"Procrastination is the art of keeping up with yesterday." – Don Marquis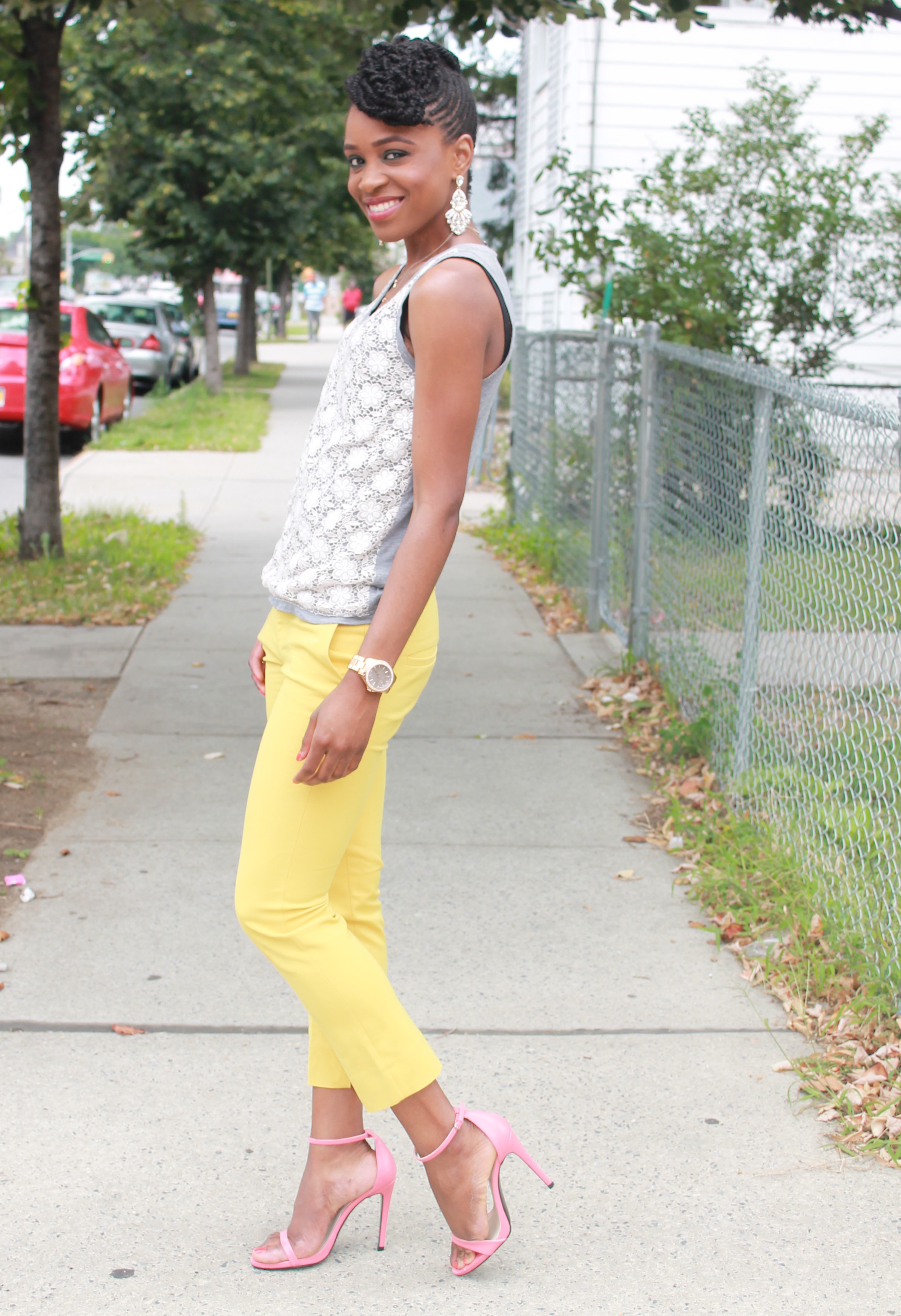 As I sat around waiting for summer to start, all stores got ready for fall and it's almost impossible for me to find a bathing suit for my upcoming getaway. Where does the time go? I barely used my AC this summer so I was really waiting for the unbearable heat to kick in and it never did. 
This reminds me to stop procrastinating in every aspect of life. Many of us put things on our mental to-do list and keep waiting for the "right time" which passes us by in the blink of an eye. Whatever you need to accomplish, GET IT DONE! Now. Today. What good is it to be an expert at the art of keeping up with yesterday while today passes you by?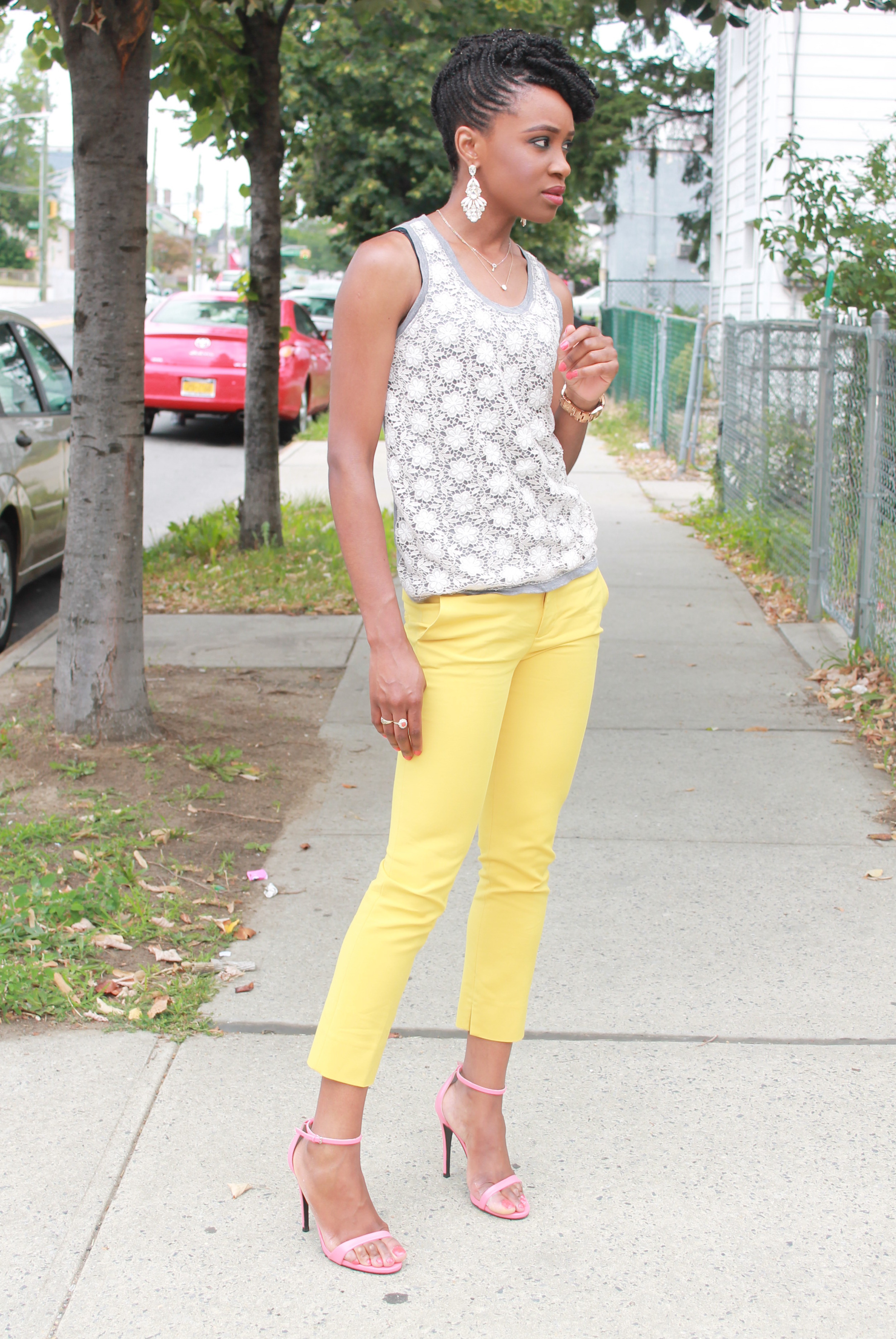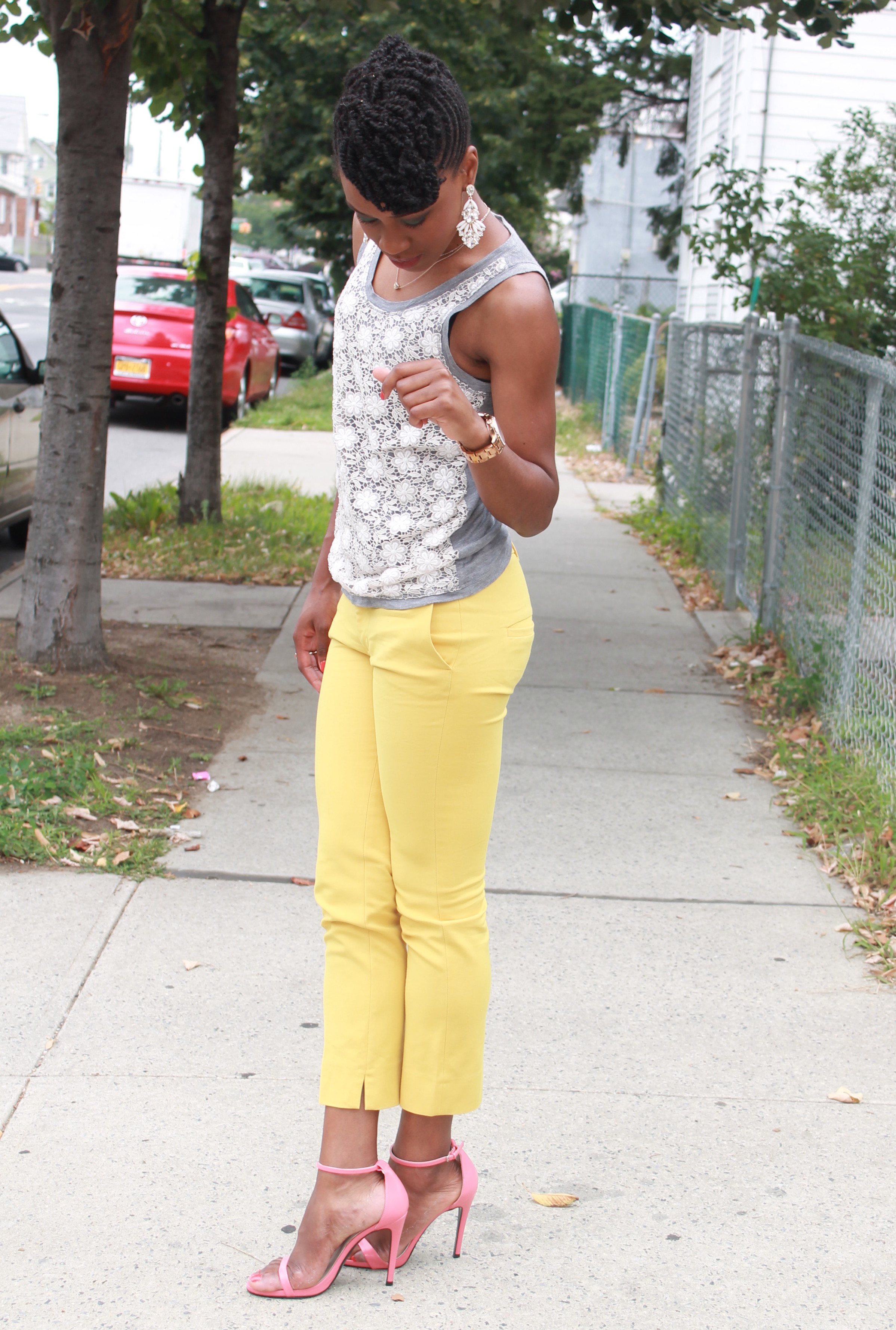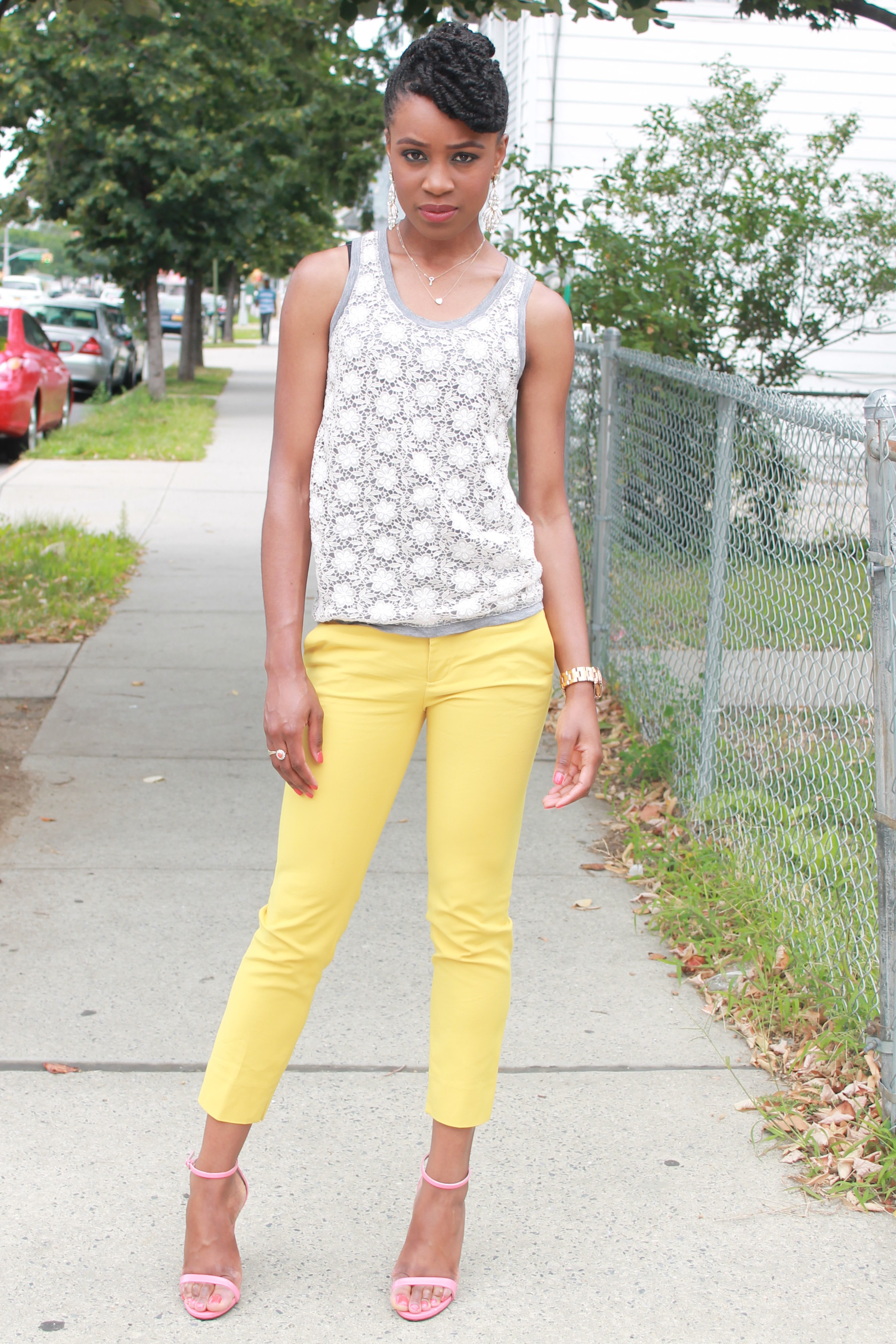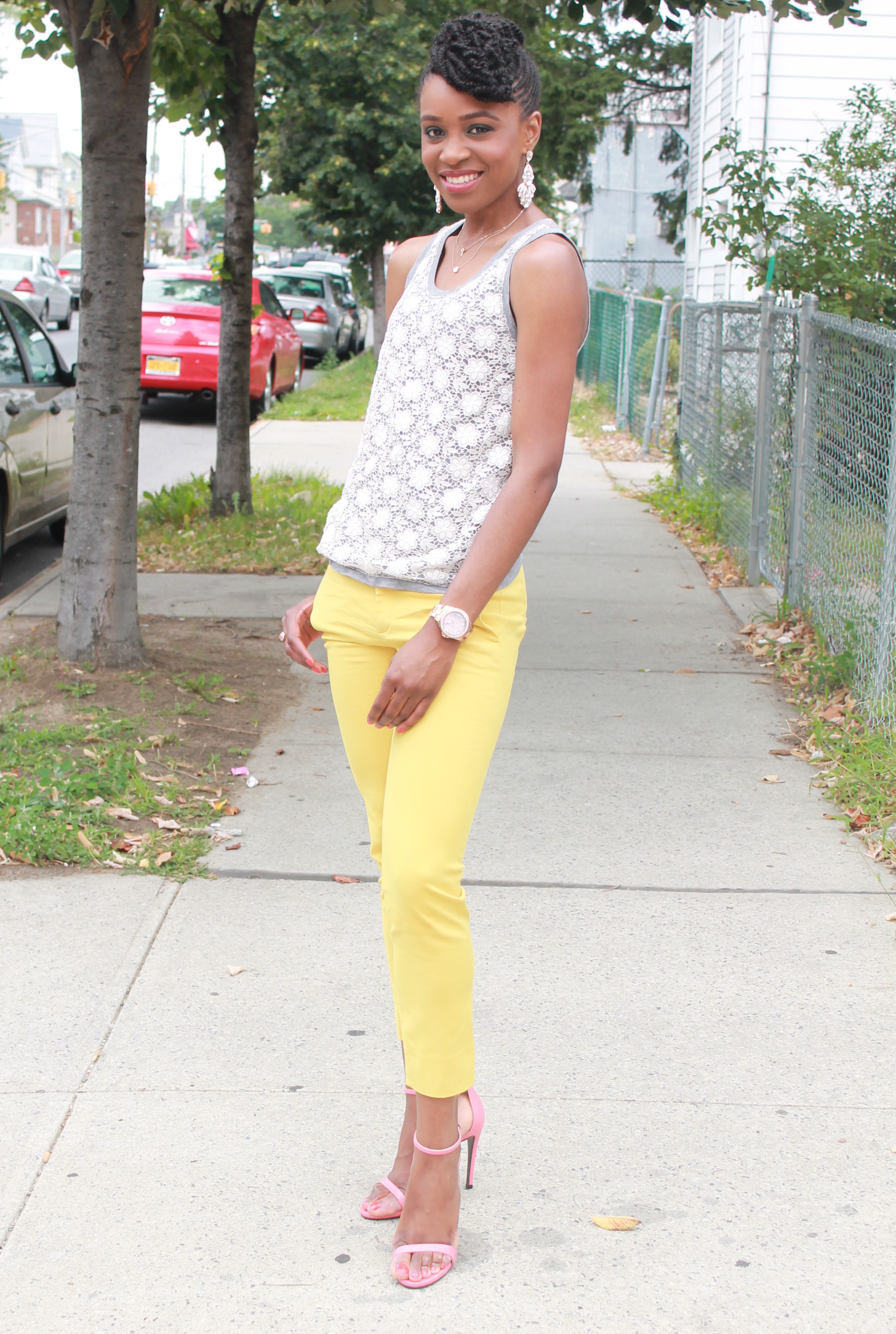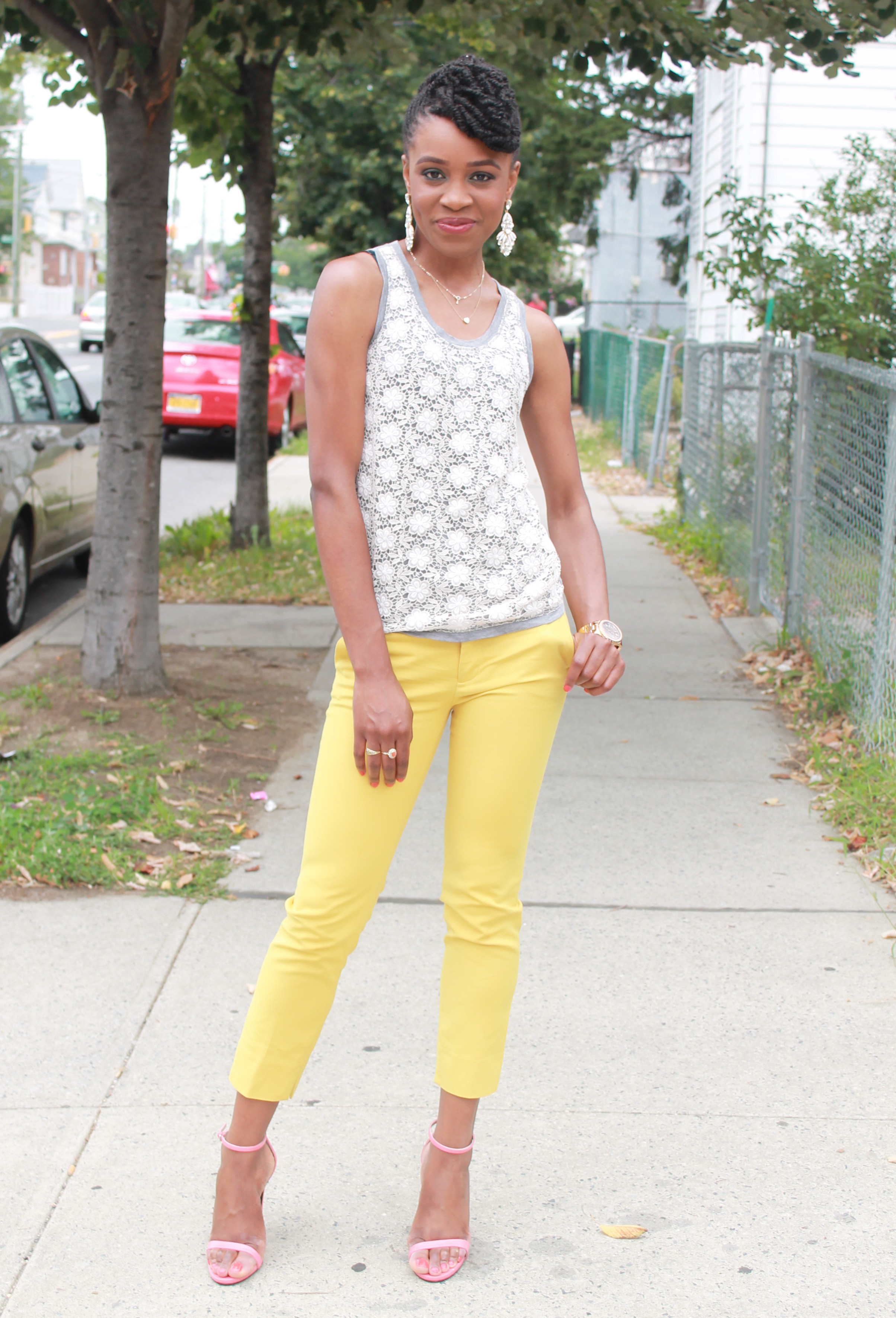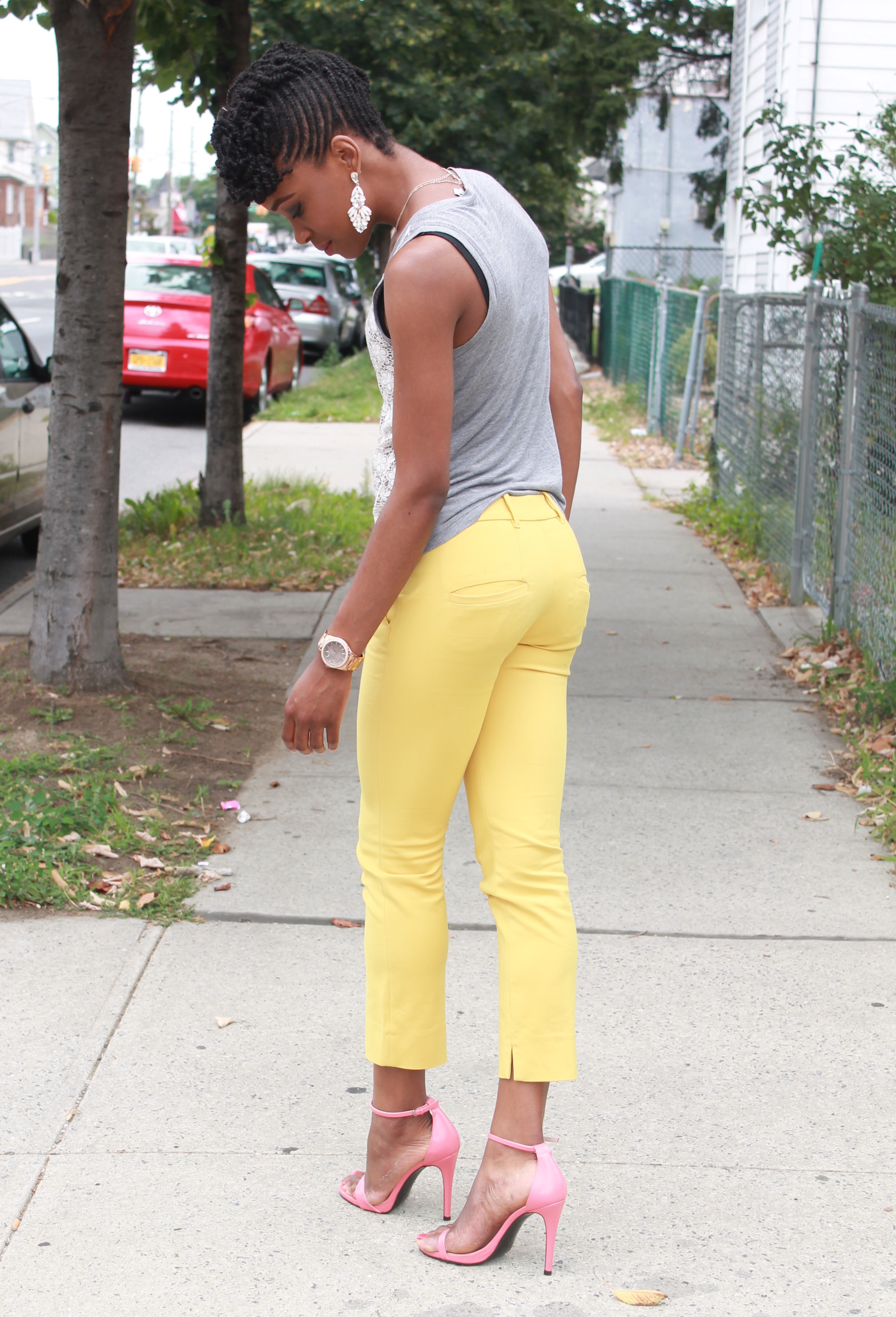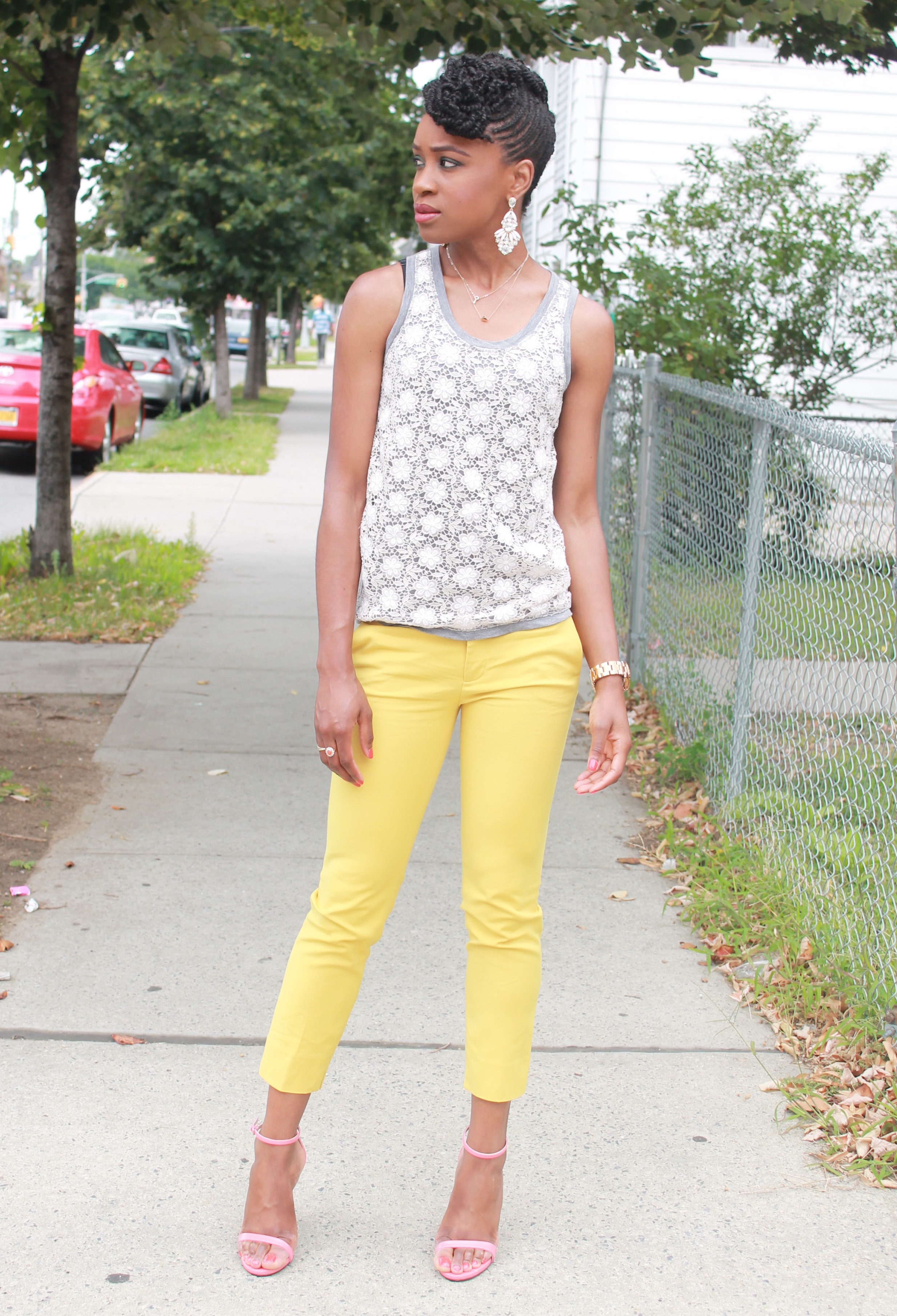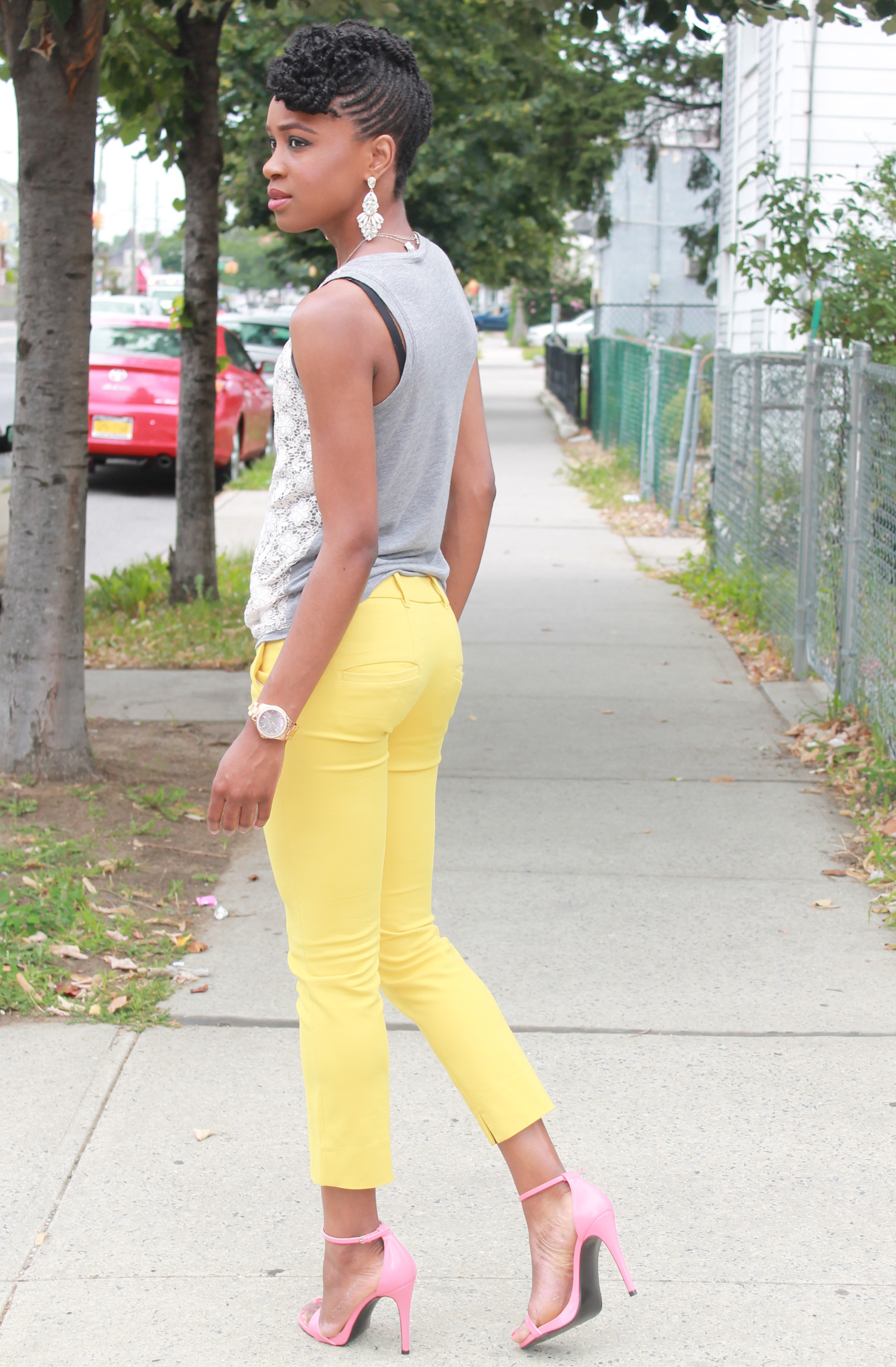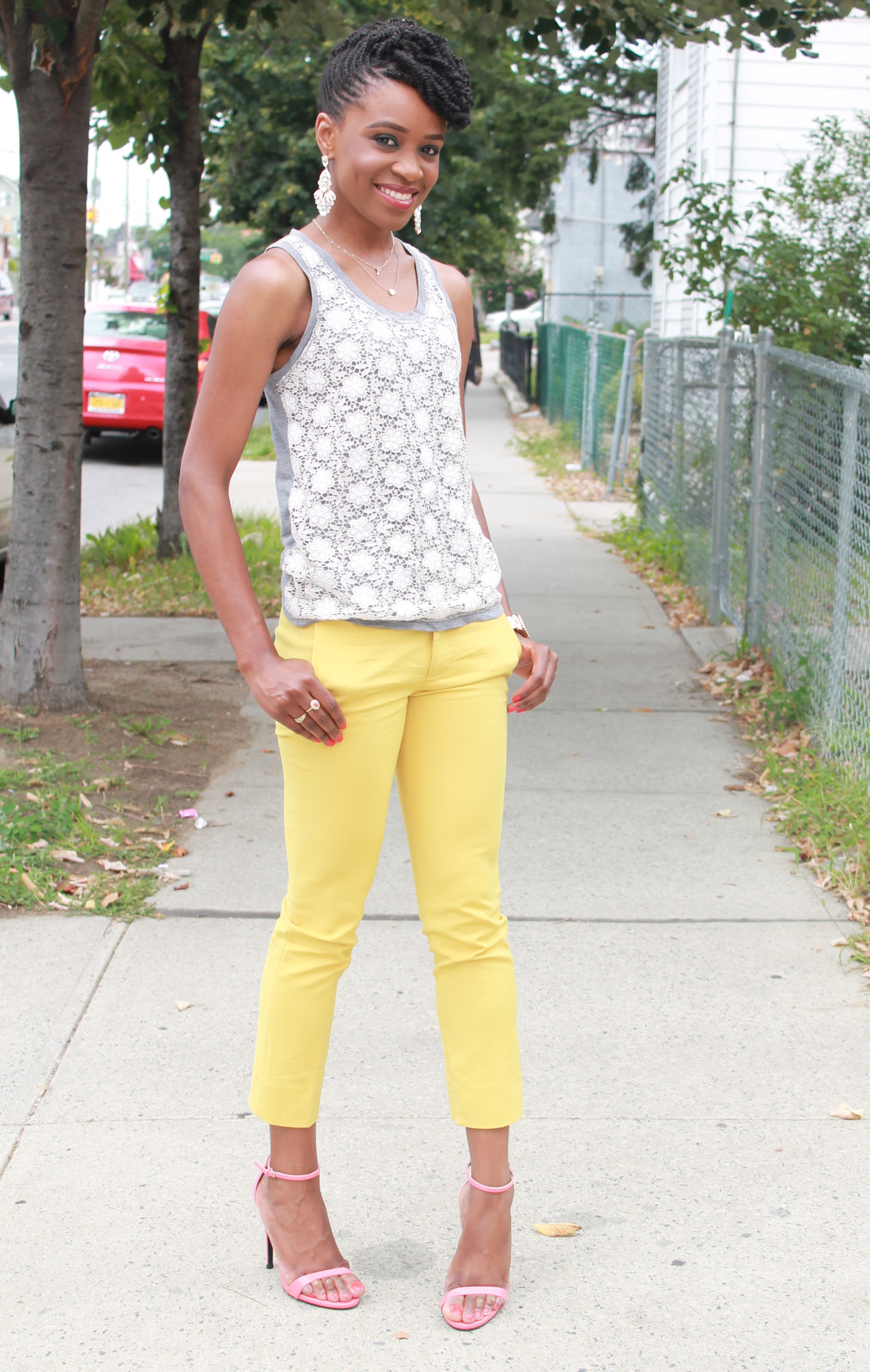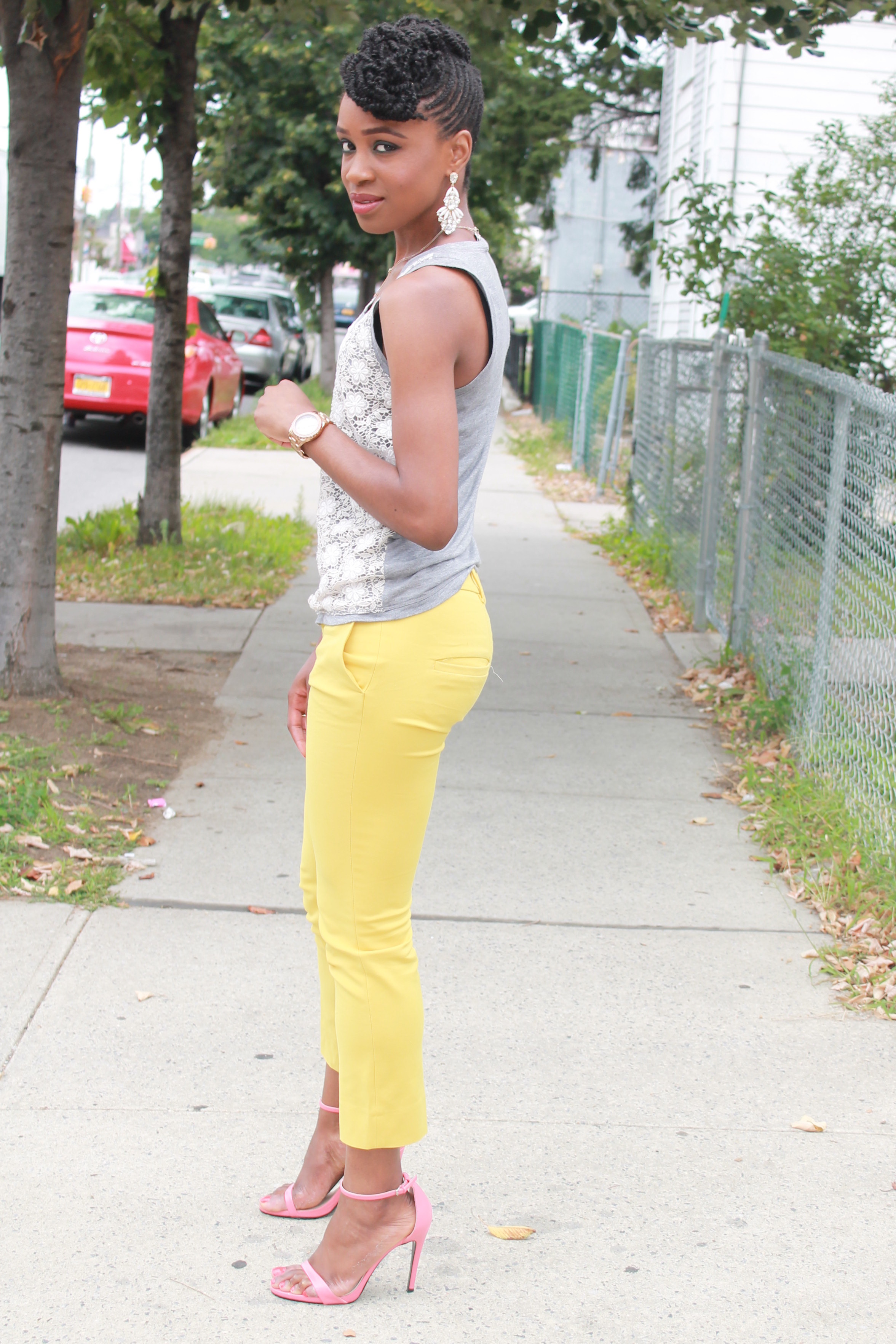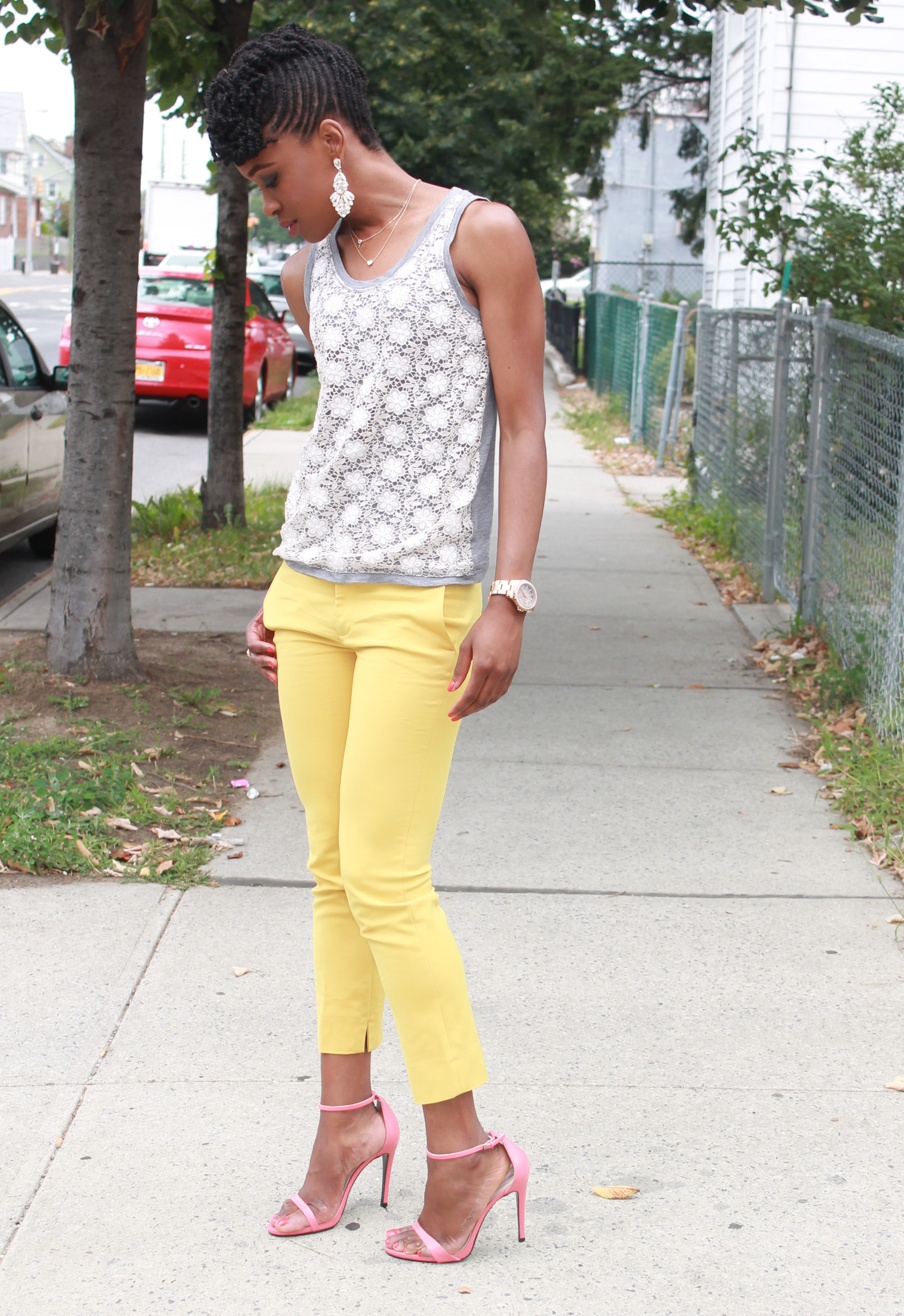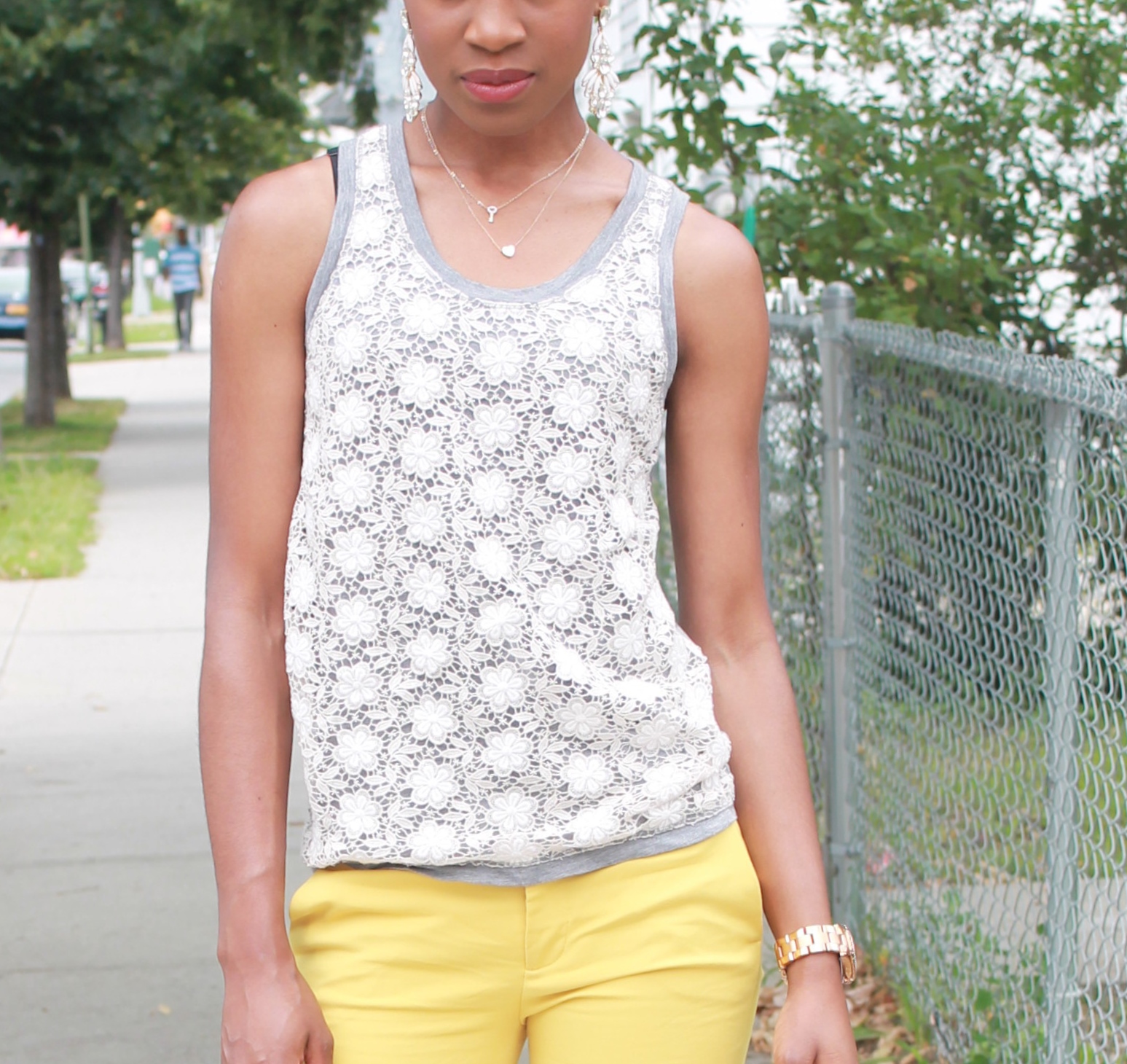 Outfit details: Jcrew top – sold out // Zara pants – on super sale // MK watch // Zara heels – identical // Primadonna earrings
I could not believe how steep the discounts were at the end of season sales at JCrew. I never really shopped there before because they aren't known to be the most affordable clothing store. However, I now know better. Sales go upwards of 50% off the original prices with additional discounts added on certain days. I made sure I subscribed to get sale alerts right in my inbox.
This grey tank got more fabulous when they sewed this lace overlay on it. The quality is simply amazing and the softness of the cotton is an added bonus; its neutral hue goes perfectly with almost every bottom in my closet so I look forward to using this new favorite of mine as a layering piece for the upcoming season.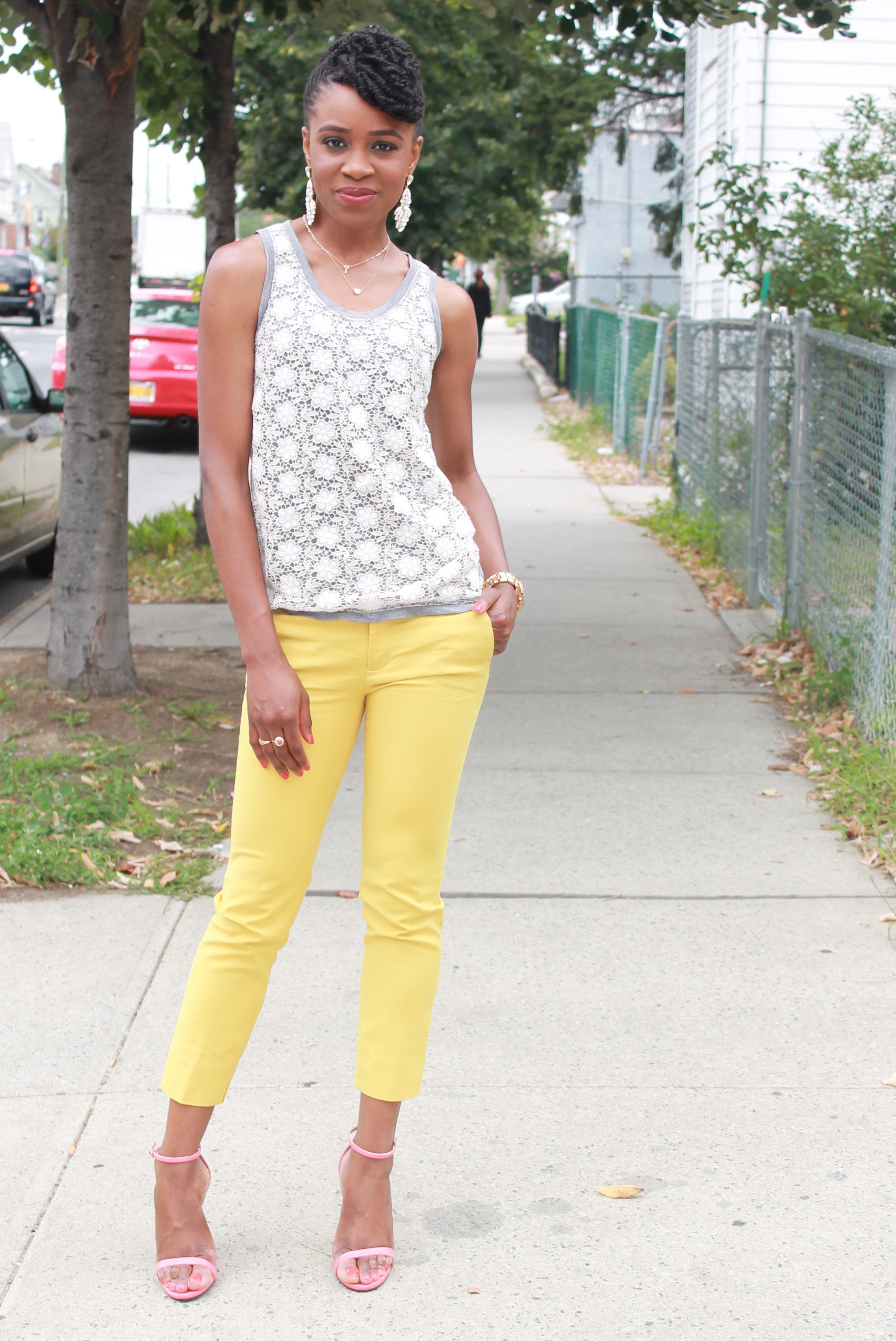 Until next time beauties,

Photos by Maliny Collections