"It had long since come to my attention that people of accomplishment rarely sat back and let things happen to them. They went out and happened to things." – Leonardo da Vinci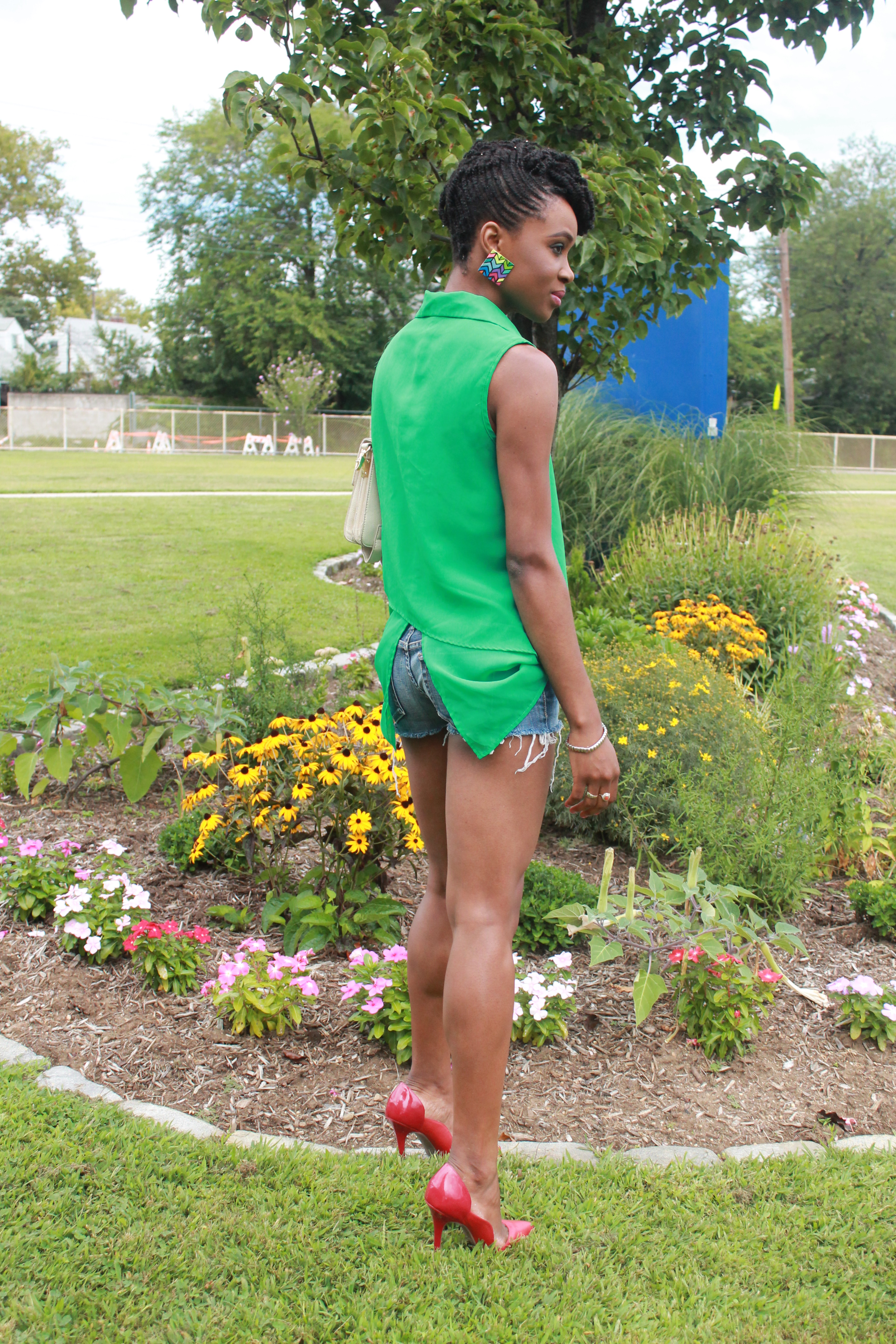 I cannot believe that after about one and a half year of blogging, I am publishing my 200th post! It's really amazing to see the progress I've made over this short period of time (see my 100th post here) and the number of people from all over the world who have been supporting my dream and constantly motivate me to push further. This blog is nowhere near where I want it to be but every day is a learning process and a new opportunity to set new goals and reach new heights. I plan on changing so much and adding other features and segments to make your visits worthwhile and to continue to inspire you all to live colorfully and to be positive in all aspects of life. With hard work, no procrastination, faith and dedication, all things are possible in Christ who strengthens you (Phil. 4:13). I thank you all for the endless support and the encouraging comments that make this project rewarding. May this blog inspire you all to accomplish your dreams as well!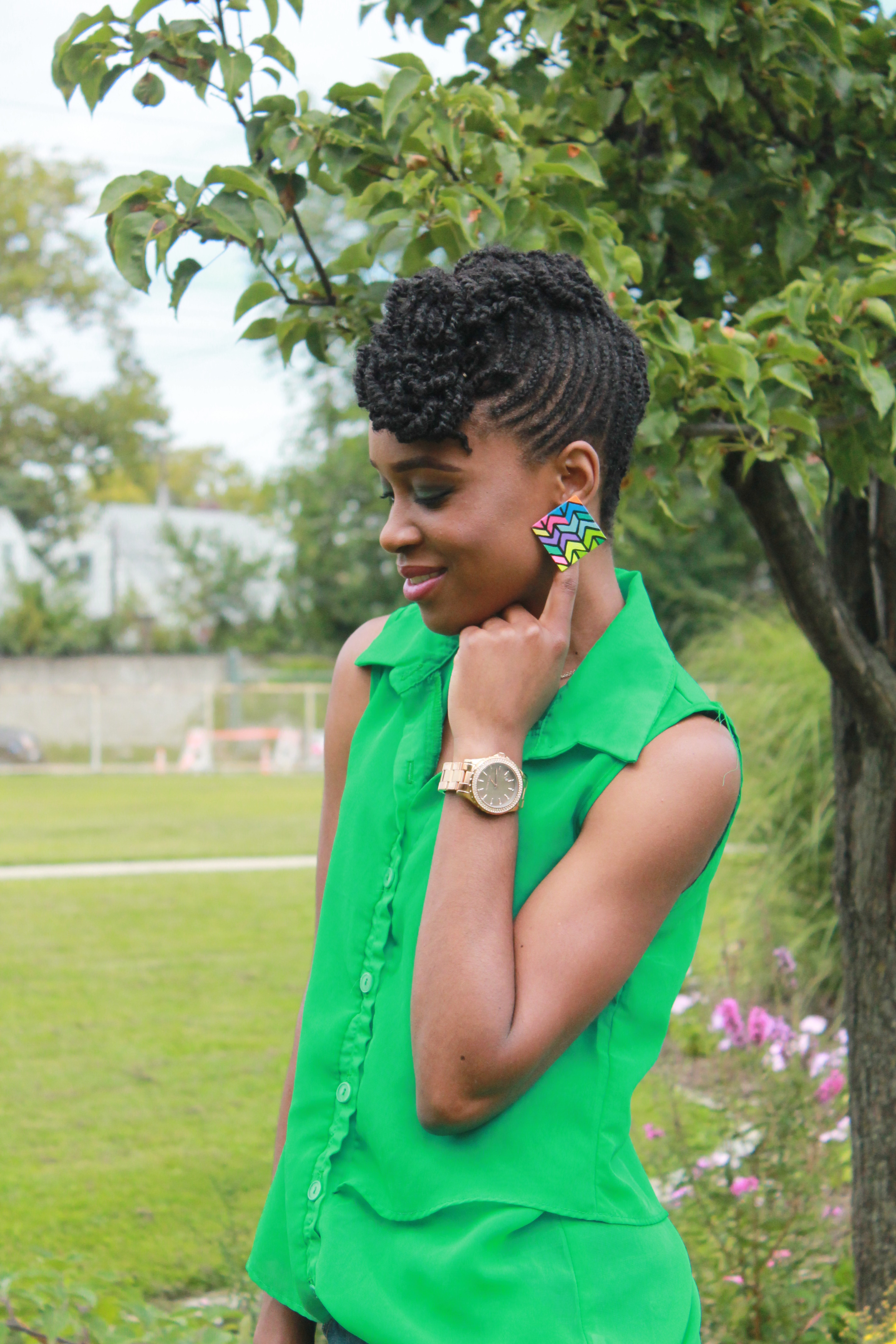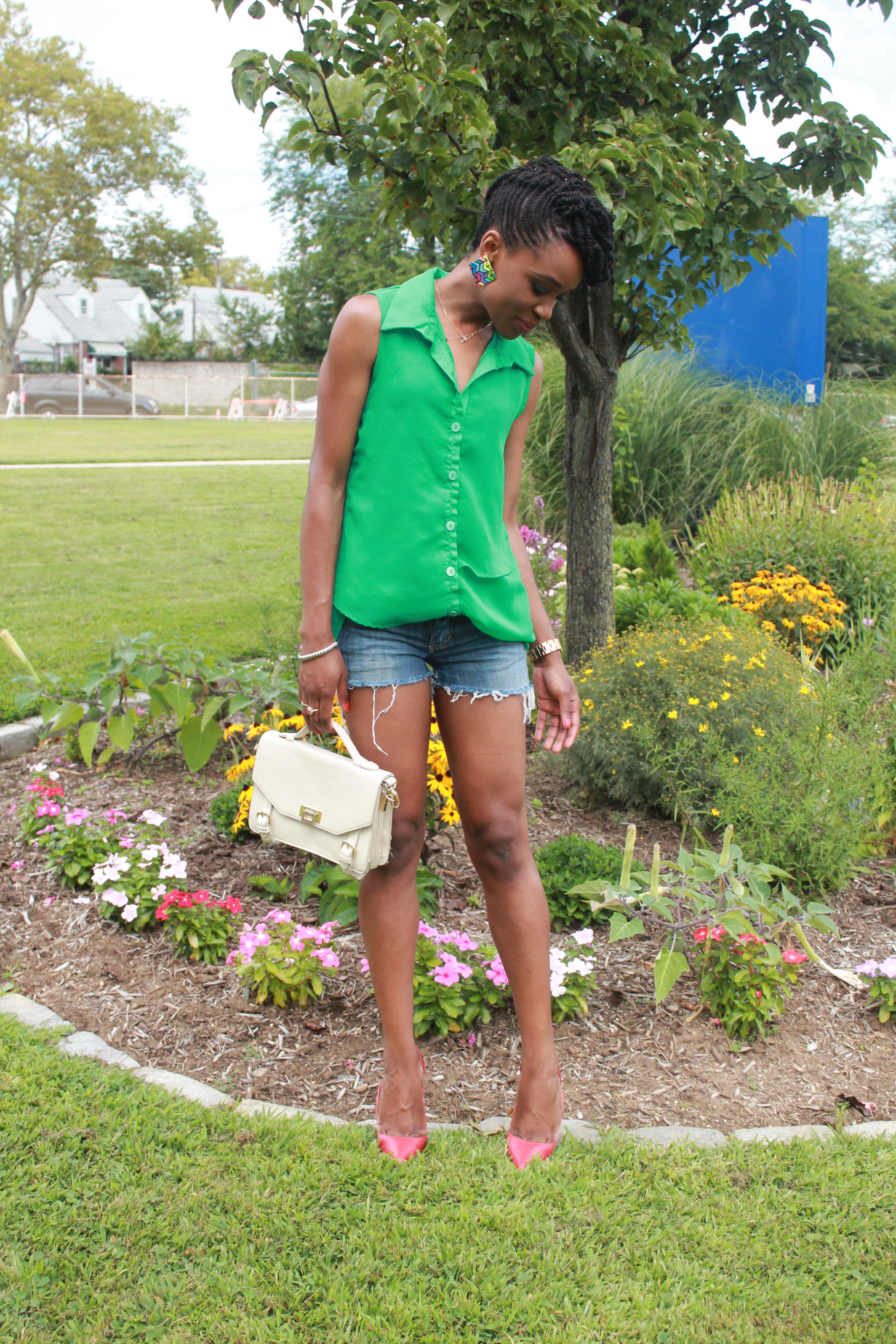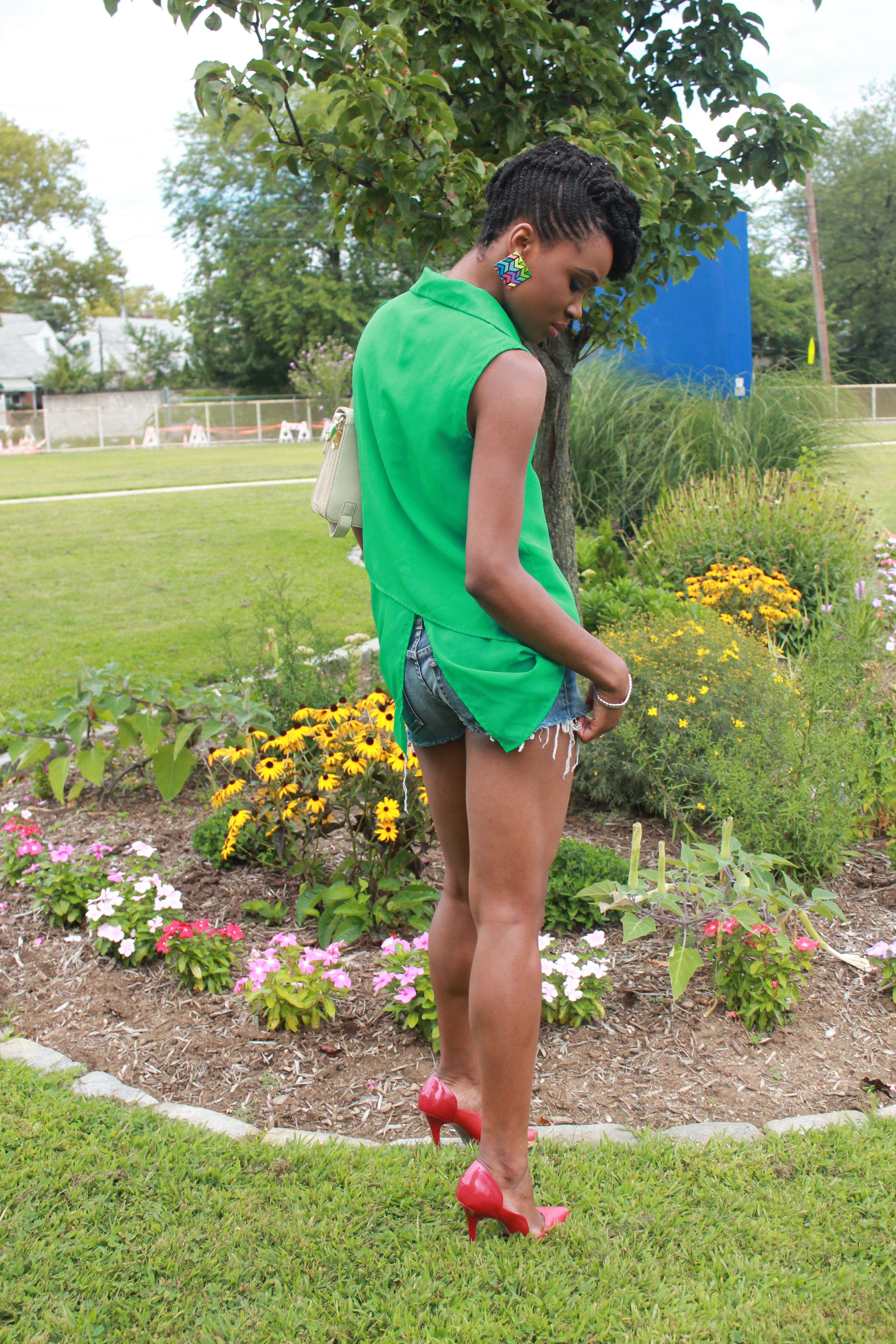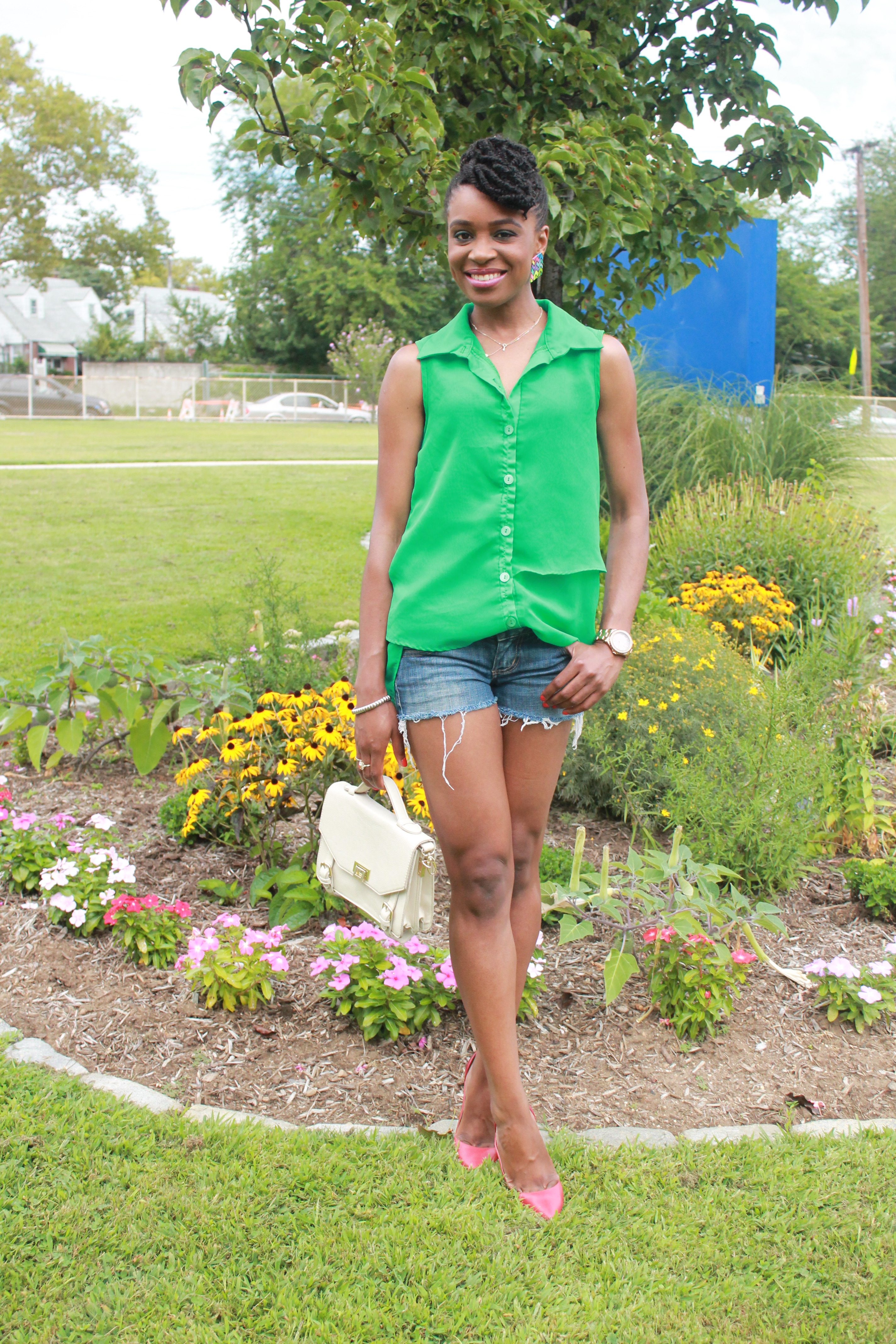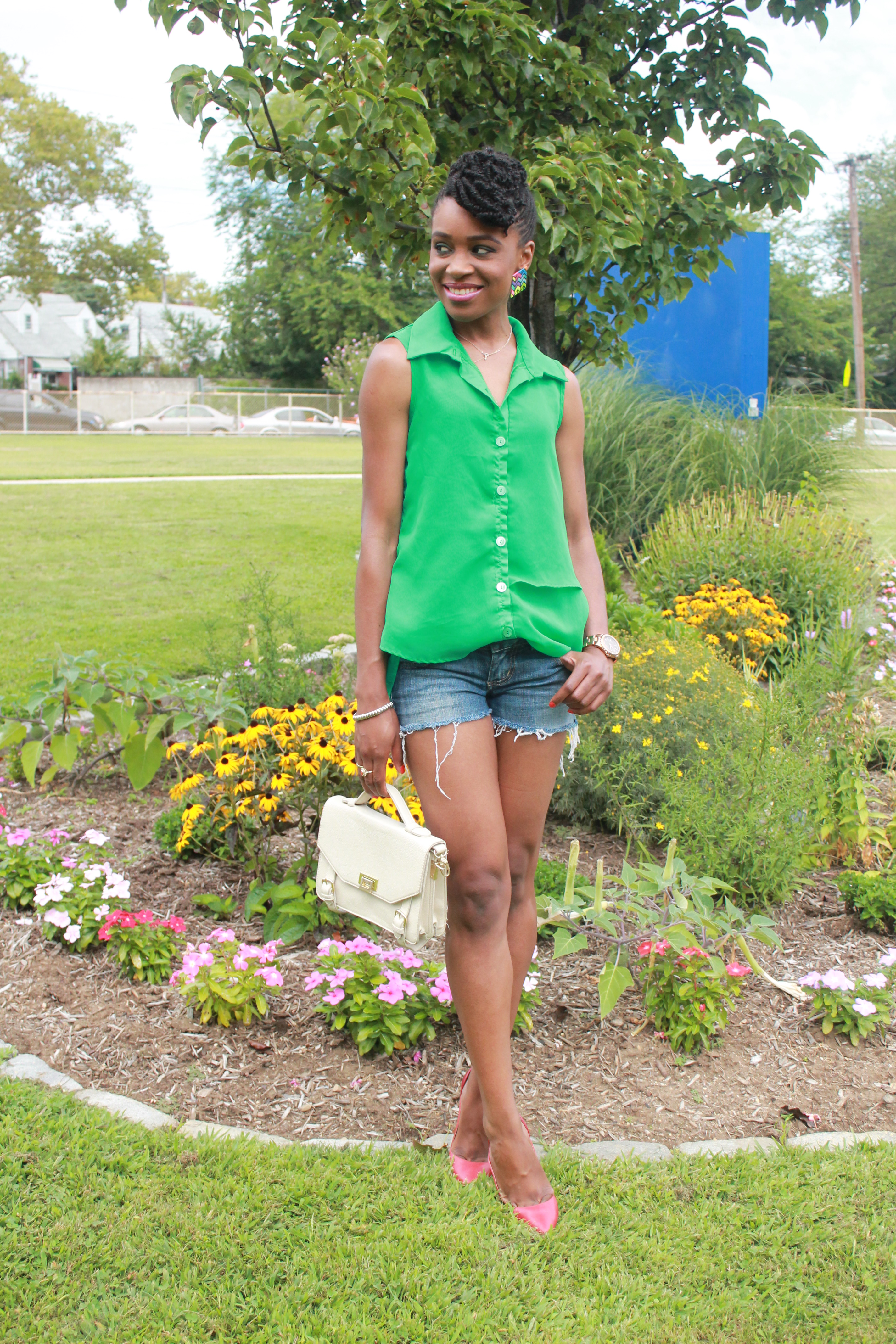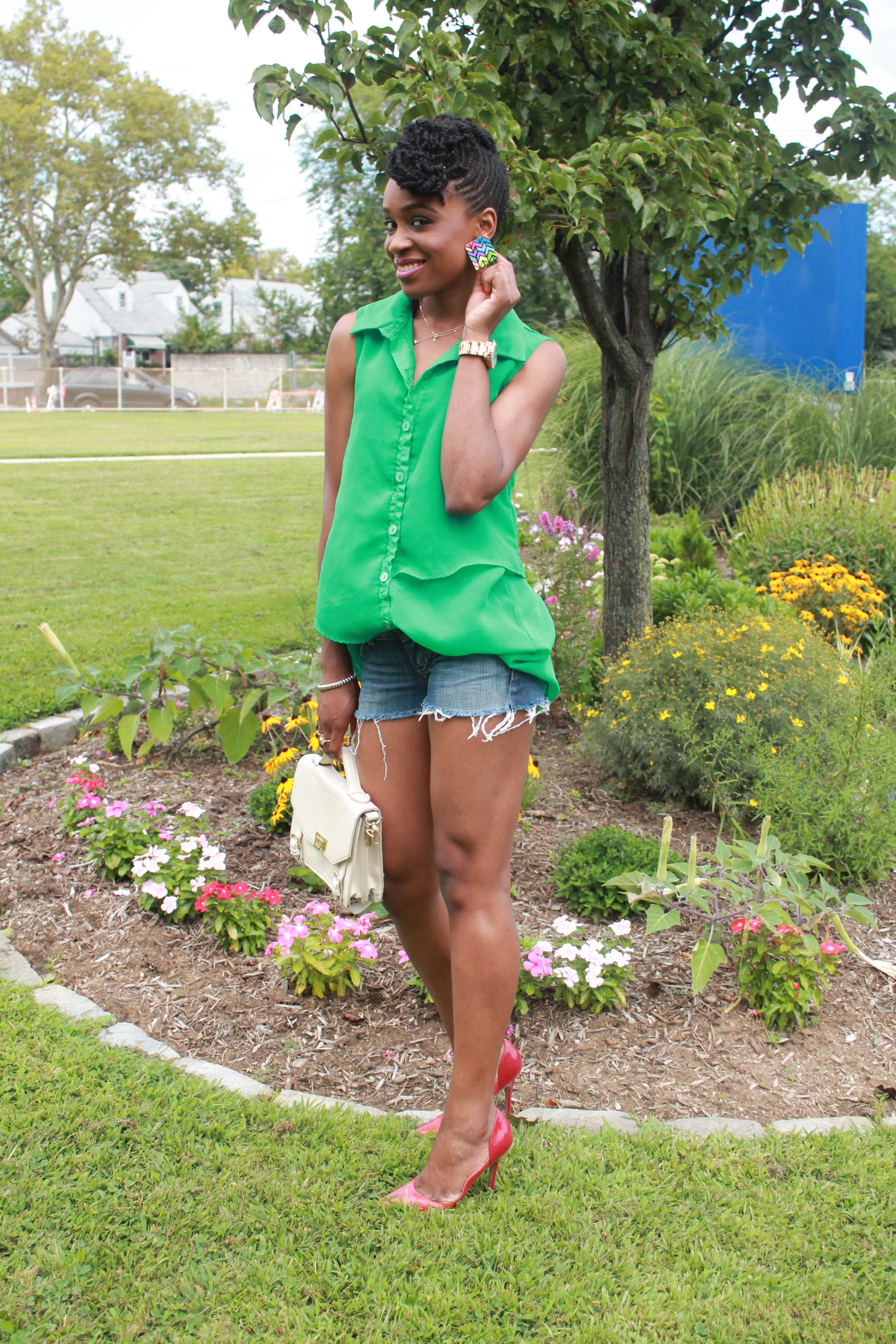 Outfit details: Blouse: Papaya – Previously seen here // Shorts: Guess // Earrings:  DCDesignz (c/o) // Heels: Zigi via DSW // Crossbody: F21 // Watch: Michael Kors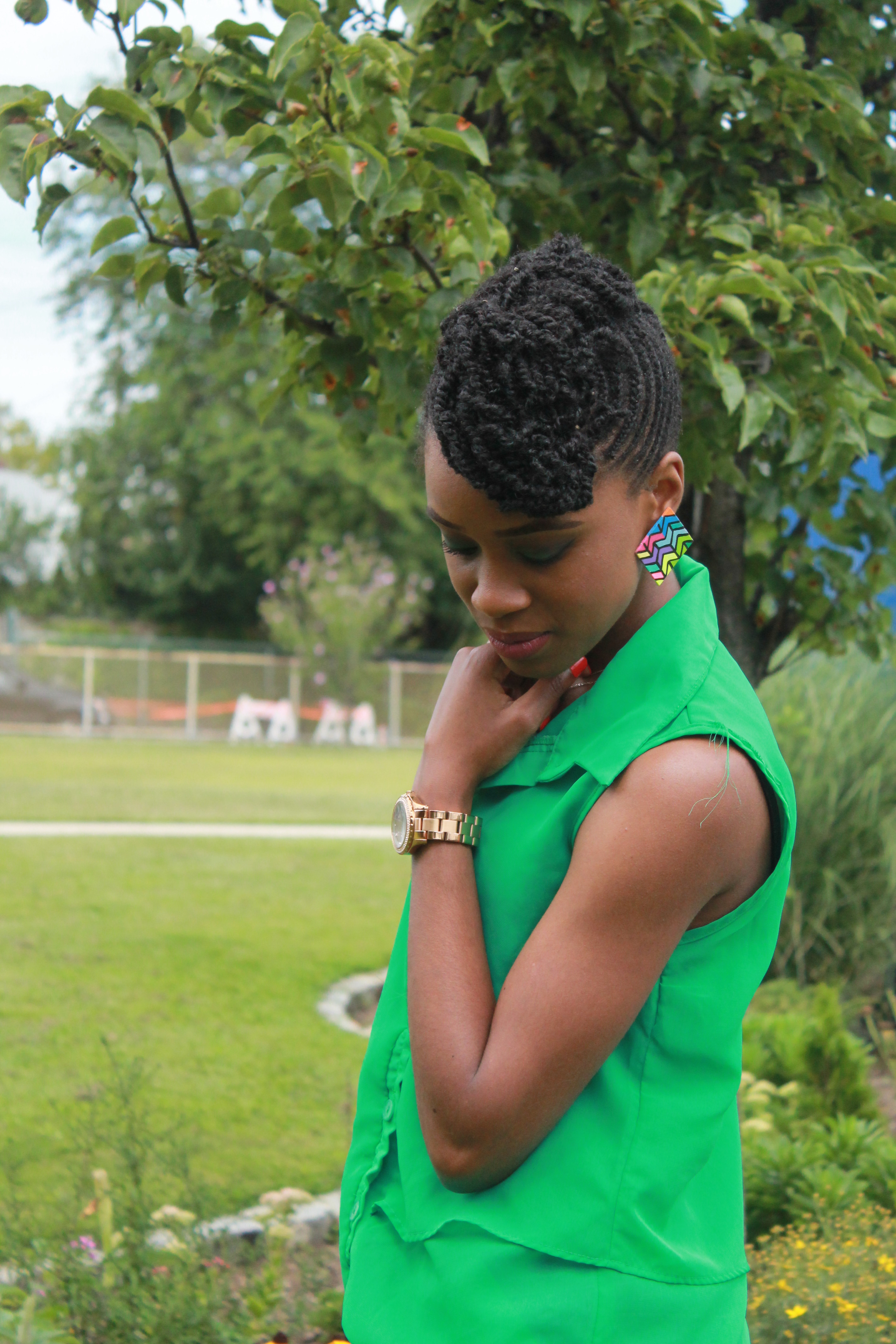 As you all know, Versicolor Closet is all about empowering women and supporting small businesses. So when Dencia Connor, owner of DC Designz reached out to me regarding her hand painted earrings, I was super excited to wear and feature them on here for you all to see. From the few I've received, this pair is my favorite. The mix of colors painted on a wooden square shape creates an effortlessly chic accessory to any casual outfit and can go with an array of colors. Super light weight and most certainly Versicolor approved. Please follow her on Facebook and Instagram to view all other designs and to order.
I have received so many compliments on these shoes but unfortunately they have been sold out for the longest. However, I am happy to announce that they are back in stock and are now available in three colors: red, black and navy. At just $49.95 ($59.95 with $10 off of anything right now with code SHOPFALL), I am tempted to order the other two colors. The arch on these babies is perfectly high and the scallop detailing on the sides adds just the right amount of sex appeal and class. Because they aren't leather and don't stretch much, (bummer) I would suggest going a half size up if you plan on ordering them.

As always, thank you for stopping by.
Keep your heads up and walk confidently towards your dreams, PUSHing through the inevitable obstacles.


Photo credit: Maliny Collections