"When one person makes an accusation, check to be sure he himself is not the guilty one. Sometimes it is those whose case is weak who make the most clamour." Piers Anthony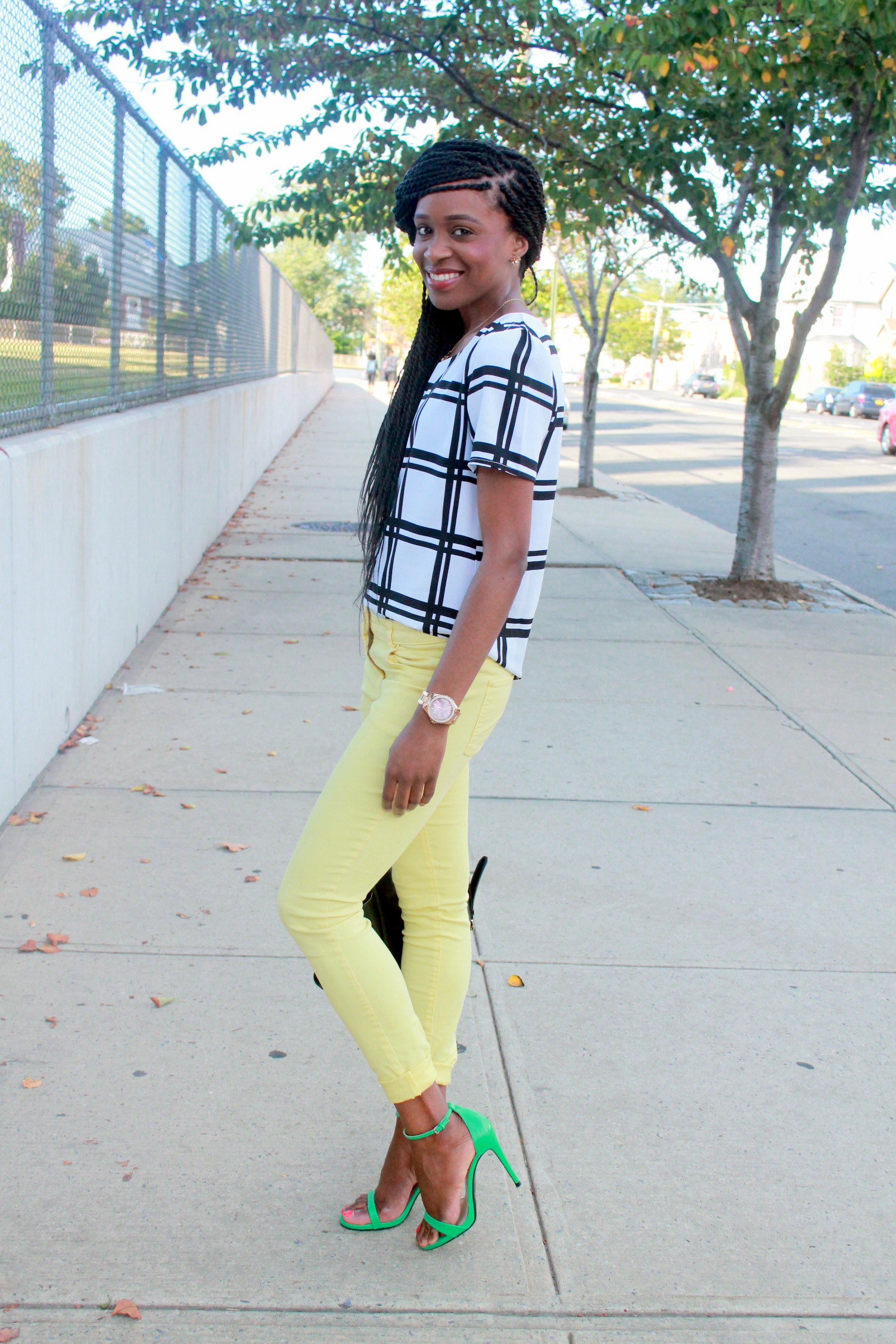 Being set in my Caribbean state of mind as a native of Haiti and coming from an Aruban getaway, I never found much of anything appealing about fall and absolutely nothing exciting about winter; however, since my blogging journey started, transitioning from one season to the next has become more fascinating to me. My excitement is purely sartorial though. My hands and feet are cold even when it's warm so I most likely won't truly enjoy dropping temperatures until menopausal hot flashes start to kick in. Ha! 🙂

While I am totally looking forward to experimenting with layering, pretty coats, stylish booties, over-the-knee boots, and lots of unexpected earthy color combinations, what better way to 'check out' of summer fashion than with a checked shirt and a bit of color?
Cheers to cooler temps ahead!
Outfit details: SheInside top // H&M denim // Zara sandals // Michael Kors bag // Michael Kors watch
Thanks for stopping by and don't forget to subscribe to receive all future posts directly in your inbox.
Edwina