"The World is a book, and those who do not travel read only a page." – Saint Augustine
As most of you know, I visited Aruba about two weeks ago for a much needed getaway. Though it was only for 3 short nights, our experience was simply magical and filled with unforgettable moments that we'll cherish for years to come. Sorting through nearly 500 photos to bring you this summarized photo diary was not an easy task so I hope you guys will enjoy the pictures, reviews and recommendations.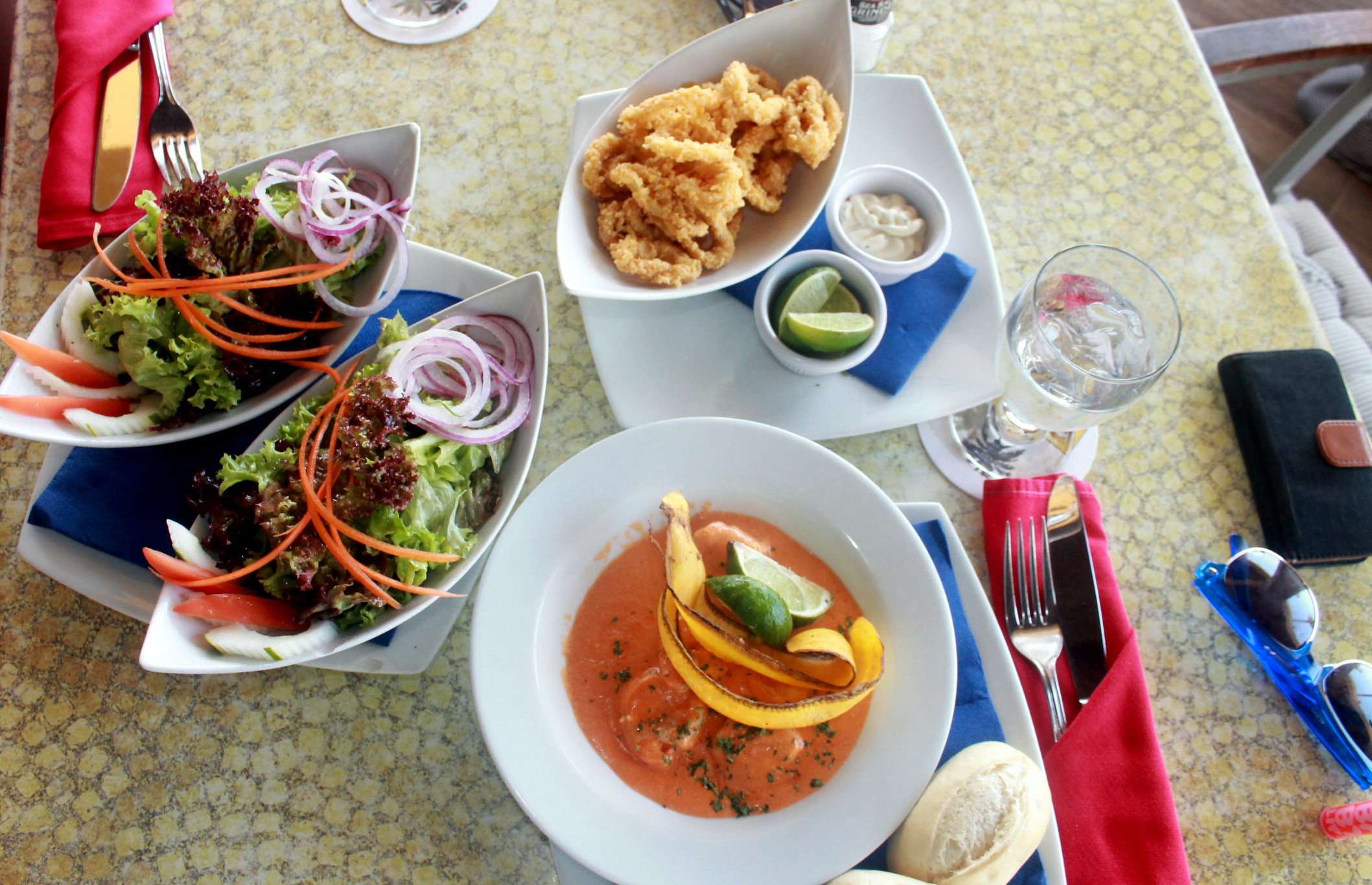 Moomba beach – First Aruban meal, beachside – as soon as we landed. Fried calamari, salad, spicy shrimps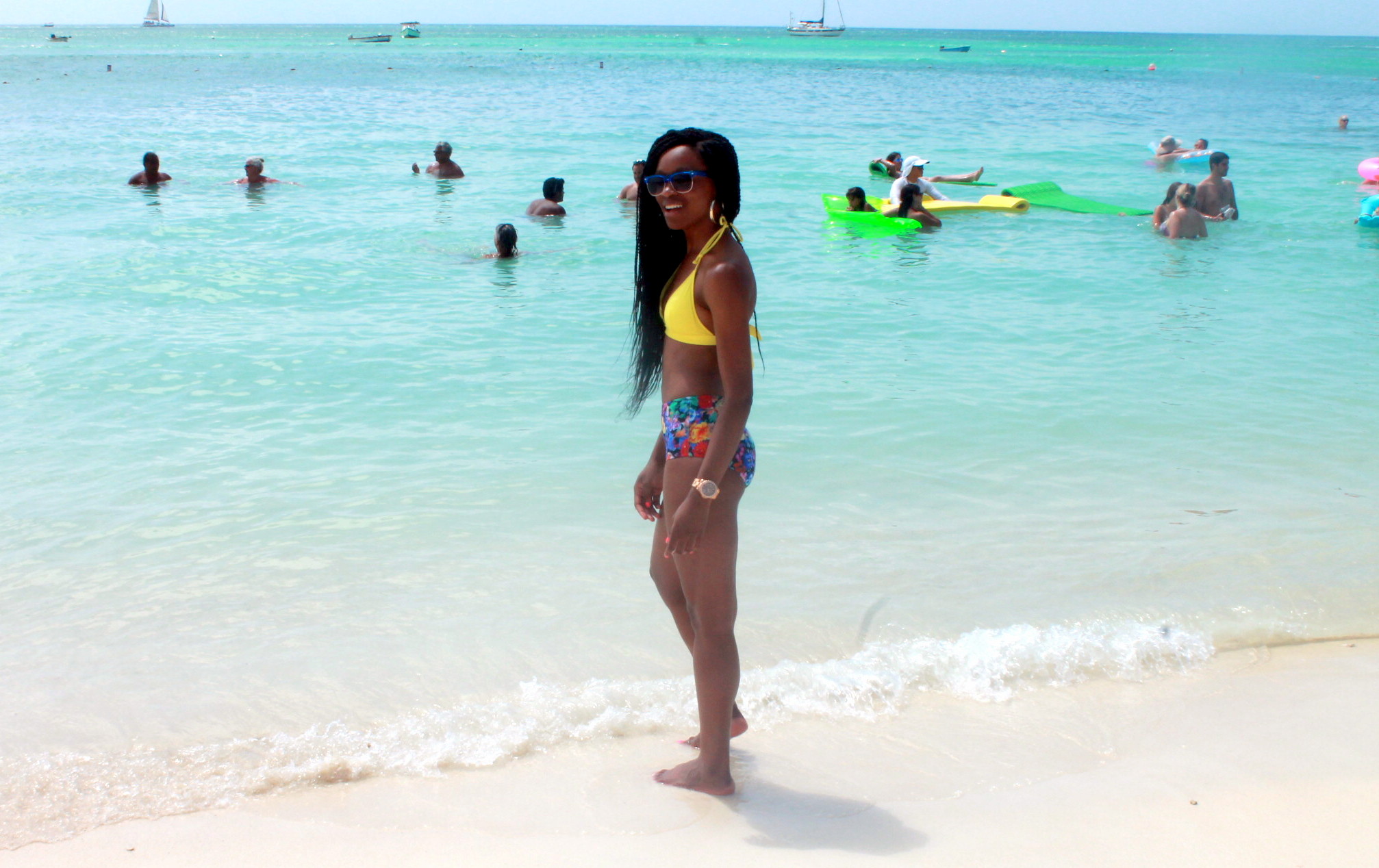 Bathing suit top: Victoria's Secret // Bottom: Asos // Sunglasses: Aldo // Watch: Michael Kors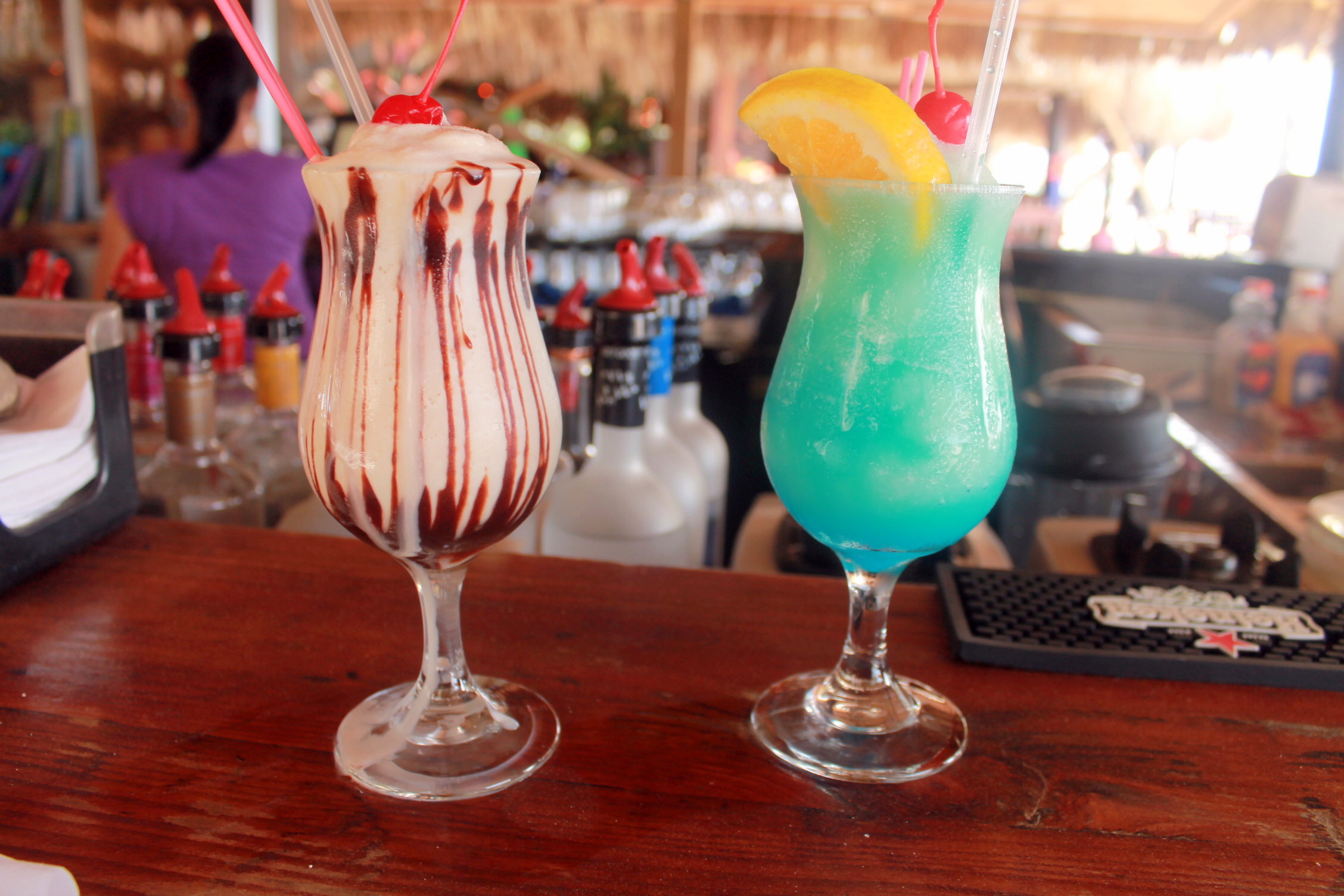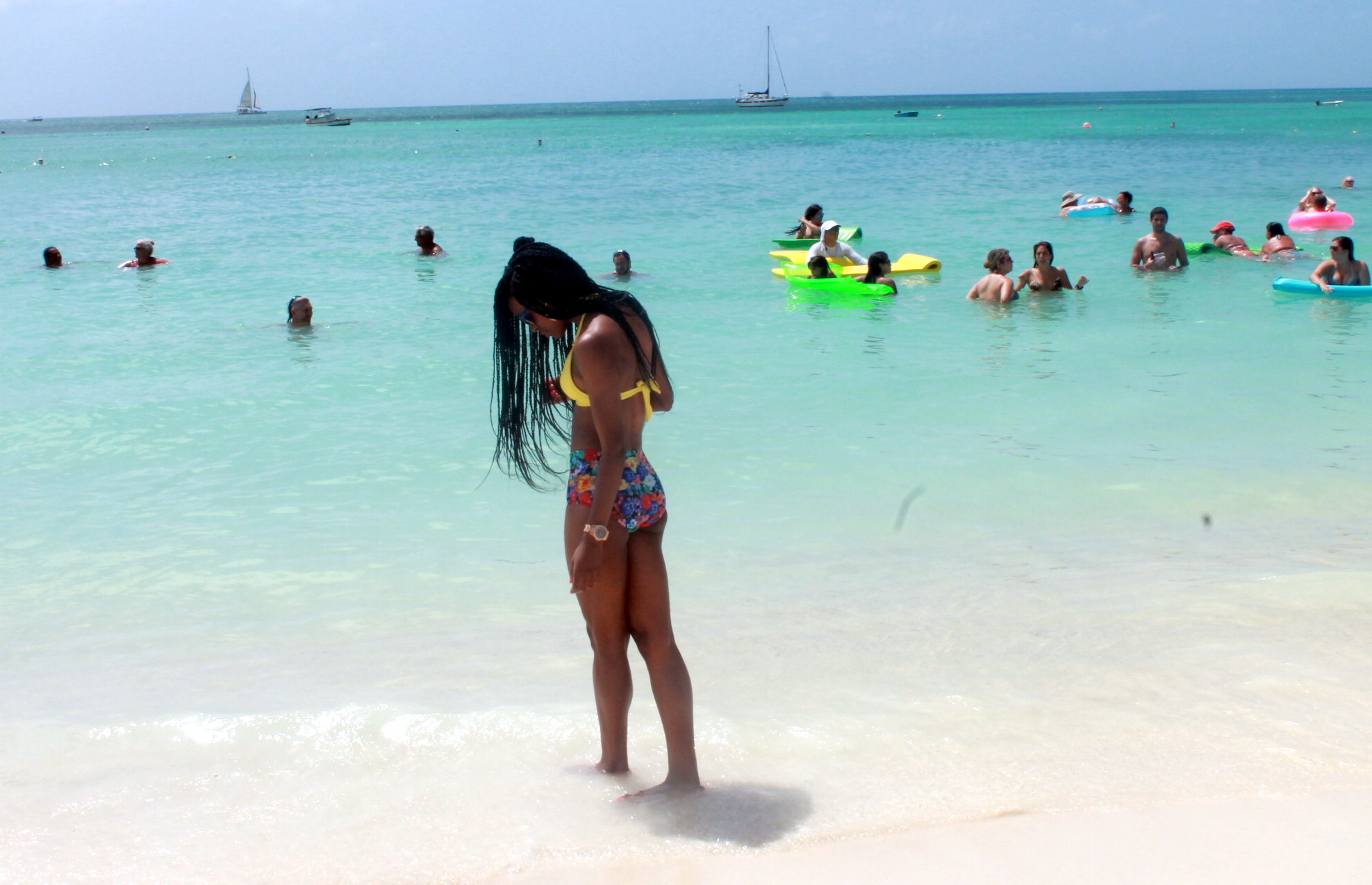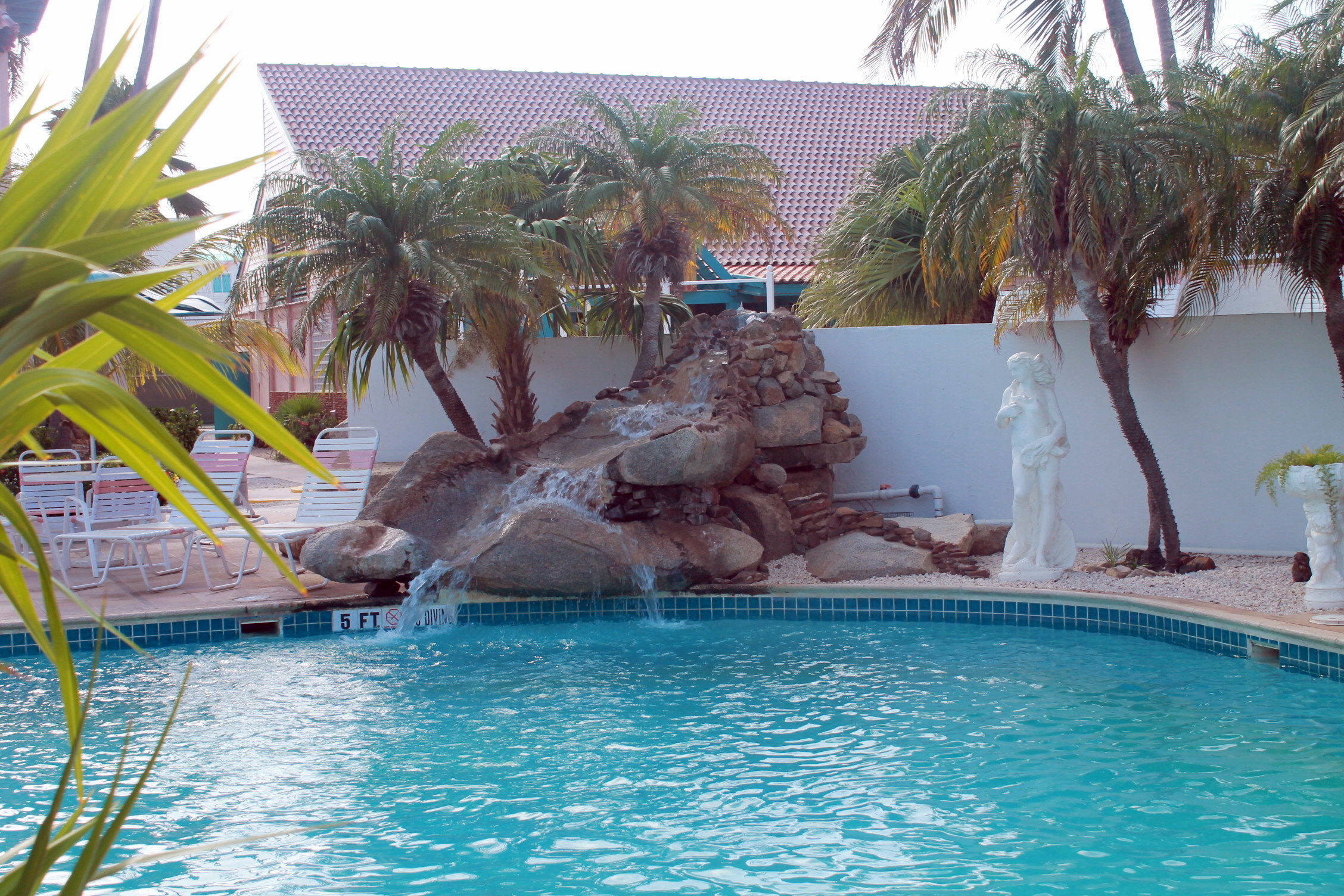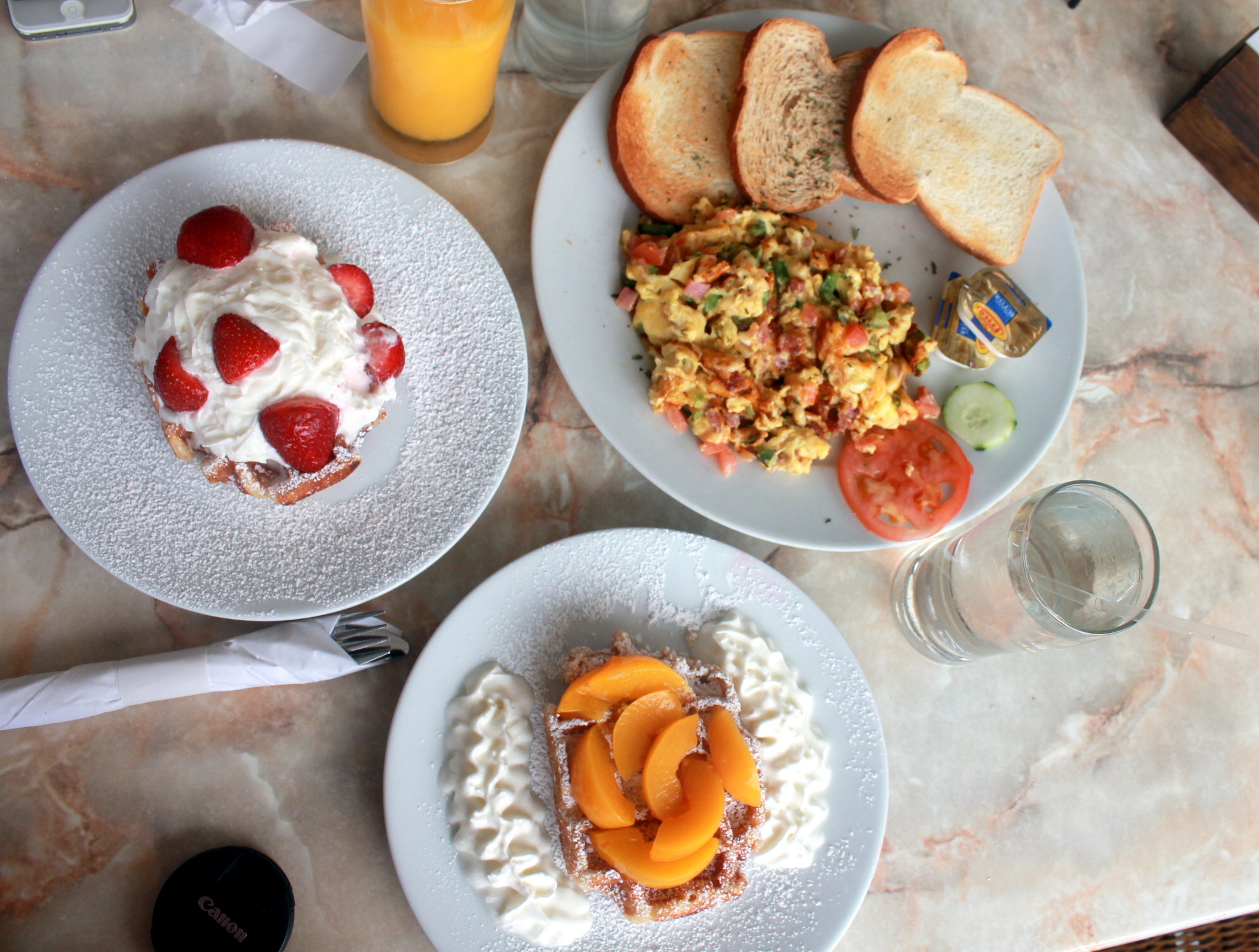 THE BEST waffles and eggs I've ever tasted in my life and I'm not exaggerating. Linda's dutch pancakes is a MUST if you're ever in Palm Beach, Aruba.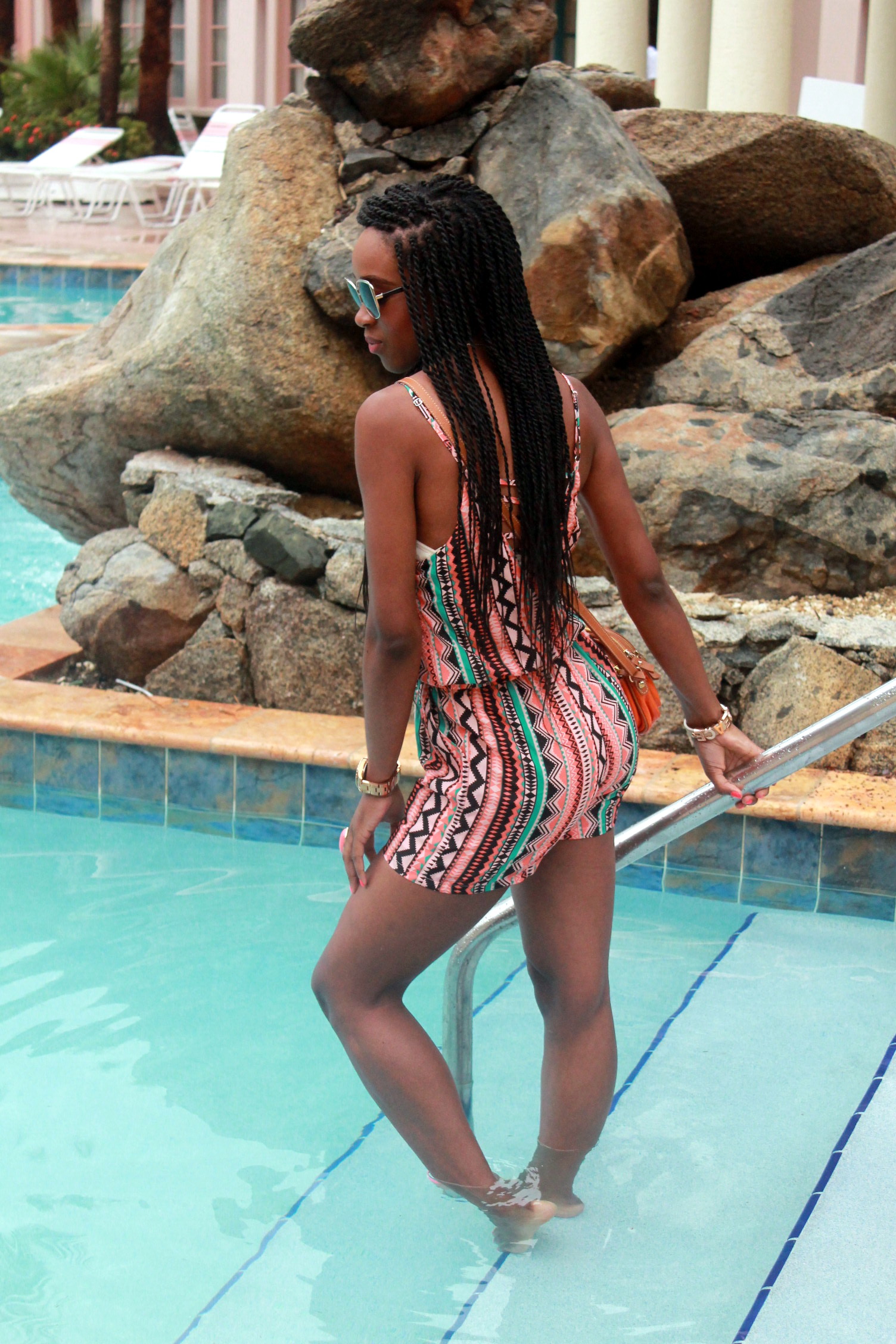 Super comfortablel romper purchased last minute from Papaya the night before my trip. Love the colors and the fit!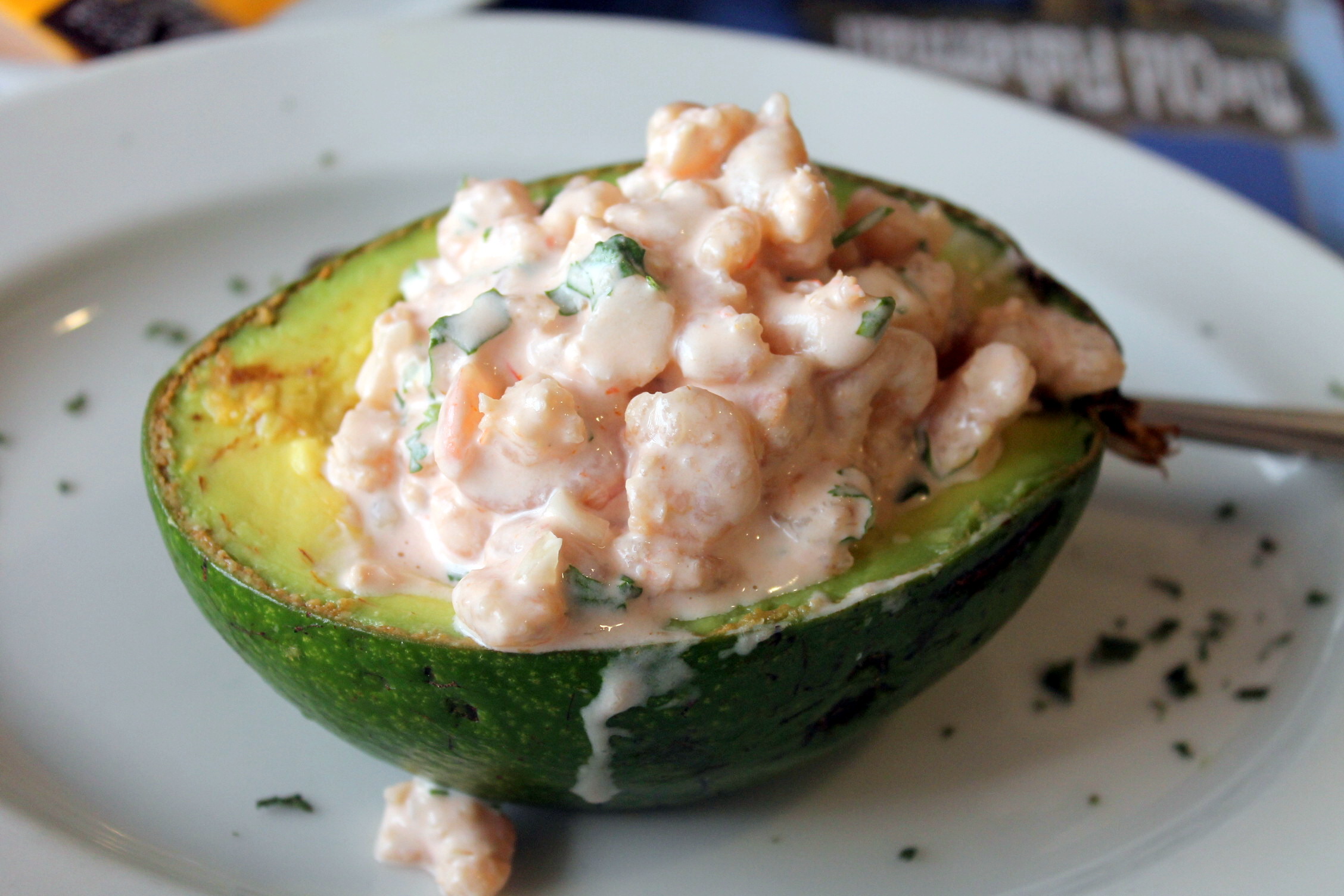 Mmm Mmm Good: Avocado topped with shrimp cocktail from The Old Fisherman – a local restaurant. Friendly staff, decent meals, spotlessly clean bathrooms. Fries however, not so good. We came to the conclusion that Arubans aren't great at making French fries. We ordered them 3 times from 3 different places and each time, they consistently sucked. Lol!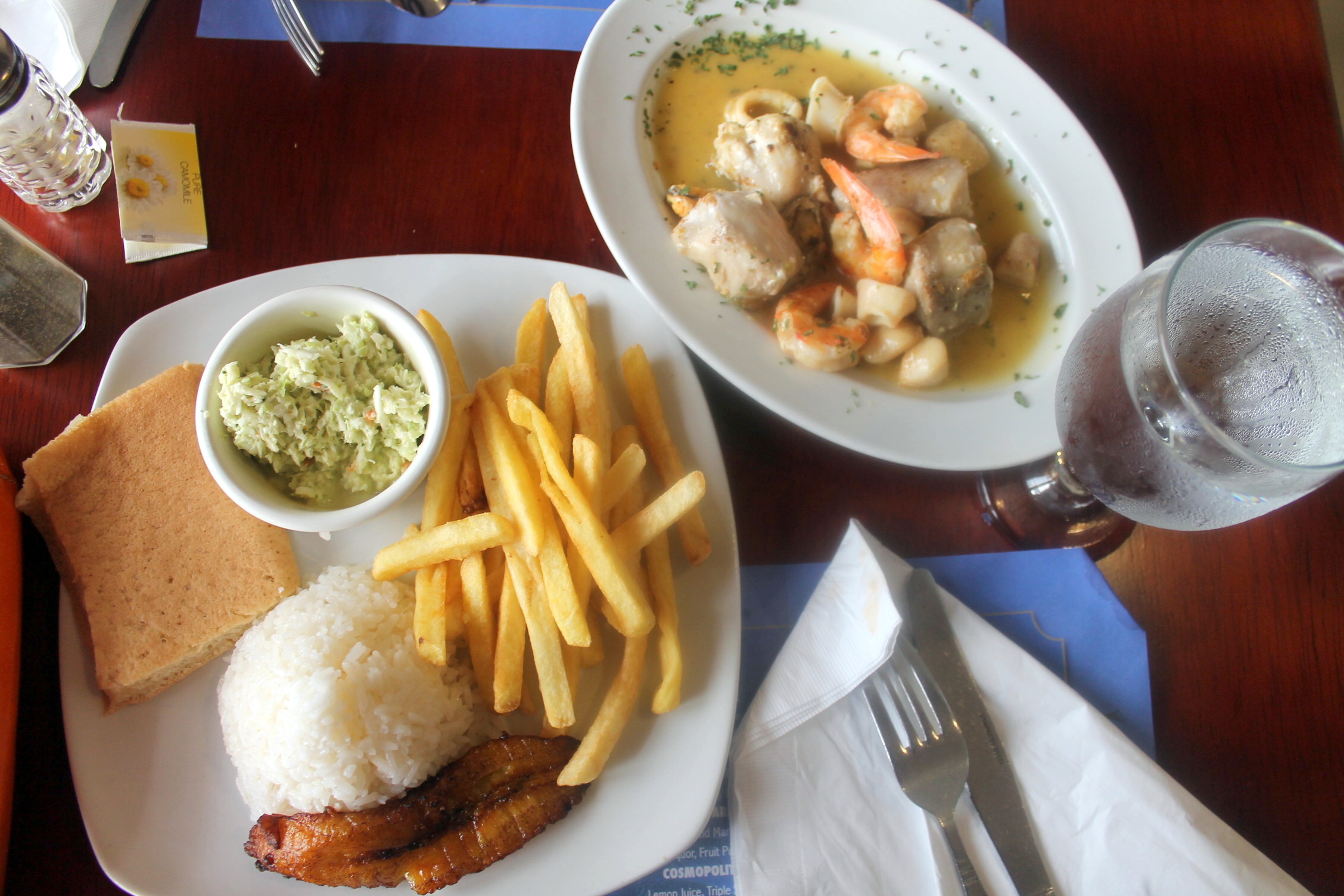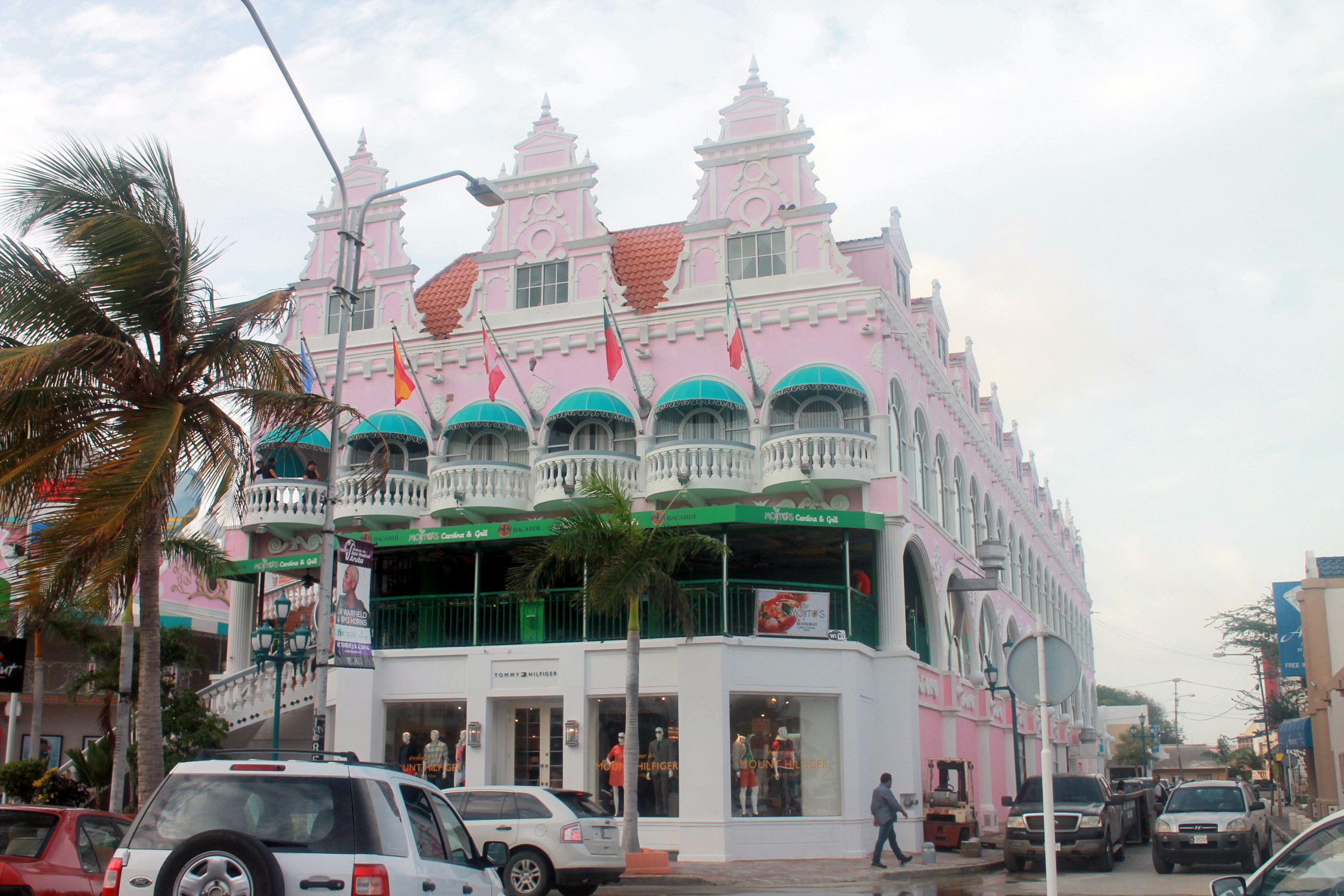 Touristic shopping area – Downtown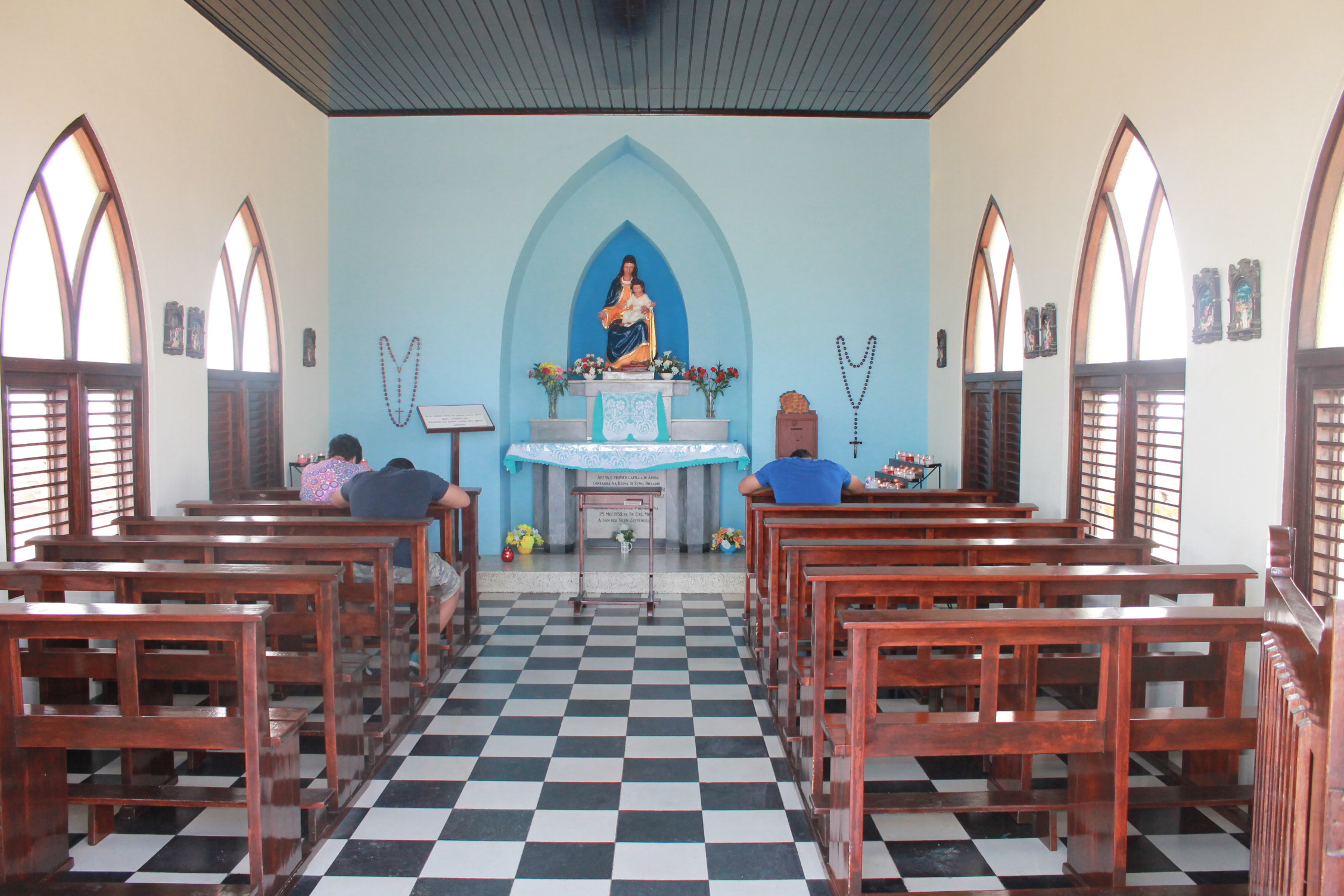 In Alto Vista chapel. First stop of our tour on day 3. I felt such an overwhelming sense of peace in this place. You can really feel a divine presence in there. My mom always said when you step into a church for the first time, you should make 7 prayer requests and the last one would come true. I tried it once at a Boston church and figured if I prayed the same prayer 7 times, that would increase my chances; it came true about year later. So I definitely prayed a special prayer in this gorgeous chapel.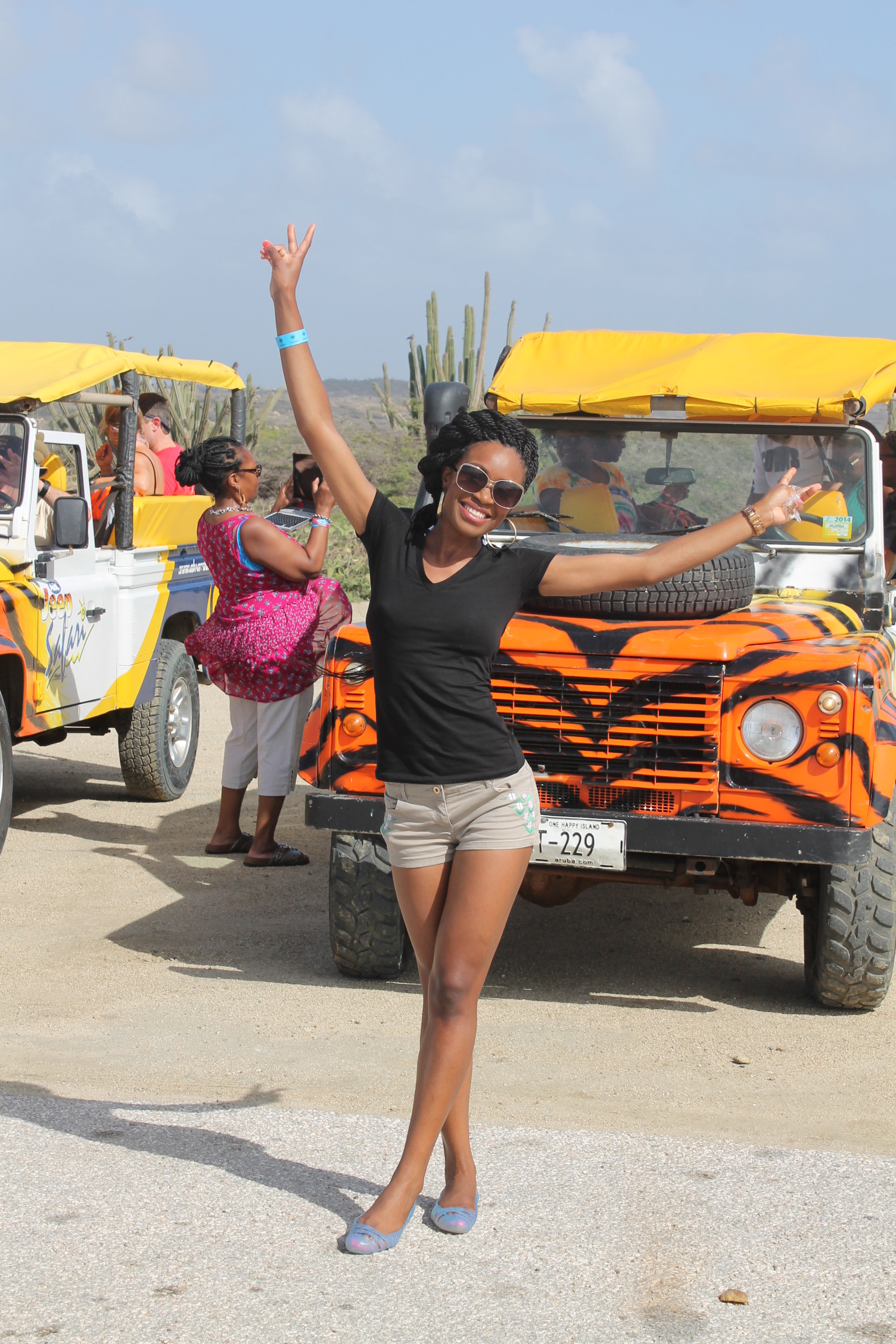 Casual fit (Shorts & tee: H&M // Sunglasses: Aldo) for our Jeep tours with ABC tours. One of the highlights of the trip. Highly recommended!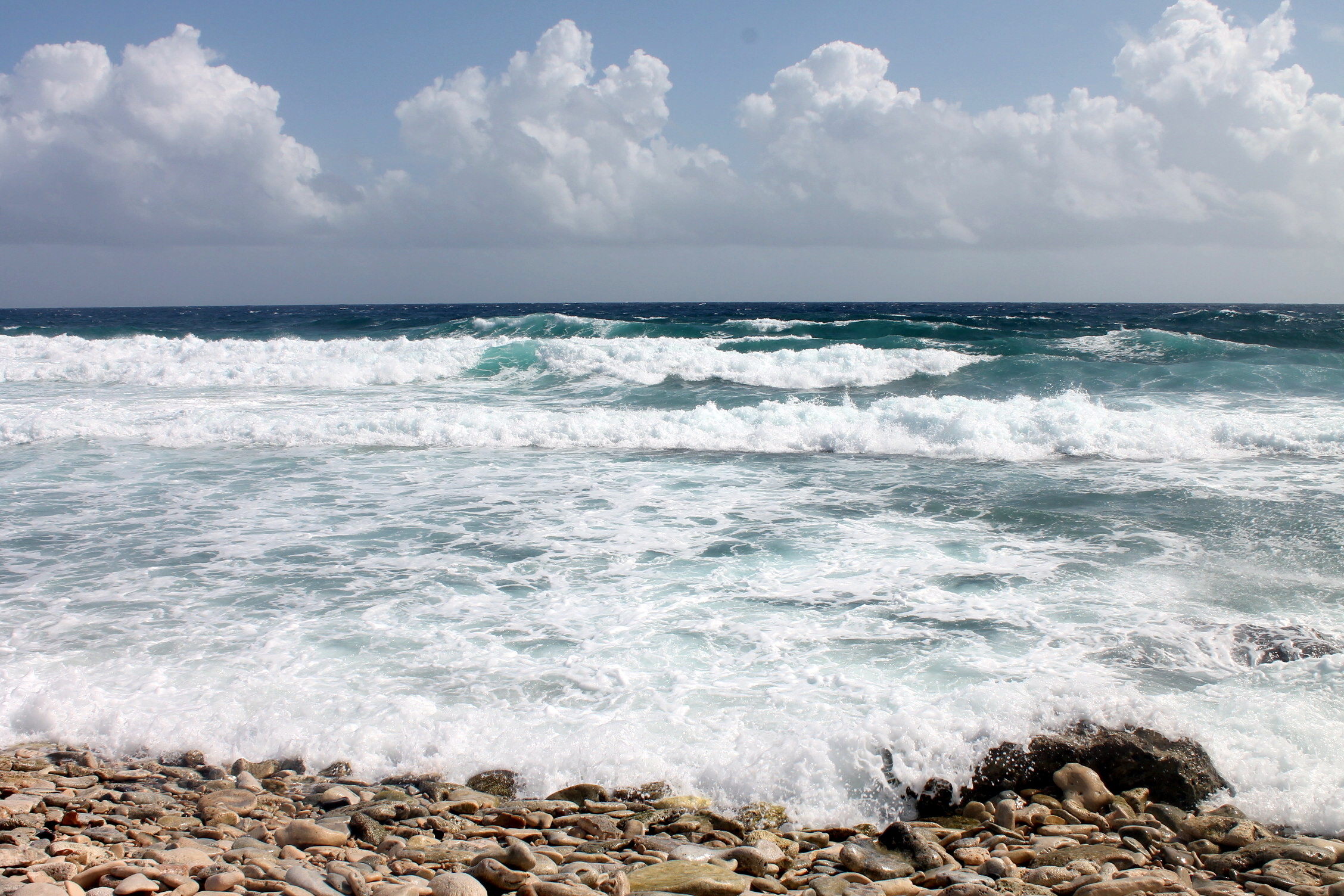 View from the natural bridge – also a stop on our tour.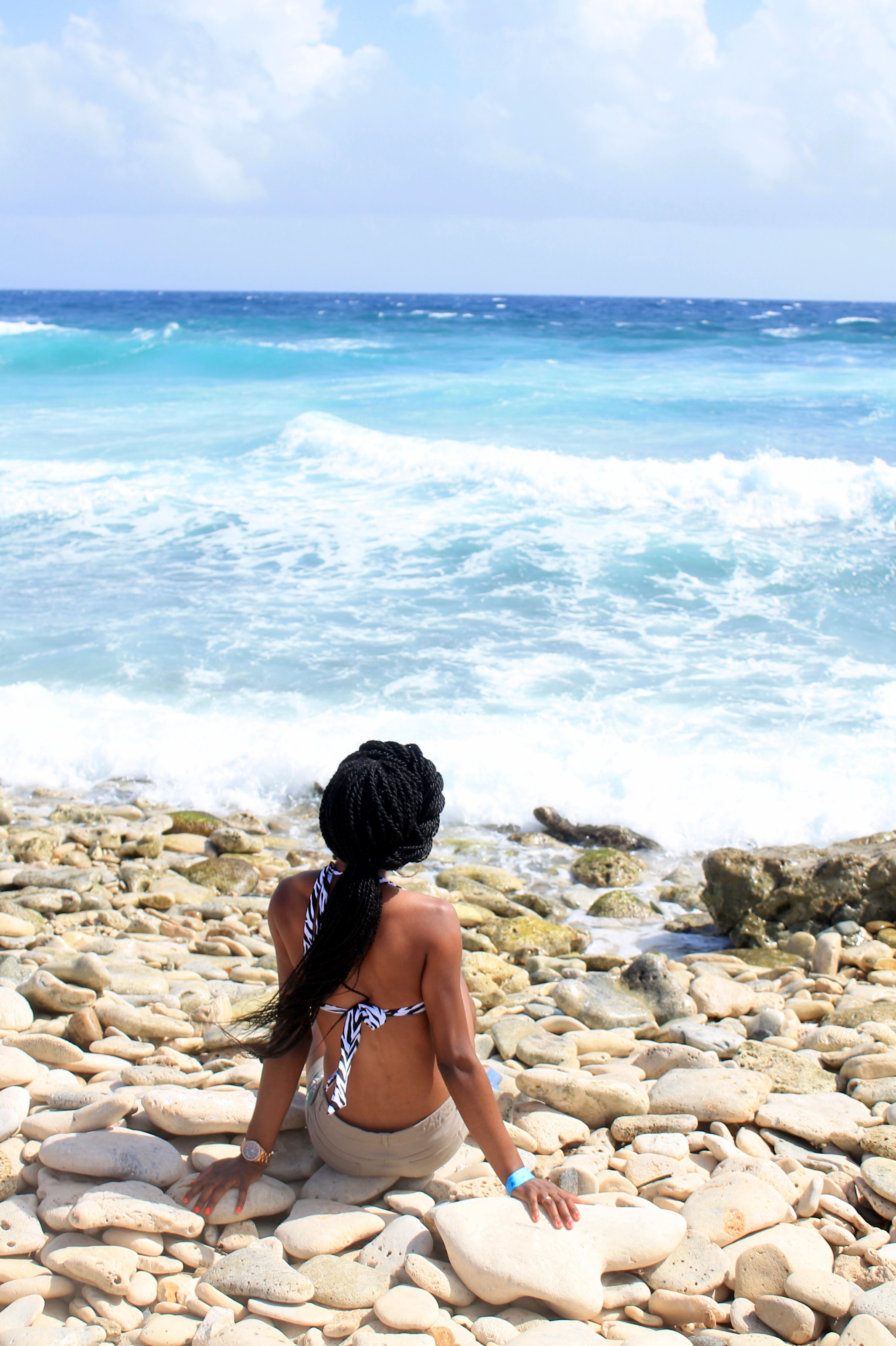 Mr. crab spotted in the rocks!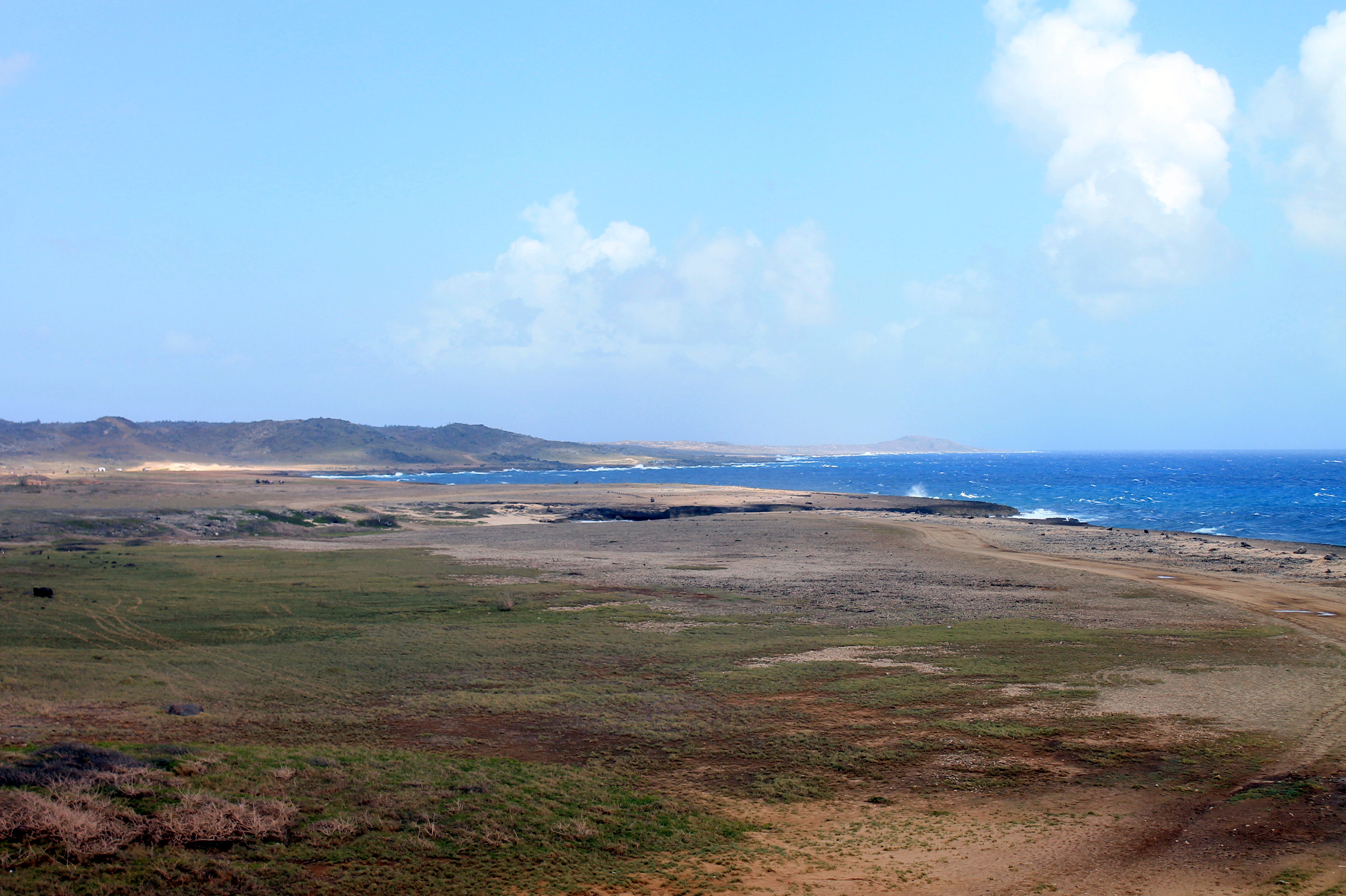 View of the ocean from Fort Zoutman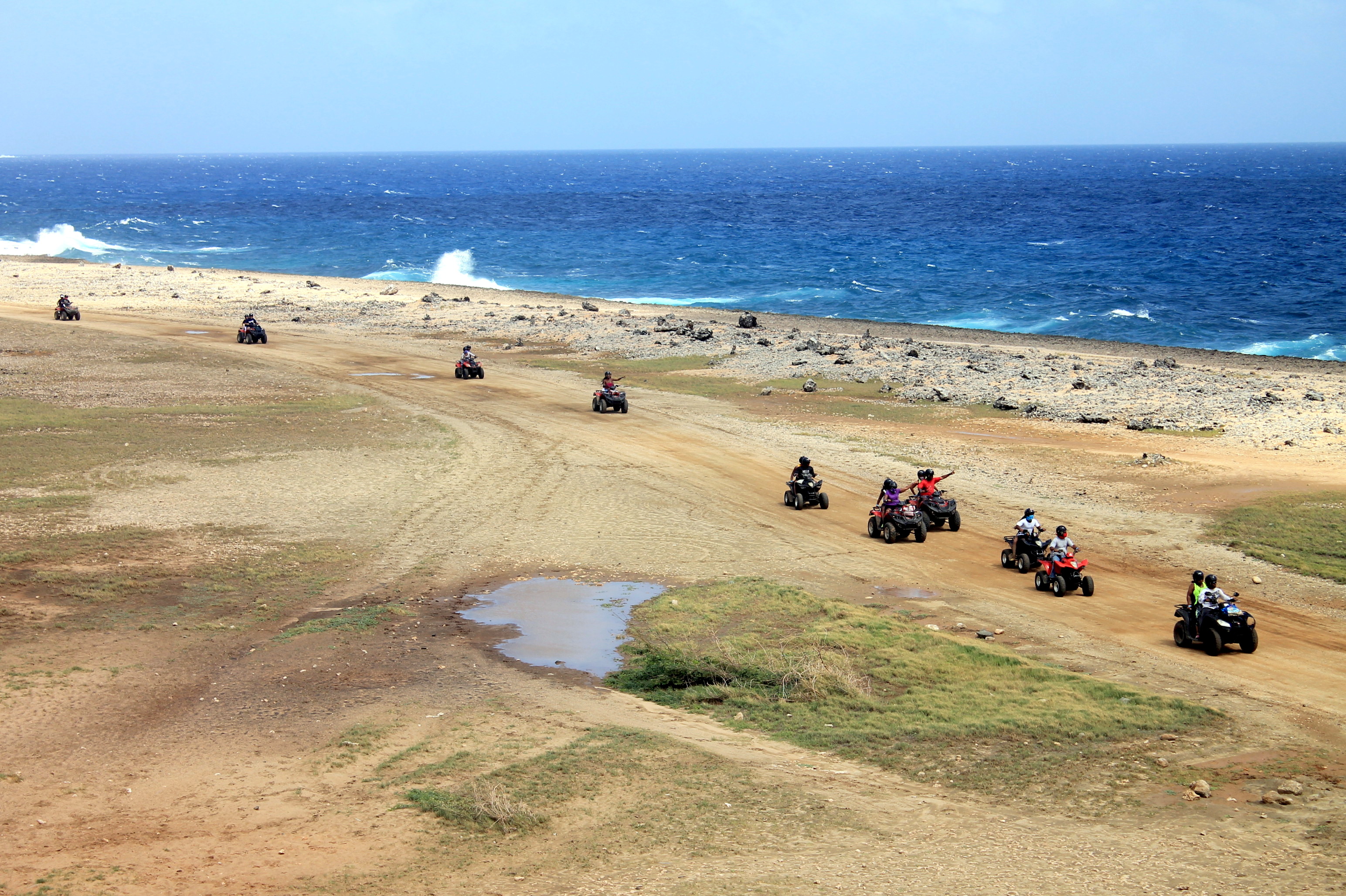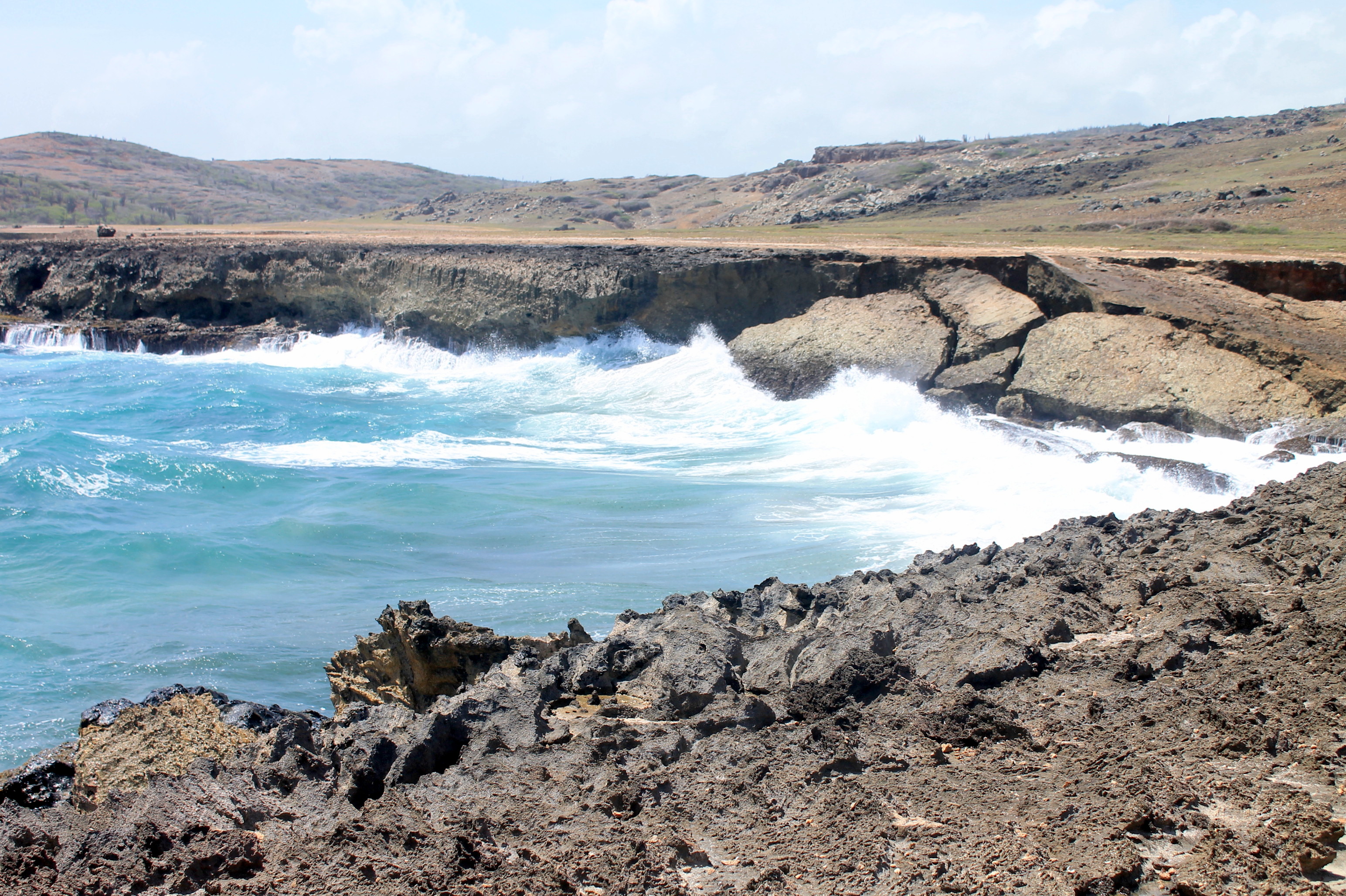 Natural bridge broken after an earthquake in 2005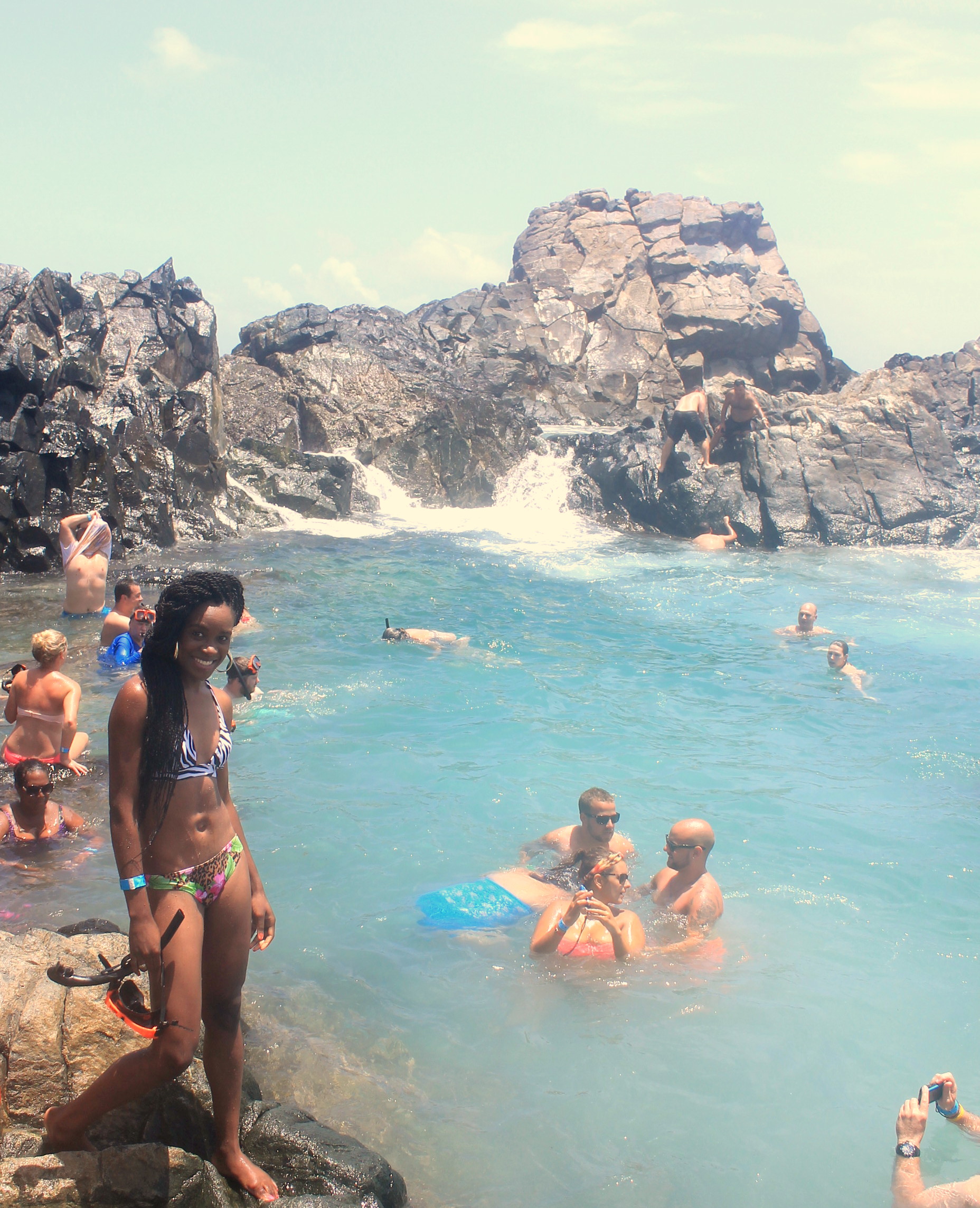 As you can see, I love to mismatch my bathing suits —> Top: Victoria's Secret // Bottom: Asos
 Also known as the Natural pool, Conchi is a formation of rocks within the ocean, which filled up with water when waves hit. This Aruban hidden gem was the one landmark I was adamant about visiting before leaving the island. Seeing pictures of it prior to my trip and reading endless positive reviews convinced me that it would be an unforgettable memory if experienced in person; it most certainly did not disappoint. Snorkeling in the ocean without really being in too deep was just incredible. At its deepest, it is 25 feet though, which is extreme depth if you aren't an experienced swimmer like myself. The waves were quite strong but as they splashed against the rocks and sprinkled on our skin, we couldn't think of a better place in the world we could be.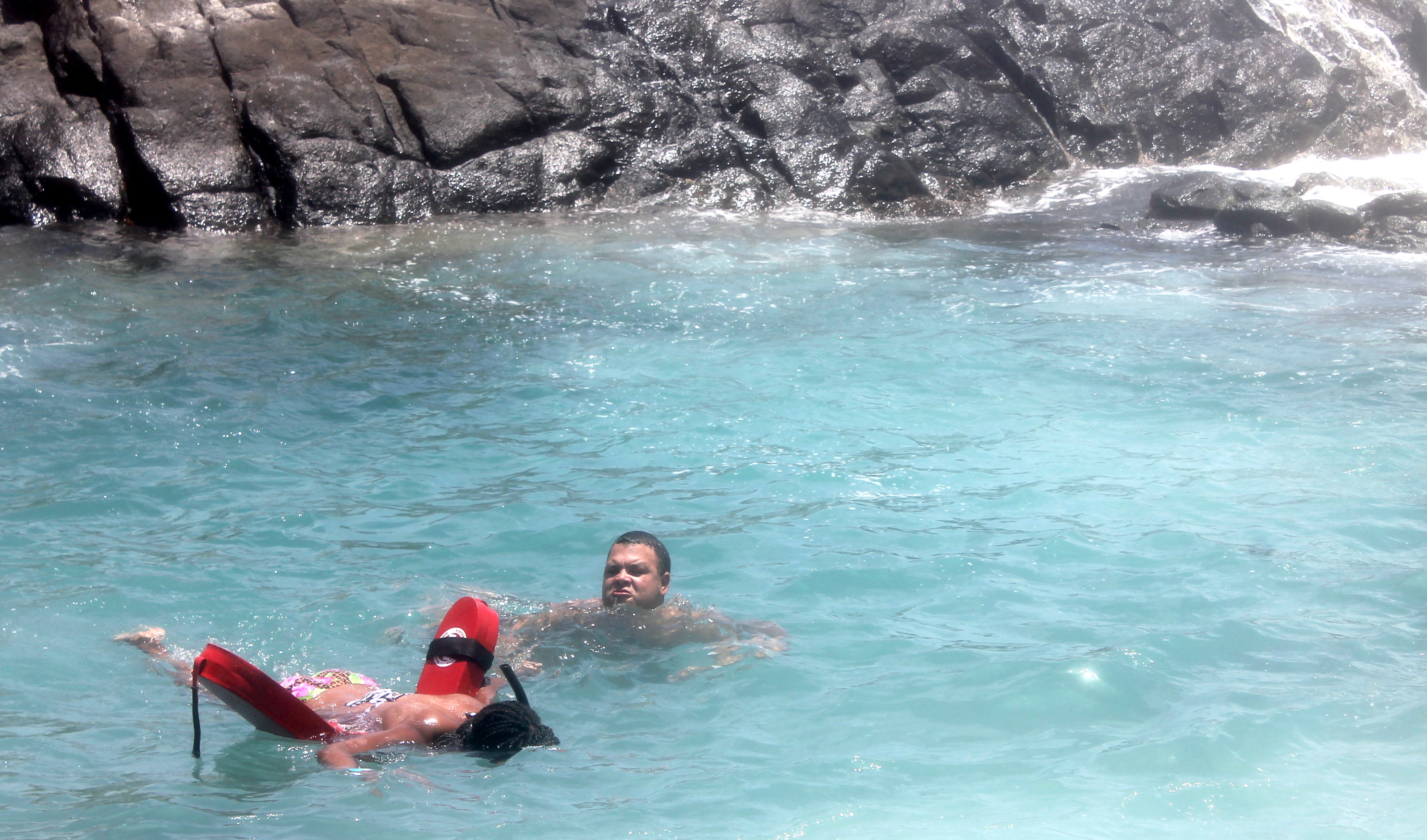 Snorkeling for beginners – I promised myself to get swimming lessons before 2014 ends. Call it my mid-year resolution!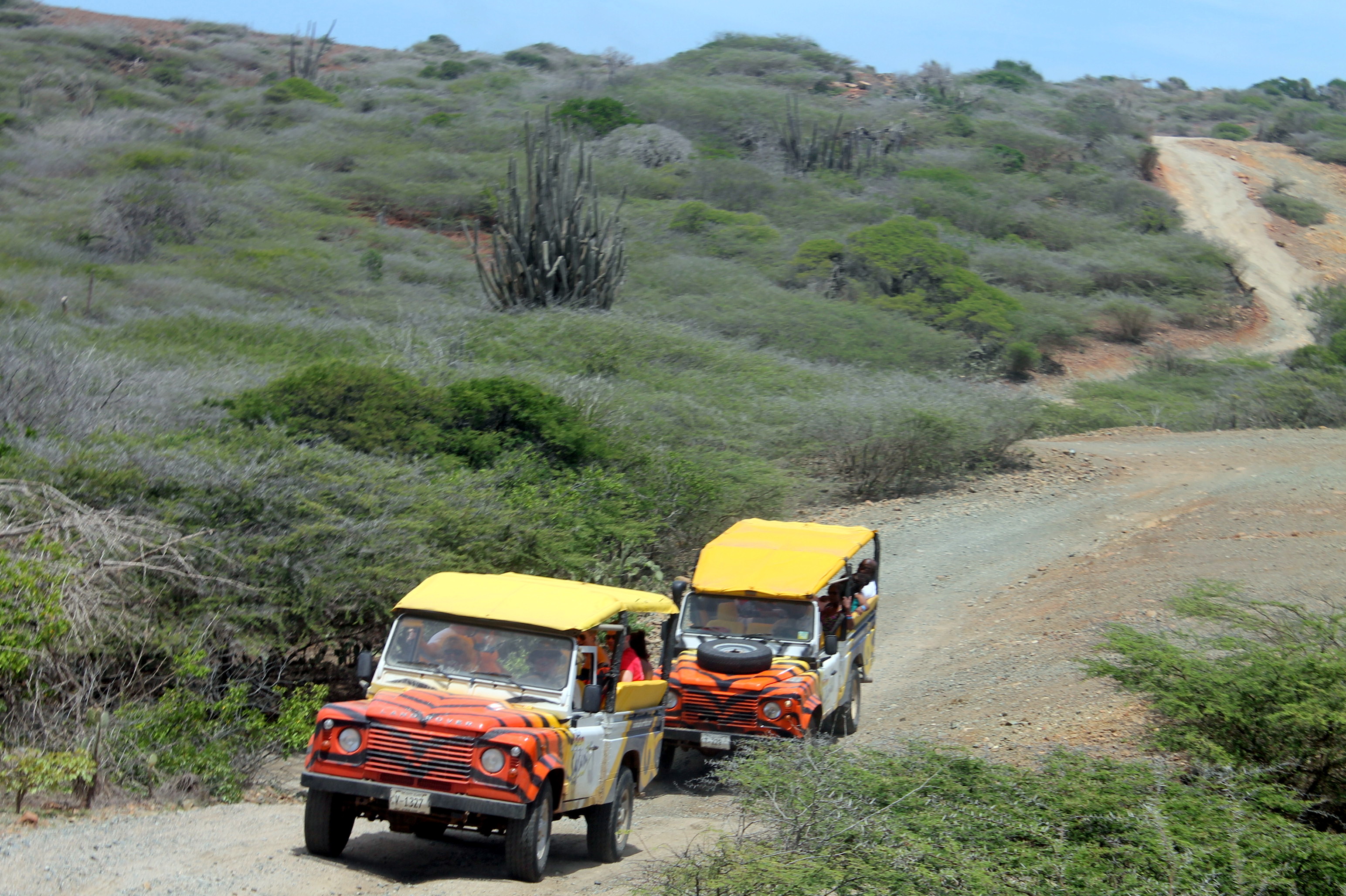 I was surprised to find out that Aruba is a very deserted island. According to our tour guide, the island only gets about 1.3 inches of rain a year. As a result, all of their foods are imported because they obviously cannot grow anything locally.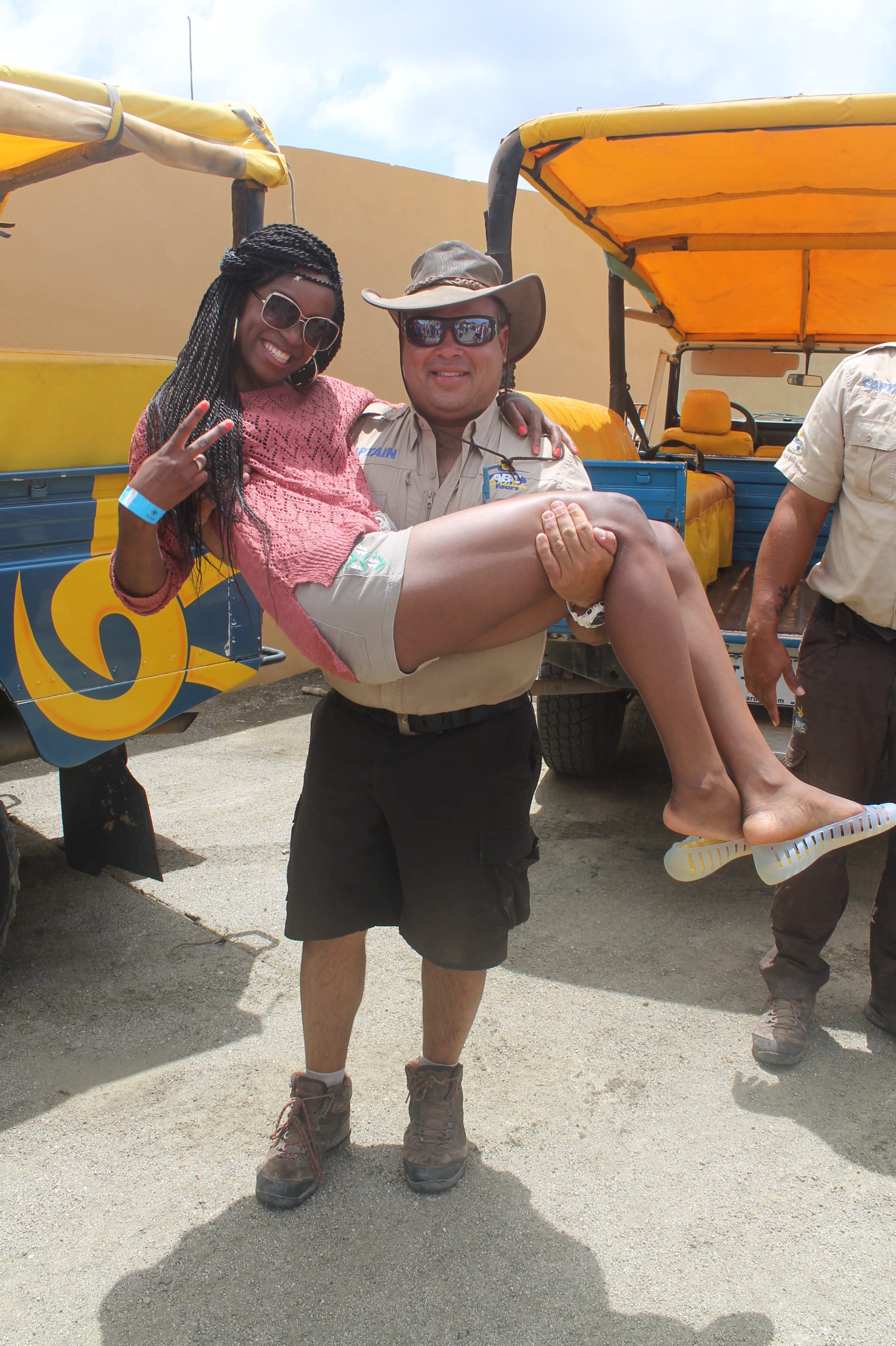 The best tour guide EVER! Raoul had us dying of laughter for the entire day. As they say, Aruba is 'one happy island'.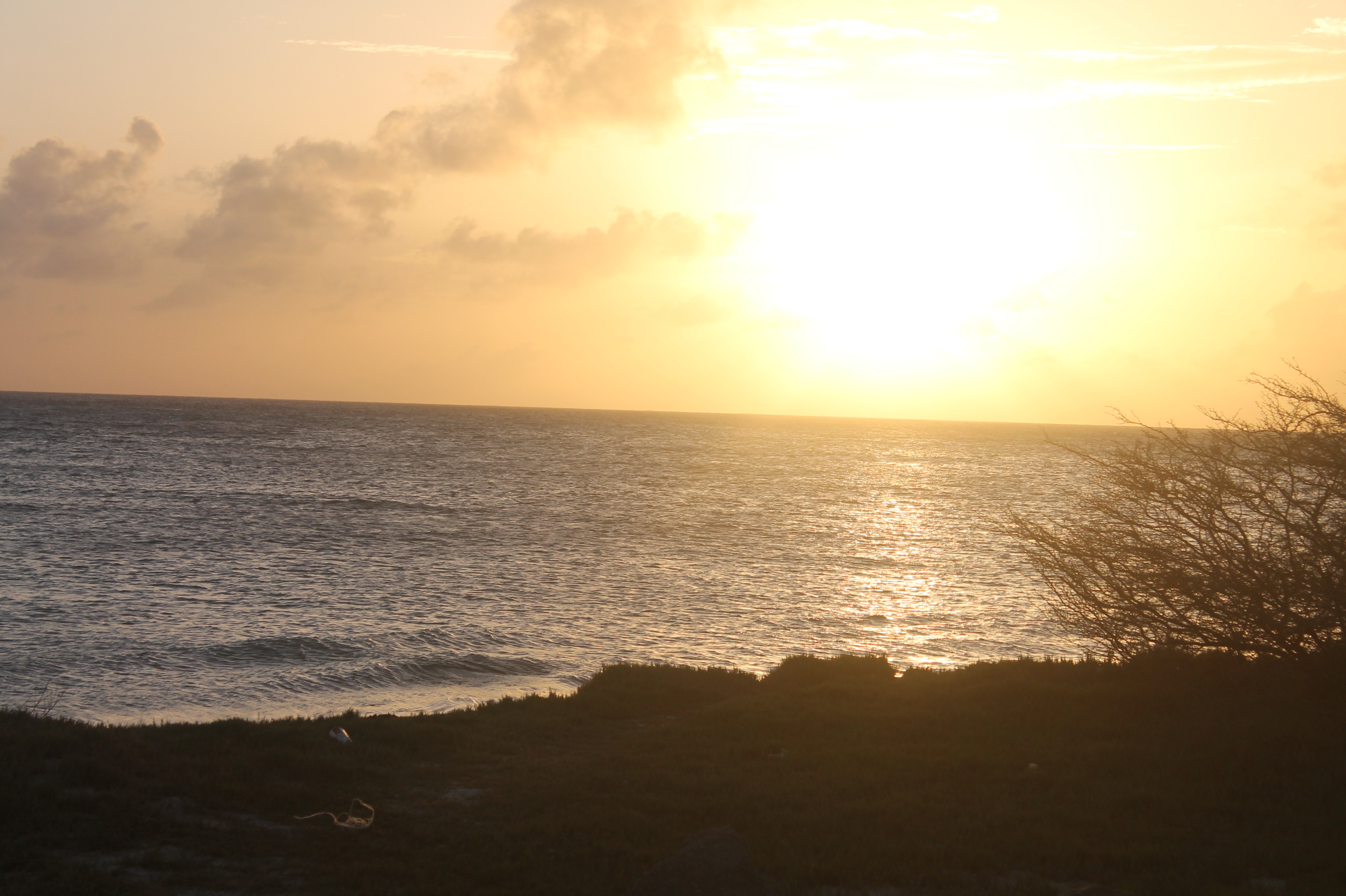 No matter how many times I watch the sunset or the sunrise, I am forever captivated by it. As I always say, God is one amazing artist.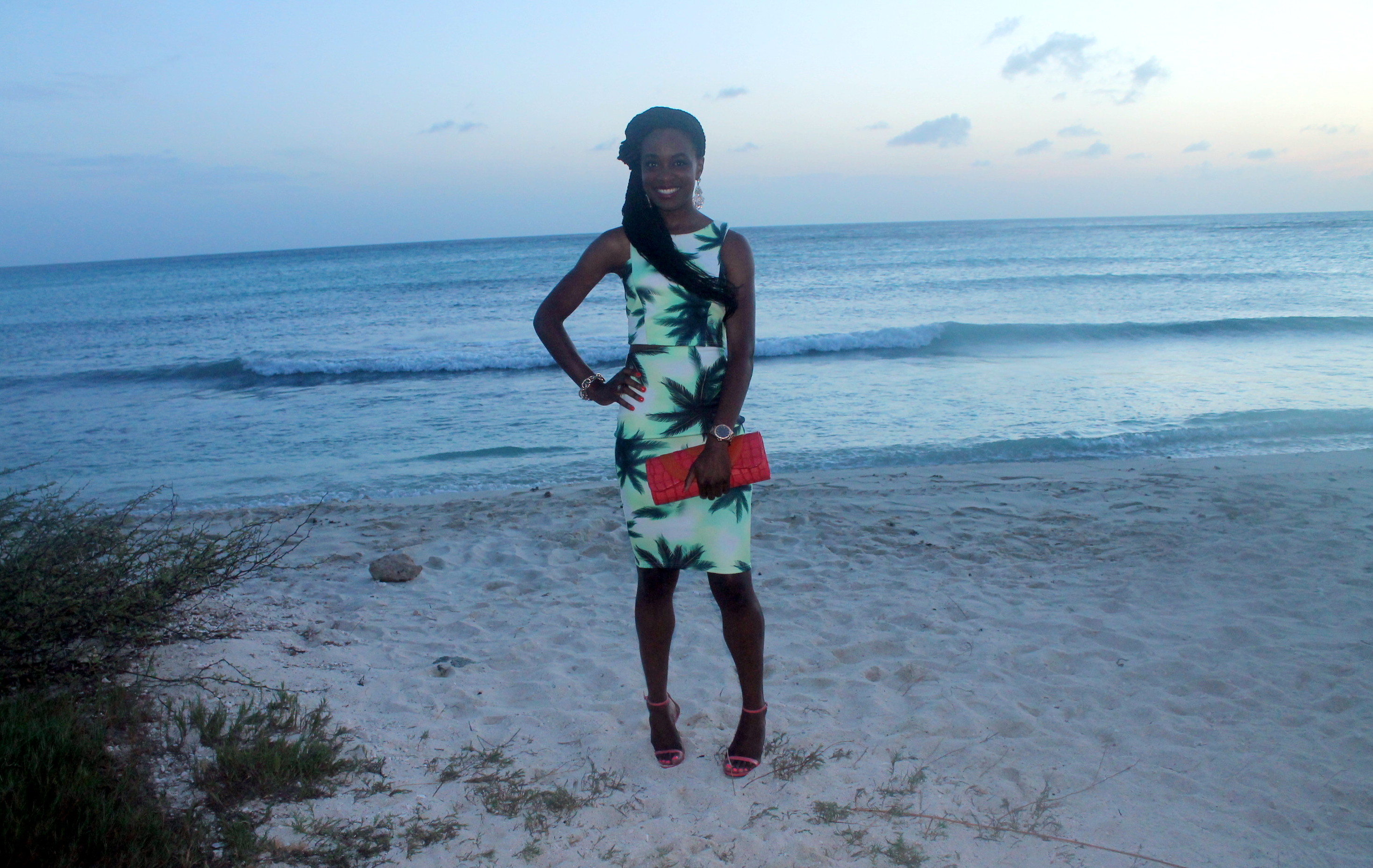 Details of this look are posted here!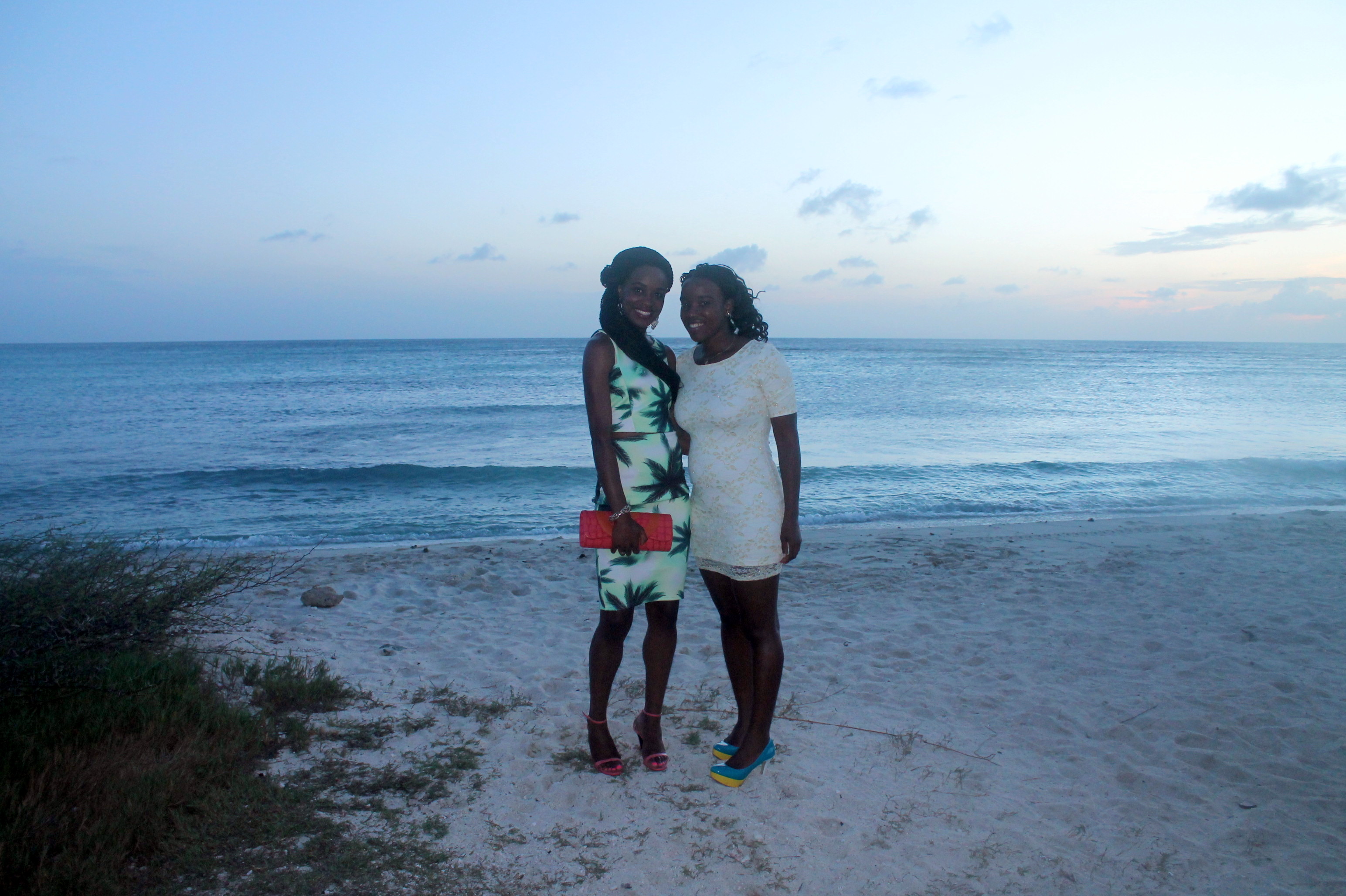 As part of our Kukoo Kunuku dinner and bar hopping experience, we were taken to the beach near the California Lighthouse where we watched the sunset, with a glass of champagne on hand, compliments of the Kukoo Kunuku staff. Thereafter, we proceeded to a fun night of bar hopping where our first drink was complimentary at each location. The meal offered was decent but we didn't get a choice. Everyone had the exact same thing. The party bus was absolutely entertaining. We laughed, sang, danced, and waved at everyone we saw on the road. It was the perfect way to end this amazing getaway.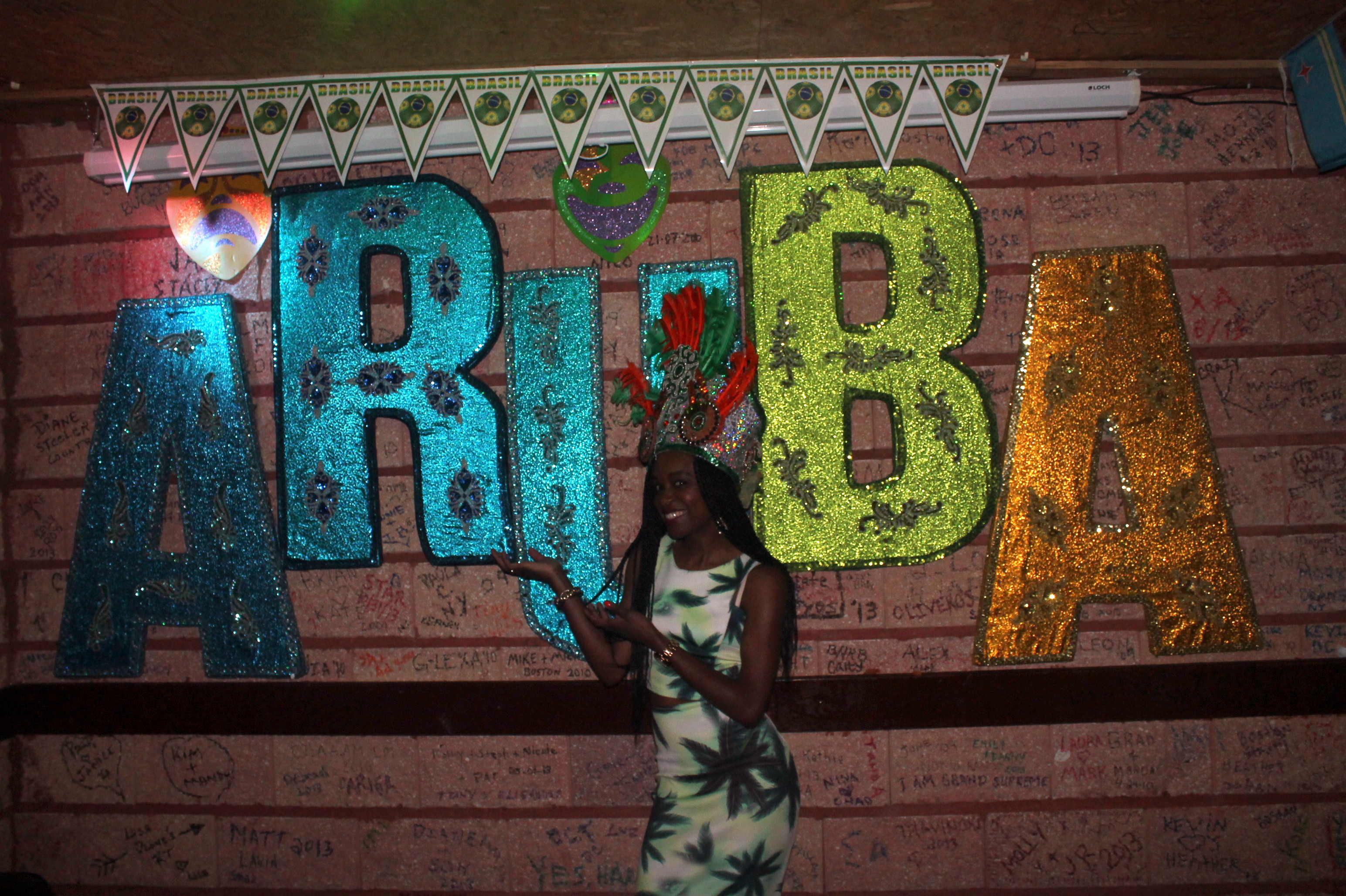 At one of the bars we visited. Super cool atmosphere. Great people. Nice music.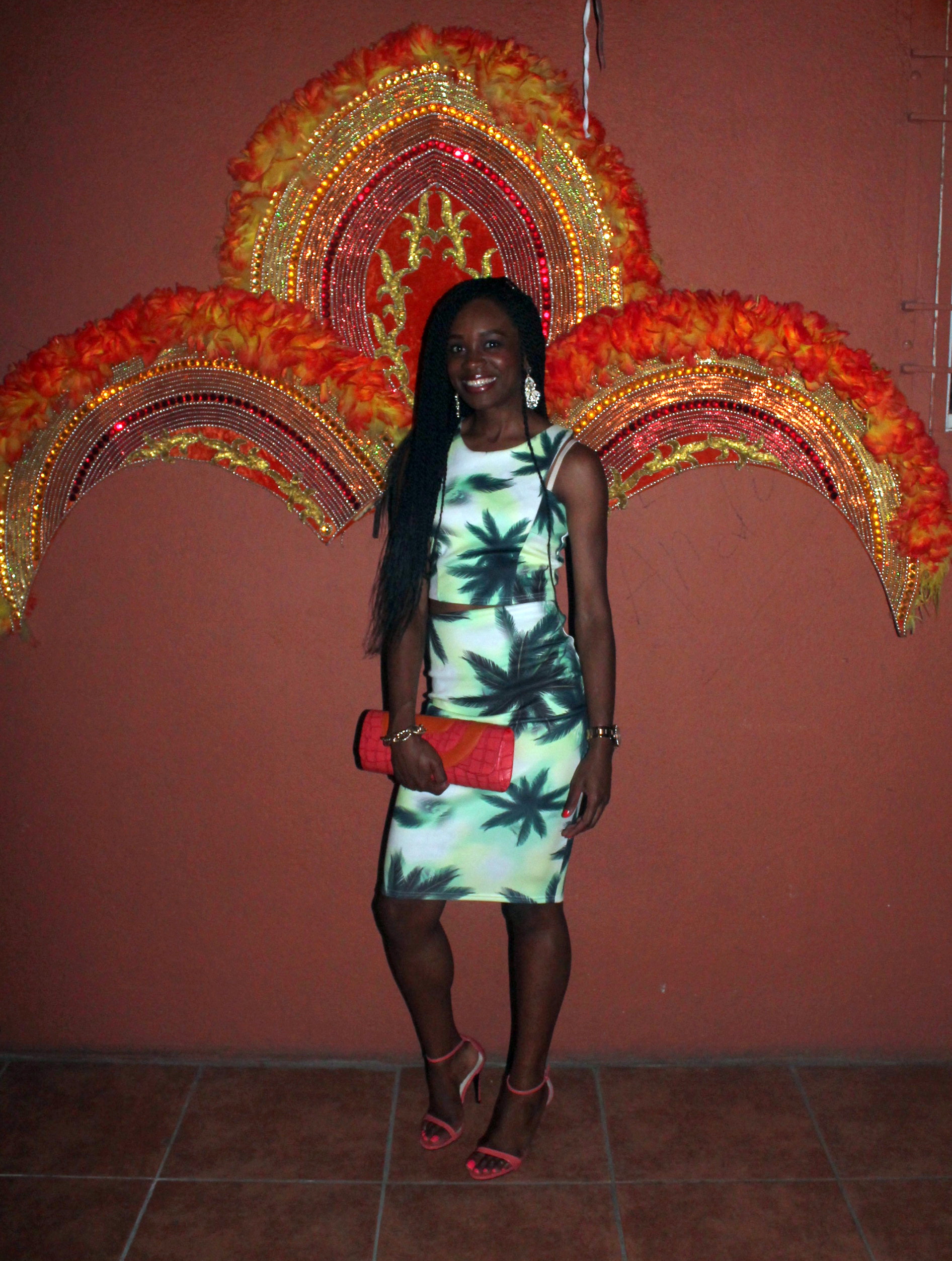 Besides finding out that Aruba was very deserted, I also could not believe the fact that they have a 89% divorce rate! As a top destination for honeymoons and being a self-proclaimed happy island, I simply could not understand that such 'happy' people couldn't be happy together. It's sad to say that tourism is to blame in a sense, according to Raoul who is a divorcee himself. He mentioned that the number one cause of these divorces was infidelity. That's a no-brainer. As Raoul put it best, if you want your marriage to last, you can honeymoon in Aruba but do not move there! You've been warned 🙂