"Today I choose life. Every morning when I wake up I can choose joy, happiness, negativity, pain… To feel the freedom that comes from being able to continue to make mistakes and choices – today I choose to feel life, not to deny my humanity but embrace it." – Kevyn Aucoin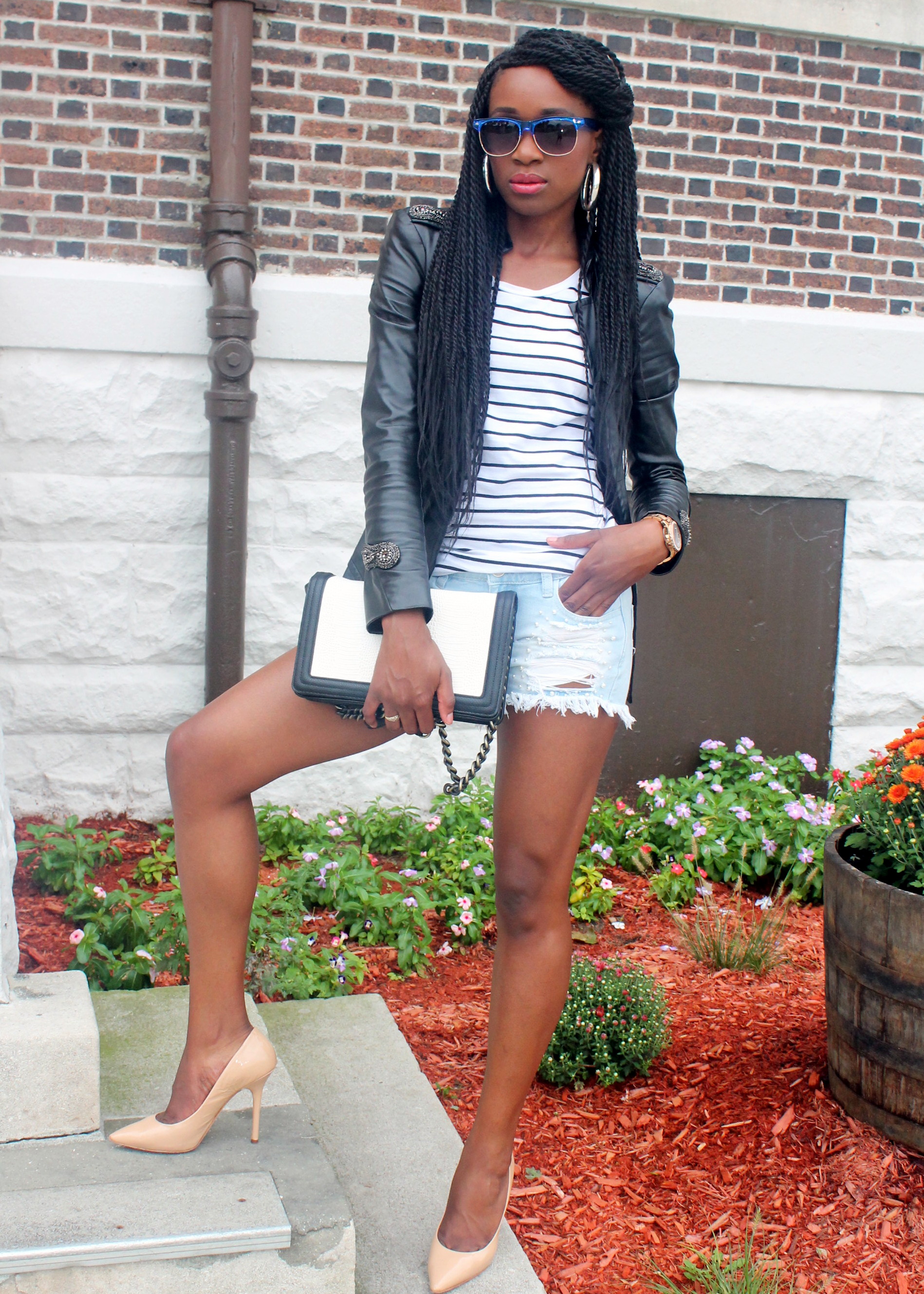 When transitioning from summer to fall, getting dressed becomes more fun since we now have the options of mixing outerwear from both seasons. It's cool enough to wear a jacket and warm enough to still rock shorts.
You have seen these beaded distressed shorts in this post (which appeared on the Wendy Williams' show:) ) so I figured I'd remix them by throwing on an embellished faux leather jacket and keeping everything else simple and neutral. I can't wait to do some fall shopping so I can start incorporating booties, over-sized coats, hats and over the knee boots within my looks.
Outfit details: Jacket & Shorts: Local boutique // Tee & Bag: H&M // Heels: Boutique9 // Sunglasses: Aldo
Thank you for reading. Until next time!

Photos: Maliny Collections