"Life is pretty simple: You do some stuff. Most fails. Some works. You do more of what works. If it works big, others quickly copy it. Then you do something else. The trick is the doing something else." -Leonardo da Vinci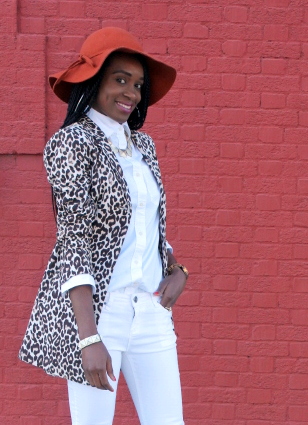 Happy Friday dolls!
I wore this outfit last weekend to a birthday party and I just fell in love. You guys already know how I feel about leopard print everything and there is a certain serenity you feel when you're in all white. The only downside of course is getting it dirty but that's a risk I'm always willing to take. 
This jacket from the sale rack at H&M was one of my best purchases to date. It just makes everything look better. I use it as a neutral to mix prints, I layer jacket on top of jacket because it has enough room for that, it's the right length, the right fit… I call it "fall perfection".
Outfit details: White denim: Papaya // Jacket: H&M // Heels: Boutique9 // Necklace: Aldo // Hat: Local boutique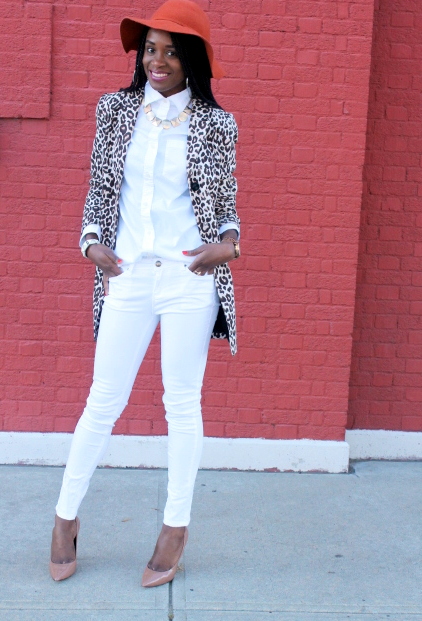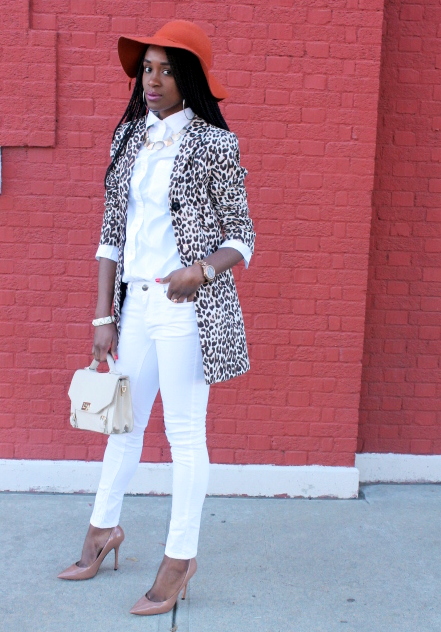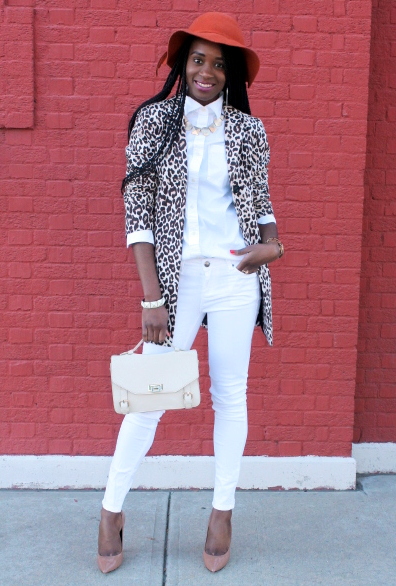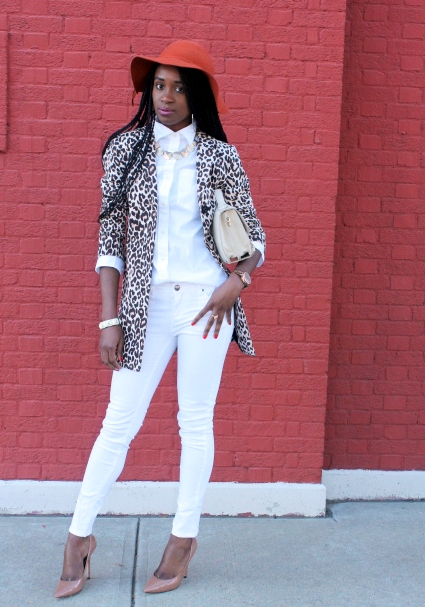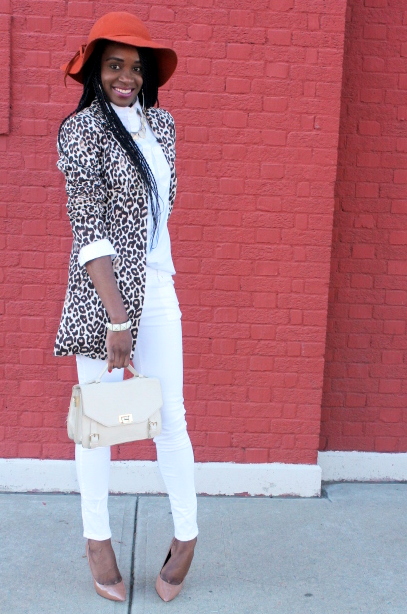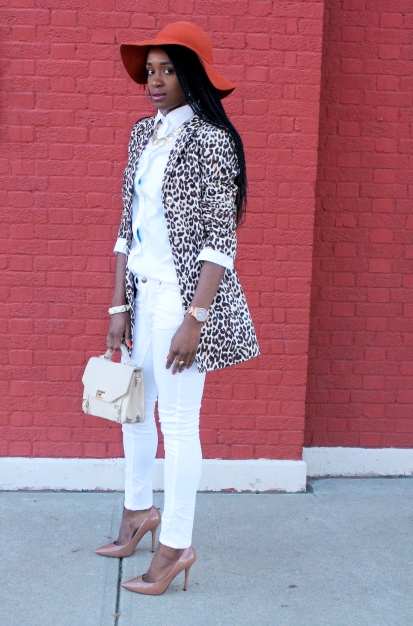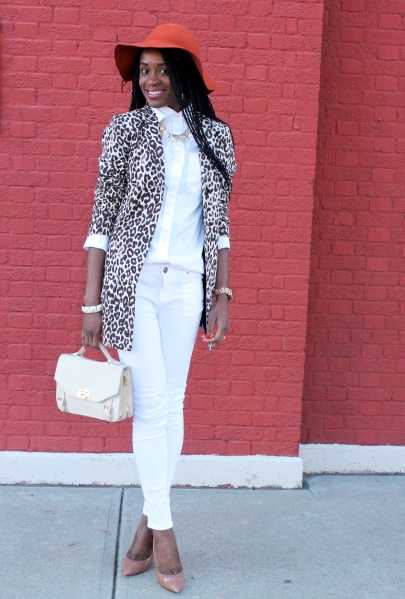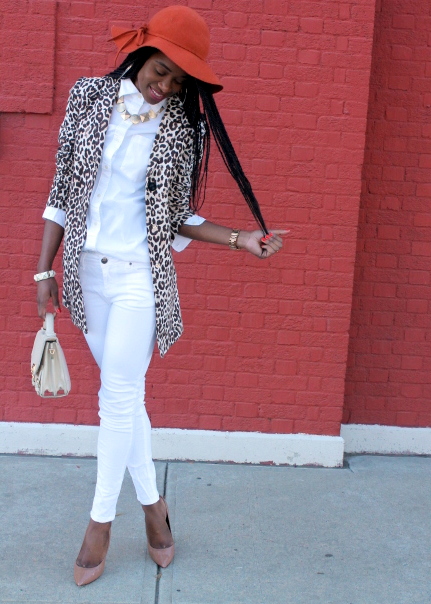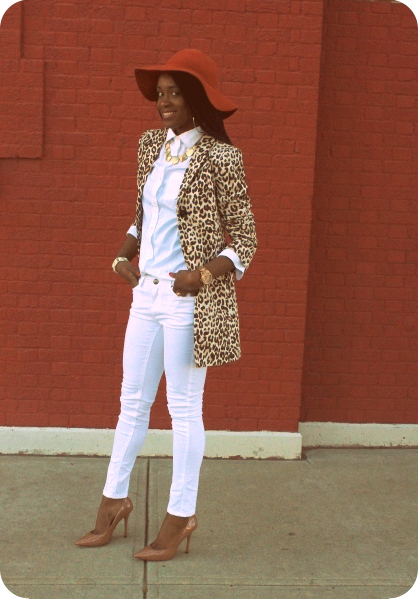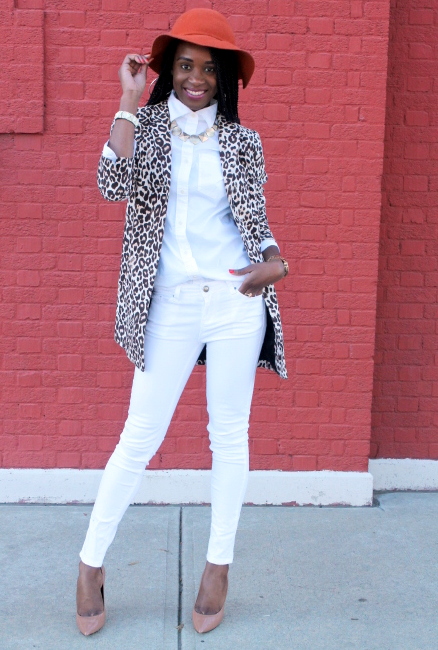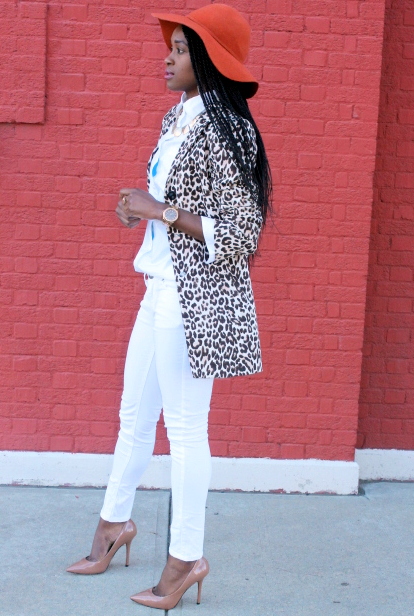 I hope you guys enjoy this look. 
…And no matter what you choose to do this weekend, be sure you have fun doing it. Thanks for stopping by!
Love, Edwina
Photo credit: Maliny collections