"Rest when you're weary. Refresh and renew yourself, your body, your mind, your spirit. Then get back to work." –Ralph Marston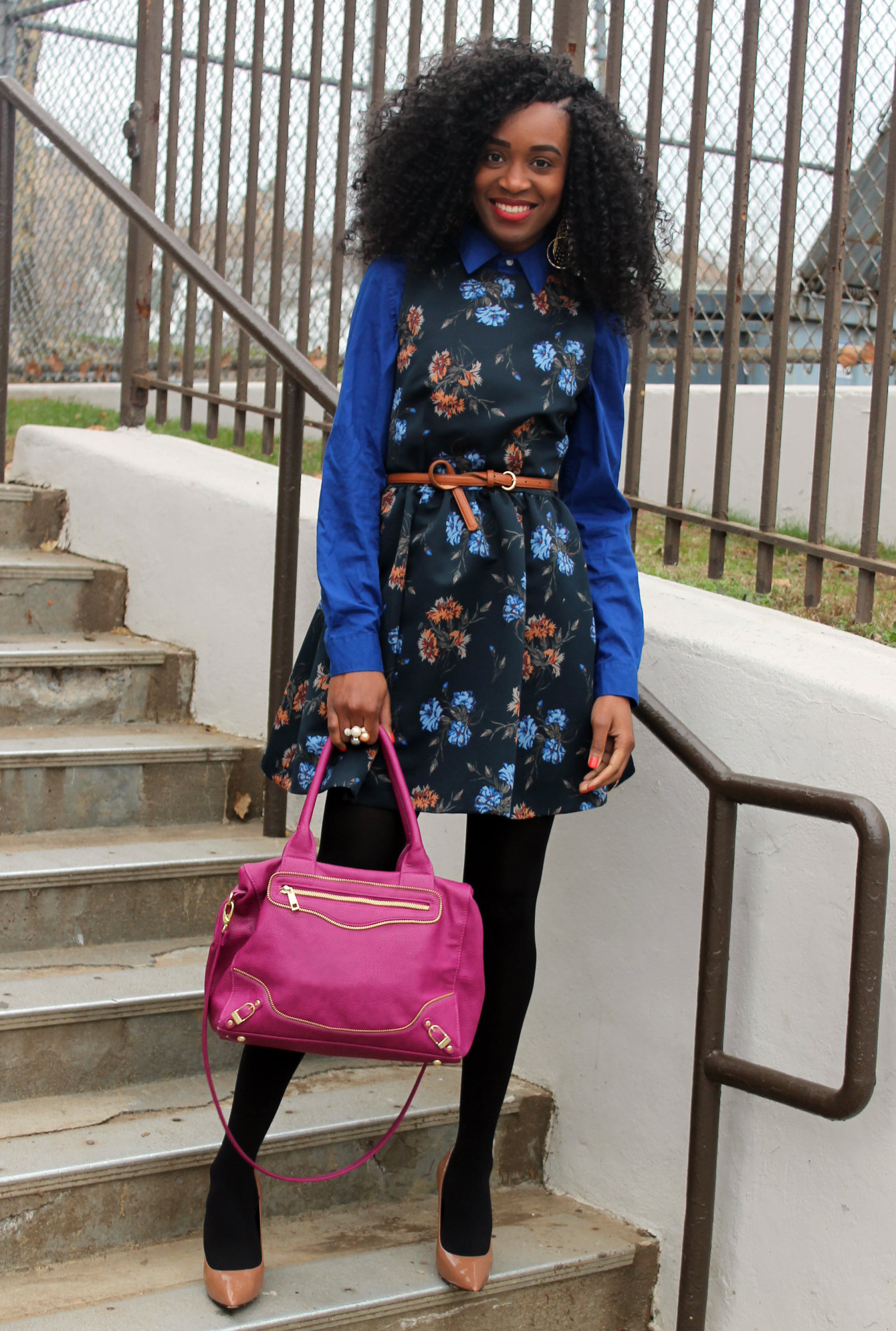 Hello my beautiful readers!
It may seem as if I have been neglecting this beloved blog of mine as of late but when one of my followers asked me if I have shut Versicolor Closet down, I knew I needed to make my presence felt again in the blogosphere. Fear not darlings! For as long as I can prevent it, this little diary of mine isn't going anywhere. However, I only want to blog when I feel that I have a message that is worth your time or a look that can inspire some of you especially during these colder months. I've been feeling quite uninspired myself so it was necessary that I stepped away to refresh and get my creative juices flowing again. With that said, I am back and I've certainly missed you all. 
You guys have seen this gorgeous dress in this post, where I wore it for a wedding earlier this year when the temps were much more pleasant. I've decided to make a few tweaks so that I could wear it to work. With a head full of curls, a pair of chandelier earrings, a much needed pair of tights for warmth and also a shirt underneath, I have managed to get this Zara number to be fall / winter ready and office appropriate. So if you had tucked away all your summer dresses, please rethink that thought because you sure can take 'em out for a spin if styled appropriately. 
I love the contrast of the bright color of the purse against the otherwise blueish attire. I hope you guys enjoyed this look and won't hesitate to do the same and put all your pretty dresses to good use this season.

Outfit details:
ZARA skater dress (old) // H&M button down (old) // BOUTIQUE9 heels (old) // CHARLOTTE RUSSE rings earrings // MICHAEL KORS watch
Until next time,
Edwina