"You will never be happy if you continue to search for what happiness consists of. You will never live if you are looking for the meaning of life." – Albert Camus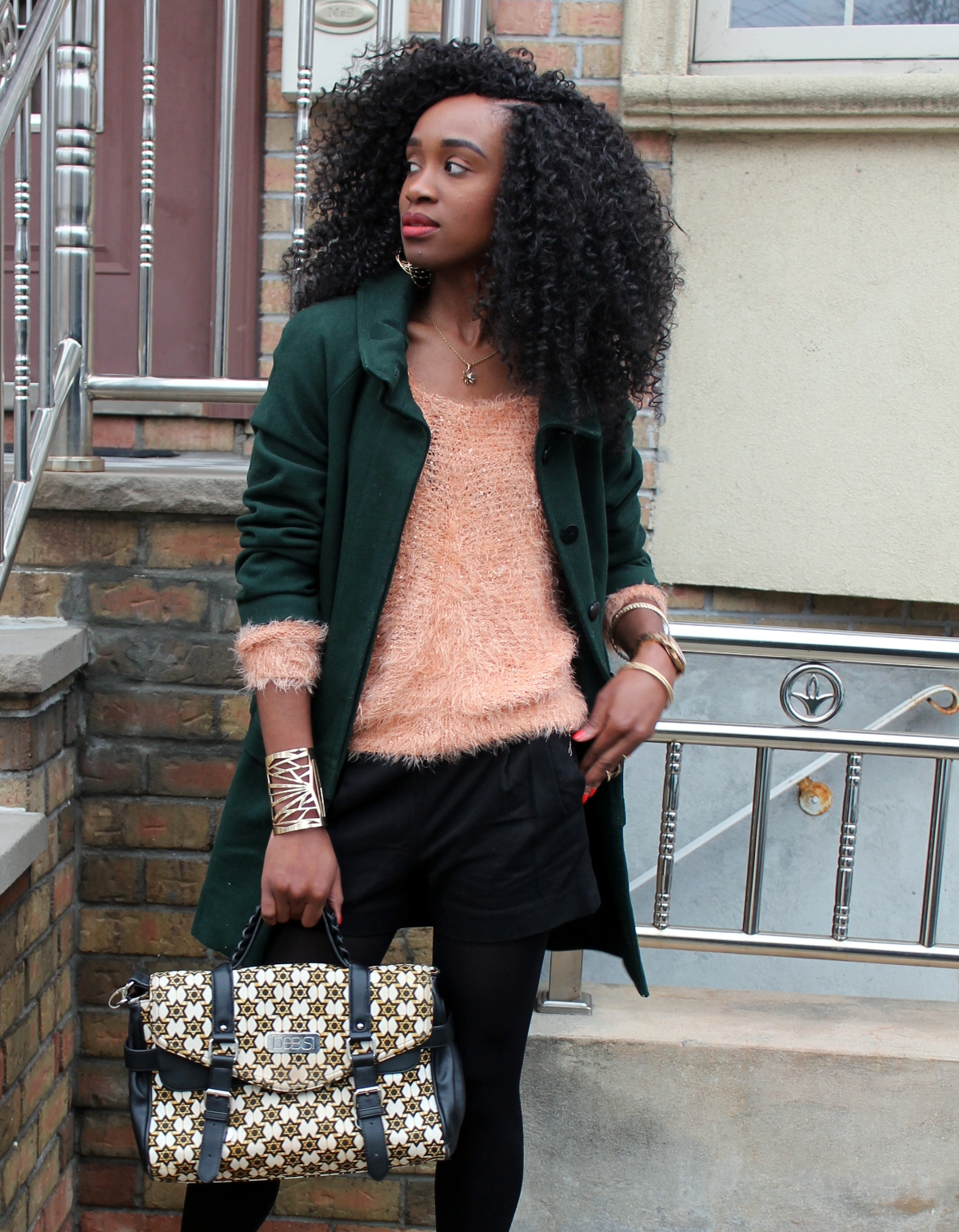 Even when we're growing older, there are certain things about us that will never change. For me, my love for all things peach and being a neat freak are perfect examples of those things. I recently discovered a peach tea at Waldbaum's.  Listen Linda, until you try it, you won't know what it's like to experience heaven on earth. I'm O B S E S S E D!
With that said, I have a love-hate relationship with this peach sweater. On one hand I adore the color and the super soft feel of it; on the other, it gets really frustrating when it sheds all over my coat and hair. Small things like that can be a big deal for some of us. *hides face in shame*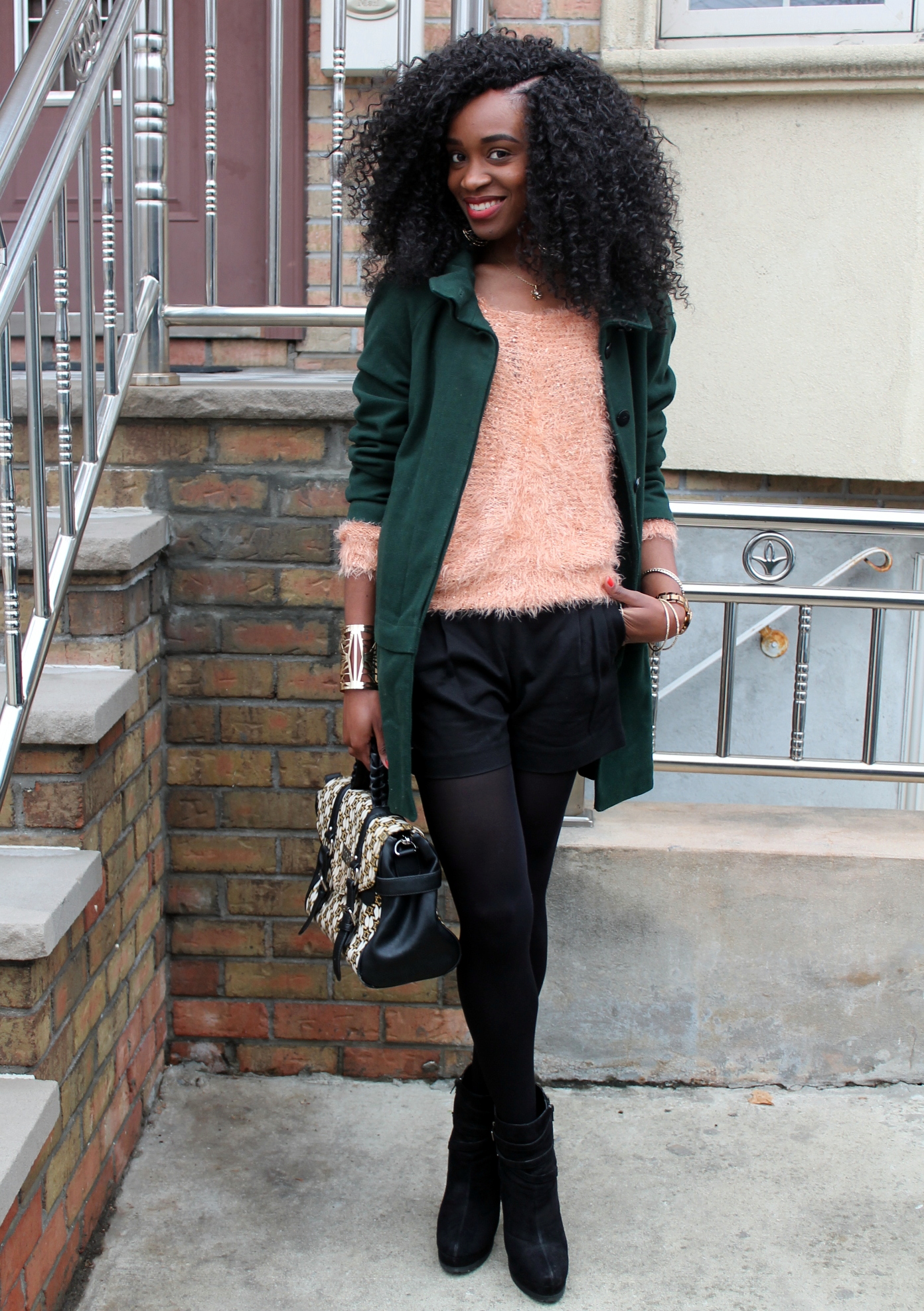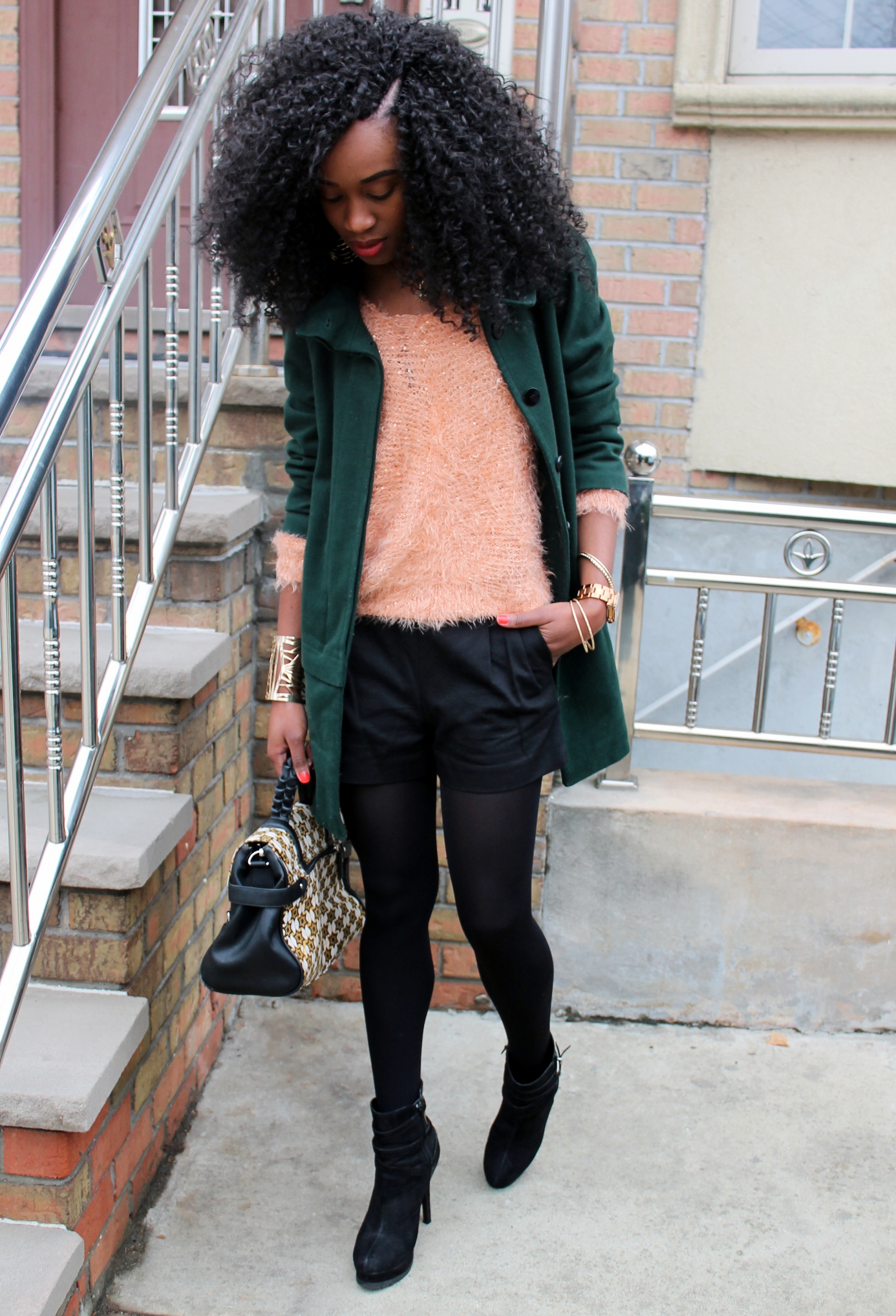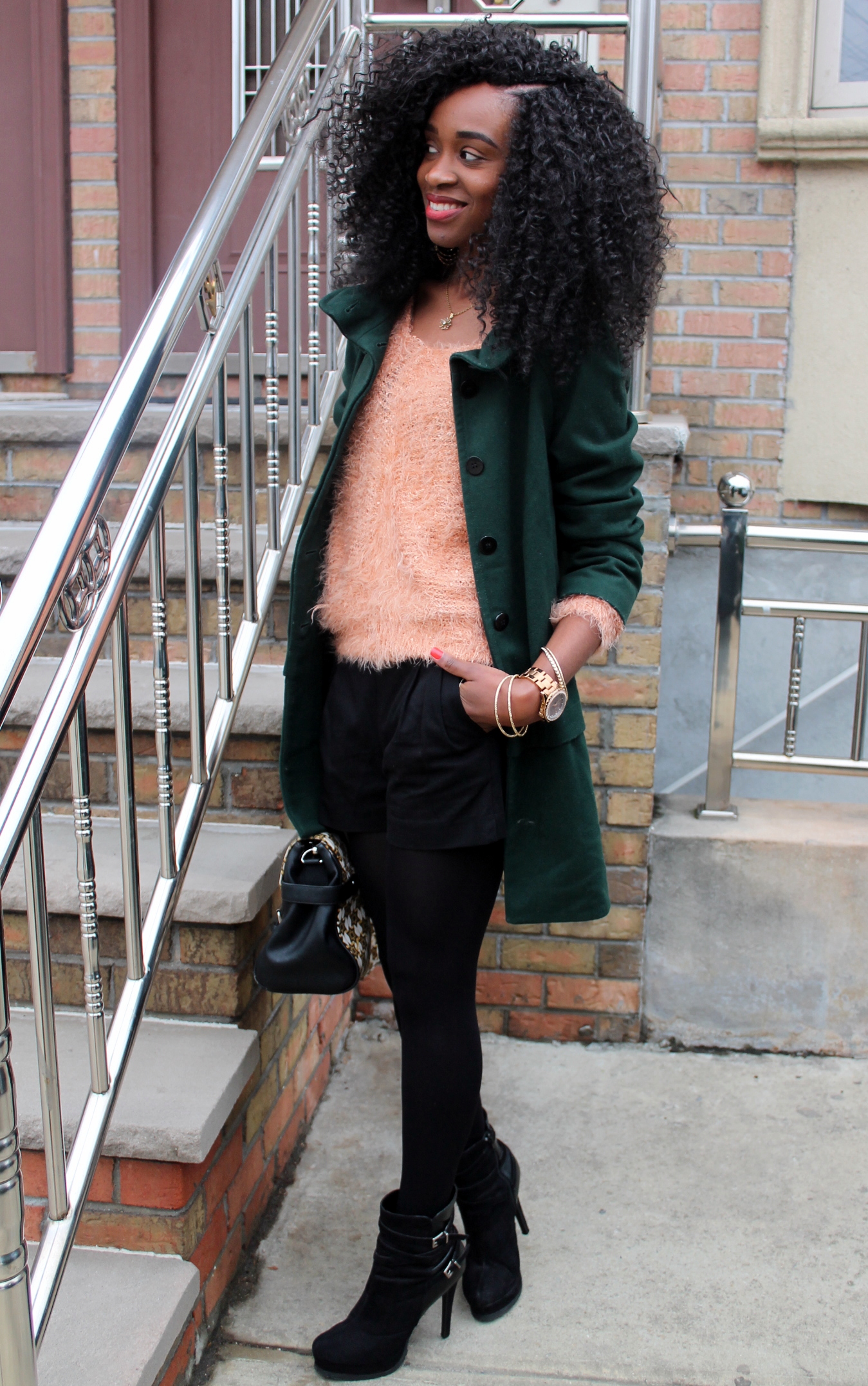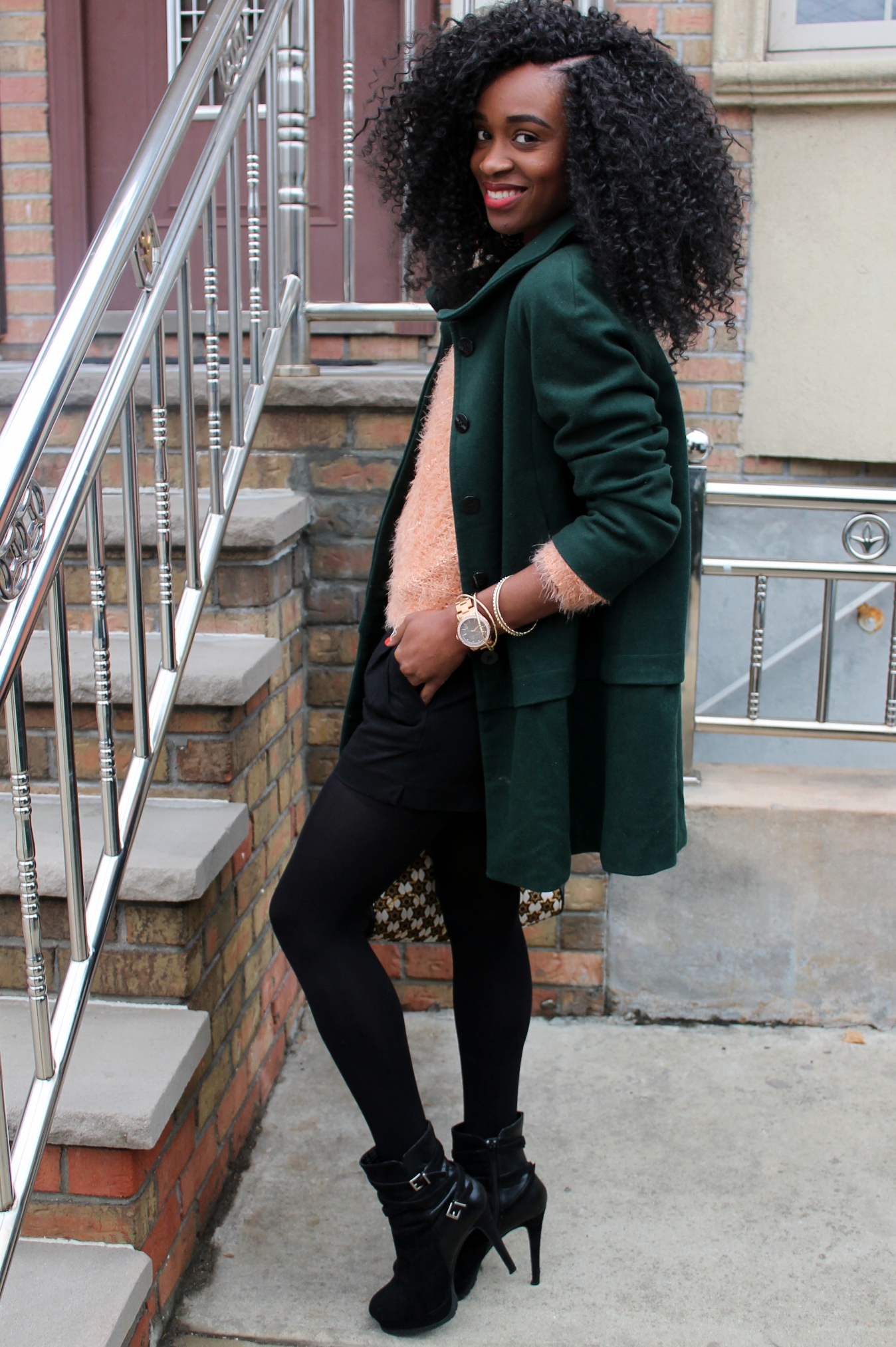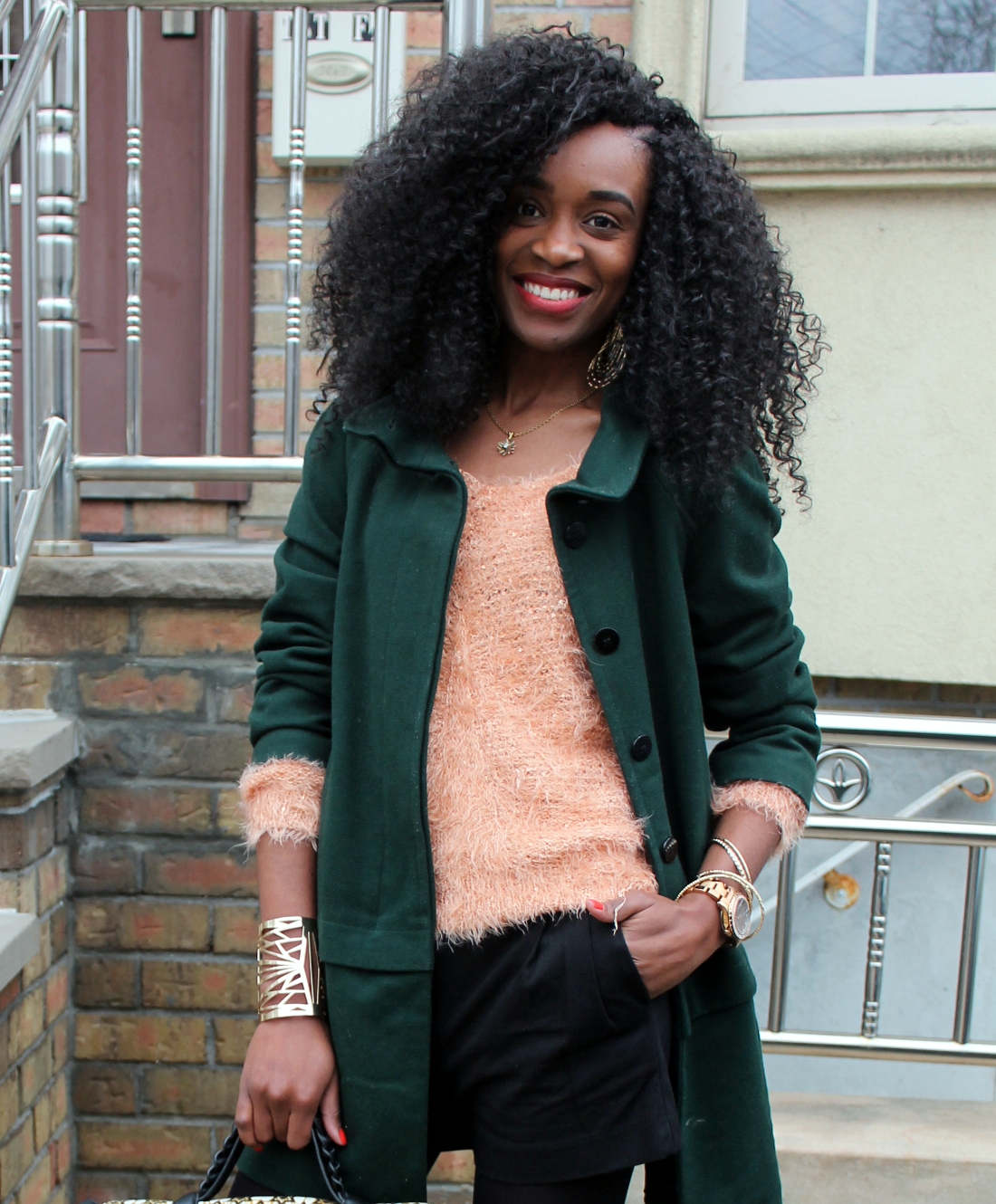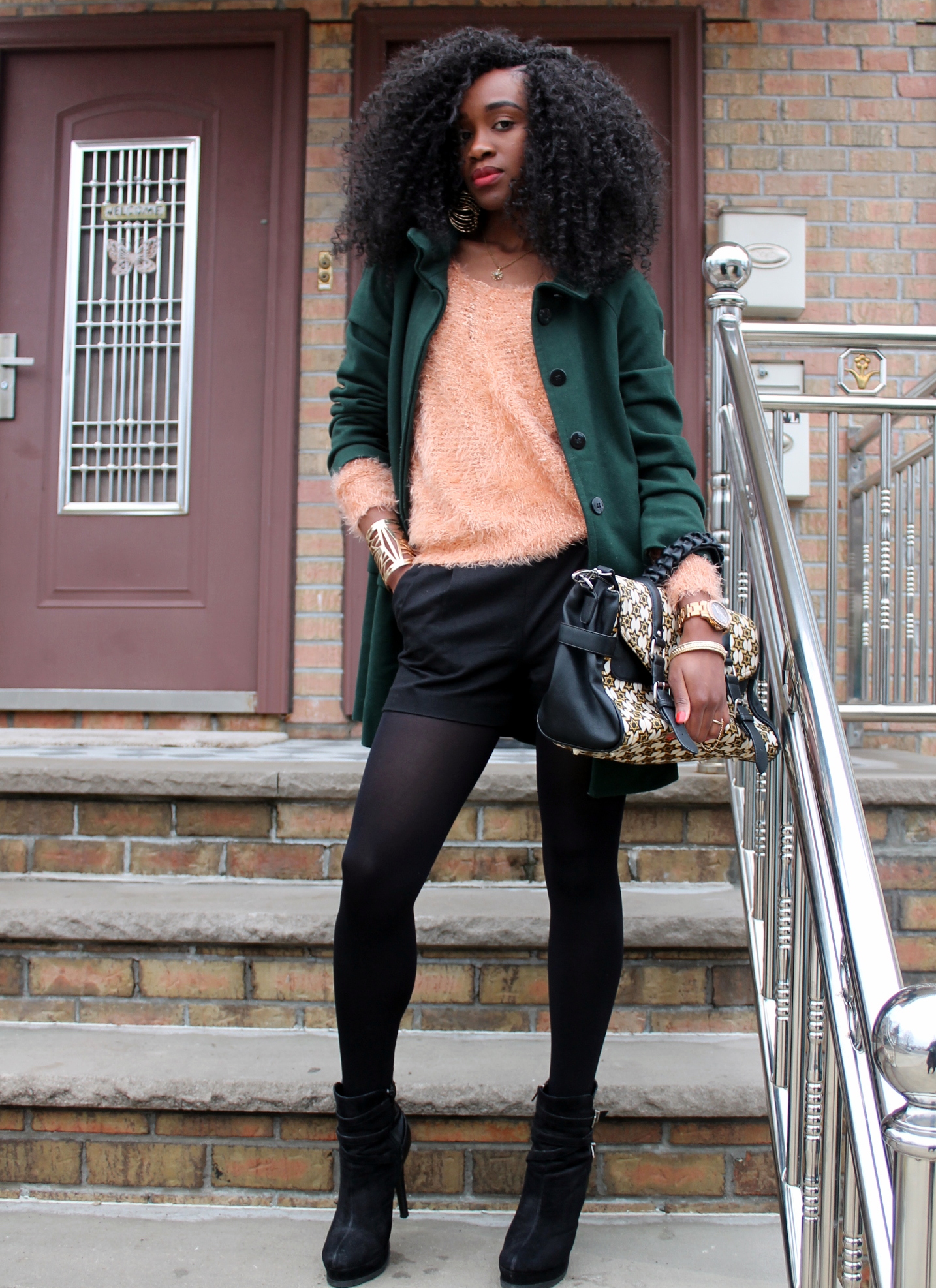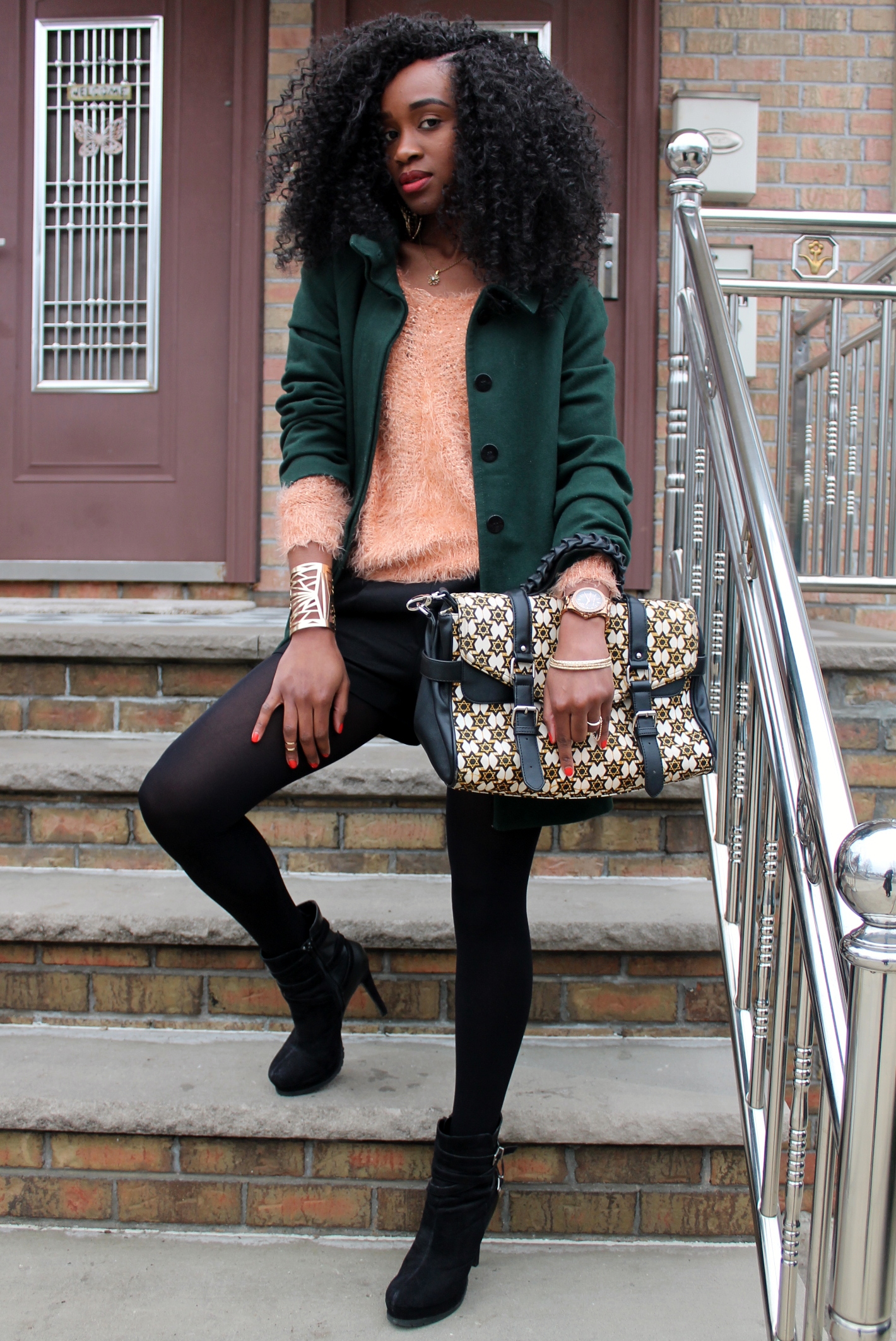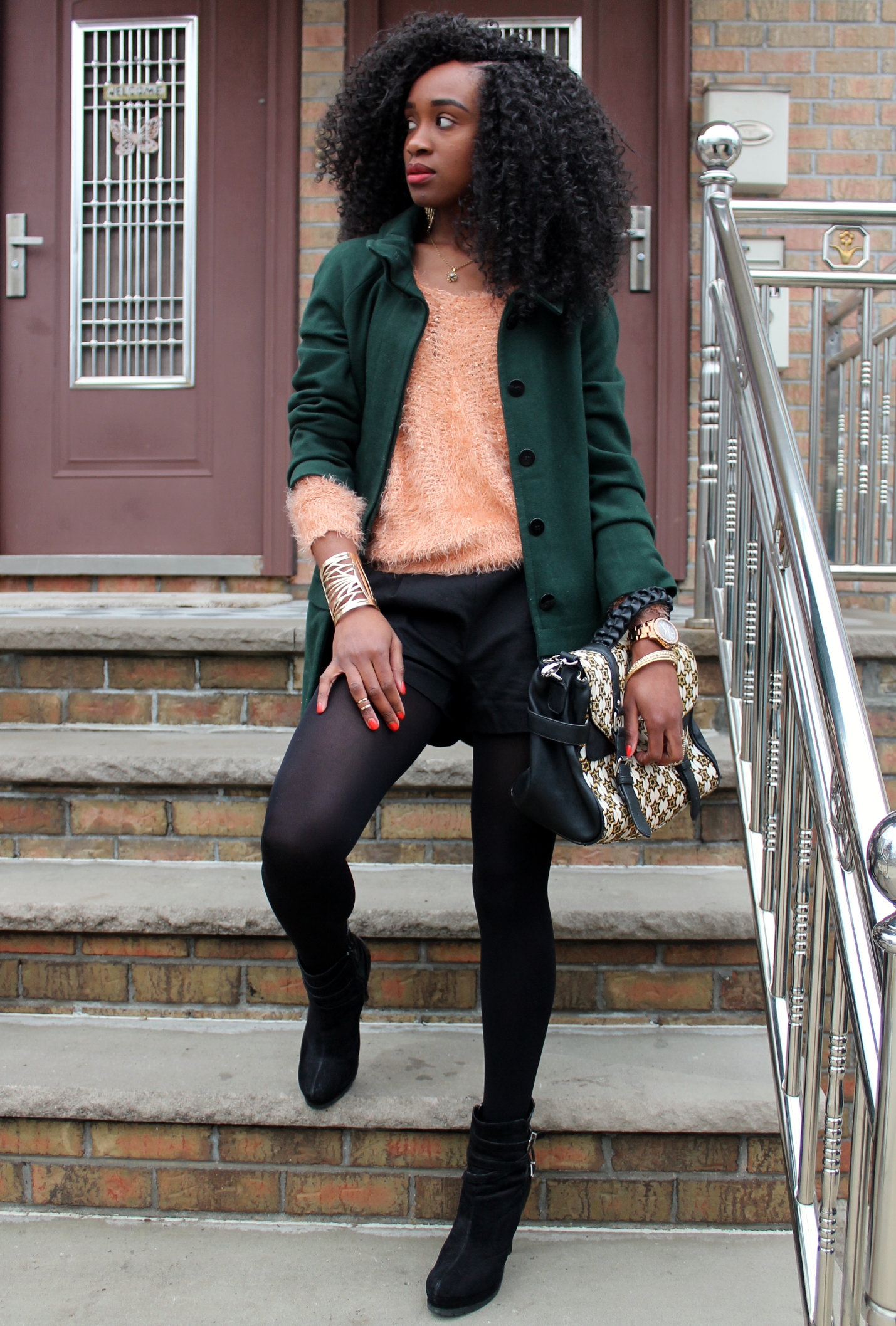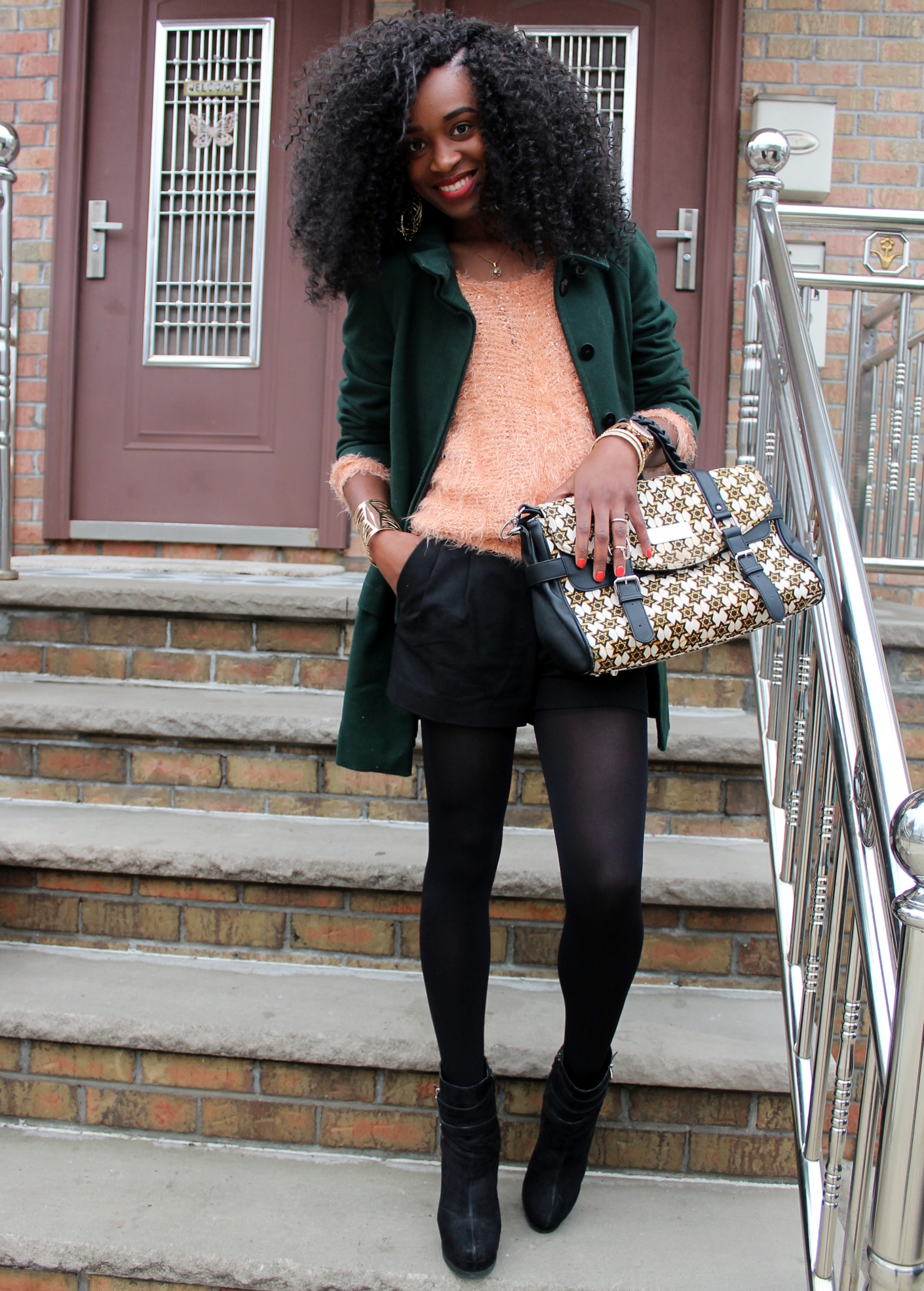 Outfit details:
JCREW shorts
FOREVER21 boots
ZARA coat – Olive coats here & here
DEBISI purse – get it here
MICHAEL KORS watch
My mother got me this Zara coat at a thrift store and though it is a size too big, I love it 🙂  From the color to the fit, it simply screams autumnal perfection. God bless mama dukes though. As interesting as thrifting sounds, I just do not have the patience to sort through thousands of items in the hopes of finding one gem. But for those of you who possess this virtue, it sure is a great way to shop away without breaking the bank. Who couldn't use some extra savings during this gift giving season? Christmas is expensive!
Have you all gotten started on your holiday shopping?
Thanks for reading,
Edwina