"New Year's Day. A fresh start. A new chapter in life waiting to be written. New questions to be asked, embraced, and loved. Answers to be discovered and then lived in this transformative year of delight and self-discovery. Today carve out a quiet interlude for yourself in which to dream, pen in hand. Only dreams give birth to change." – Sarah Ban Breathnach
It still hasn't sunk in to me that 2014 is really coming to a close. There were so many not-so-great things that turned into life changing experiences (I ended a 5-year relationship) and some terrific highs (I bought my first car!) but most of all there were many life lessons that will last a lifetime. I refer to 2014 as my year of faith. I have grown so much spiritually and though I still have a long way to go, I know I can only move forward from here. It has been one of my favorite years to date because I have grown to realize my strengths and learned that I can persevere through the obstacles that were meant to break me. To God be all the glory! 
Here's to wishing you all a very happy new year and may your 2015 be filled with many breathtaking moments, realized dreams and new goals that scare you into greatness. Cheers! 🙂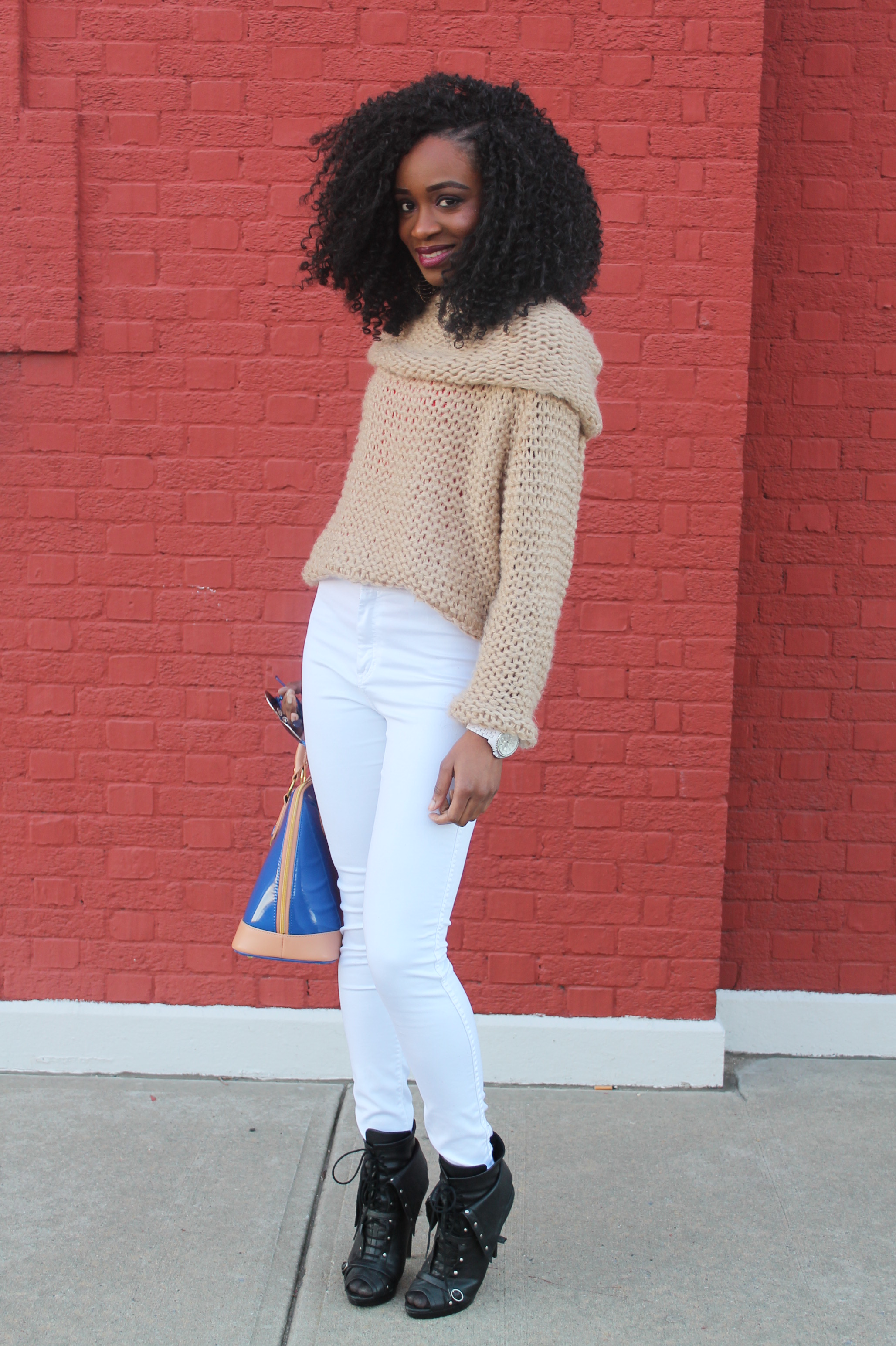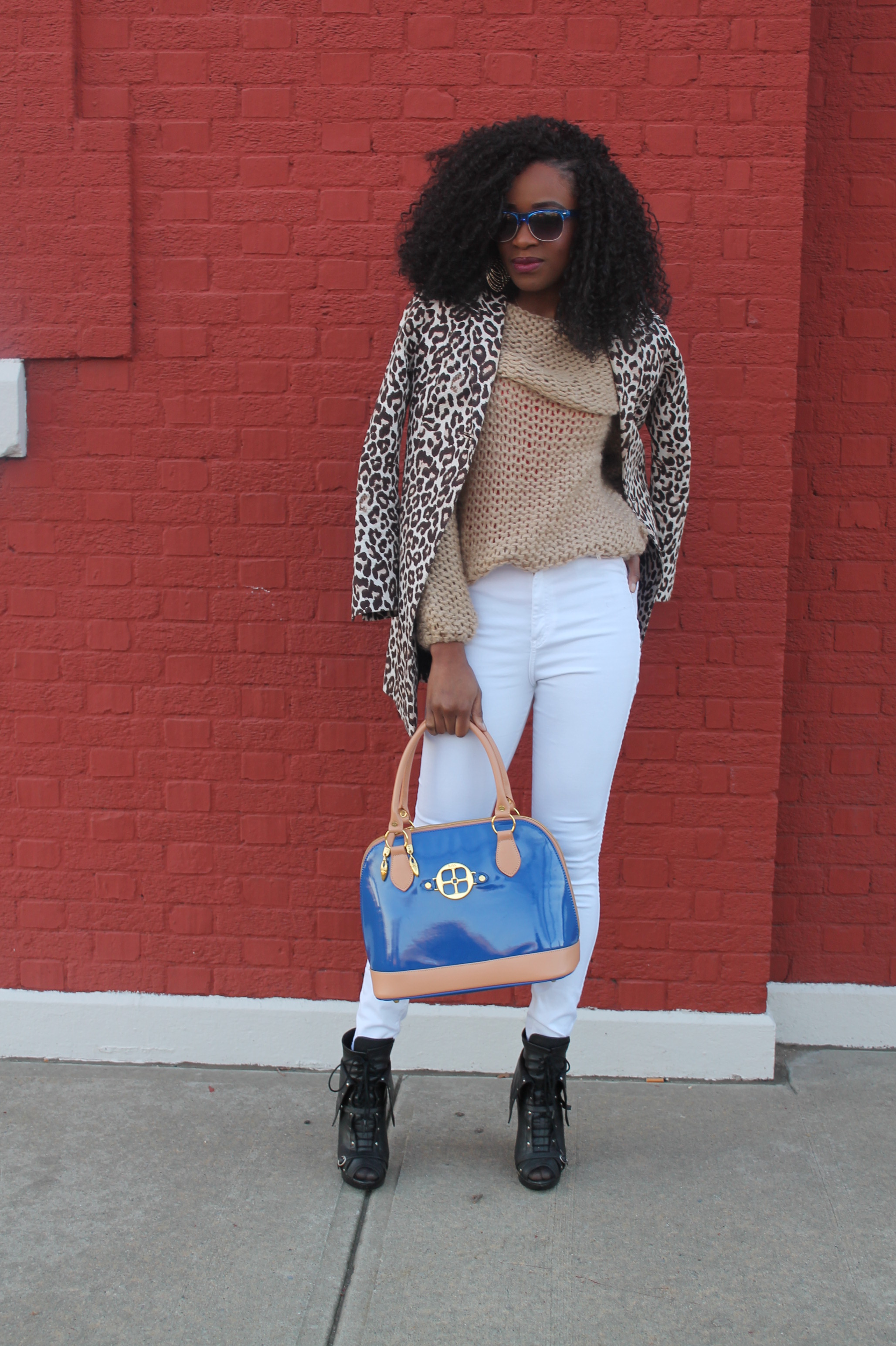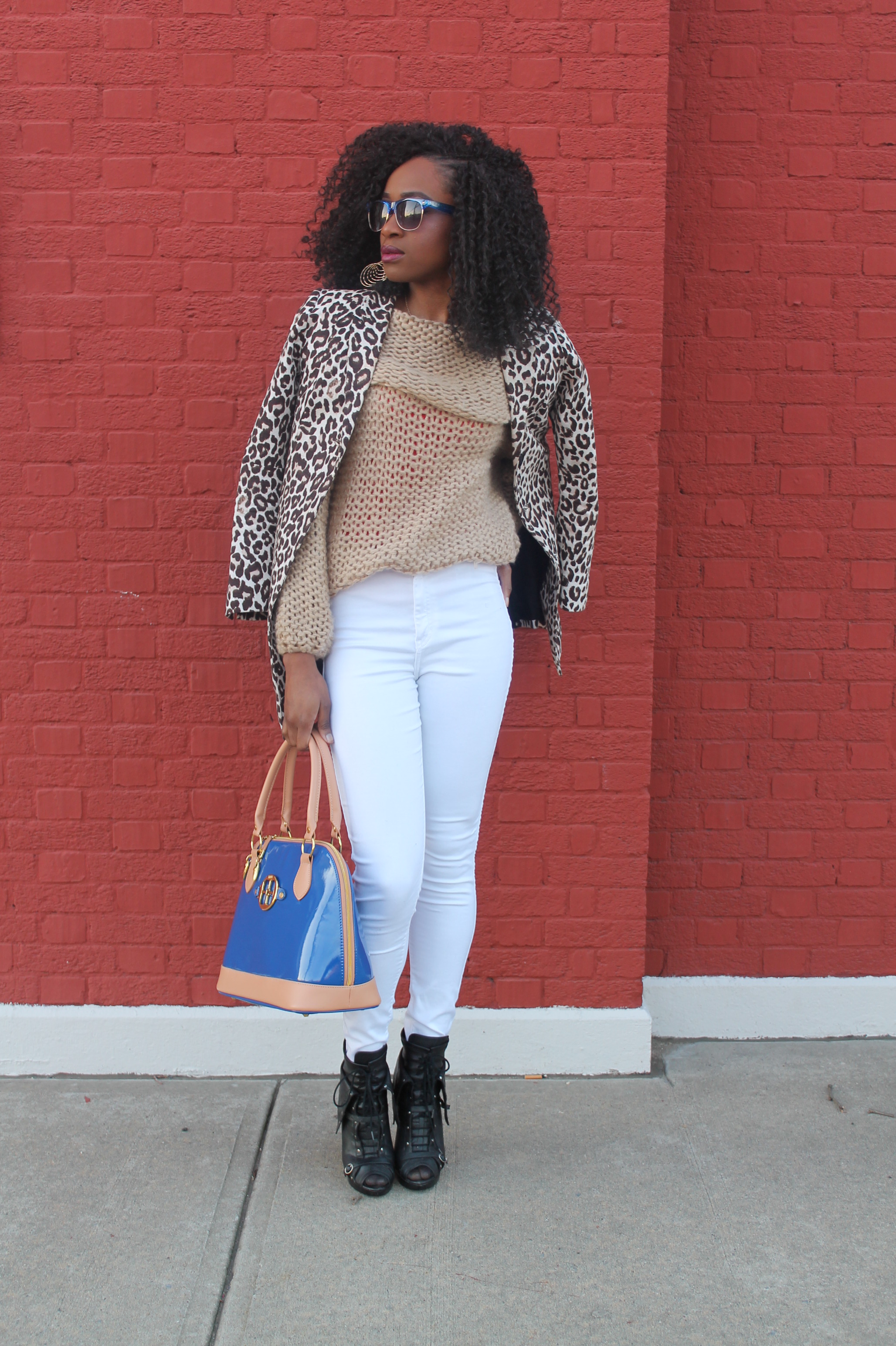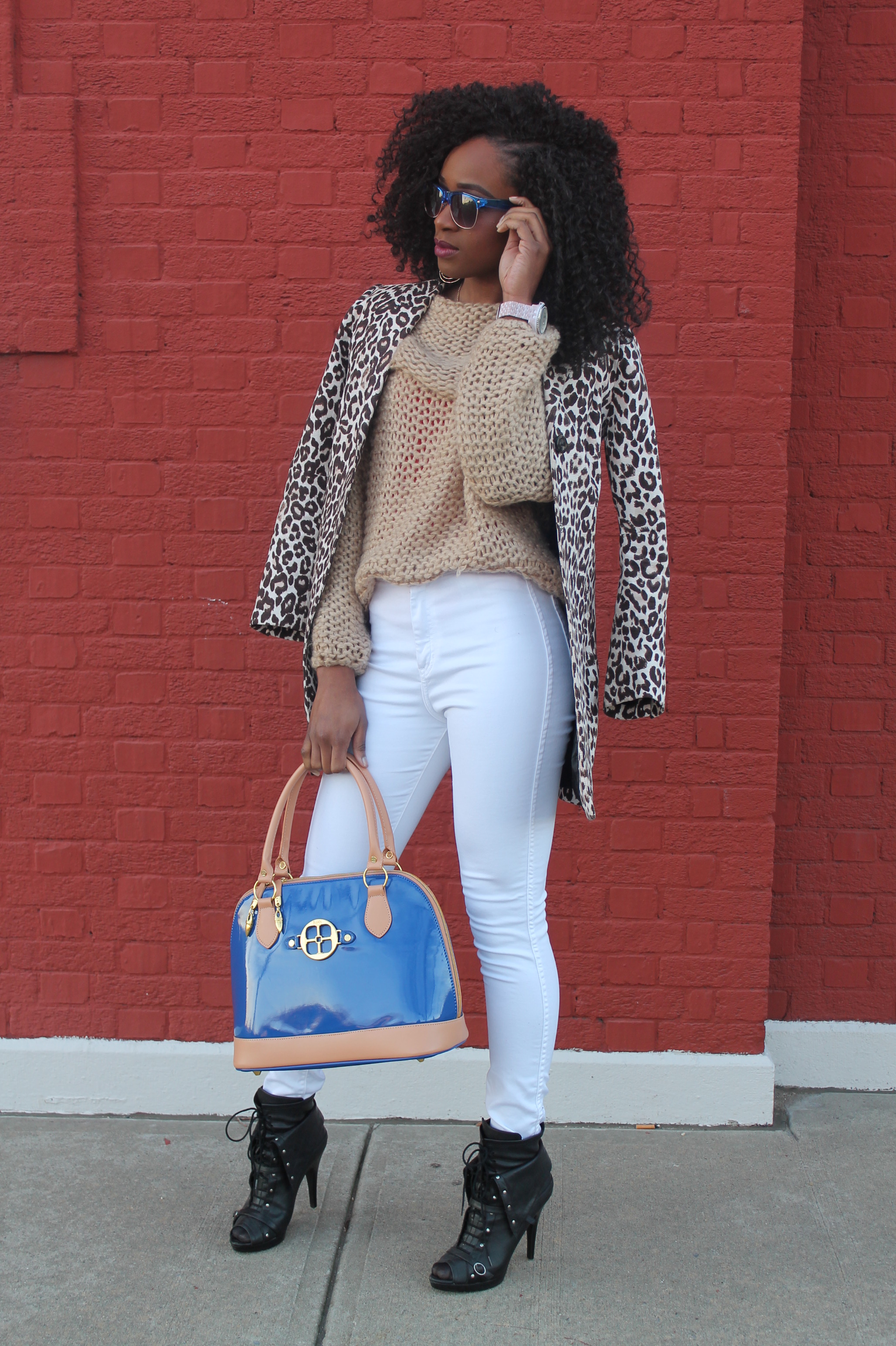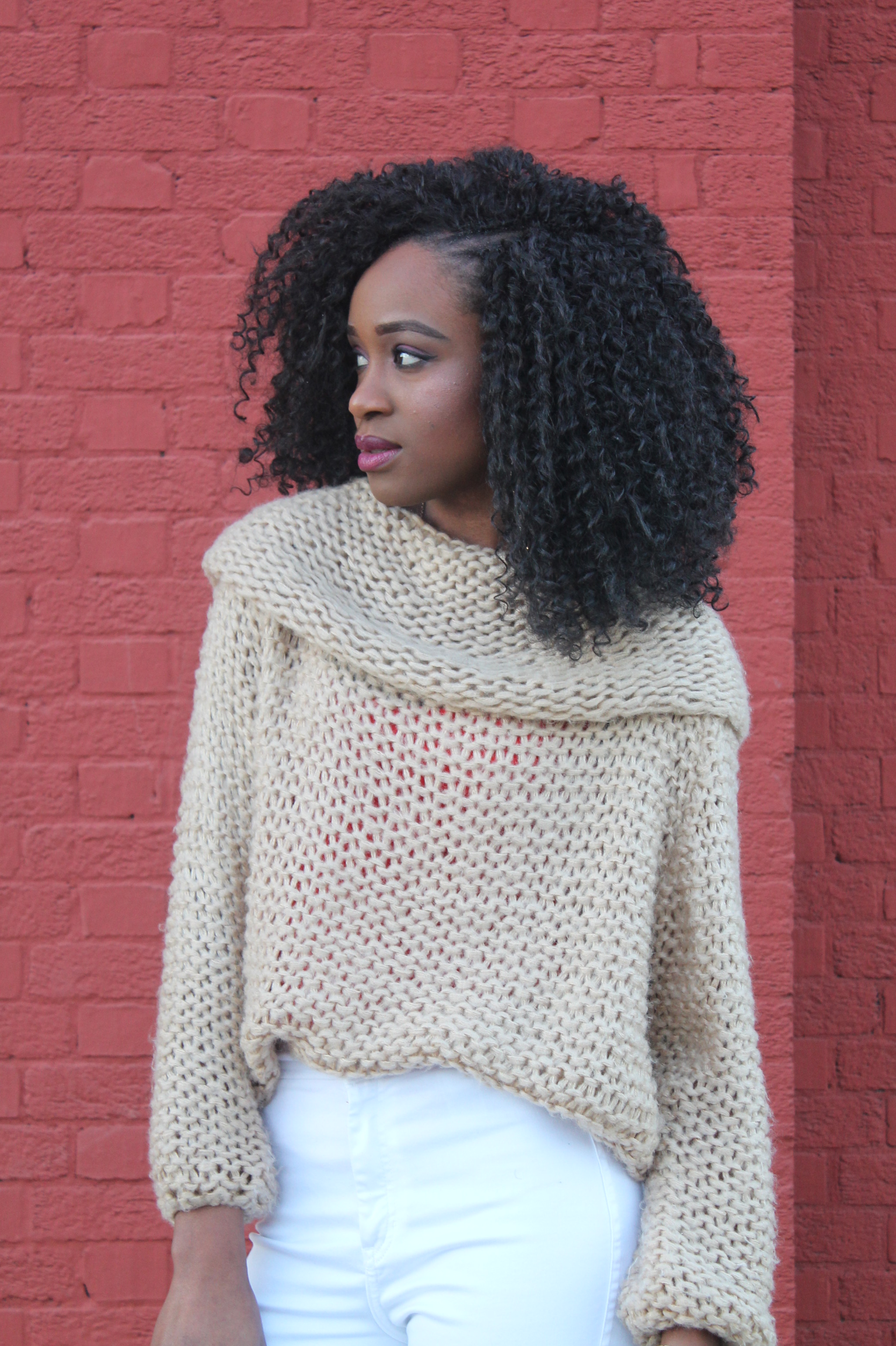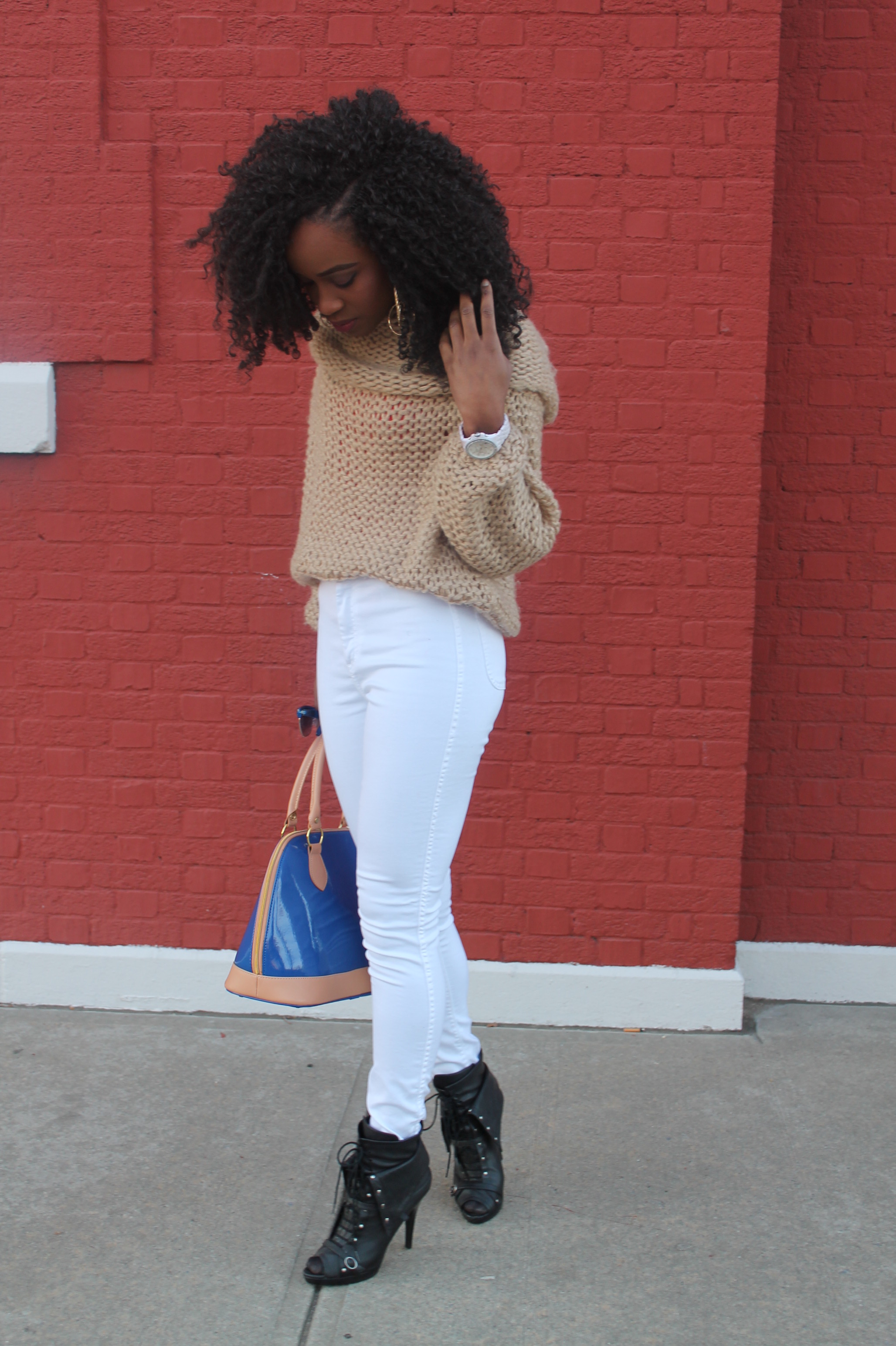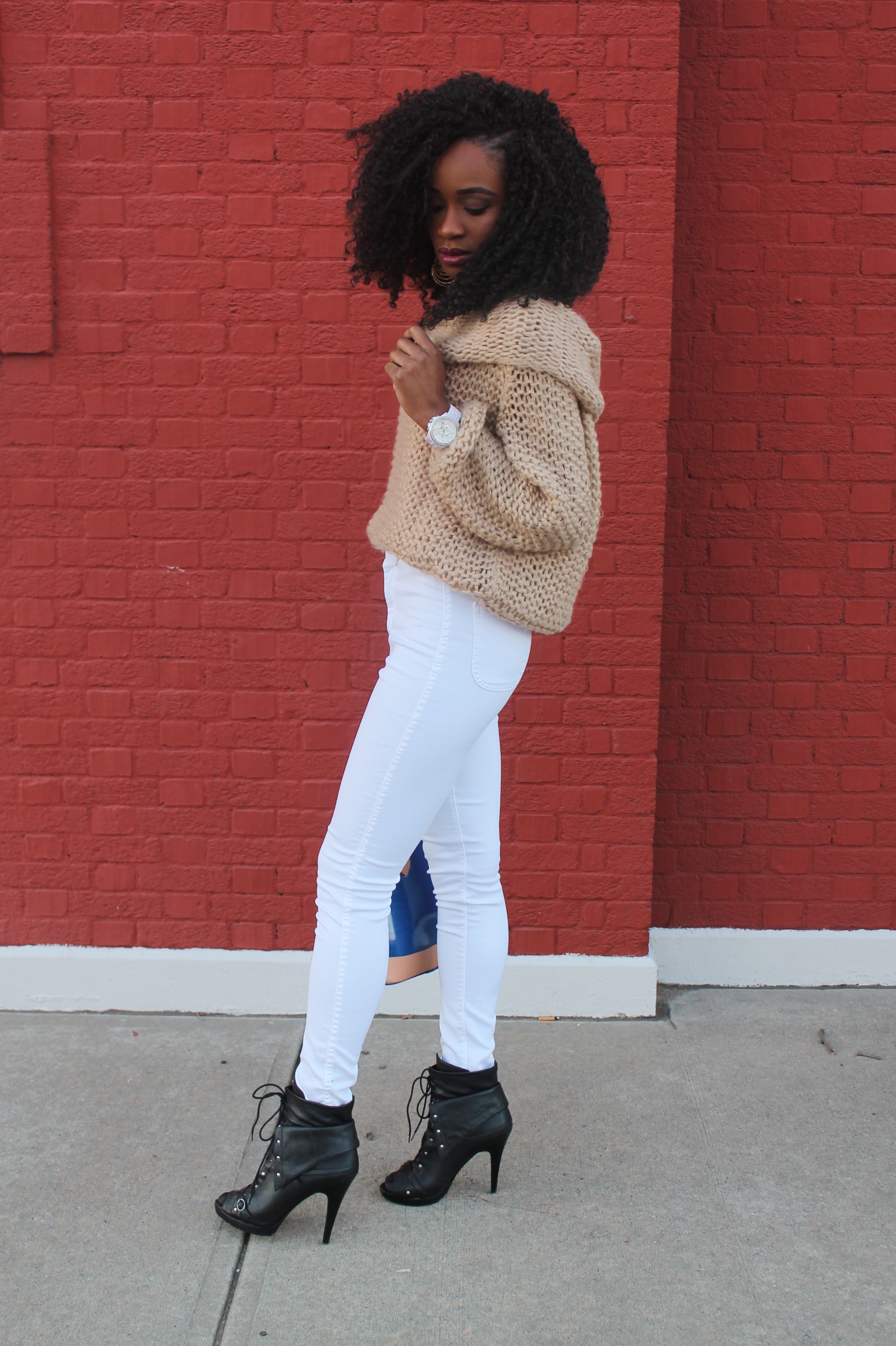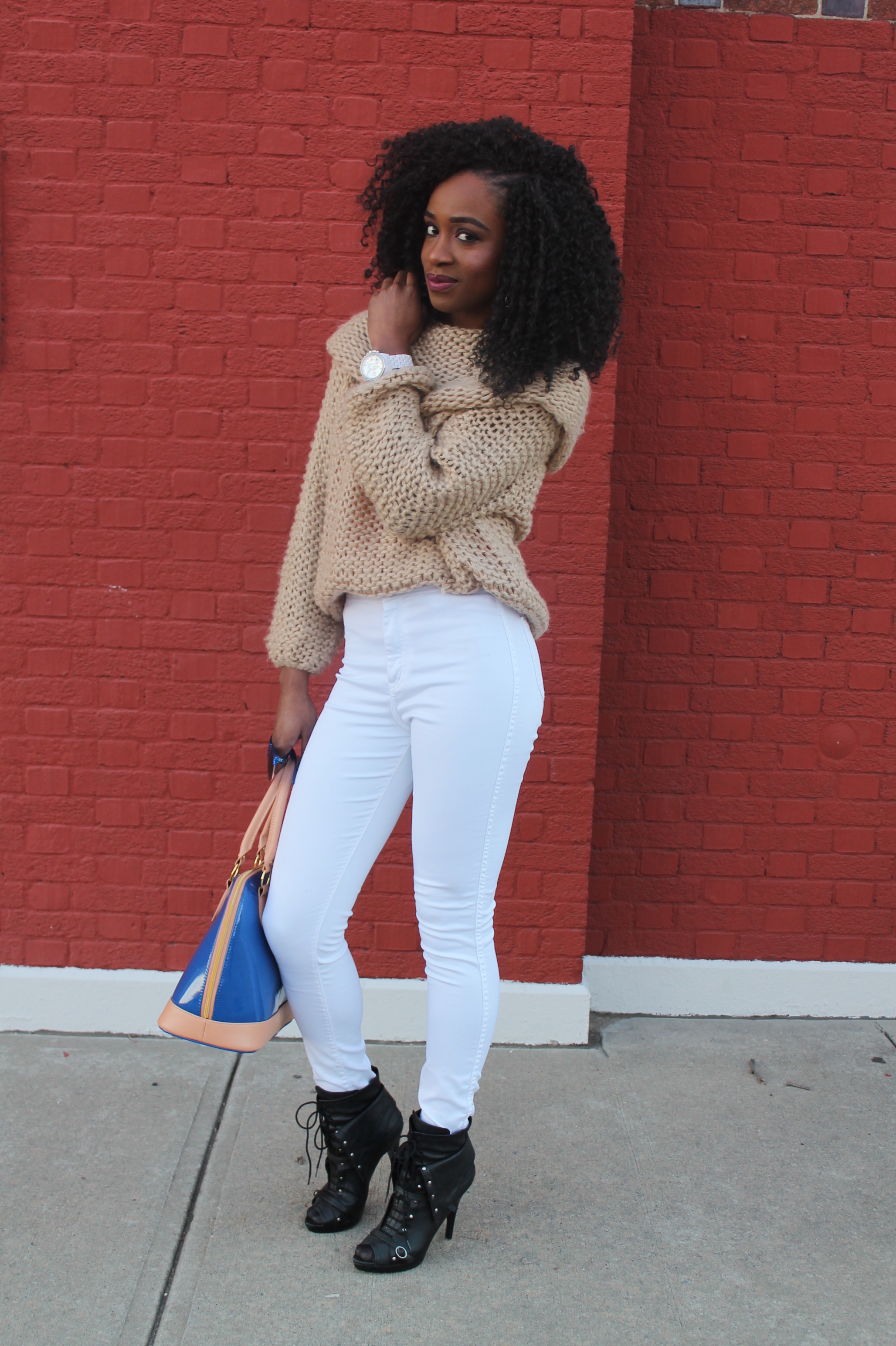 I've mentioned before how I love pairing neutrals so this look is a new favorite. These American Apparel high waisted denim aren't called 'easy jean' for no reason. They fit quite flawlessly. You may have seen this SheInside sweater in this post. It wouldn't be a versicolorful look if I didn't include a pop of color: Introducing my Iman Platinum Luxury Satchel. Not only is blue my favorite color but the size of the bag, the gold accents, and the spacious interior all won me over as soon as I opened the box. I suppose I have been a good girl this year because Santa was good to me. Big thanks to Iman & her team for such a lovely present. It is highly recommended because it's not everyday you find a luxury satchel under $100. Shop away! 🙂 
Outfit details: 
Denim: AMERICAN APPAREL
Sweater: SHEINSIDE (old)
Jacket: H&M (old)
Bag: IMAN (c/o)
Sunglasses: ALDO
Watch: MICHAEL KORS
Booties: BCBGeneration (old)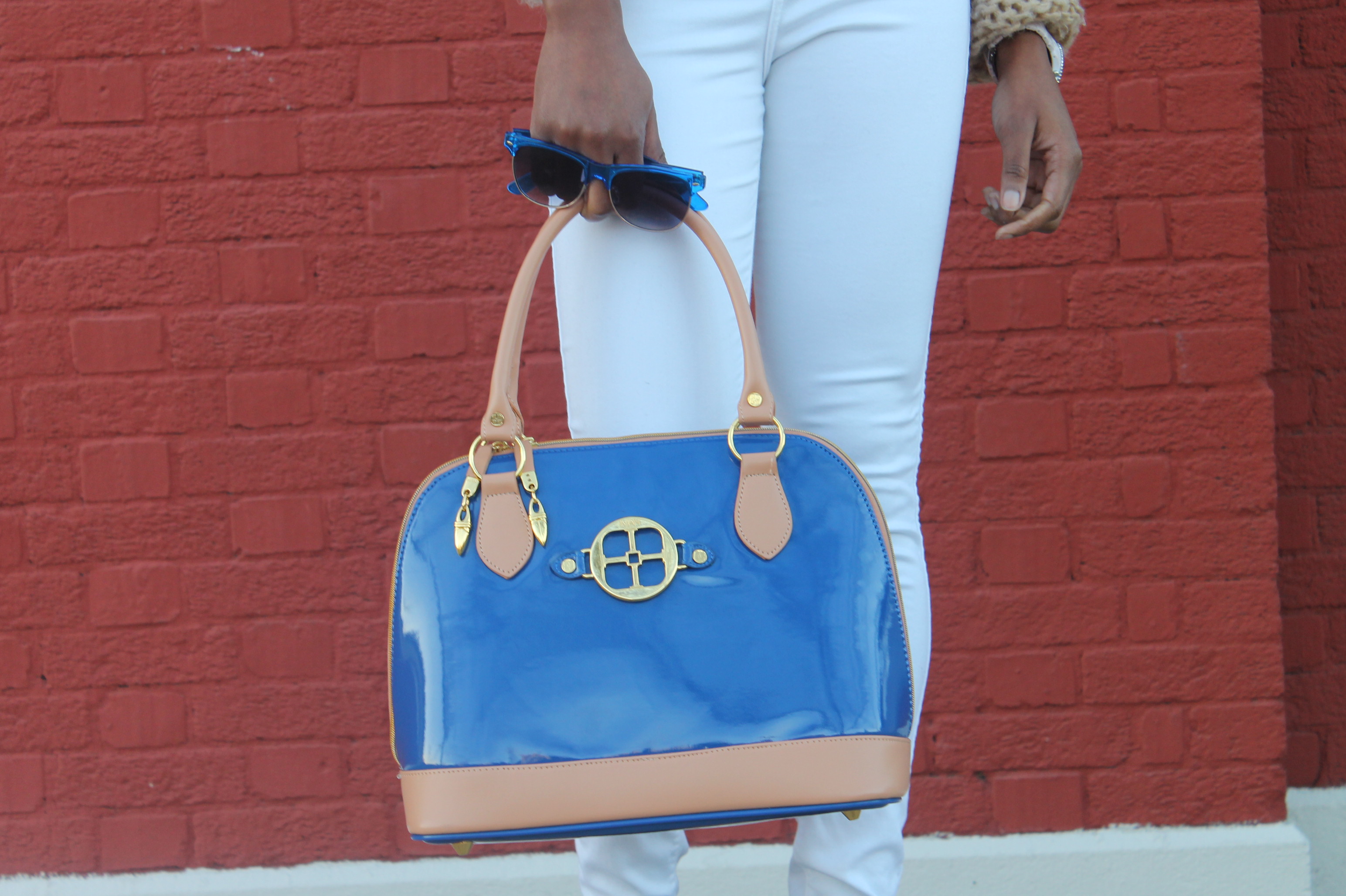 I appreciate you all for stopping by.
Best,
Edwina