1) Here's a side of me you've never seen before: my natural mane, free of chemicals or extensions for the first time in a decade.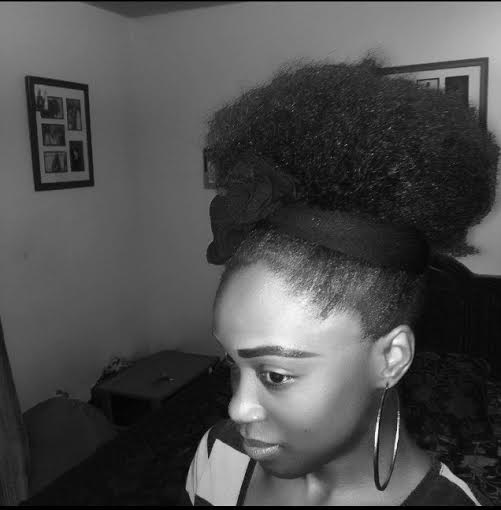 A little less than five months ago, I looked at the damaged ends in the mirror and picked up my scissors without a second thought. For someone who's so in love with long hair and would avoid the smallest of trims in order to retain length, this spur of the moment decision to chop away about 5 inches of hair even took me by surprise. My friends and family were stunned. Now, I'm really learning to love my hair – thickness, coils and all and it is absolutely refreshing to know that I don't have to be a slave to weaves and braids although I love the ability to change hairstyles whenever I please. I've always admired the many women who have gone natural but swore that it could never be me because "ain't nobody got time for that"… But seriously, I'm loving it. I can't wait for it to grow even more so that I can rock my fro with flared jeans and bring the 70's back in style 🙂
2) Over the weekend, I got invited to a wheelchair basketball game & decided to attend not only to show support to the friend who invited me but also because I was just curious to watch these gentlemen do their thing on the court. I was simply blown away by their determination, aggressiveness, and their love for the game. One gentlemen in particular  made me want to get up and go do whatever it is that I've been putting off out of lack of determination – hence this blog post after a 2-month hiatus. His body ended at his waist – much like Pastor Nick Vujicic – but there he was, unapologetically and skillfully wheeling himself around, dribbling and shooting. I was humbled to assist these two teams of winners, not bound by the shackles of their physical disabilities and living life to the fullest and not simply existing. I simply enjoyed every second of the game but I wish there were more family and friends there to cheer them on. This was more than a basketball game. It was a vivid reminder that our biggest handicap are simply the things that we don't attempt to do out of fear of failure.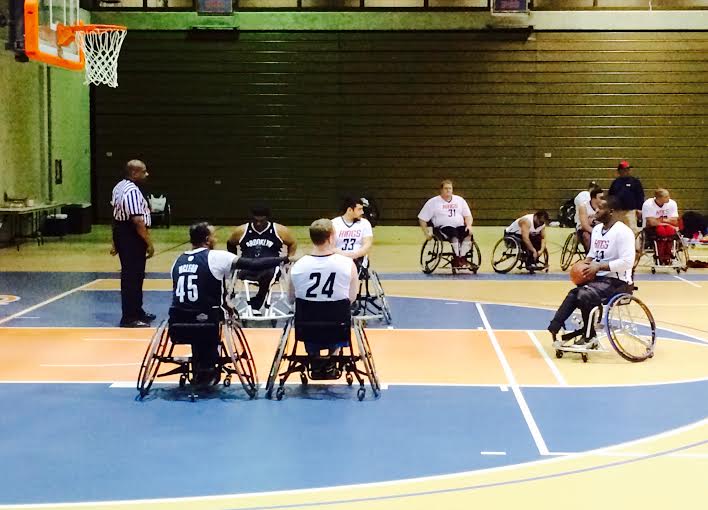 3) Now this third story is just hilarious albeit quite sad and may even be grounds for jail time for the culprit. This picture was taken on a NY highway as this $80,000+ Range Rover was being transported on a flat bed after being vandalized by what I'm assuming is none other than a woman scorned. As soon as I saw this, I just knew in my heart that a woman had to have done this. I totally and completely understand the anger, betrayal and hurt she must've felt that drove her to do this but ladies, ladies, ladies! Do not go to jail because a man has made you come out of character. Pray, cry, vent to your girls and your mama if you'd like, go on a getaway, try yoga, kick box your anger away, do a temporary "man fast" if you will, or start dating women if you must (I kid) but by all means don't – I repeat do not burst windows, slash tires, start fires, bleach clothes and end up in prison for vandalism while this man moves in with a new woman and proceeds to live life as if you never existed. That's a perfect example of making permanent decisions based on temporary feelings. Look at it this way: you dodged a bullet so just give it time. You'll get over it. Just like you got over your previous lover. 
Did she throw a rock at his front window though? I simply cannot deal. Lol! I almost want to give a high-five to this girl but the Christian girl in me can't condone this foolishness.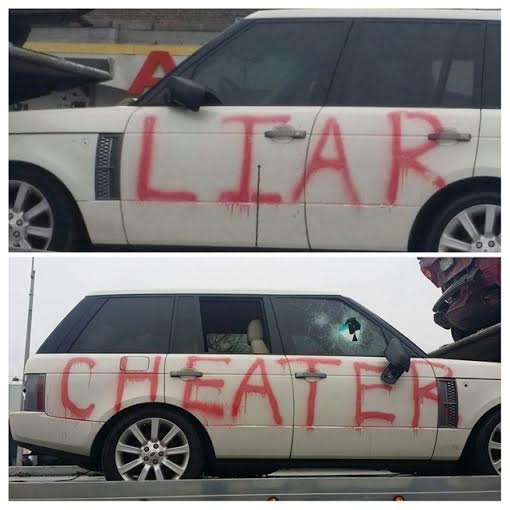 4) To add to #3, after ending a 5-year relationship last year, I prayed that I wouldn't become a bitter, angry, man-bashing woman and so far, so good. I'm totally a hopeless romantic at heart and as I'm getting older, I realized that I've become more sensitive if anything. Nowadays, I'm in tears all the time, watching clips of 'The Real' on Youtube – my new favorite daytime TV show although I never get to watch the full episodes. Any of you watch it & love it as much as I do? I digress…
One Instagram page that I have fallen in love with is that of R.M. Drake (@rmdrk). The man has a way with words and I just cannot stop saving screenshots of his posts. Oh how I love love – true love that is:)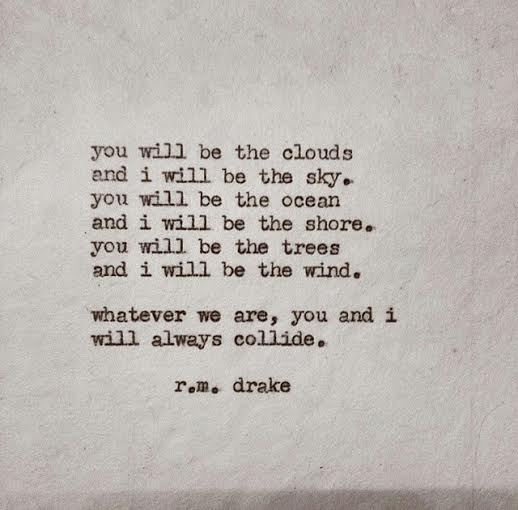 5) I needed this message. I'm always looking elsewhere for inspiration but besides God, no one or nothing should be a greater motivation for you than yourself.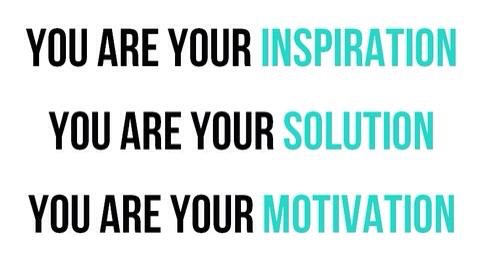 6) Because this is a fashion blog after all, I couldn't end this post without some sartorial goodness. I spotted this blazer dress on Pinterest and immediately saved the photo and have been staring at it for a month. I would totally love to wear something like this for an upcoming national holiday, i.e. my birthday 🙂 So simple, so chic, so classy and totally me. If any of you know a NY based seamstress who works quickly, please let me know because I sure would love to get this custom made.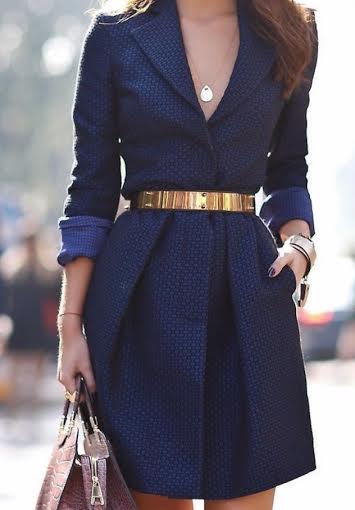 I really enjoyed putting this post together because it was an impromptu freestyle kind of post. Unplanned and raw. Just a glimpse into parts of my world. Let me know if you guys would like more of them & feel free to chime in below in response to any of the above.
Kisses darlings!
Edwina