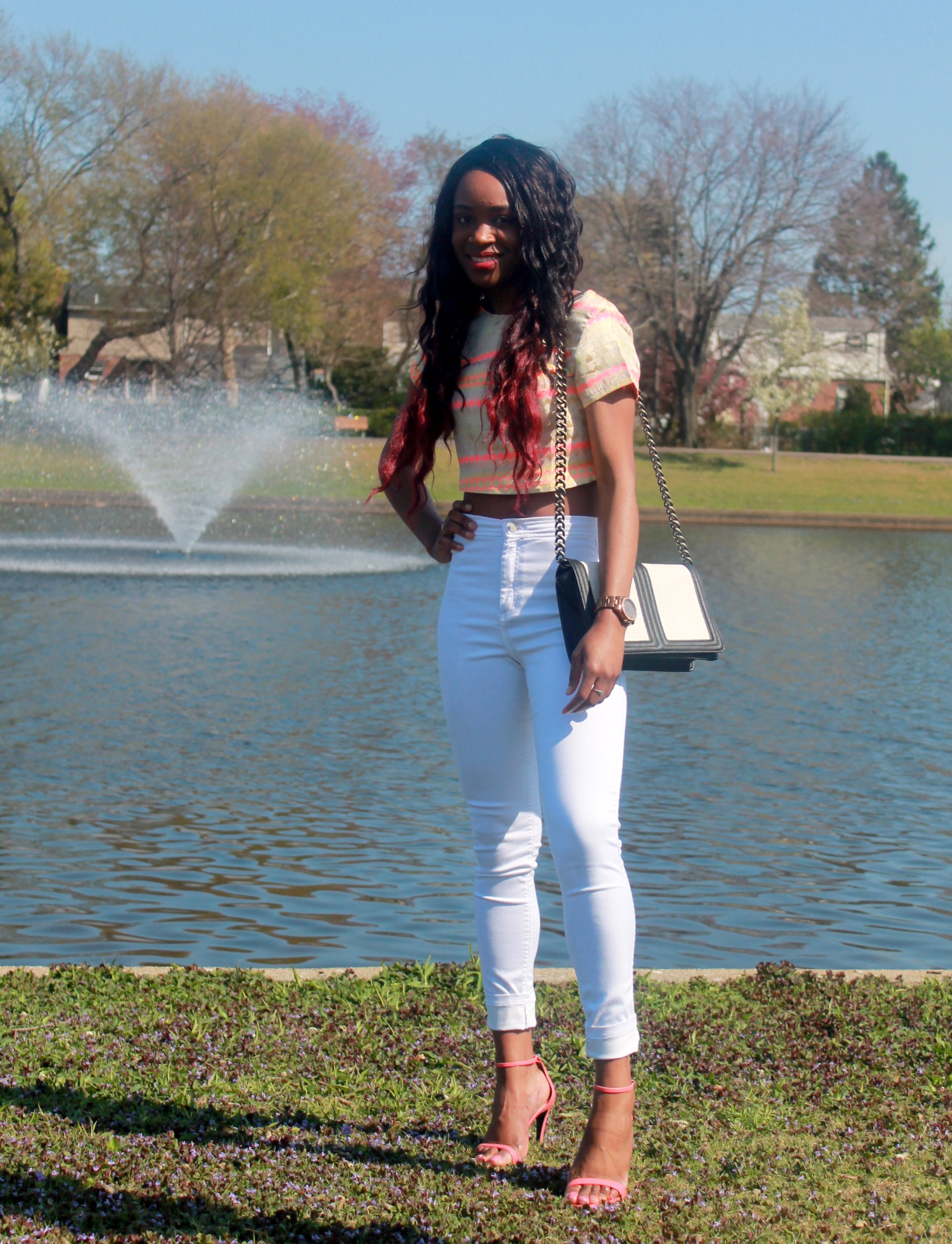 OUTFIT DETAILS: MISSGUIDED crop top // AMERICAN APPAREL high waisted trousers // ZARA sandals // H&M cross body bag 
When you've had a terrible winter and you finally see some sunshine, you just can't help but to bear some skin. I purchased this gorgeous crop top some time last year but it was too cold to go anywhere with it. Needless to say, I grabbed it with a quickness once it was warm enough.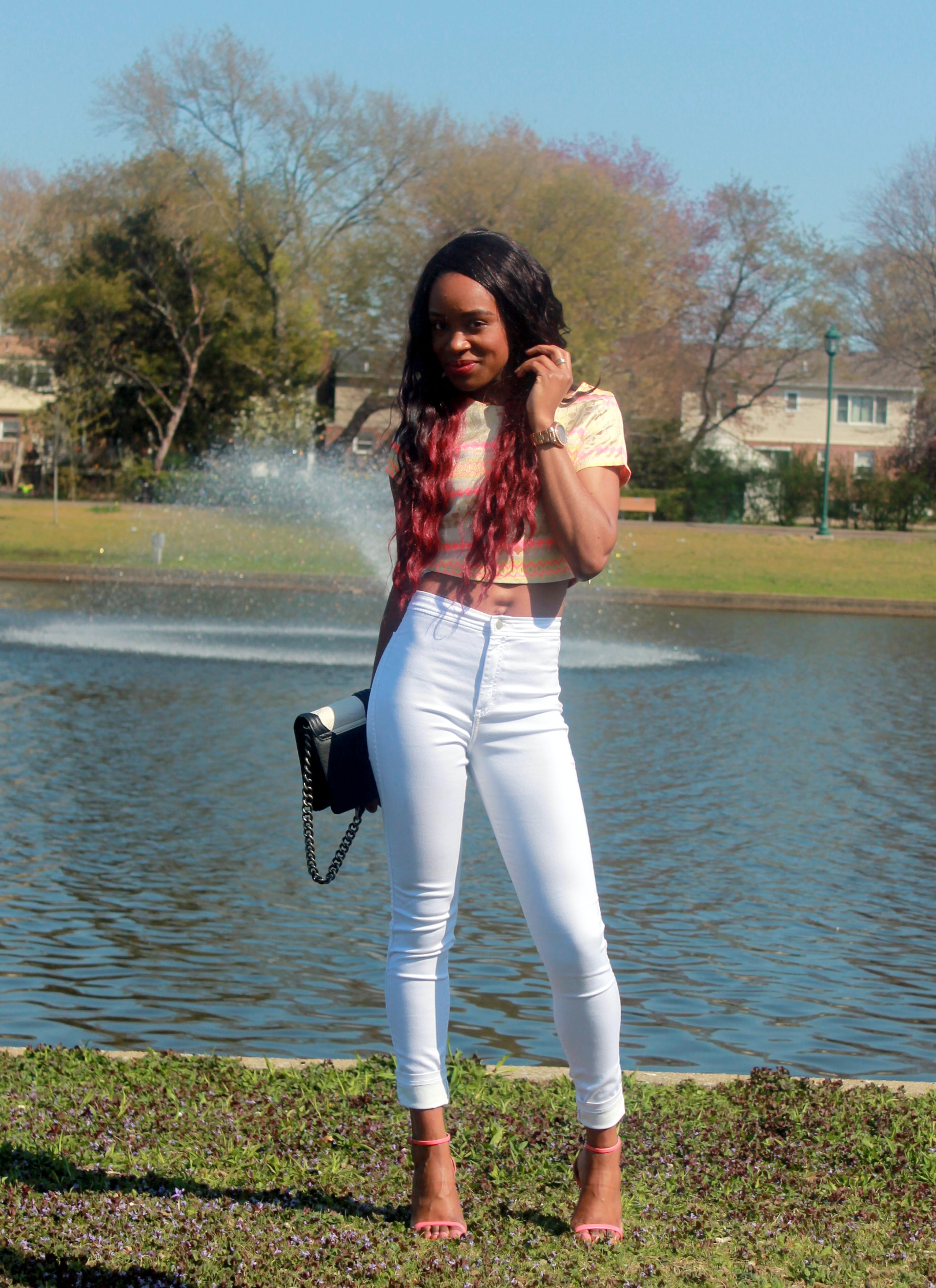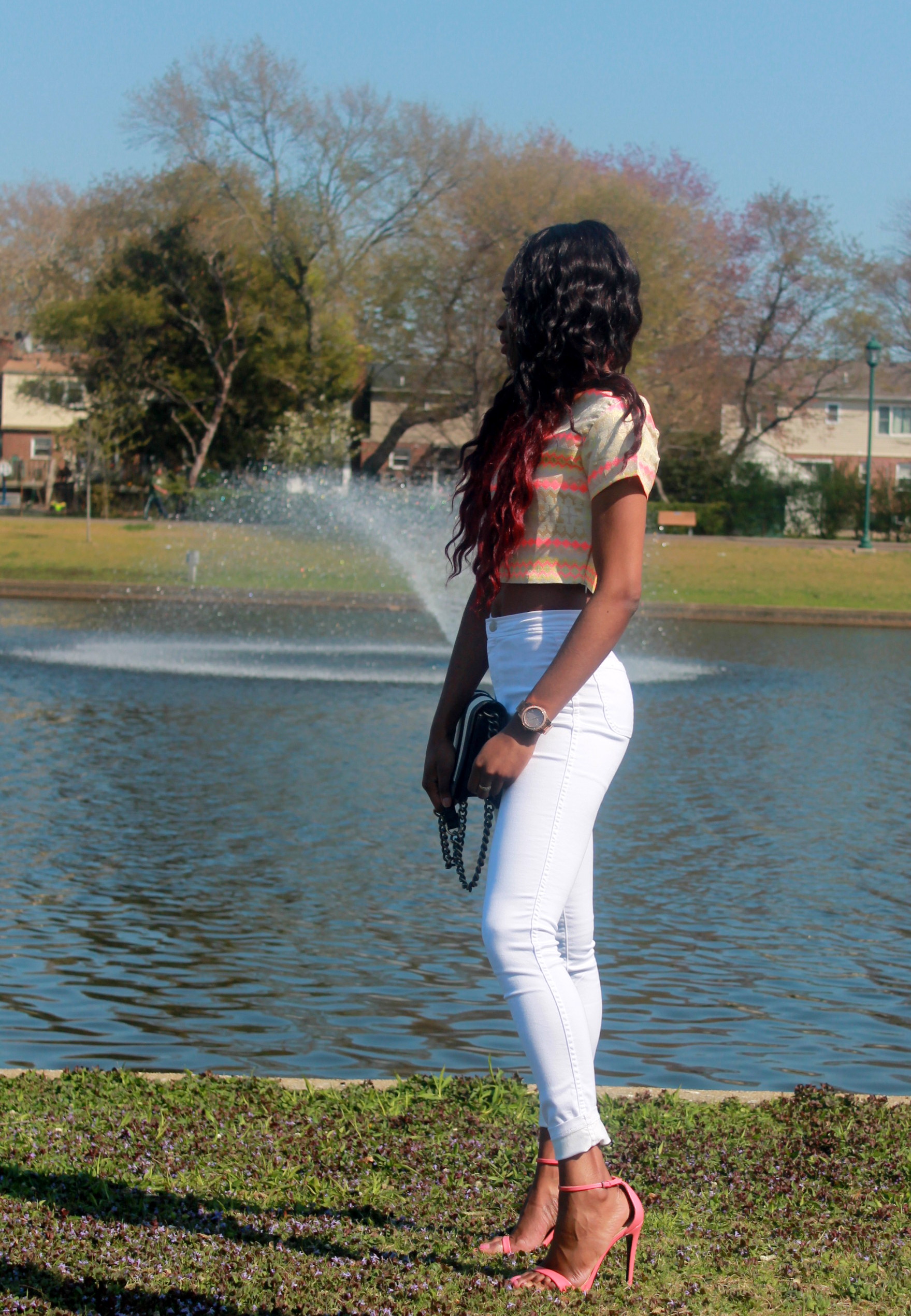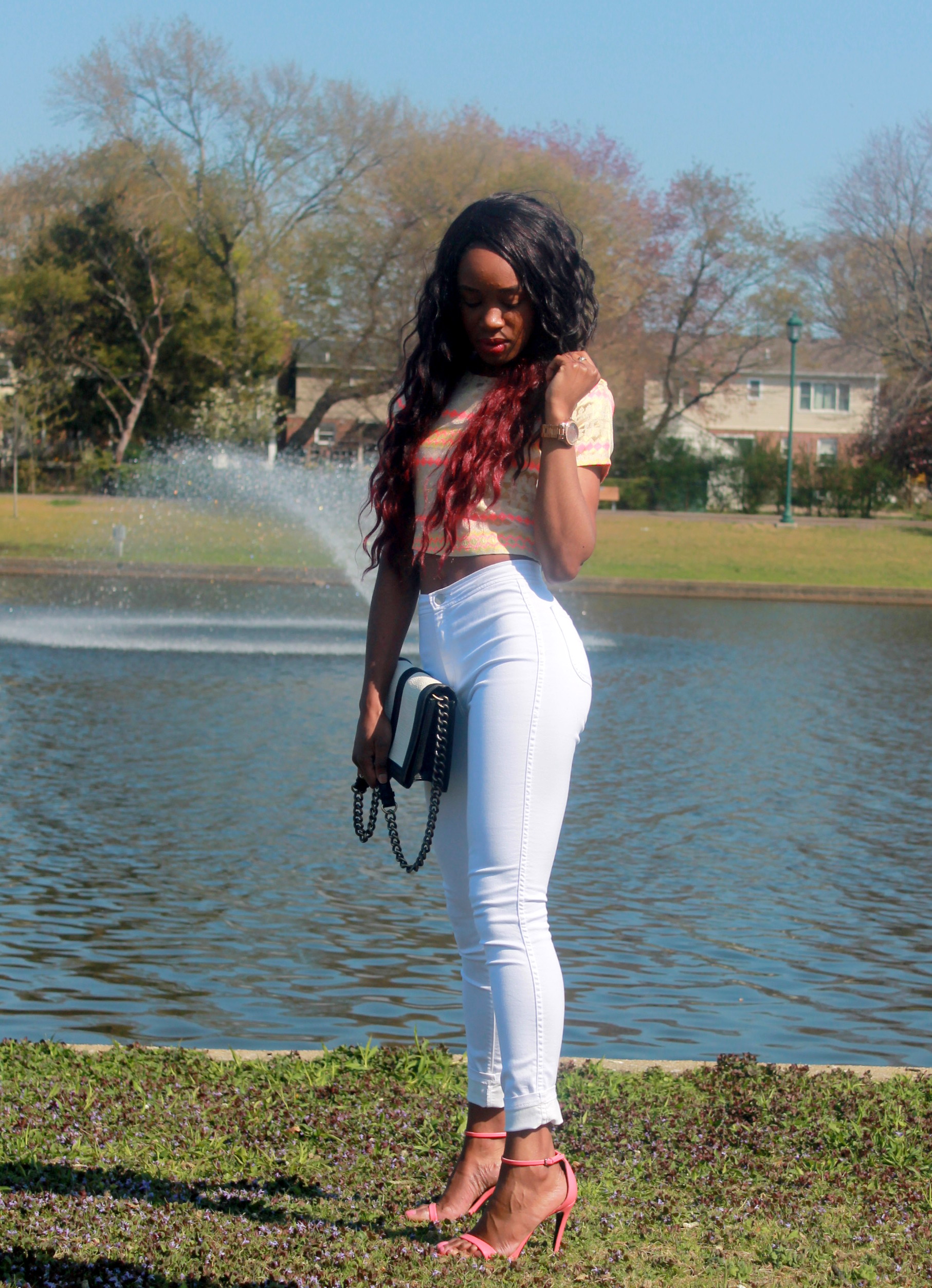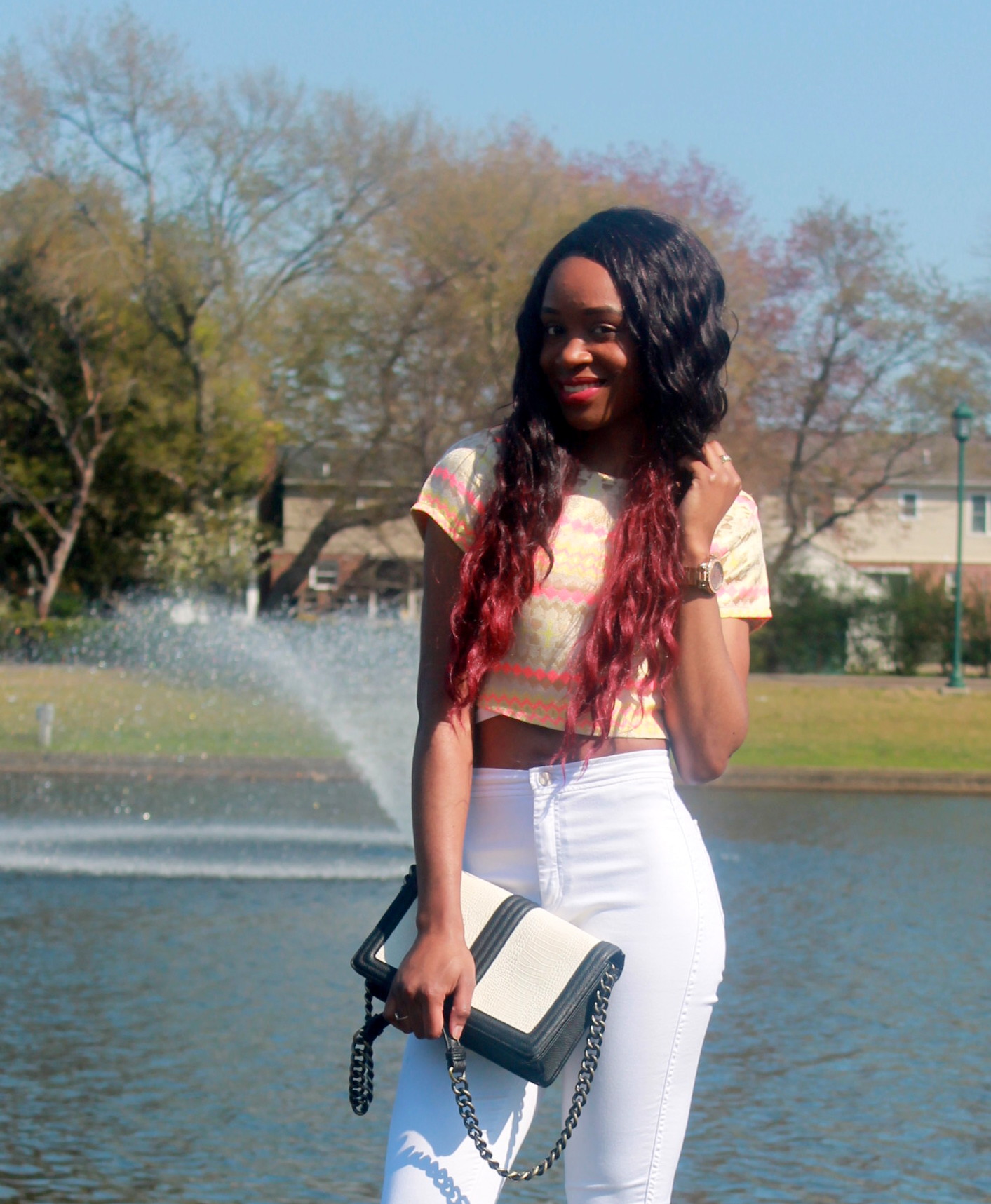 Are you guys as excited as I am about the H&M x Balmain collaboration? I think I've mentioned it here before that Balmain is one of my absolute favorite fashion houses and I'm sure you guys can tell that a majority of my wardrobe comes from H&M. For them to collab is absolutely amazing news and I simply cannot wait for November 5th. Mark your calendars. It's going to be EPIC!!! 
Speaking of epic, isn't that back drop just amazeballs?! Shooting at this park was a dream;-) 
PS: I'm still accepting belated birthday wishes! 😉 I had such an amazing time. I'll tell you guys all about it later. Back to work I go!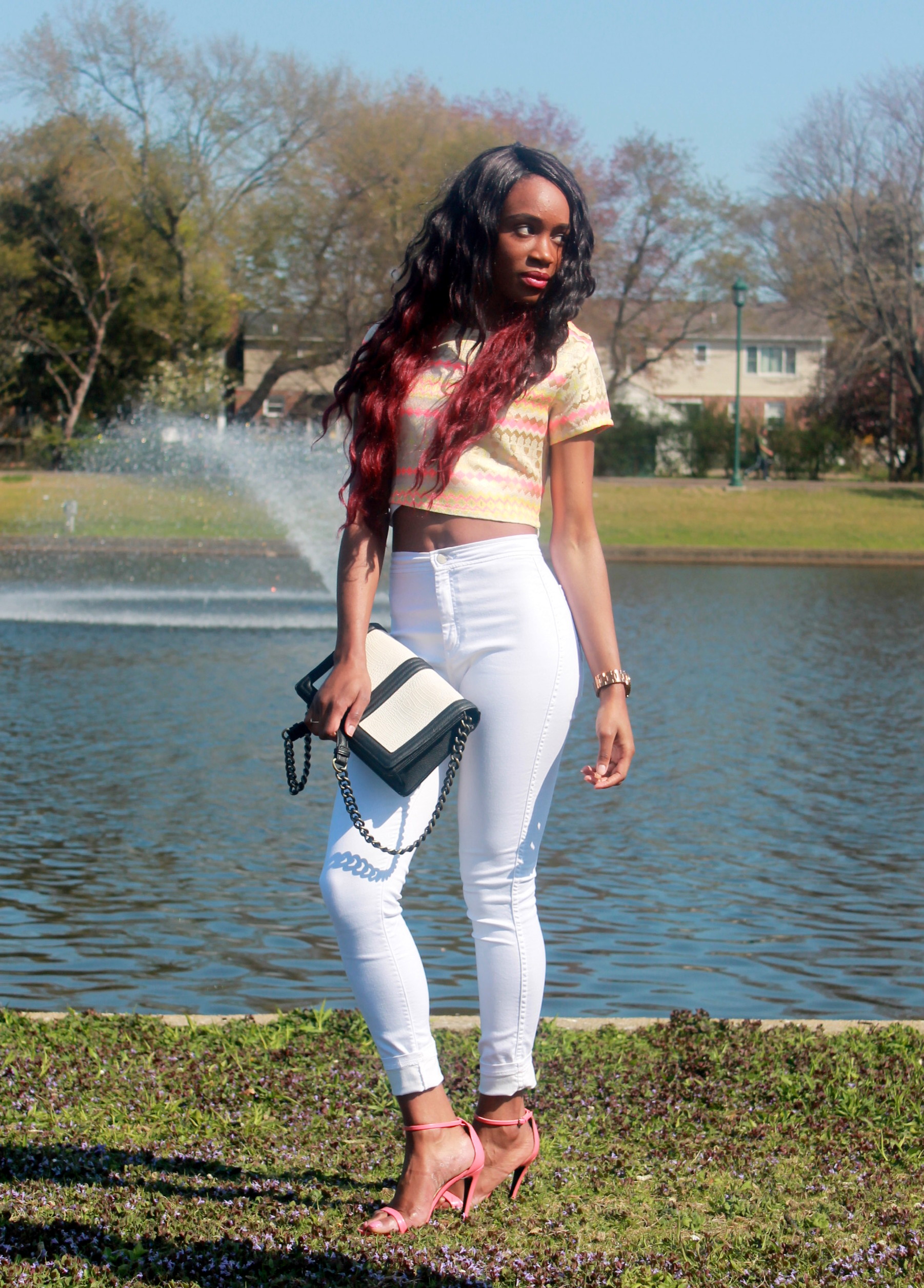 Hope you guys enjoyed this look. 
Be well, 
Edwina