"The only way to deal with an unfree world is to become so absolutely free that your very existence is an act of rebellion." – Albert Camus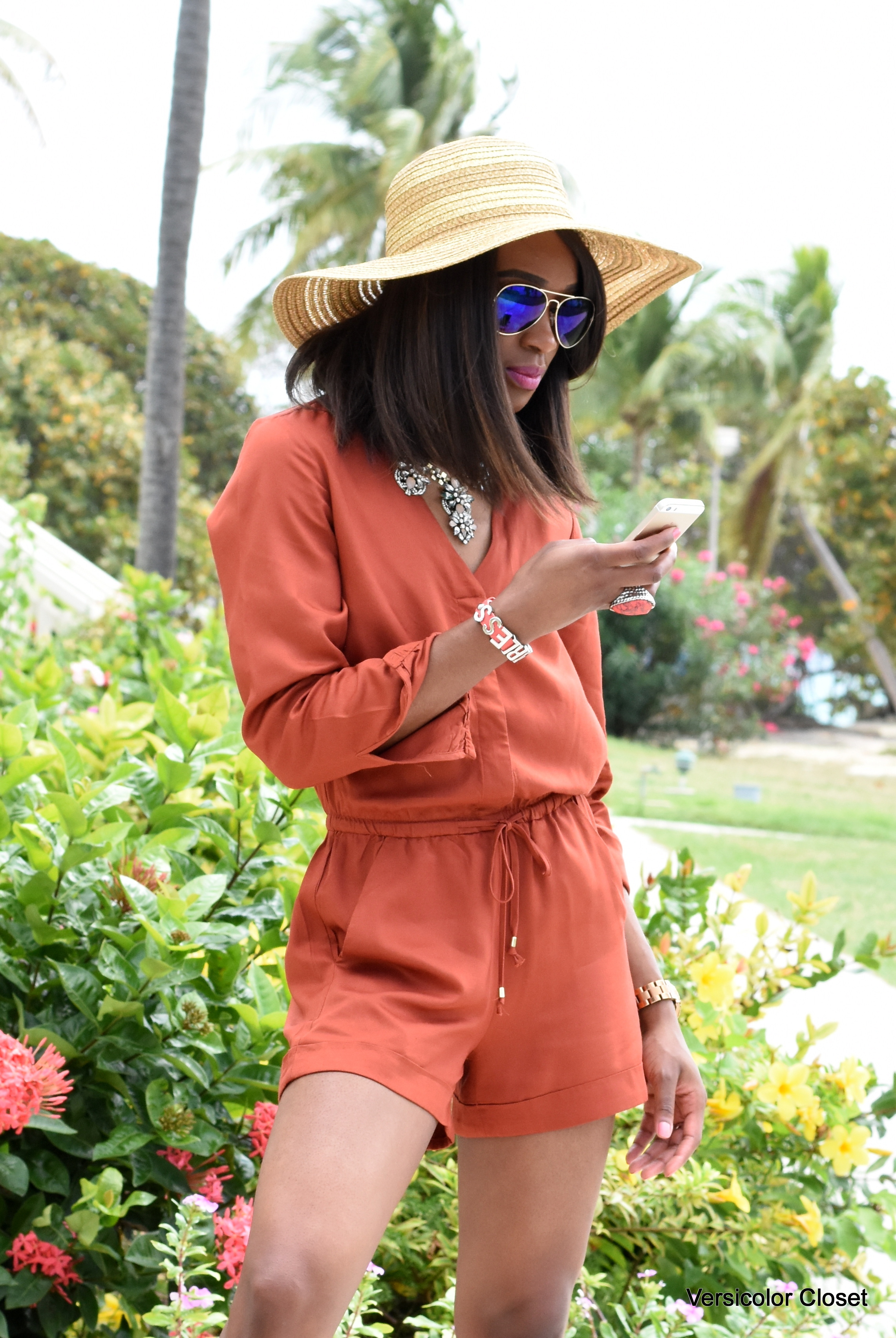 On day 2 of our Virgin Islands trip, after shooting our outfit of the day outside our condo, the girls and I kicked off our heels and switched to more comfortable footwear, swapped this gorgeous yellow purse for a bigger MK carry all that served me well as a beach bag and we headed out with no specific destination in mind. There is something amazing about not having a set place to go and just figuring it out as you go. It just makes you feel so free – no restriction, just open to any and everything. I truly hope to be able to do that more often – even at home.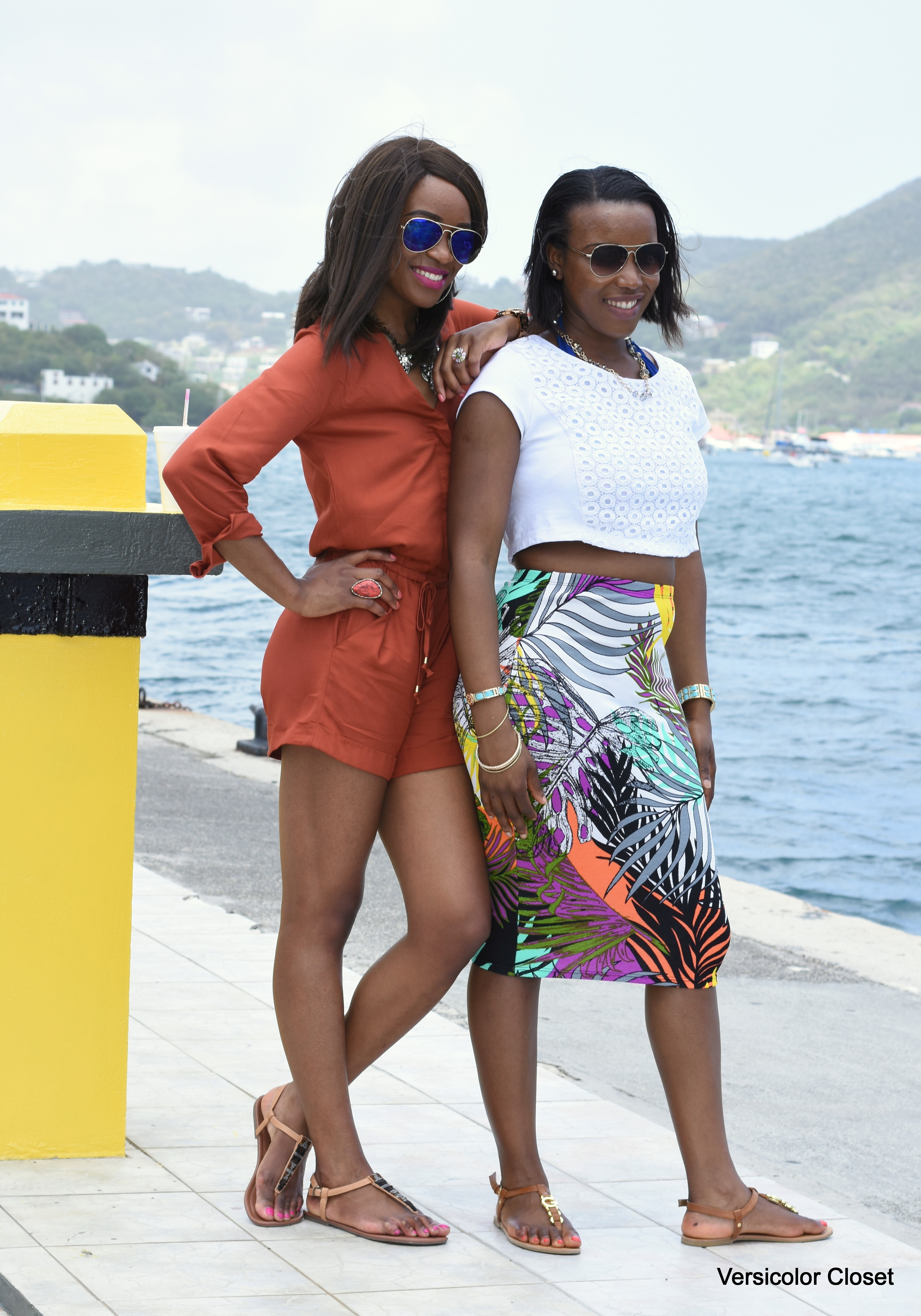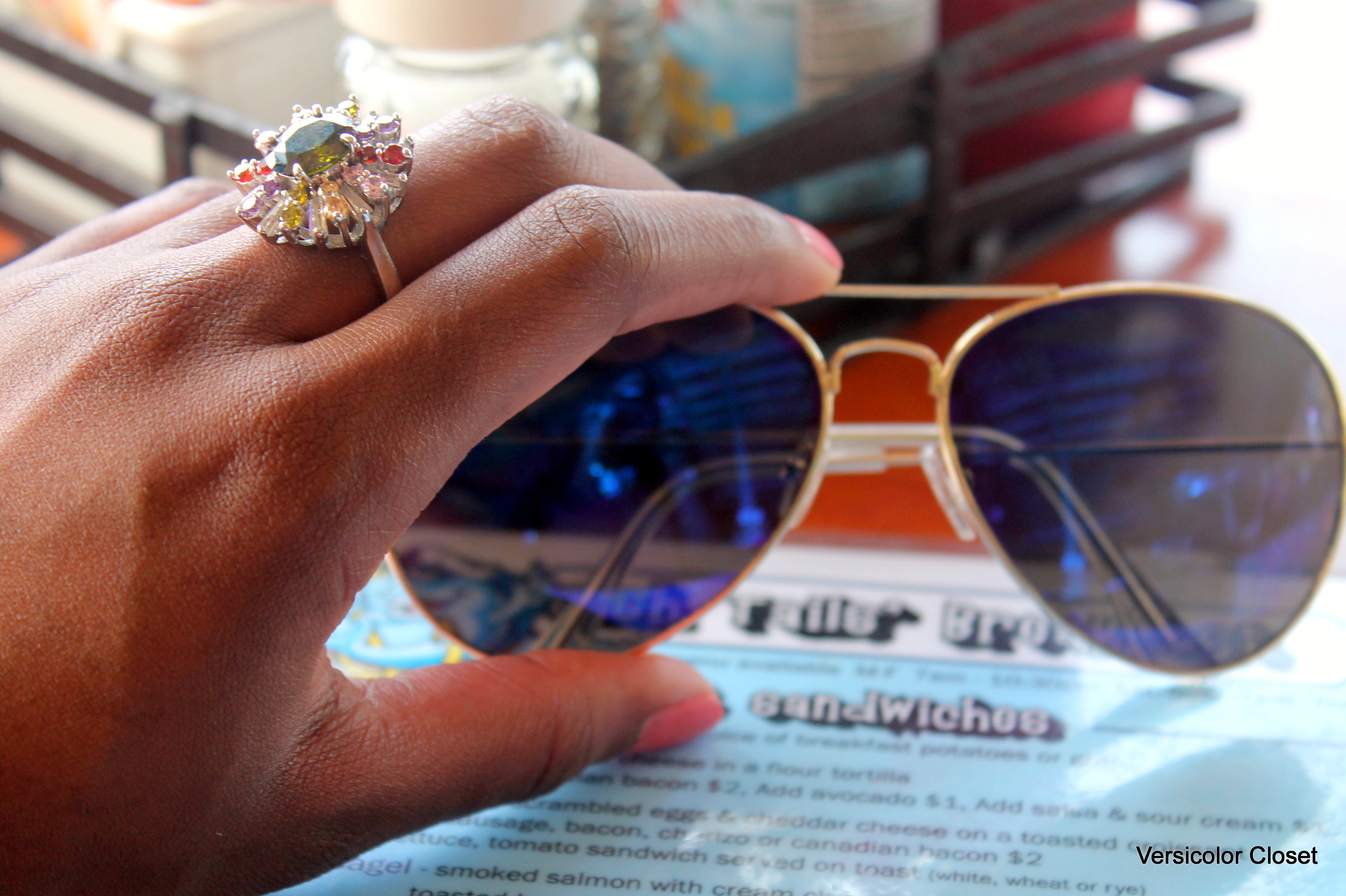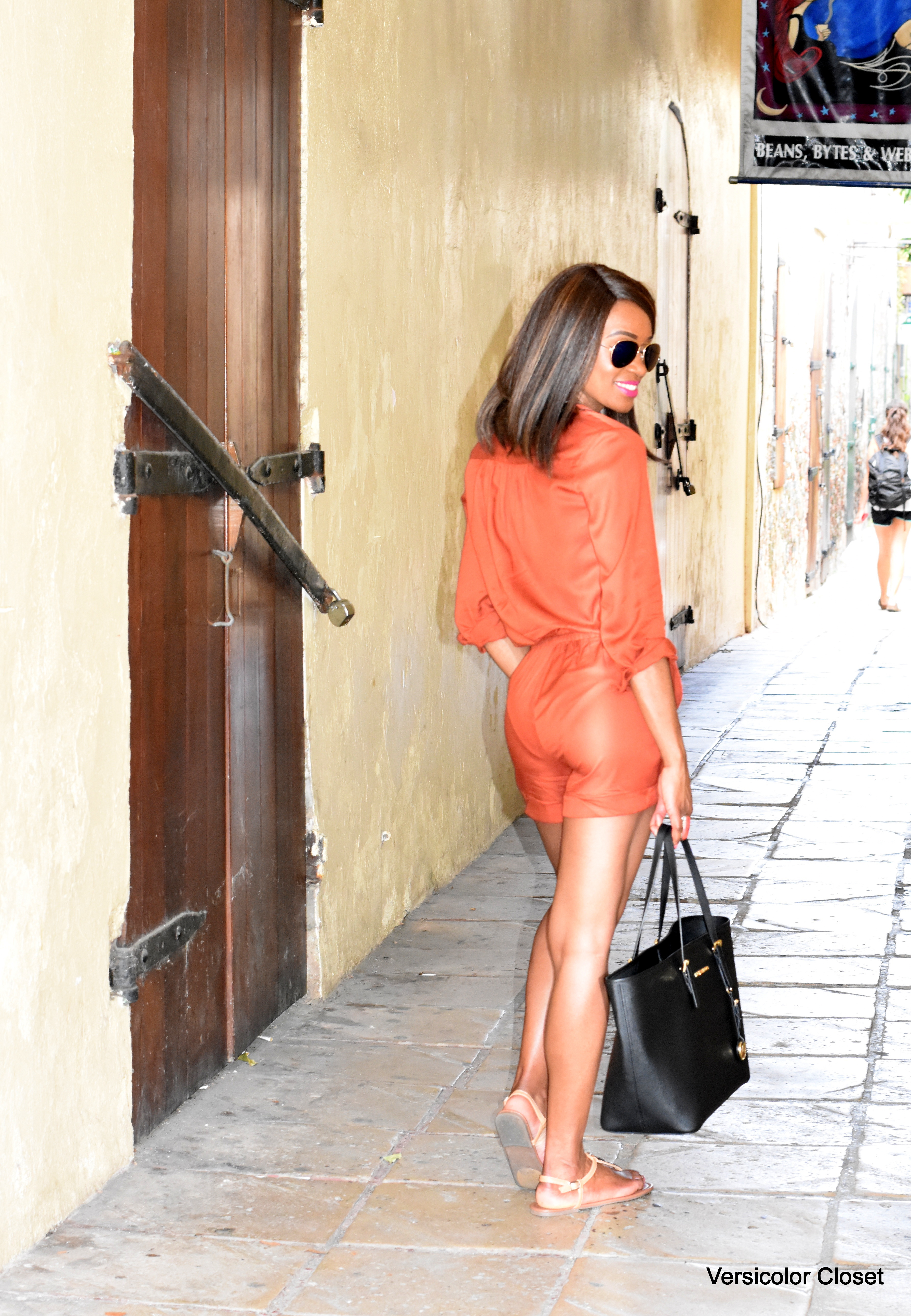 After catching the Safari (local transportation) to Red Hook, we asked around for suggestions to where we could grab breakfast and spend the day. We ended up eating an overpriced and not so delicious breakfast at Fish Tail (which I talked about in Part 1 of my travel diary) before heading to the town's historic center Charlotte Amalie – the capital and largest city in St. Thomas where we grabbed delicious fruit smoothies. The locals suggested we checked out Water Island. We could've easily hopped on another Safari but we decided to walk 30 minutes to the ferry as we chatted and facetimed my mom!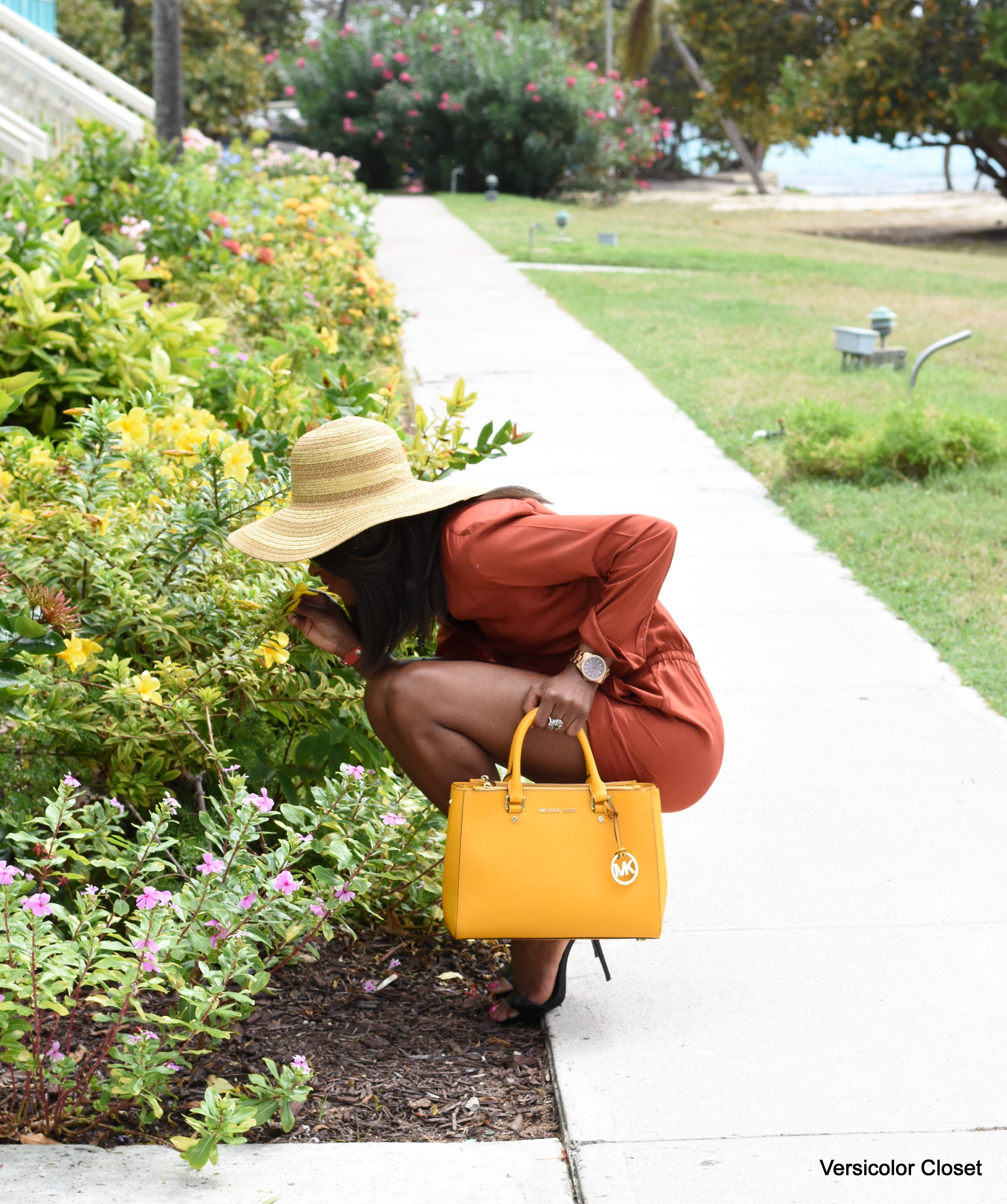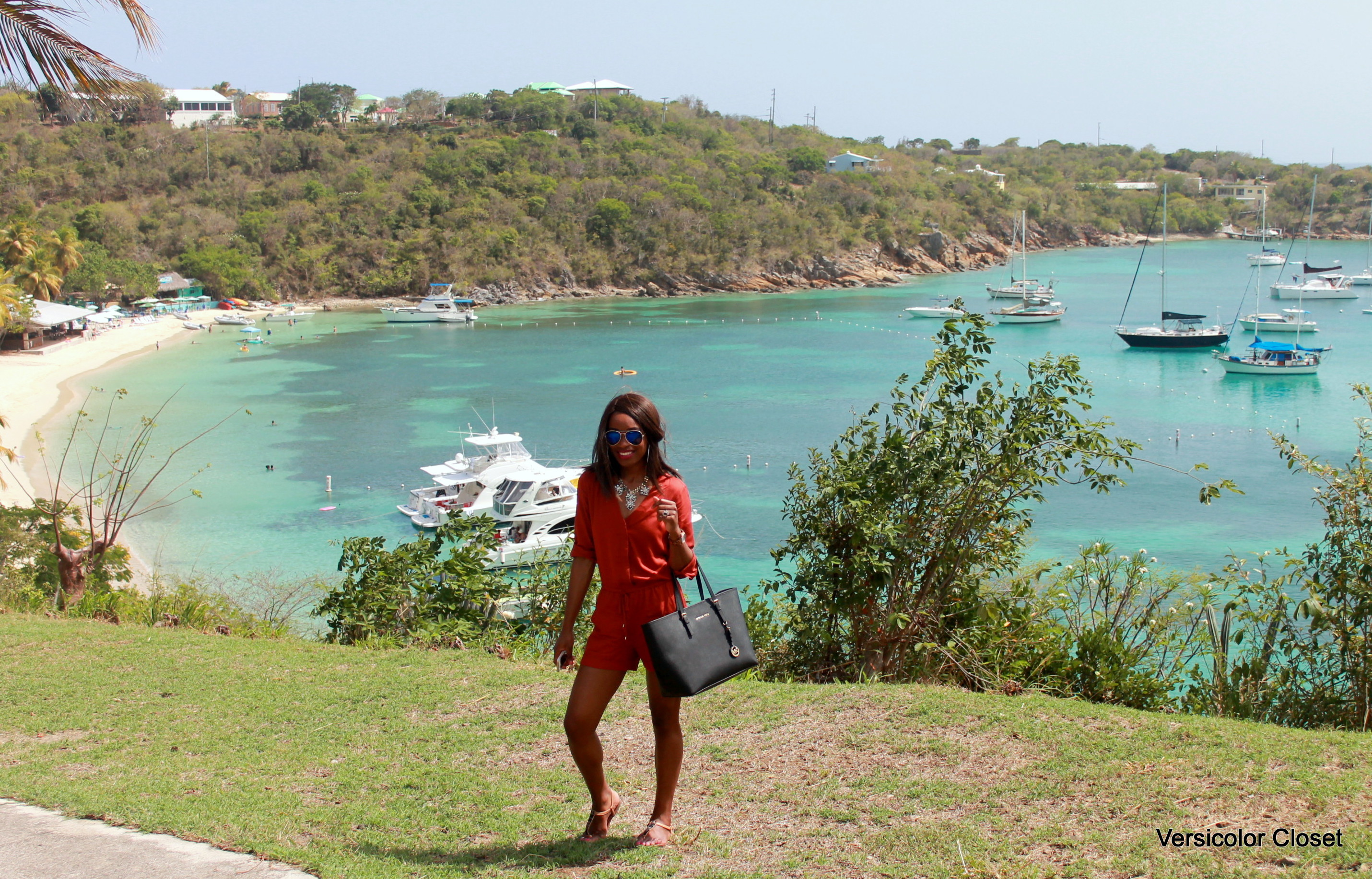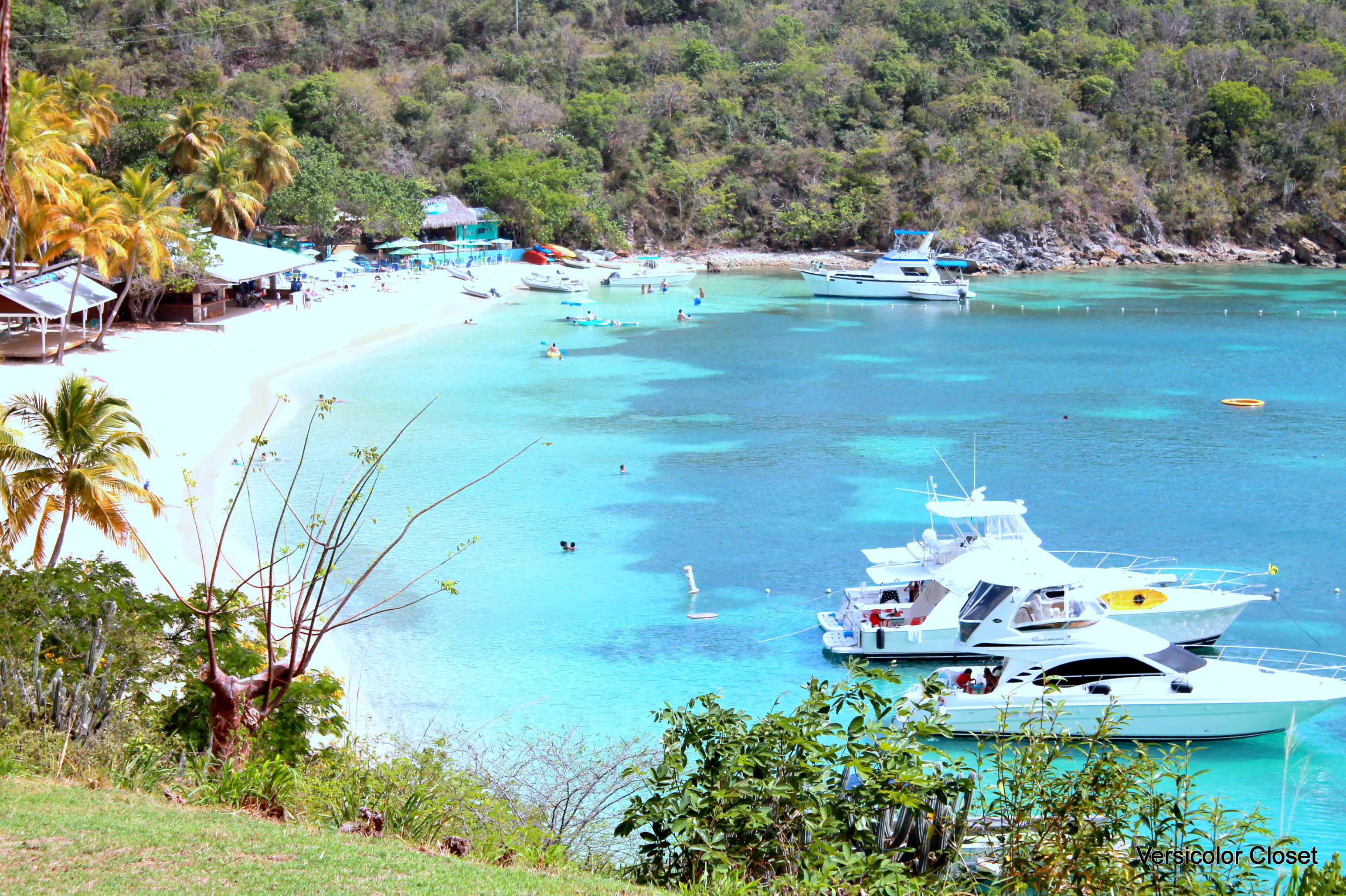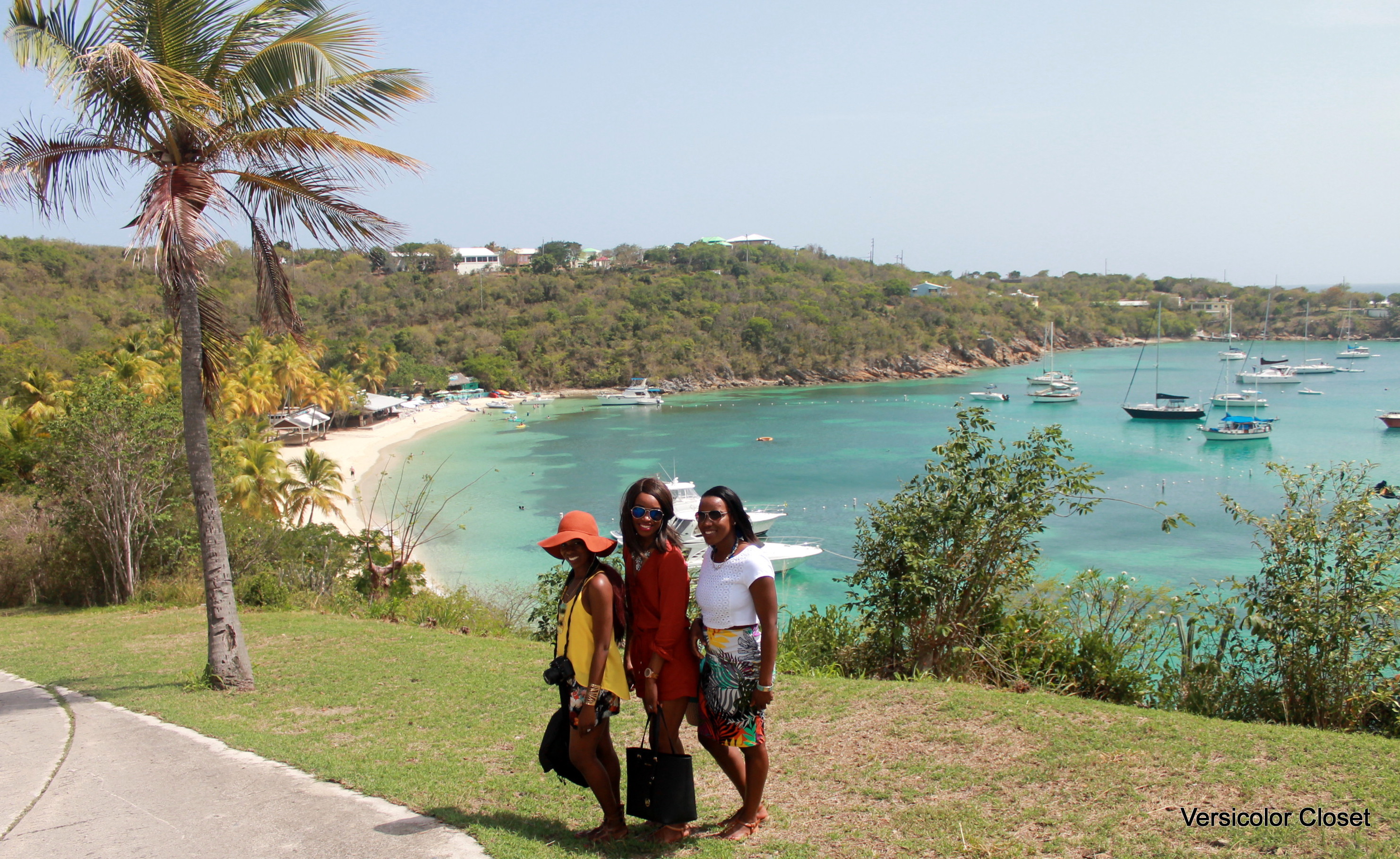 Pictures do not do Water Island justice. This place is absolutely breathtaking. After stepping off of the 15-minute ferry ride, we were offered a complimentary ride down to the beach. At the top of the hill, the driver stopped and told us this would be the perfect spot to snap a few pics. He was so right! We were mesmerized by the view. Although I have already been to the Virgin Islands on a cruise many years ago, I was simply in awe at how clear and blue the water was and how breathtaking nature is. Gorgeous views always remind me how small I am and how great of an artist God is.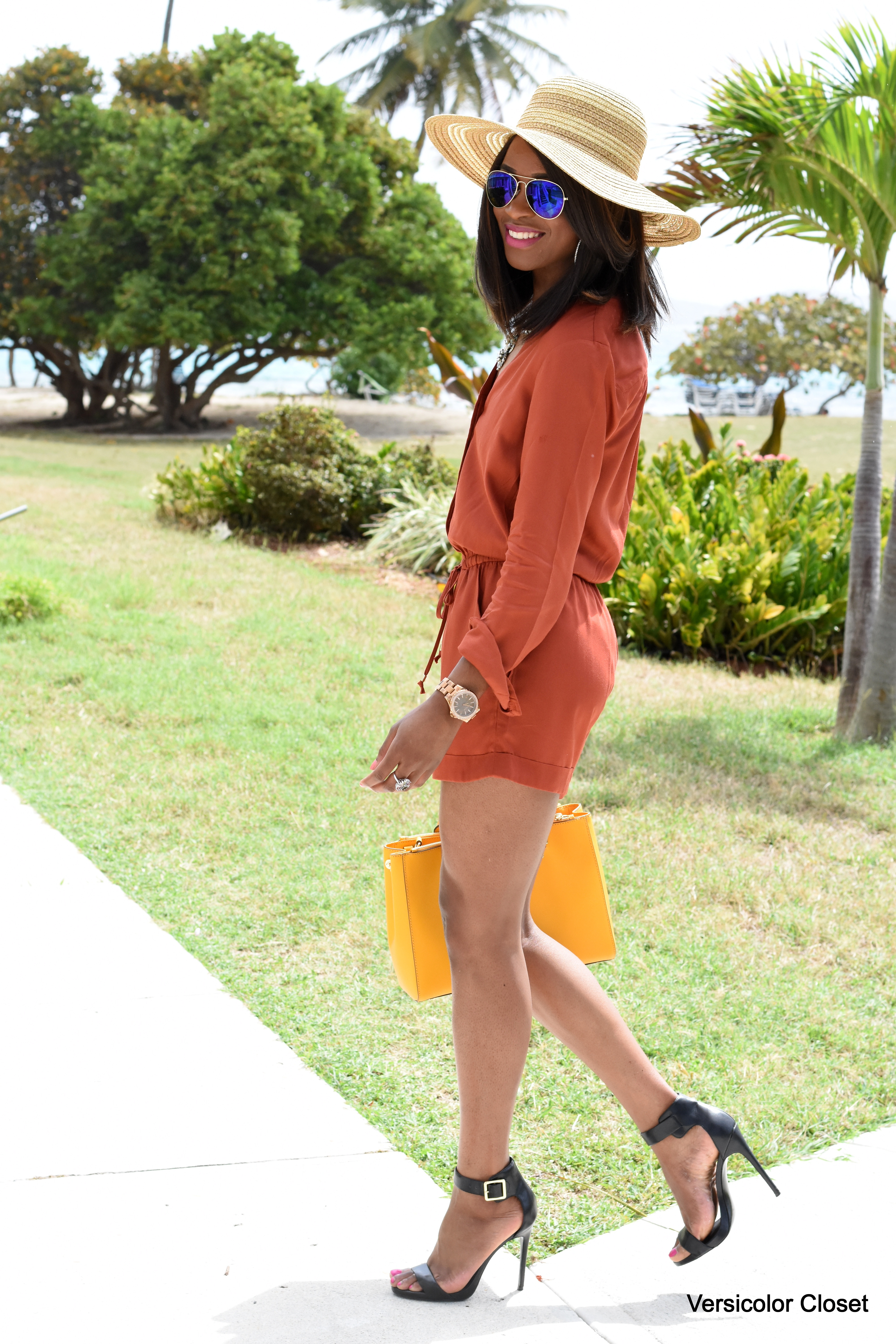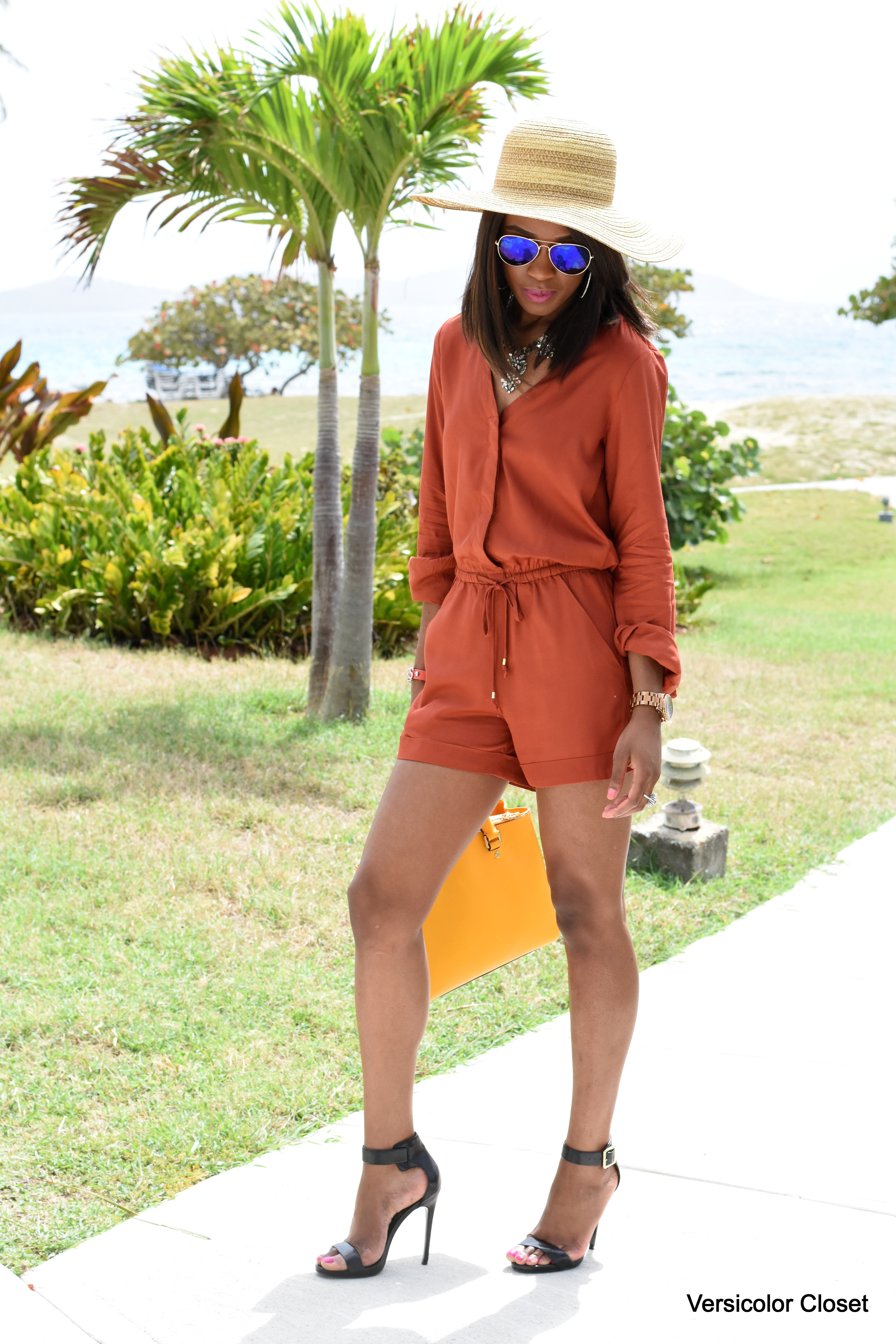 We pretty much spent the day being beach bums, sipping on fruity drinks; if you ask me, there's no better thing to do on vacation than absolutely nothing. Oh! Chilling on the hammock was relaxing – until I almost fell off of it while posing. Lol! Hey, it was too low and close to the ground. That's my story and I'm sticking to it:)
As you can see, we took so many photos that I have to save my day 2 bathing suit photos for another post. Very soon, I'll also be posting photos from St. John which was most definitely the highlight of the trip. If you guys have never been to USVI, I hope you'll consider it – assuming tropical weather, white sand, clear skies and crystal clear blue tickle your fancy.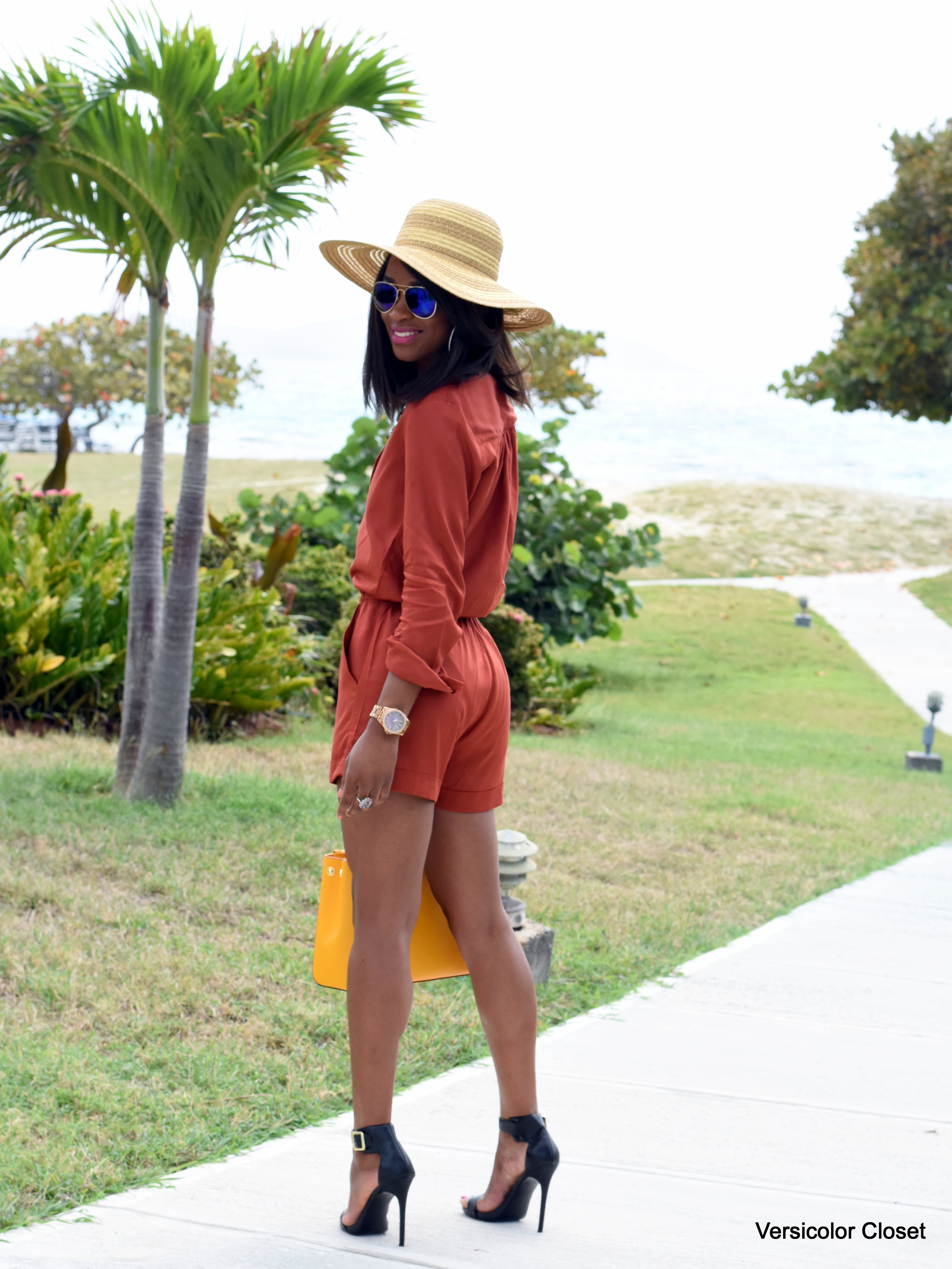 Outfit details:
H&M Romper – similar // NORDSTROM RACK hat // Necklace via DSW // STEVE MADDEN heels // MICHAEL KORS watch and bag (on sale!) // BCBG bracelet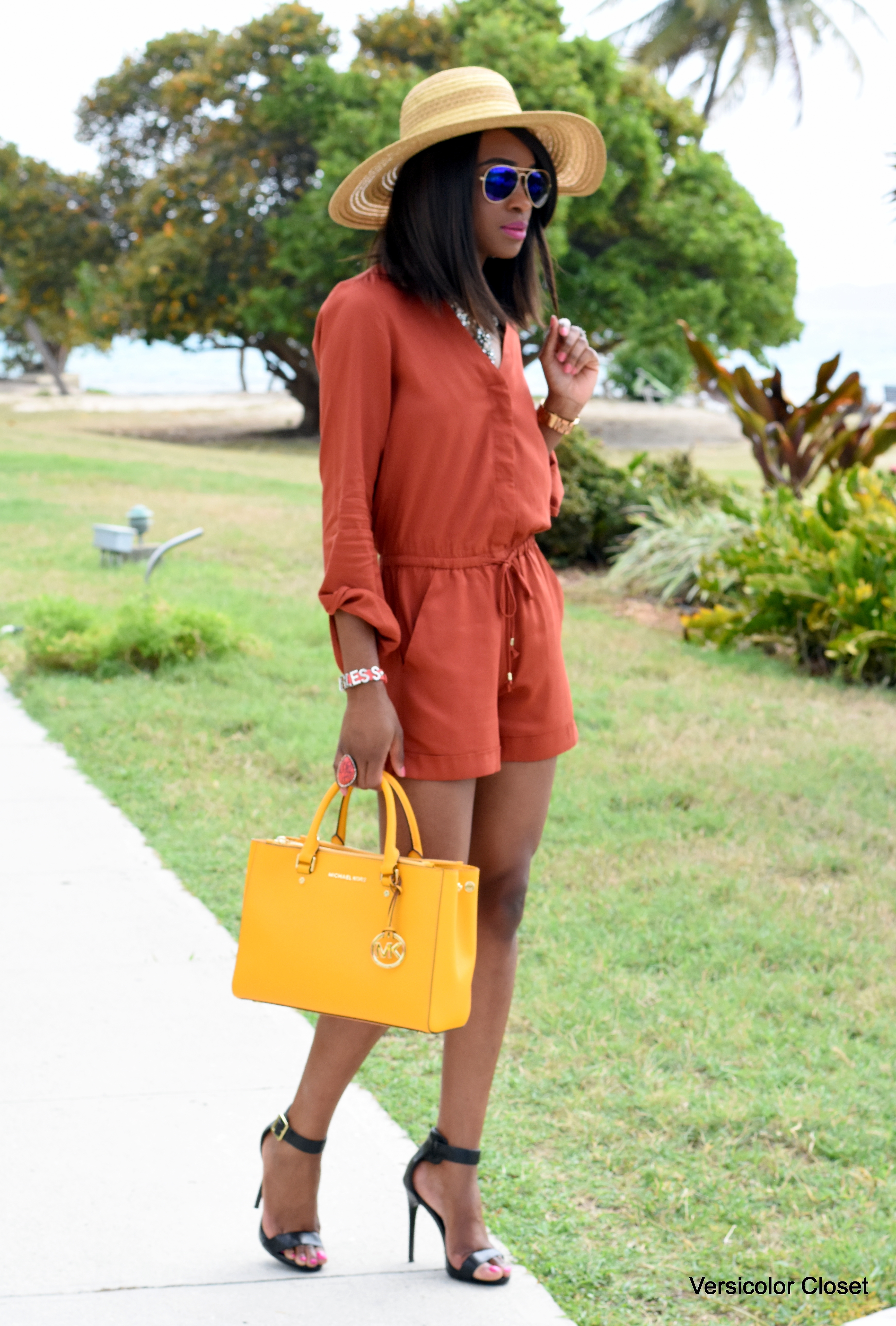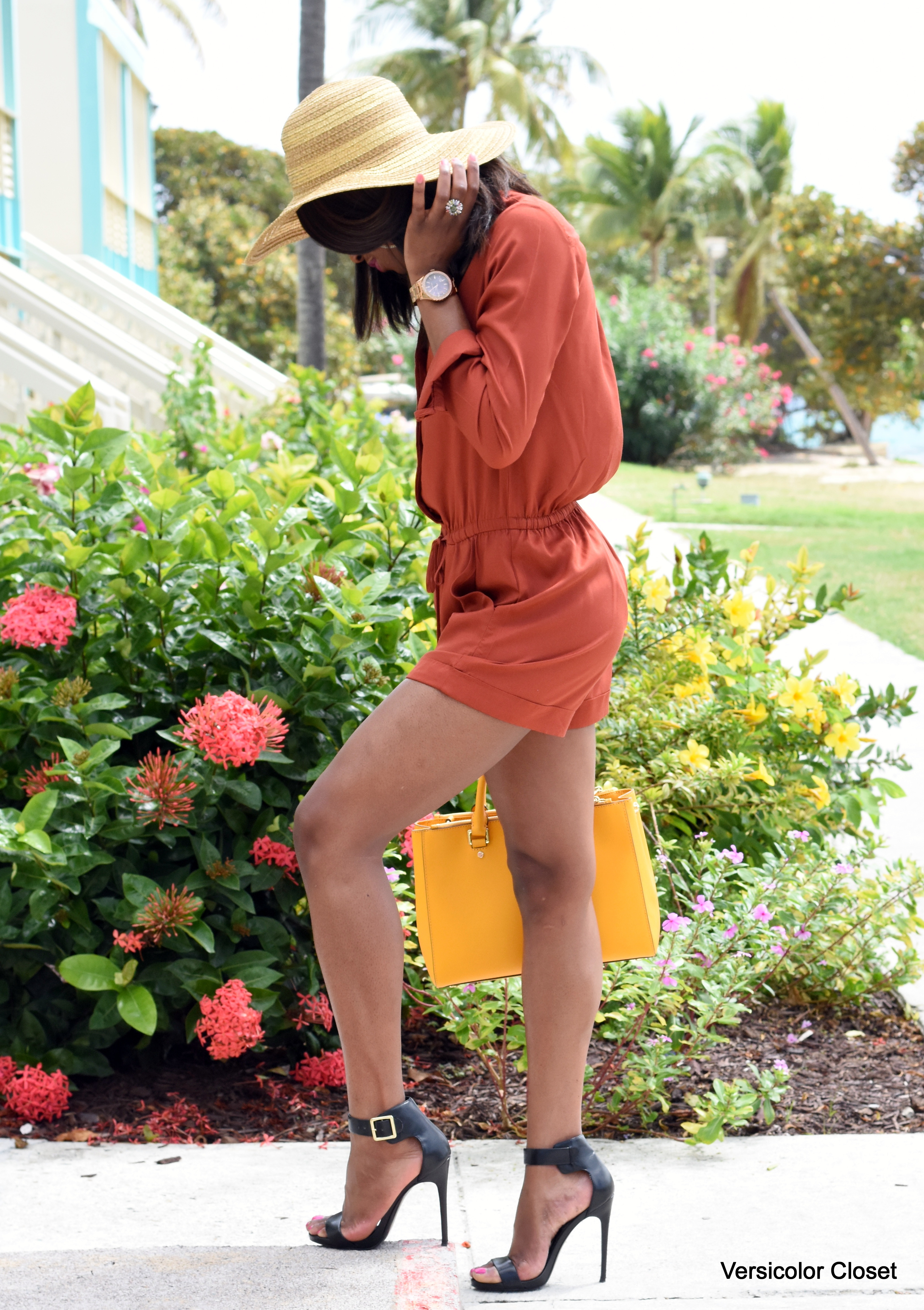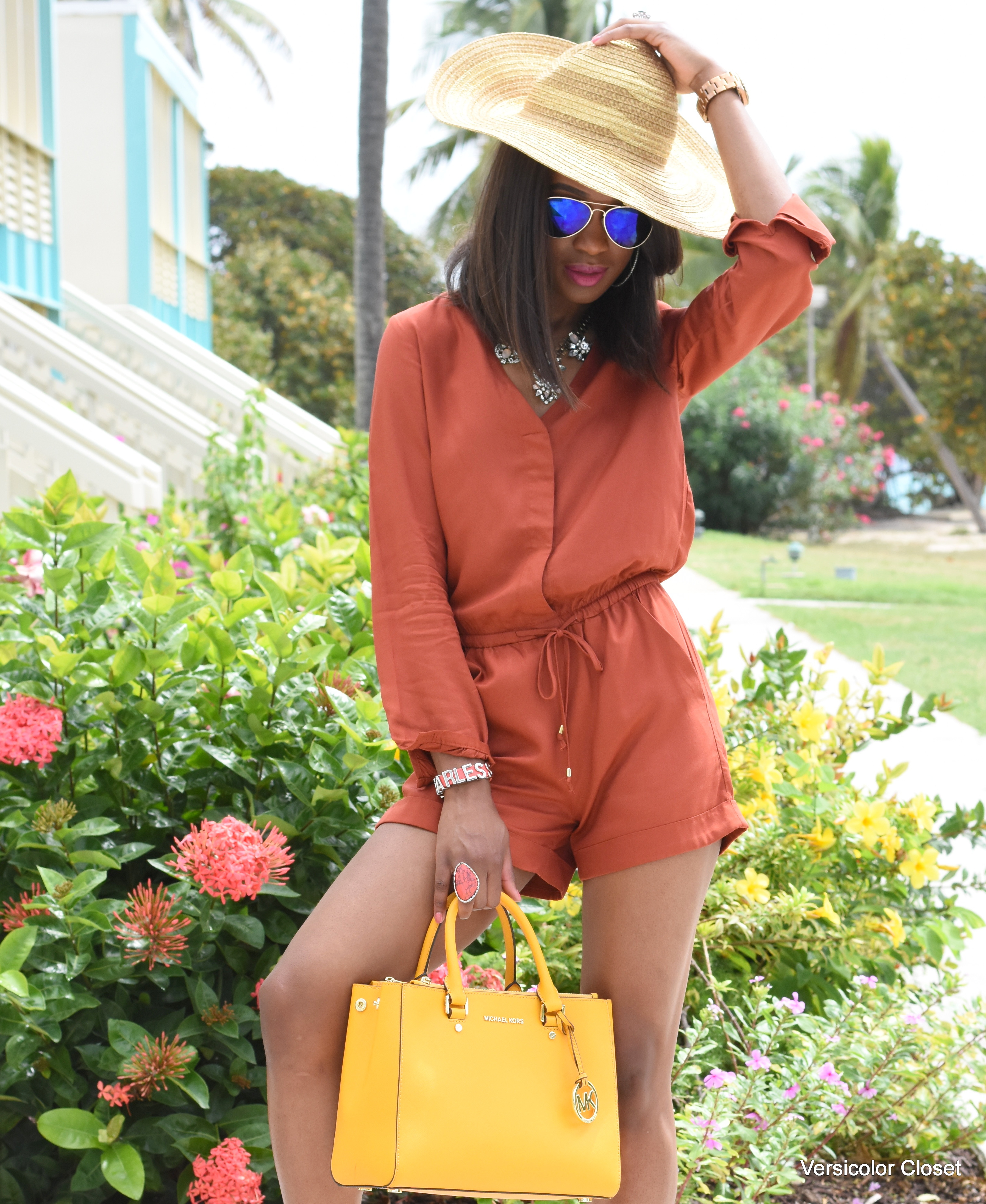 I think I was channeling my inner Michael Jackson in this shot! Ha 🙂
This romper from H&M was so perfect for vacationing. You guys already know I'm obsessed with everything burnt orange so I was already sold by the color alone but the thing I love most about one piece outfits (dresses, rompers, jumpsuits) is the fact that you don't have to find other pieces to style them. Accessories allow for endless styling options and since this particular piece came in a super breathable fabric, it wasn't an inconvenience that it featured long sleeves. I most definitely plan on getting a few more this summer. Here's a more colorful option I wore in Aruba last year and recently styled again in this post.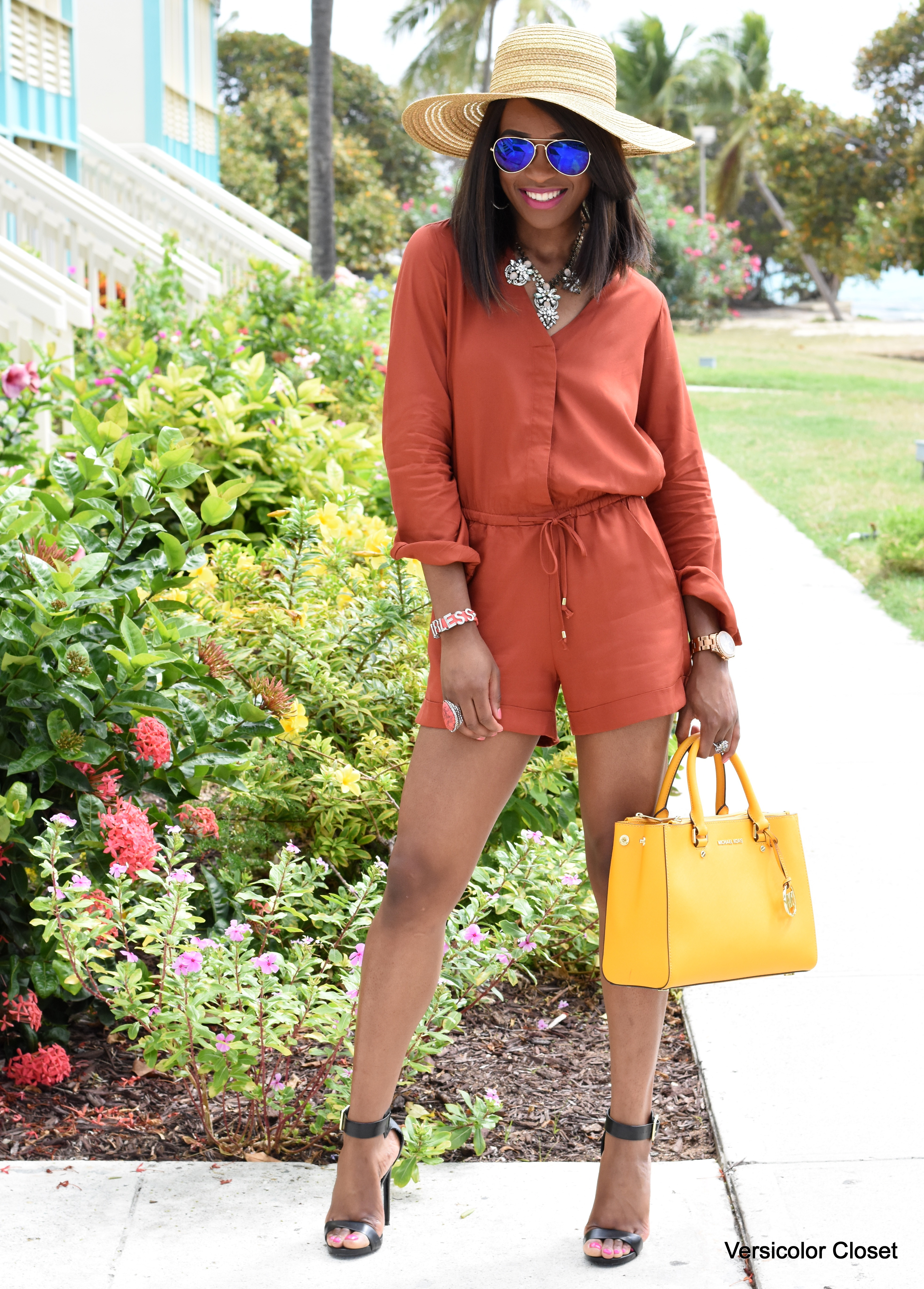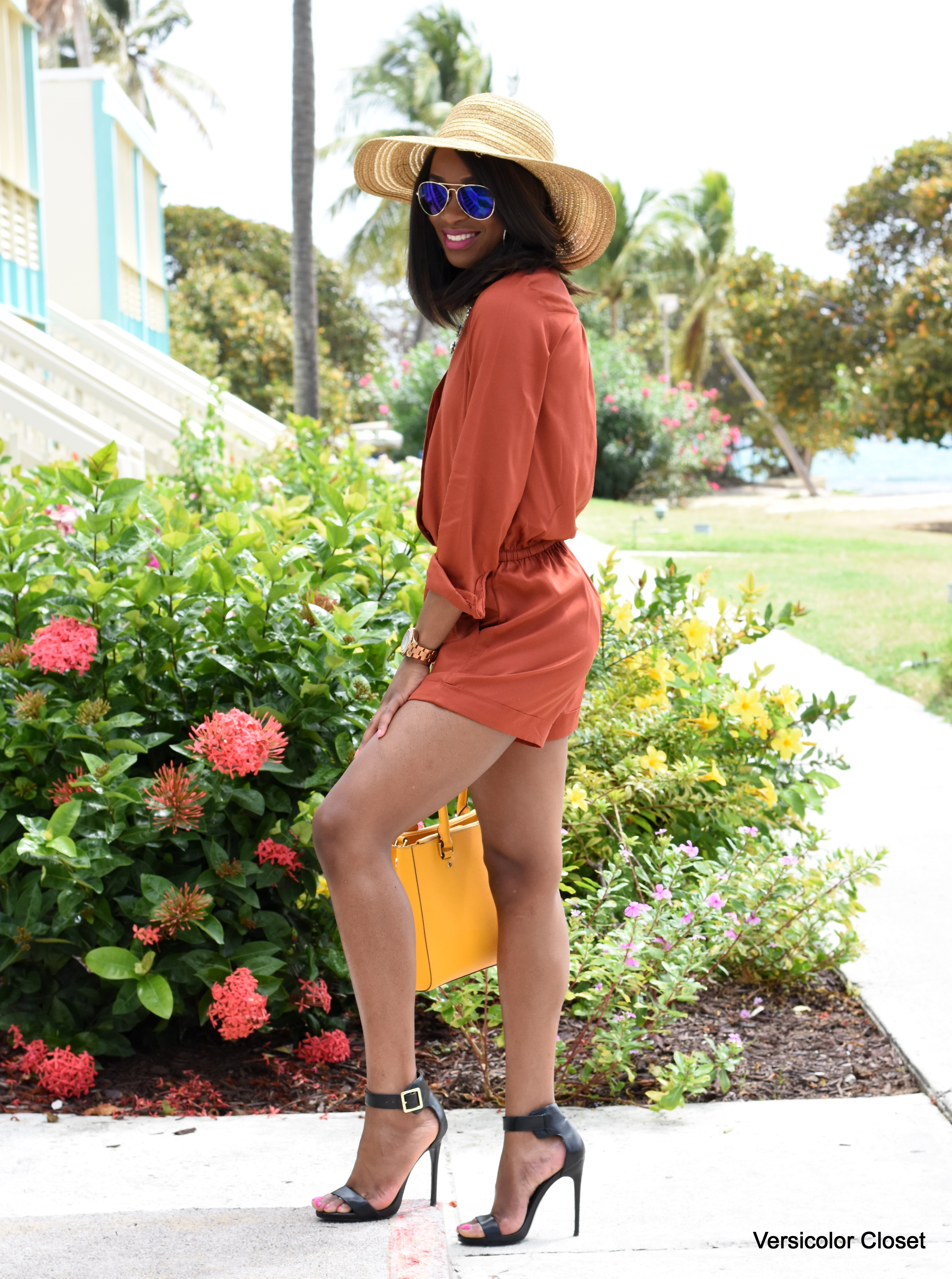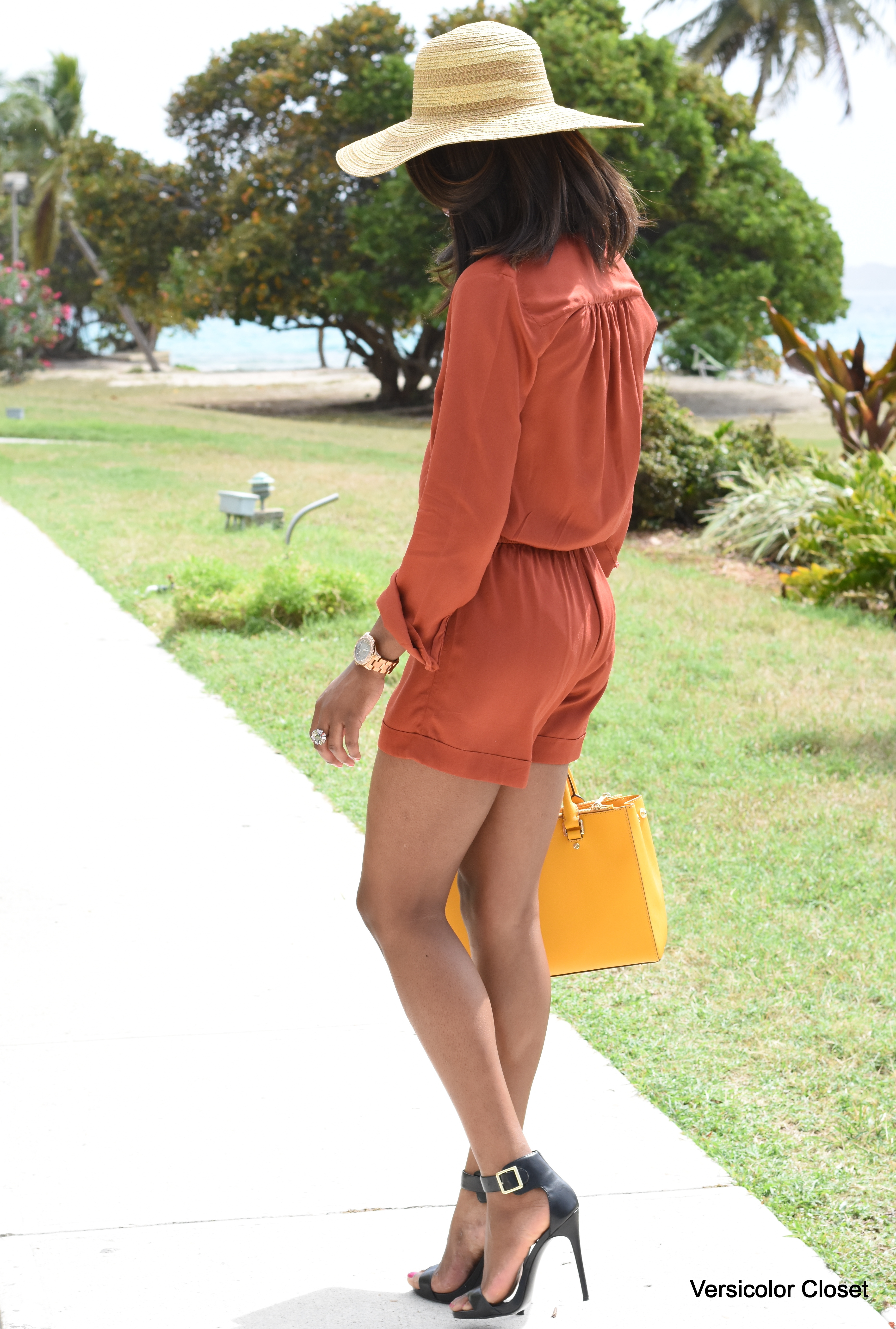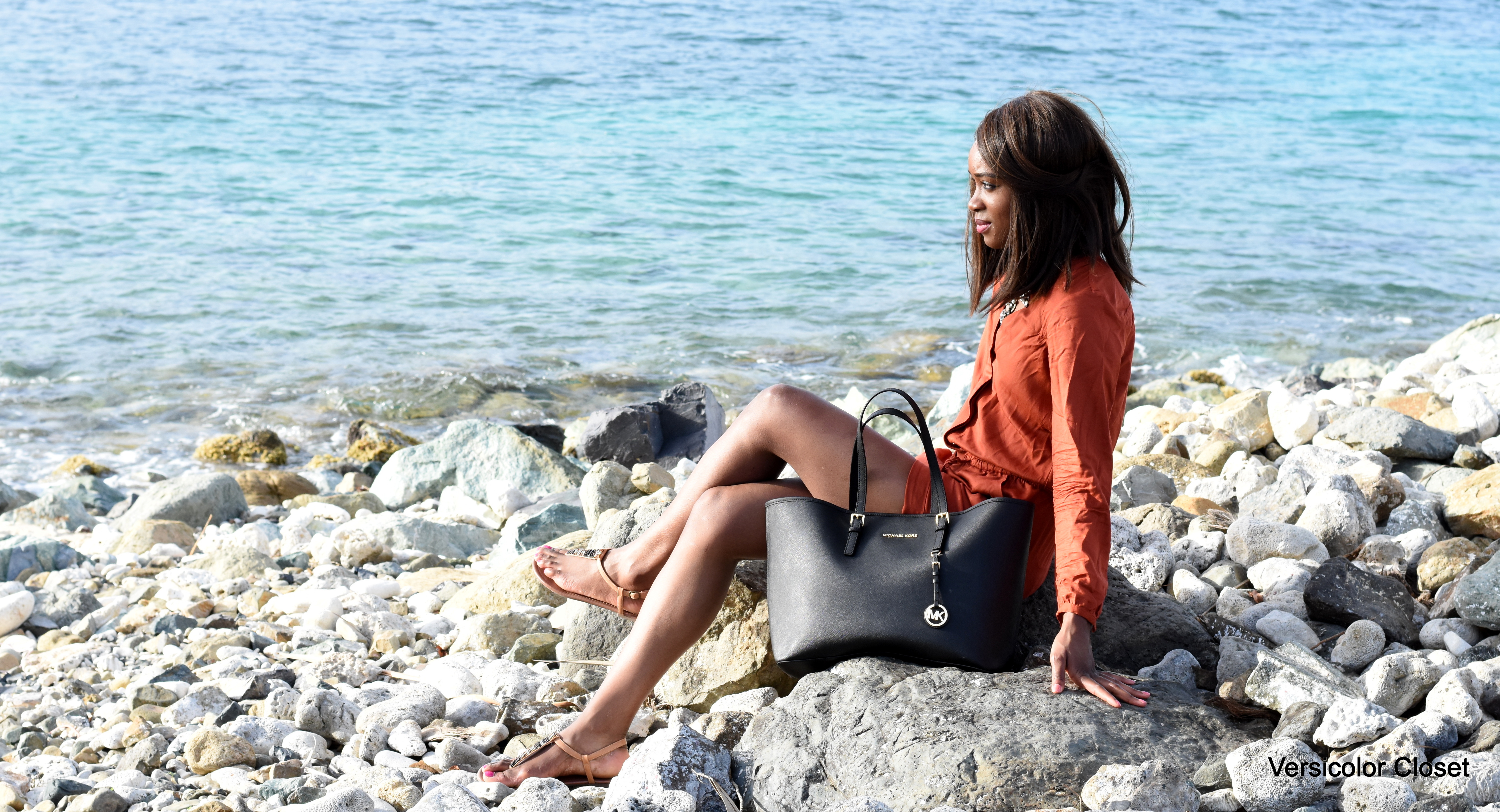 There was no better way to end the day than by taking a leap of joy before hopping back on the ferry. Until next time, Water Island. You were so good to us! xoxo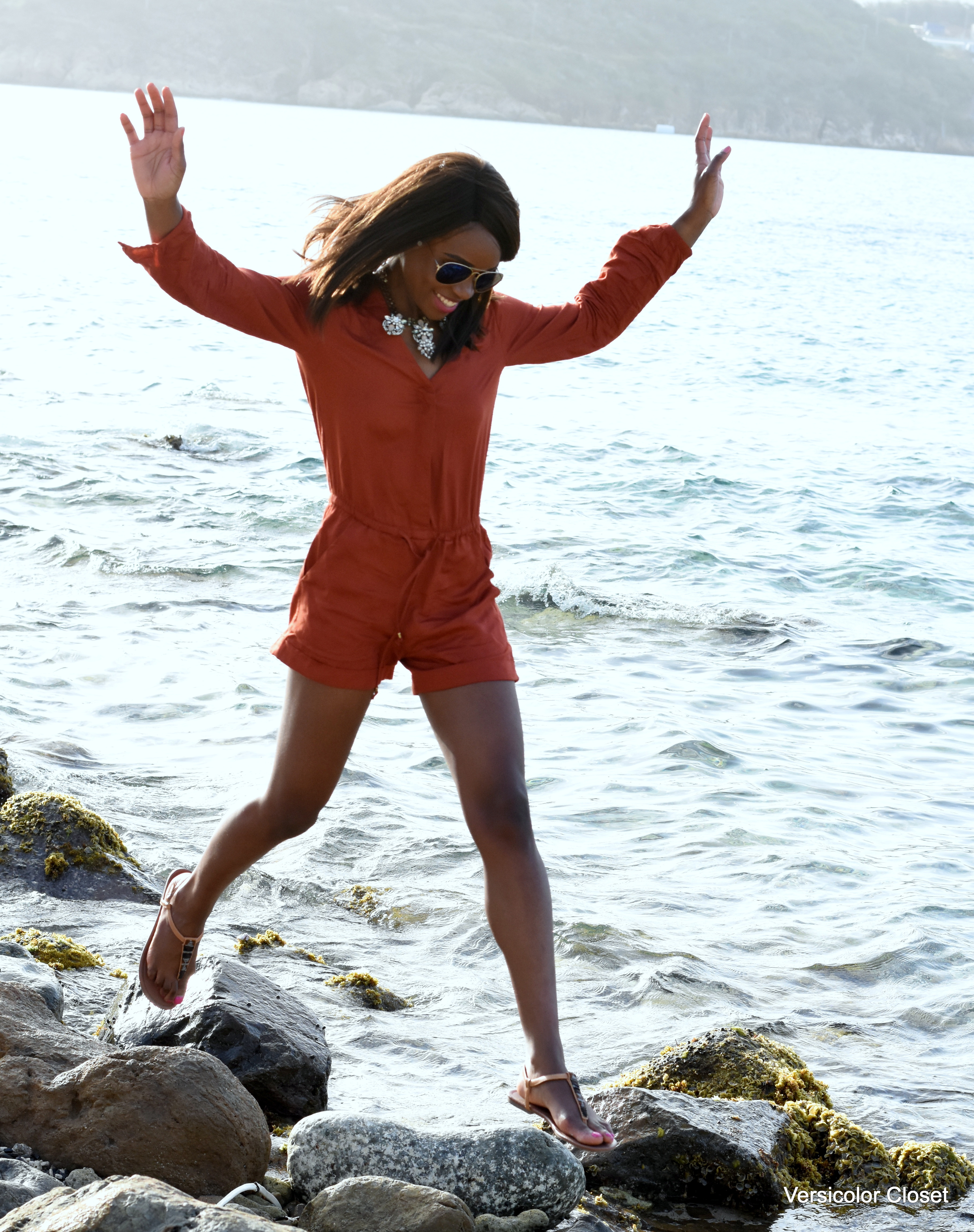 Edwina