No one is born hating another person because of the color of his skin, or his background, or his religion. people must learn to hate, and if they can learn to hate, they can be taught to love, for love comes more naturally to the human heart than its opposite." – Nelson Mandela
On our last day in St. Thomas, we visited yet another beach. White Sand, clear water, perfectly sunny skies – just heaven on earth! It's no wonder Magens Bay is one of the most popular tourist destinations in the Virgin Islands. It's without a doubt a blessing to be able to escape reality for a bit and just tune out from the foolishness we hear on the daily news.
I mean I'm supposed to be writing about what an awesome time I had on vacation in a gorgeous tropical island but seriously, how can you tune out the fact that 9 people were fatally shot in their place of worship in Charleston the other night? How long can we pretend that we live in a world that is all peaches and roses when the law enforcement officers who are supposed to protect our nation, are the ones causing harm to our youth? How can you ignore the hatred growing rampant in the hearts of the Dominican government who has decided to leave hundreds of thousands of Haitians stateless? This one really hits home because as you guys know I was born and raised in Haiti but guess what? All of these stories hurt to the core because no matter where they happen, and who the direct victims are, they affect us as we are ALL citizens of this world.
Considering the fact that many of us living in the United States emigrated from elsewhere, can you take a second to imagine what it would be like if the US government sent us all back home against our will? I read the story of a mother of 3 in her 20's who was born in the Dominican Republic. Not only has she never been to Haiti but she also has no relatives there and she doesn't even speak Creole or French. She is now facing an unfair deportation without having committed any crime besides having the "wrong" skin color. When she gets there, what exactly is she supposed to do? How should she feed her kids? Where will she work? It's not like there is any government assistance program or housing available so where will she stay?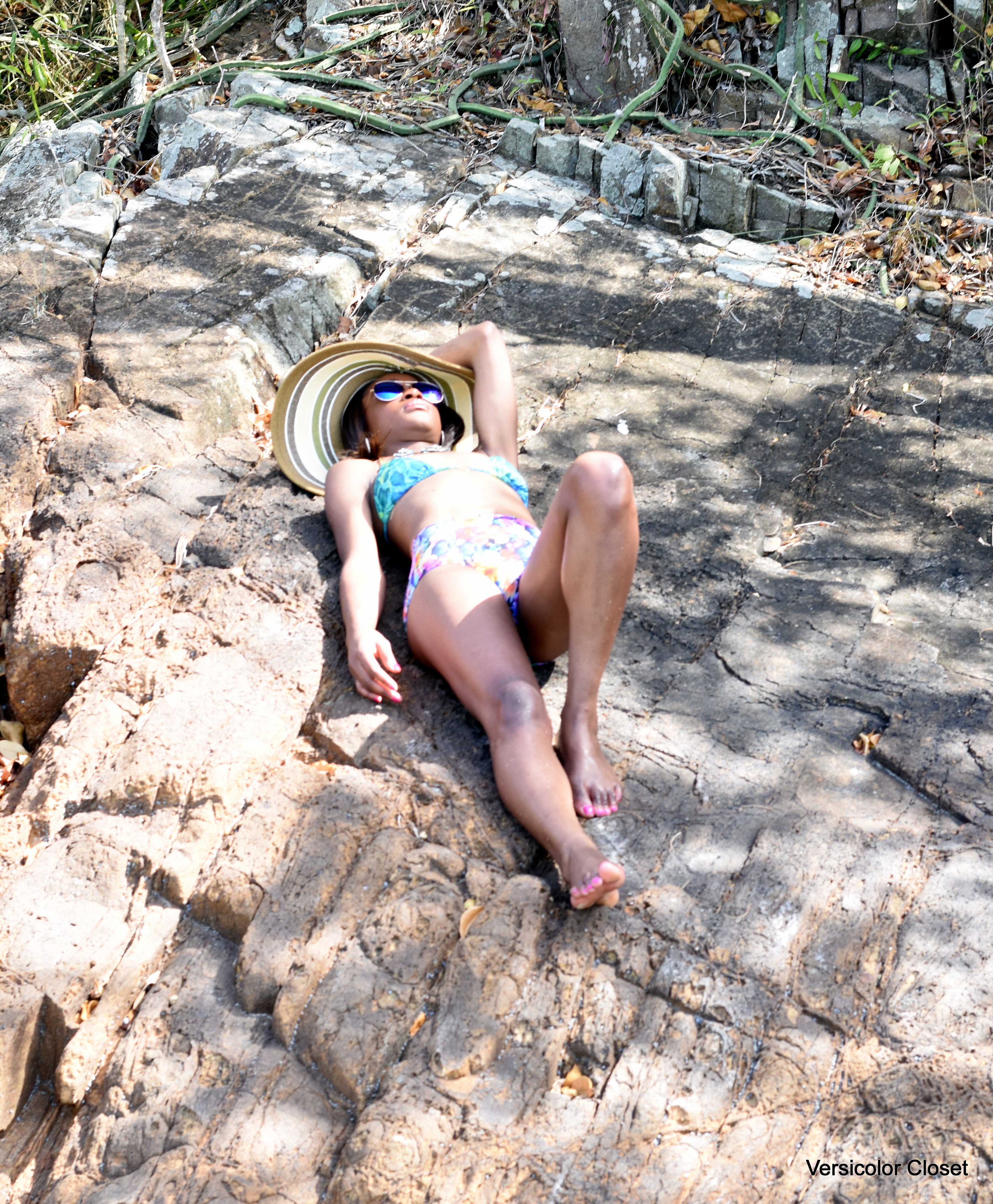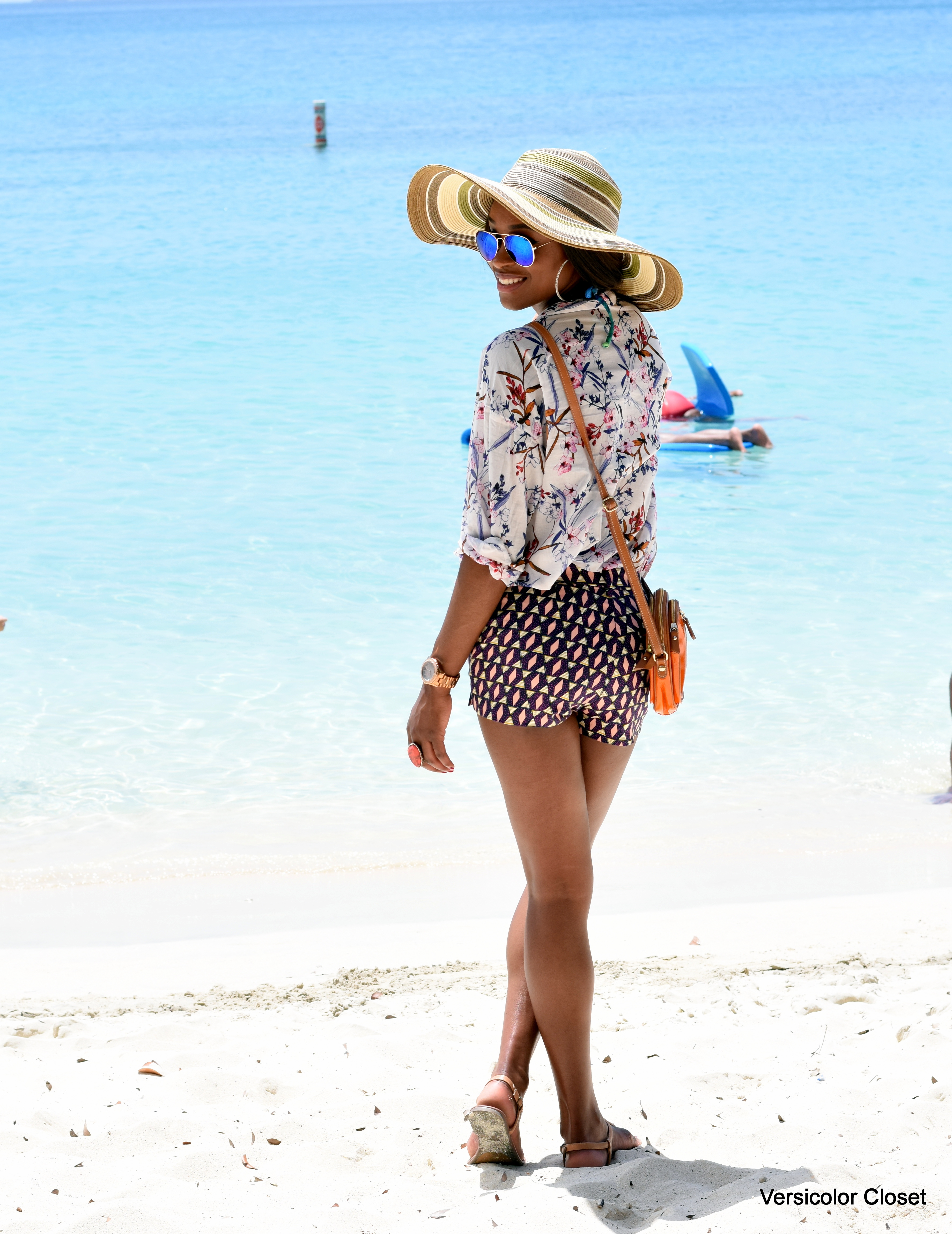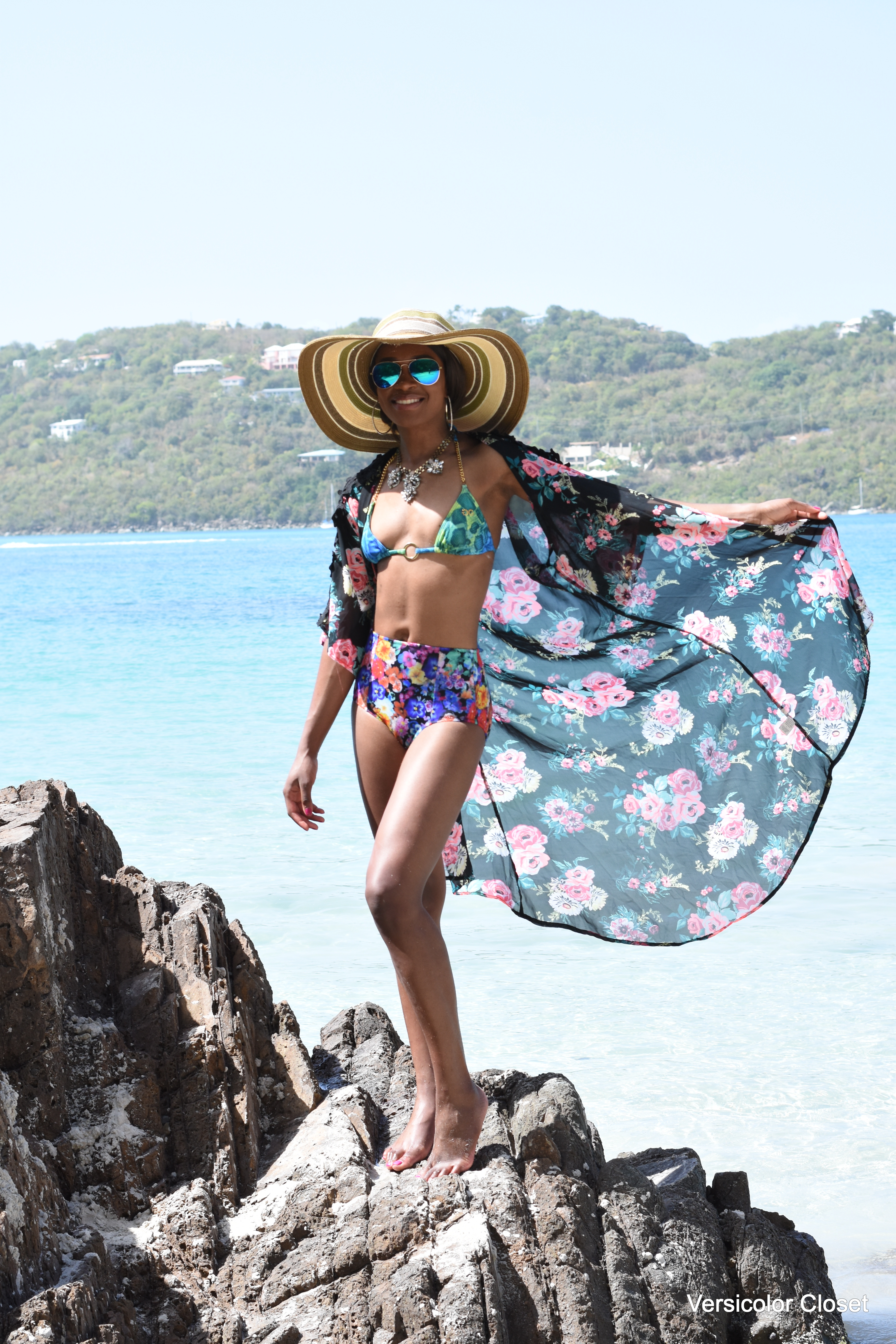 Wearing: Charlotte Russe cover up // Asos bathing suit bottom // Guess bathing suit top // H&M shorts & top // Mandee's mirrored sunglasses
*I wish I would've remembered to take my hat off for these photos because the stripes on it kind of clashes with my floral print mixing (which by the way was totally intentional)… But oh well!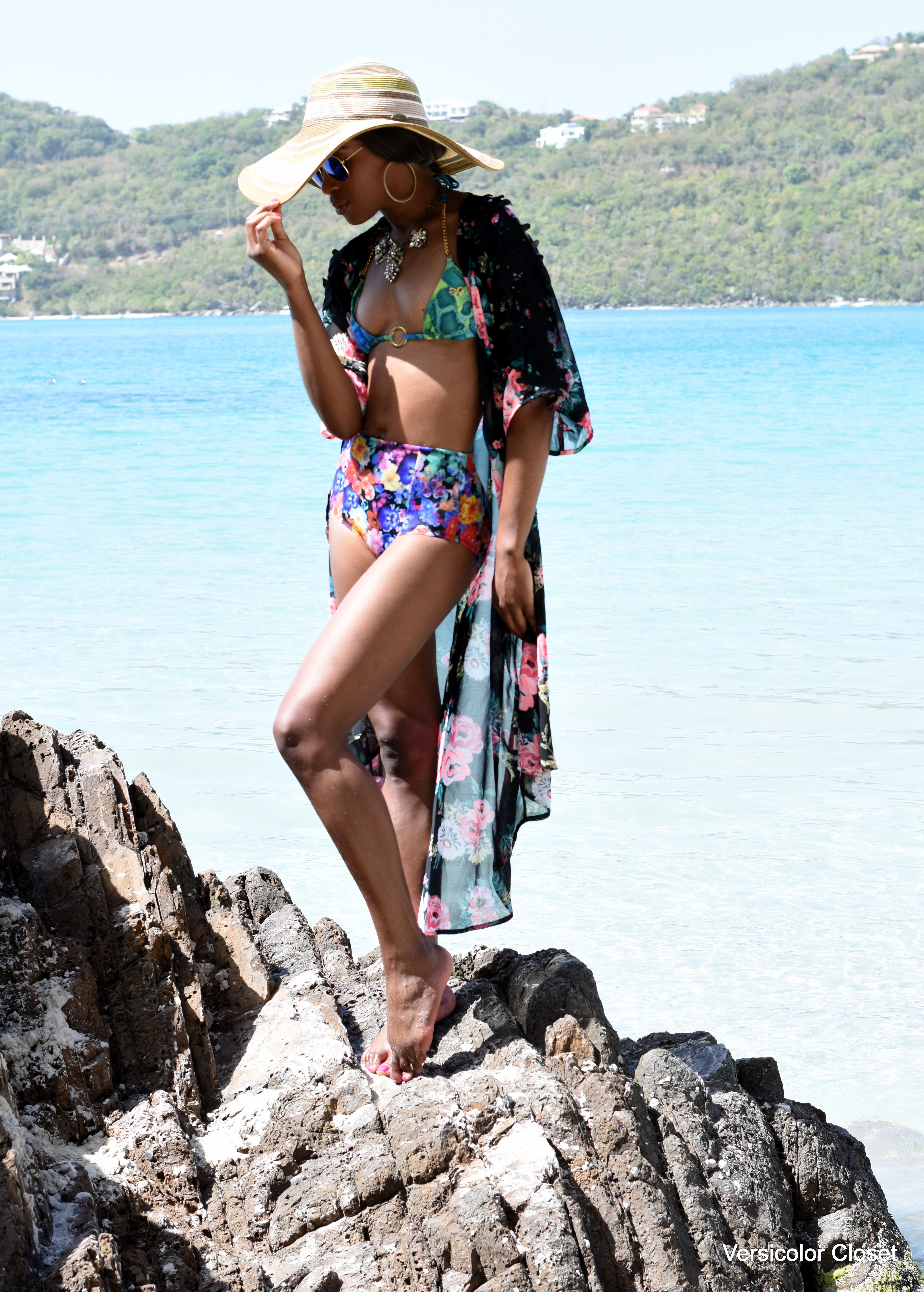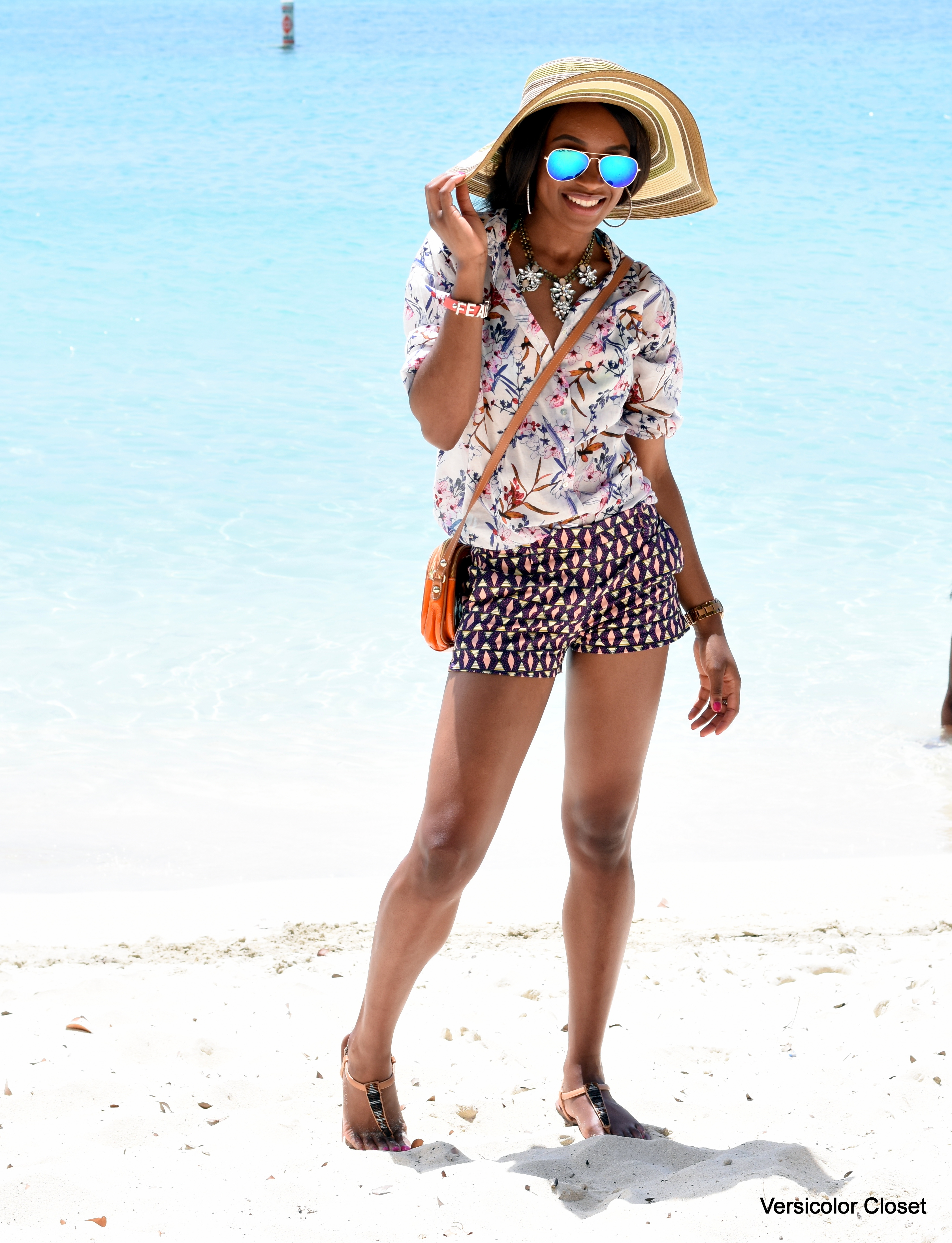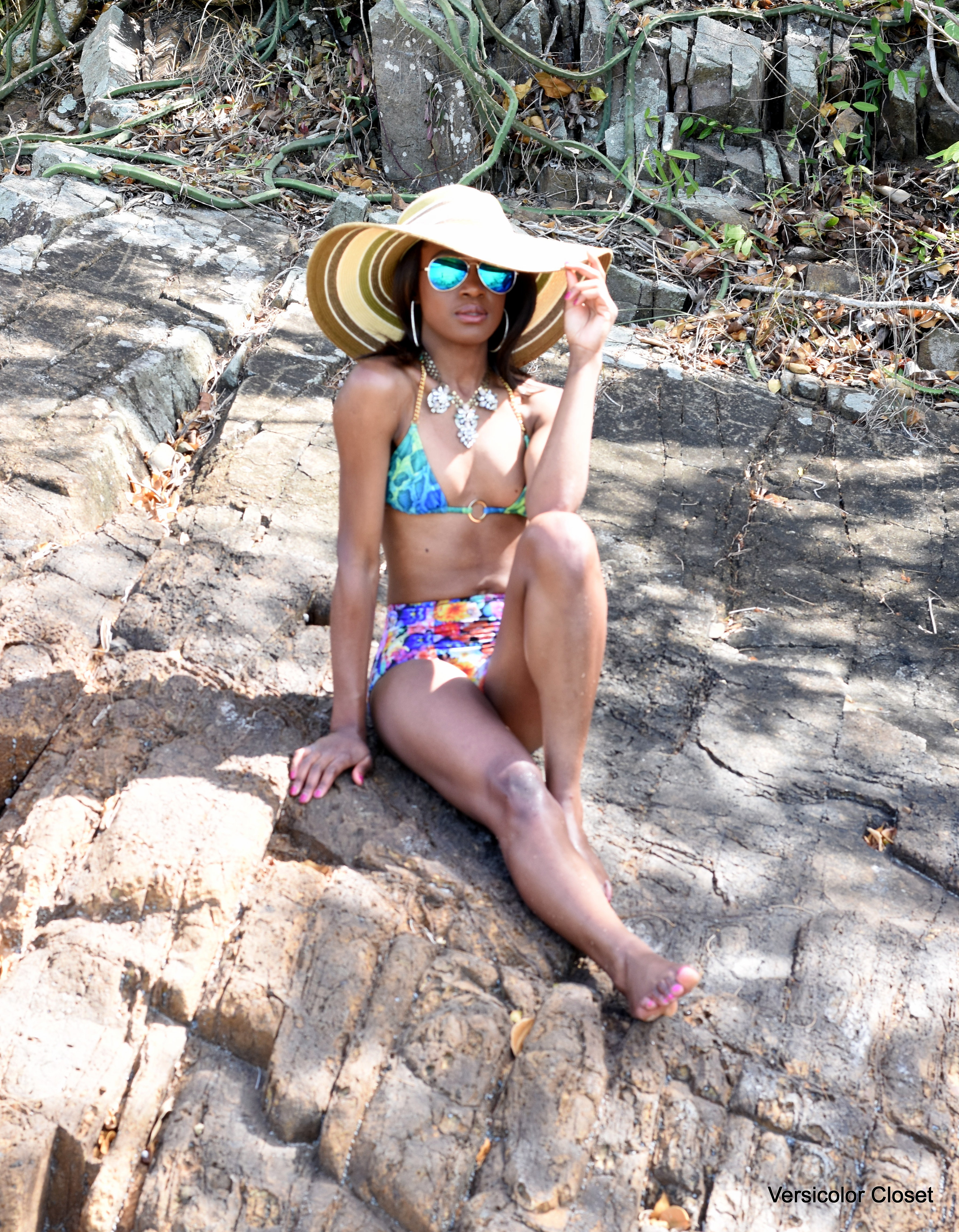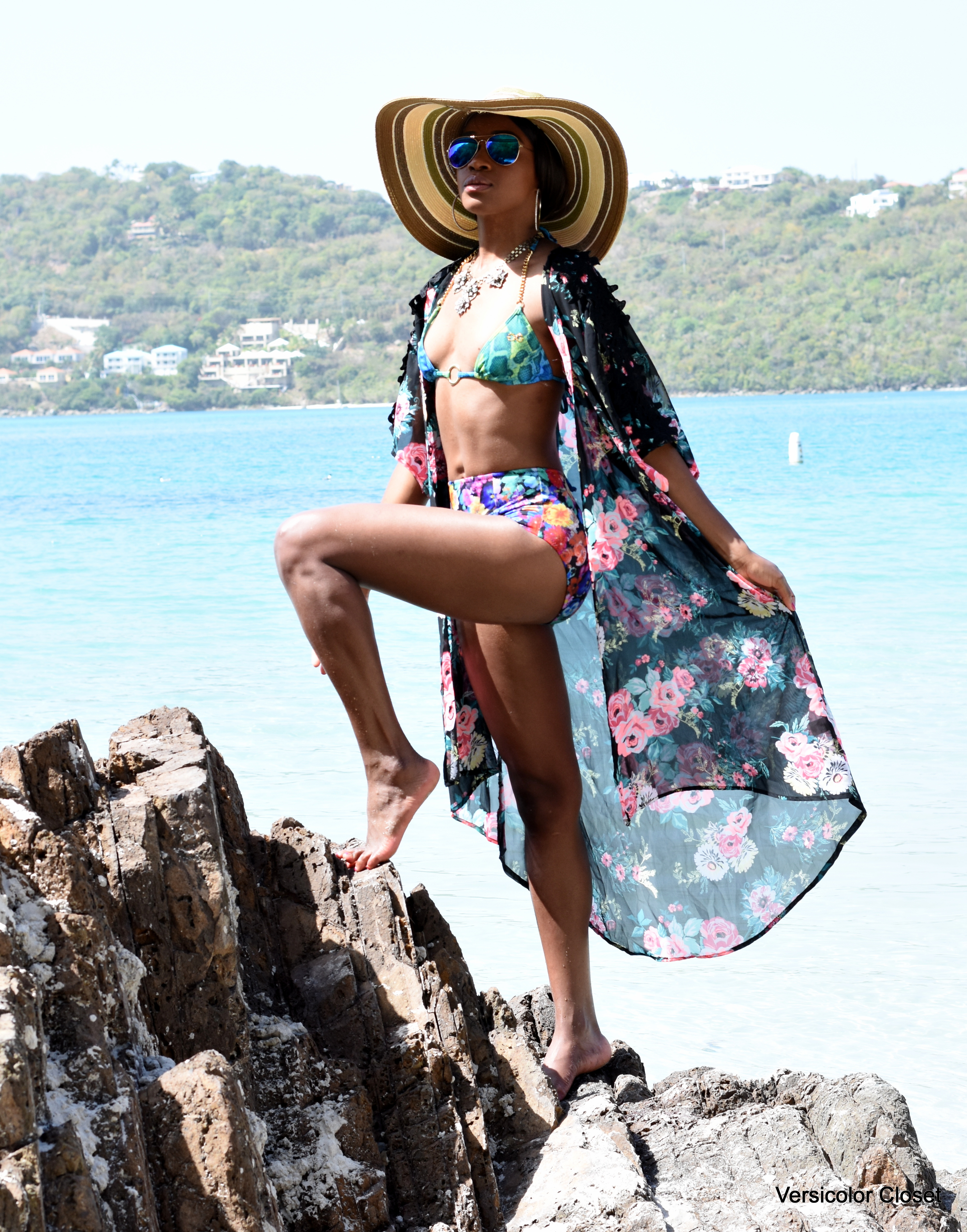 I can't help but to be angry. We as a people can't help but to feel helpless because we feel that we should be doing something but we are handicapped by a system that leaves us powerless and our voices have drowned under the loud thunder of racism.  With that said, I refuse to let anger and an overload of emotions cloud my judgment. I refuse to be hateful towards anyone of Dominican descent. I mean we share an island for God's sake. We are only separated by a border and hatred. Lots of hatred for many years. So I refuse to do anything but love. I will love them like Jesus loved.
But for now, what do we do? For now, we weep. We weep just as Jesus wept for we know mourning does not mean that we are weak or lack faith. However, we weep with hope because we know that breakthrough comes in the midst of suffering. We hope that signing this petition will make a difference. So please spare a minute of your time and click on this link to help make our voices heard.
My heart truly goes out to the families of the Charleston victims. My heart aches for my fellow Haitians. And I am heartbroken over the heartless crimes destroying our world day after day. We pray through our struggles for we know we will grow through them. And we live in peace for "Being justified by faith, we have peace with God through our Lord Jesus Christ." Romans 5:1.
But know this: When I need to temporarily hide from reality and enjoy an earthly paradise, or yearn to experience the peacefulness that comes from laying beach side with the sound of waves playing soothing symphonies to my ears, rest assured that you will NOT find me in Punta Cana.

With love like Christ, 
Edwina