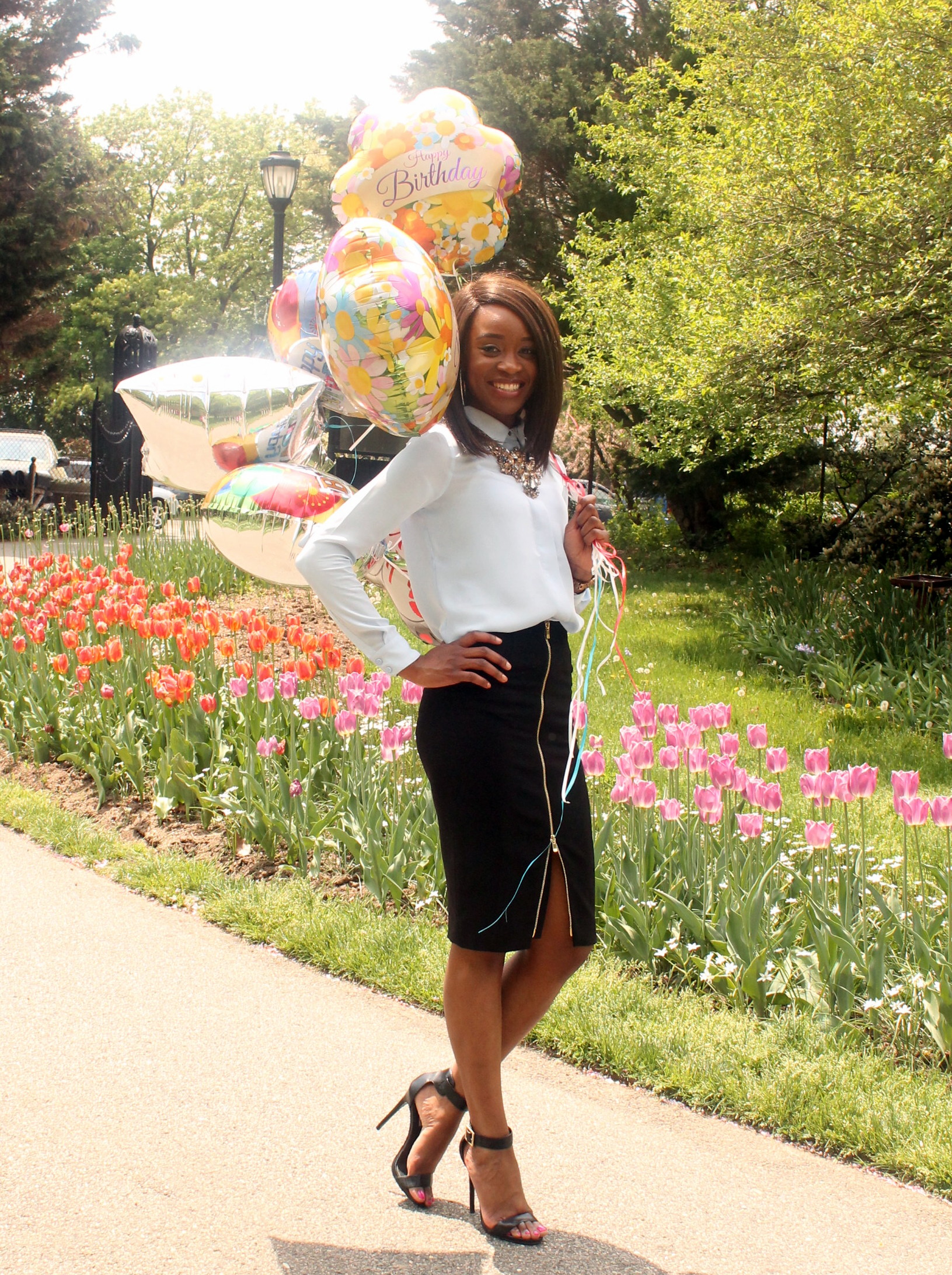 Happy new month darlings! Yes it is July and I am a May baby but better late than never… Here's what I wore to the office on my birthday 🙂 I have never done one of these 'balloon' shoots before because well… no particular reason. I just never have. But there's a first time for everything.
When I got to work that morning, I found that my girl Malita had balloons and a gift waiting at my desk. [I'm not sure if I've mentioned it here before but not only is she my bestie / blog photographer, we are also coworkers. Cool, right? :)] That was so sweet and thoughtful of her so to say the least, my day was off to a good start. Shortly thereafter, a delivery came for me and to my surprise, my friends from out of state had flowers delivered for me. Before I could take in all this special treatment, I received a video of my 3 year old godson, singing happy birthday in the sweetest, most amazing, angelic voice at the end of which, he blew me a kiss. MY. HEART. MELTED! Needless to say, the floodgates of my eyes were overflowing by mid day and I just couldn't contain myself.
Not to vent or anything, but I always get extra special treatment on my birthday but I don't recall ever finding myself in tears due to overwhelming joy. I'm seriously becoming soooooooo much more emotional as the years go by. Am I alone in this or what? There has to be some research done on this matter. I digress…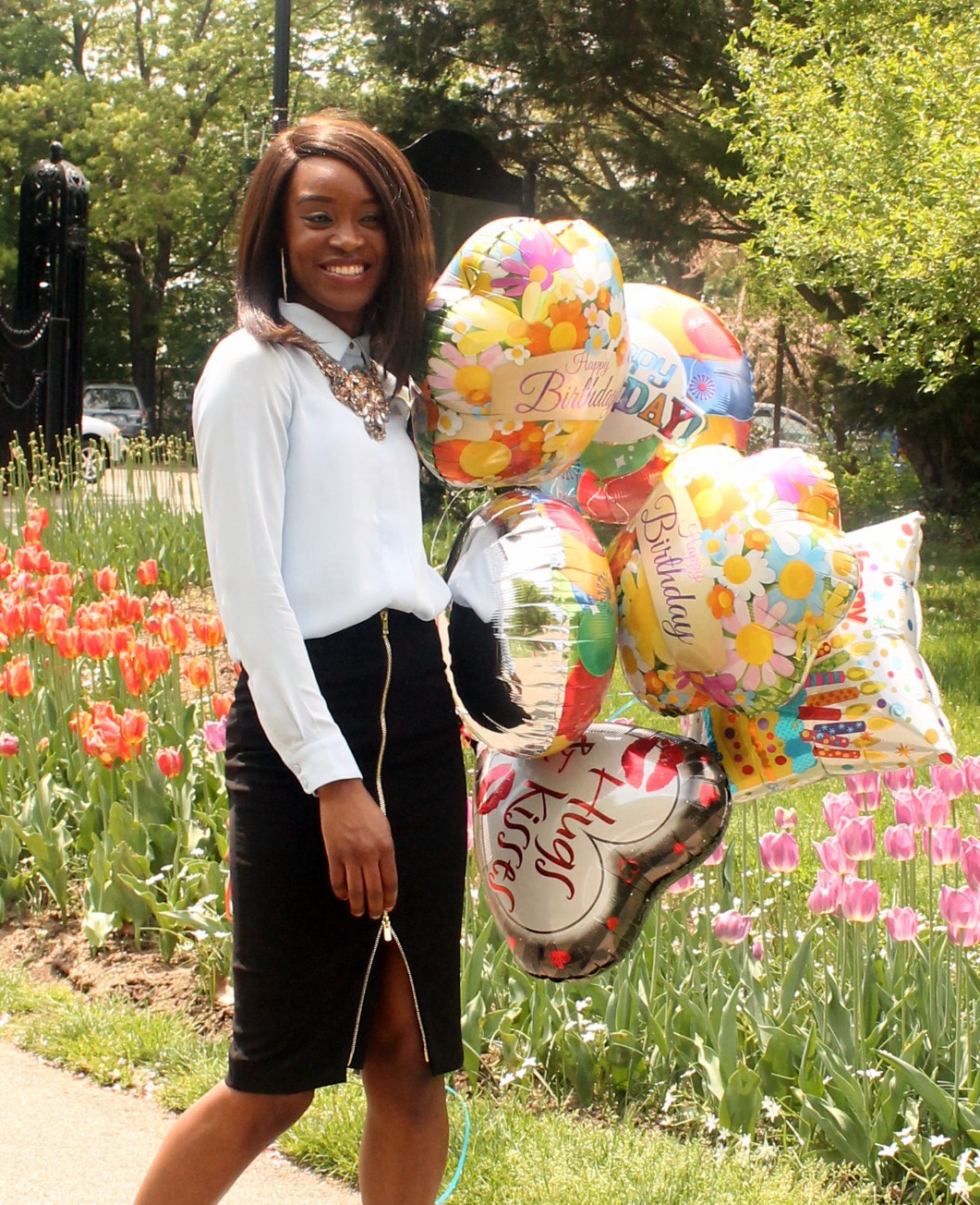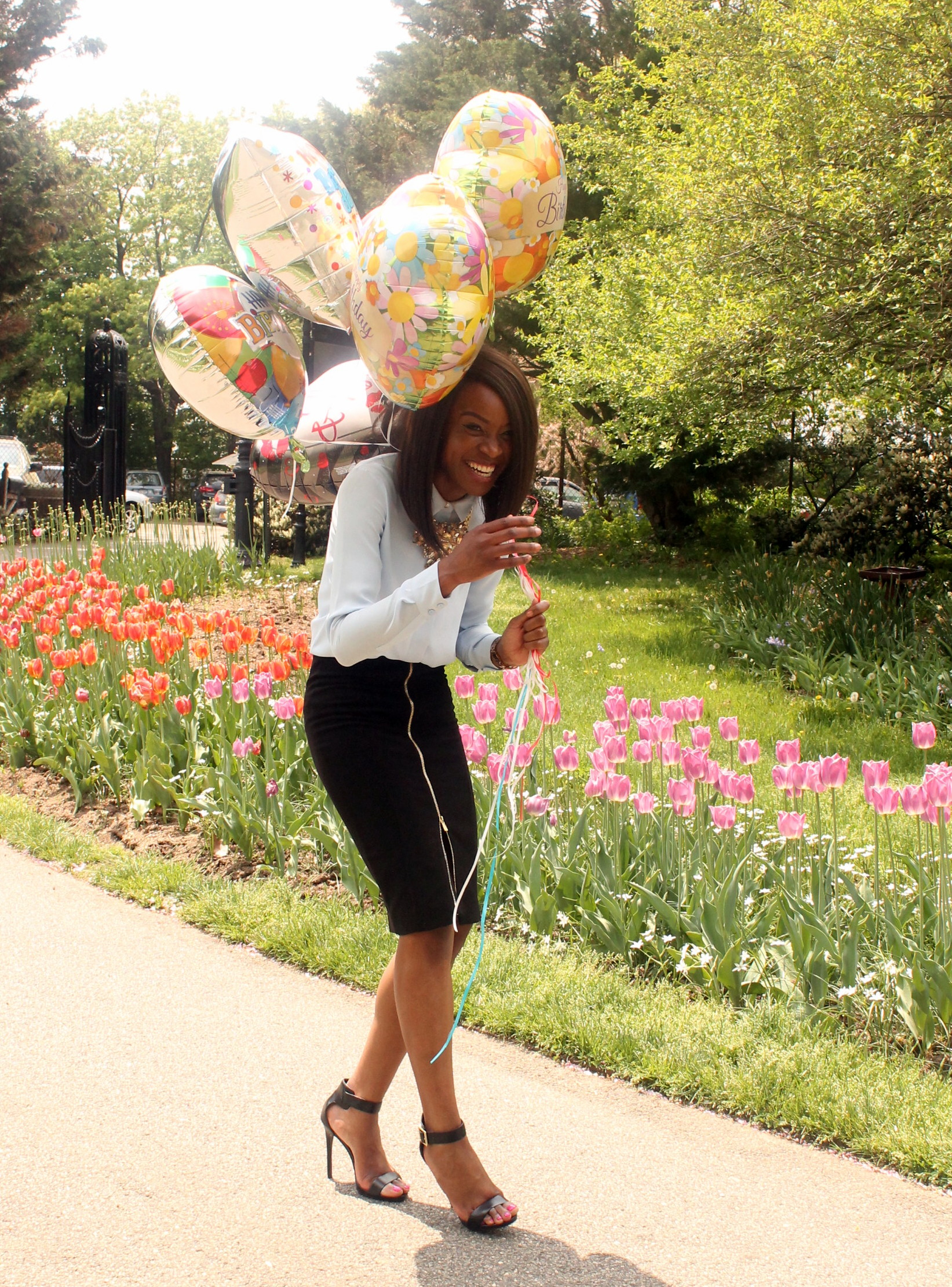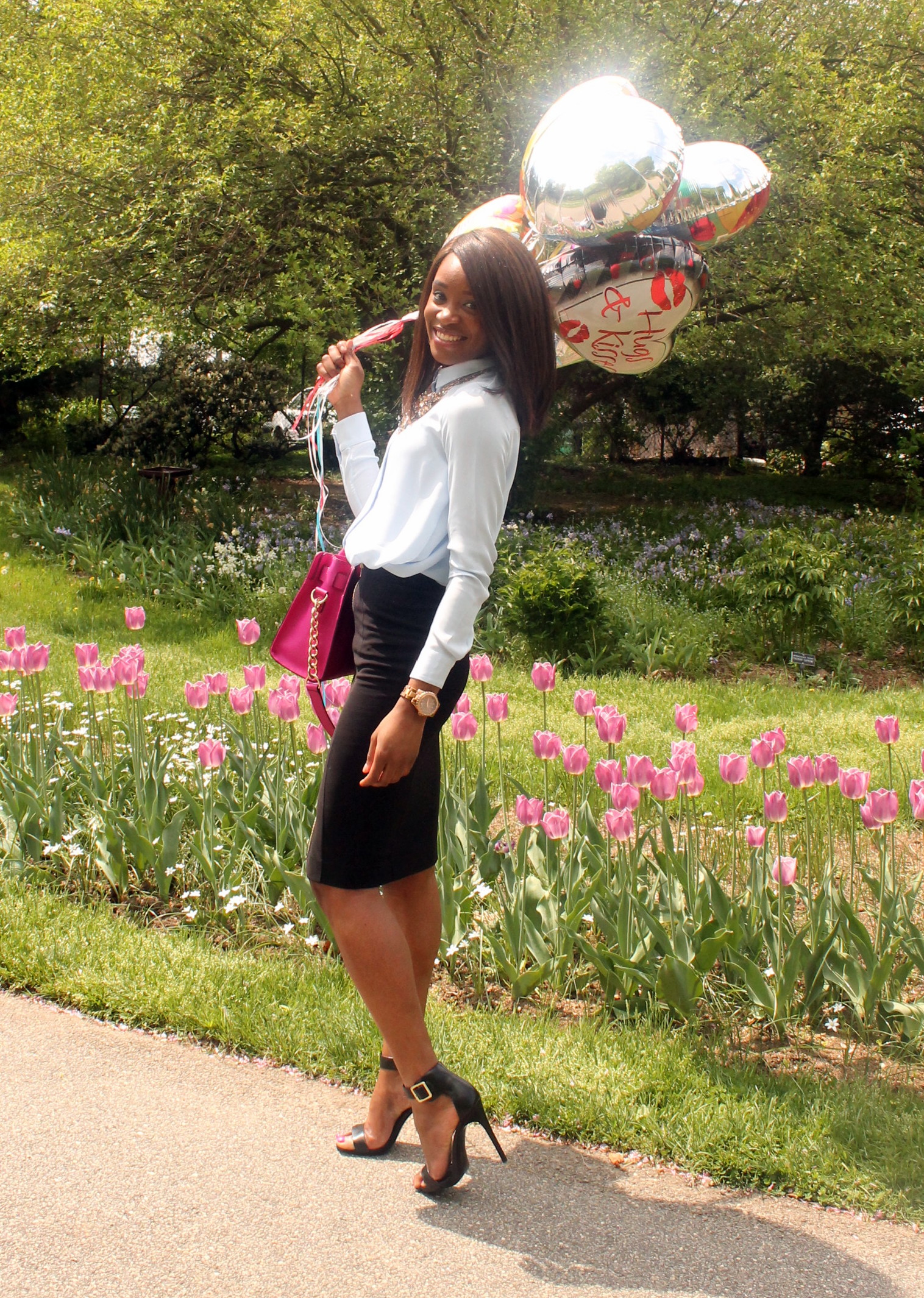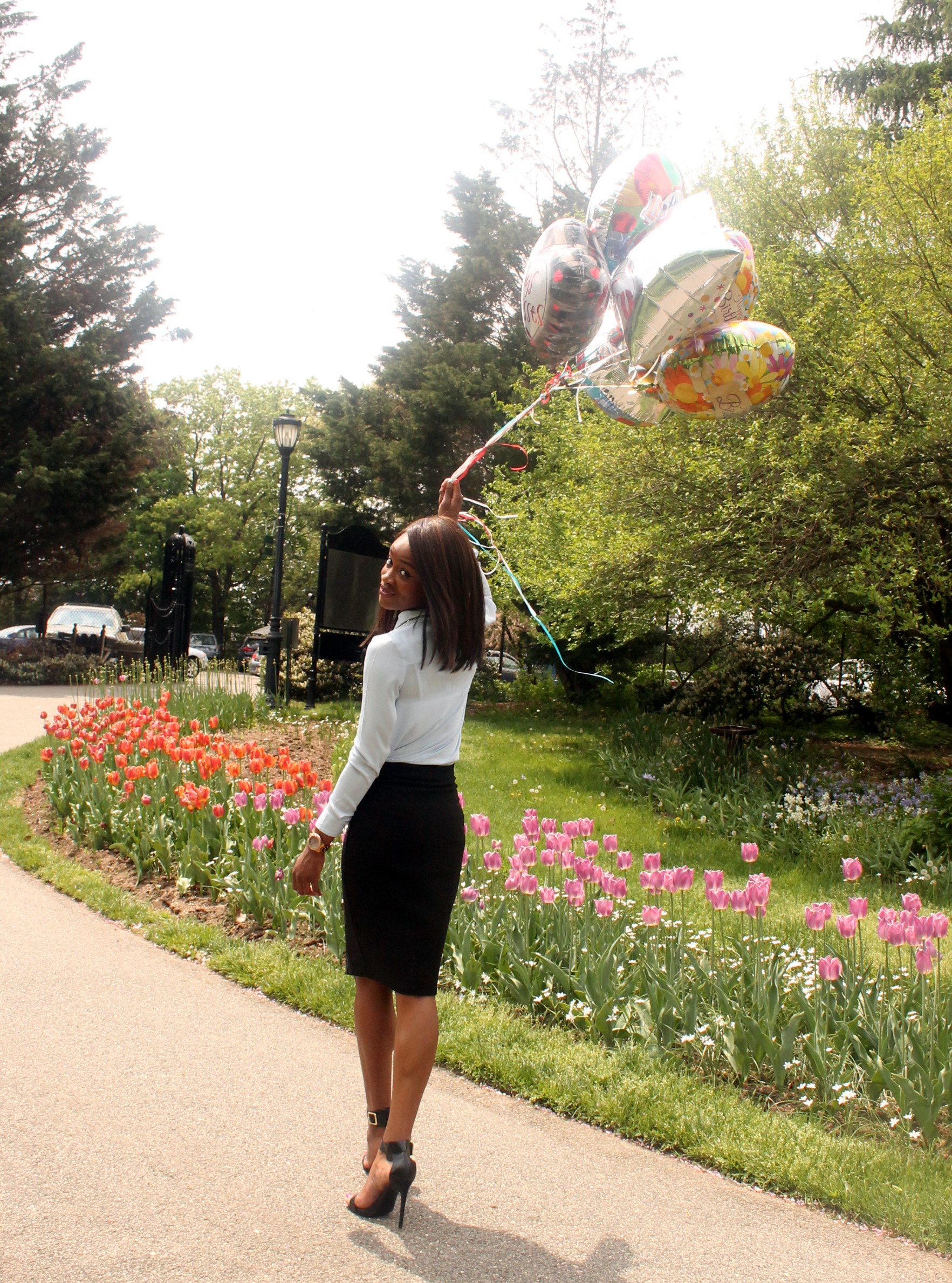 I wore my H&M pencil skirt (zippered colorblock option) backwards because I wanted the zipper details to bring more visual interest to the look in the front rather than the back. I have actually been obsessed with front-split skirts lately so it was great to be able to adjust the zipper to my liking. My pastel top is also from H&M. An ALDO statement necklace and STEVE MADDEN ankle strap heels (similar on sale!) completed the look. Simple but I felt chic that day!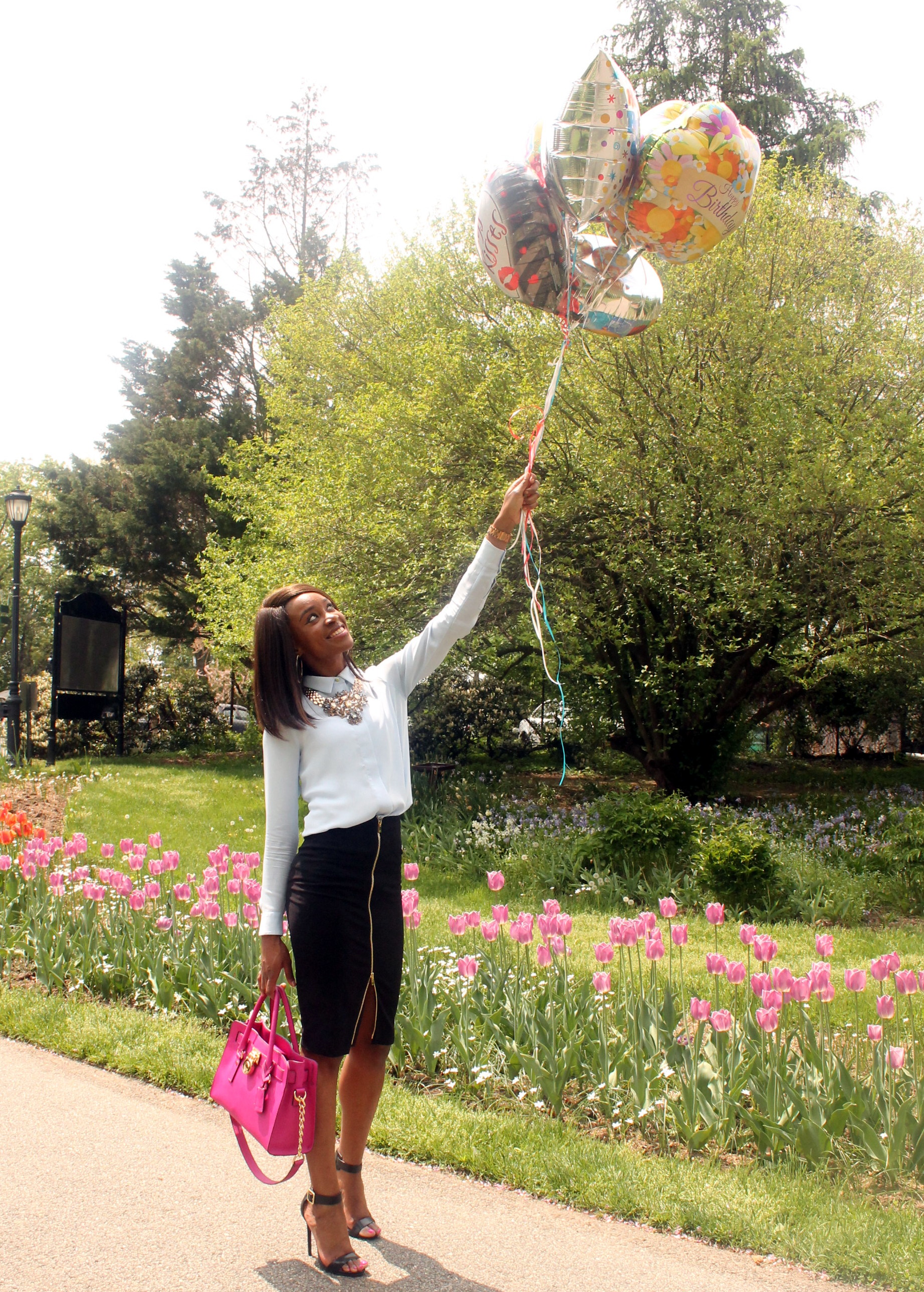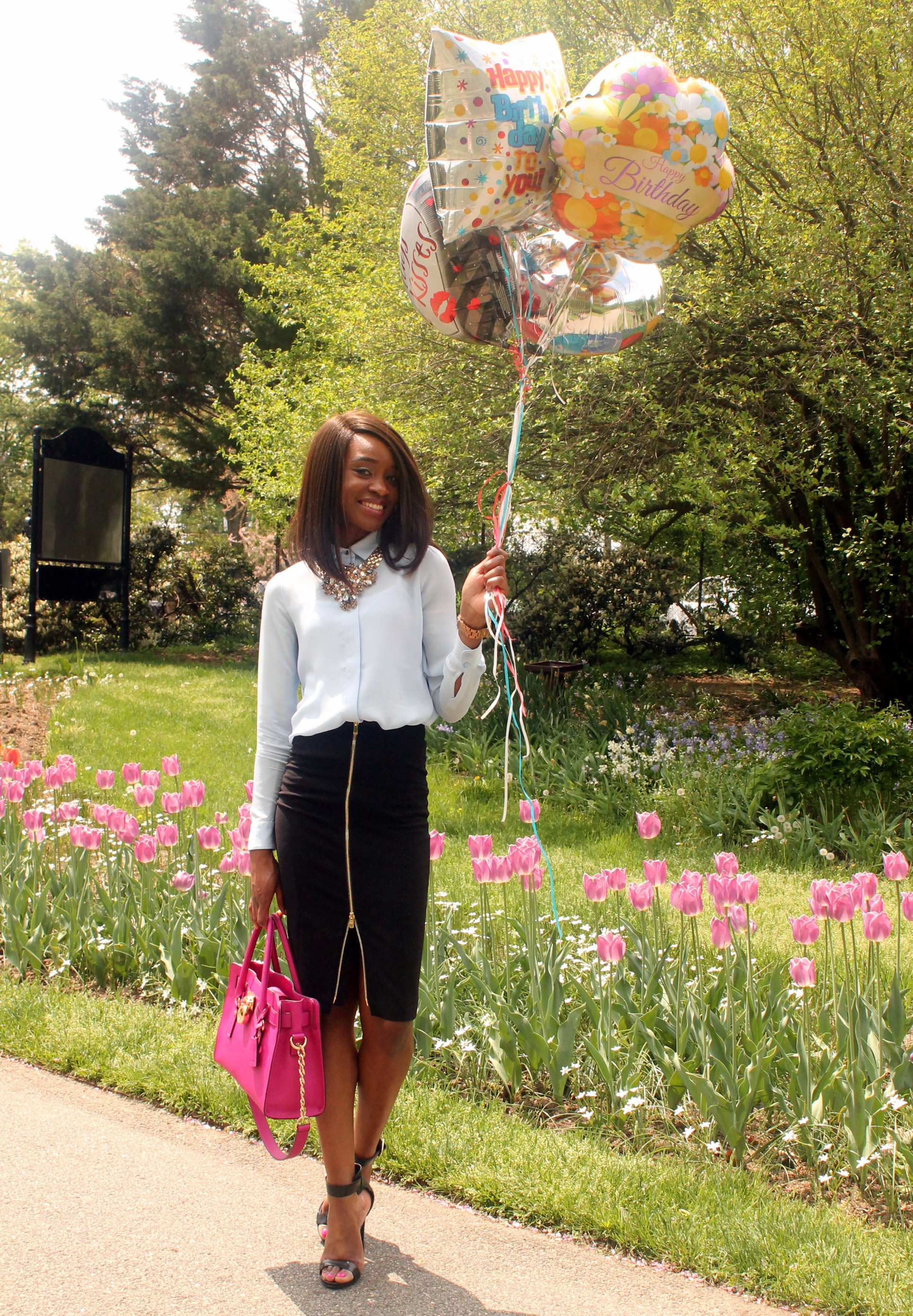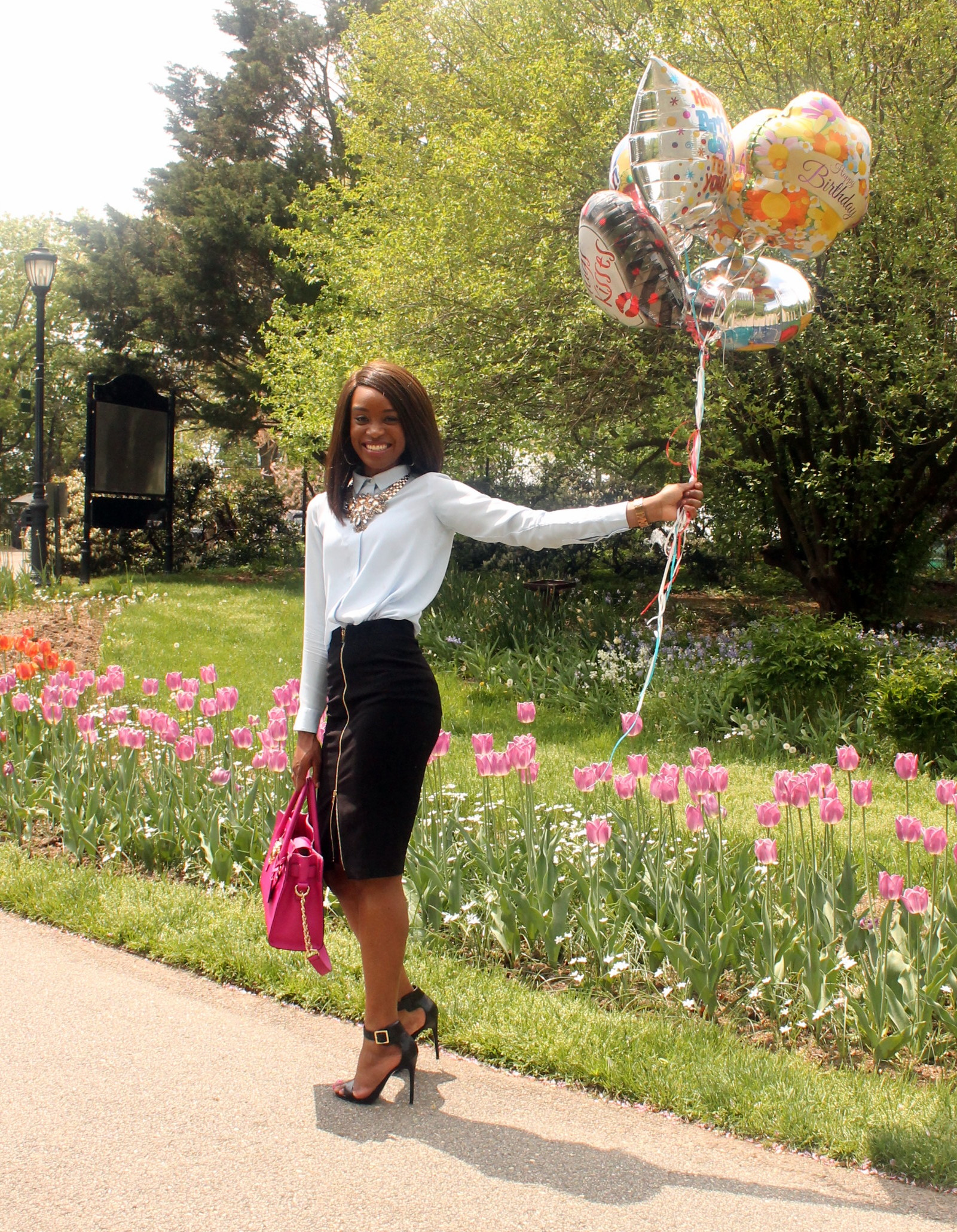 Though I have so much more to learn, I can proudly say that at 28, I have grown so much from the quiet, introverted little girl who moved to NY 10 years ago; and even if I am still nowhere near where I imagined I'd be at this age, I am pretty content with all my blessings and I have also learned to appreciate my trials. As Whitney Houston so eloquently put it "I didn't know my own strength" until I was knee deep and had to fight to remain standing in many aspects of my life.
I pray that the Lord will continue to guide me on this journey called life because I want my time on this planet to be impactful in the lives of everyone I encounter. To you all who showered me with so much love on my birthday and everyday I post on this blog and on social media – from the bottom of my heart, I thank you!
Be blessed darlings!
With love,
Edwina