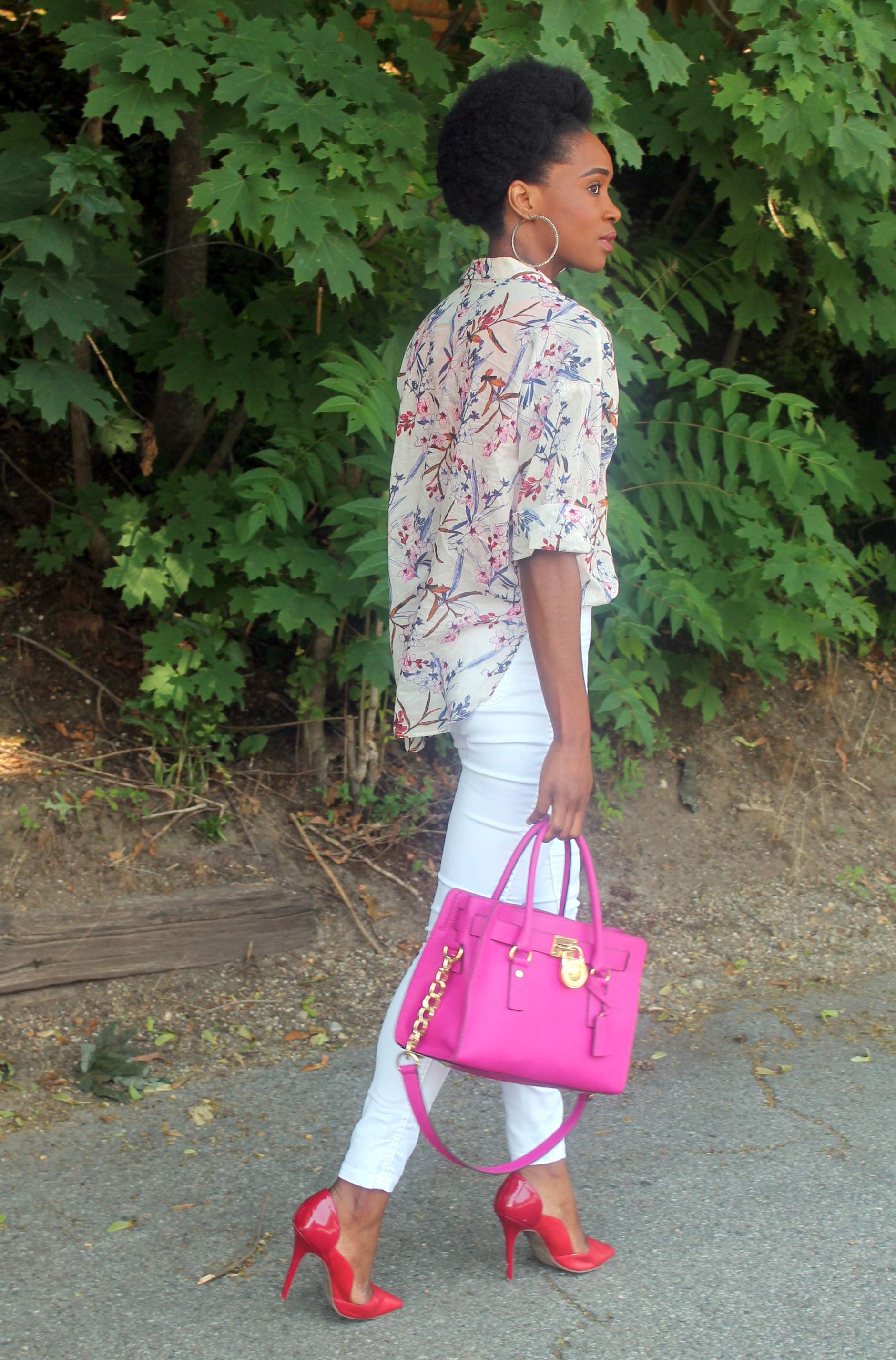 My first official post with my natural hair. I never thought this day would come – but as they say, 'never say never!
'Last month, I decided to let my hair out and experiment with some natural hairstyles for once. I've always let it out in the house in between hairstyles but never really stepped out of the house 'au naturel'. Having been relaxed for over a decade, this 'experiment' took me way back to my early childhood but learning to love my hair in my adult years taught me a few lessons that can certainly be applied to everyday life:
1. Your thoughts determine your reality. When it comes to my natural hair, I grew up believing that it was absolutely unmanageable and therefore should always be hidden under protective styles. This comes as a result of growing up in an environment where long, relaxed hair was the epitome of beauty. As soon as we reached adolescence, the countdown to our first perm started and once you've had silky straight hair, you just don't go back to kinks, coils and curls… Boy, am I glad that this mentality is a thing of the past?! Don't get me wrong, there is absolutely nothing wrong with choosing to relax your hair, however, the bottom line is that we must learn to take care of our mane to prevent disasters on our scalps. I had to get it in my head that my hair is not 'stresssed' therefore it does not have to be relaxed to be beautiful. 
2. Learn from your experiences but don't dwell on the past. You will never achieve positive results until you consciouly decide to have a positive attitude despite past obstacles. I mean how do you forget the fact that brushing your hair ended up in a broken wooden brush? Seriously, I was traumatized after that incident. I've never heard of a brush breaking so I just knew that may hair was a force be to reckoned with so I backed down and left it alone. Until I decided that I can learn the needs of my hair and take care of it with love, it didn't cooperate. Now I am obsessed with it and its texture. It's part of what makes me… me. Now I know to leave the brush to the side until my hair is fully moisturized. I'm never breaking another one because once you know better, you do better.                                      
3. If you're at peace with your decision, do not look to others for approval. Being in a predominantly white environment on the daily, I knew that my peers would be shocked to see me rock an Afro. I received compliments from most but others just seemed a bit confused that my hair could look so different than what they're accustomed to seeing. If I was seeking their approval as to whether or not I look OK, I would quickly change my look to fit the 'norm' but this 'fro is me. If it grows out of my scalp, I will love it as is and will careless if others do. To each their own. Just be comfortable in your skin.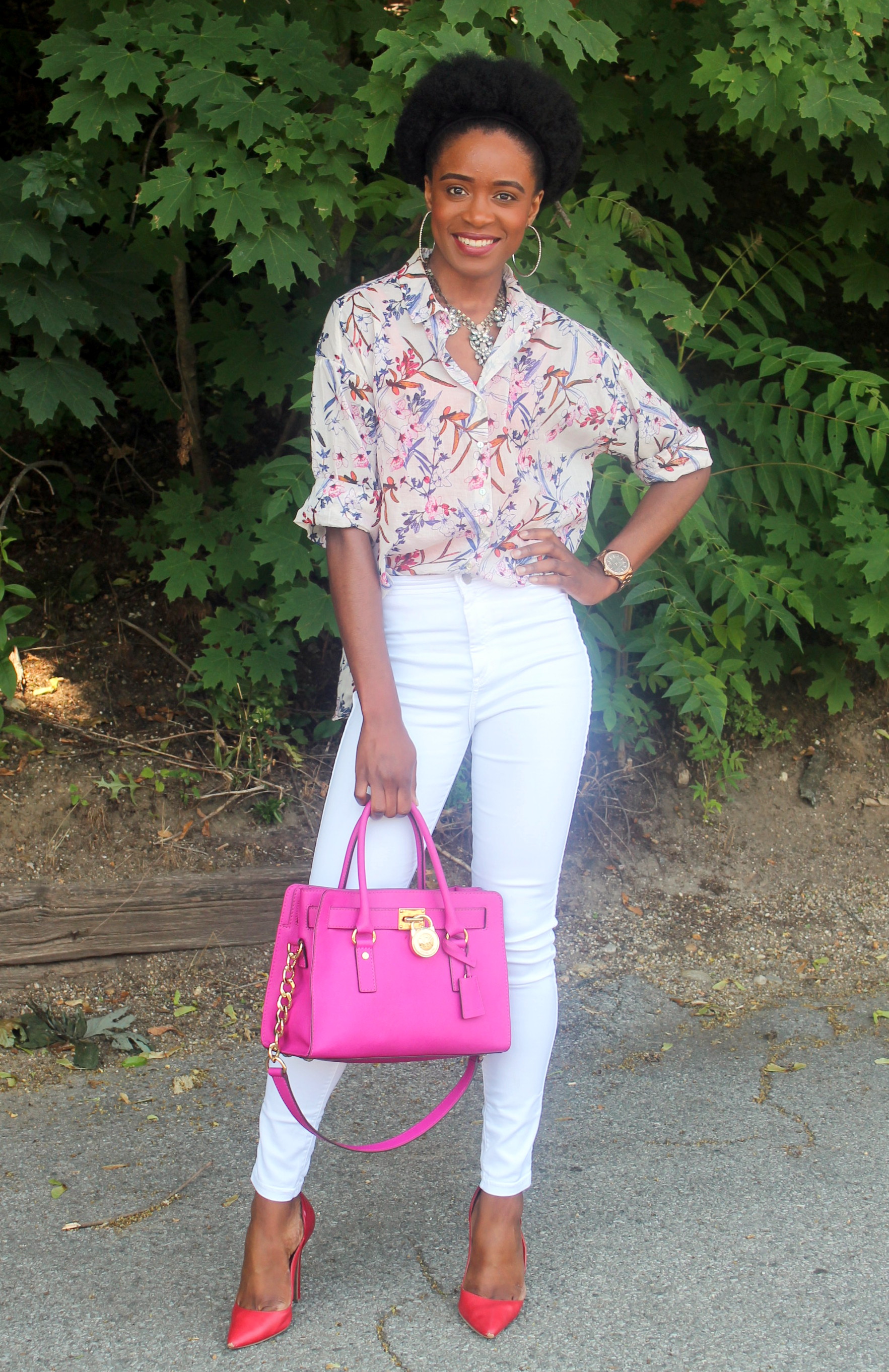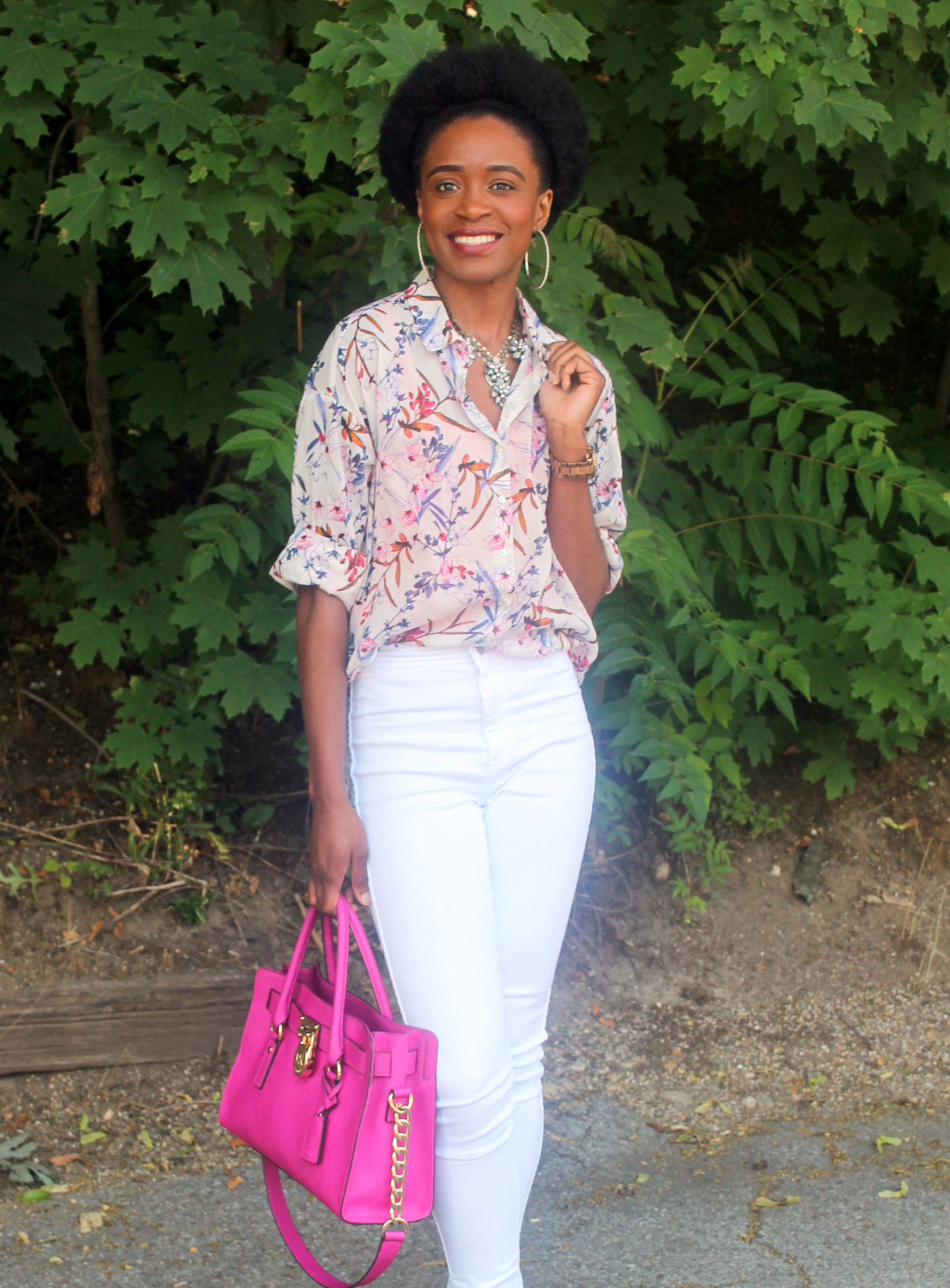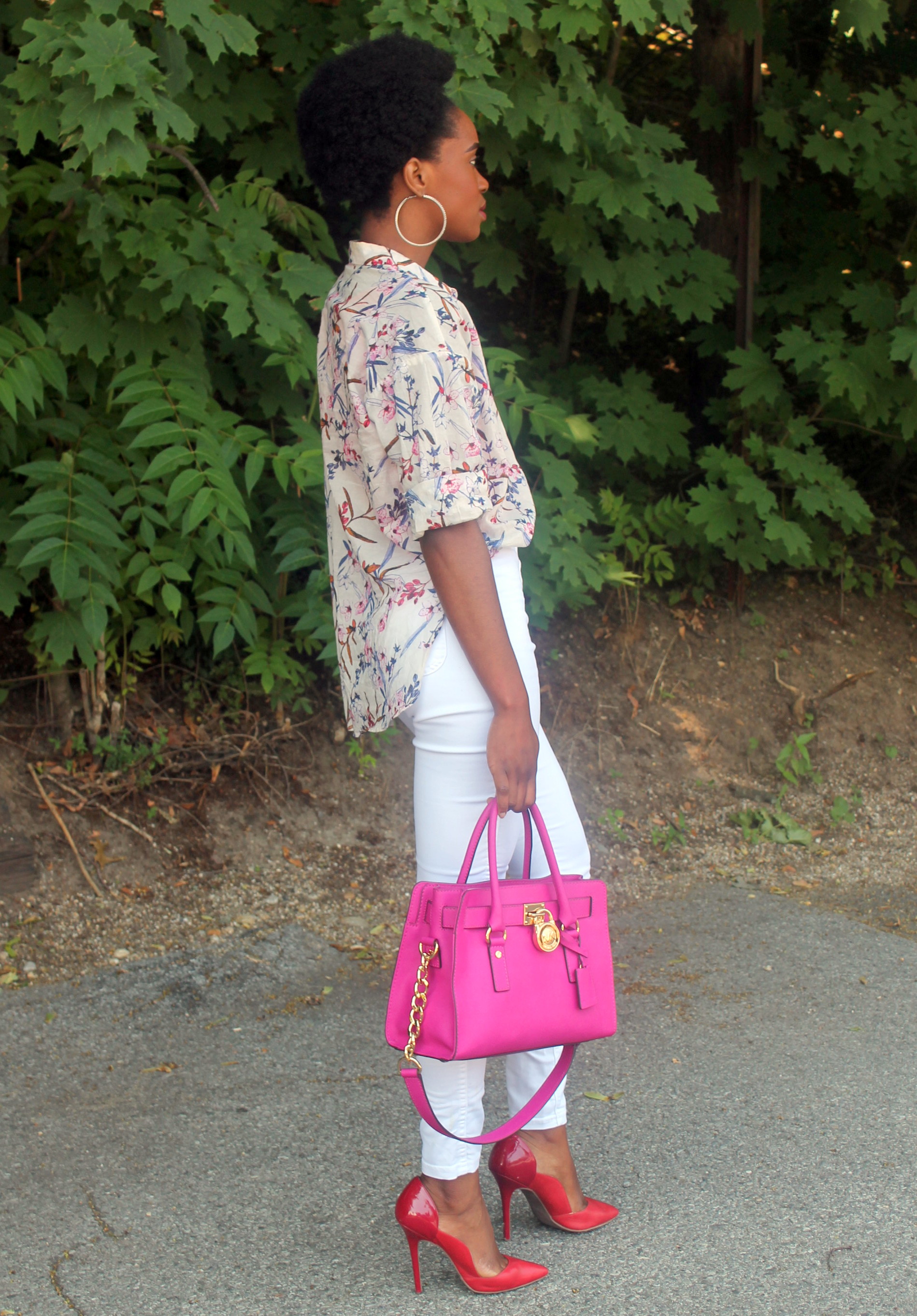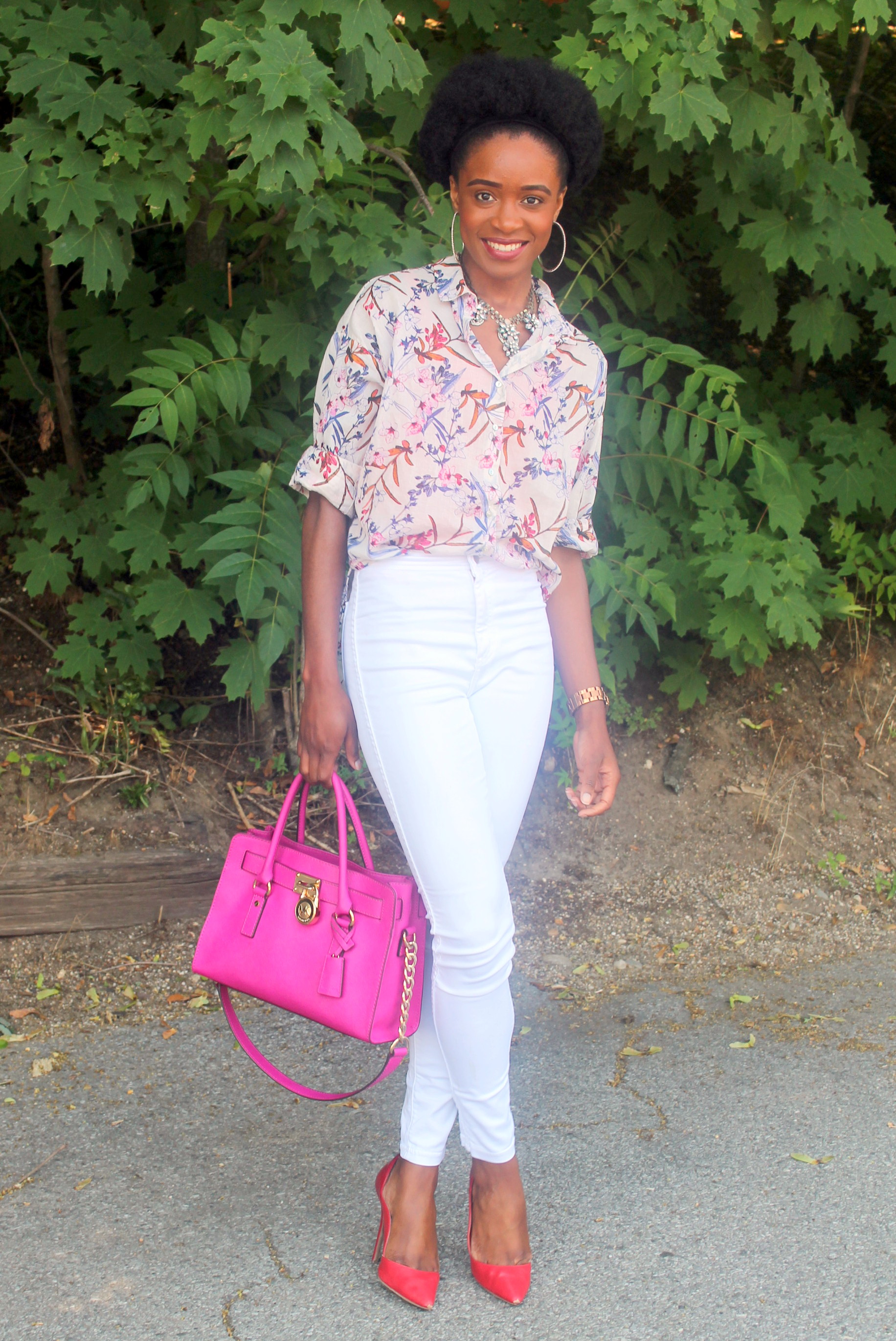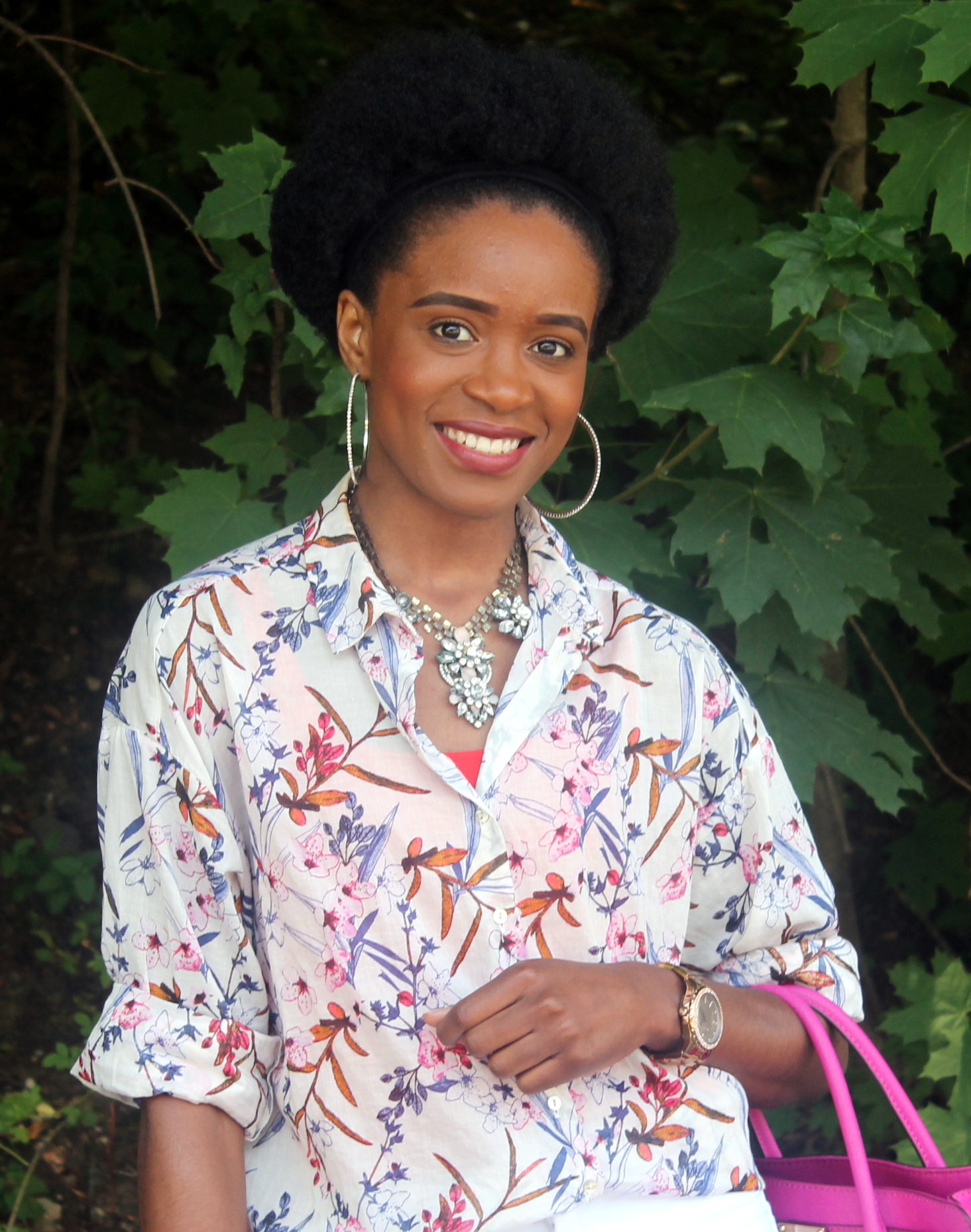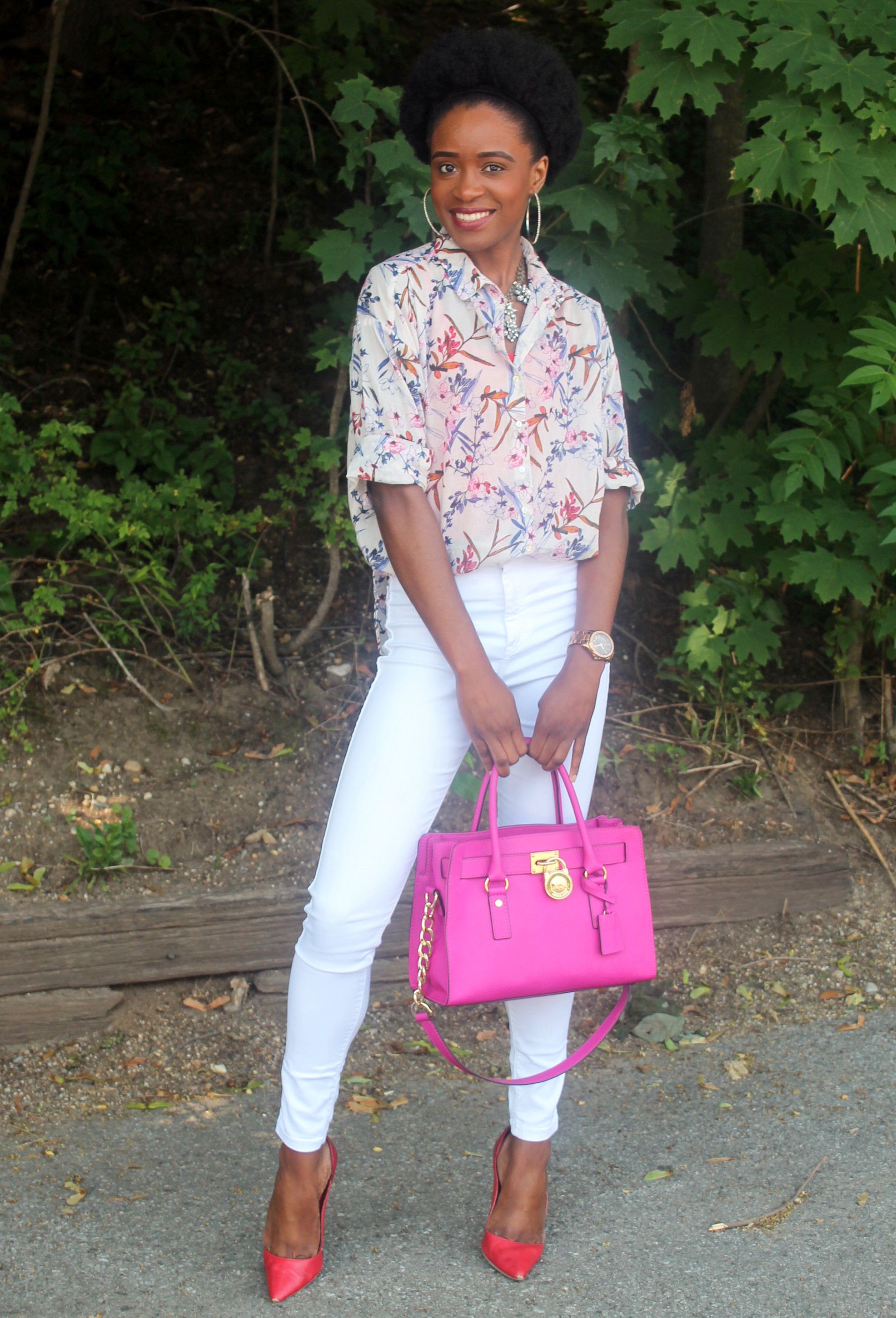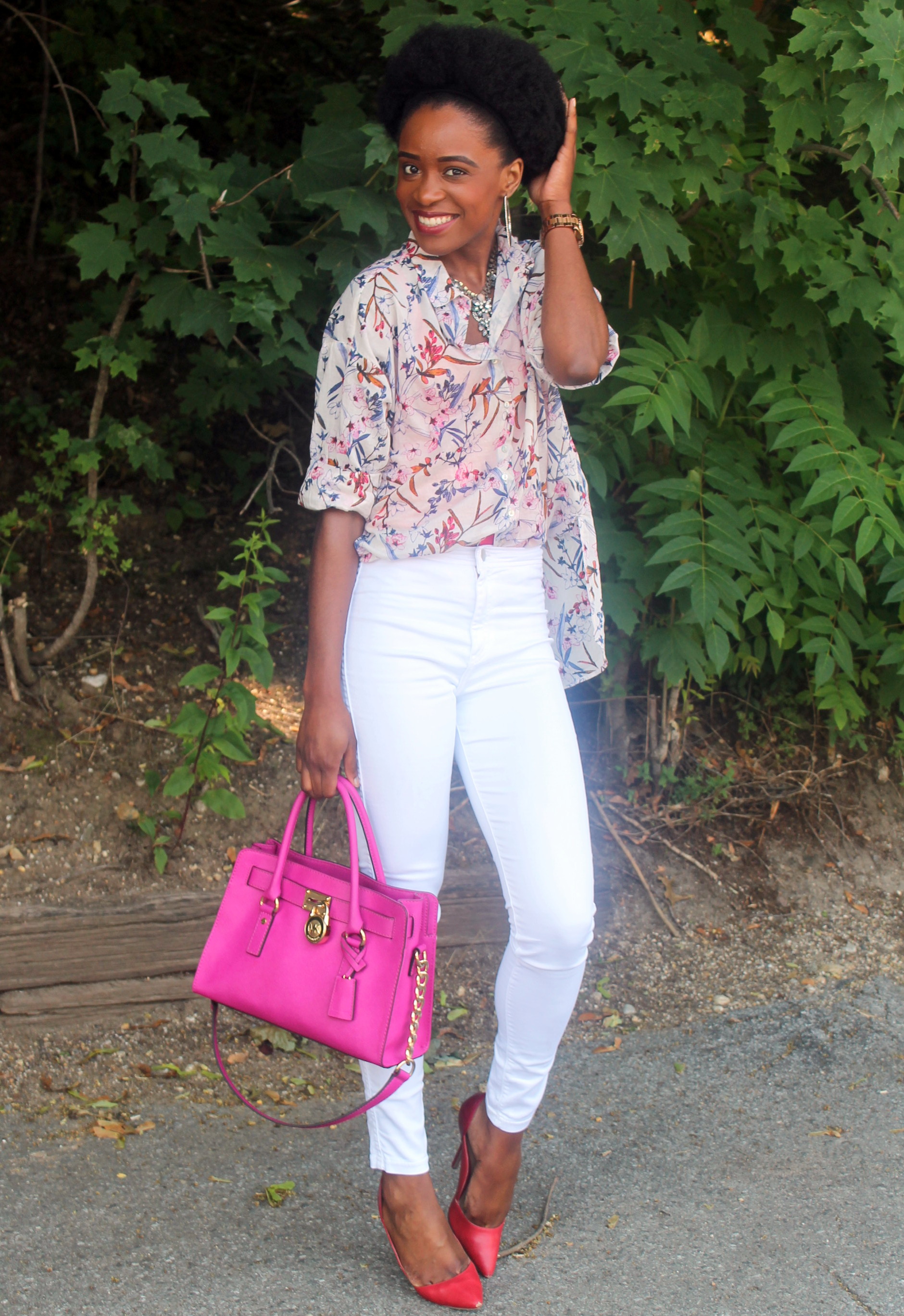 Wearing: 
AMERICAN APPAREL denim
H&M floral top
MICHAEL KORS watch & purse
Heels & necklace via DSW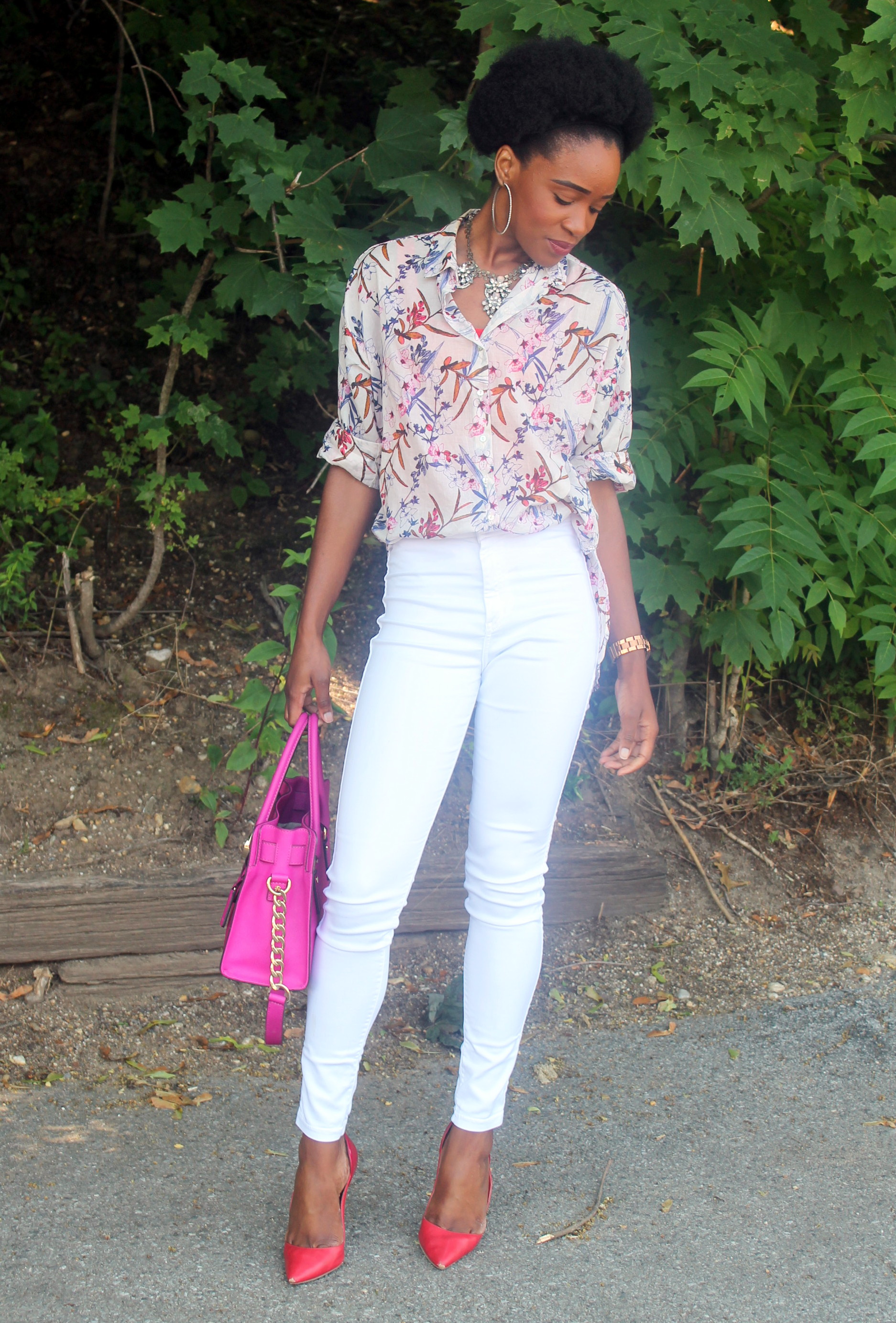 Thank you for reading. 
With love, 
Edwina