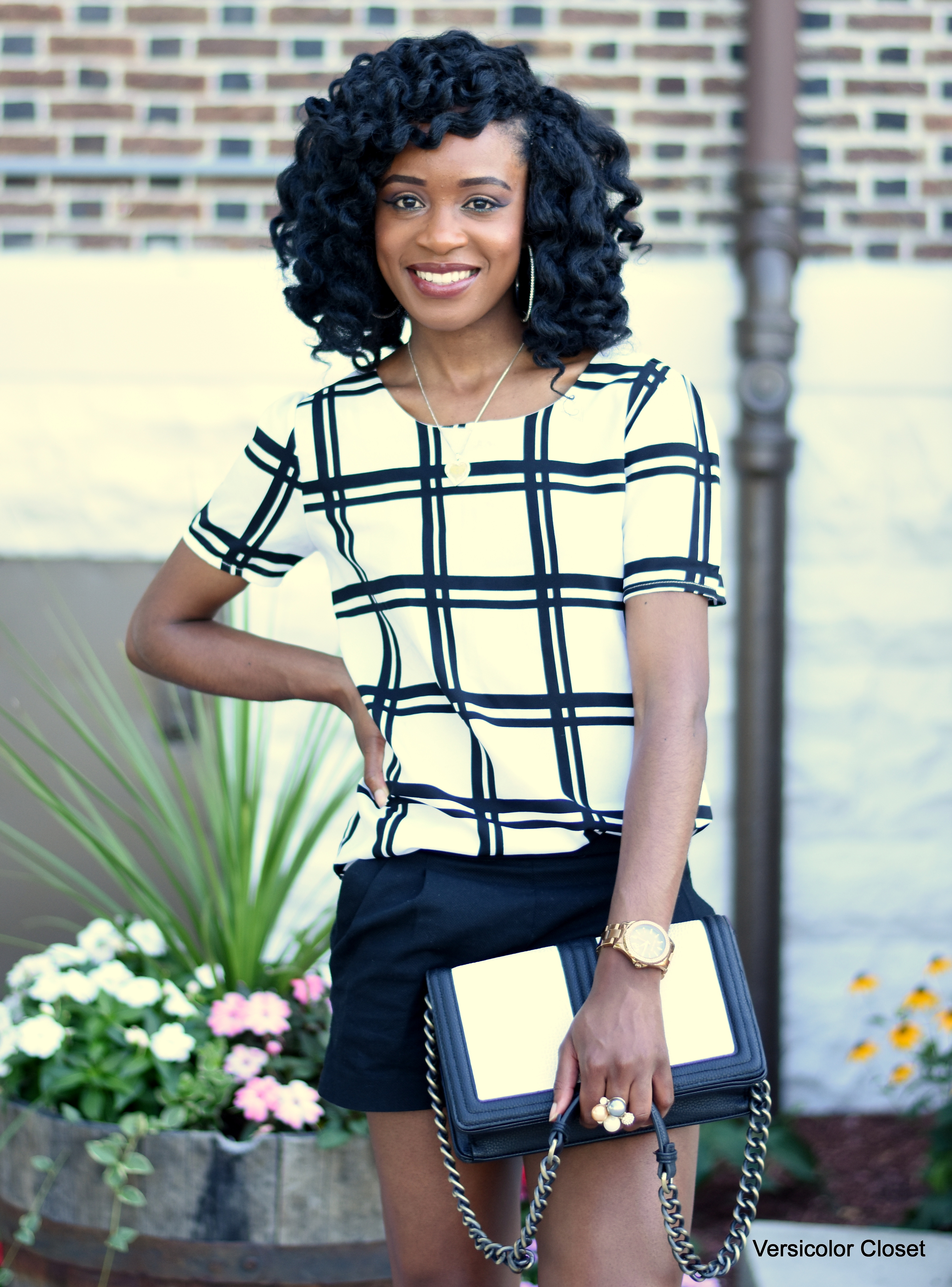 If you're following me on Instagram and / or Facebook, you may have read that my paternal grandmother passed away in Haiti and I had to make an unexpected trip back home for the burial. It was probably the most emotional day of my life so far:( Over the past 8 months, the family buried 6 people of which 3 were my grandma's siblings. It really feels like the end of a generation but as sad as it is, we all know death is a part of life. Because of our faith, we rejoice through our tears, knowing that our loved ones are just transitioning from one life to the next. The Lord has given and He has taken away; Glory be to His Holy Name! 
Where I'm from, when you lose a close family member, what you wear ought to reflect the fact that you're mourning. For instance, when one loses his / her mother, black and other dark colored clothes are worn for two years straight. When it comes to one's father, the time frame of 'mourning through fashion' is one year and for grandparents, it is six months. I considered following this practice to honor the memory of my grandmother and I did so from the time she passed up until the funeral but if I were to keep this up for six months, I would either have to get rid of my entire Versicolor closet and go shopping for a new neutral wardrobe or wear the same things over and over again – neither of which is an acceptable option for me.  
When discussing this with my bestie Malita of Maliny Collections, she told me that in Zambia, the family of the deceased cannot shower until after the burial. *GASP* Can you imagine? I also read online that in China, the clothes that someone wears to the funeral are to be burnt after the service. Burning my lovely Zara LBD? I think NOT! In Brazil, besides black, purple is the mourning color of choice and it is considered bad luck to wear such color when not attending a funeral service. 
Though I find these cultural differences quite intriguing, I choose to believe that the mourning process is something deeper than one's sartorial choices. Let me make it clear that I am in no way, undermining anyone's beliefs or cultures. My grandmother's passing deeply affected me and I still have a hard time accepting the fact that she's no longer with us but the color of my clothes are in no way a valid representation of how much of a void her passing has left in my heart.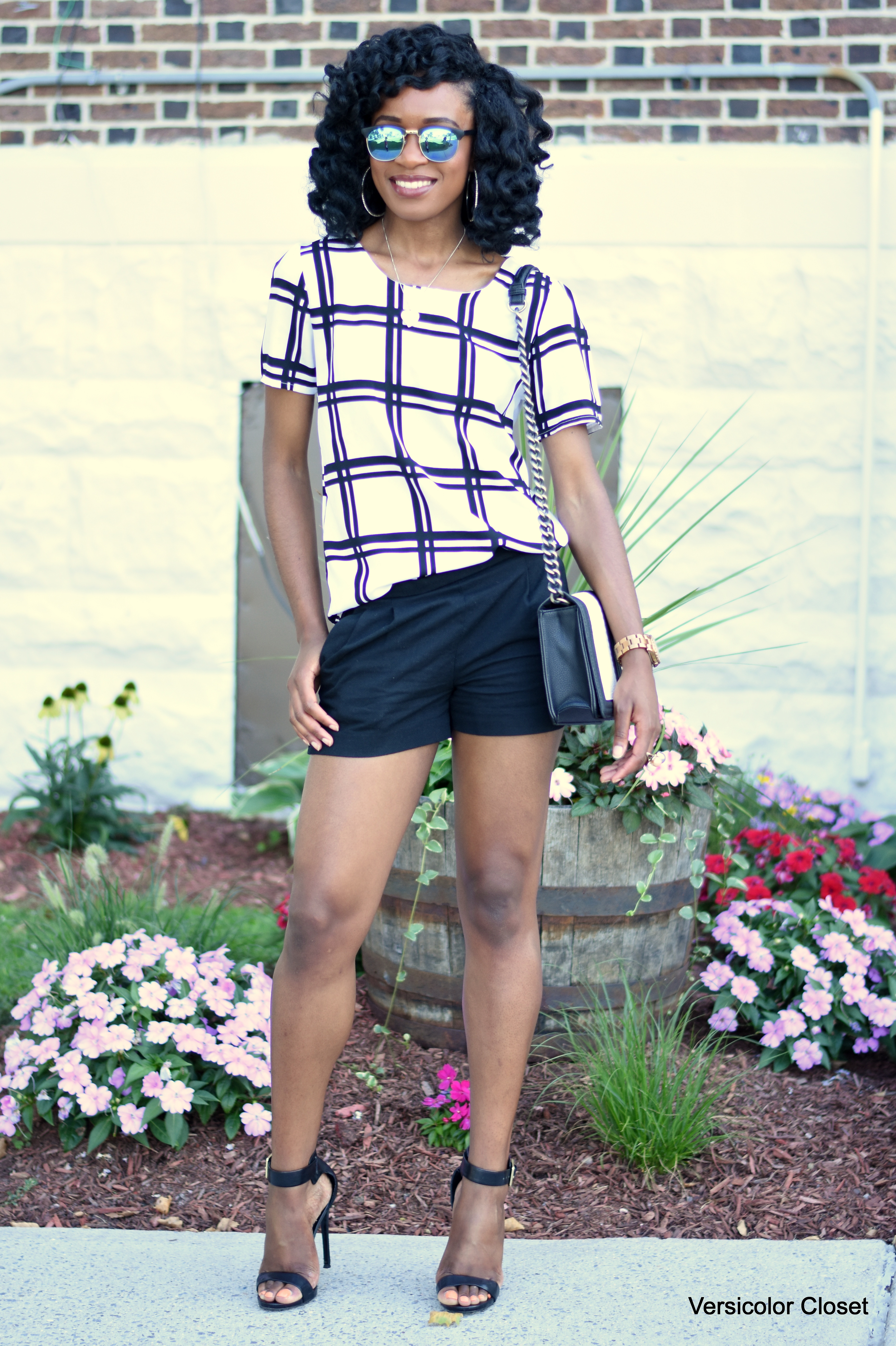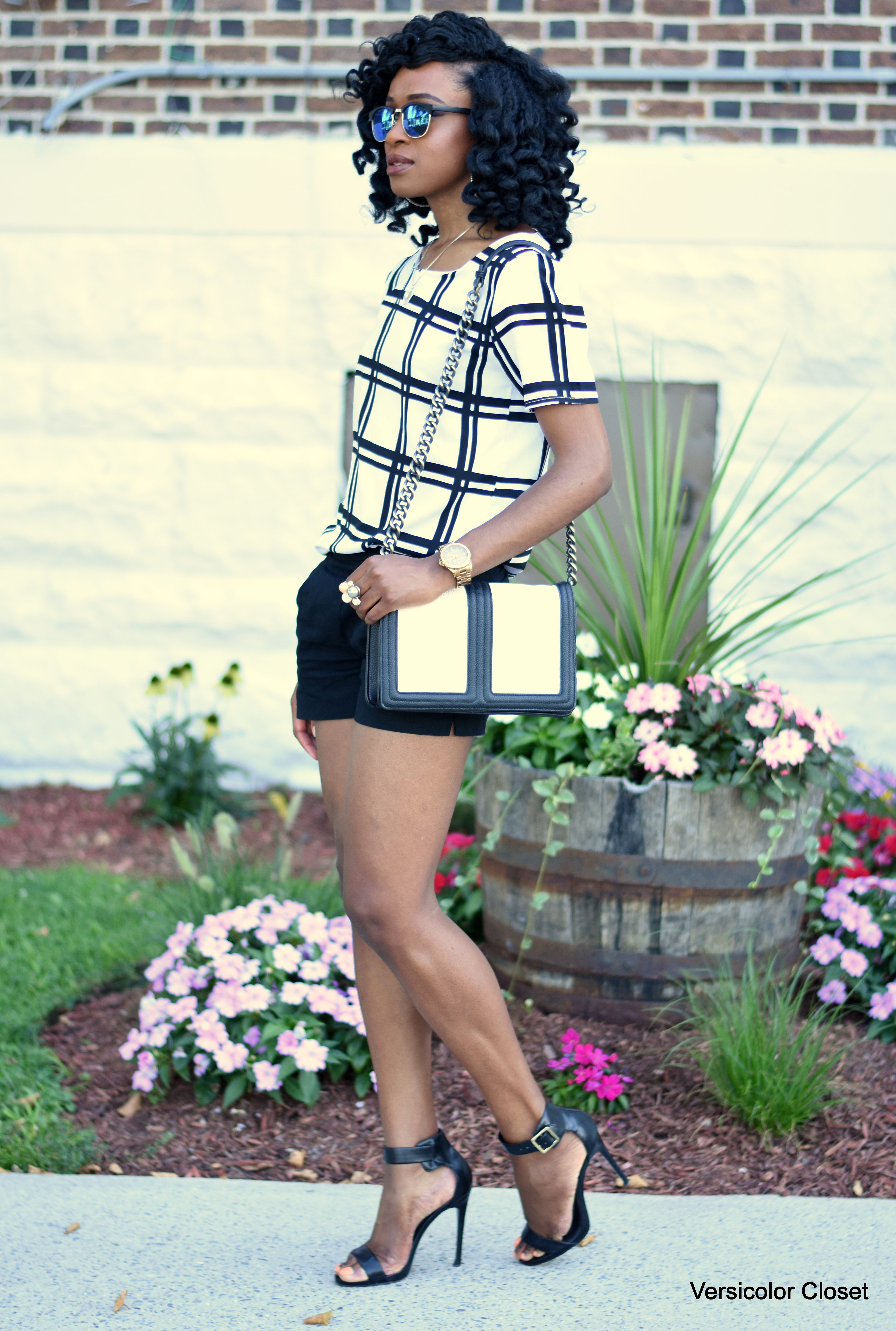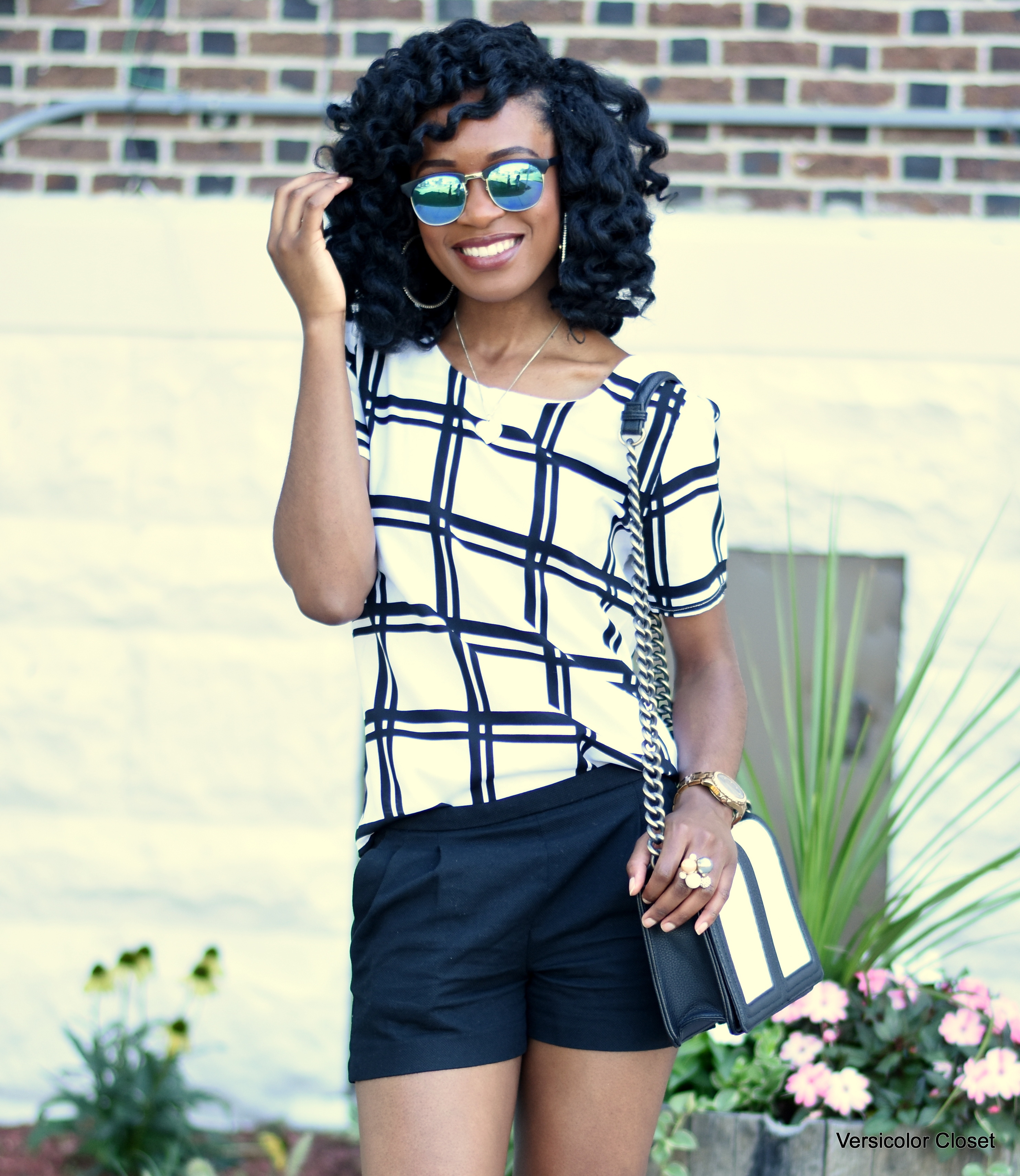 On another note, I've been getting a lot of compliments about my hair both on social media and in person – more specifically from the lady at Target last night who was so sure this was my real hair:) Makes me want to pat myself on the back because I actually did it myself and honestly, I think anyone can achieve this look with a little practice. After installing four packs of Marley hair (you may use any brand available at your local beauty supply store), I rocked a big Afro for a couple of weeks. But when I got to Haiti, I decided to curl it. 
The curling process can be a bit tedious and time consuming but once you're used to it, it should be a breeze. I saturated the hair by spraying a mixture of water and conditioner on it, then followed with a cream moisturizer. I then detangled the hair using a Denman brush. After that, I used the standard pink perm rods and twisted 1-inch sections as I rolled the hair around the rods. It is imperative to twist as you roll. When this process was complete, I carefully dipped each rod in boiling hot water for 15 seconds, then dried and unraveled each section. 
To make the process easier, I've seen some Youtubers curl the hair before the install and others install it as a wig instead. Here is a YouTube tutorial that demonstrates this process better than I can explain it. I hope this helps but please feel free to inquire in the comment section below in case you have any further questions.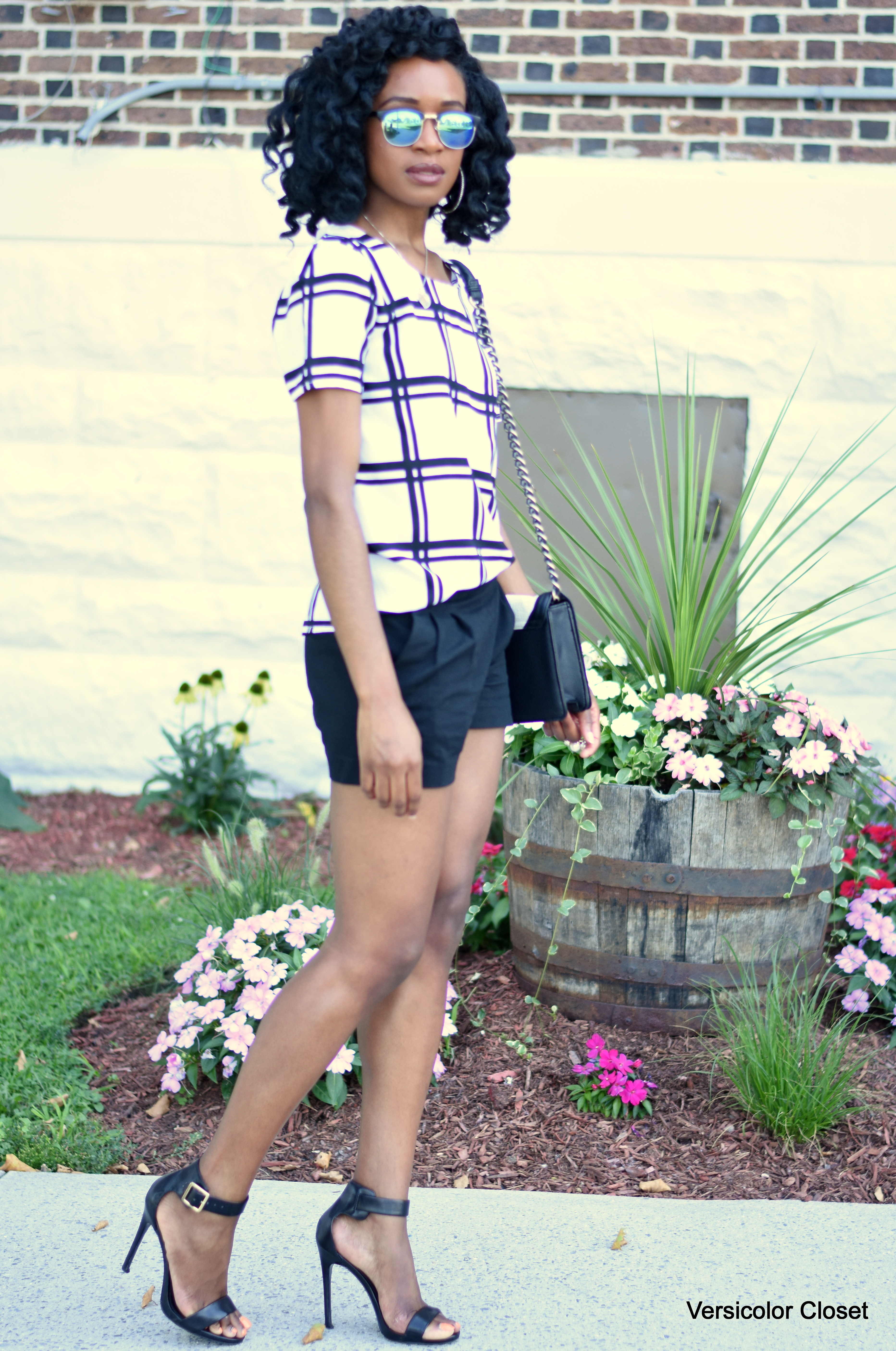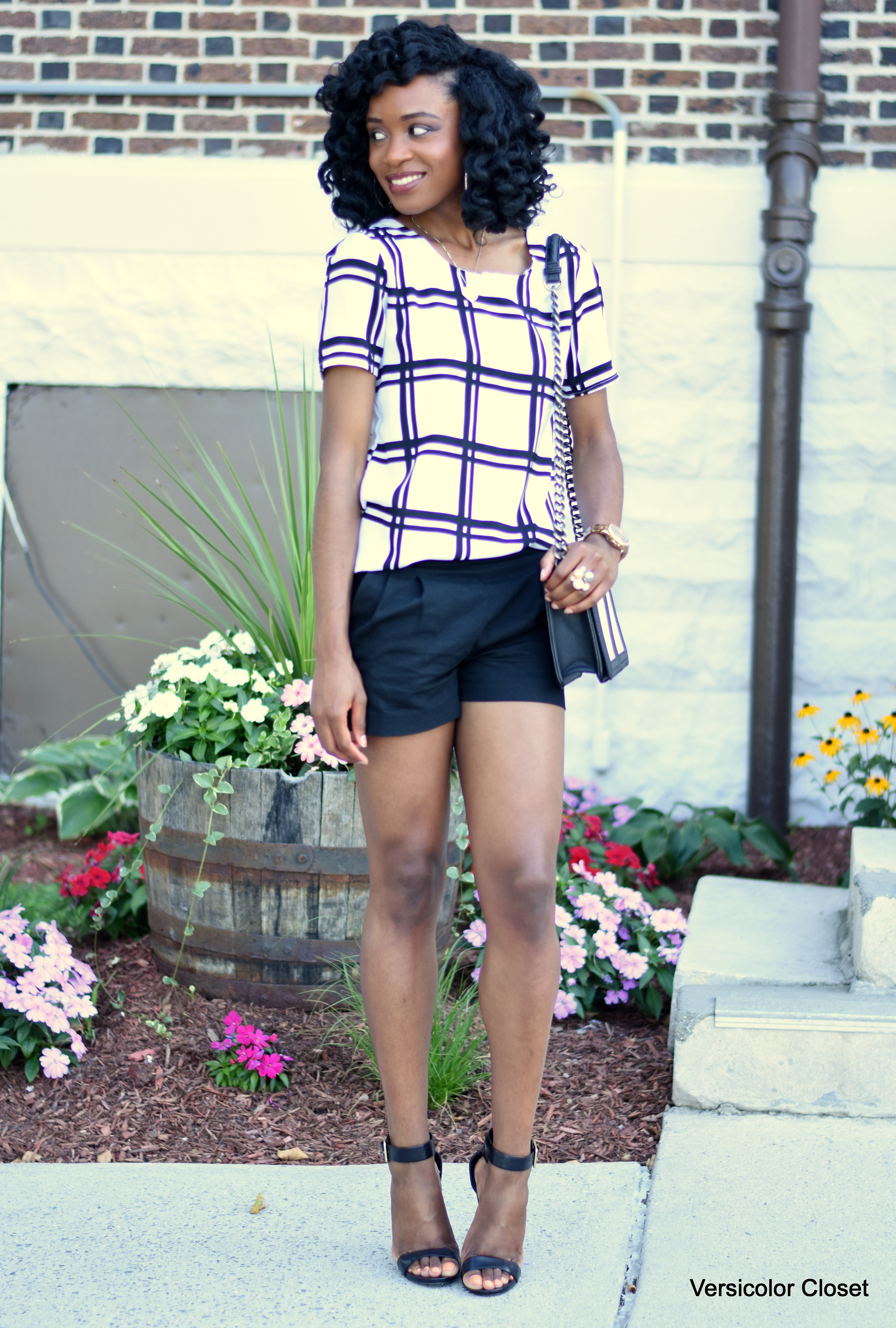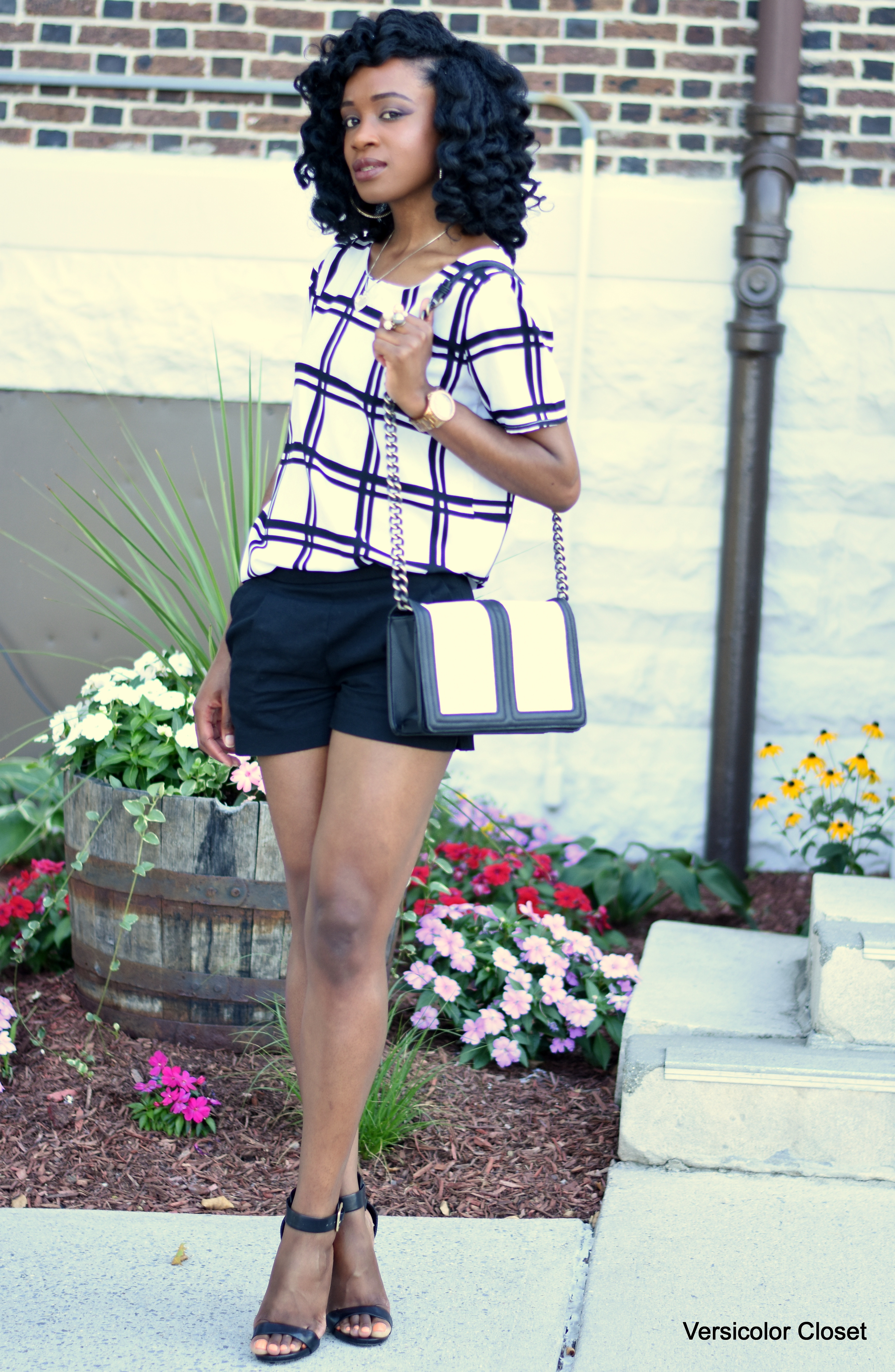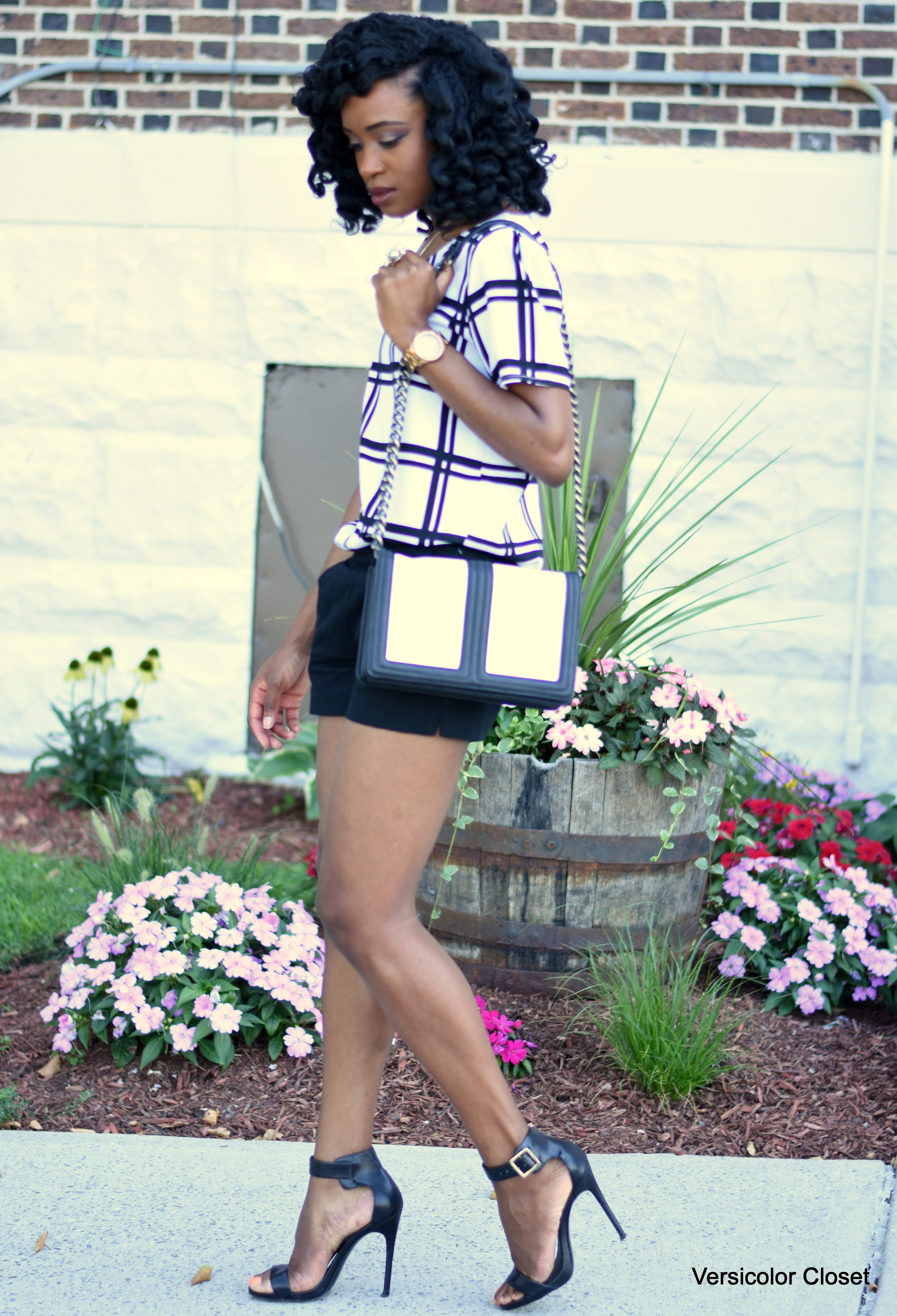 Wearing: 
SheInside Top (only $13!) – previously seen in this post :: Jcrew Shorts :: H&M cross body bag :: Michael Kors watch :: Steve Madden sandals :: H&M sunglasses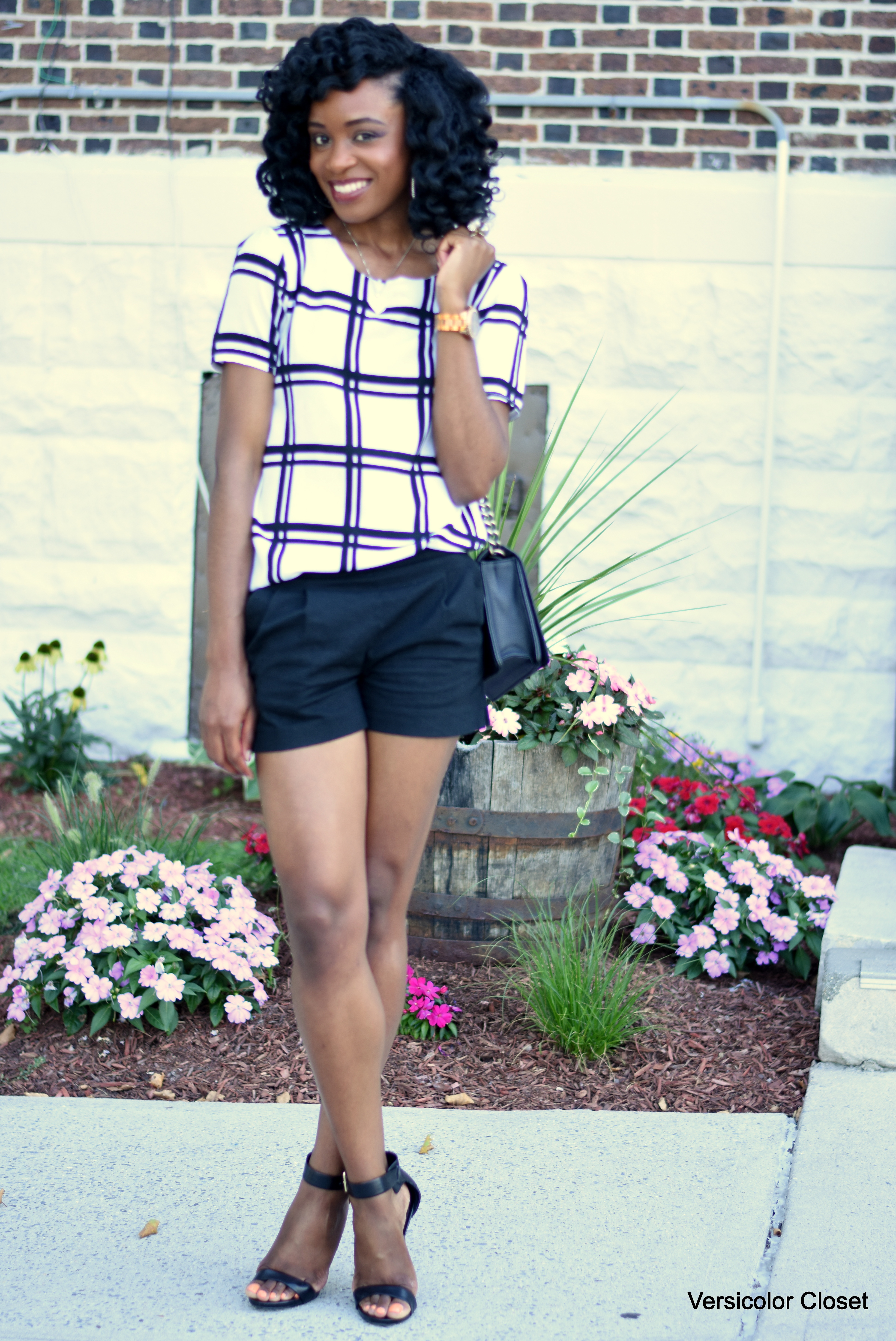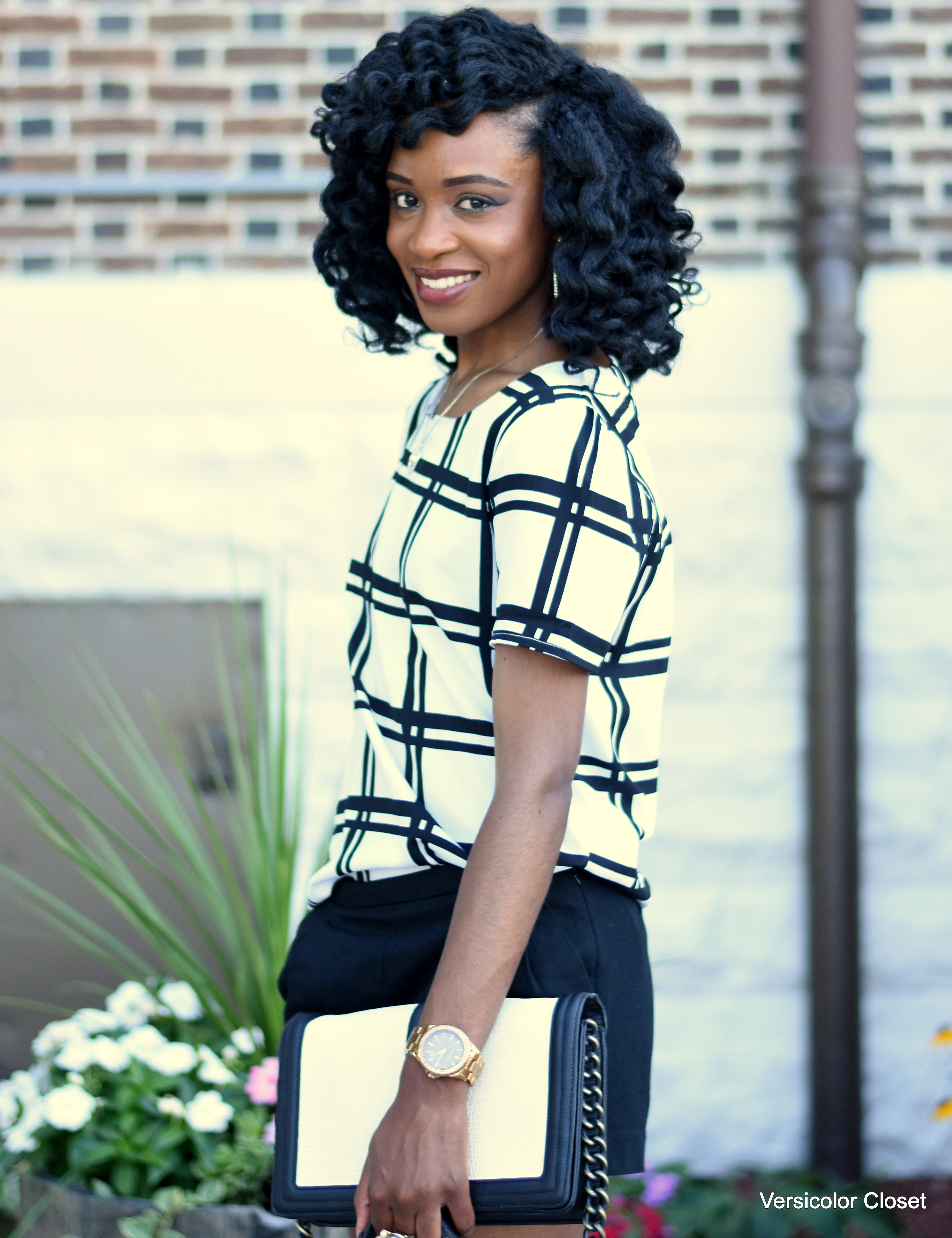 What are some of your 'cultural rules' that apply when there is a death in the family? Please share; I'd love to read them.
As always, thank you for reading. Your support means the world to me. 
With love,
Edwina