Keeping it simple with a hint of glamour.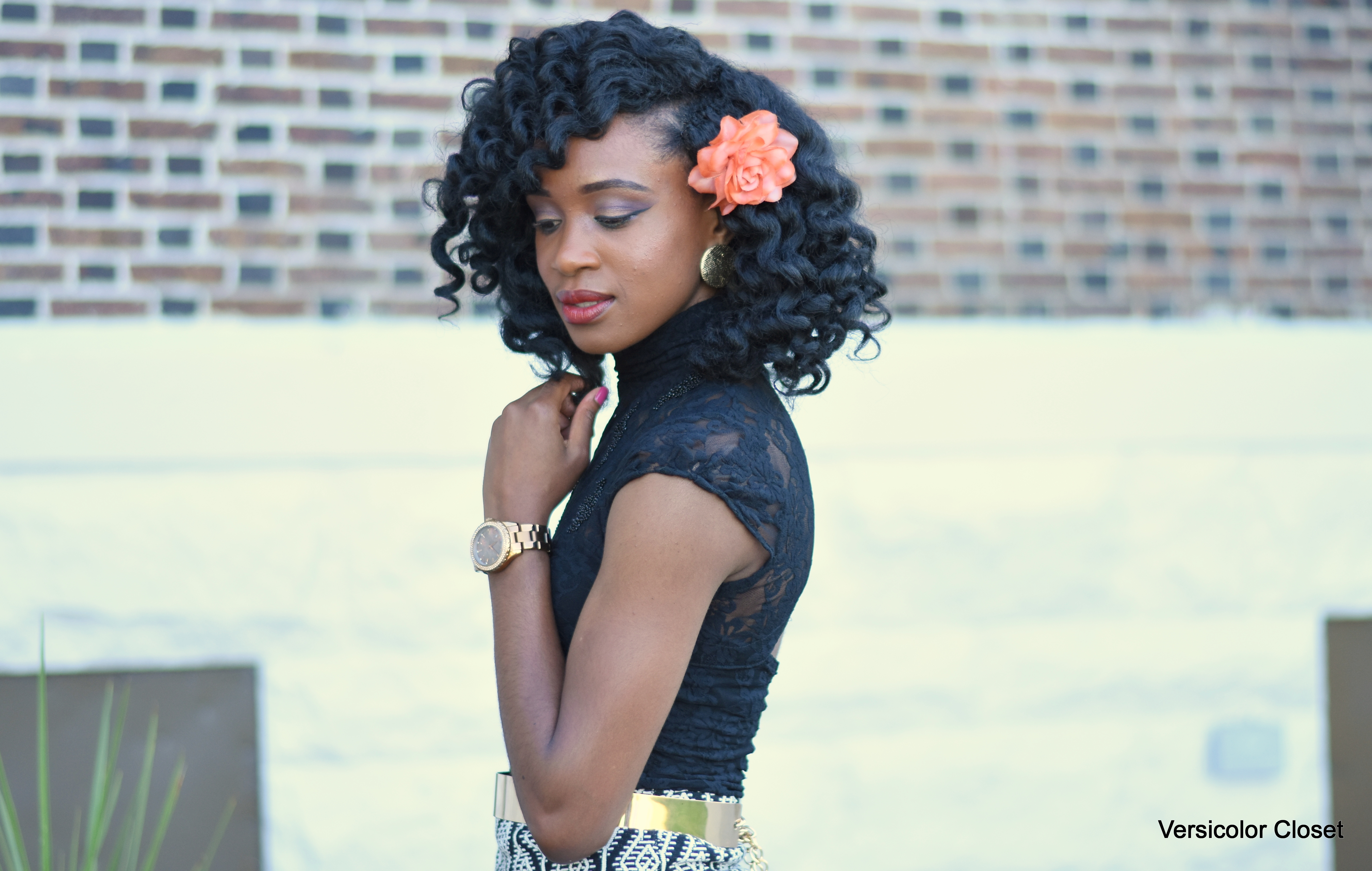 It doesn't get any simpler than this: Black and white with a minimal pop of color in true Versicolor fashion. This skirt was another one of my Zara finds during their semi-annual sale. As I was in line for the register, there it stood looking all kinds of fabulous but with no price tag. When the cashier scanned it and said $9.99, you just know that there was no second guessing on my part. 
It's unfortunate that you guys can't touch it to feel how sturdy yet soft the fabric is. It doesn't lose its shape throughout the day and it just feels expensive. I know it will be a keeper for years to come just as this Guess dress that I'm wearing as a top has survived the test of time. I've had it for over 4 years and it still serves me well. 
GUESS Dress (worn as a top) – old
ZARA skirt (sold out) – similar here and here
ZARA sandals (last season)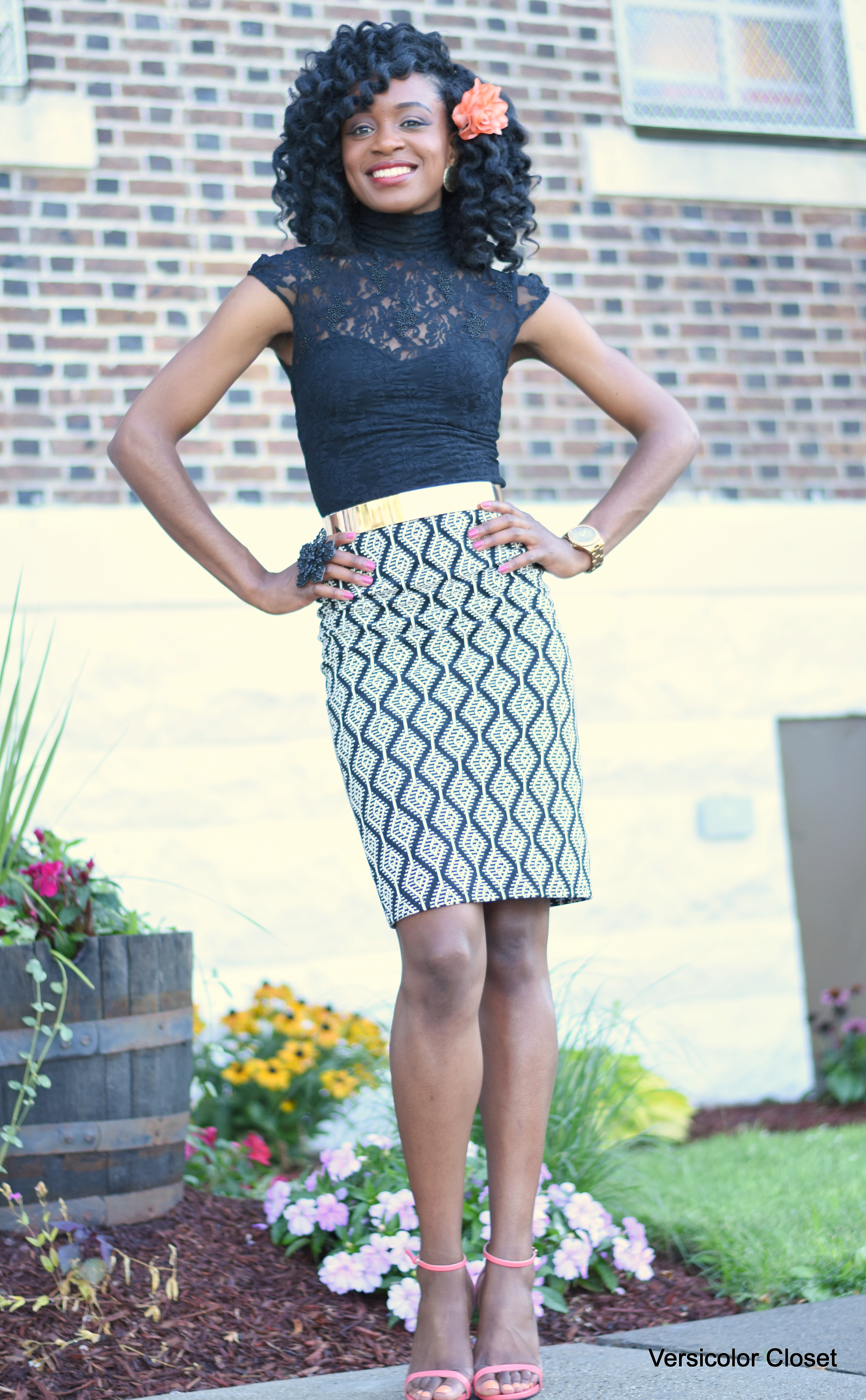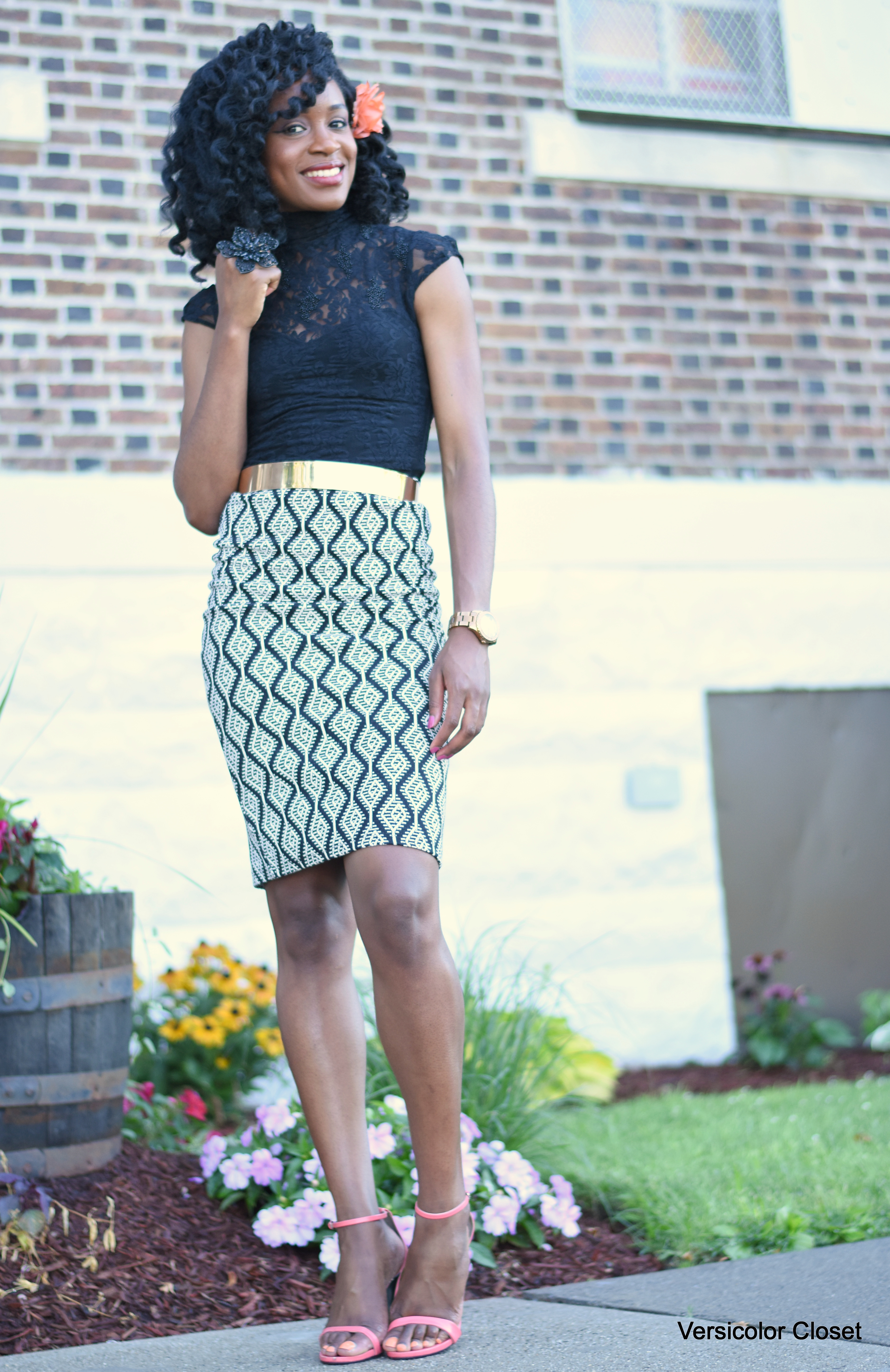 As much as I love color, there's just something about black and white pairings that screams 'timeless'. There's also something about pencil skirts that makes you feel so feminine and put together. There's definitely something about lace that brings the perfect hint of glamour to an outfit. 
I wore this look yesterday to work followed by a dinner date with my bestie. I can't believe I've never had chicken and waffles but now that I have, I am convinced that this will be the beginning of an epic obsession. It was THAT good. I also had a summer salad with pickled peaches and OH MY GOODNESS!!! I already have an incurable addiction to everything peach so I couldn't believe they found a way to make it even more delicious. Check out Sweet Chick if you're ever in Brooklyn, NY.  They also have another location in the city. I promise you won't regret it.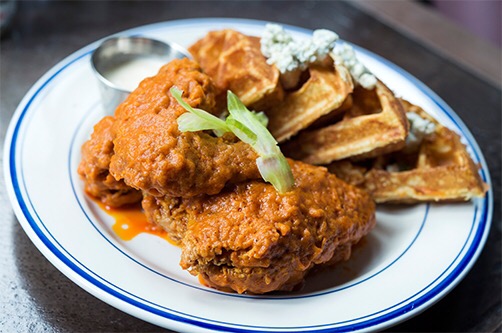 I hope you love this look as much as I do.  As always, your comments are welcome. Please leave them down below and let me know your thoughts. 
 Thank you for reading. 
Versicolorfully, 
Edwina