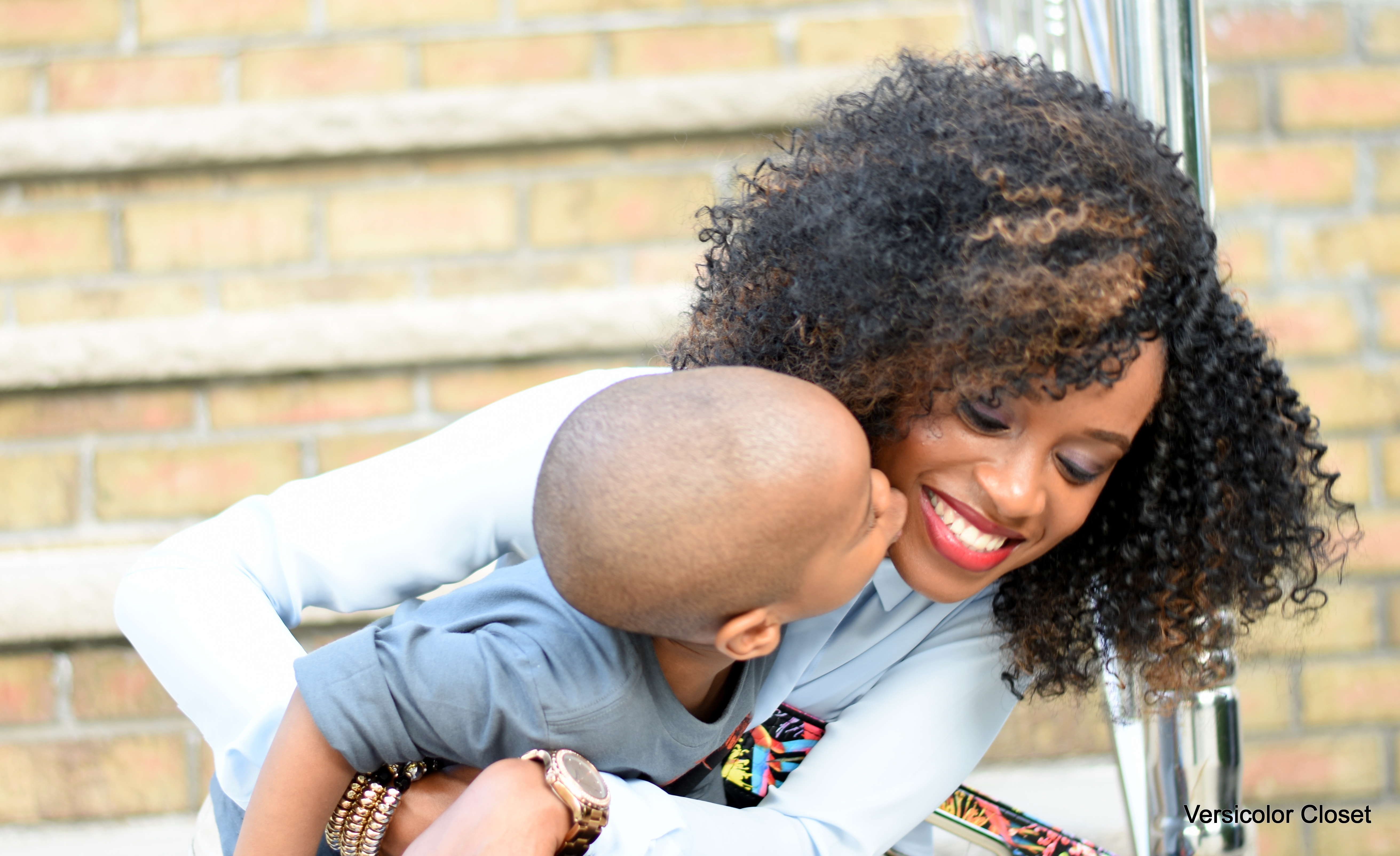 Every once in a while, my adorable godson has to make an appearance on the blog. He's always behind the scenes with me when I'm shooting & tells me I look beautiful with every look. Melts my heart:) He's my biggest little fan!

This morning I jumped out of bed at 8 when I was supposed to be at work at 8:30. So to say I ran out of the door as quickly as I could is an understatement and before anything could get done at the office, I was thinking "but first, coffee!"
For those early mornings when time is of the essence, it's good to have somewhat of a 'uniform' that has been tried and tested time and time again. For me, one of those uniforms is a pencil skirt and a button down shirt. You can mix and match colors and prints or you can choose to stick to neutrals or a monochromatic color scheme. Either way, you just know that it's a pairing that never fails. Luckily, today was Friday so I reached for my casual relaxed 'uniform' which consisted of a pair of good ole faithful skinny jeans and whatever top I could find – in this case, this checked shirt and yellow denim.  (except this time I went with the black strap sandals featured in today's post.)
About this skirt:  I was so in love with it that I ordered both the blue and orange versions on super sale! I wish that Topshop would have lined them but otherwise, it is a great purchase made out of a super breathable material which stretches just enough to hug all your curves without being too tight and uncomfortable. Since you guys fell in love with this colorful Topshop skirt that is still THE most liked look on my Instagram page, I figured that you all love Topshop skirts as much as I do so I selected a handful for your shopping convenience:
– Chevron stripe wrap skirt
– Rib stripe tube skirt
– Aztec stripe print midi skirt
– Laser cut tube skirt (LOVE!)
Wearing:
TOPSHOP skirt – sold out //  H&M button down // LULU'S sandals – similar here & fringe option here // MK bag & watch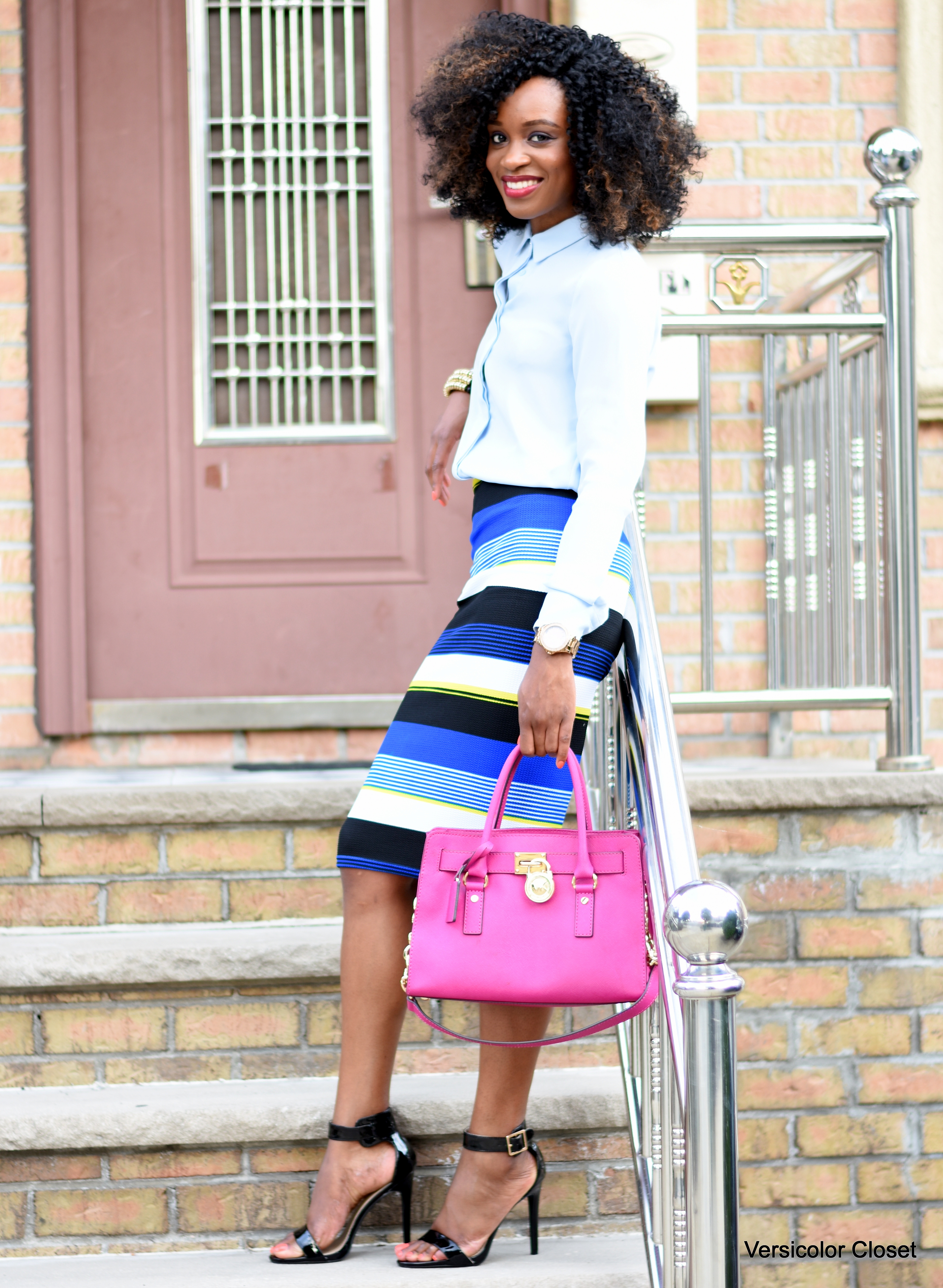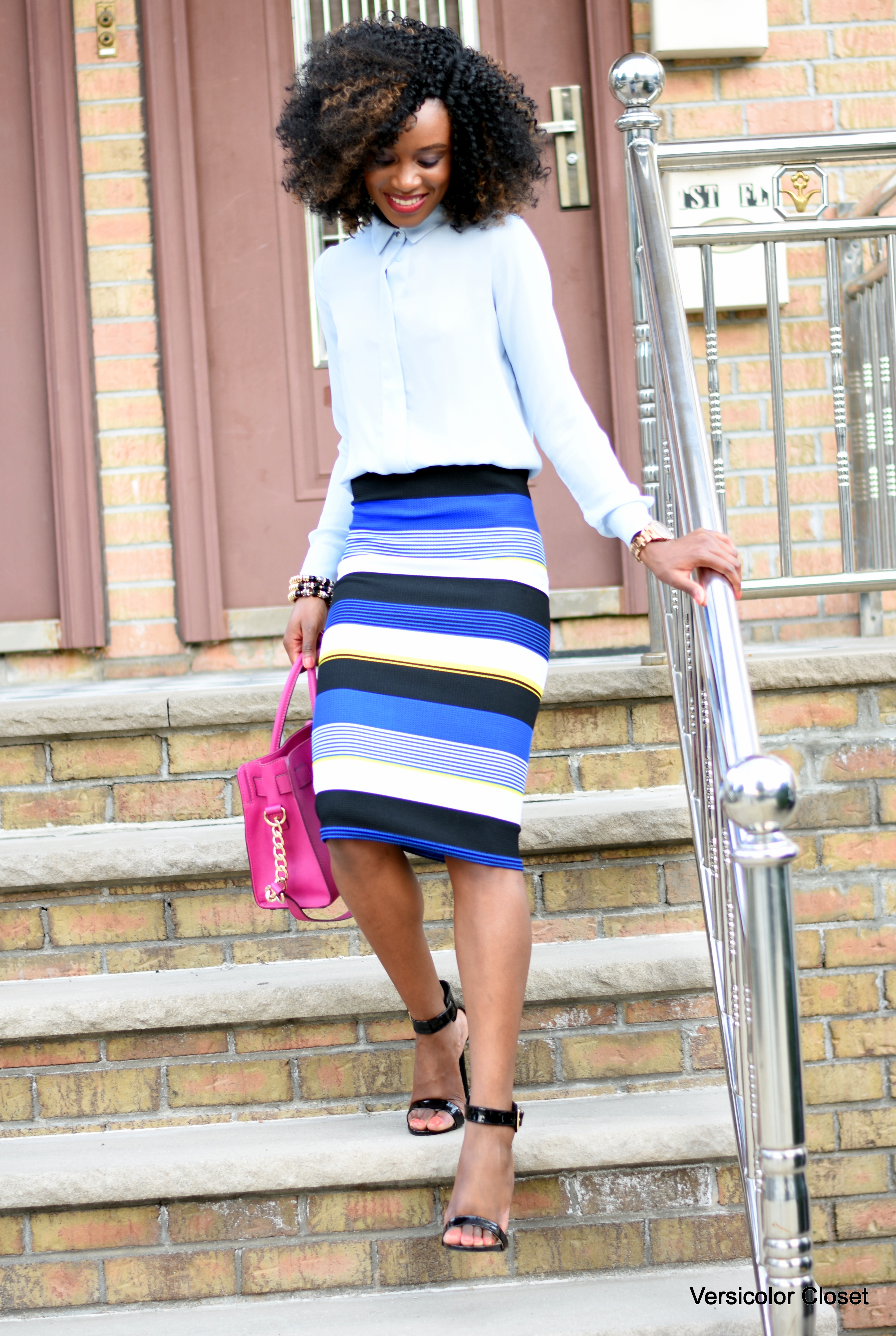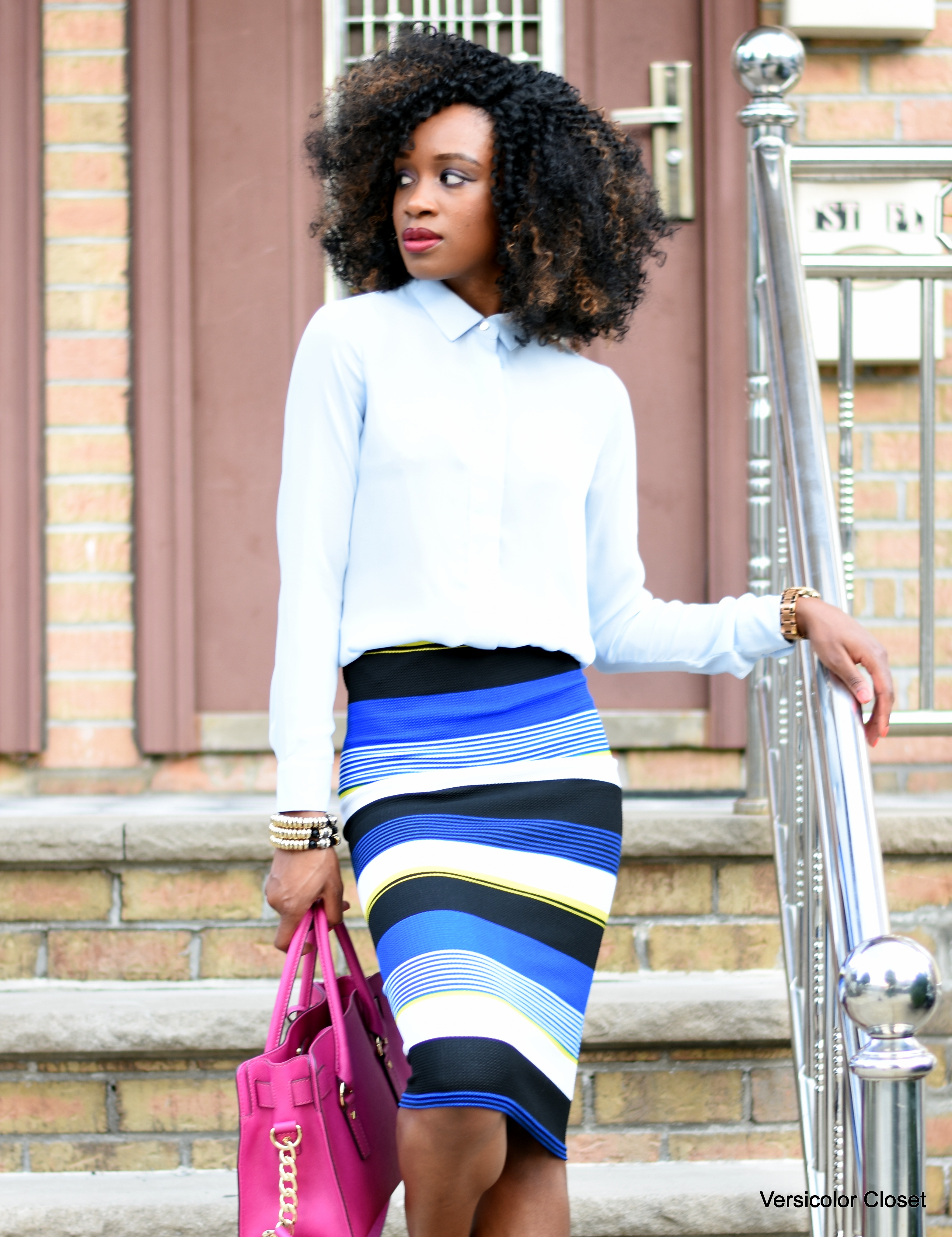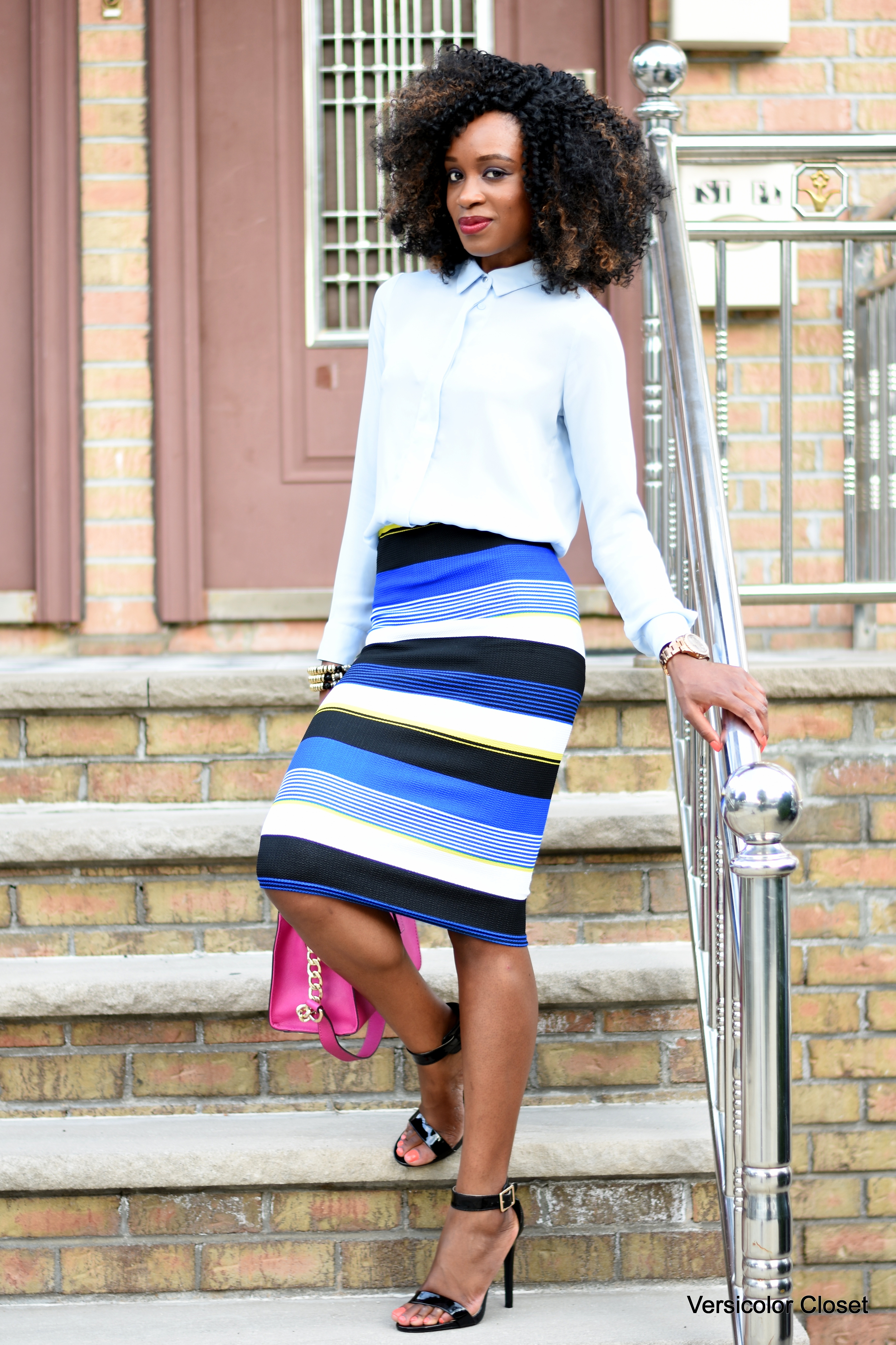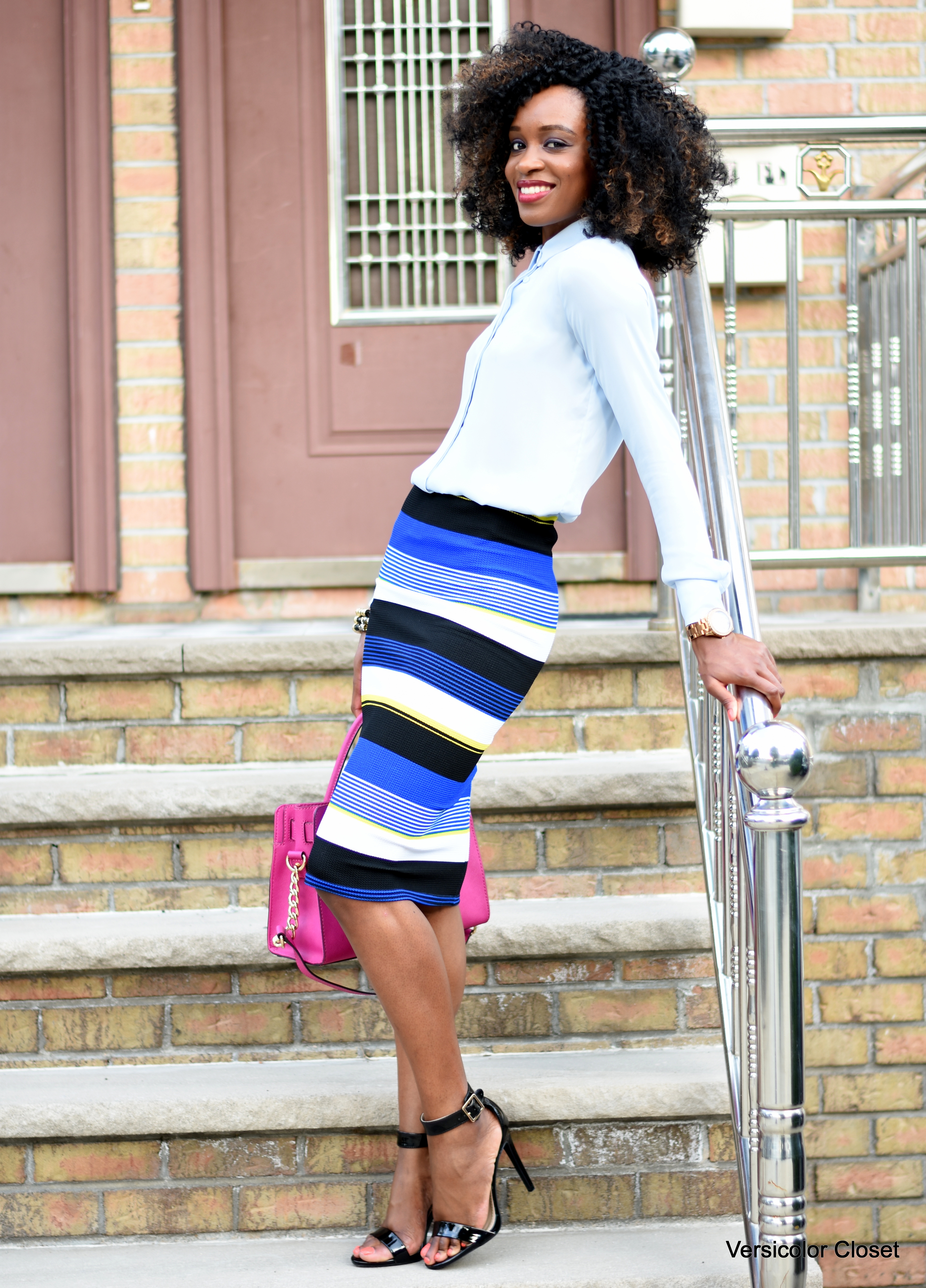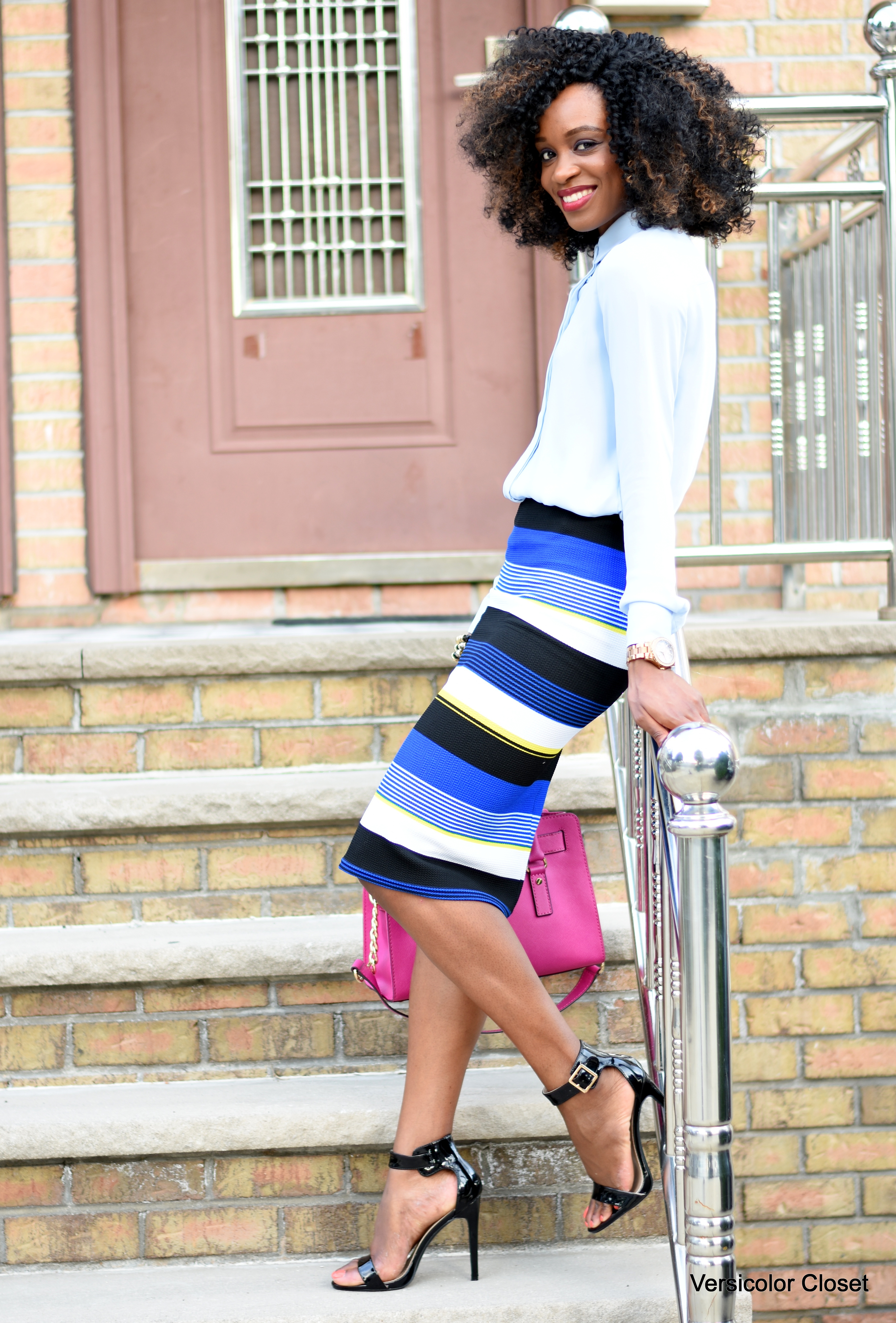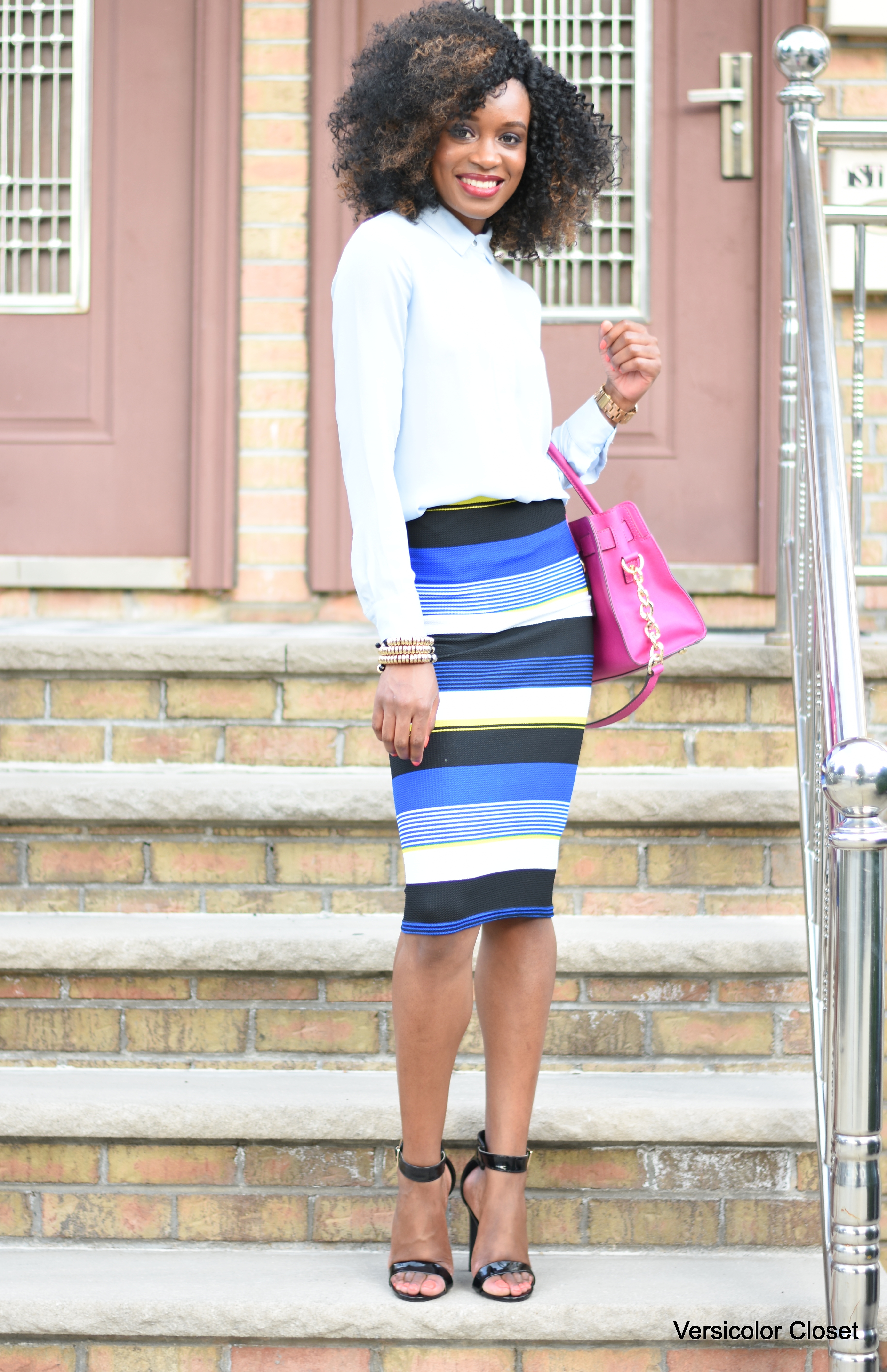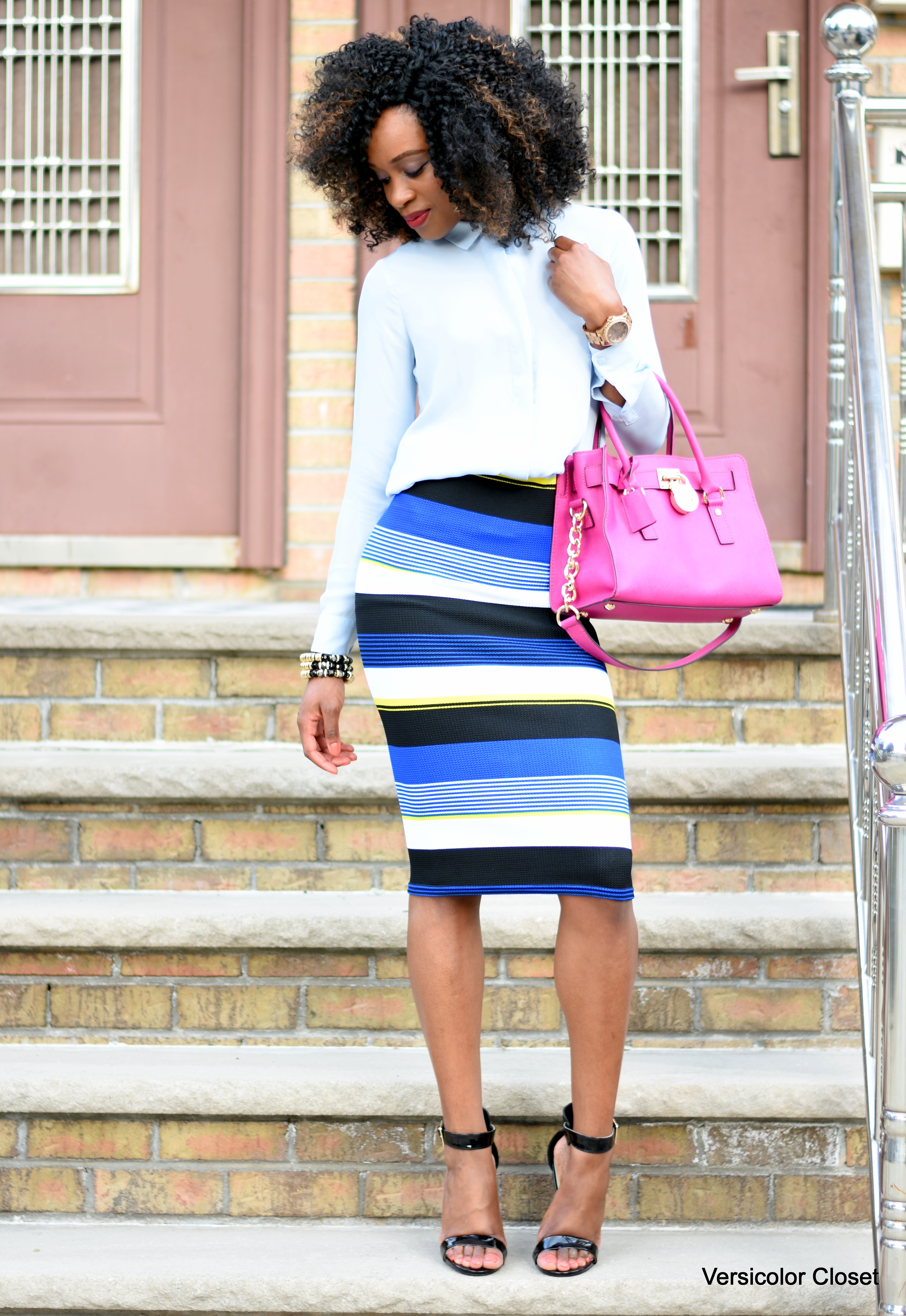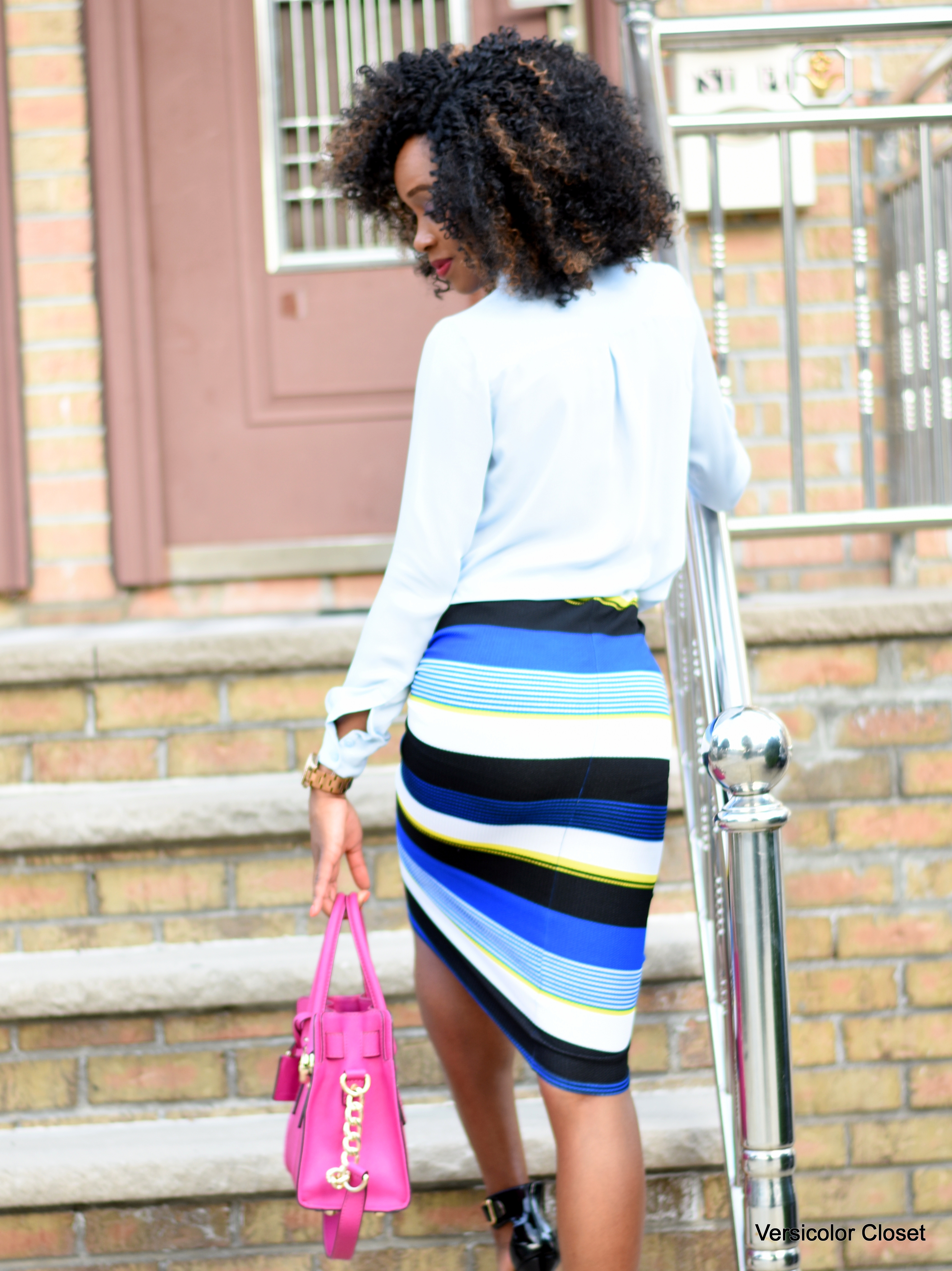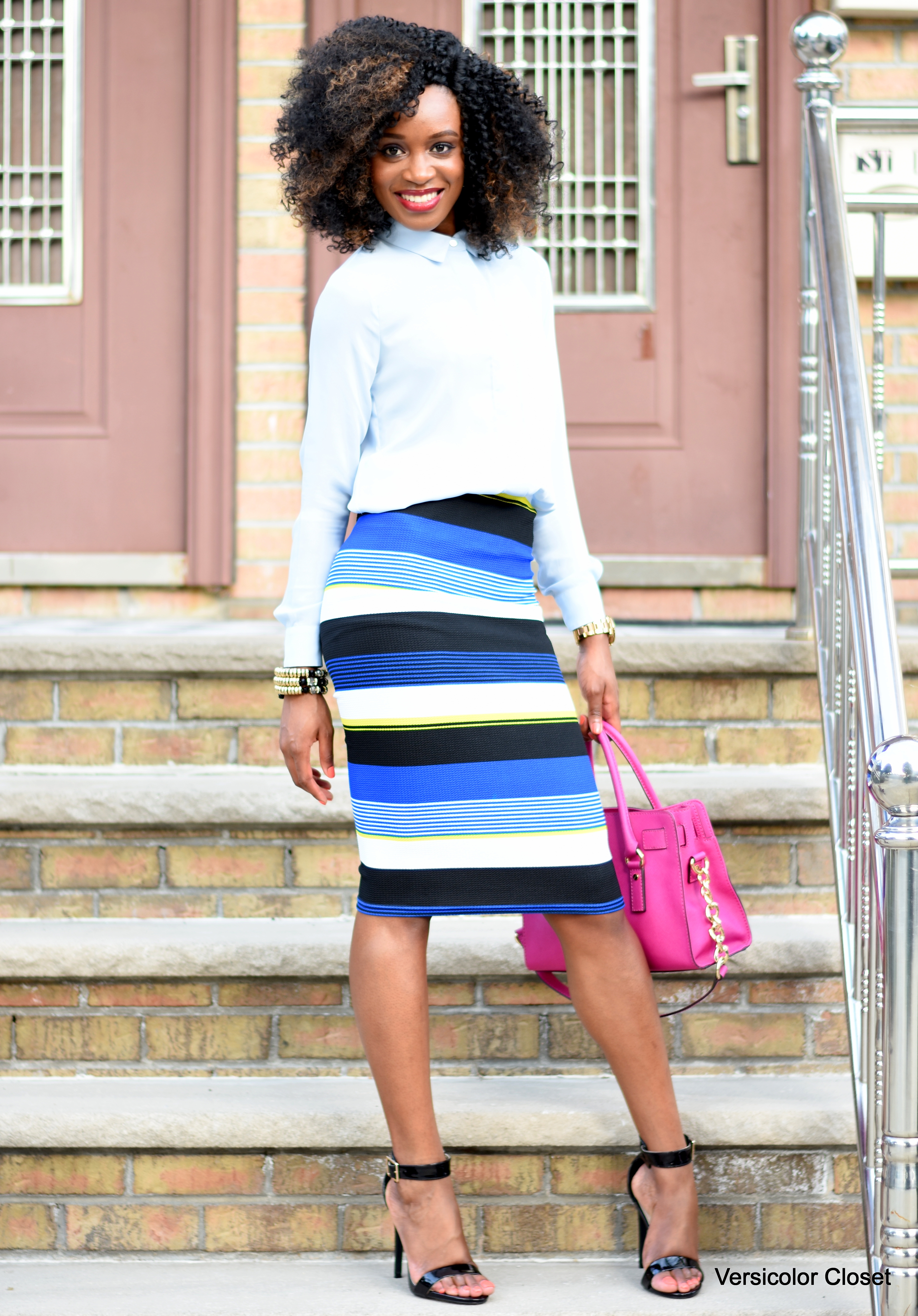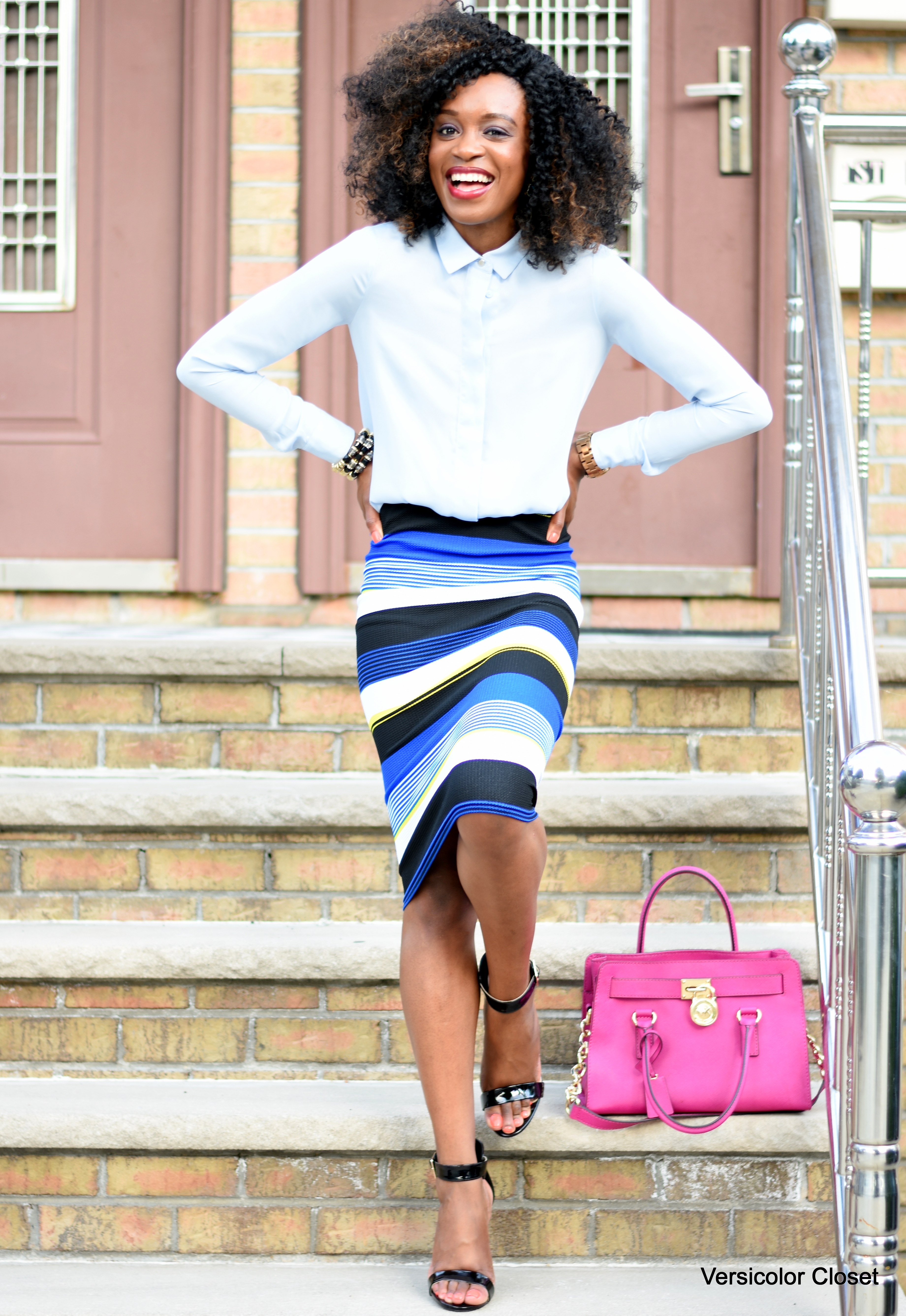 What's your work day vs. dressed down Friday uniform? 
Have a pleasant weekend dolls and gents!
With love,
Edwina