"The artist in you creates while the critic in you destroys." – Unknown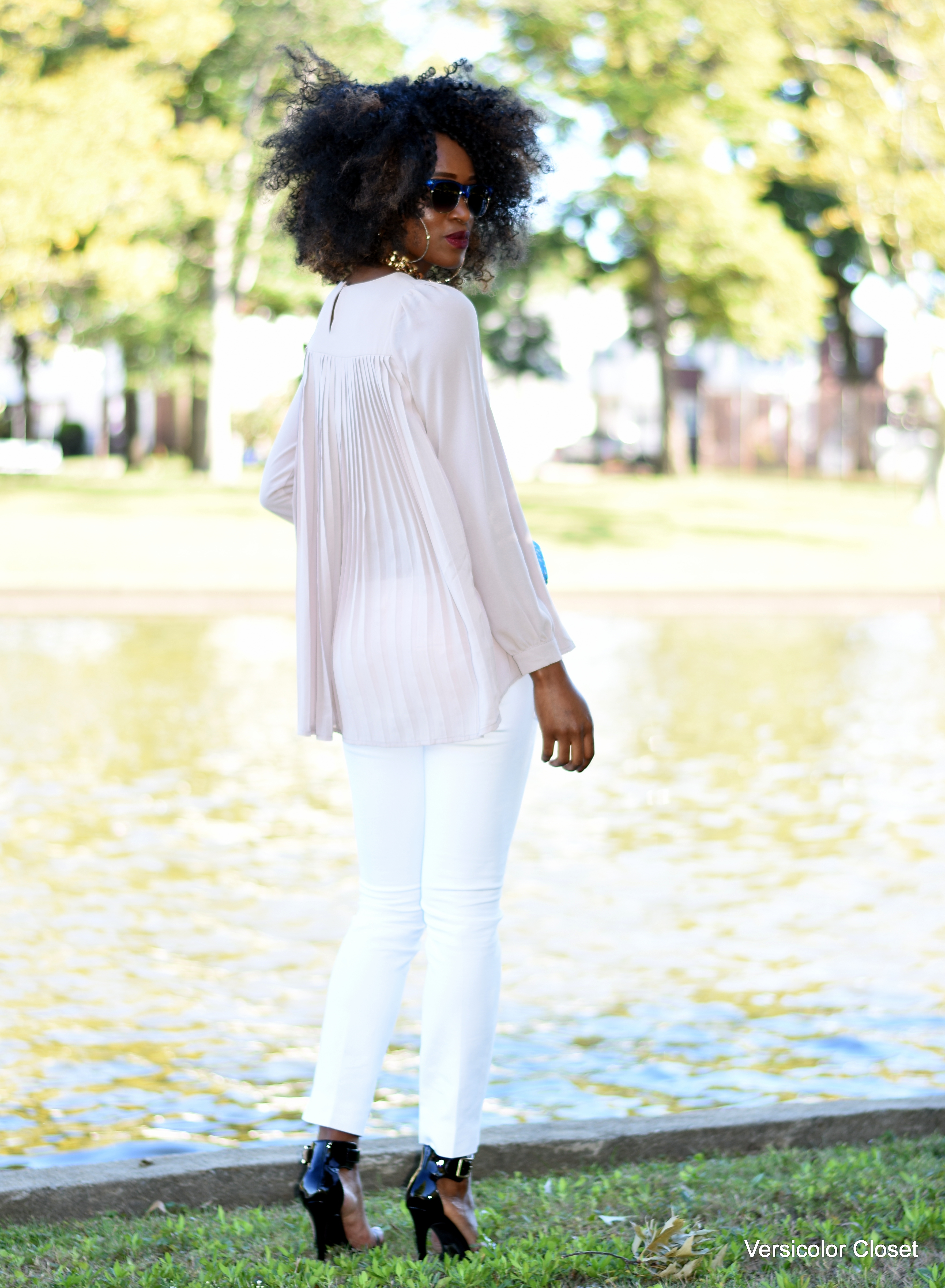 Greetings VersiDivas & gents!
We always hear people say they can be their own worst critic and even though some of us don't say it in those words, we tend to set limitations and unnecessary boundaries in our minds that lock away our talents and creativity. We have so much potential for greatness but we underestimate our abilities instead of tapping into our inner genius to bless the world with our innate gifts.
Unbeknownst to me, I realized that I was doing this when I went back and read an old post that I published over the summer. While reading, I thought to myself: "As much as I claim to despise writing, this was a really well written article." And then I thought about the many times others have complimented me on my writings and how I dismissed the compliments because I never believed that I had it in me.
I may not be an author or a poet and I may not have the desire to be a writer of any kind, but that will not stop me from using or perfecting this skill. From this day onward, I vow to no longer let the critic in me destroy the artist in me.
**
Wearing:
LULUS top – purchase here; also in blue green & burgundy // ZARA cigarette trousers // LULUS heels – similar here // ALDO sunglasses & necklace // LAVIYE clutch (c/o)
I love rocking my favorite color combo – white and nude, with a pop of blue accessories and this awesome lippie perfect to welcome the autumn months. I fell in love with this darker shade on me. Will definitely invest in more vampy lipsticks.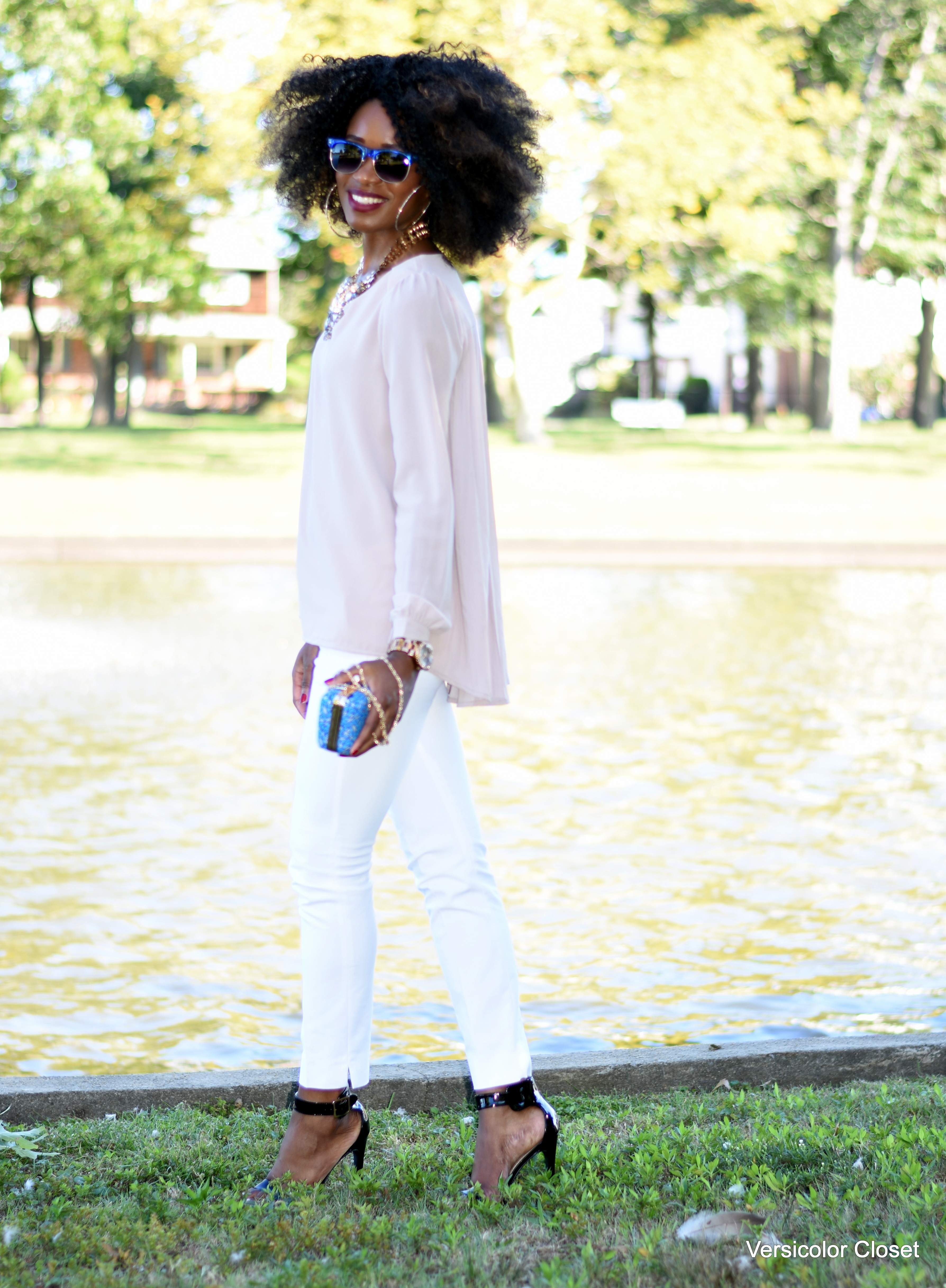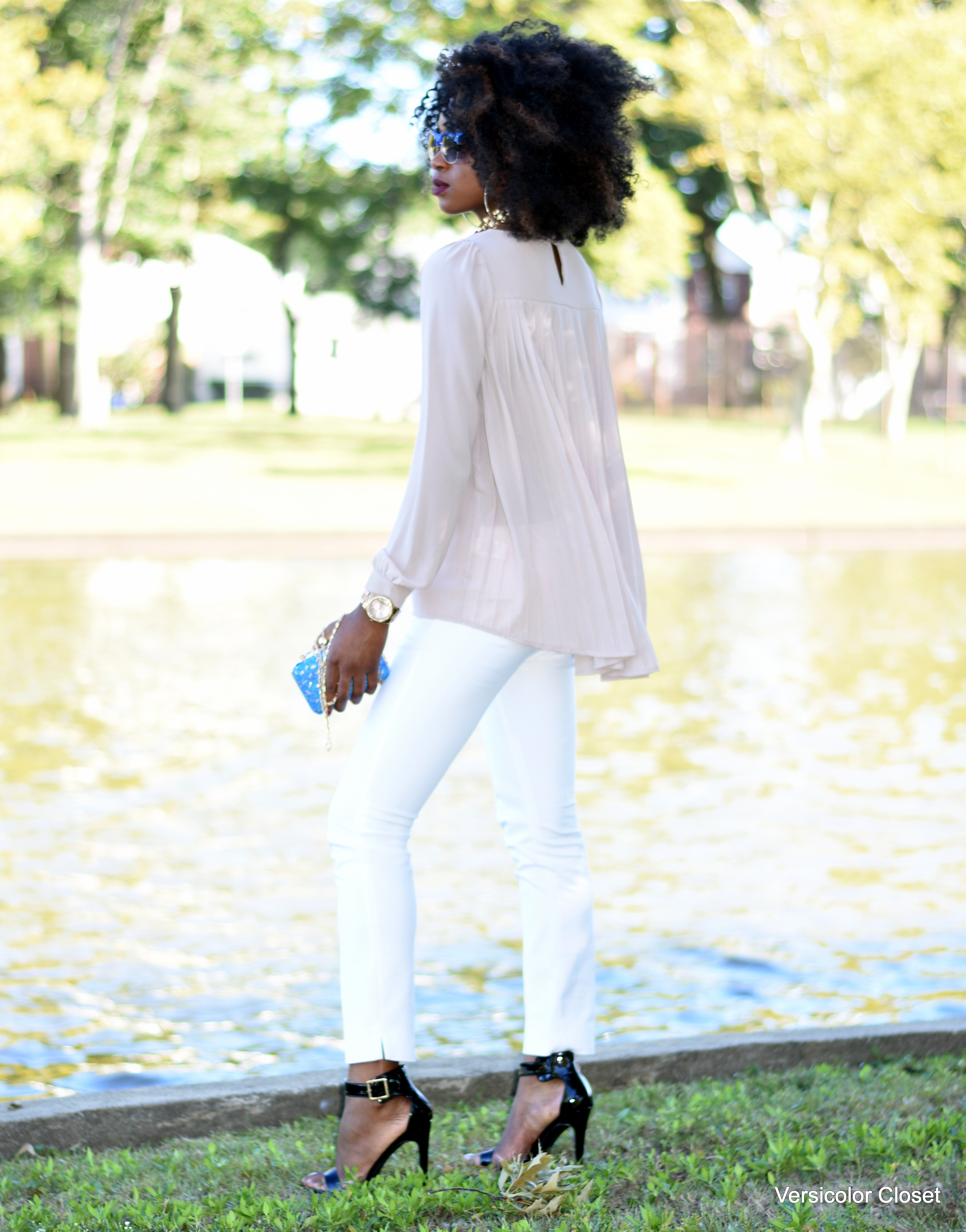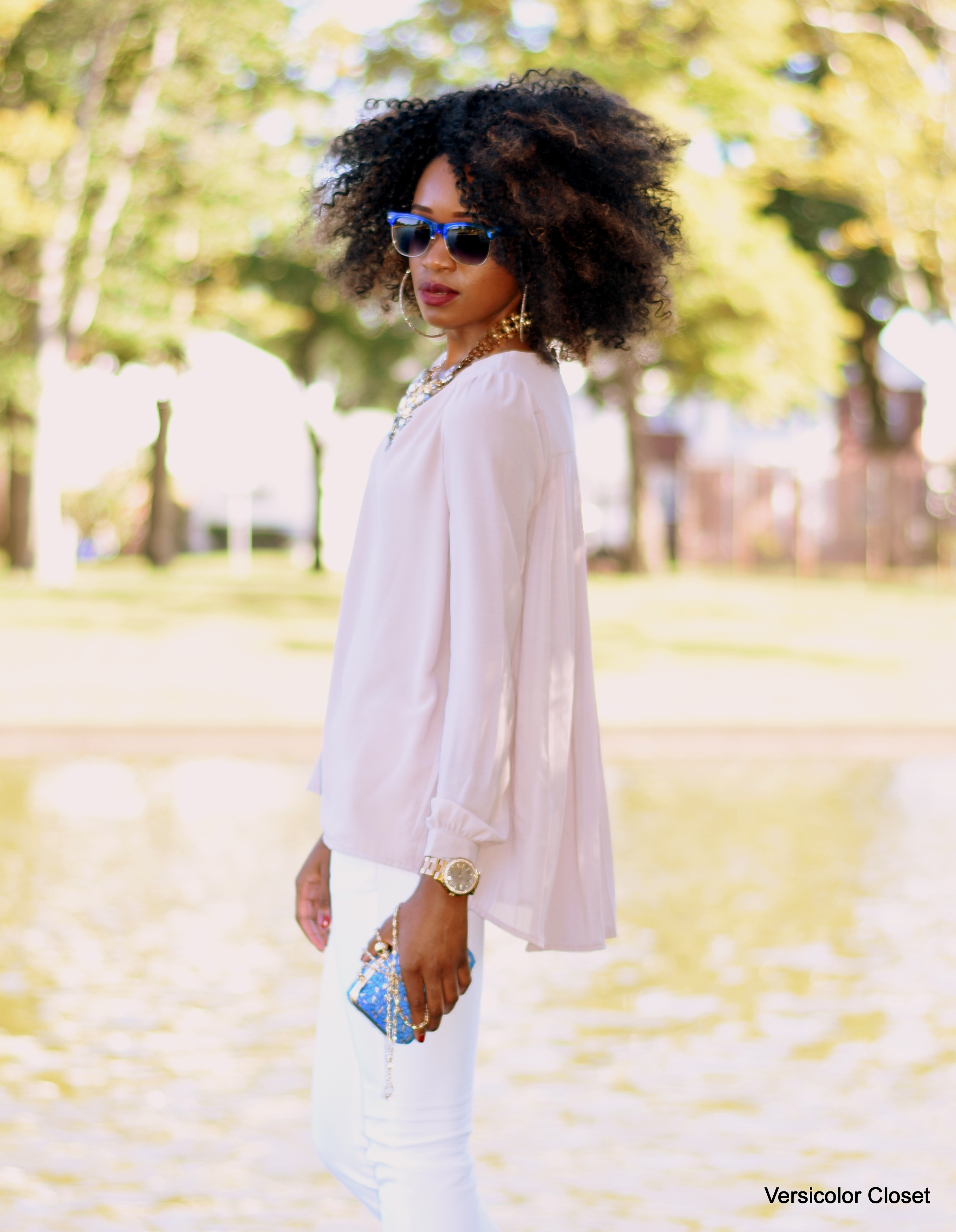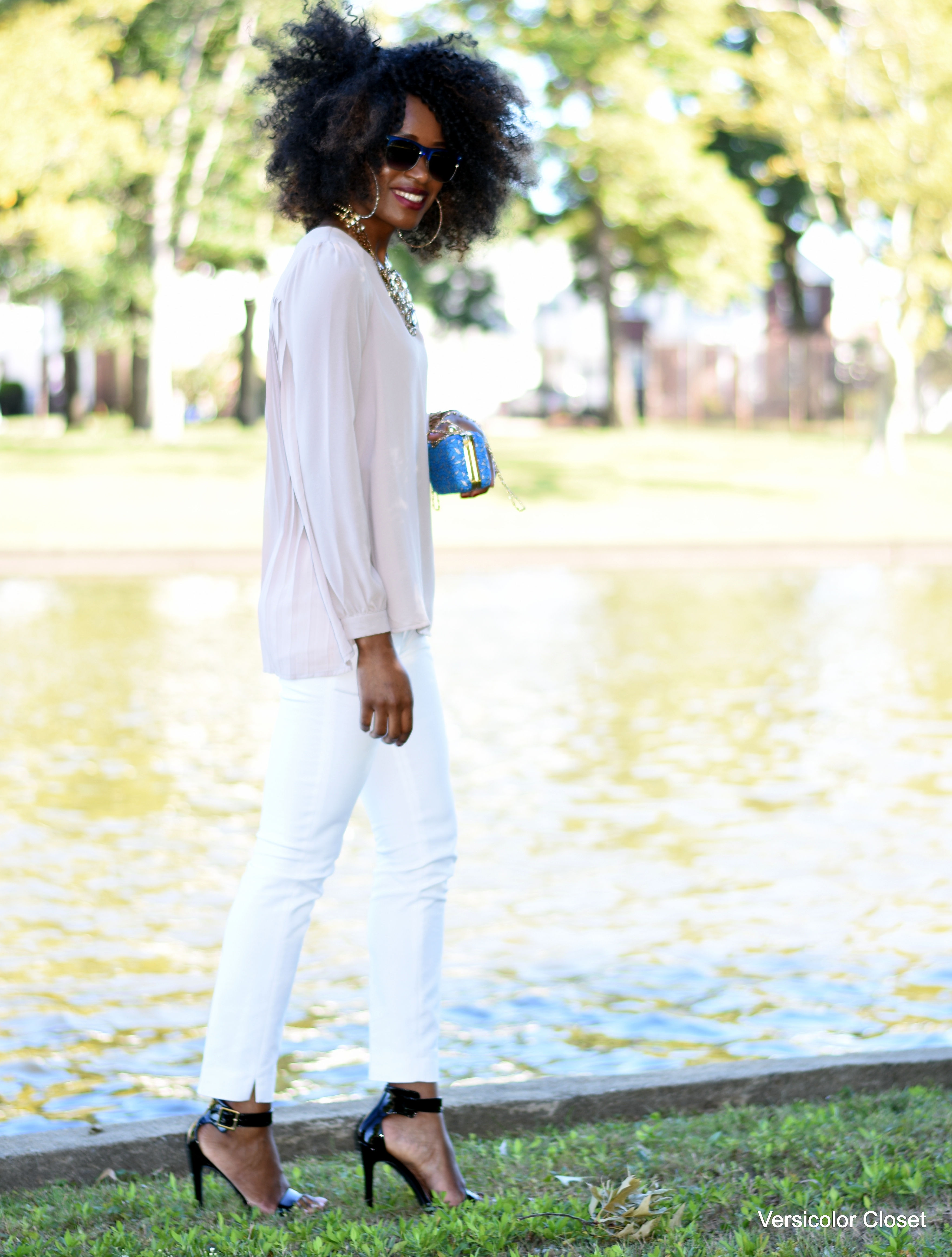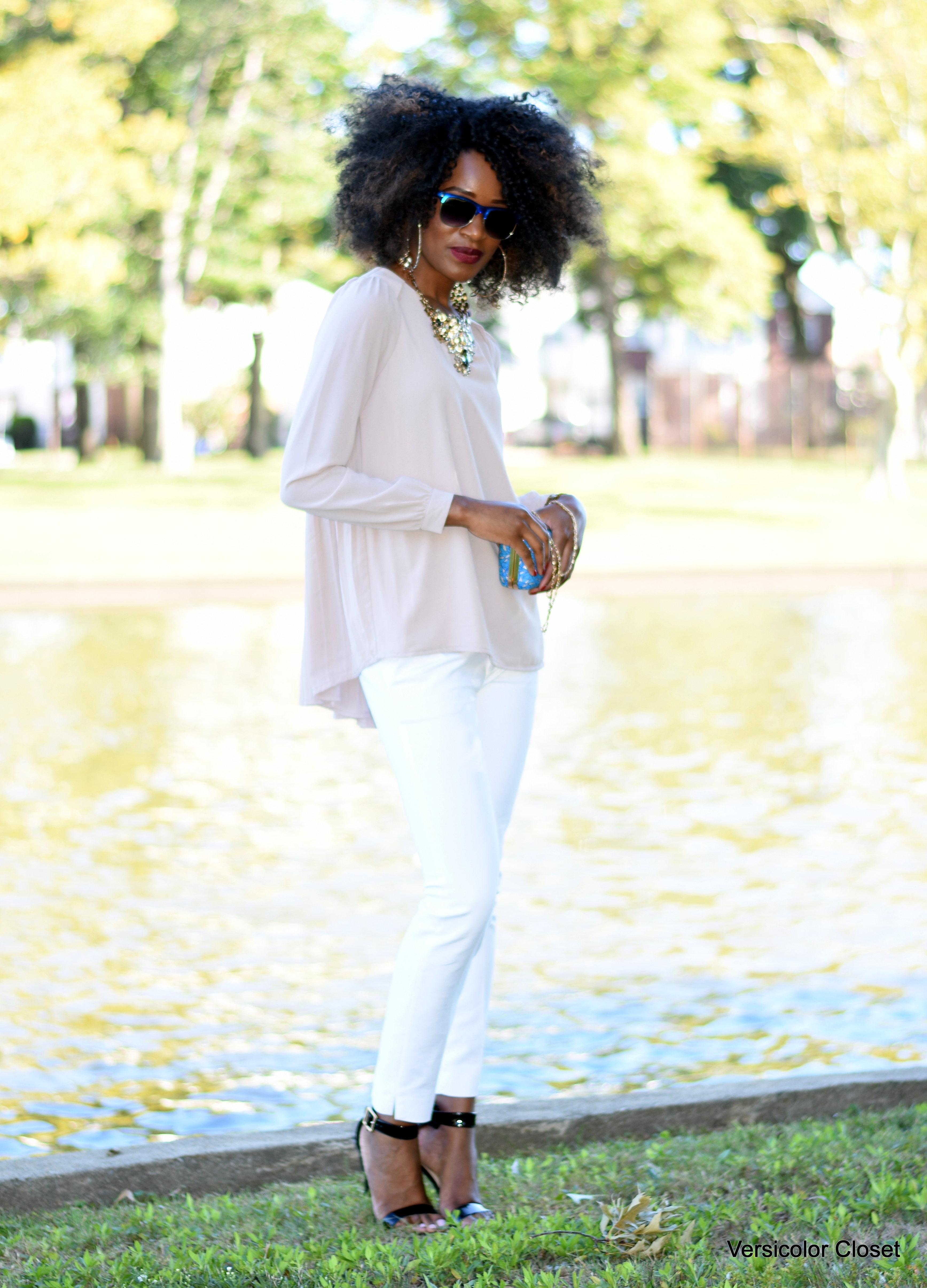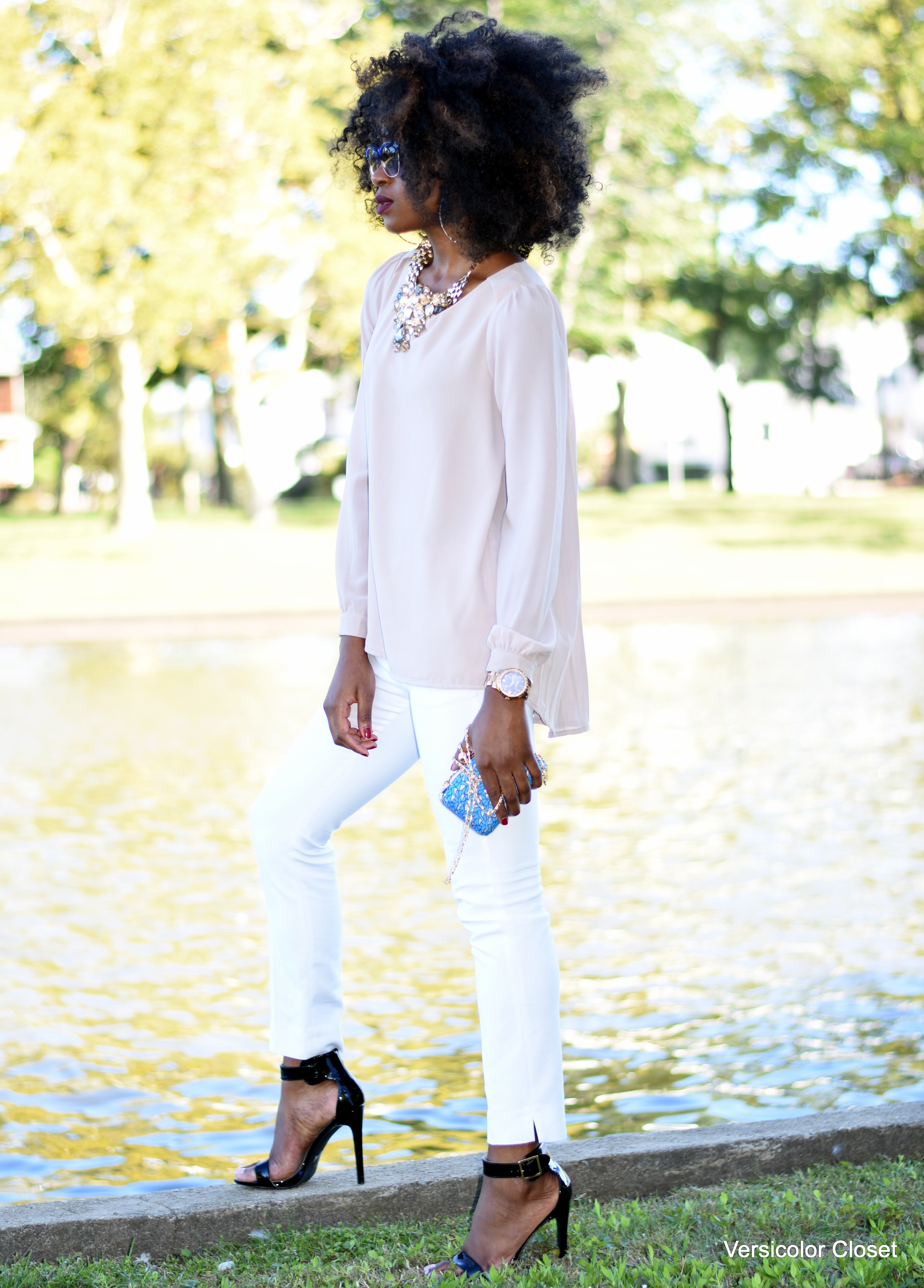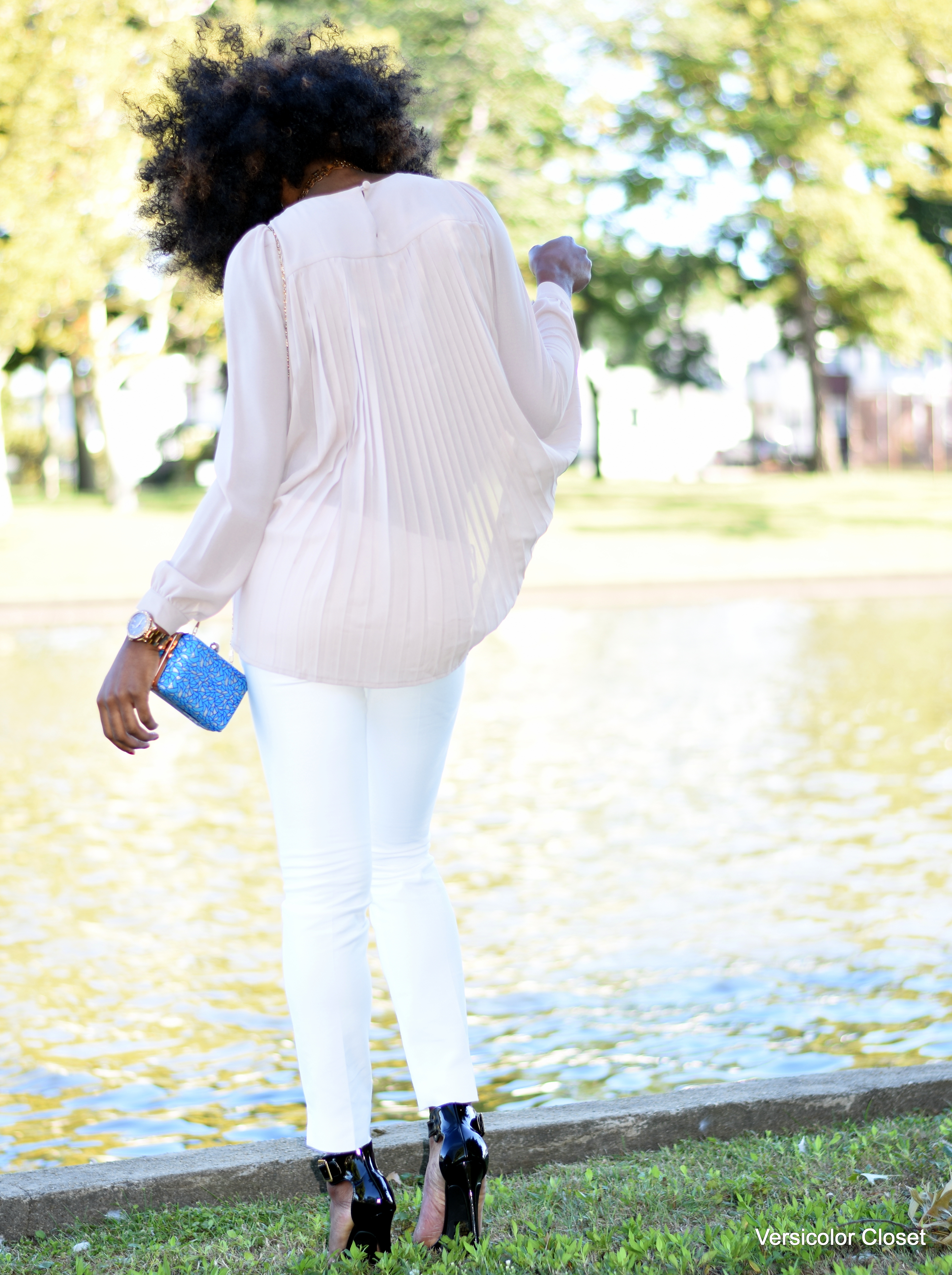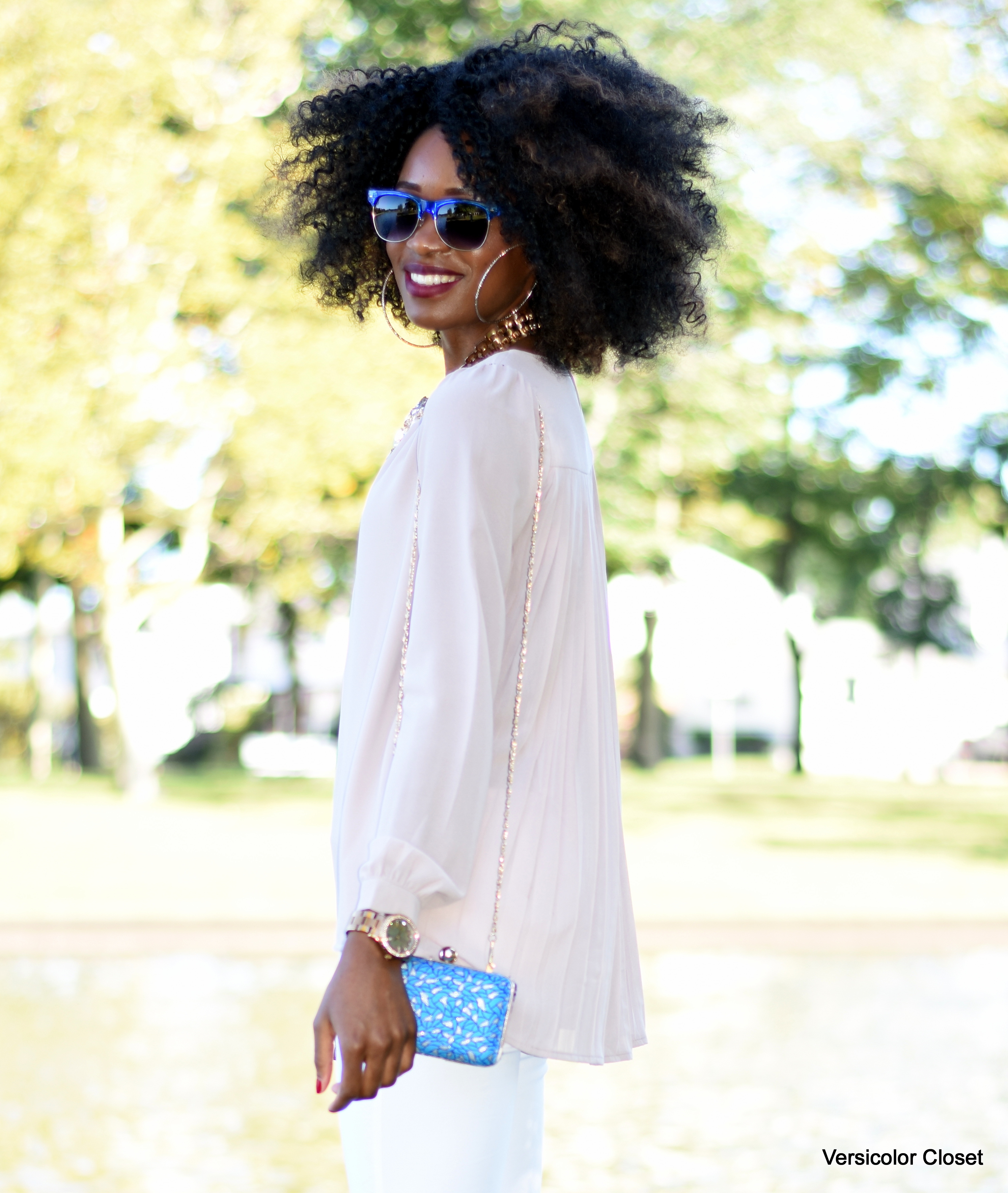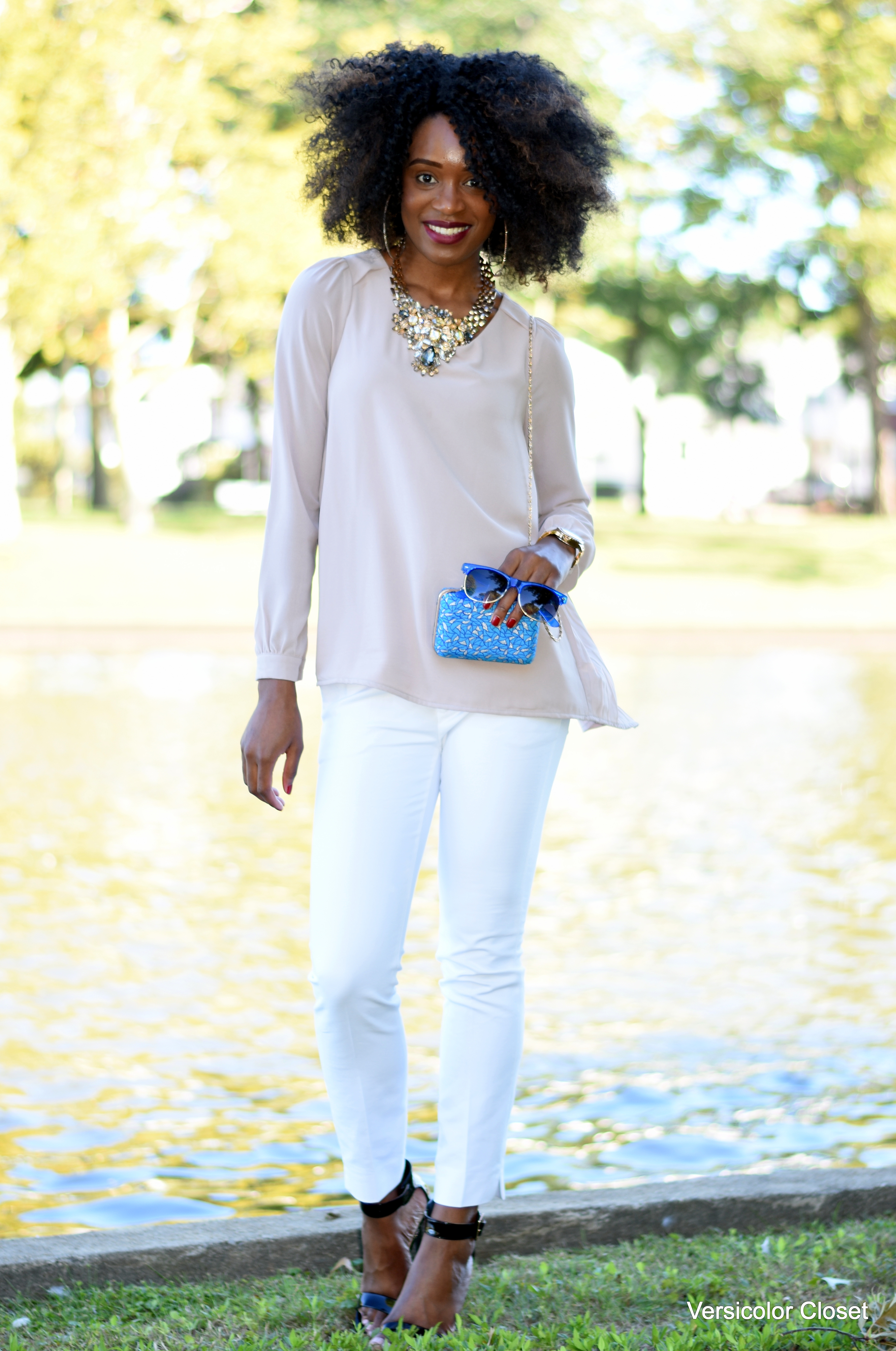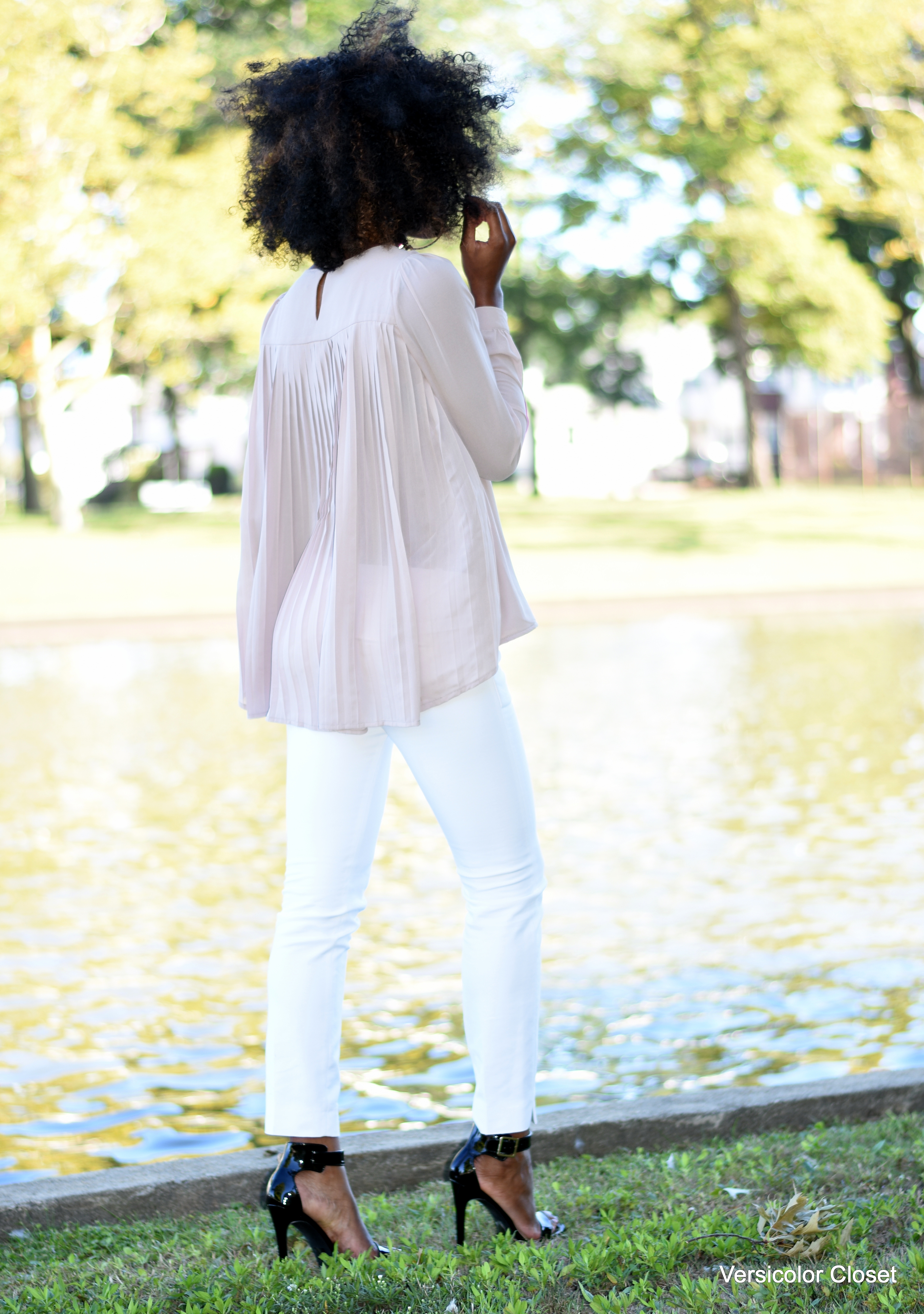 I truly appreciate all the great feedback you guys have given me on my Ankara maxi skirt post. It truly is a lovely piece that I'm happy to welcome to my Versicolor Closet. I hope you've enjoyed reading this and that you've been inspired to remove the cover of the box in which you've placed your life. Step out of your comfort zone, set yourself free and explore new horizons. Fly birdy. Fly to new heights!
Edwina