"As you start your day, be thankful for every little thing in your life. You will come to realize how truly blessed you are."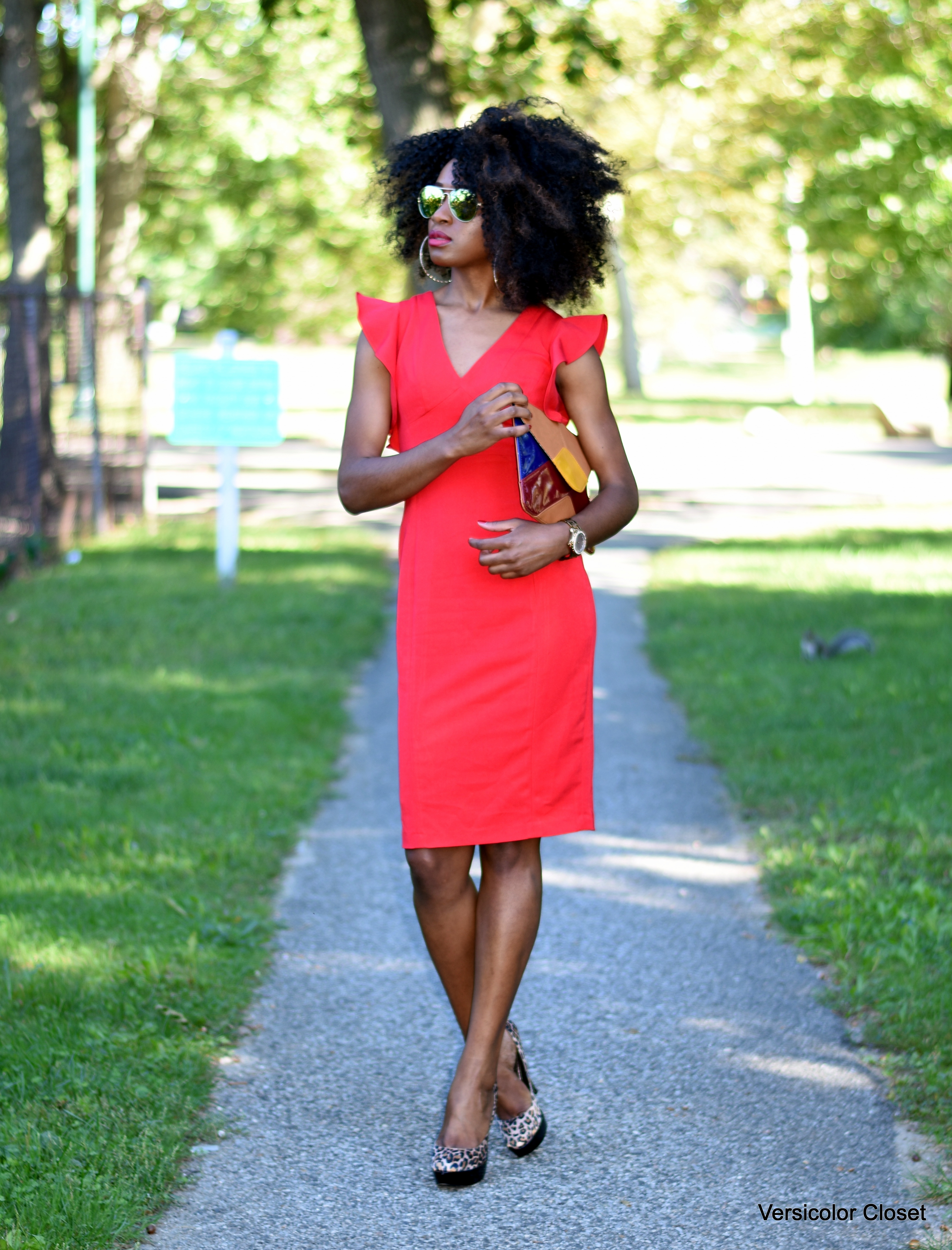 Happy Monday loves!
I cannot believe how cold it was Saturday night as I sat outdoors for a backyard party. My toes were quite frozen considering the fact that I had open-toe sandals on. It's time to embrace and accept the fact that although it still reaches 80 degrees out during the day, fall is truly upon us and it's time to bring out the layers and light jackets.
Outfit details: XOXO dress (gifted) – options here & here //  BLAKE SCOTT leopard heels (old) – similar here // STEVE MADDEN clutch – similar here
***
The other day, I stumbled upon a Facebook post written by a first time mother who had just given birth to a stillborn baby. It was probably one of THE saddest things I've ever read. What struck me the most was how she addressed fellow mothers who may be feeling overwhelmed by motherhood and who may be complaining about fatigue, lack of sleep and all the other not-so-glamorous aspects of motherhood. She went on to say that while they're complaining about being up at 3 AM because of their crying baby, she's also up at 3 AM because of the total opposite. What you complain about, someone else is praying for… You didn't have to be a mother to feel the unimaginable pain of this woman. 
She had a photographer snap pictures of her with her lifeless baby – a gorgeous sleeping beauty, that she hoped would somehow magically wake up. While one mother complained about not getting any sleep, she on the other hand simply wished she had a living baby – even if that meant on some days, she'd be covered in vomit. 
If there's a lesson everyone can learn from this it's to be thankful and content in whatever place you currently are in life. No matter your circumstances, remember that they could always be worse. Let's all make it a habit to praise God in the hallway – even when we're waiting for Him to open new doors.  
I hope your time in my Versicolor Closet was pleasant. Please subscribe and never miss a post again. Until next time. 
With love, 
Edwina