"It's unfair to yourself to keep trying to justify why you're holding on to toxicity. There are lessons in letting go and moving on." – Alex Elle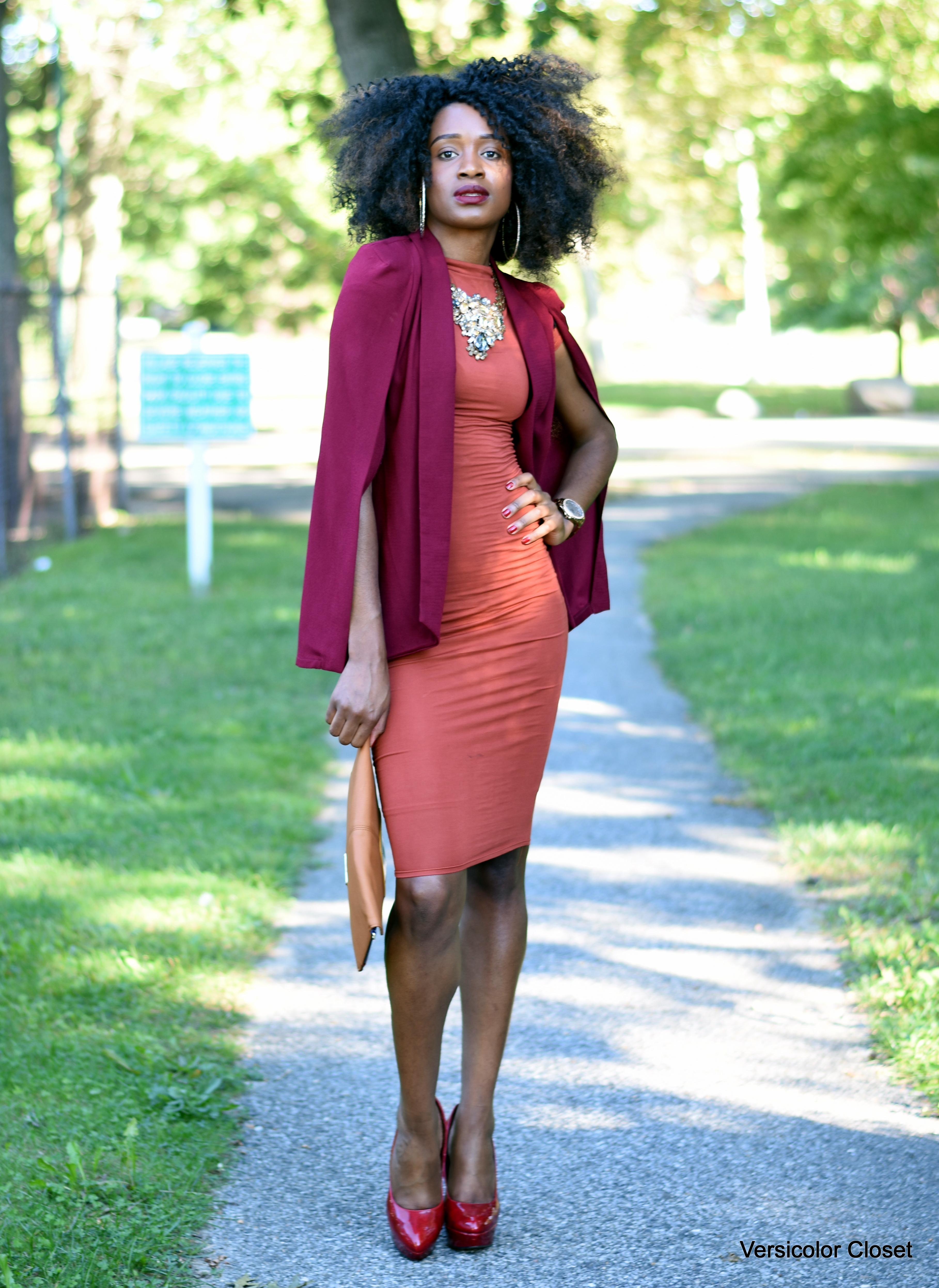 Happy almost Friday VersiDivas & gents! 
Today's look shows how a little color play can bring a fun and unexpected twist to your otherwise simple outfits. This was one of those let-me-try-it-and-see-how-it-looks experiments which I ended up loooooving! As mentioned in previous posts, the easiest way to step out of your comfort zone and incorporate more color in your wardrobe is to start by pairing different shades that stem from the same color family. Easy enough, right?
**
Not only can we get color inspiration from the many shades of fallen leaves this season, Autumn carries a vivid reminder to shed dead weight and get rid of unnecessary things (and people!) in our lives so that we can blossom and reach our highest potential. Look around you, is there a certain 'Negative Nancy' in your circle that you need to distance yourself from? Is there a certain habit that you need to get rid of? Or perhaps there's a certain place you go that brings out a side of you that you're not proud of? I suggest we all do a self examination of our lives today and go freely towards the direction of our dreams. Let's shake off the negativity and step into greatness!
Outfit details:
Dress (gifted) – beautiful options here, here & here // Cape blazer: CHARLOTTE RUSSE – Similar options in red or navy // Necklace: ALDO – option here // Platform pumps: CALL IT SPRING (old) // Clutch: STEVE MADDEN (old) – love this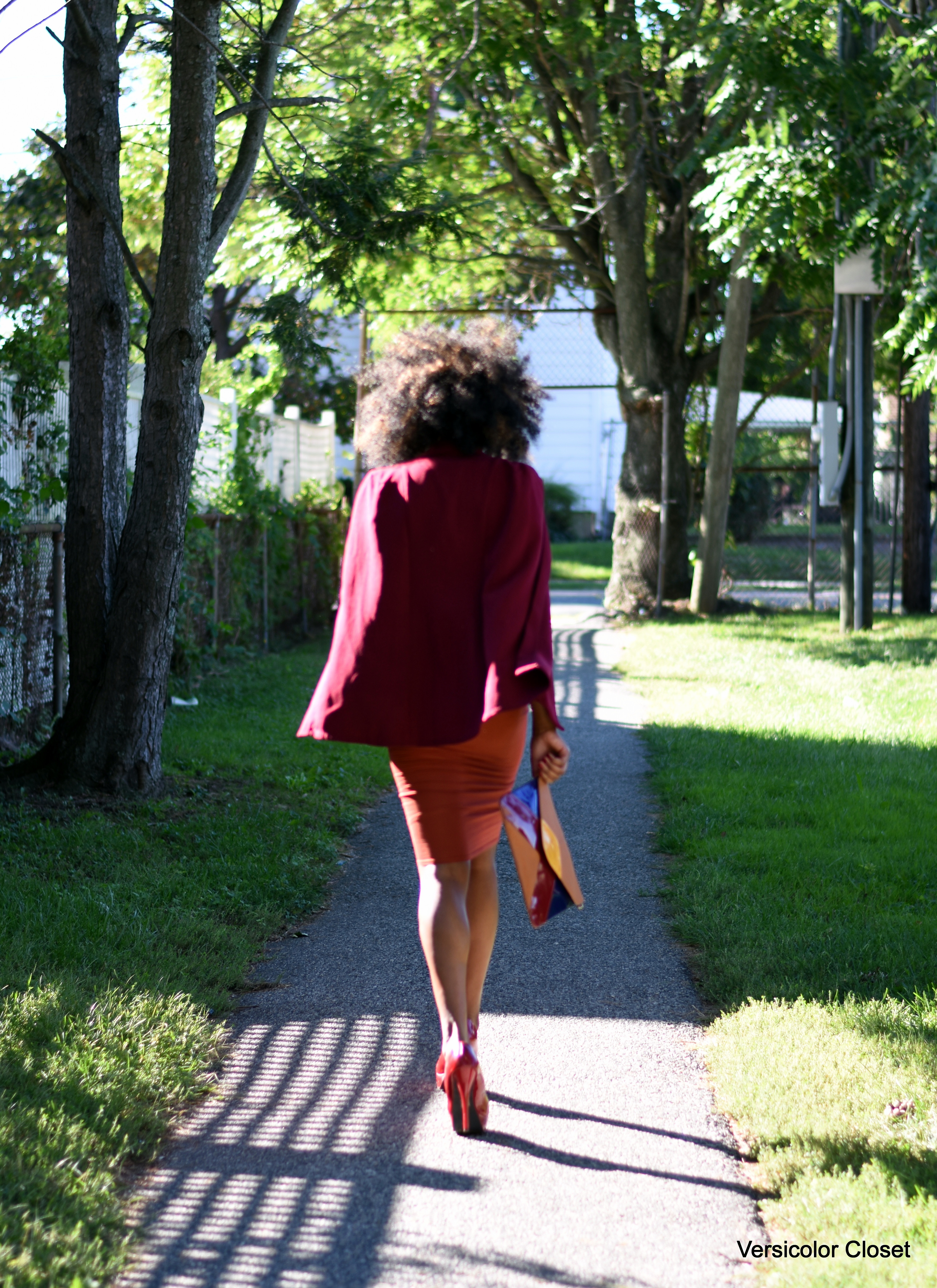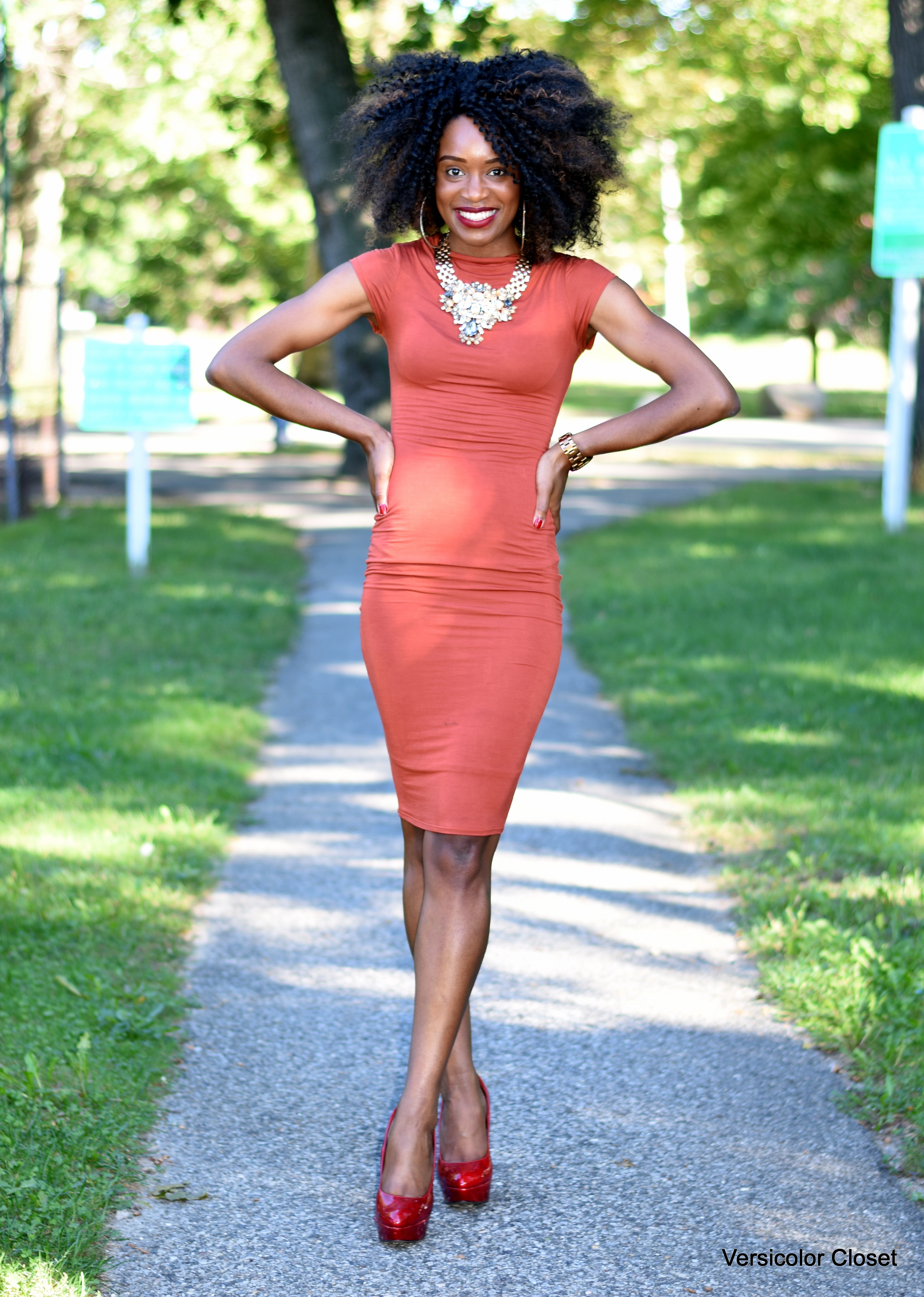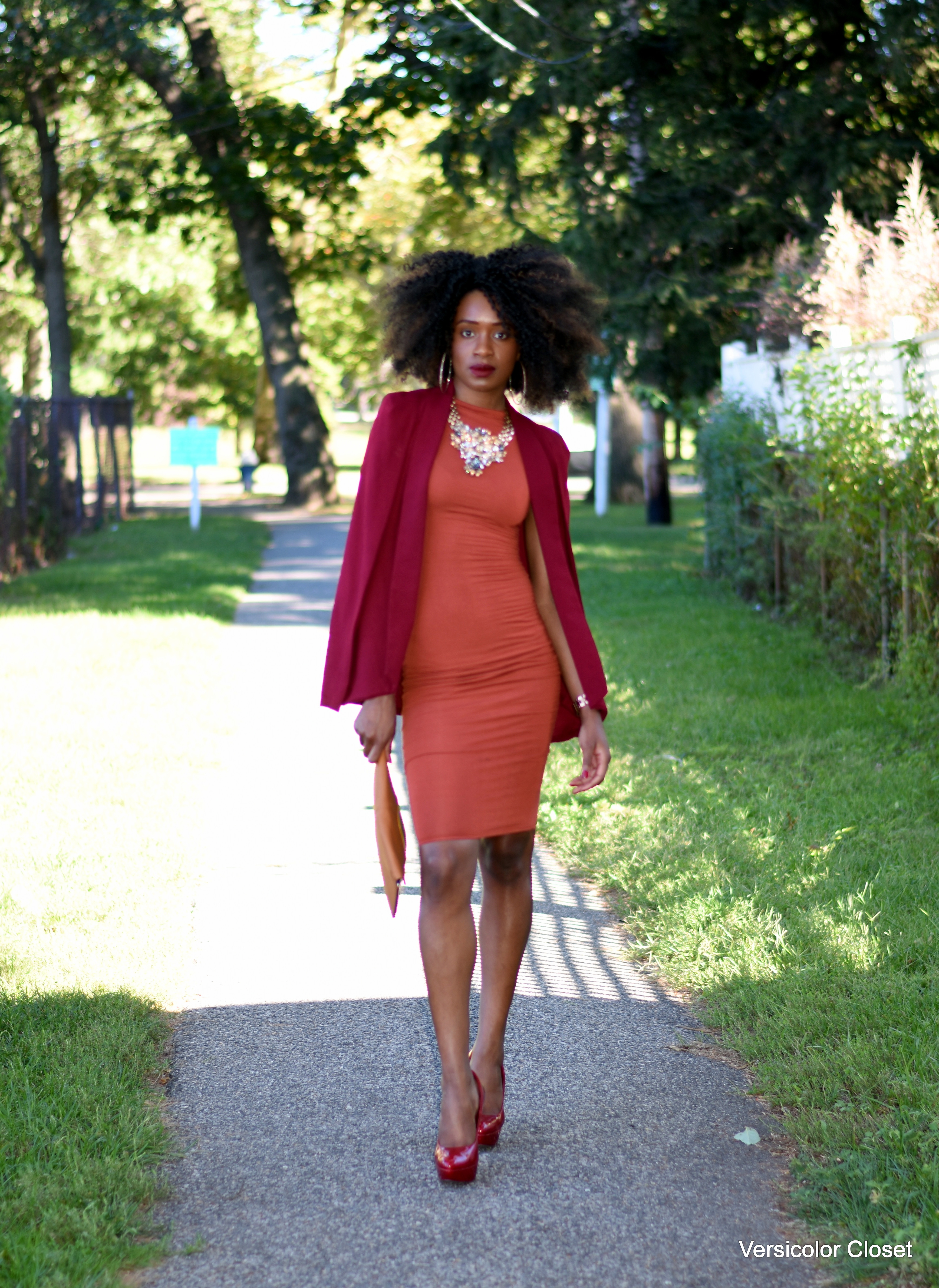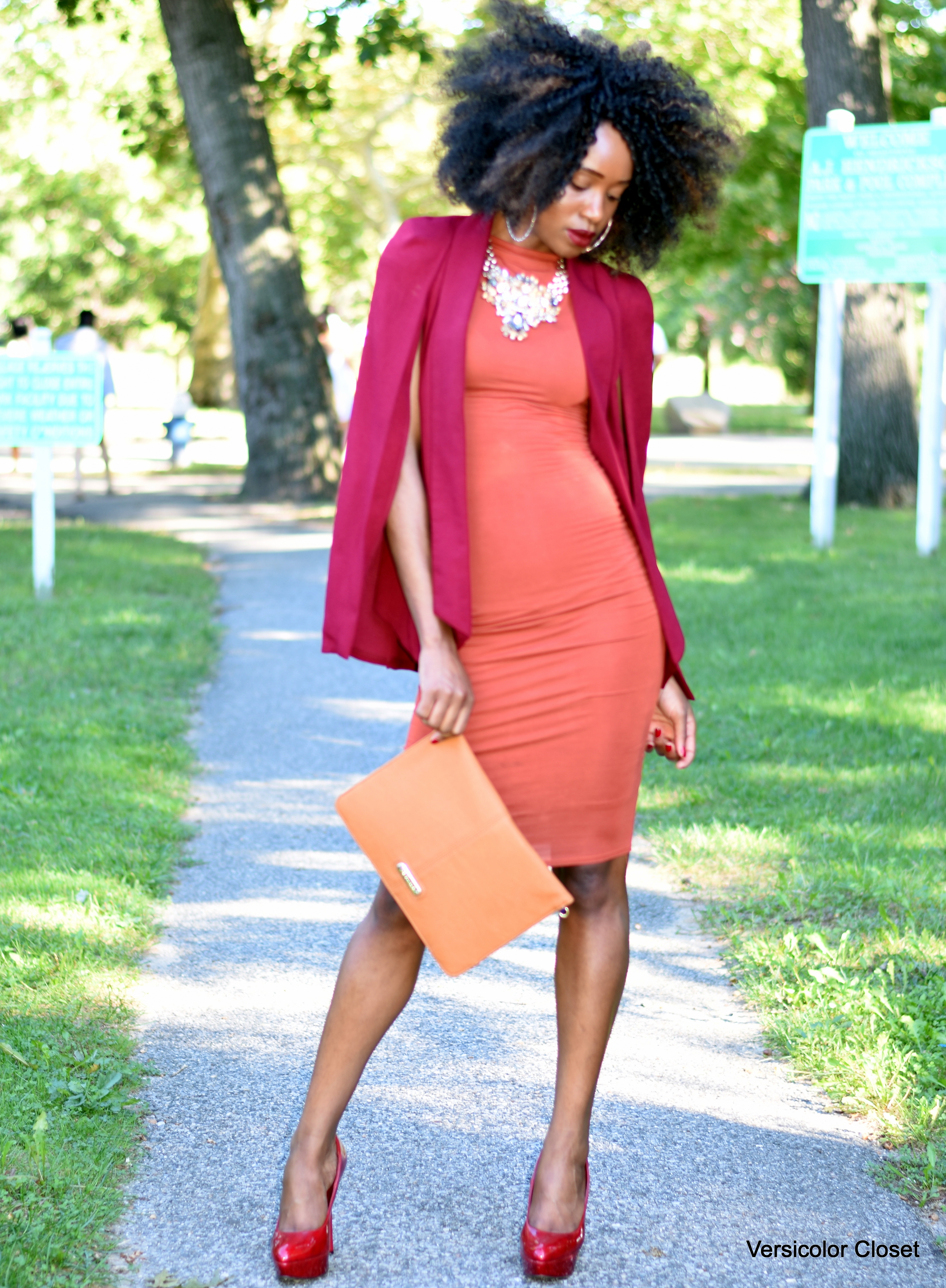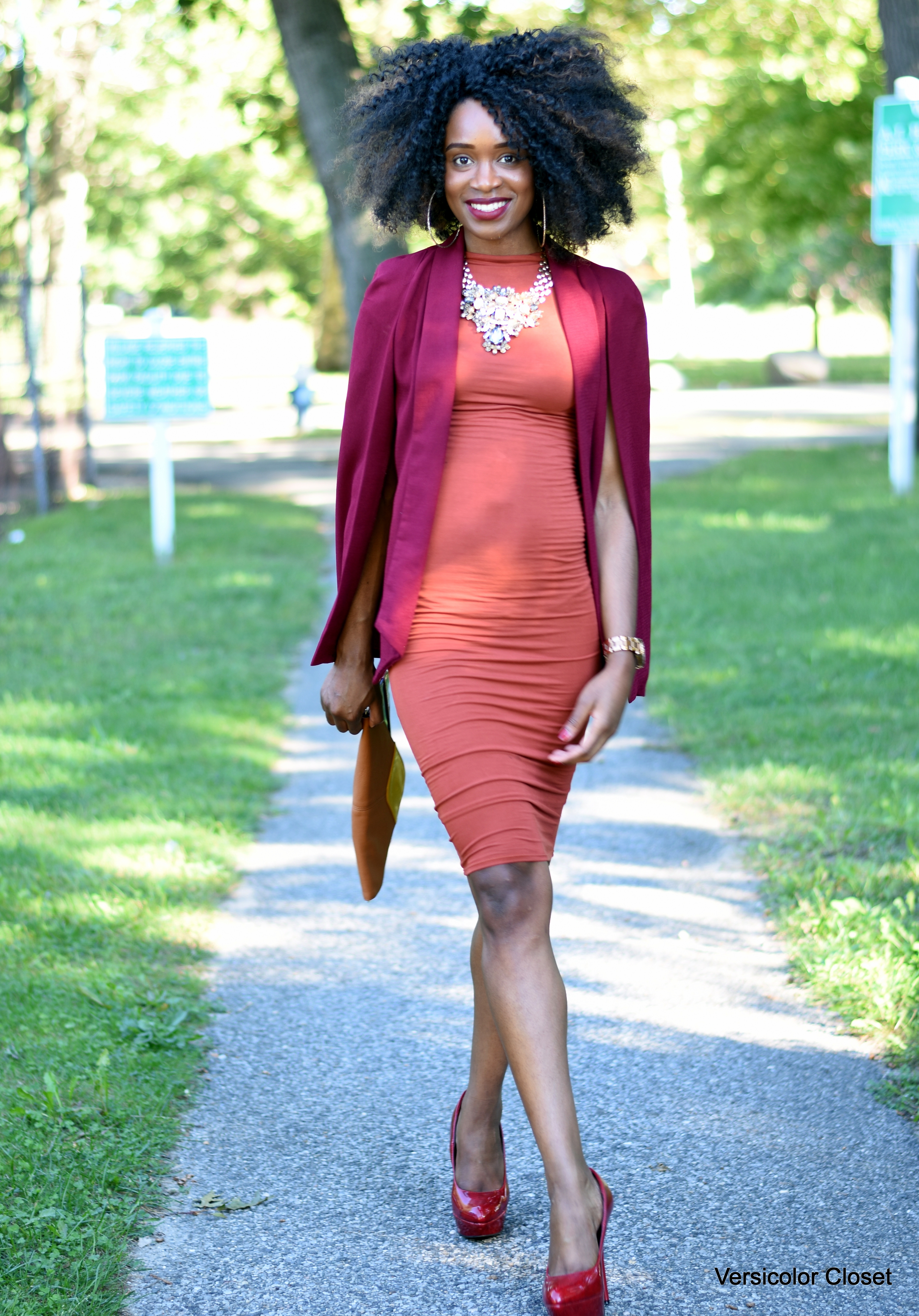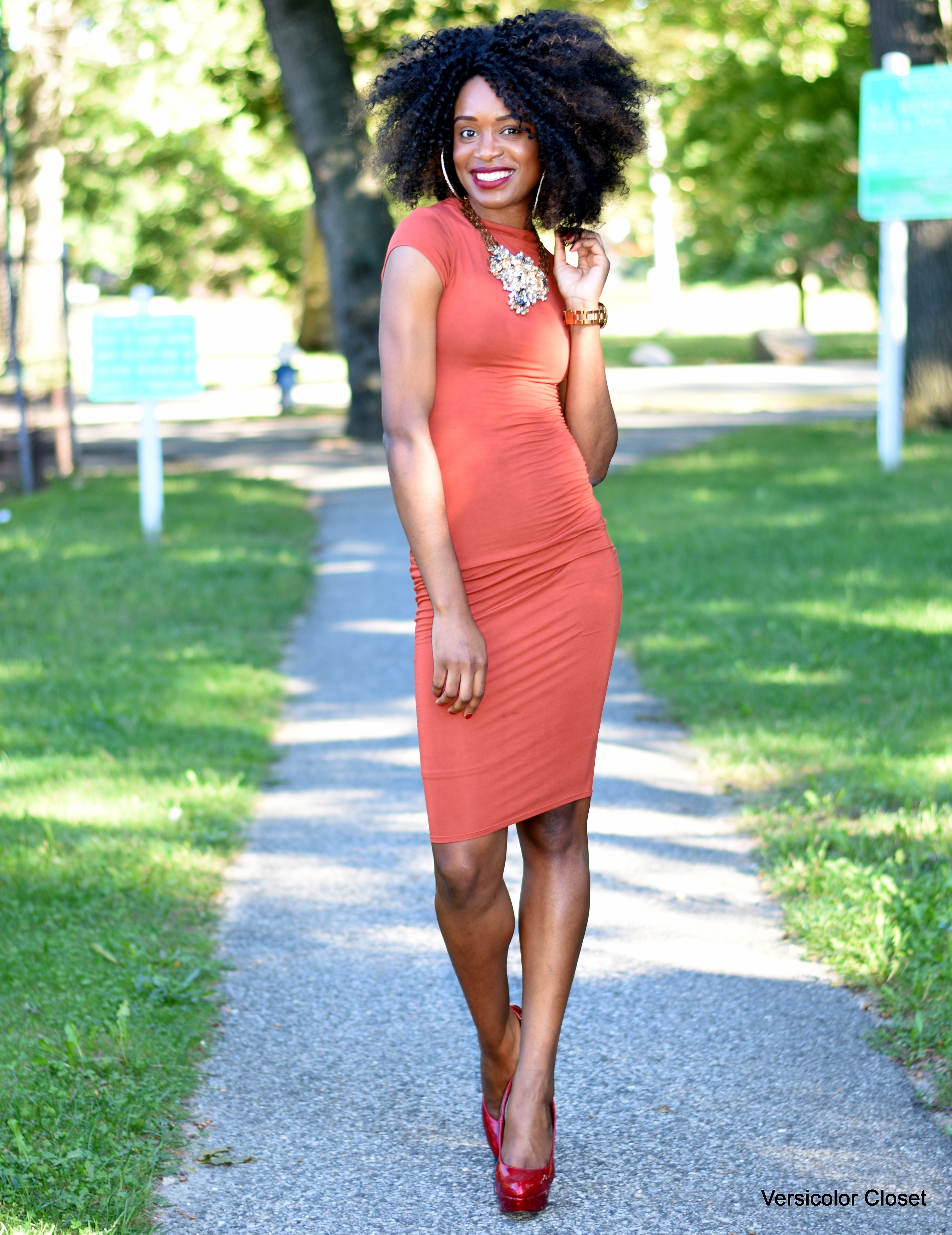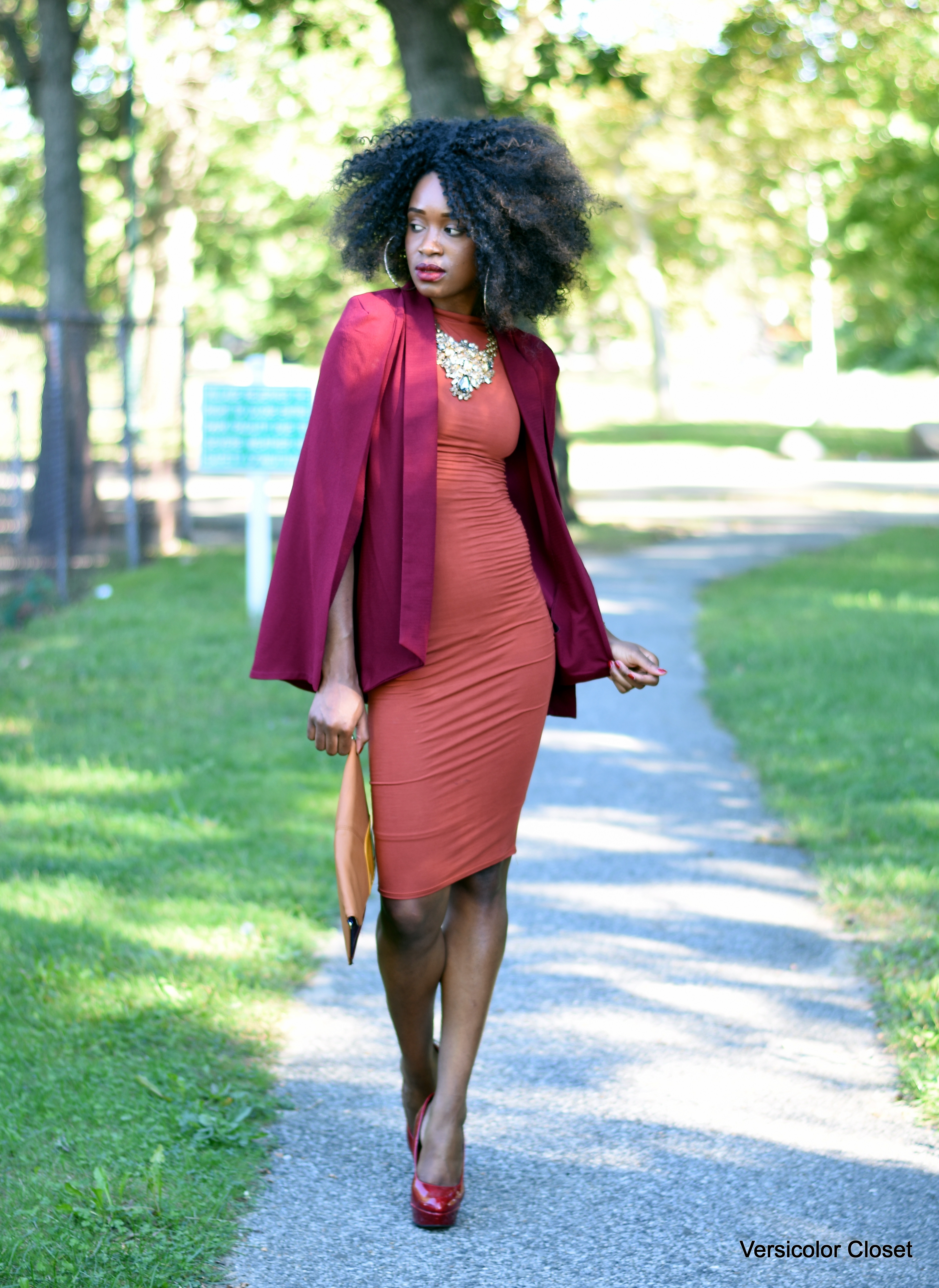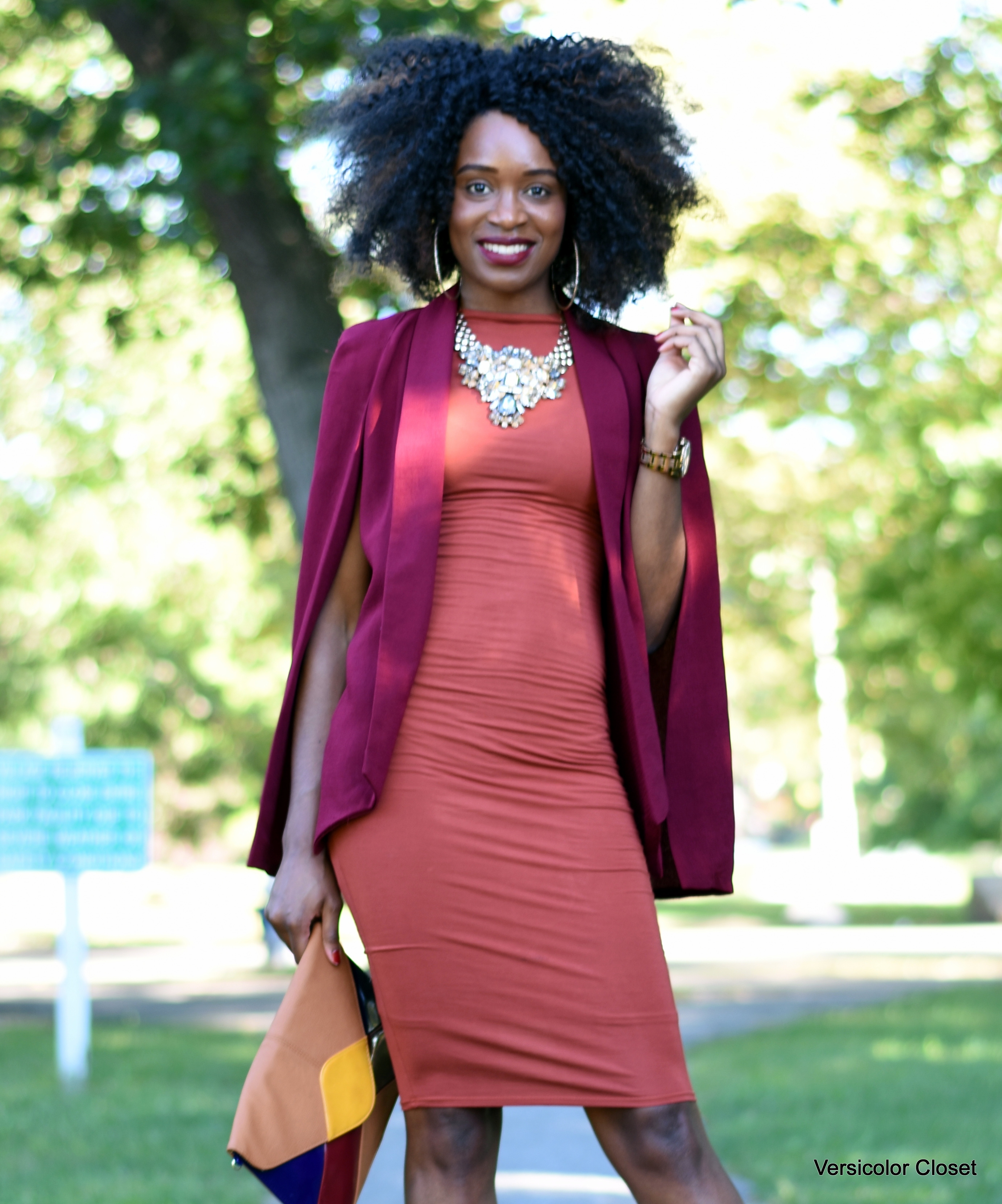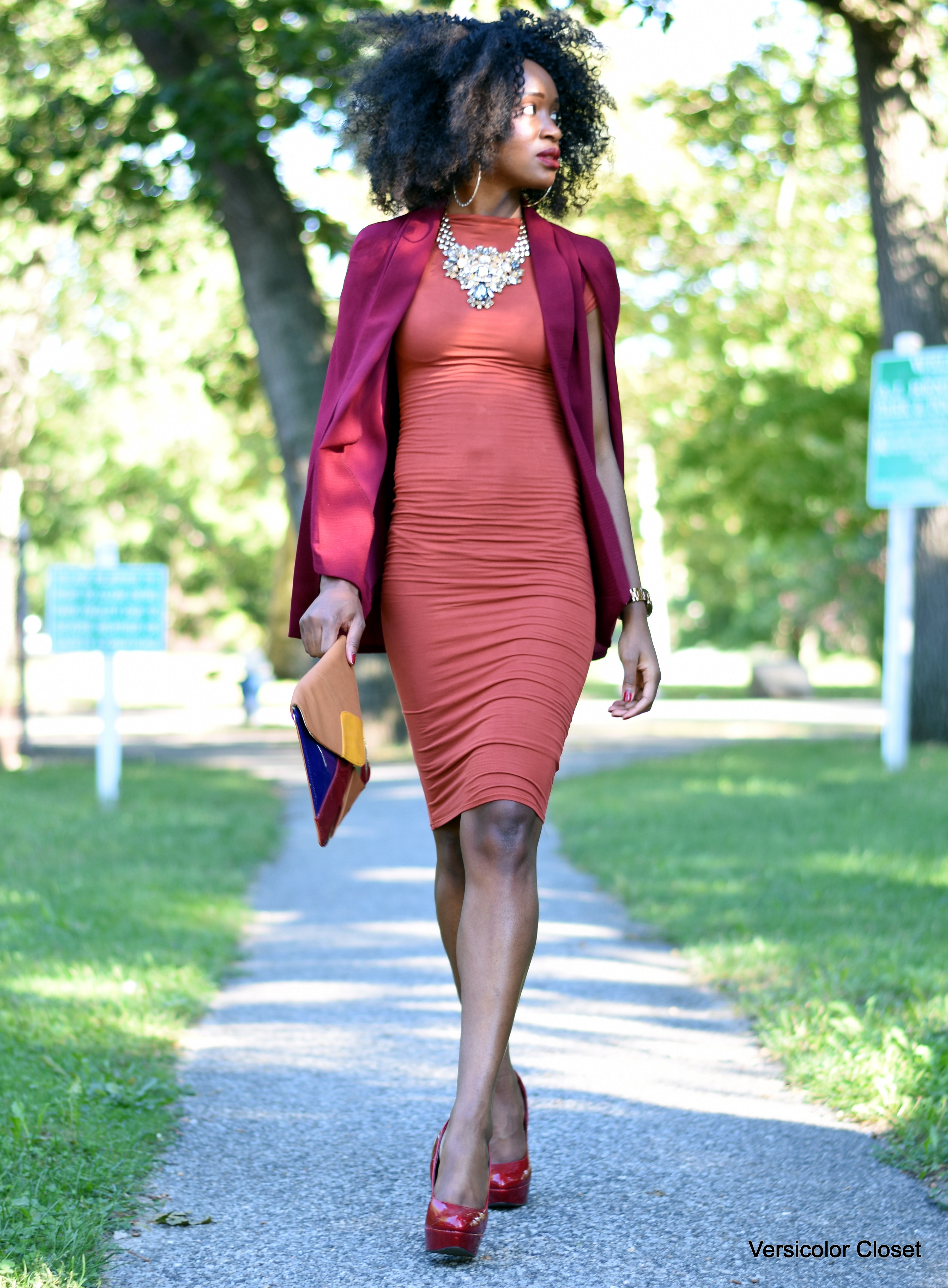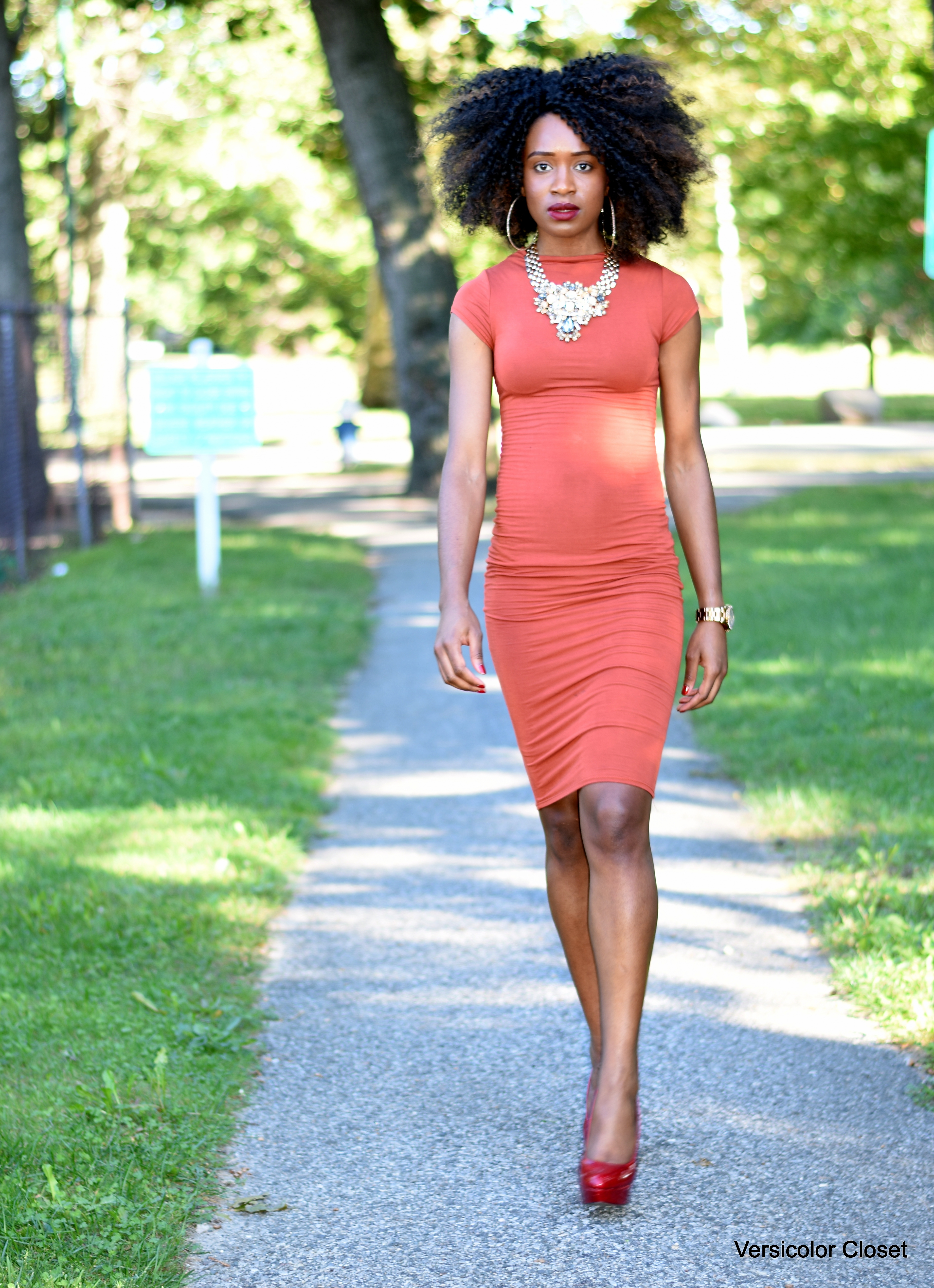 Thank you for reading.
Edwina