"Too often we underestimate the power of a touch, a smile, a kind word, a listening ear, an honest compliment, or the smallest act of caring, all of which have the potential to turn a life around." – Leo Buscaglia


If you've been following my blog for a while, you know by now that I'm a lover of all things midi. I just love the versatility that longer length skirts and dresses allow, given the fact that they're appropriate for any and every occasion; hence why I'm able to wear this to the office today and head straight to our holiday party tonight without having to change.The same cannot be said of mini skirts 'cause heaven knows we can do without the evil eye of fellow churchgoers and it's certainly not worth the risk of losing your corporate job over being overly exposed. I digress…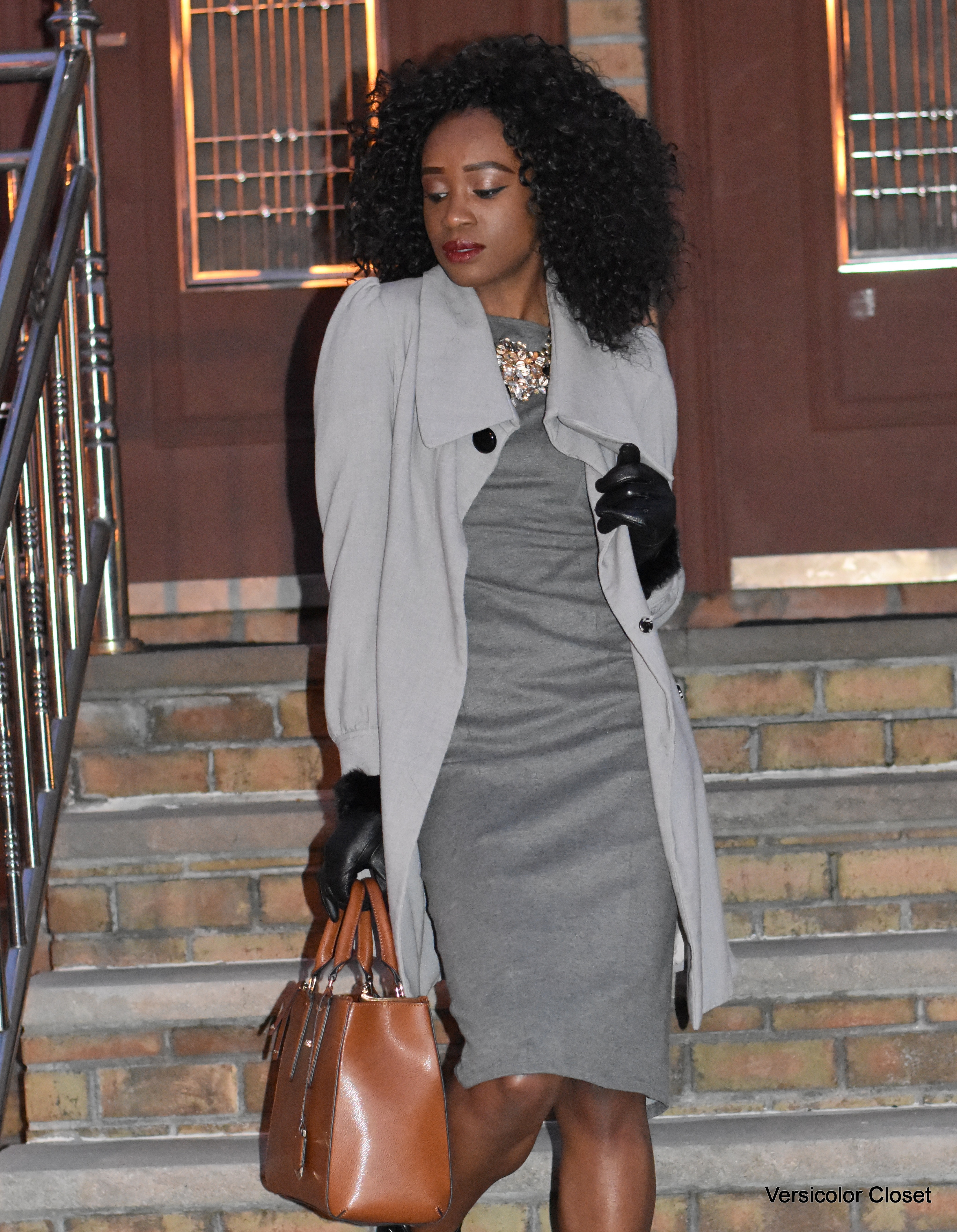 In look 1, since I've been on a monochromatic mood lately, it's no surprise that I reached for a gray jacket in a lighter hue to pair with this dress. I love the fact that the material is super thick which not only helps in keeping you warm but also prevents unsightly undergarment lines. Please note that although I usually wear a size small, this dress is a medium and it fits snug so I would suggest going up a size.
This pair of fringe booties took things to the next level by adding dimension and visual interest to an otherwise simple look. If you're interested in getting these, be aware that they're super high and may take some getting used to if you're not a fan of sky high heels. Nonetheless, I loved them so much that I also ordered the tan color and still have my eyes on the burgundy and khaki ones as well.
Look 1: AMERICAN APPAREL midi dress // H&M jacket (old) // PUBLIC DESIRE fringe booties (also available in burgundy, tan, and khaki) // Faux leather gloves (old) – love these by Ralph Lauren – they're on sale! // CALVIN KLEIN purse // ALDO necklace (sold out)
**
I wore look 2 for New year's eve service and decided to let my fro come out to play! By adding an extra layer with my button up shirt (previously seen here) I was able to stay warm without sacrificing style. I accessorized with one of my mother's scarves tied into a massive bow that not only added a pop of color but also kept my hair under control. Told you I'm all about versatility and functionality. My new favorite Vince Camuto sandals completed the look & were comfortable all night as we watched the ball drop after the service ended.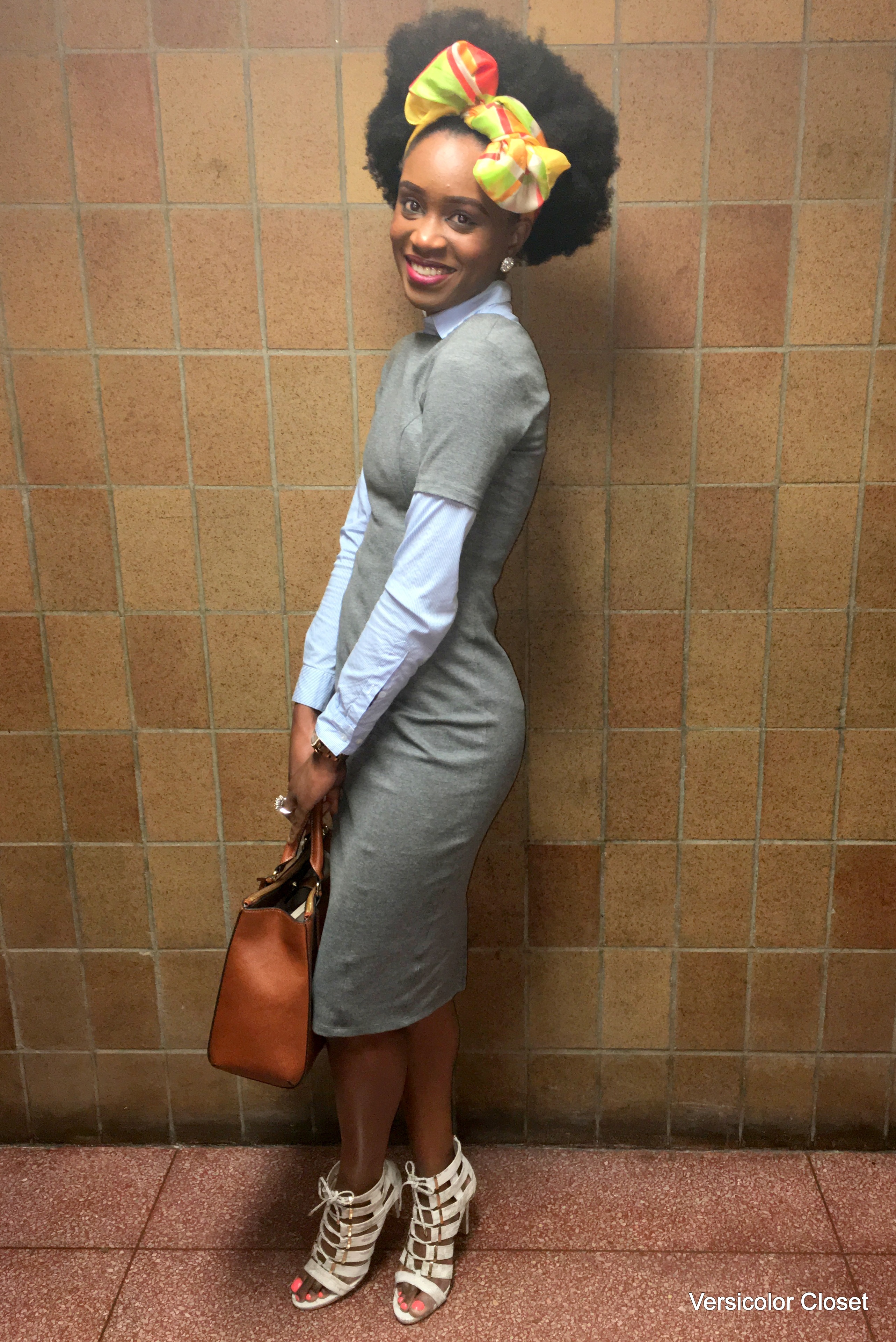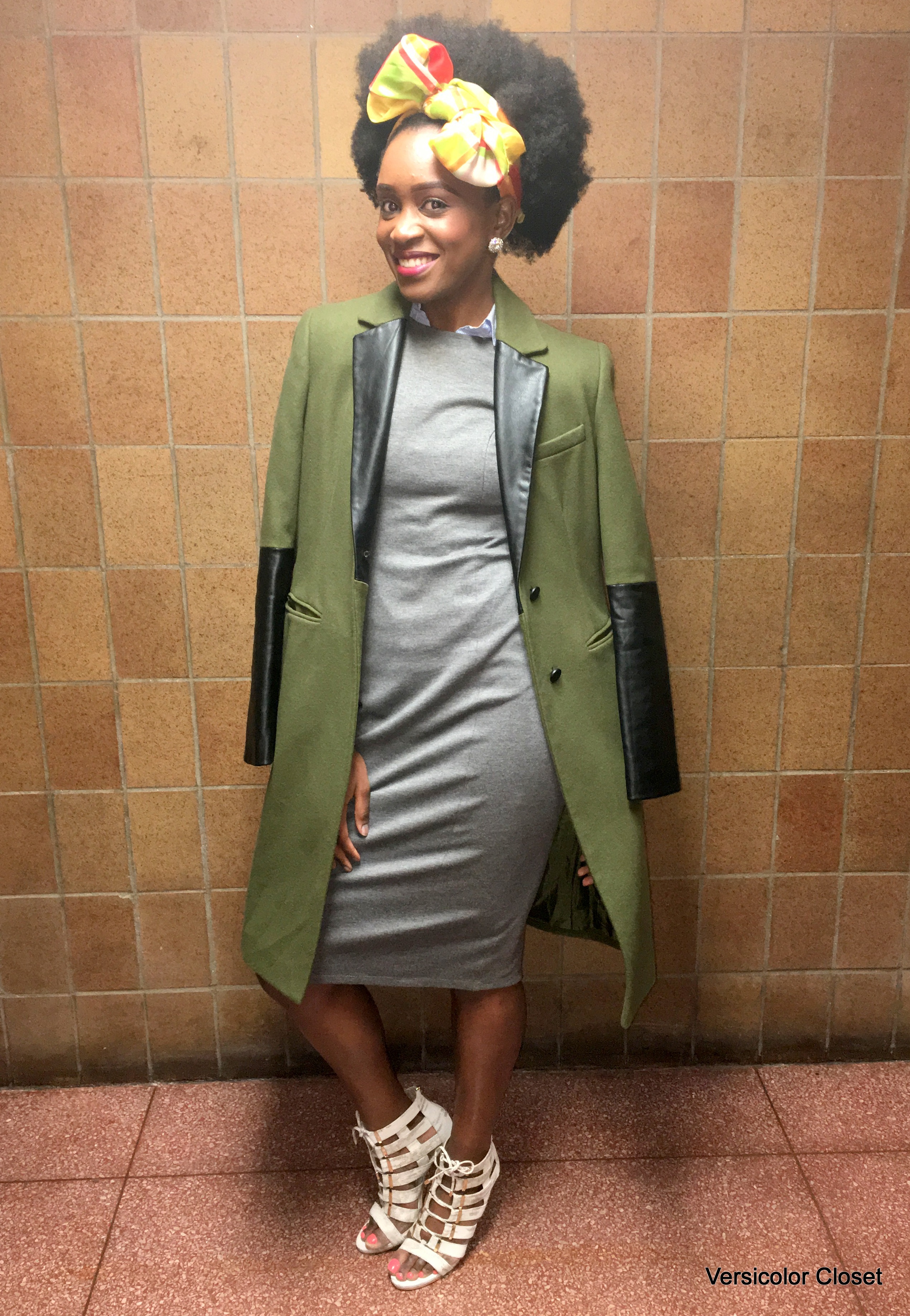 Look 2: AMERICAN APPAREL midi dress // H&M button up shirt (notice I didn't say button down – here's why) // CALVIN KLEIN coat – similar here) // VINCE CAMUTO heels (on sale! – $49.99)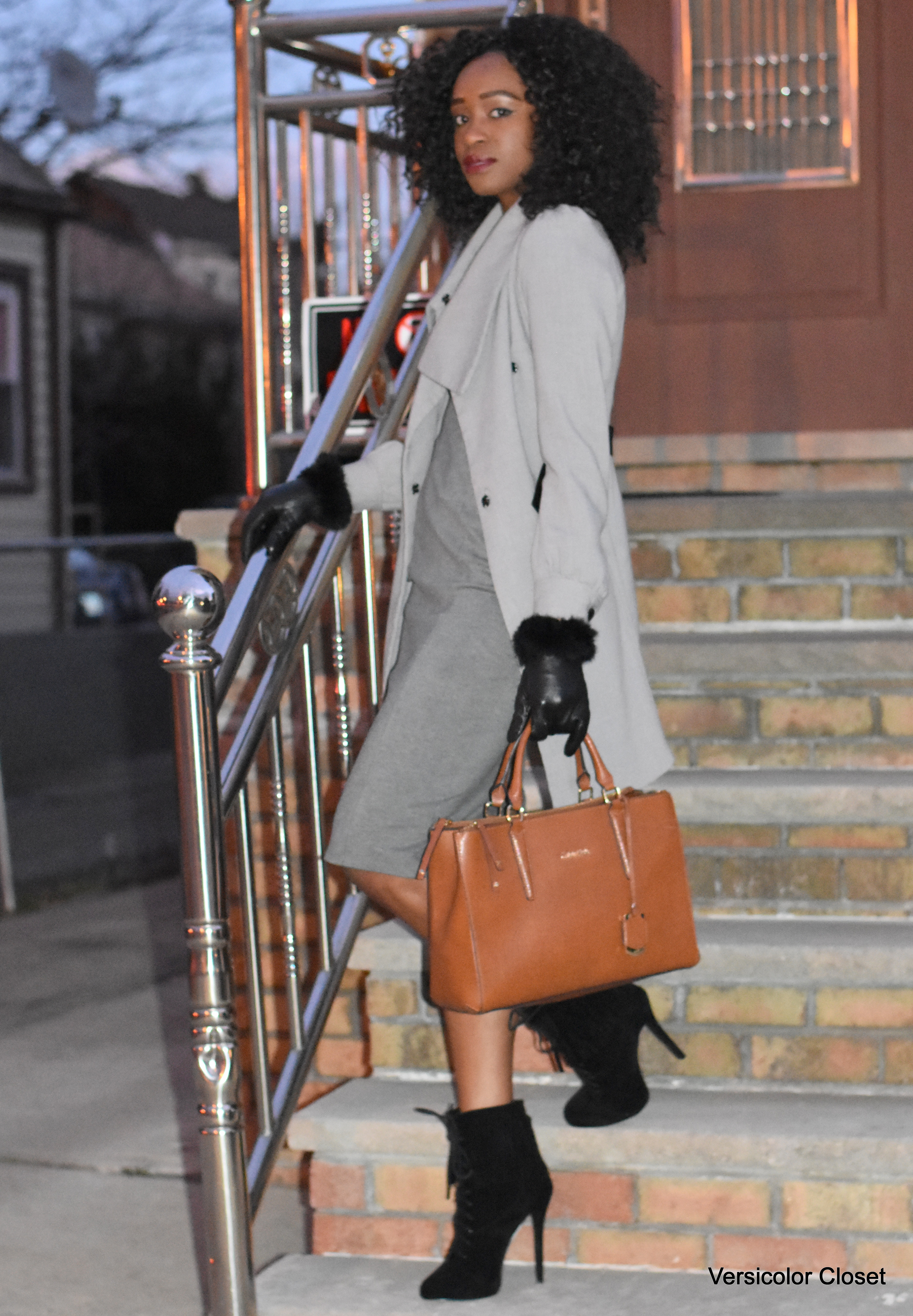 (Here's a closer look of the booties. Aren't they gorgeous?!)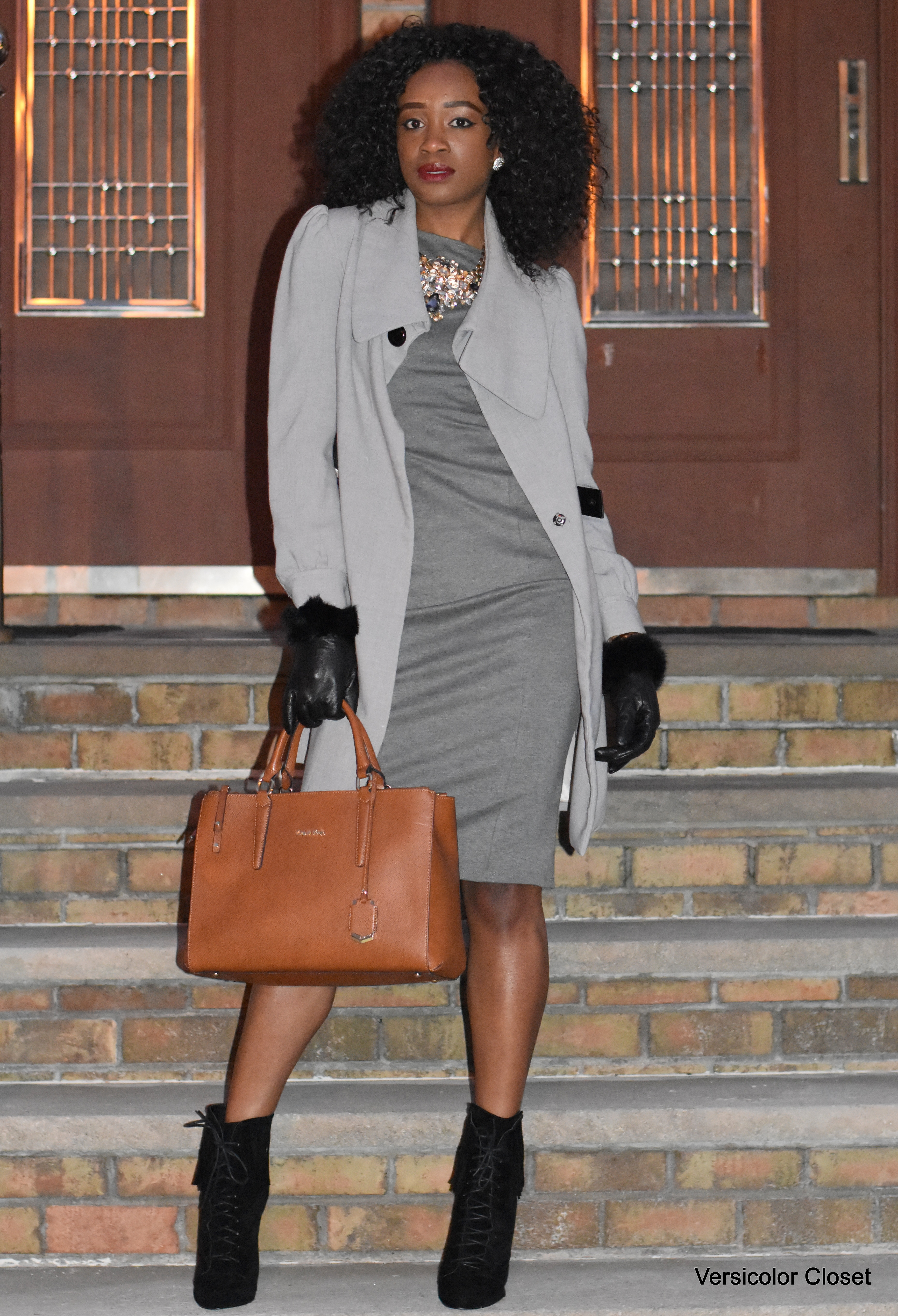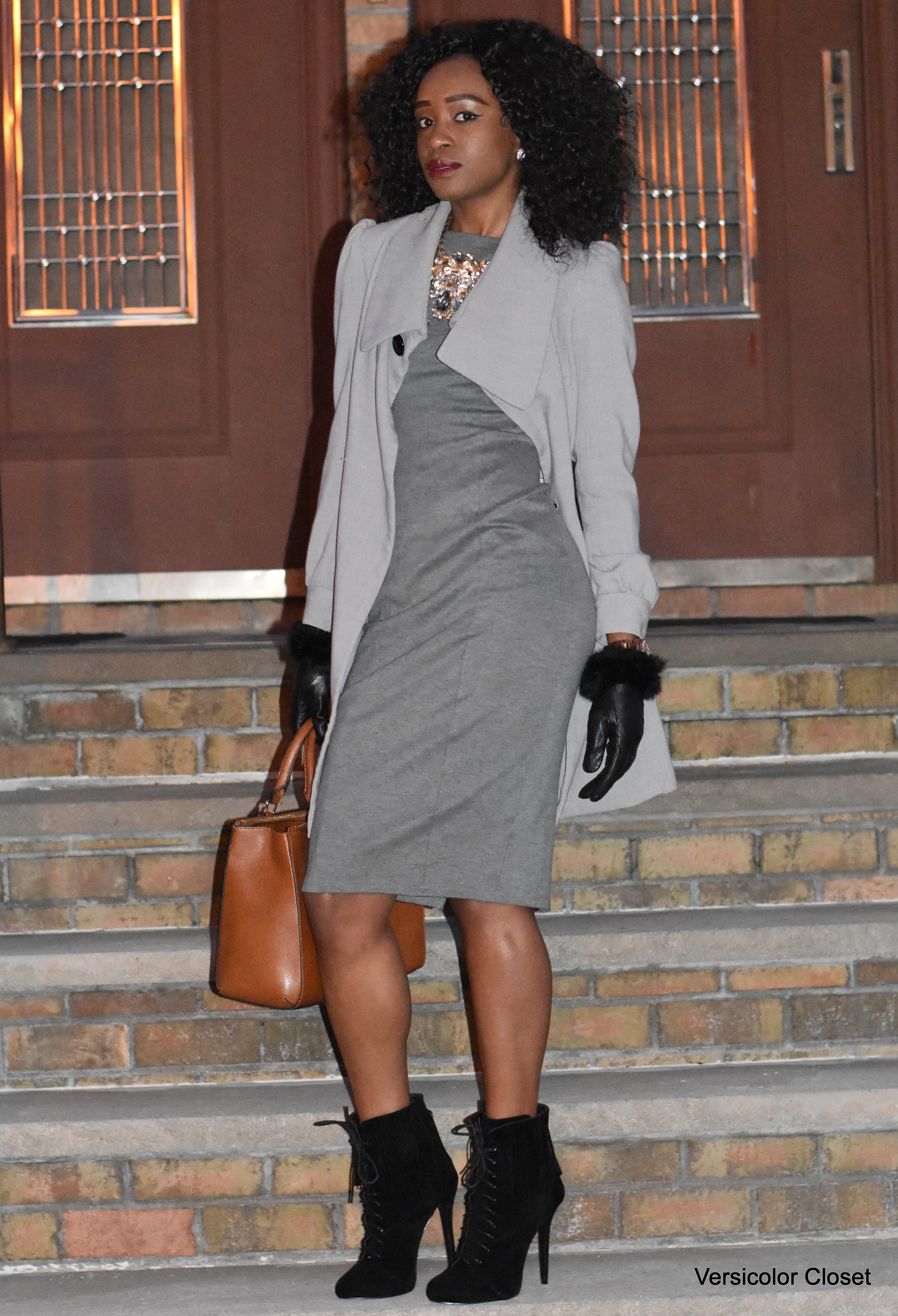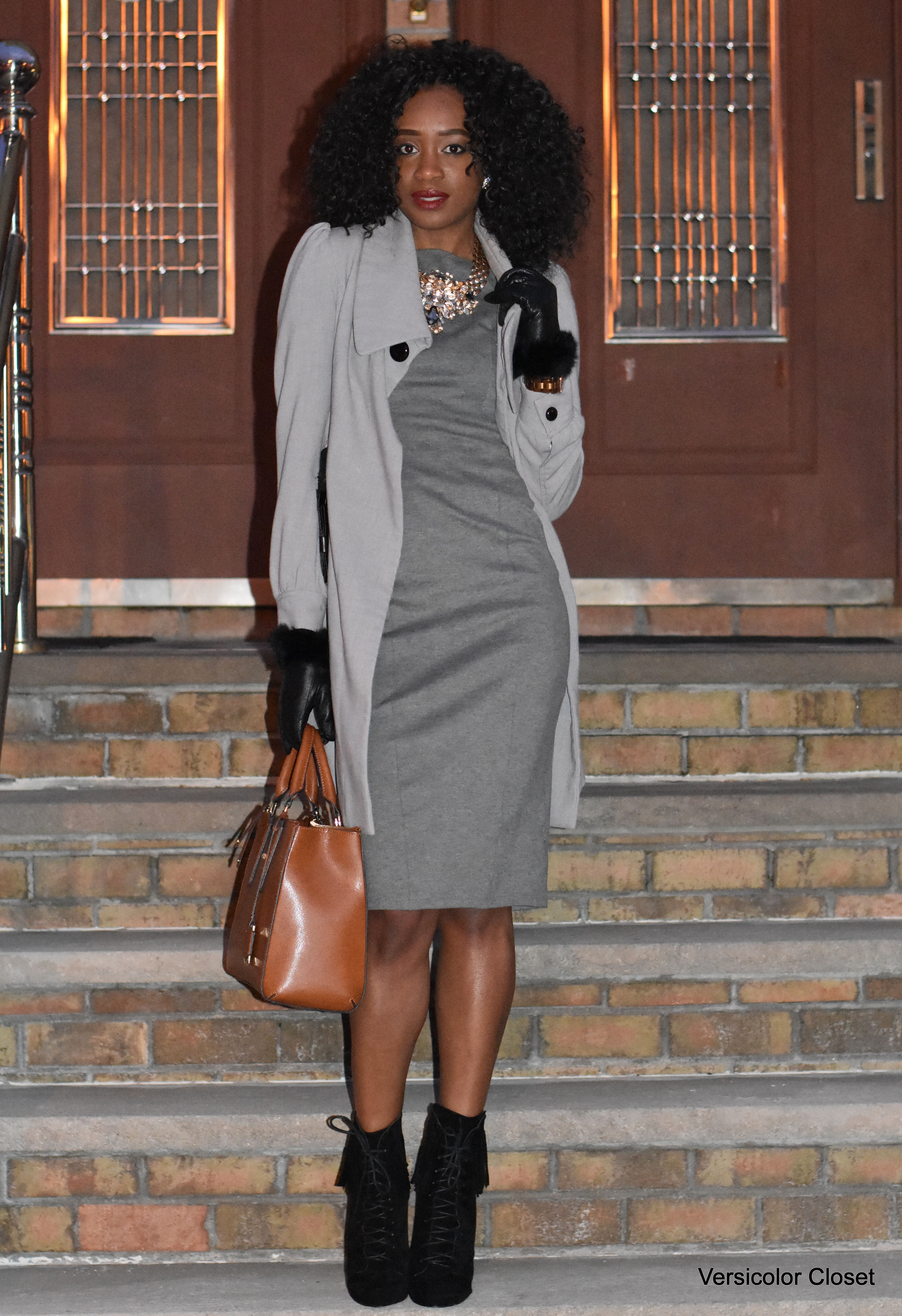 As I always say, your accessories determine the direction of your look. I would even wear this dress with sneakers for a cute yet comfy weekend look. The options are endless… I would appreciate it if you took the time to let me know which of these two styling options you like the best in the comment section. I always look forward to your feedback.
Thanks for stopping by.
With love,
Edwina