"Life is what happens while you are busy making other plans." – John Lennon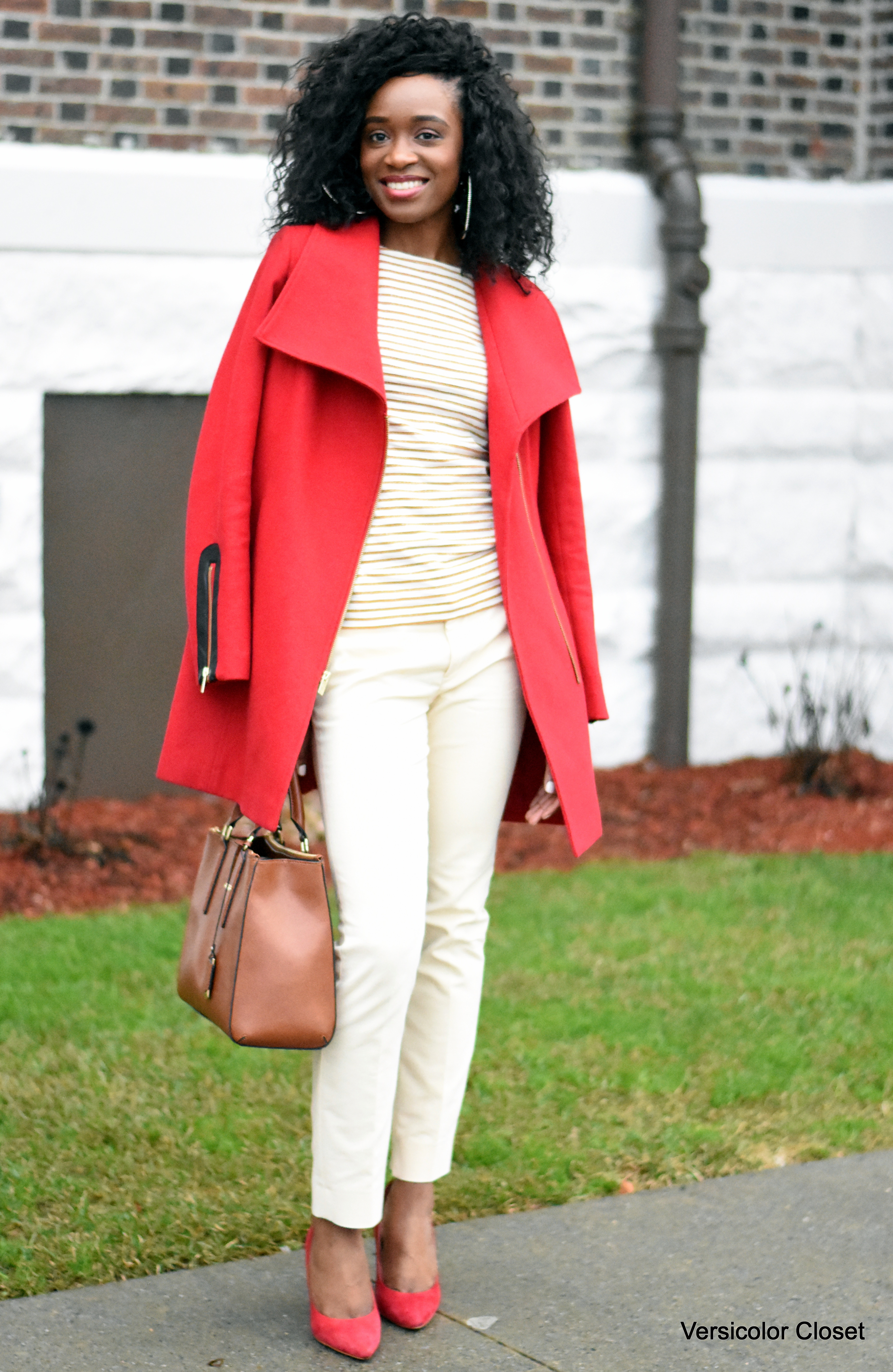 Every single thing that I had planned over the weekend didn't go as planned. Even this post was supposed to go live yesterday but I forgot my phone at home and had to reschedule it for today. That seriously had me thinking about how we can sometimes be so focused on making plans for the future that present opportunities and real life can pass us by in the meantime. It goes without saying that failing to plan is planning to fail, however our plans should be made with an erasable pencil instead of a permanent marker so to speak. It's all about balance.
There has to be room for those spur of the moment things that can be more important than what we originally had planned. It's crucial to be able to overcome disappointments and hit the reset button for a fresh start. Besides, allowing some space for the Holy Spirit to step in and perform divine miracles is certainly in our best interest. It's OK to be disappointed and to feel discouraged when that interview went so well but you didn't get the job, or when you thought you had a good thing going on with this guy but he dumped you. The problem lies in dwelling in those feelings and playing victim. Trust that the Lord has it all under control, adjust your crown and keep on moving forward. You got this sis!
**
This look is what I wore to church this past Sunday. I wasn't planning on shooting it because it's one of those super simple looks that I don't think is worth blogging about but those seem to be the ones you guys enjoy the most. Every single item I'm wearing was purchased on sale. It's safe to say I'm truly a bargain shopper at heart. As I've mentioned before, it is smart to shop at the clearance rack of higher end stores instead of constantly buying low quality items that won't pass the test of time. By doing this, you end up paying low prices for quality items and in the process build a balanced wardrobe with good quality basics and investment pieces that you can accessorize differently overtime.
Outfit details:
J CREW top (sold out) // ZARA pants (old) // RACHEL ROY coat (via Burlington Coat Factory) – in black here // CALVIN KLEIN bag (via Marshall's) – love this // VINCE CAMUTO pumps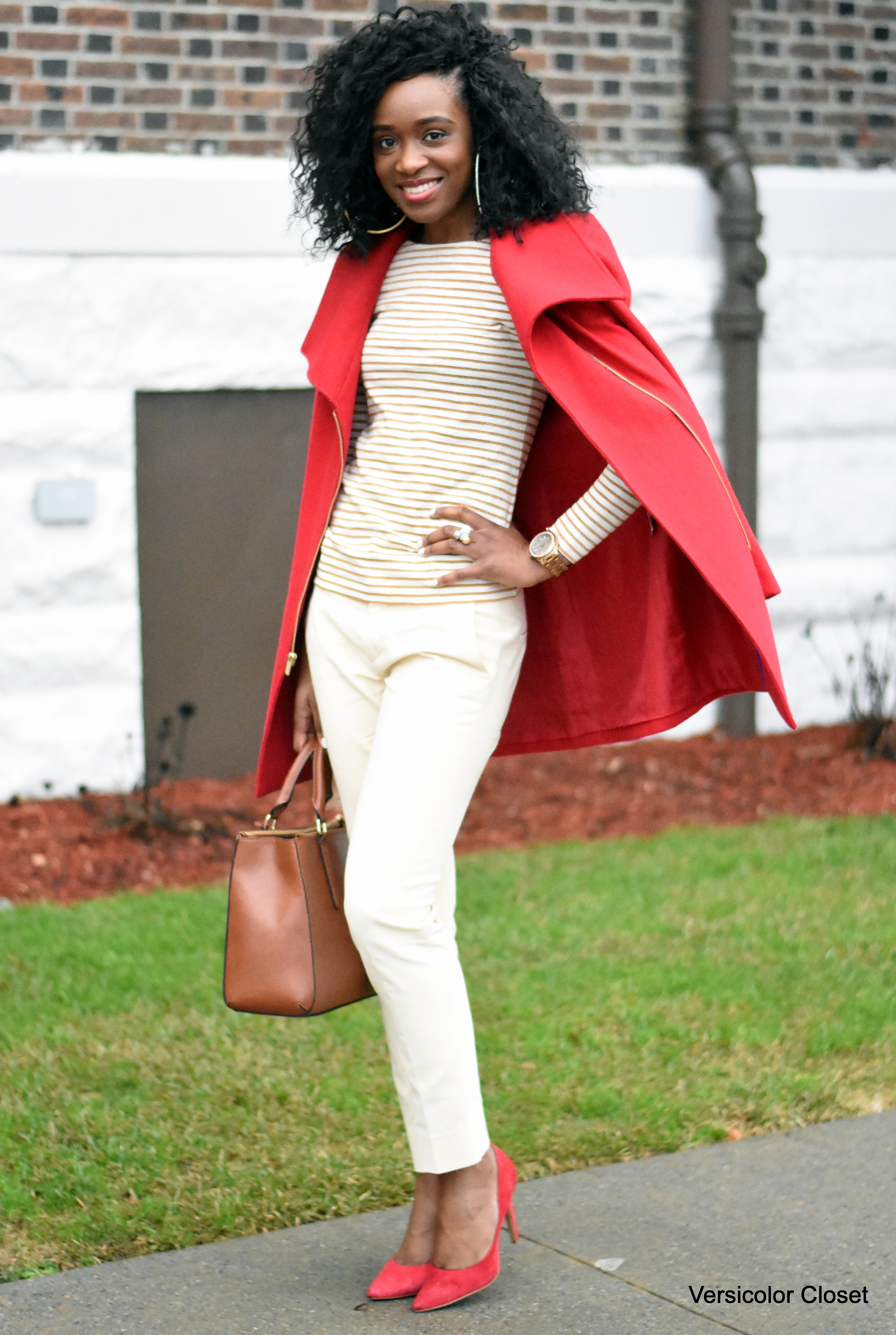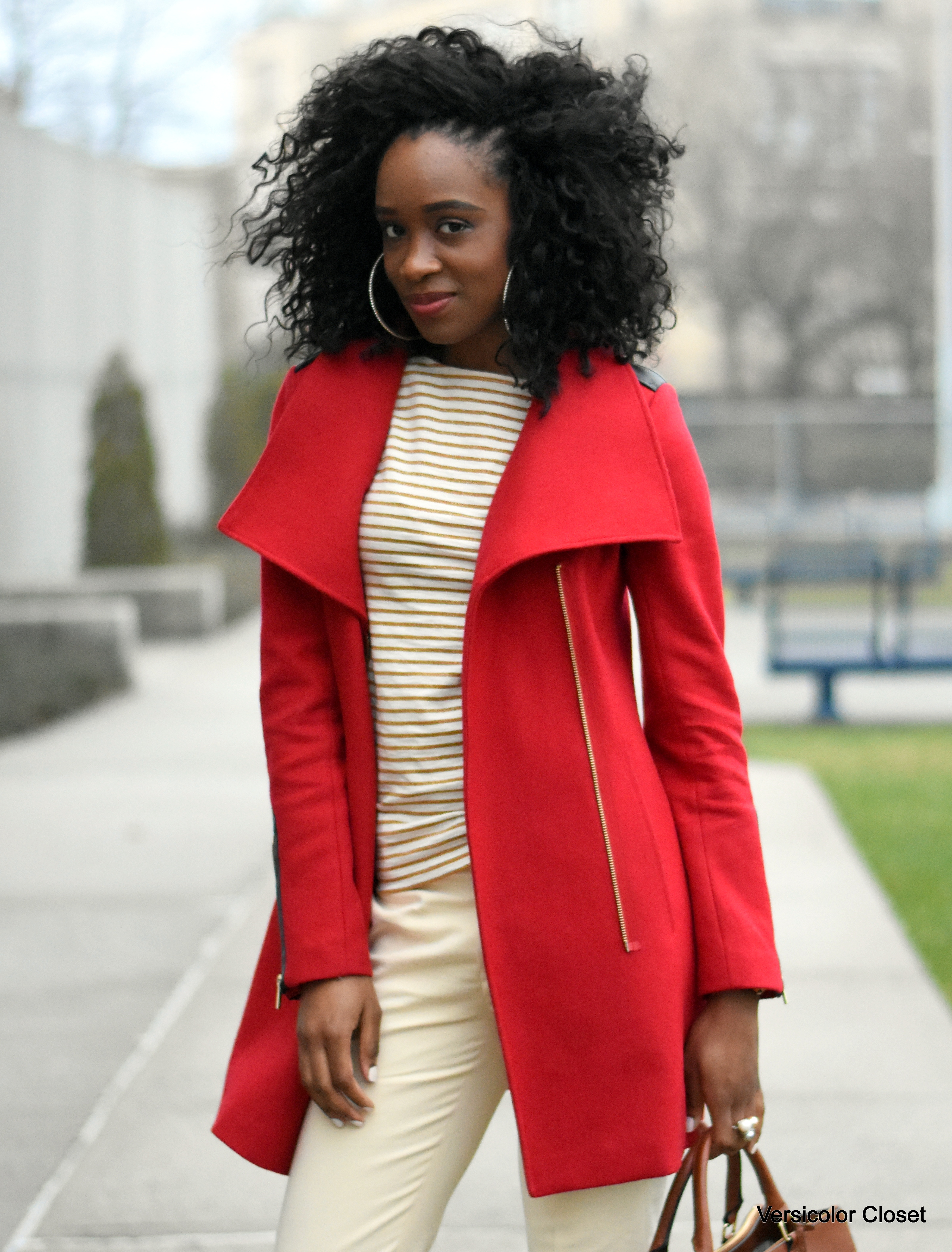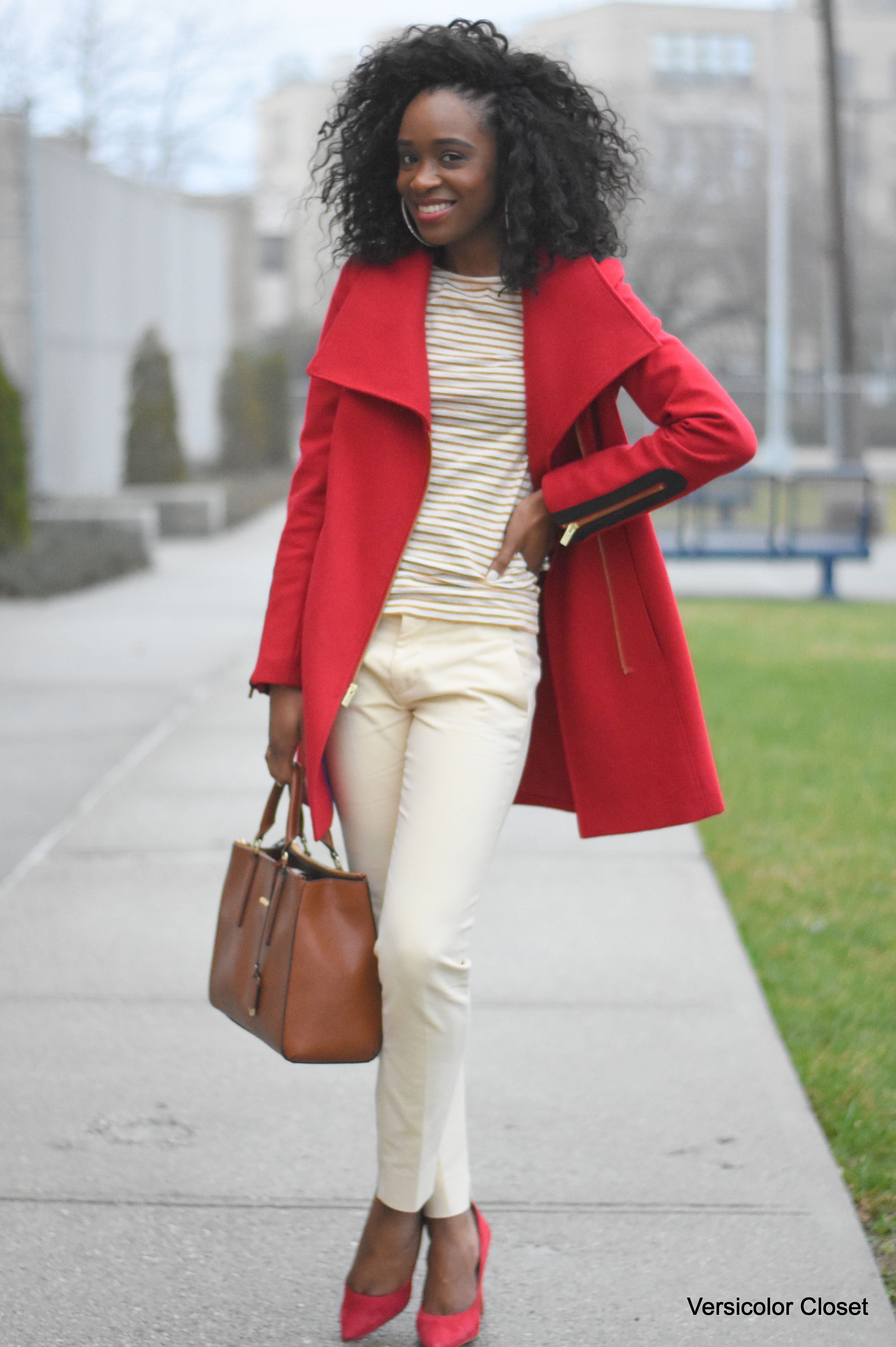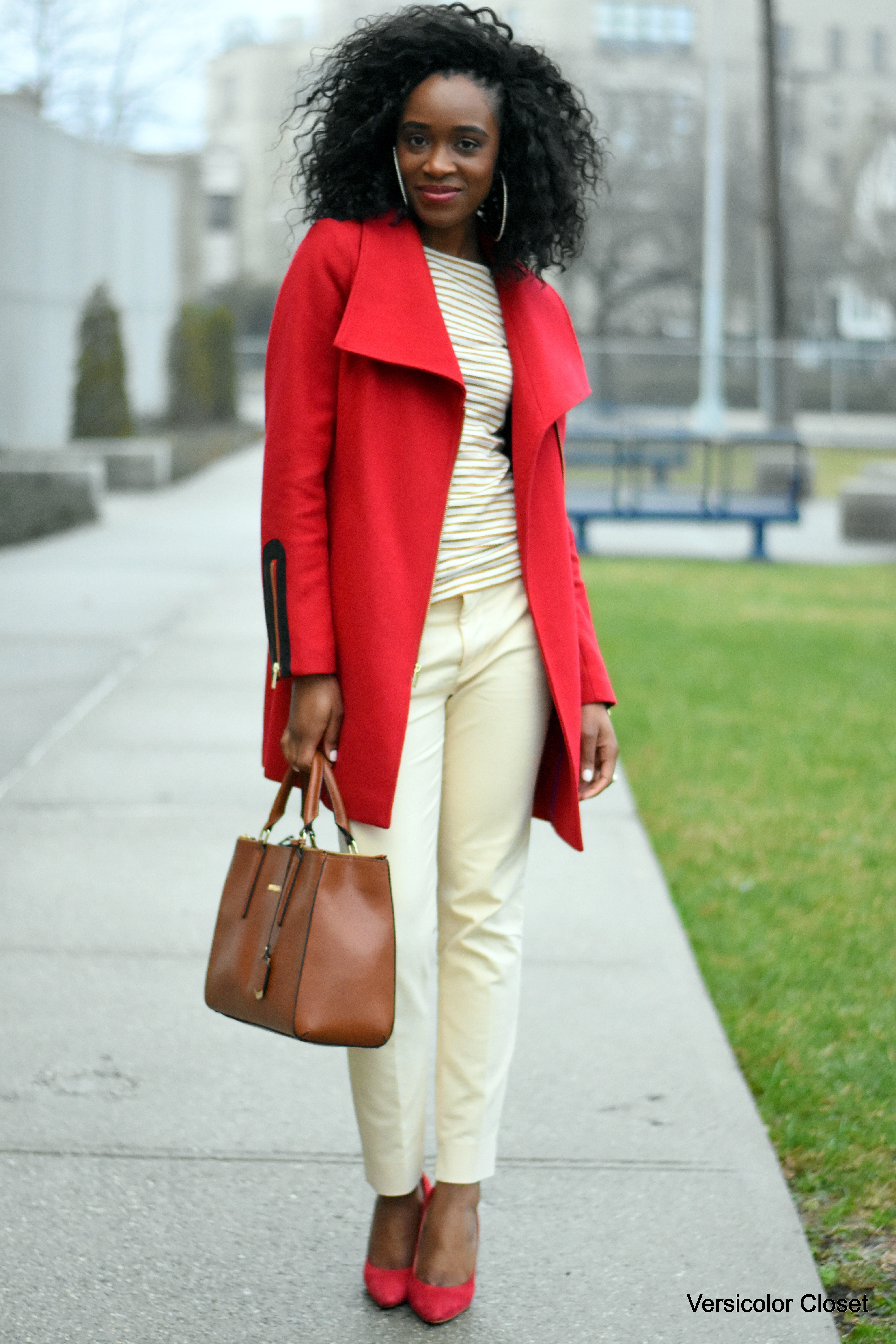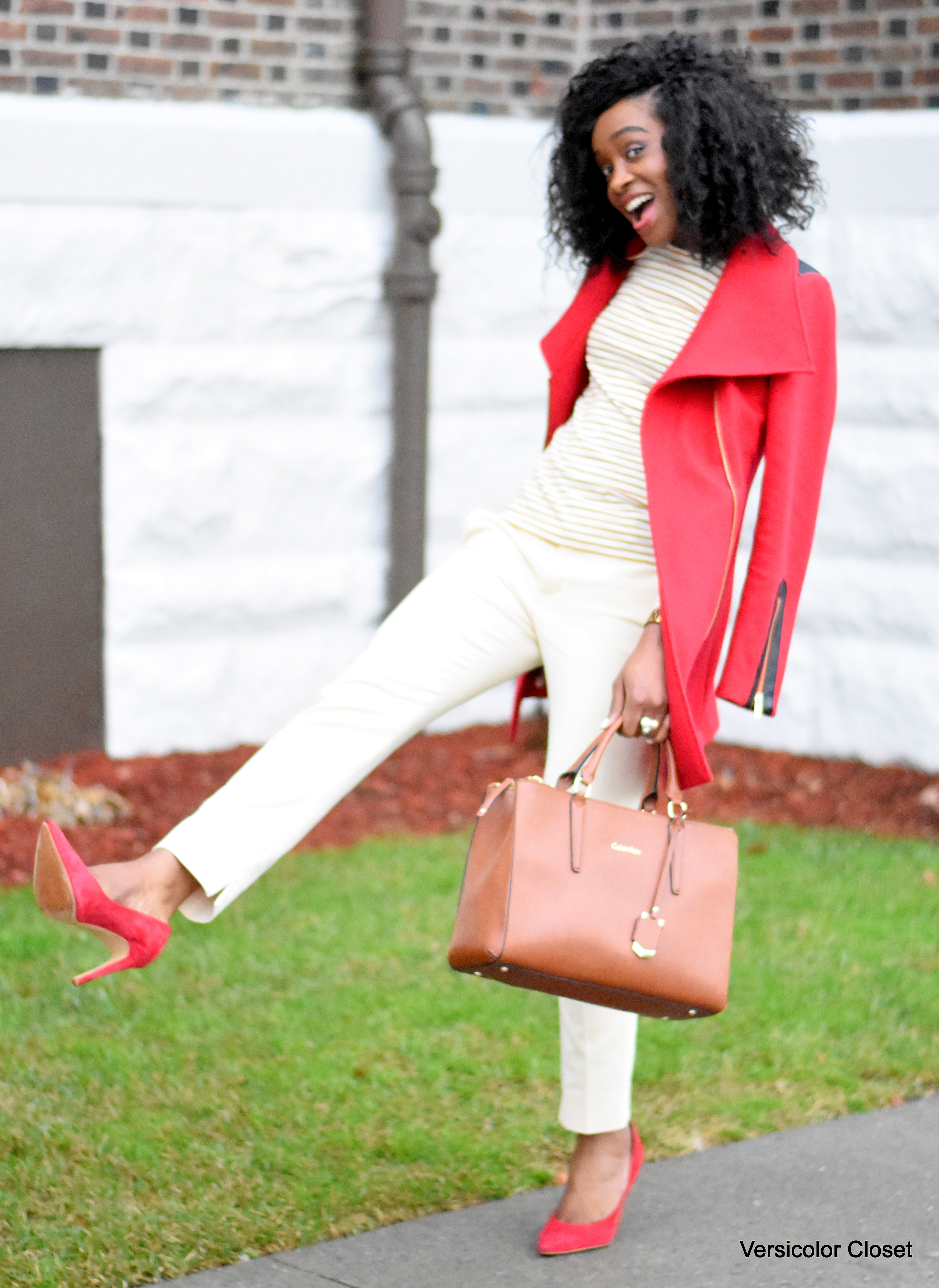 Hey! It's ok to be silly; Live a little 🙂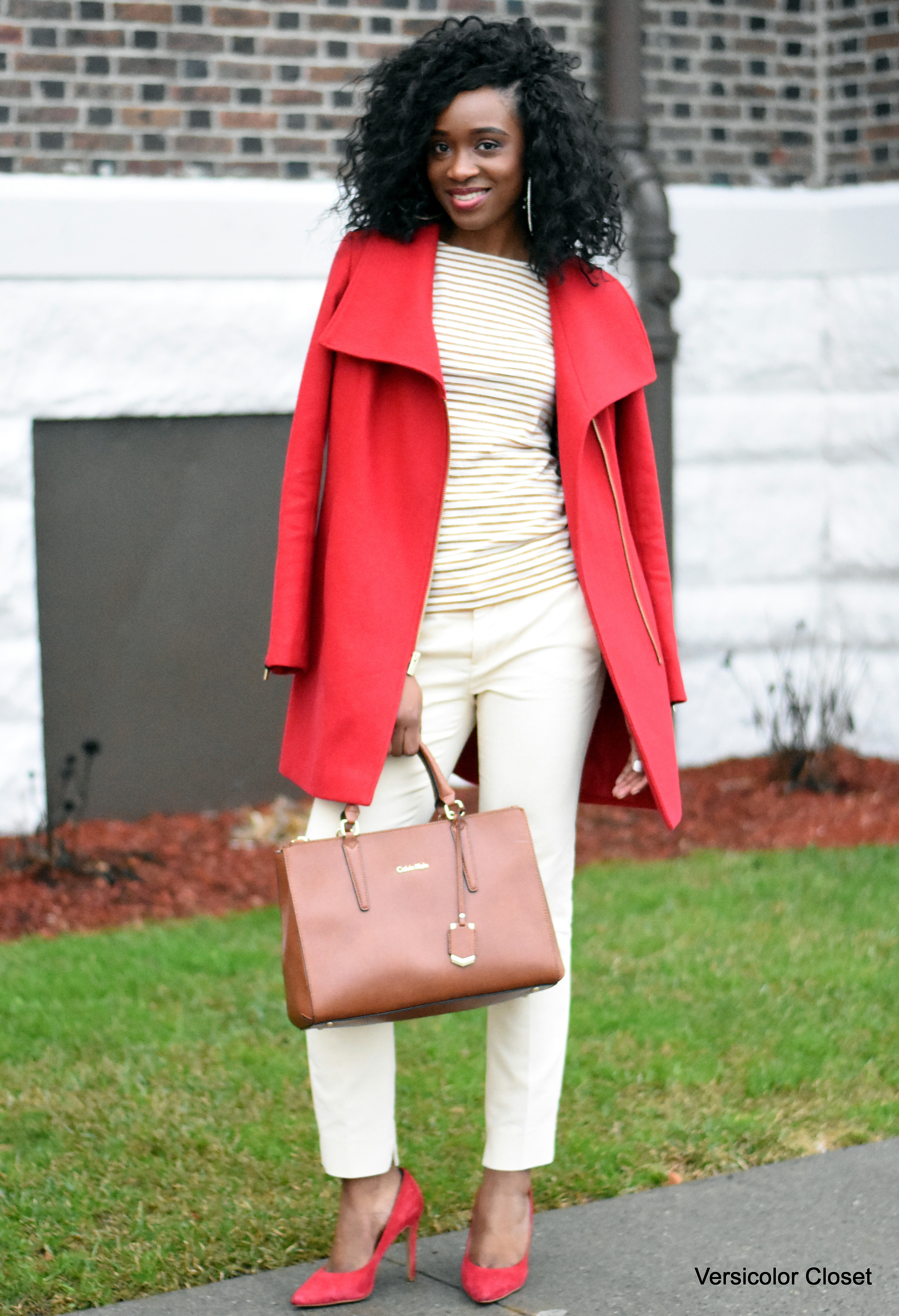 Thanks for stopping by darlings.
Until next time,
Edwina