"Your attitude is like a box of crayons that color your world. Constantly color your picture gray, and your picture will always be bleak. Try adding some bright colors to the picture by including humor, and your picture begins to lighten up." – Allen Klein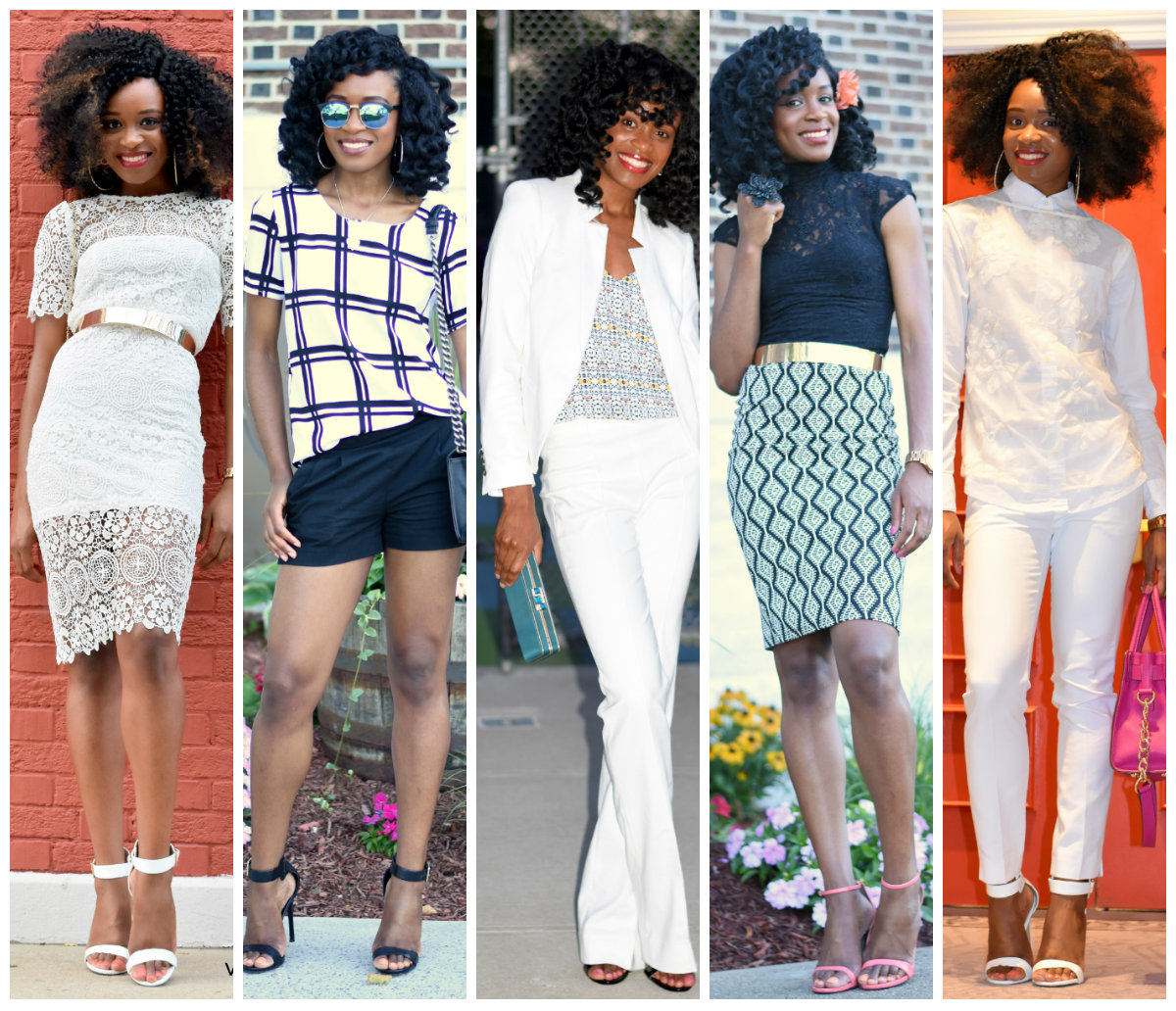 I always get comments about some of you beauties being too scared to incorporate color in your neutral wardrobe so I figured I'd put a quick post together to show you that adding color to your look doesn't have to imply looking like a highlighter or glow in the dark for that matter. Lol! Trust me on this. I won't lead you astray 🙂As a disclaimer, let me just put it out there that there is nothing wrong with wearing neutrals if that's what floats your boat. However, I personally find that adding some color to my wardrobe tends to better my mood and once you're in a brighter mood, you brighten up your life and that of those around you. That is why I've dedicated my blog to being that push you need to start this domino effect of one little thing that can lead to happier times in a world that doesn't always make you smile. With that out of the way, let's get started. Please note that the original post for each of these looks are referenced below each photo.
**
I've mentioned this countless times but I'll reiterate it once again: Your accessories determine the direction you will go with your outfits. You can start with the exact same basics as the foundation to your look and end up with a dozen different outfits simply by switching up the way you accessorize. One way to add a pop of color without much thought is to keep your entire look neutral and just accessorize with a bright colored purse. Whether it is a clutch, tote or satchel, crossbody bag or even a back pack, you can carry your possessions boldly and fearlessly in a bright colored bag.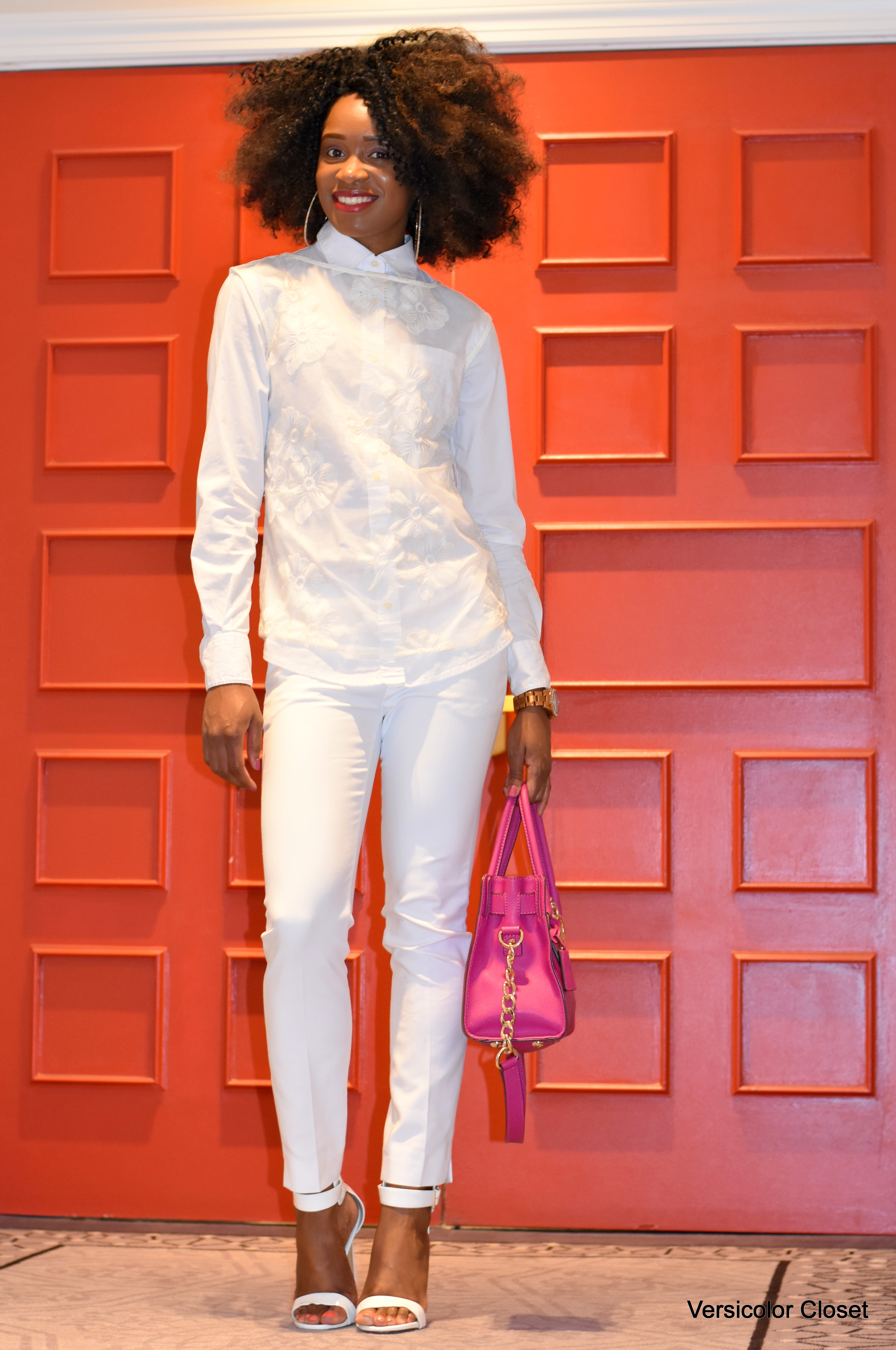 NYFW: All white everything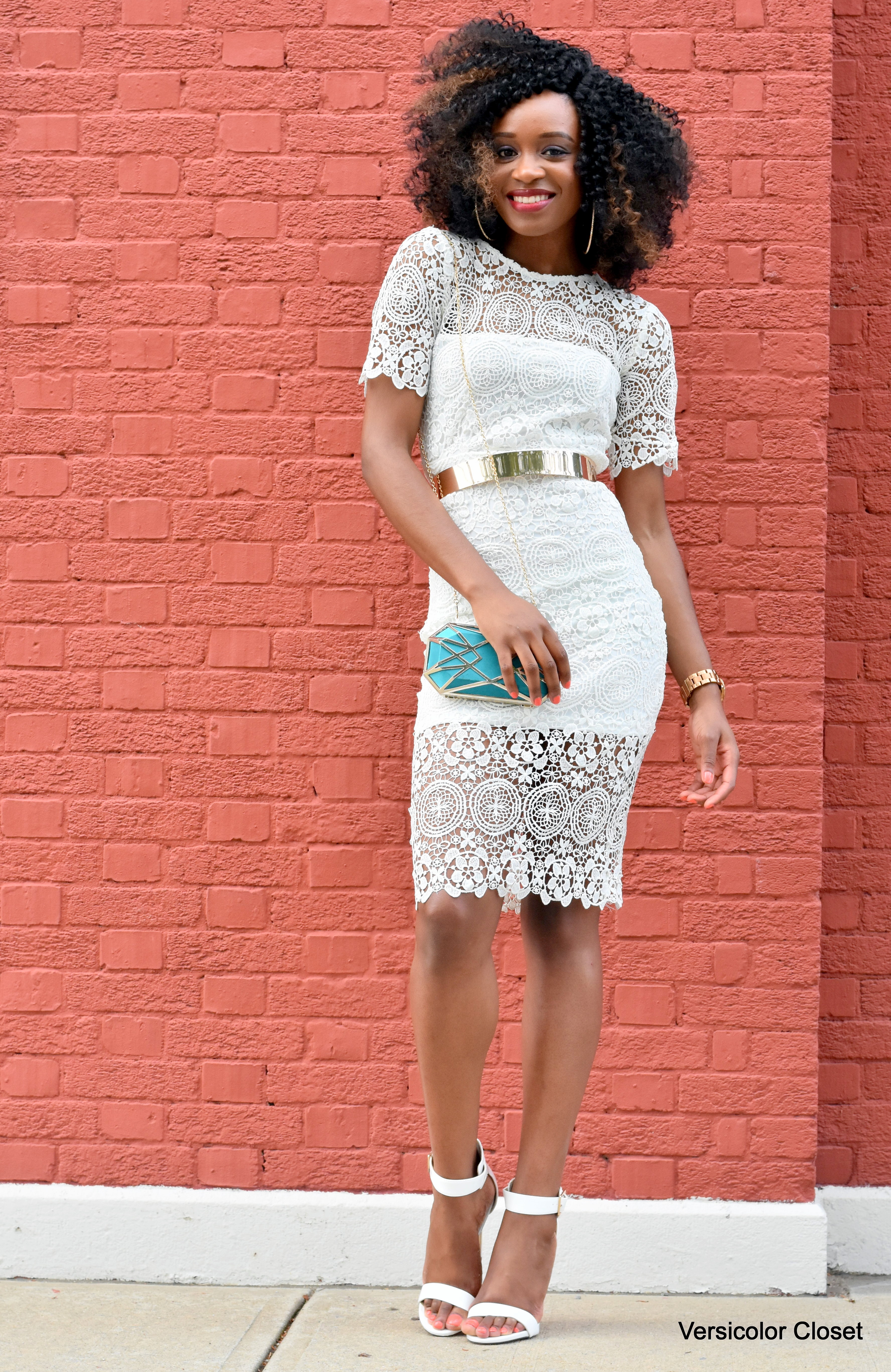 White Lace Dress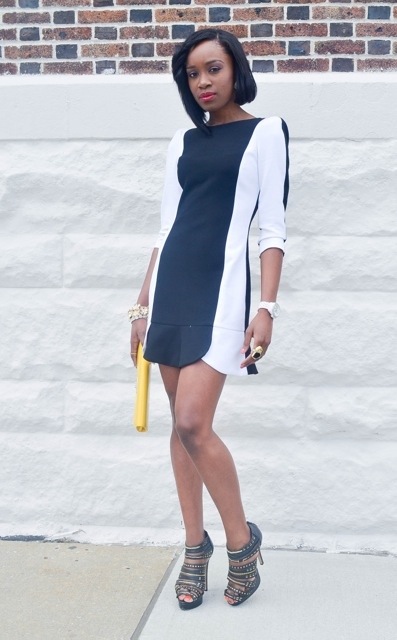 Little black and white dress
Another easy way to spice up your neutral look is by adding a hint of color with your jewelry, hat or with your top. In the first look below, I wore an all white suit but incorporated my personality a bit by adding a pair of emerald drop earrings and a multicolored patterned top that didn't distract from the rest of the look. I even applied tip #1 and grabbed a clutch in the same color family. On a more casual day in look #2, I added a white tee with pink writings on it to infuse minimal color and still remain edgy. Lastly, I went all out in the third look with a floral orange hat and shoes and clutch in the same color.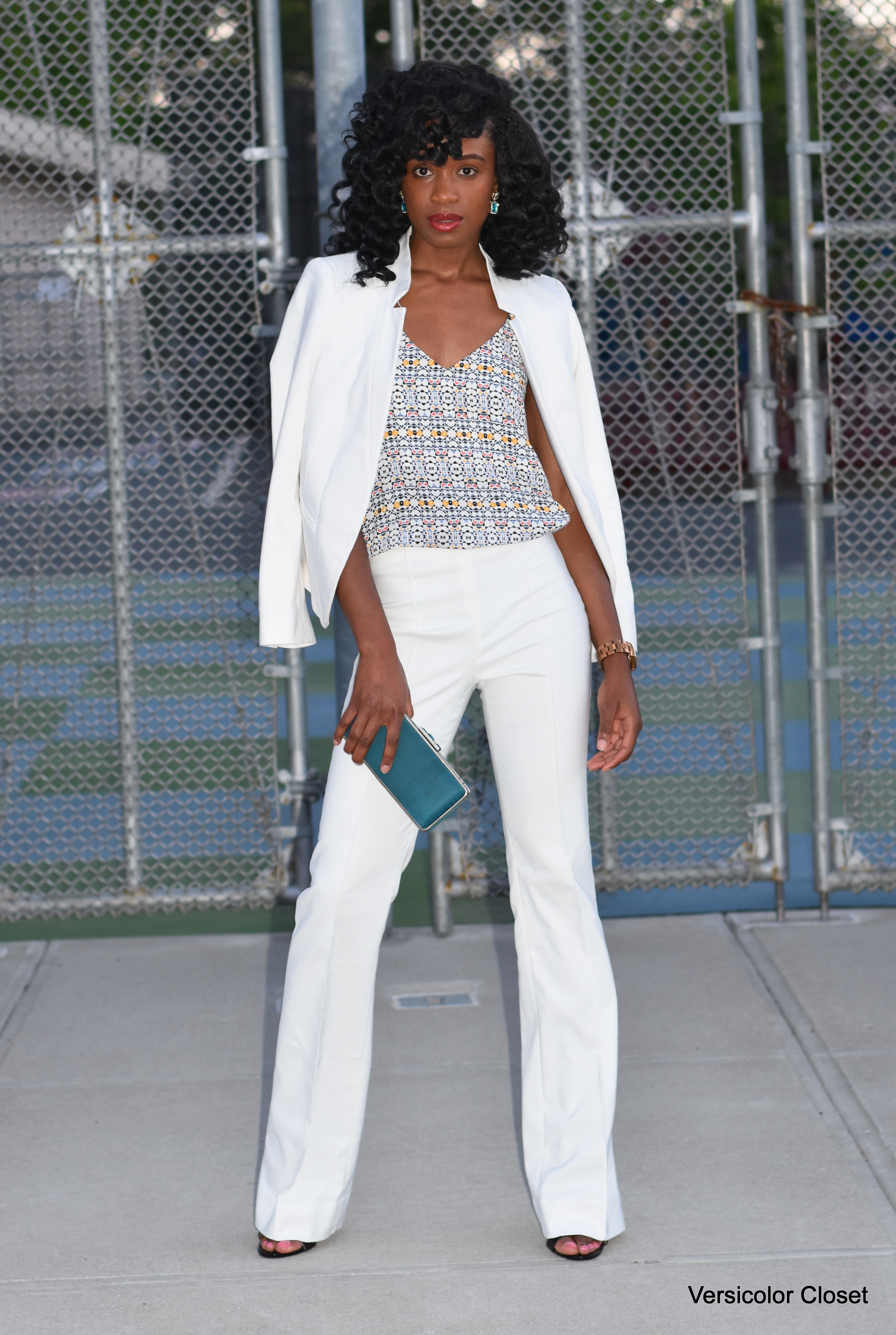 White power suit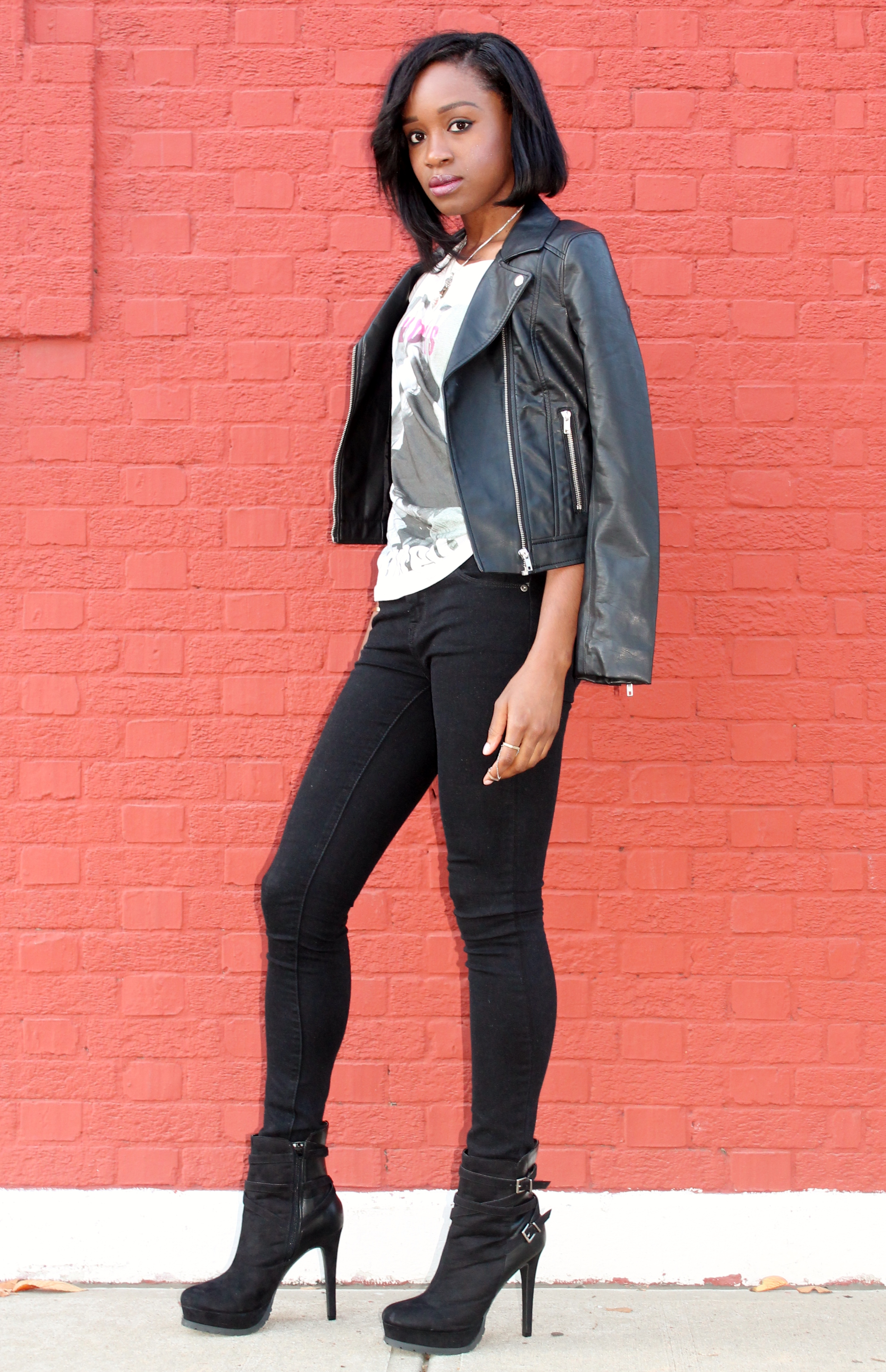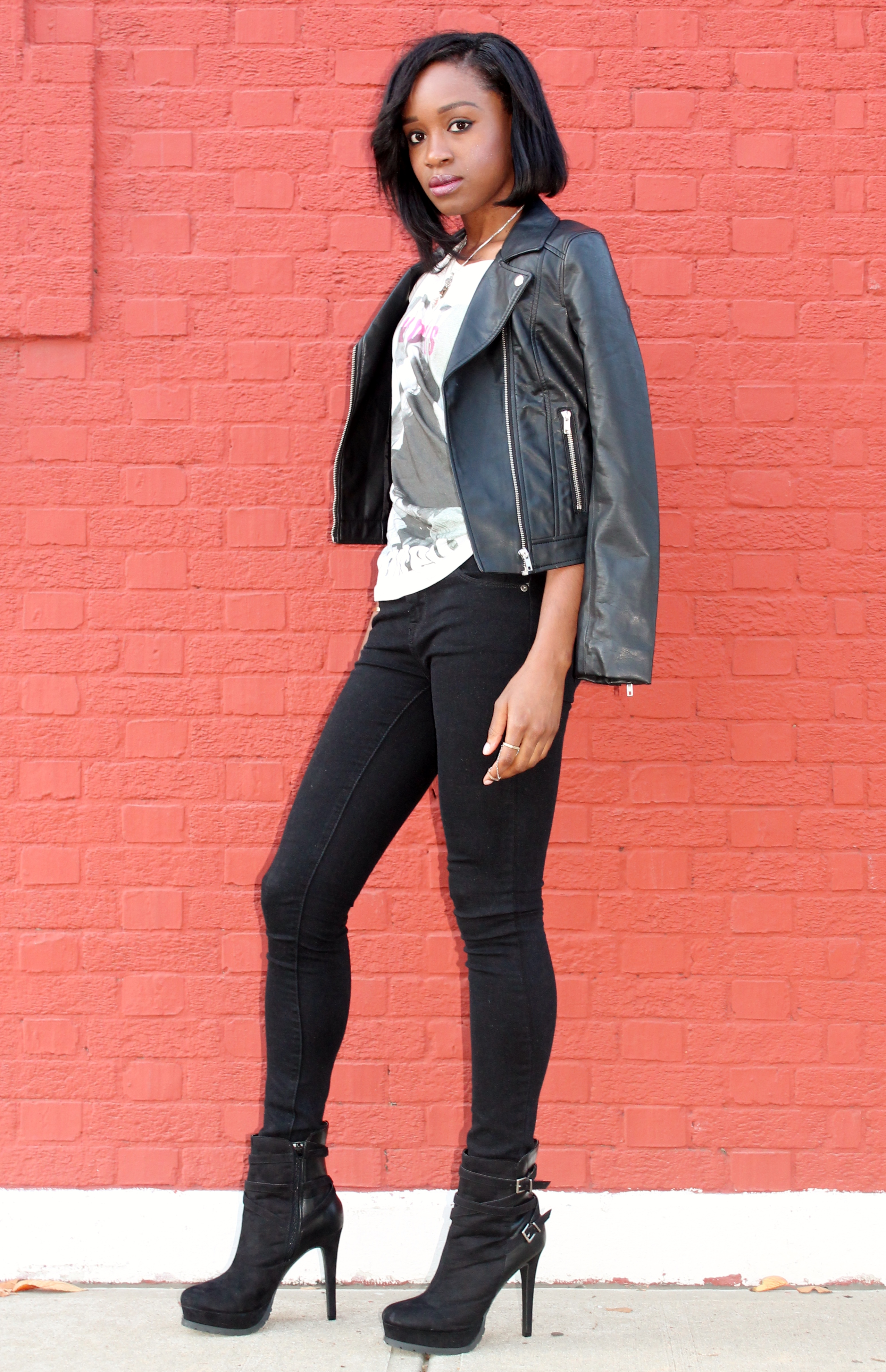 Edgy chic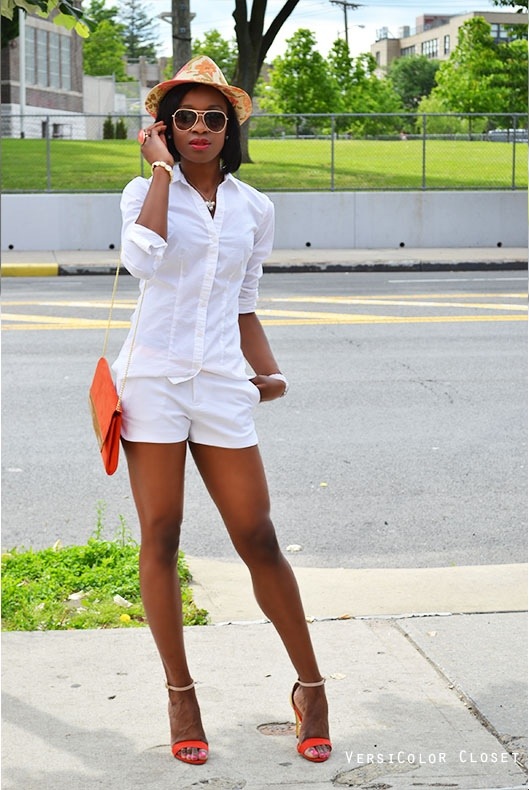 Snow white with a touch of orange
If you're a girly girl, a simple flower in your hair can take your look to the next level but why not add a pop of color with your heels as well?! During the summer, a pair of neon or pastel high heels sandals will do the trick but you can always switch those up for earth toned pumps for the colder months.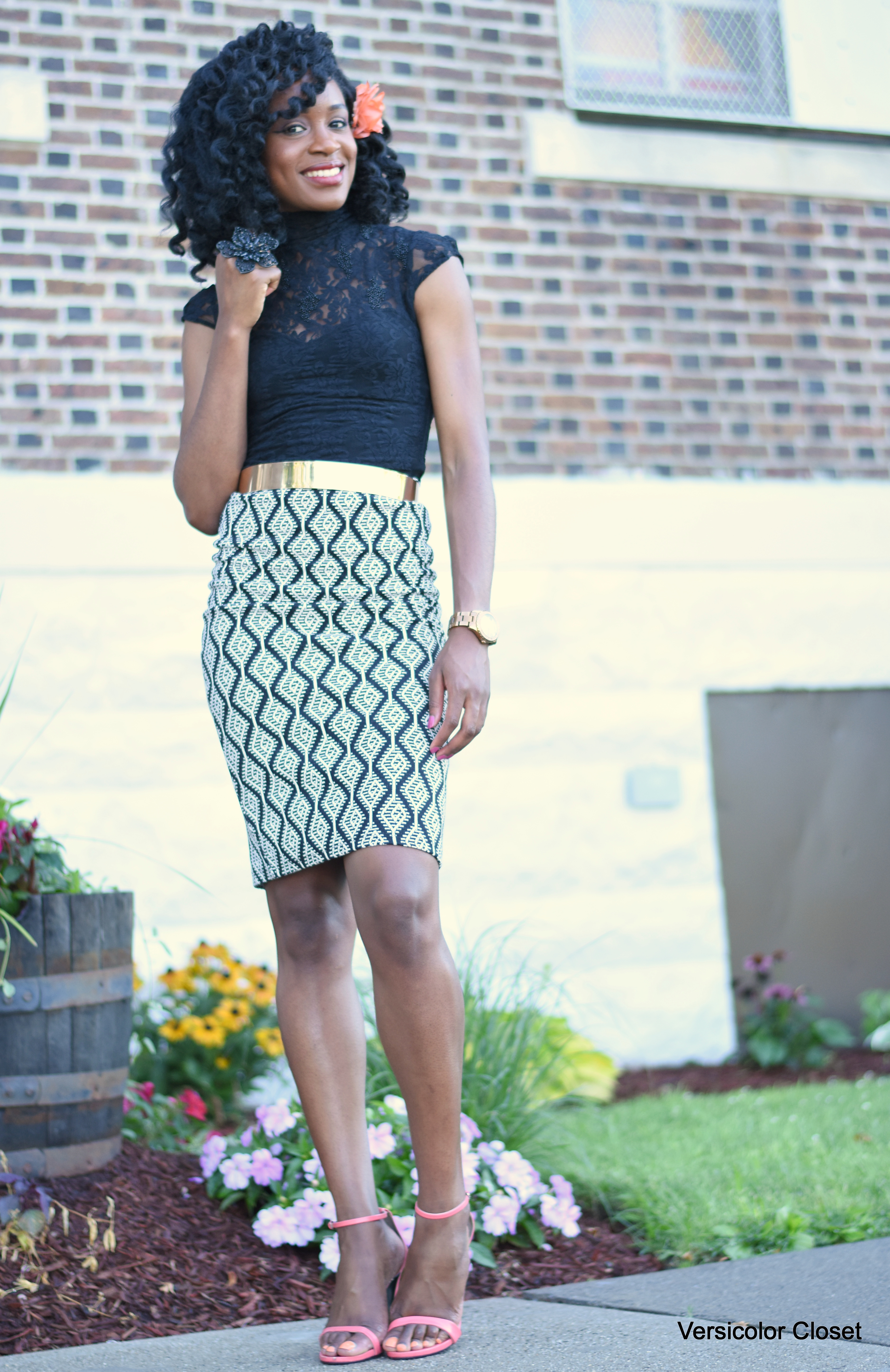 Pencil skirt & lace top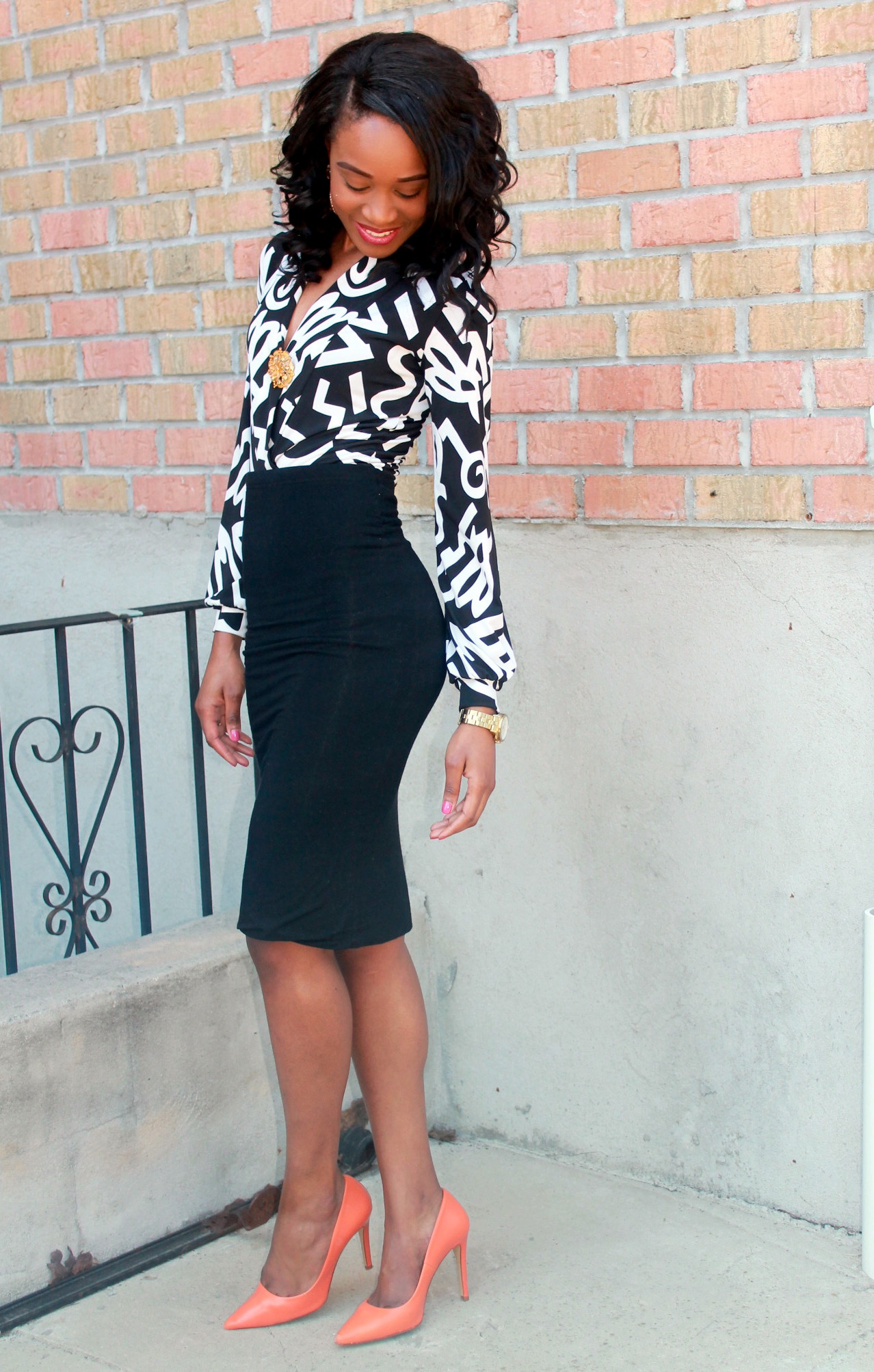 Pencil skirt and printed blouse
Lastly, if you're all about keeping things simple, you can still add some interest to your look by rocking a bold lip. Colors don't have to be outrageous if that's not what you're into. Personally, I tend to gravitate towards shades of reds, pinks and purples. And just like that, your look goes from average to fierce in no time.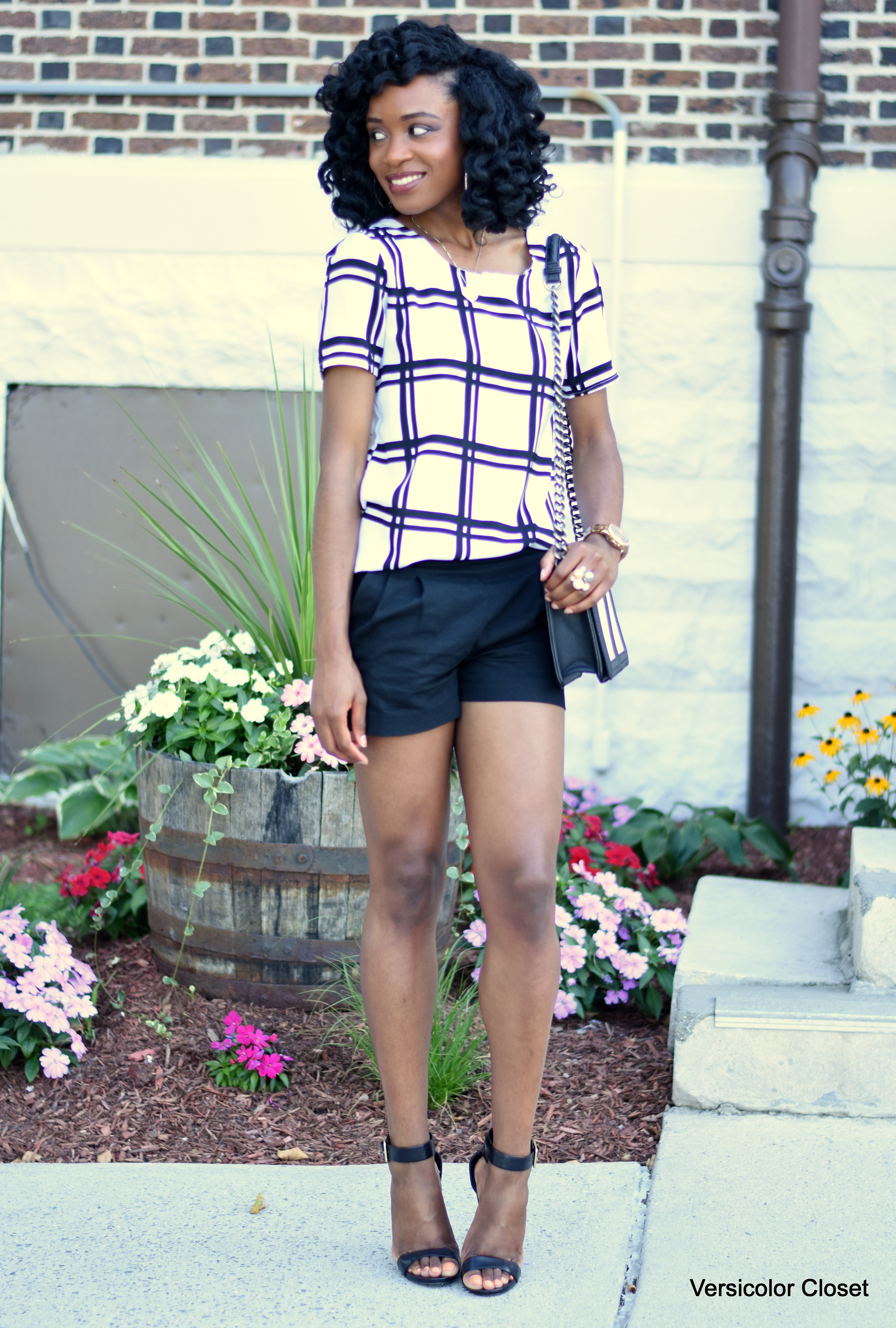 Black shorts & plaid chiffon blouse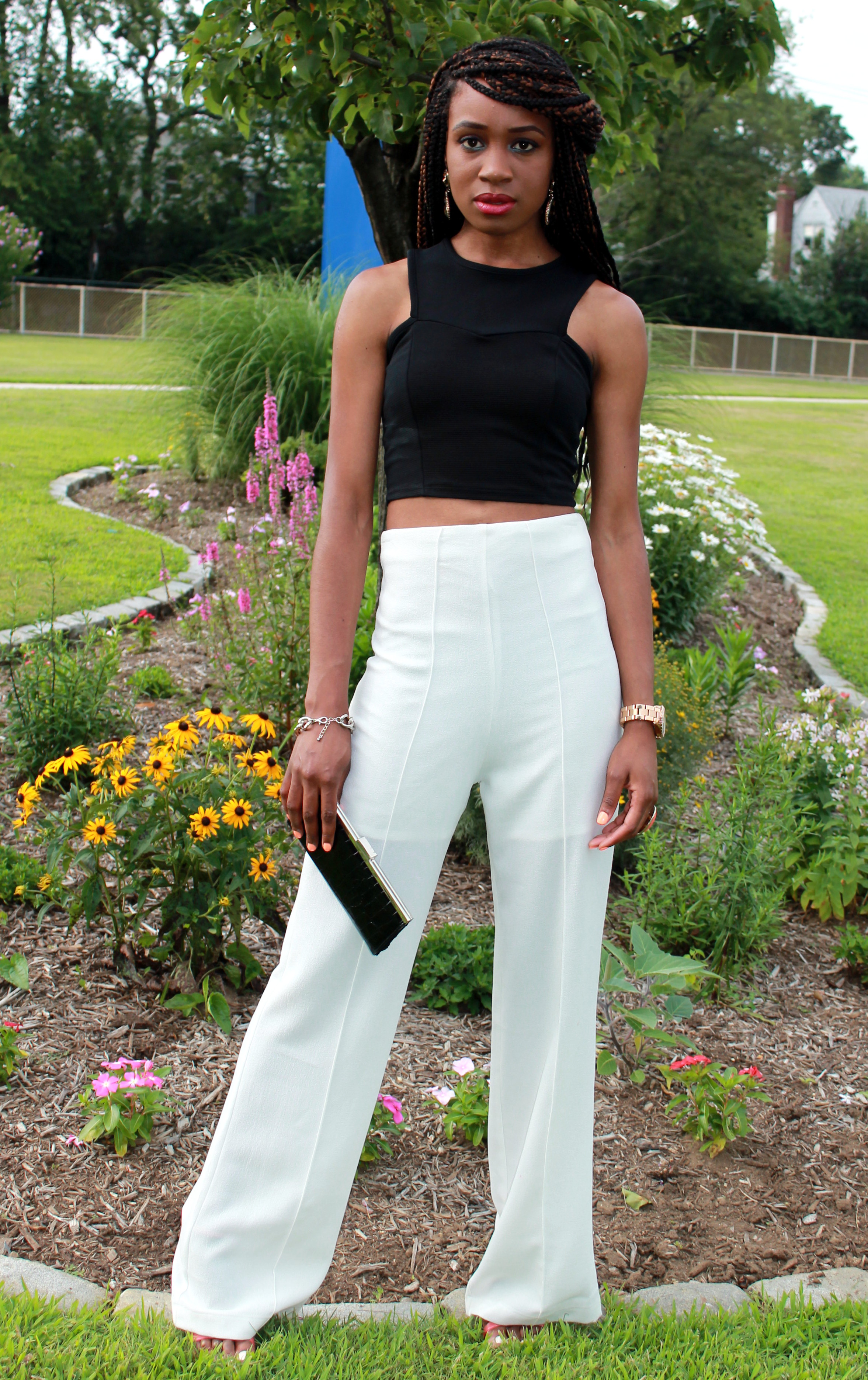 Monochromatic pairings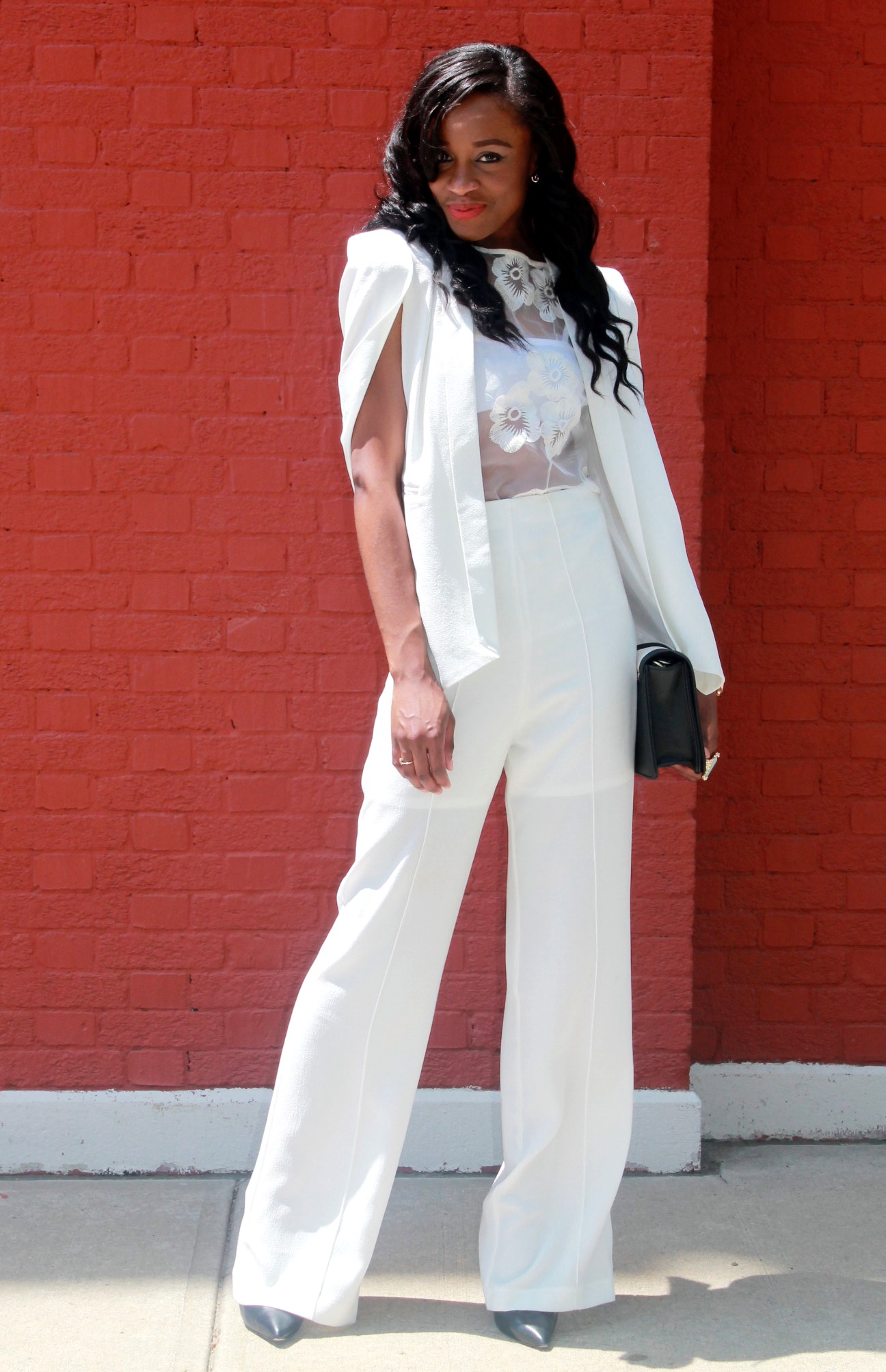 Crispy Clean
Thank you all for stopping by. I hope you found this post useful and won't hesitate to share it with your friends. Remember, if doing your favorite activity, or hanging out with your bestie or even reading a good book is what brings color to your life, do yourself a favor and create some time to do those things daily. Your overall health will thank you for it!
Please be sure to subscribe by email and never miss a post again.
Until next time beauties!
Versicolorfully,
Edwina