"The ultimate measure of a man is not where he stands in moments of comfort and convenience, but where he stands at times of challenge and controversy." Martin Luther King, Jr.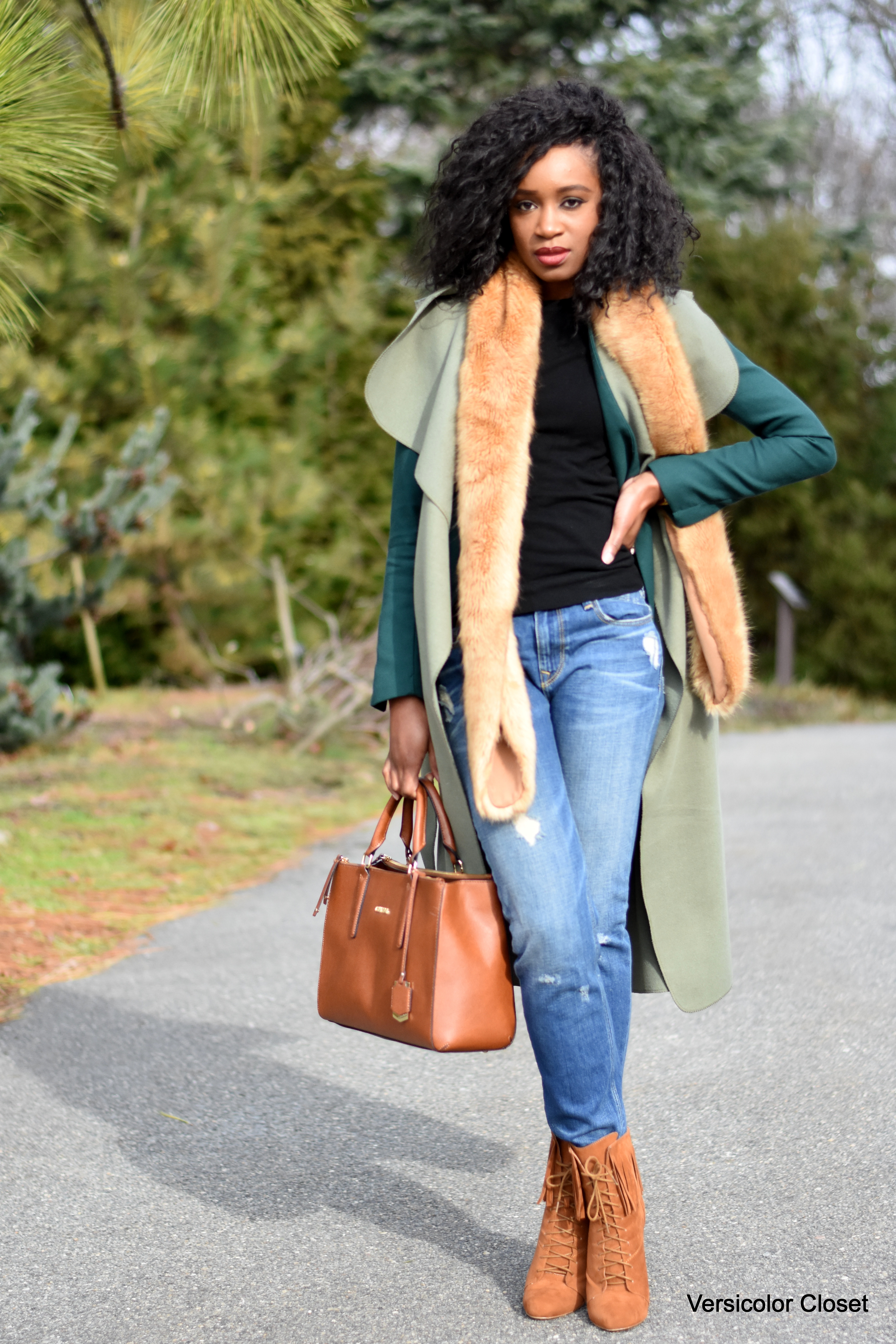 in·teg·ri·ty
inˈteɡrədē/ – noun – the quality of being honest and having strong moral principles; moral uprightness.
**
I am sure you've all heard of the controversy that was the 2015 Miss Universe pageant when host, Steve Harvey, mistakenly crowned the runner up as Miss Universe. It was surely the most embarassing live TV moment I've ever witnessed but Steve apologized and has since invited both of the ladies involved on his show to answer any questions viewers may have had about the whole ordeal.
I was able to watch a few clips from the show and to my surprise discovered that "fans" were going to the extent of sending death threats to the Harvey family and as a result, they had to amp up their security until things calmed down a bit.
I absolutely CANNOT get over the ridiculousness that has overtaken our society by storm. We have become a people so easily offended by the slightest comment someone makes, are quick to judge, and somehow are so self righteous that we forget that there are moments in our lives when we too will require someone's forgiveness. All this to say, I absolutely applaud Steve Harvey – not because I am a fan (although I am) but because in a moment where he could've kept quiet and let the wrong winner take the crown home, he chose to do the hardest, most embarrasing thing. He admitted his wrong, apologized and took responsibility for his actions. What a better world we would have if more of us had this level of integrity!
If your character is who you are when people aren't looking, would a peak into your life confirm that you're a person of integrity? #FoodForThought
**
This is what I wore to work last Friday when I realized that it would be almost 50 degrees. If you're reading this from a warm climate, you may be mortified on our behalf but if you know what winter is usually like on the East coast, you'd understand why this is fantastic news for us New Yorkers. Being happy to ditch my heavy duty winter jacket, this waterfall coat (seen in tan here and here) came to the rescue as a great layering piece. Underneath it, I wore a blazer in a different shade of green, a black sweater and a tank top for added warmth. The fur stole helped in adding an element of class and I finished the look with these gorgeous Public Desire fringe booties (seen in black here). Getting dressed for casual Friday shouldn't imply forfeiting your personal sense of style. As I always say, accessorizing can turn your basic jeans and T-shirt combo into a fabulous look. Shop your closet and experiment with pieces you haven't paired before. You'd be suprised how many new looks you can come up with.
Outfit details:
ZARA sweater – shop sale here // ZARA jeans – shop different options on sale here // ZARA faux fur stole // H&M blazer (old) // BOOHOO waterfall coat // CALVIN KLEIN purse (sold out) // PUBLIC DESIRE booties (also available w/ peep toe here)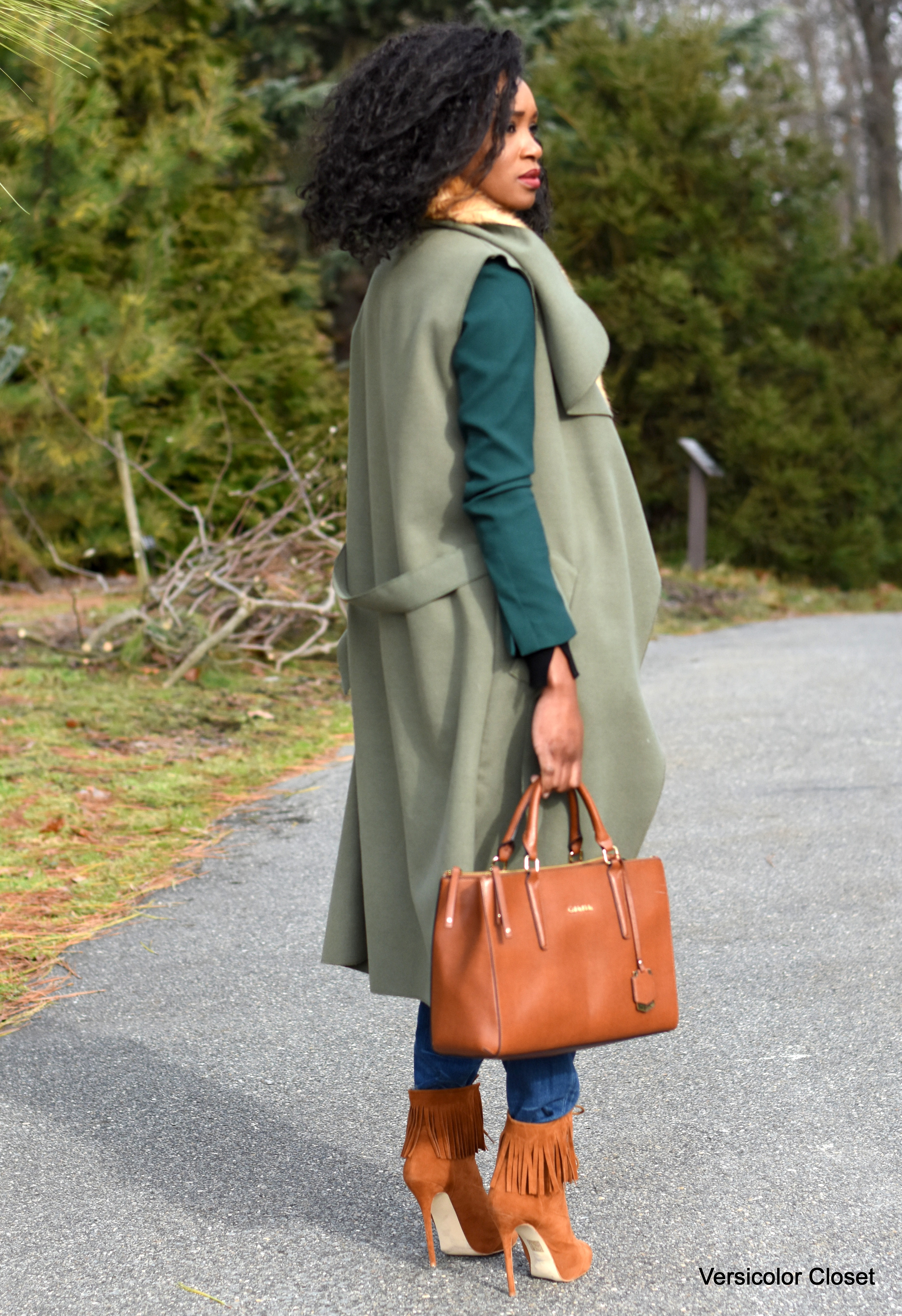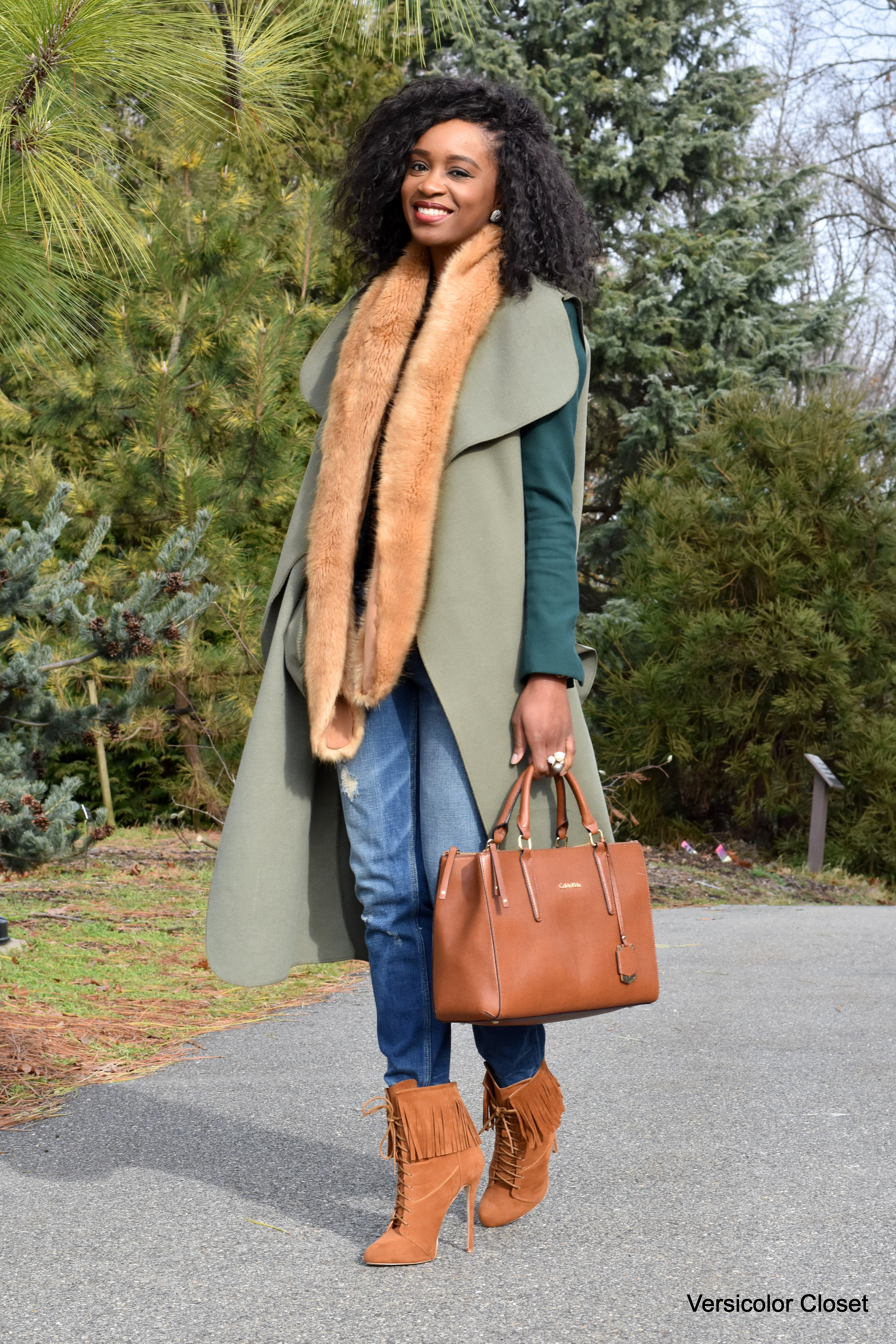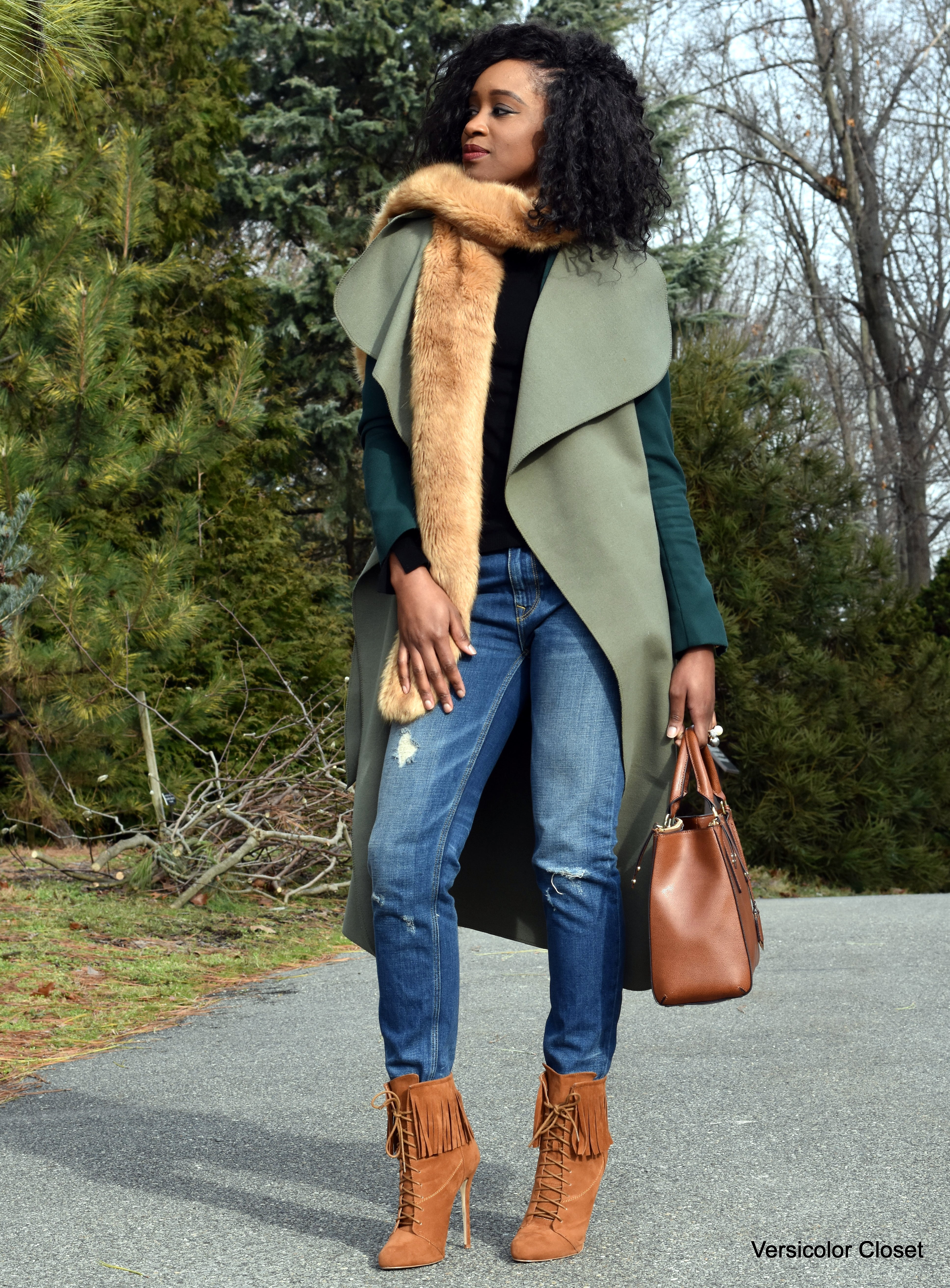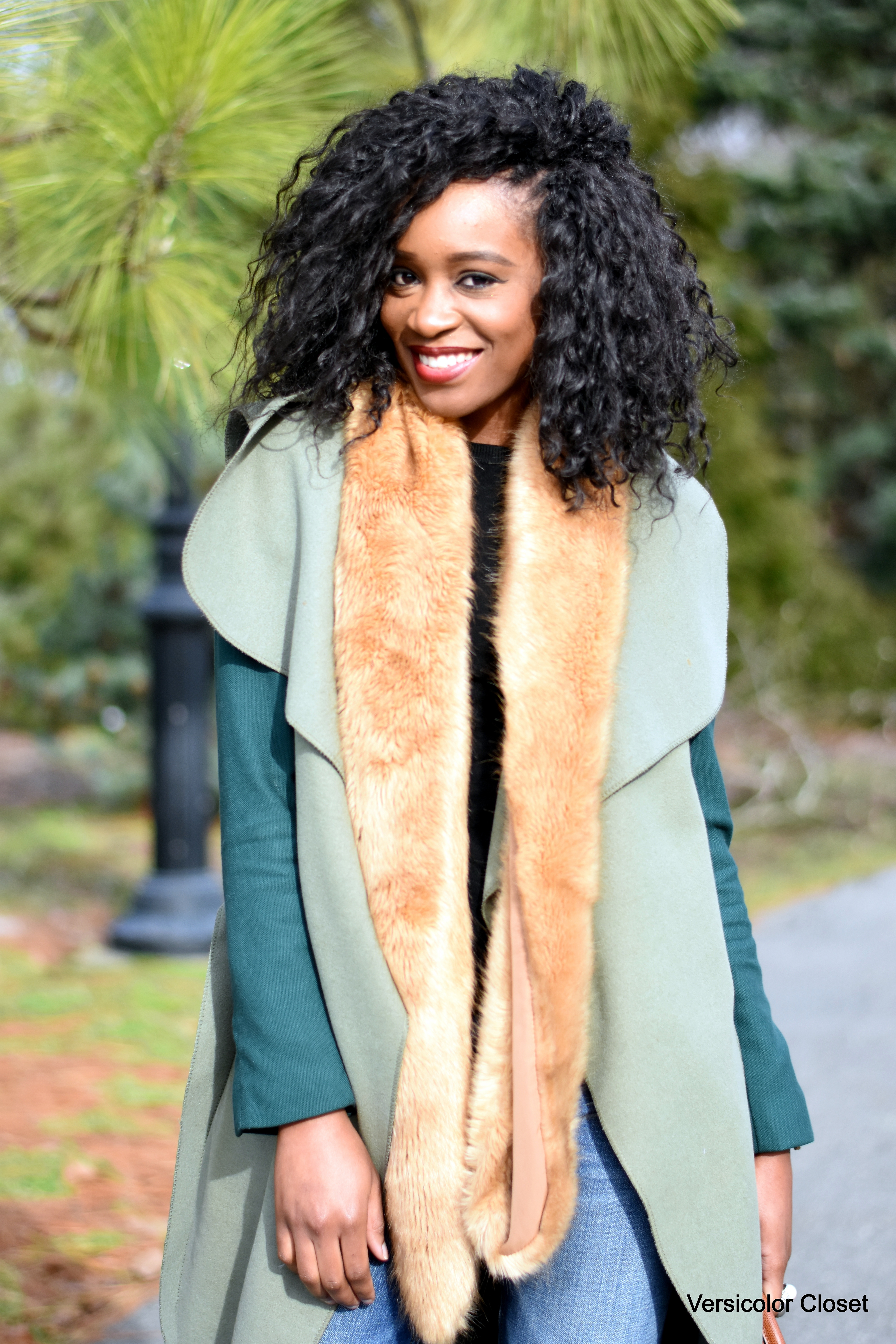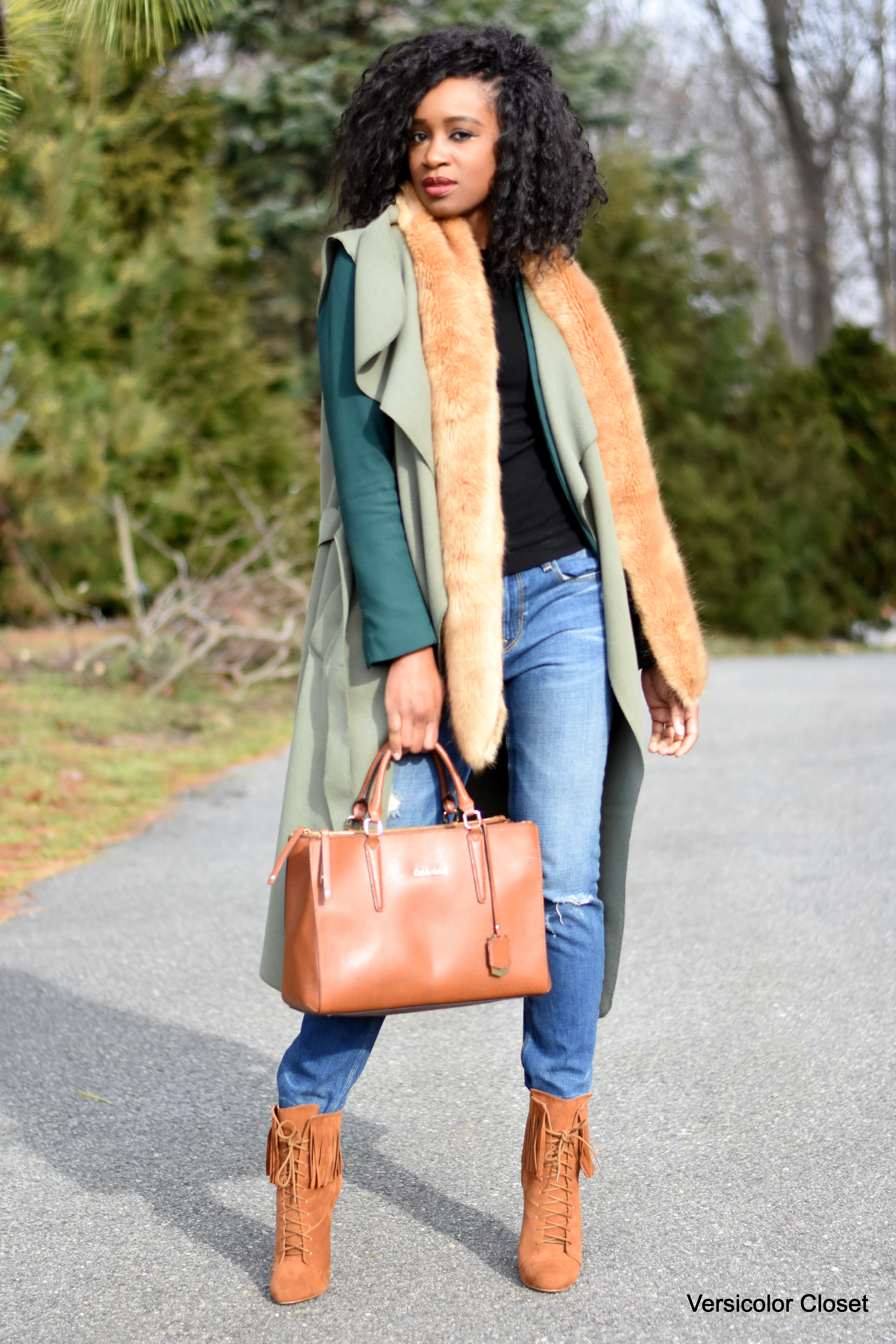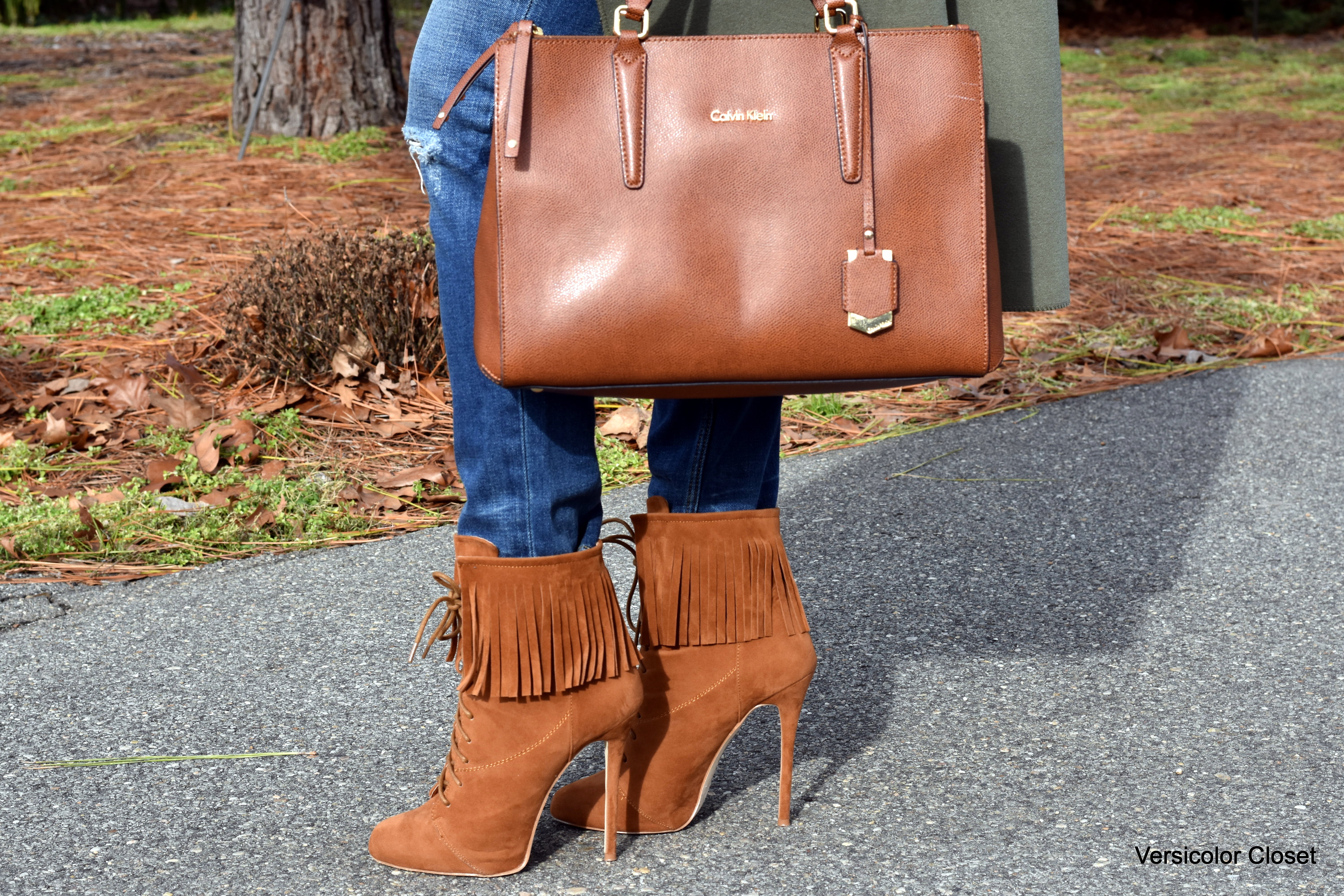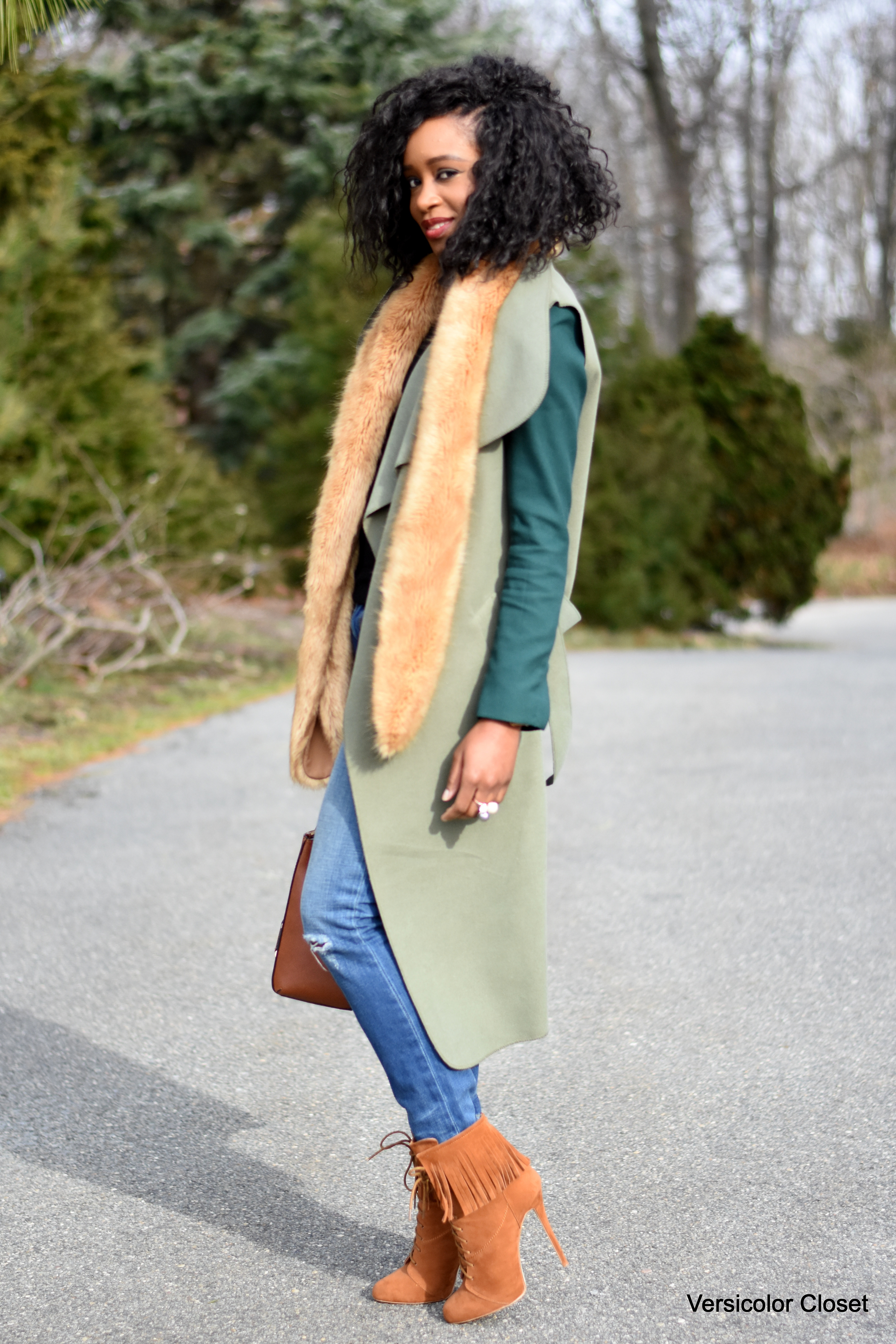 Thank you for reading and please be sure to subscribe in order to receive all new posts directly in your inbox. And remember, you are amazing!
Versicolorfully,
Edwina