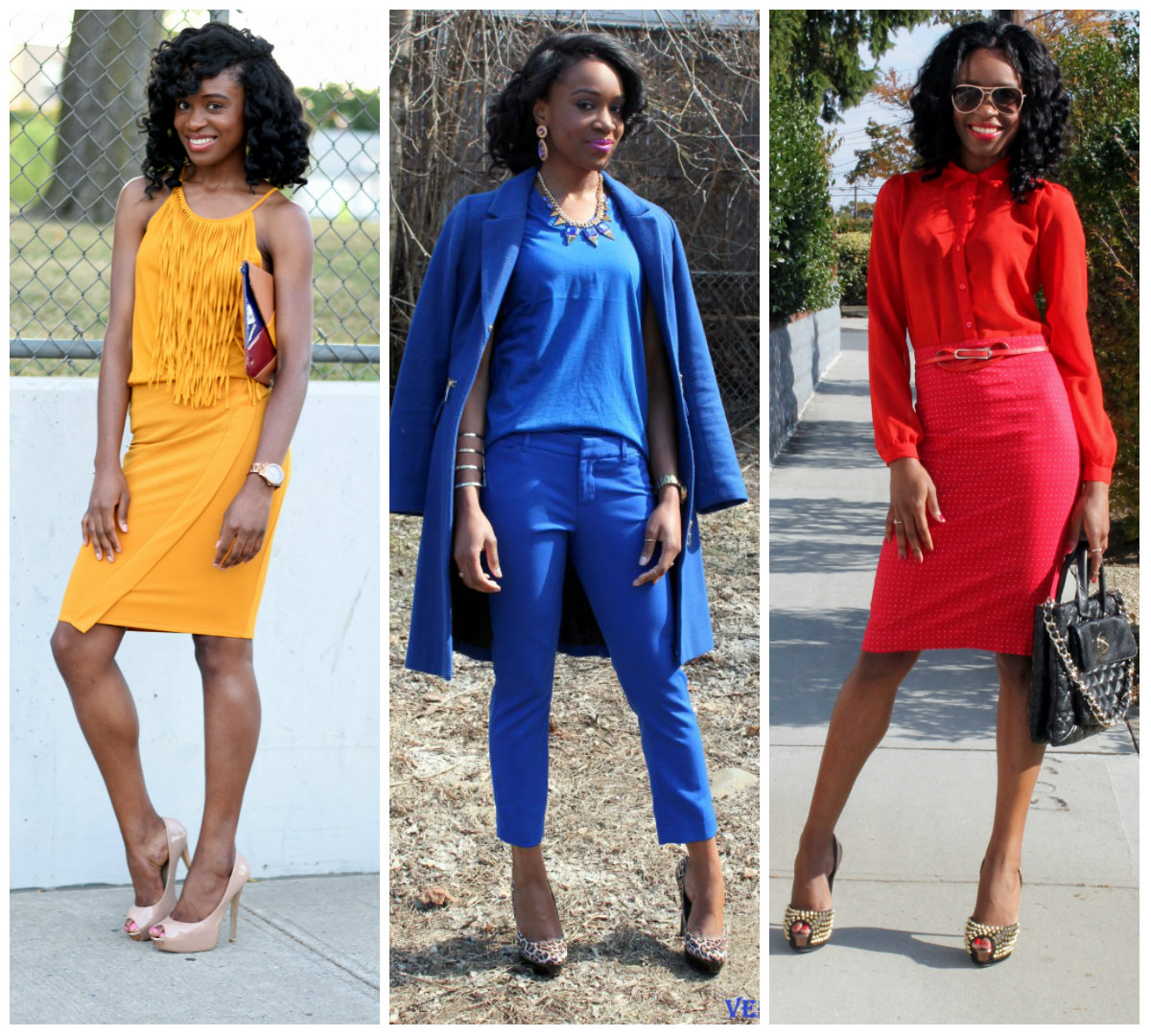 In the hopes that you my Versidivas will master the art of monochromatic dressing, I decided to put together a list of my top 7 looks – old and new – in different hues for your viewing pleasure. I'm also sharing tips on how to try out this trend without a hitch. Check it out!
1. Feeling blue: This is a look from 2014 that I still love today. When you find a color you love, why not wear it from head to toe?! Tip #1: Rock different shades of one color & tie the look together with neutral shoes to create balance.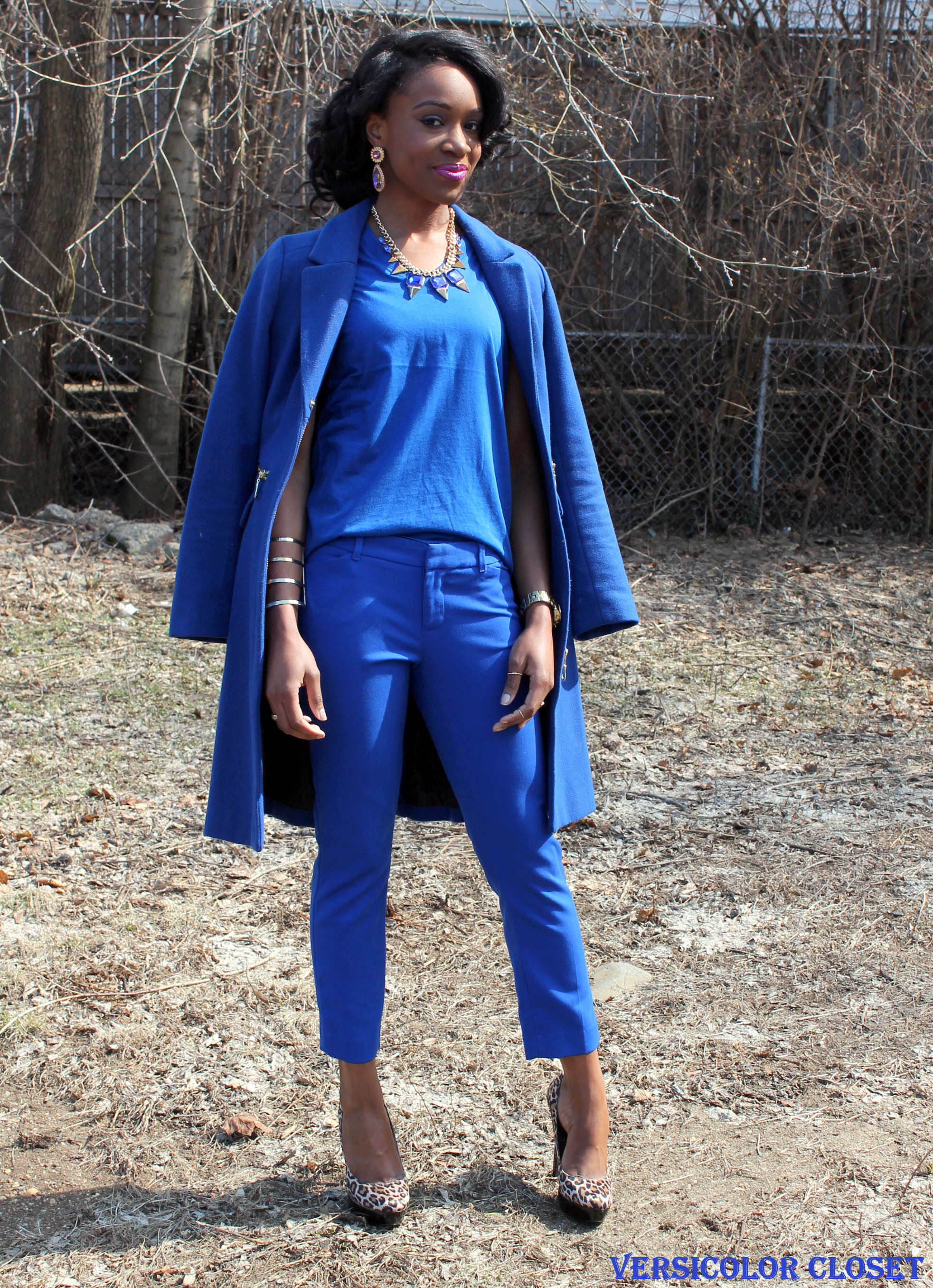 2. In Fiery Red, I styled a pencil skirt with white polka dots with a sheer red top. Tip #2: You can style a monochromatic look and turn things up a notch by incorporating prints in one or more of the pieces you're wearing. You can take a greater fashion risk by print mixing while remaining on the safe side by making sure there's a common hue to work with.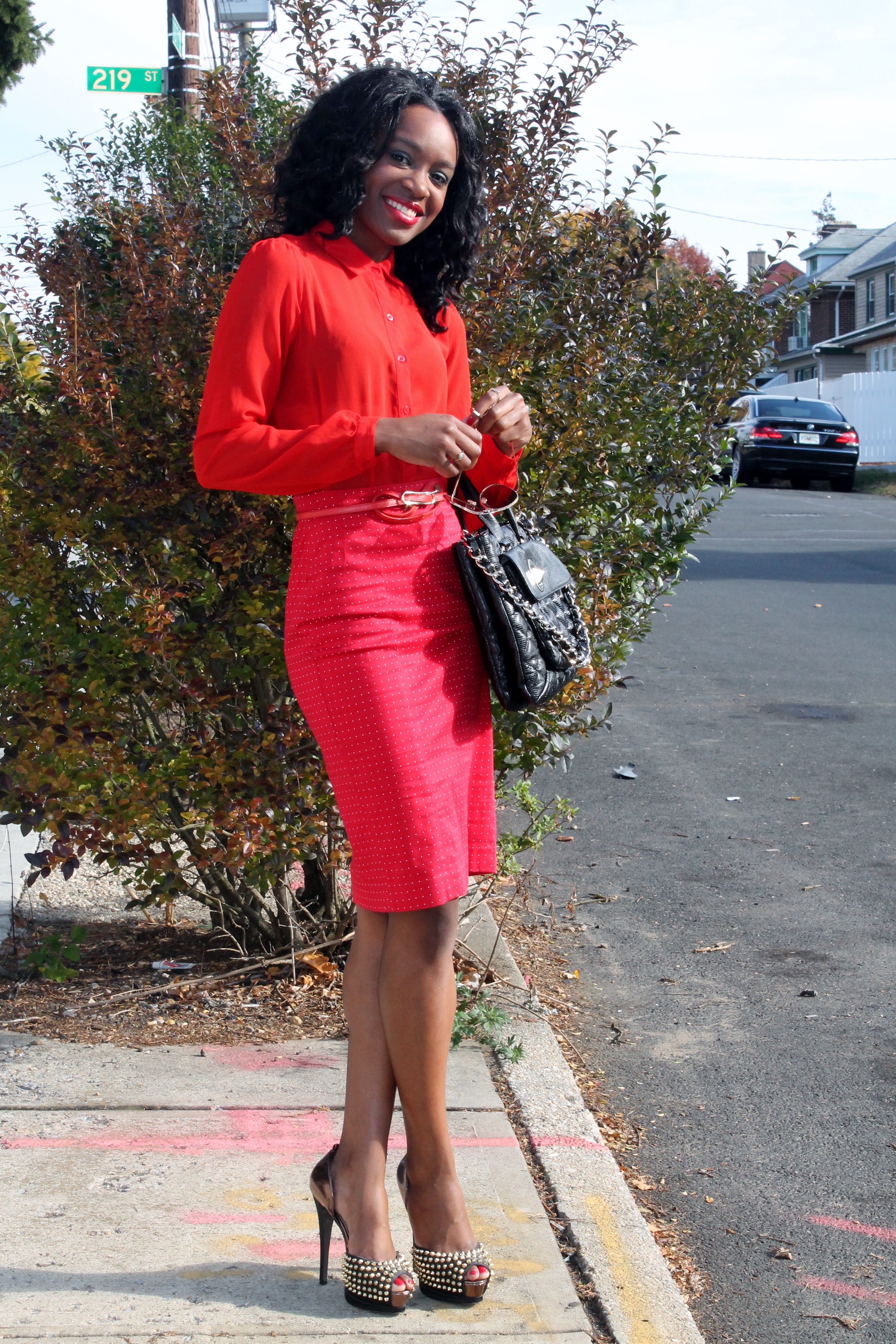 3. It was tempting to name this post "50 shades of gray" but I opted for How to style a midi dress for the winter. Tip #3: With the right accessories and layering pieces, you can winterize your summer wardrobe and still be 'versicolorful' by sticking to a neutral color palette. Don't be fooled into thinking that incorporating color in your looks has to be synonymous to dressing in bright colors.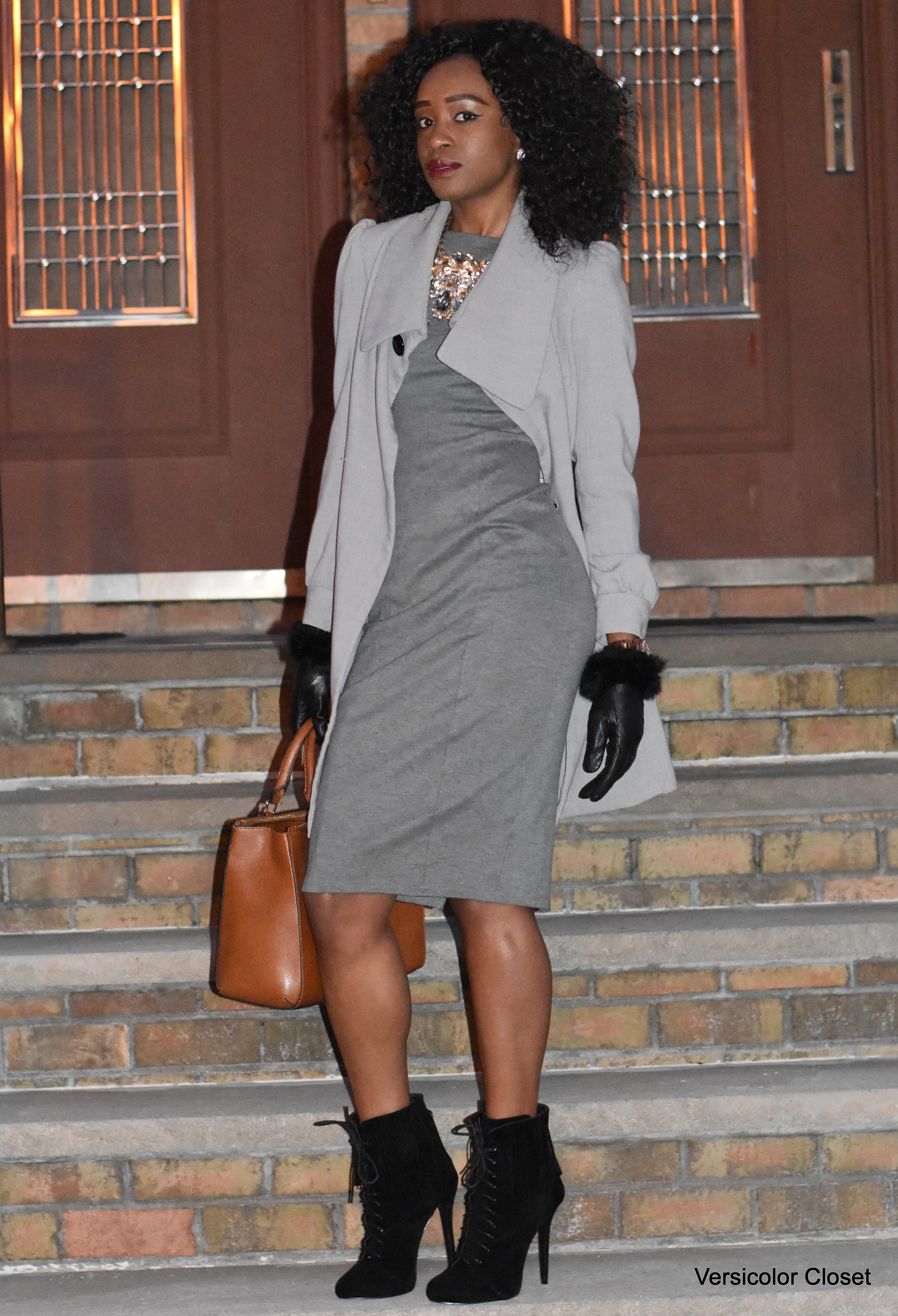 4. This Olive pleather skirt + olive wool coat combination is comprised of all my current favorites. Tip #4: By experimenting with various textures, you add depth and dimension to your look and also have the option highlighting (brighter hues) or downplaying (darker shades) certain areas of your body. It also helps to cinch your waist with a belt to accentuate your curves.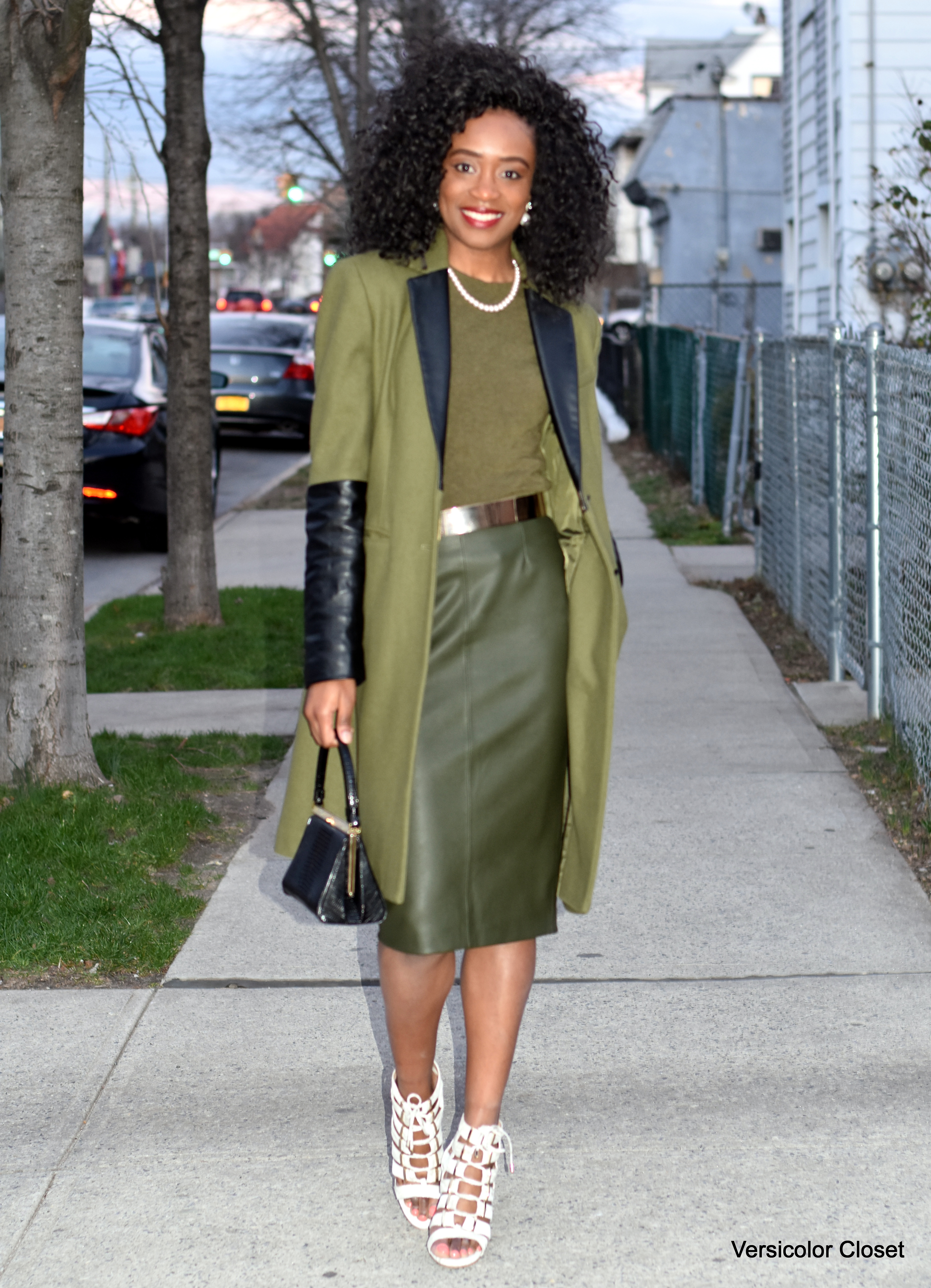 5. I absolutely hate mustard on my food but the color itself is quite divine. In Mustard pencil skirt and fringe top, I opted for neutral heels but for visual interest went with a colorblock clutch. Tip #5: Feel free to incorporate a more colorful accessory that makes a statement and ties your look together. Colorblock pieces like this clutch also serve as inspiration when deciding what colors go with what.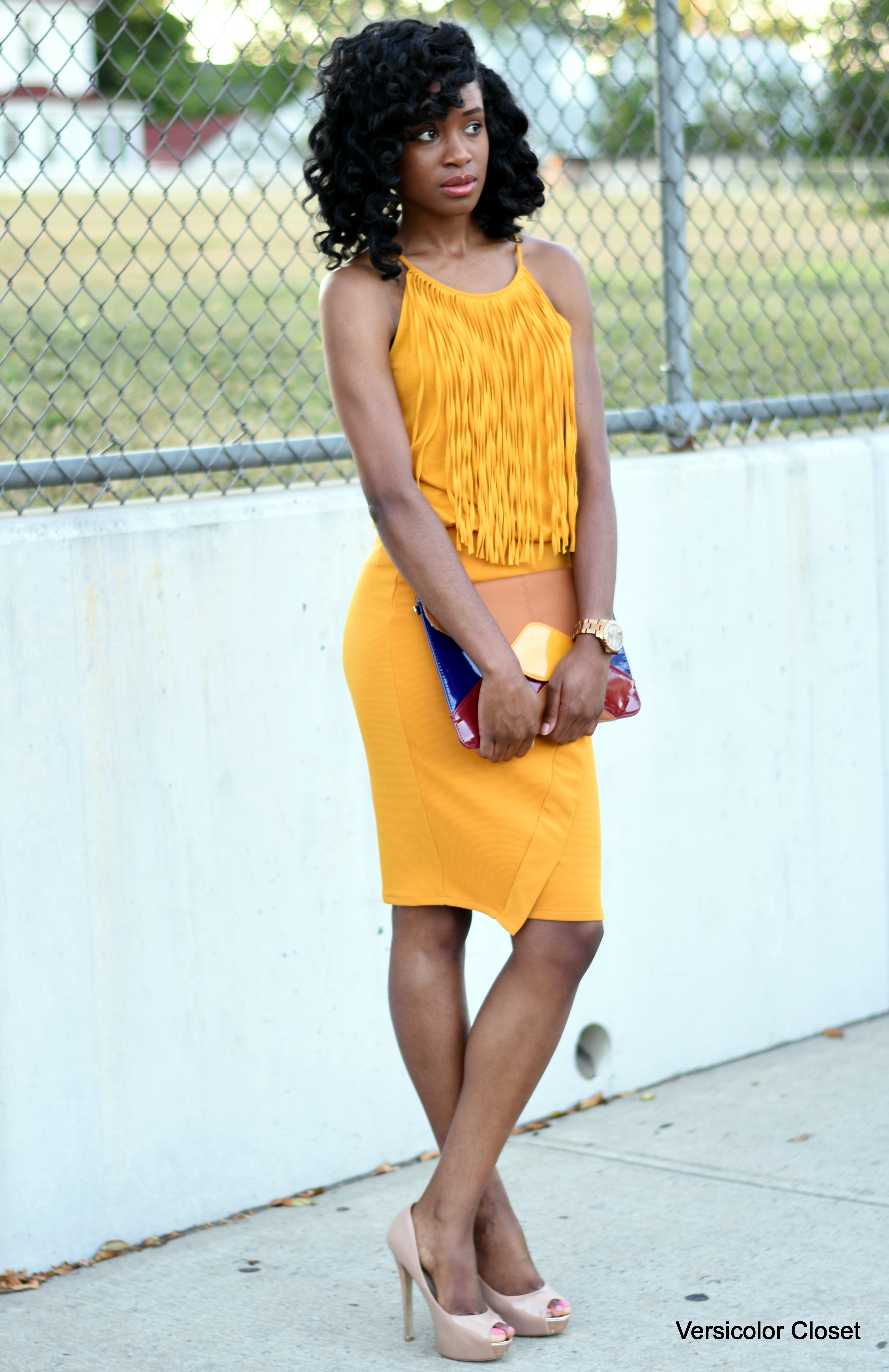 6. Sporting all black is definitely the fail proof way of dressing. Tip #6: Dismiss all rules and accessorize fearlessly with various textures and prints for an edgy yet classy look. The original post from 2013 can be found here.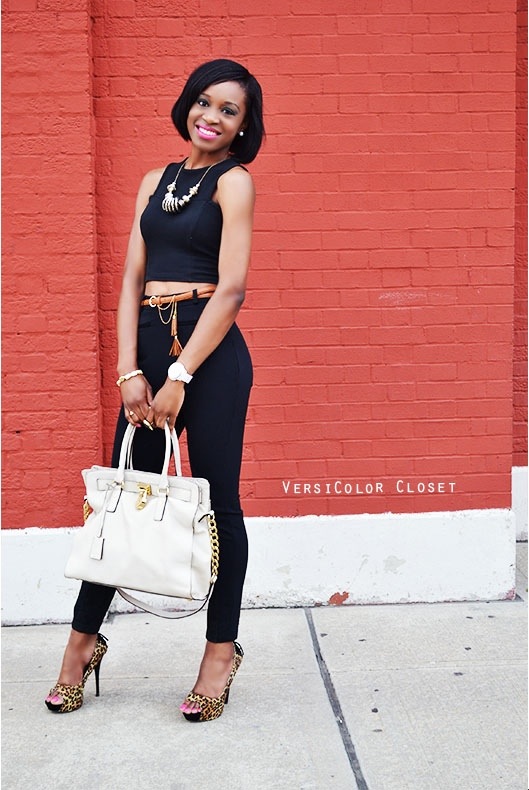 7. Last but certainly not least is Snow white with a touch of orange. Tip #7: Summer whites, winter whites, whites all year long is always a good idea. As discussed here, neutral looks can have more personality when paired with fun accessories. A floral hat took this look from basic to fun and flirty with minimal effort.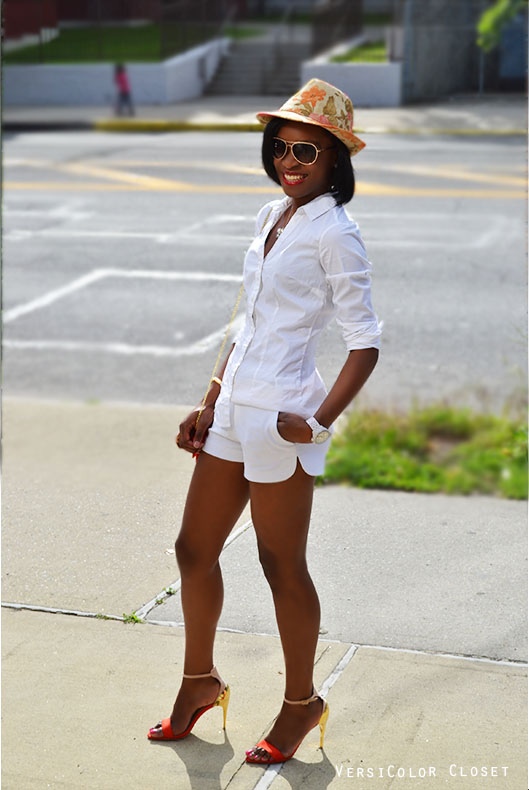 I absolutely enjoyed sharing these tips with you as I took a walk down memory lane to my earlier blogging days. I hope you've enjoyed this post and will subscribe for more Versicolorful goodness straight to your inbox.
Let's connect in the comment section!  What were your favorite looks and tips? Always looking forward to your feedback.  
Until next time,
Edwina