"Keep love in your heart. A life without it is like a sunless garden when the flowers are dead." – Oscar Wilde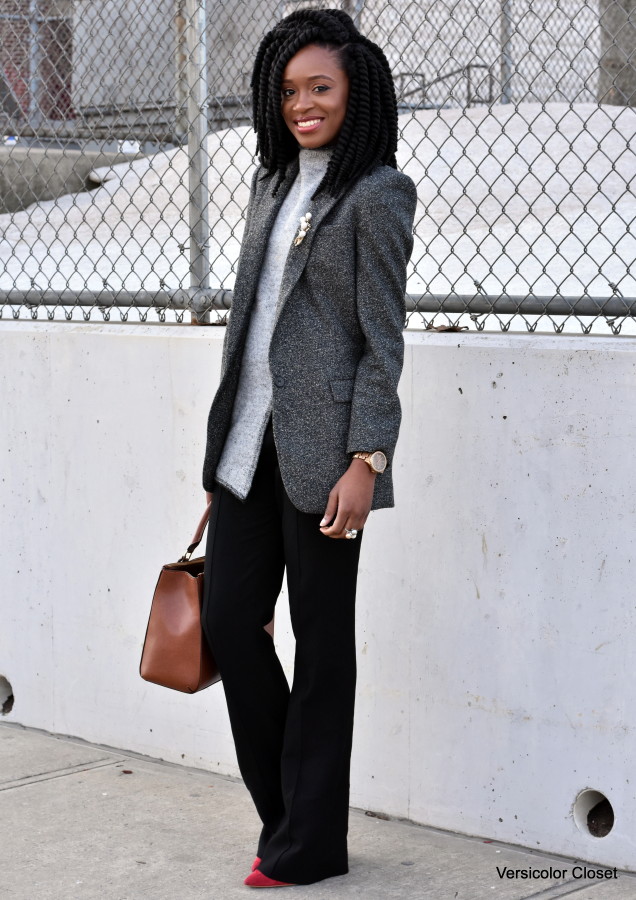 Being such a fanatic of all colorful things, some may think that I don't like black, gray and other dark colors. That is so far from the truth as proven in these #AllBlackEverything posts here, here and here; I just think that every wardrobe deserves a bit of color to bring the extra to the ordinary! 
This entire look is from Zara. When their semi-annual sale comes around, I stack up on their good quality basics and workwear pieces so I can strut to the office in style everyday and look like I mean business 🙂 To maintain the classy feel of this look, I kept the accessories to a minimum and let my mother's brooch do all the talking. A pair of red heels added a pop of color and I finished the look with this camel Calvin Klein purse I haven't put down since I got it. It goes with everything!
**
I've gotten some questions about my hair so I wanted to share the details for those of you who may be interested: I installed the crochet braids myself in 45 minutes so if you don't like to be at the salon for hours, this is the style for you. The Janet Collection Havana Mambo Twist comes pre-twisted which in itself is simply genius. Each pack comes with 6 twelve inch twisted strands and I used 6 packs in order to achieve a full look. The best part about this style is the fact that the twists can be unraveled after a couple of weeks for a completely different look without having to redo your hair. I go swimming with this and although it gets soaked every time, the twists remain immaculate. I highly recommend this style if you're into crochet braids. You certainly won't regret it. 
ZARA sleeveless sweater – sold out // ZARA blazer- similar // ZARA trousers – similar // VINCE CAMUTO heels // CALVIN KLEIN purse – shop options here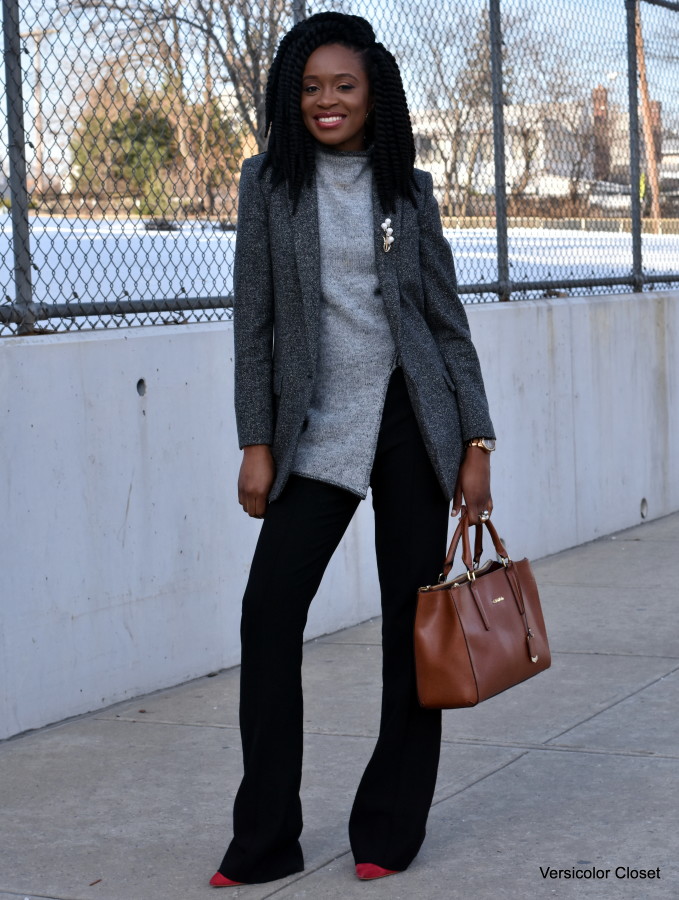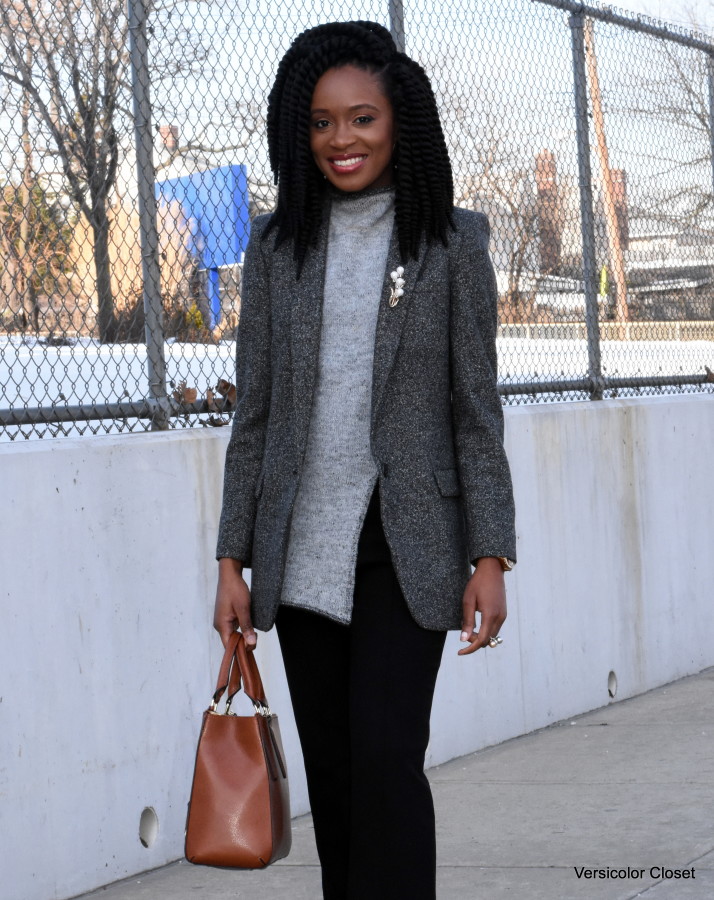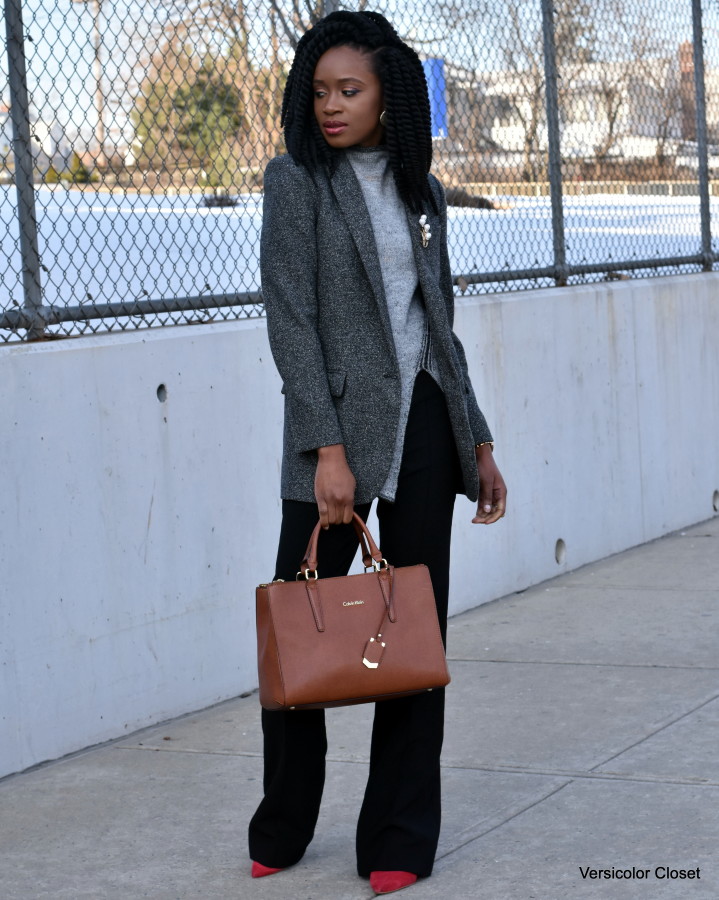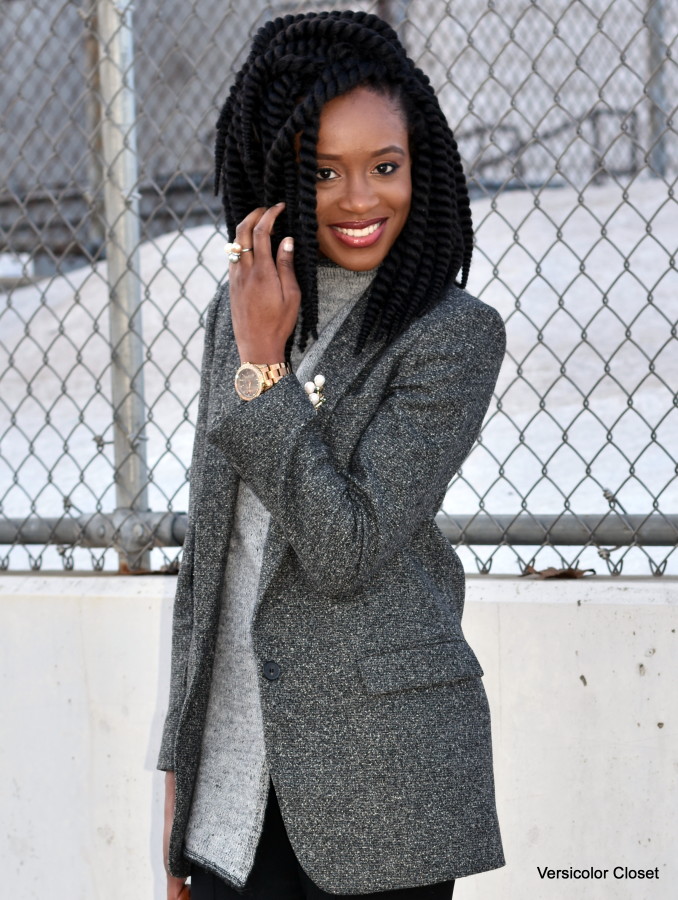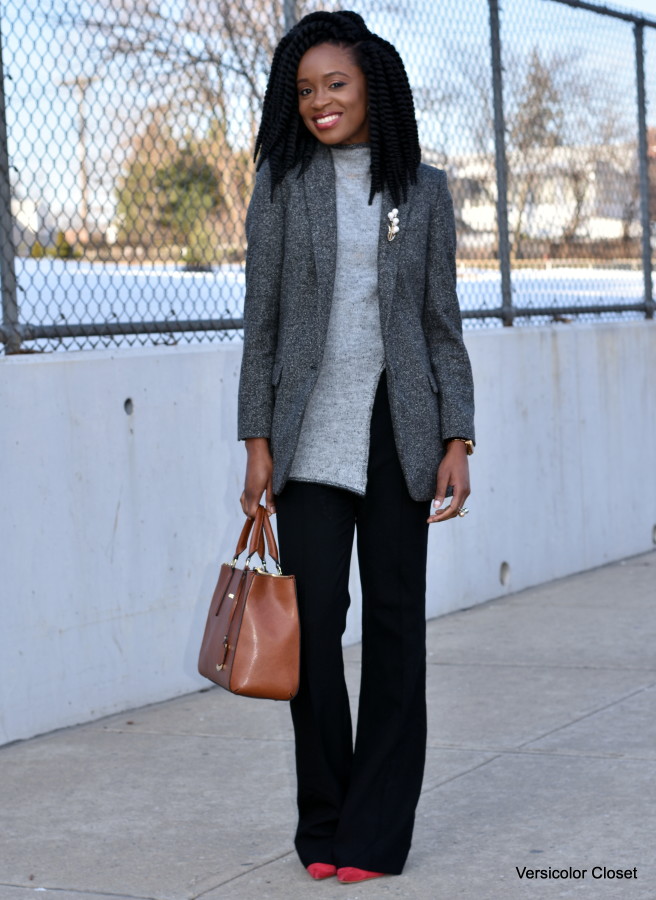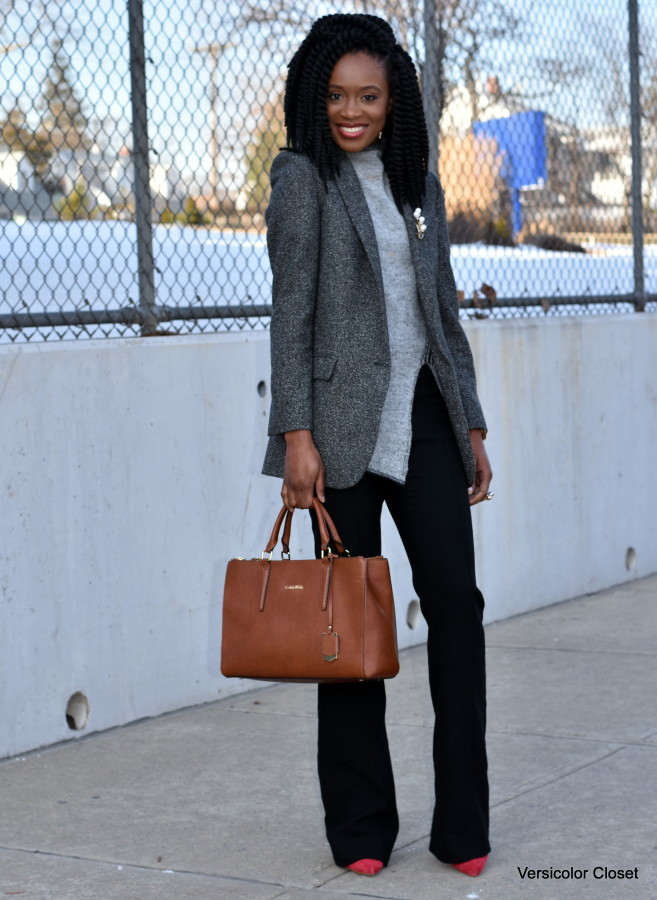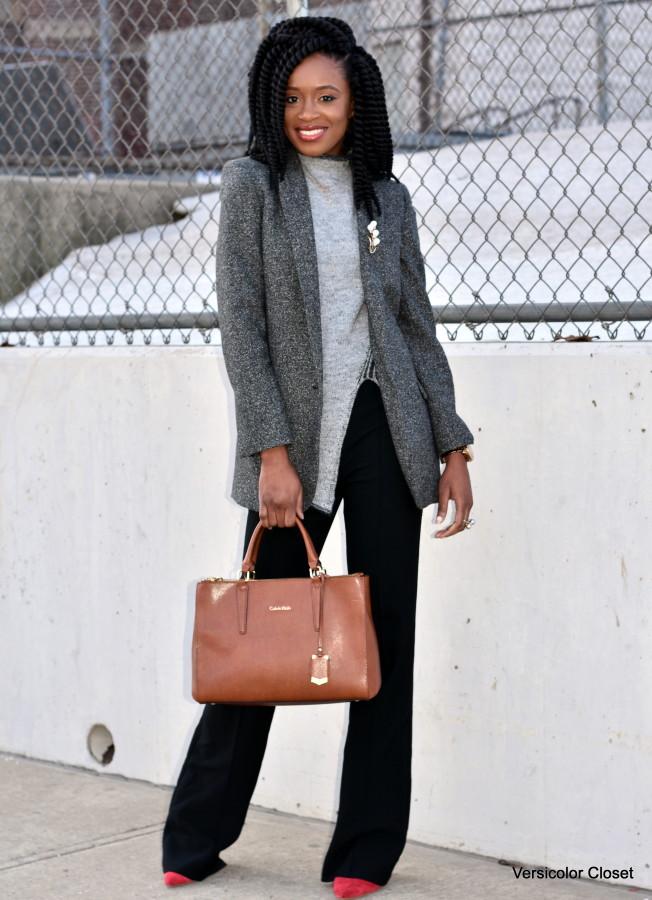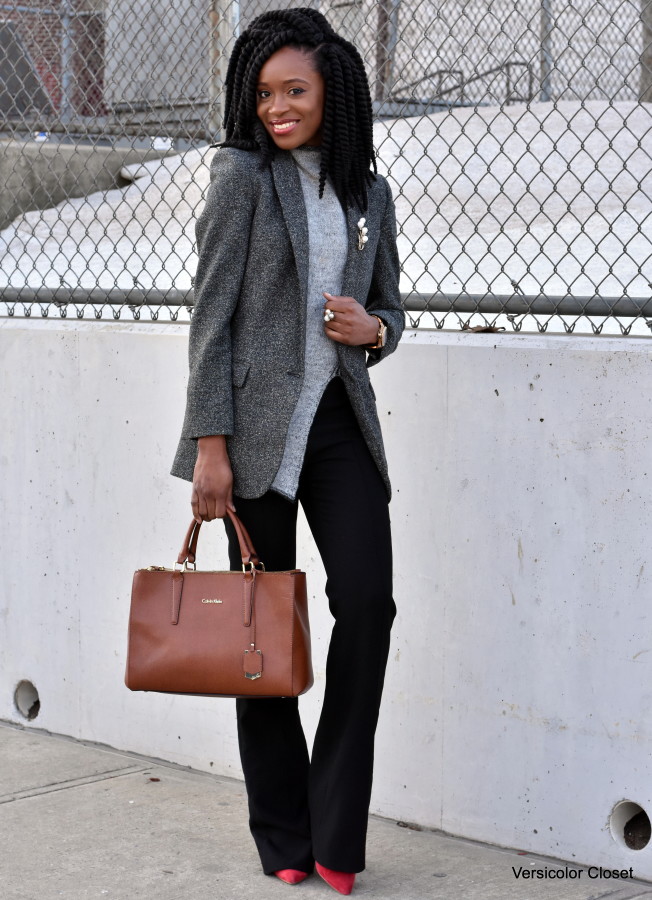 Thank you for stopping by and don't forget to subscribe.
Until next time,
Edwina