"I haven't been everywhere but it's on my list." – Susan Sontag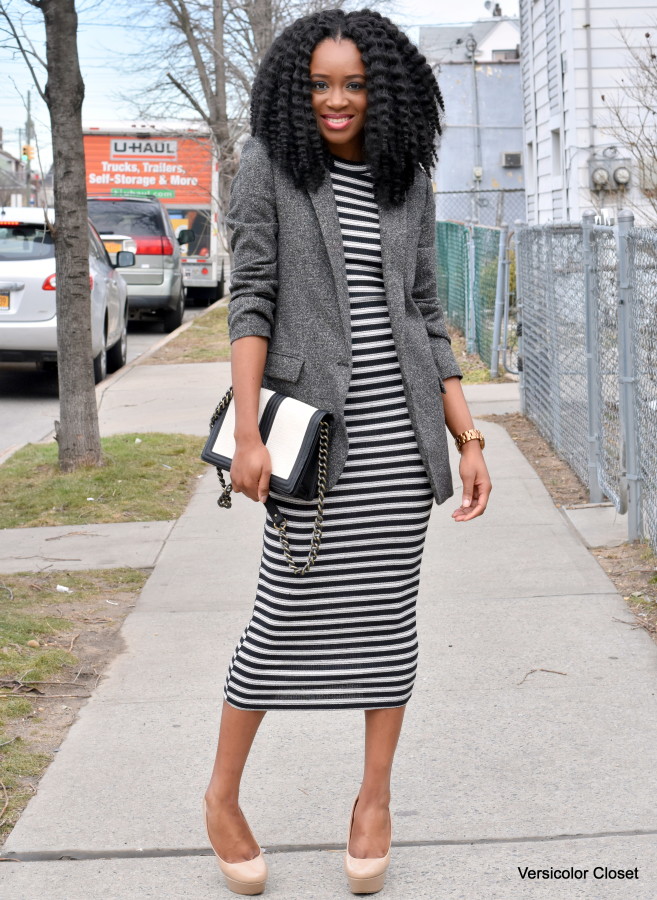 Outfit details: ZARA dress – similar here // ZARA blazer – previously seen here // ALDO wedges // H&M bag
Happy Friday darlings! 
This weekend I plan to get glam with a new hairstyle, hopefully get a head start on some spring cleaning, and do some planning ahead for the blog for the month of March. These higher than usual temperatures for February were very welcome as they reminded me that Spring is right around the corner, which means my birthday is coming up quicker than I think (Comment if you're a May baby!) which then means my annual international trip is sooooo close that I can taste it. It's always refreshing to step out of the ordinary and experience life from another perspective. Last year, I went to the Virgin Islands with my girls (travel diary here), the year before that to Aruba (photo diary here), and I am throwing it out in the universe that next year, God willing, I'll be celebrating in Thailand. It is my dream destination as of now.
When I think of the 13 hour flight that awaits me to head to Dubai this year, I automatically think of comfort. I haven't decided what I'm wearing on the plane but this dress is a strong contender. Not only is it super soft, but it will be a breeze to go through security wearing something this comfortable. I plan on restyling it with sneakers for a more casual look but first I'll need to buy a pair before that could happen. *hides face in shame* 
Are you guys planning any trips this year? If so, where to? Please share and let's get in the wanderlust spirit together 🙂
Enjoy your weekend my darlings & remember to be kind to one another.
With love,
Edwina