"What the caterpillar calls the end of the world, the master calls a butterfly." – Richard Bach"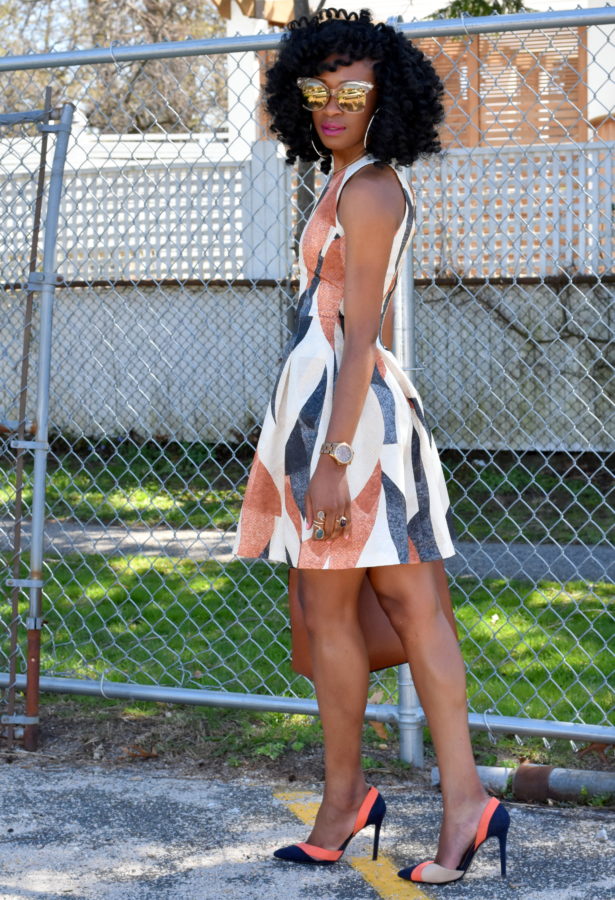 Happy Tuesday beautiful people!
I had such a busy weekend, running from one place to the next and attending multiple events but still made time for church and a photo shoot among other things so I was happy with the productivity. I'm still struggling to realize my resolution of becoming a morning person but progress is being made slowly but surely. Feel free to share any tips with me below!
I wore this gorgeous number on Saturday to attend a fellow blogger buddy's going away party. She's off to medical school in the Caribbean so I definitely couldn't miss that last hurrah. I absolutely adore this dress. It's been a while since I've shopped at H&M and I think I forgot how nice their clothes could be. Another thing I love about this store is that most things are true to size. I don't need to try something on because I just know a size 4 will almost always fit to perfection. If you're looking for an effortless, comfortable, girly summer dress, this is the one. You can find it here for just $49.99. The shoes are also super comfy and absolutely beautiful. They come in two colors which you can shop at Zara here. Now that my birthday trip is less than a month away, I went on a sunglasses hunt and in the process discovered Gold Soul LA. They have the most affordable and unique eye wear ever. All the rings featured are from H&M. 
**
Now for your daily dose of inspiration:
Isn't it interesting how every success story is almost always the aftermath of a dilemma of some sort? Whoever said that every set back is an opportunity for a comeback was not lying.
Obviously, no one likes to go through trials of any kind but it is very necessary to experience bad things. Not only do they help us to grow, but we also discover our abilities and strengths in the process. I would have never known that I'm a strong woman if I didn't go through storms that I was able to overcome rather quickly (if I do say so myself). We all have days where we don't feel like we can make it through our hardships but rest assured my darlings, that perseverance always yields to results.
For you who's going through some tough times right now, know that God will always bring you through as soon as you've learned the lesson He wanted you to learn. Stay positive and keep the faith. When you see the light at the end of the tunnel, you'll never regret the storms that shaped you into a more mature you. Fall in love with your process. It'll be all worth it.
"Consider it pure joy, my brothers, whenever you face trials of many kinds, because you know that the testing of your faith develops perseverance." James 1: 2-3
I appreciate you stopping by. Be sure to leave me with your email so that you don't miss any future posts. Remember, don't just #DressColorfully but LiveColorfully 🙂 
With love, 
Edwina