"A teacher affects eternity; he can never tell where his influence stops."-  Henry Adams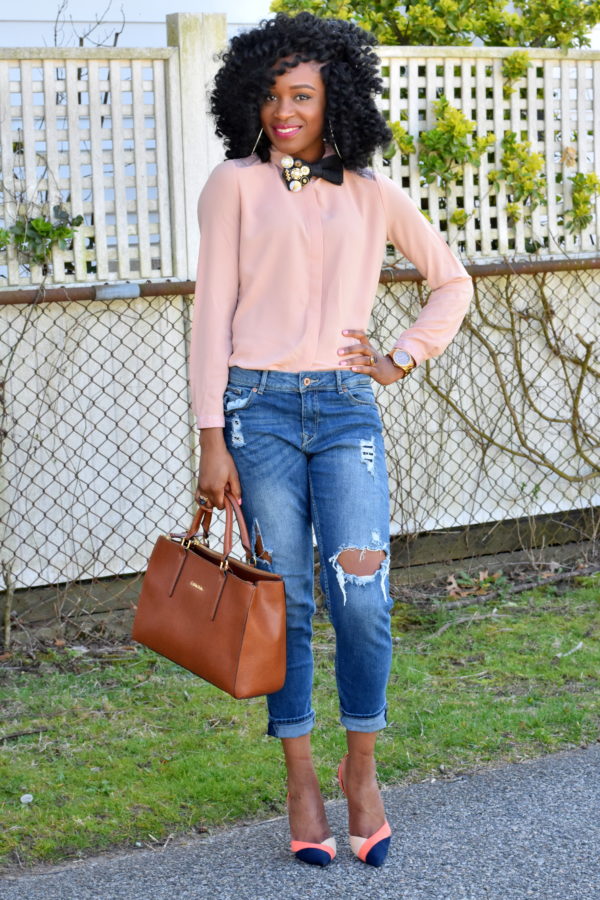 Hello my darlings!
I just found out that today is Teacher's Day so Happy Teacher's day to all my educators out there especially my sister in Christ Danael. Teachers are some of the most valuable people in our societies who mold our young ones to become the intelligent leaders of tomorrow but somehow, they are for the most part overworked and underpaid. It goes without saying that the ones who pursue this career path do it out of passion for educating and not because of a high salary. I hope the day will soon come where teachers will be compensated properly for the hard word that they put in to ensure that they continue to awaken the dormant talents within our children.
**
About the look: If you own a pair of jeans that fit you well, your "I-don't-know-what-to-wear" days should be less frequent. With accessories like bow ties, head scarves, sleeveless jackets and funky heels, the possibilities are endless when it comes to styling denim. We all know shoes can quickly switch up the direction of your looks especially when they add a pop of color to your looks. I have been practically living in these Zara heels since I got them because they are that comfortable. I've worn them to church, to work and even on the weekends.  Do yourself a favor and get you a pair before they sell out. 
FOREVER 21 blouse // H&M ripped jeans // ZARA heels – also in blue // CALVIN KLEIN Purse // GOLD SOUL sunglasses – available in pink, blue & red  // TOLS CREATIONS bow tie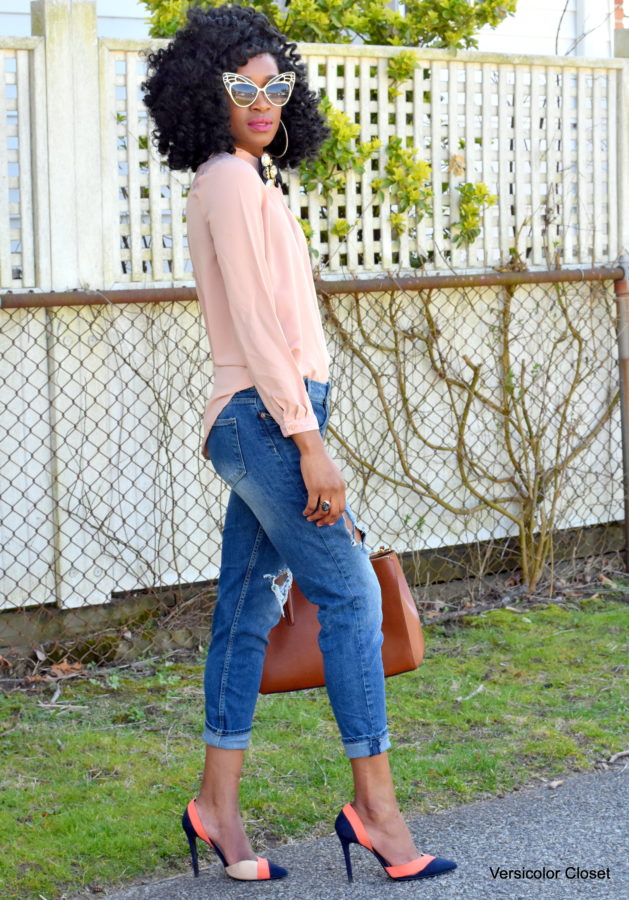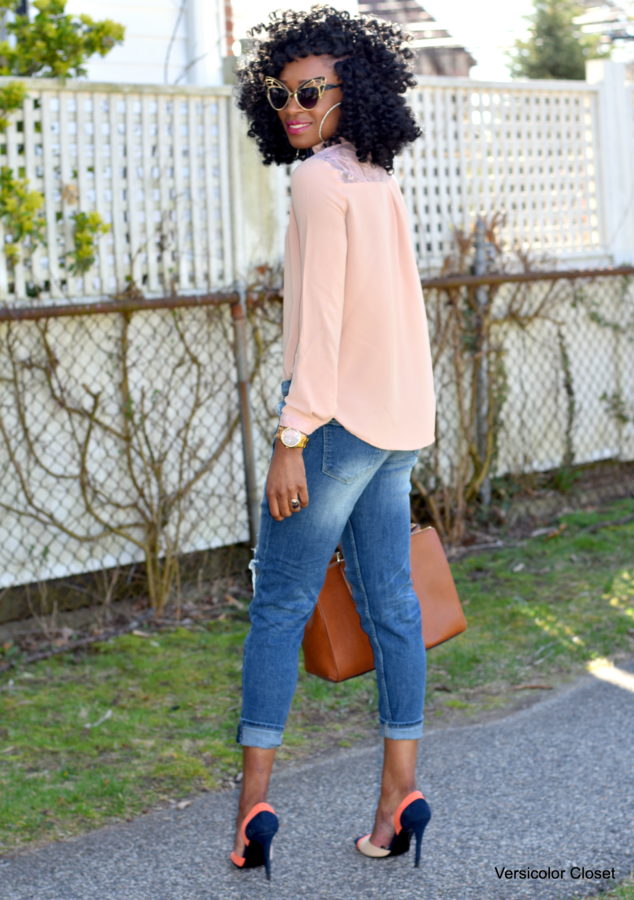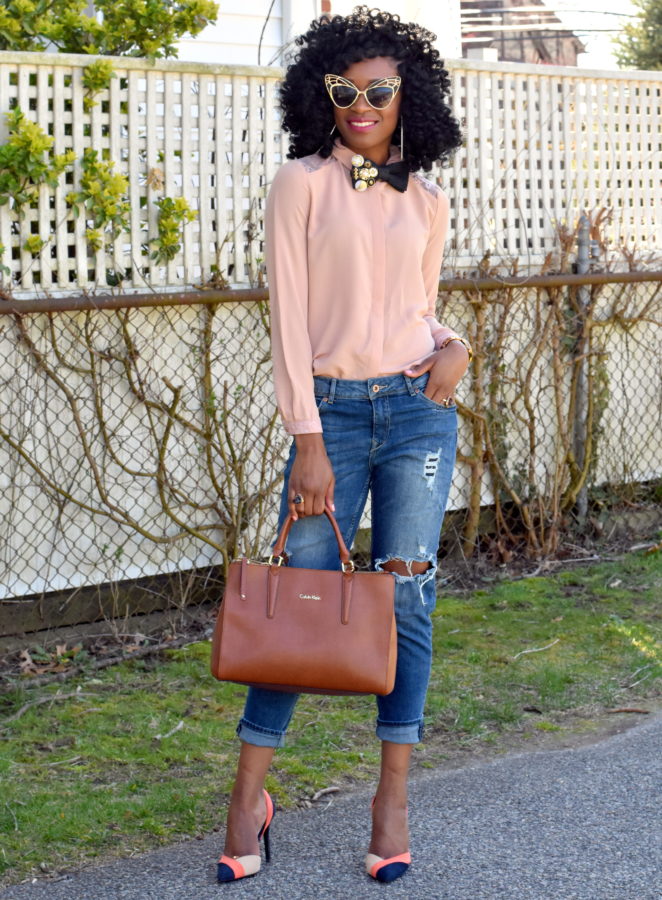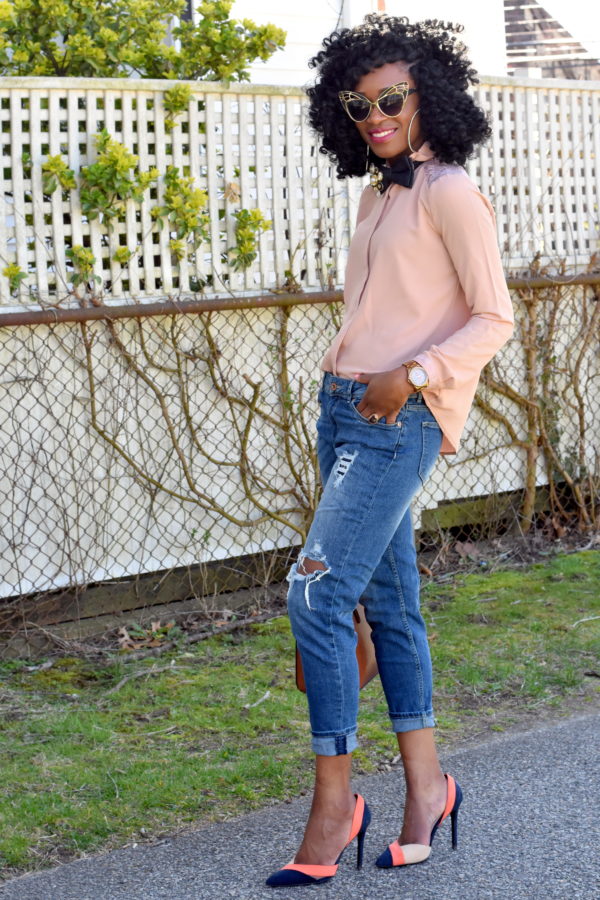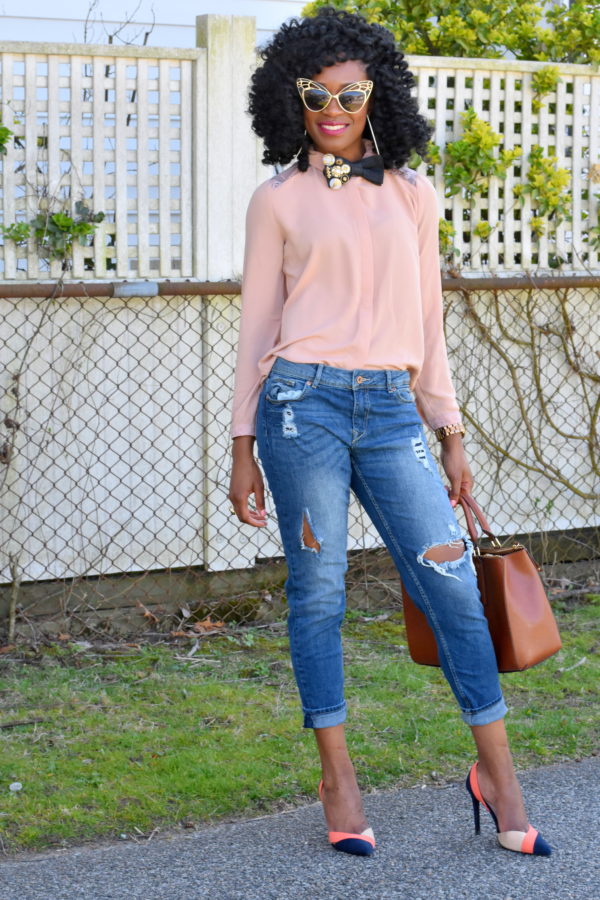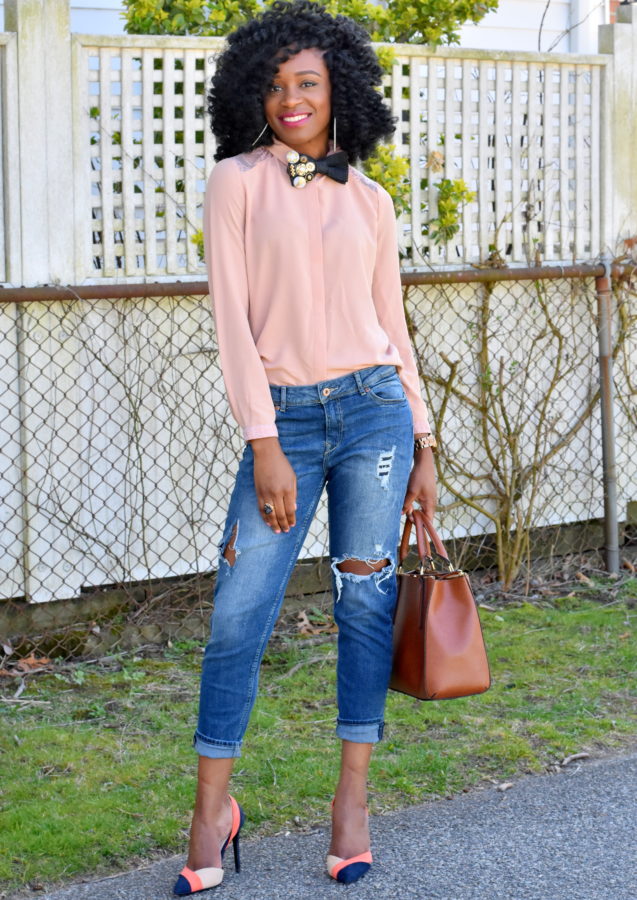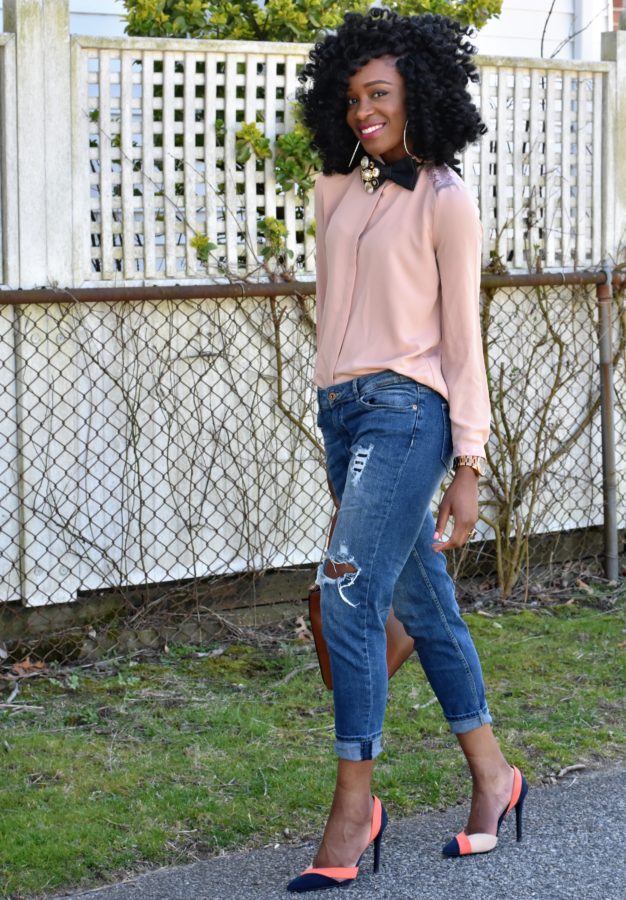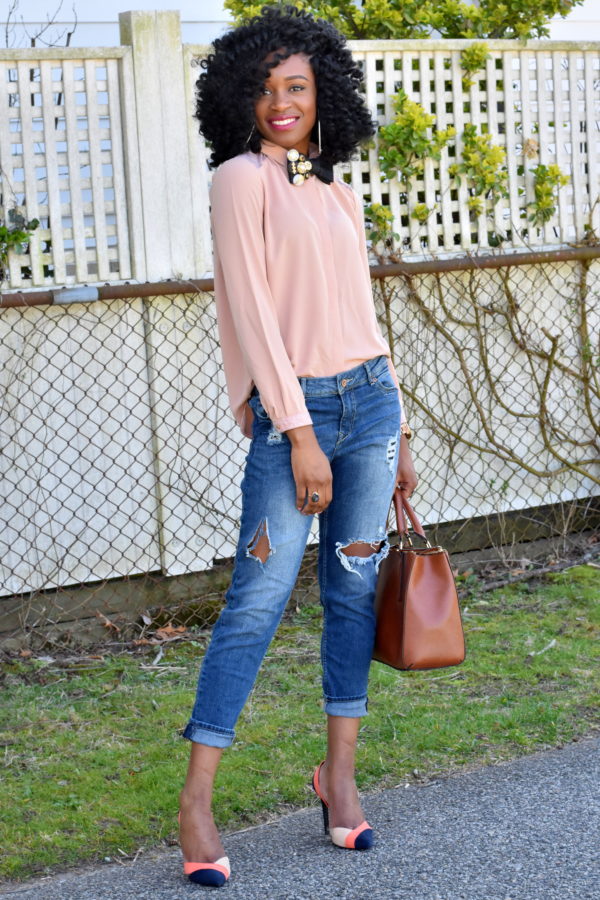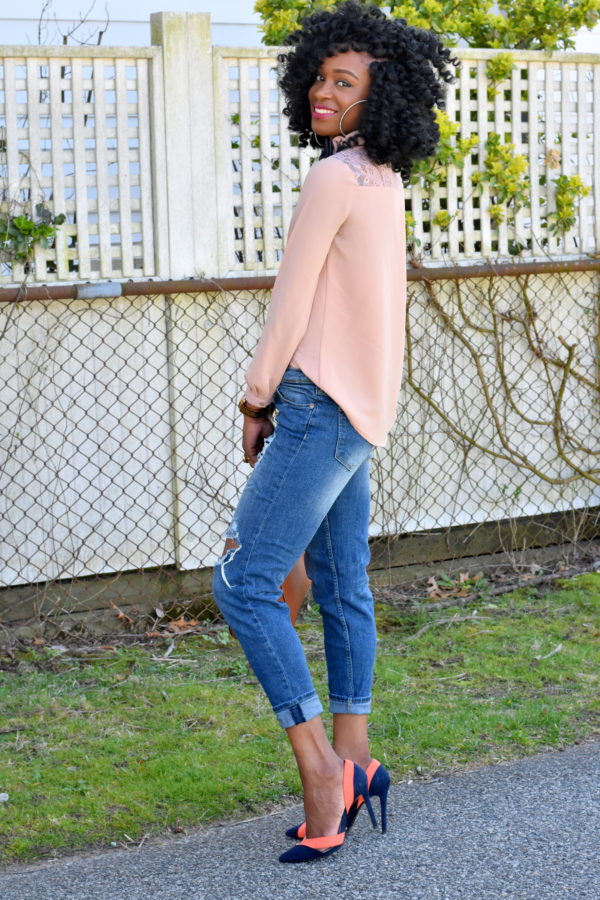 Thank you for stopping by & remain blessed.
Edwina