"If you hear a voice within you say 'you cannot paint,' then by all means paint, and that voice will be silenced." Vincent Van Gogh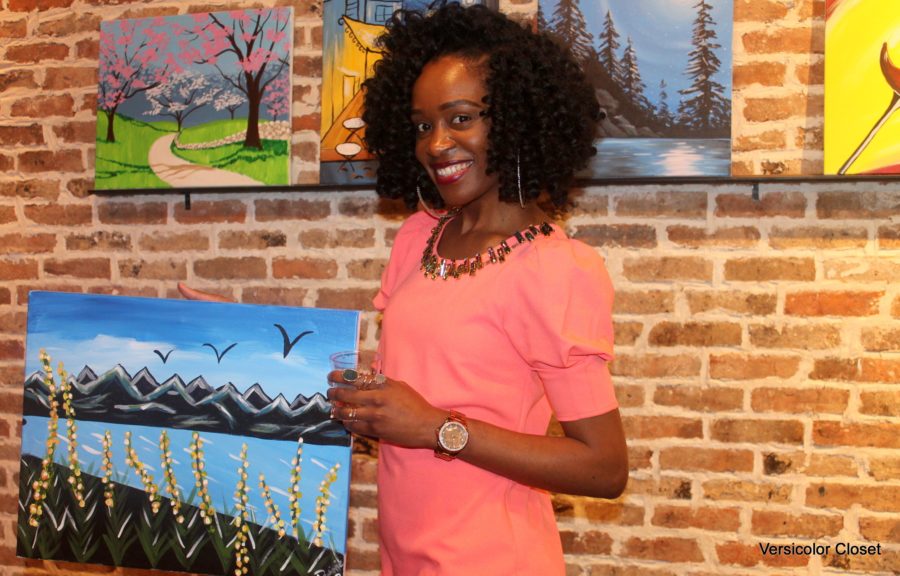 Who knew paint night could be this much fun? If you're looking for a fun and affordable activity for a girls' night out or just a Snapchat worthy soiree (follow me there @versicloset), then by all means consider a sip and paint event.
Last night, my bestie and birthday twin decided to take me out to kick off our birthday month in a fun and relaxing way before we head off to Dubai next week. Yes, I need to start packing like yesterday but that's a different story for another day. We had so much fun at Muse Paintbar that we were planning our next trip there before we even walked out. From the array of paintings on the wall that serve as inspiration, to the friendly staff and awesome finger foods, it was simply a relaxing night to remember.
Painting was way easier than we anticipated because as we joked, we are both artistically challenged but our instructor put us at ease when she said that if you've ever painted your nails, then you should have no problem painting on a canvas. I must say that it pays off to try something new and expand our horizons because that is how we can awaken our innate talents that lay dormant because we've never tapped into our creative side. I'm no Picasso or Van Gogh but for a first timer, I was quite impressed with how my painting turned out. I hung it over my bed as soon as I got home. So go ahead and silence that voice that tells you that you cannot paint or can't try something new. It may become your new favorite hobby!
**
About the look: I wore this shift dress as a top earlier in the day to the office with this pair of white trousers but when I found out that painting was the agenda for the night, I decided to ditch the pants to avoid staining them. Shift dresses haven't always been my cup of tea but since this one came in such a pretty color with embellishments at the neckline, I really couldn't resist. They go perfectly with my trusted Zara heels.
Shift dress (old) – gorgeous options here & here // ZARA heels // CALVIN KLEIN purse (sold out)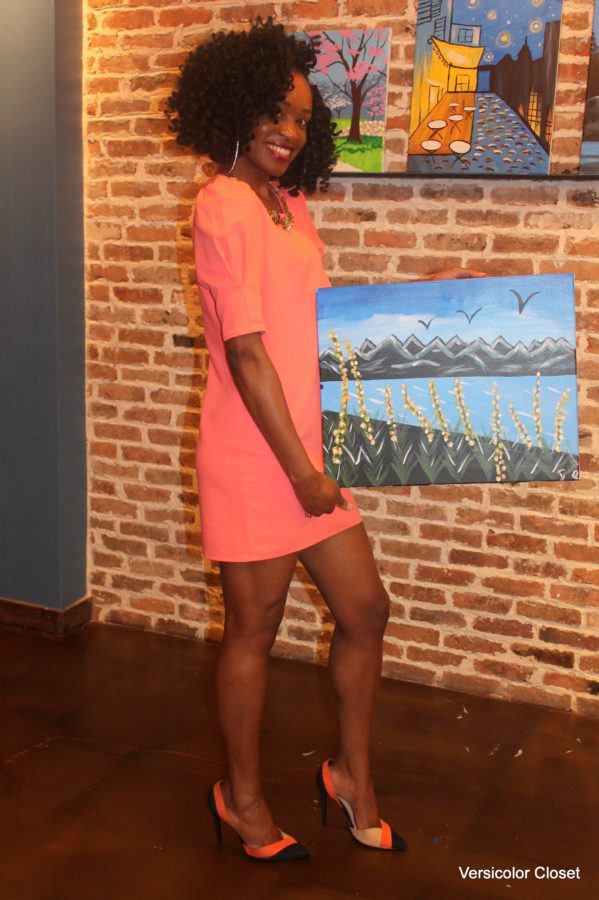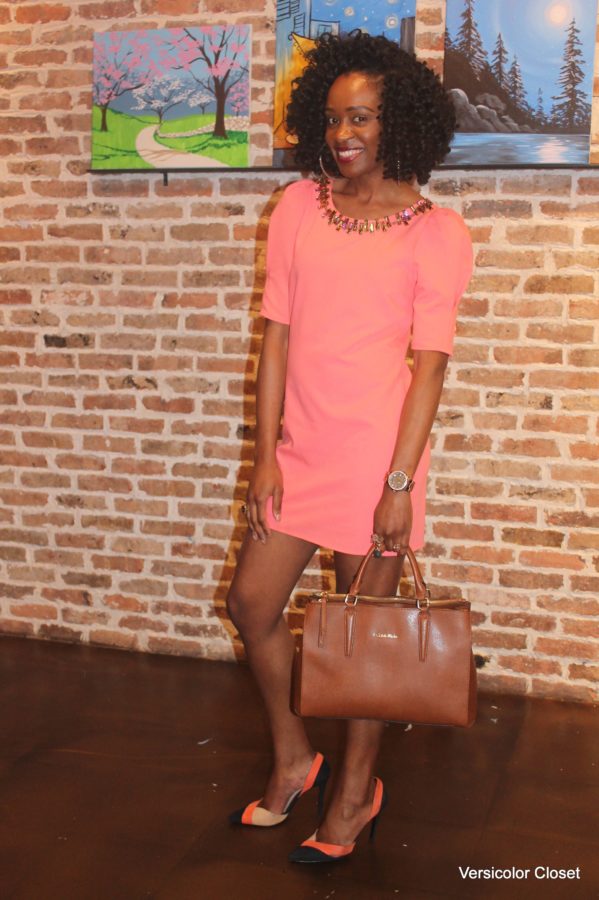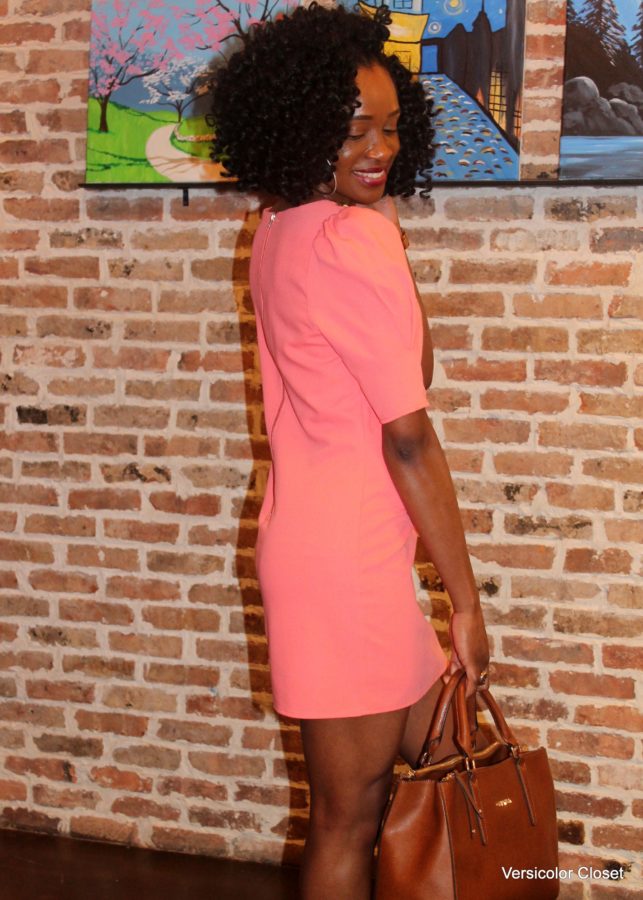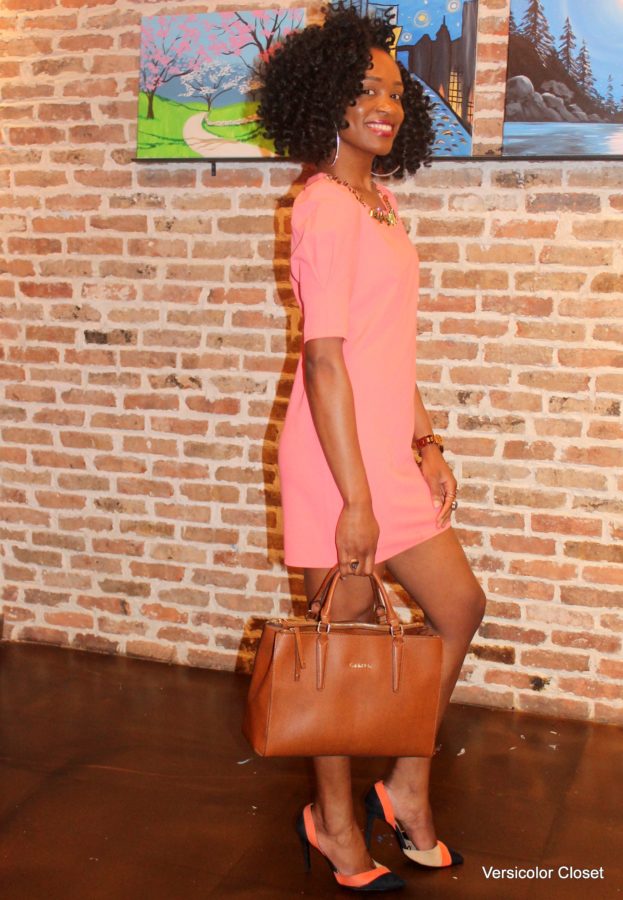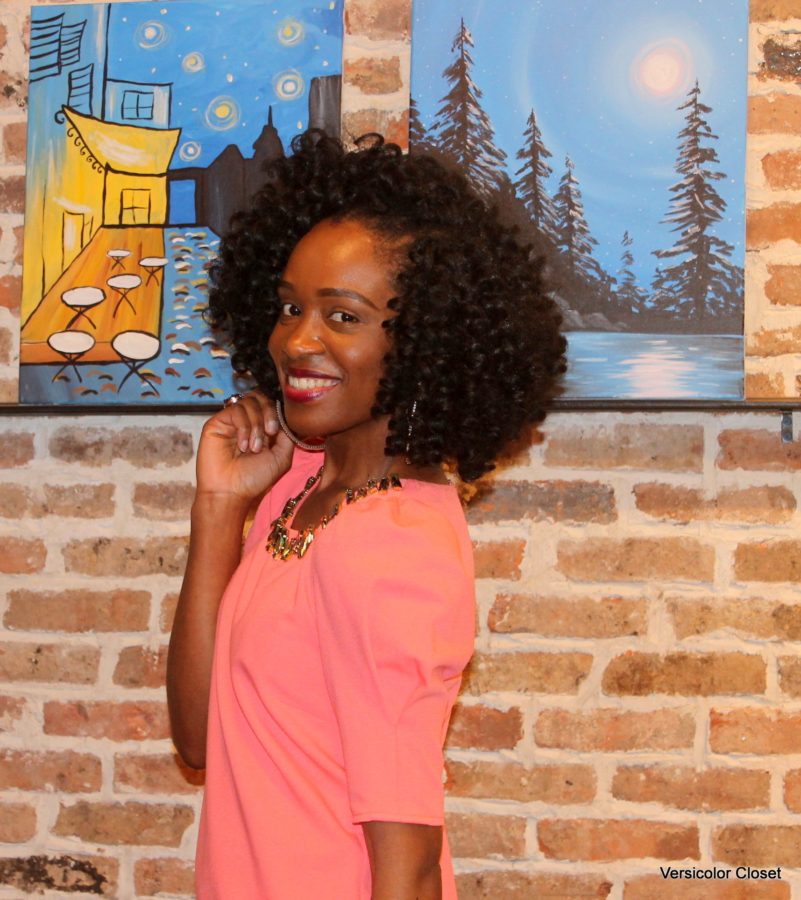 Have you ever tried paint night? How do you like it?
Thanks for reading,
Edwina