Day 2 – continued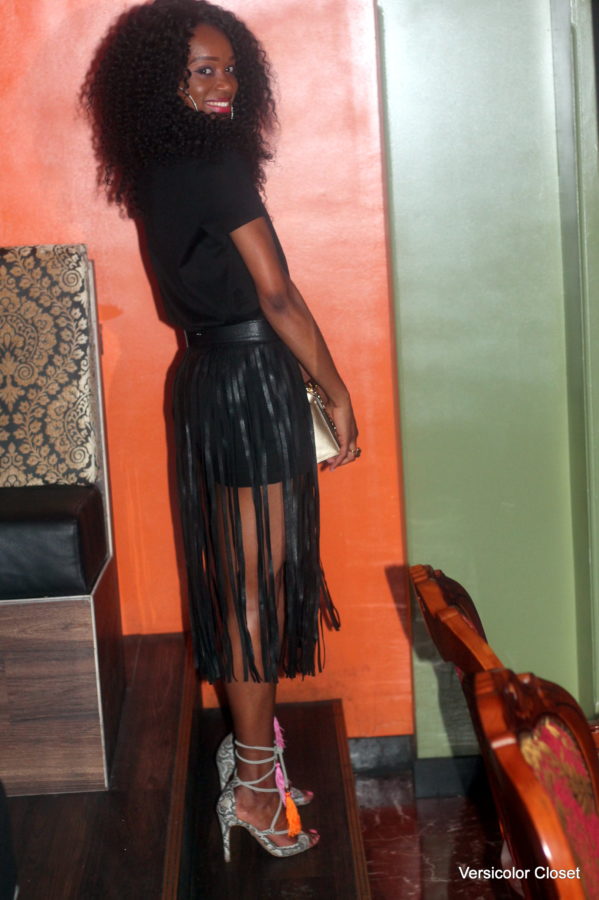 When we left the gardens earlier in the day, we took a fancy Lexus cab to the Dubai mall where I finally started seeing the array of luxury cars that everyone talks about. Before our trip, my brother told me that my only job was to take pictures of these cars for his viewing pleasure so I snapped away. My favorite had to be the white Bentley with the all red interior but then again everyone seems to only drive white cars. Not sure what that's about…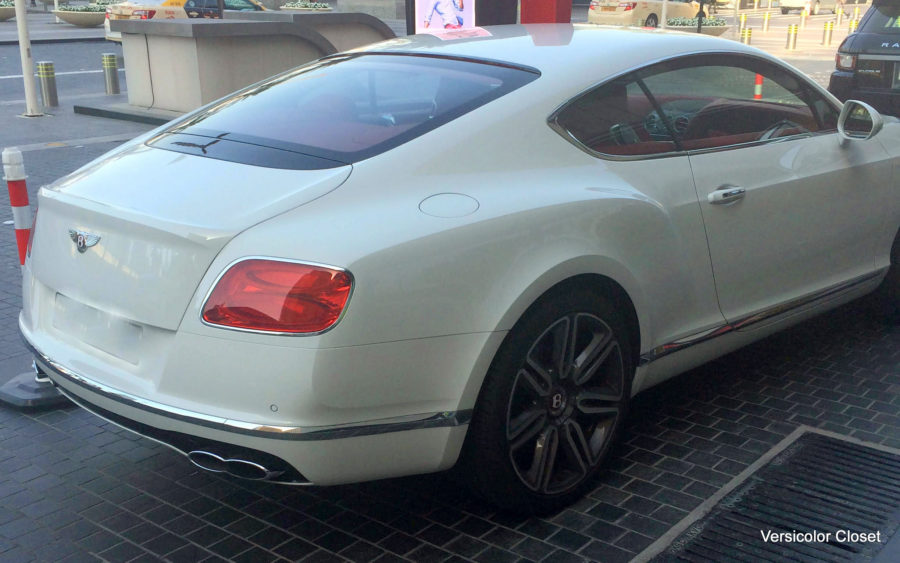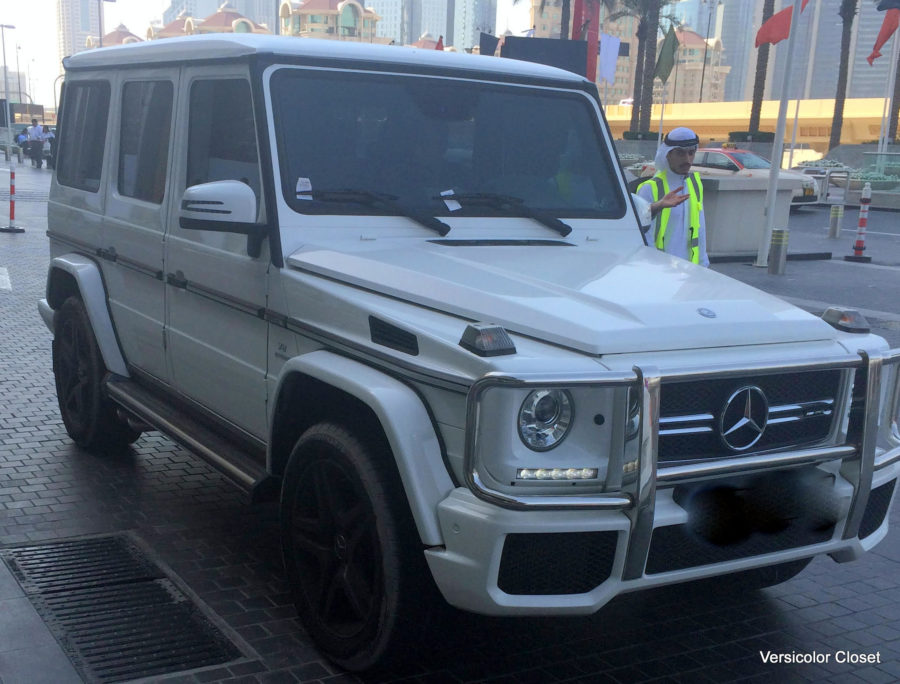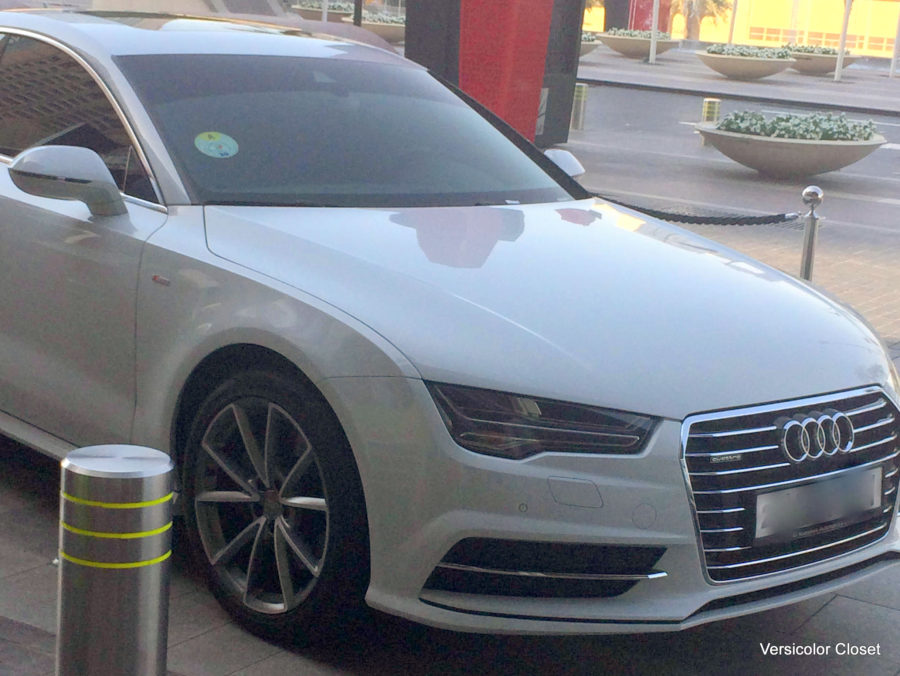 In the Dubai Mall, you'll find all the restaurants we have here in the US and plenty of luxury stores. There's an aquarium, a skating rink, a waterfall and so much more. We had such an amazing experience at the Aquarium. At first I thought it was pointless to pay to go inside of it because you can see the fish from the outside portion of the aquarium but boy am I happy that we went in. We walked through an overpass with the fish tank on top of us. We saw sharks, stingrays and so many others – some more beautiful than others. We also saw people who were diving but our swimming skills aren't ready for that kind of adventure. We know our limits. I never even thought there was this much variety in colors and sizes when it came to fishes. They were in separate tanks and information about each species was displayed on the tanks as in a museum.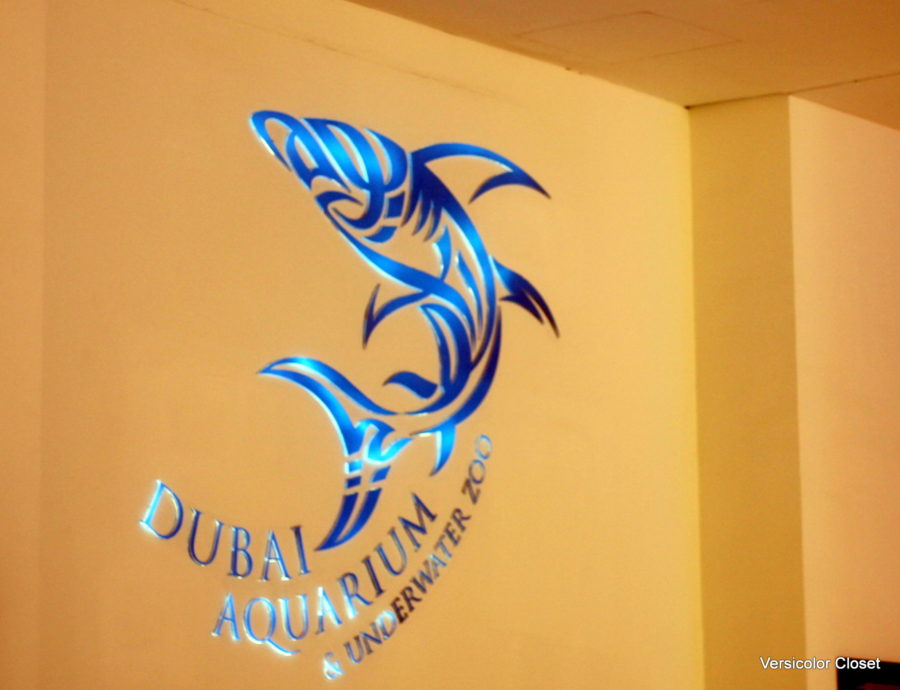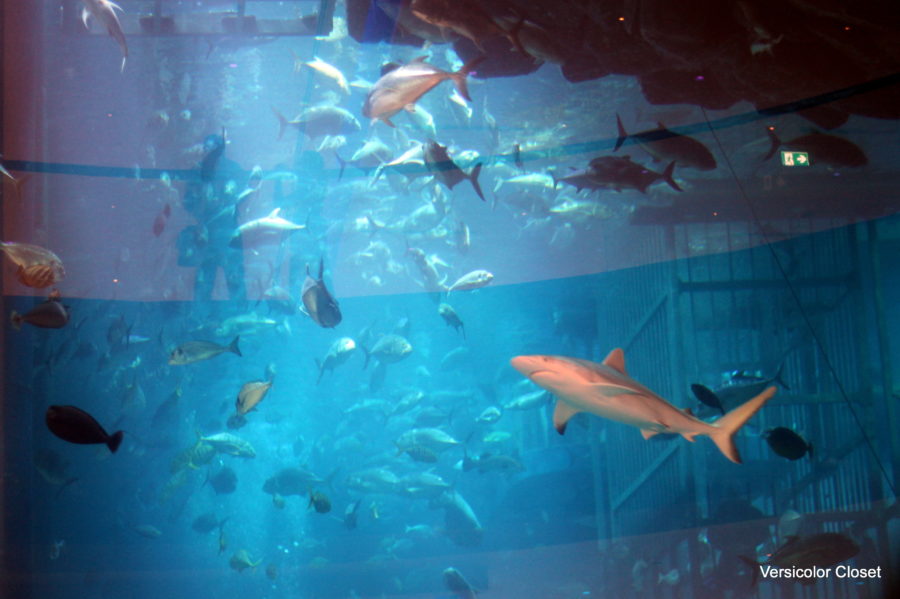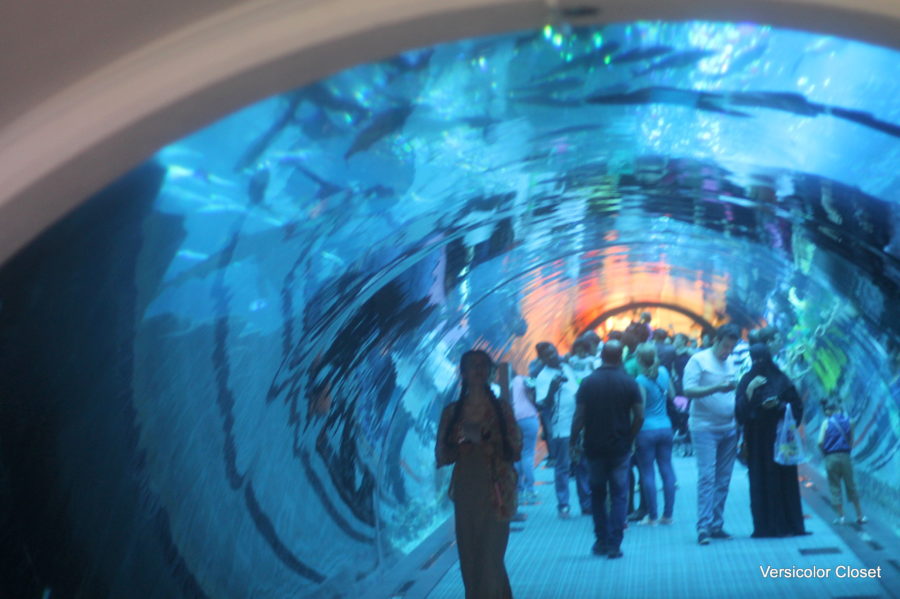 We continued upstairs where we were now on top of the aquarium and watched as the fish swam beneath us. It was all magical. We proceeded to a place where we were given life jackets before boarding a tiny boat with a guide who told us there were approximately 30,000 fishes in the aquarium. My favorite had to be the leopard print stingray. We made sure our hands stayed inside the boat at all times because we were surrounded by sharks floating on the surface and the guide mentioned that people have lost their fingers trying to touch them. Not I.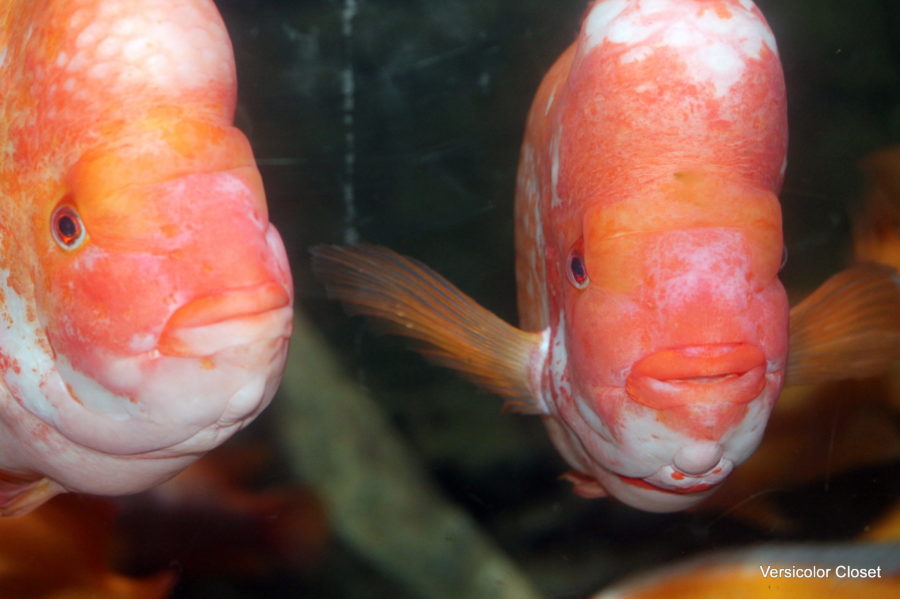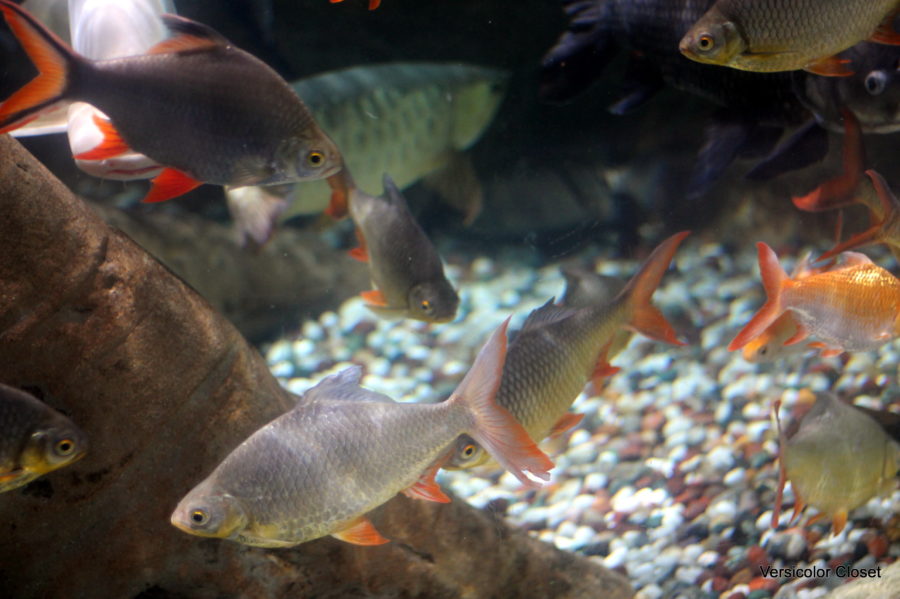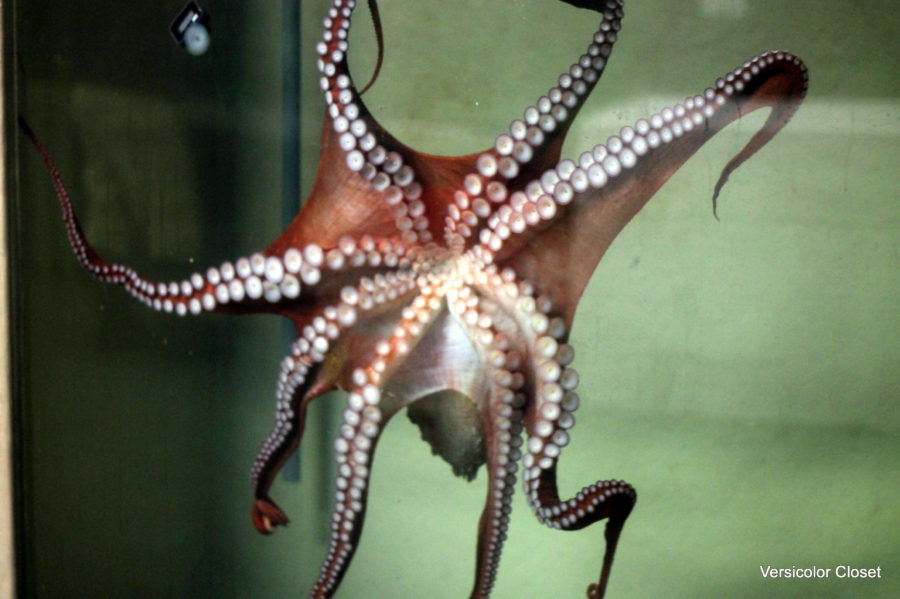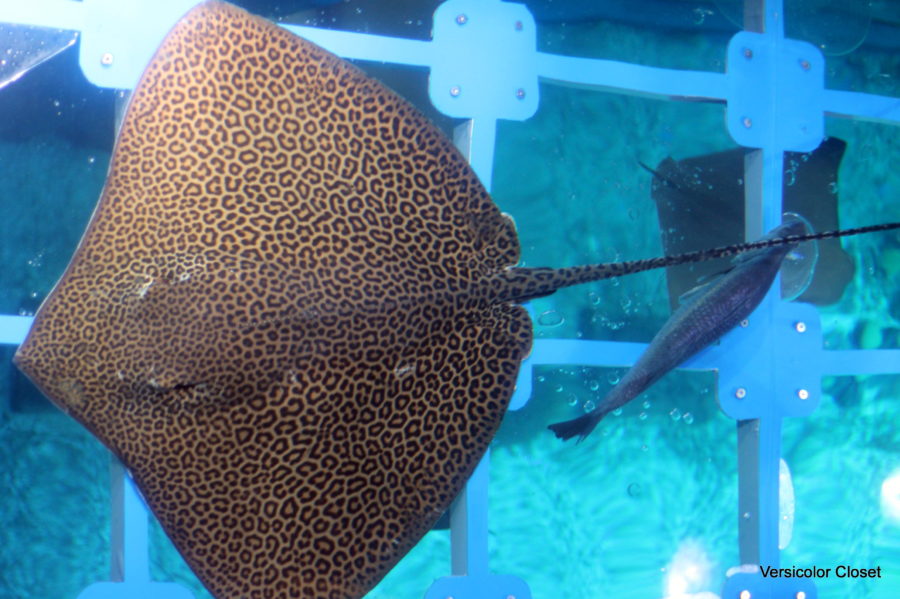 When we got off the boat, they had us wash our hands so that we could touch different kinds of starfish which were so hard to the touch, we thought they were fake. There were also crabs and penguins there. If you're ever in Dubai, the aquarium is a must. It truly was a memorable experience. We then took the super long walk to the metro and returned to our hotel.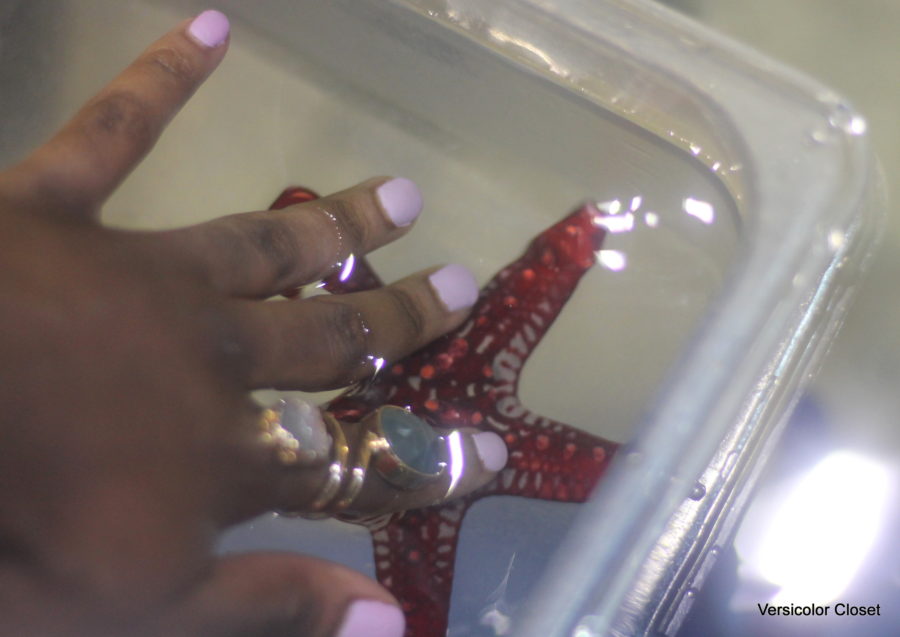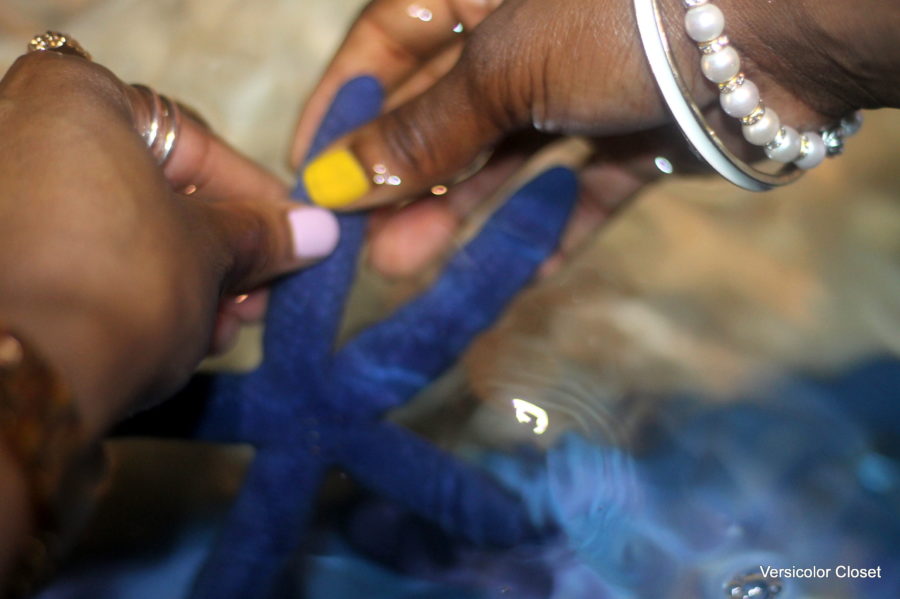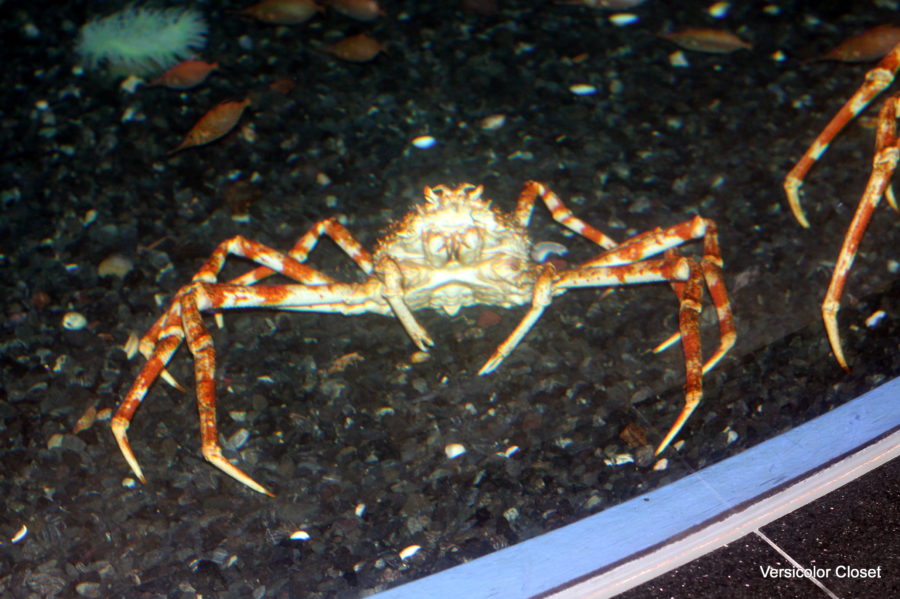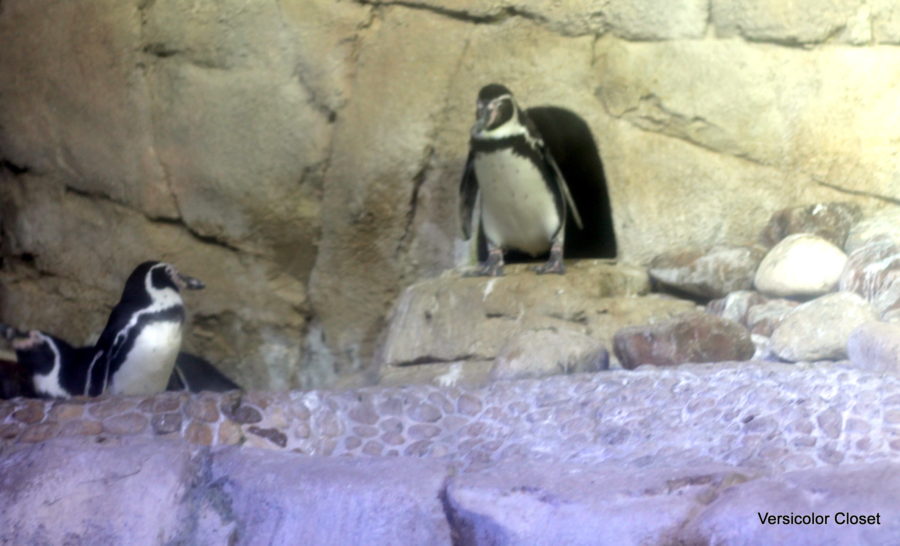 If we were in NY, we certainly would've showered and gone to bed as soon as we reached the hotel but we decided to go out to an African lounge for more fun that night. It was at another hotel across the streets from ours recommended by our concierge so we just walked. Some drunken guy thought it would be appropriate to grab my butt as we were crossing the streets. I turned around and slapped him without a second thought and was so aggravated that someone could be this disrespectful. Ugh! He's lucky there were no cops around because I definitely would've filed a complaint and from what I hear, that's grounds for jail time in the UAE.
About the look: I wanted to keep it simple so I wore black shorts with a black top but to add visual interest, I accessorized with the most amazing fringe belt I received from SheIn. This belt can be worn over skirts, shorts, jeans and dresses and would look just as fabulous every time and at less than $20, it is a great purchase. The only thing that may cause an issue is the size. If you're anything above a 31 inch waist, this one-size-fits-all will not fit you which is very unfortunate.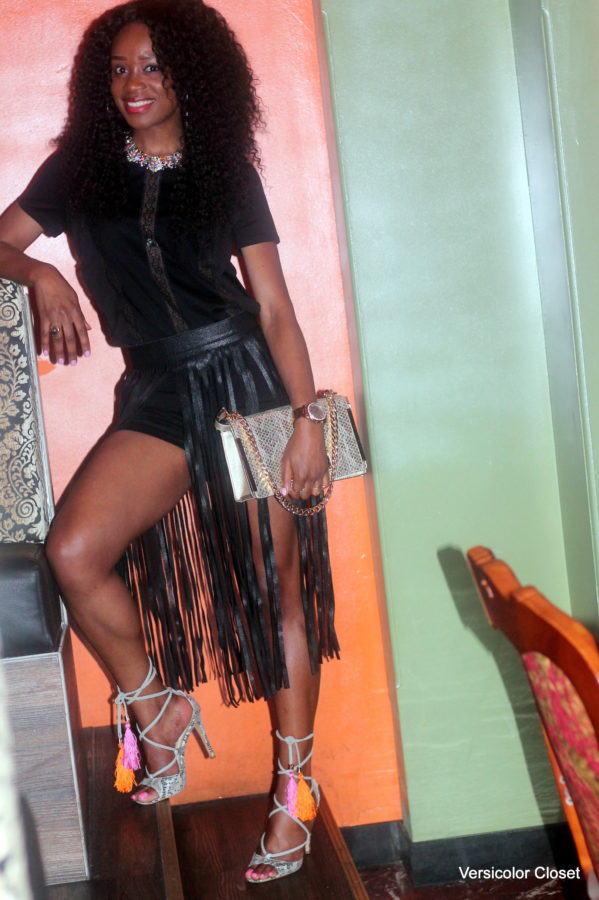 At the lounge, the decor was not the greatest in our opinion but we made the most of the night by watching the performers gyrate on stage and dancing the night away as we sipped on drinks with the most sexual names one can think of. Though we had a good time, I was quickly reminded why I strongly dislike clubs especially in Dubai where indoor smoking is allowed.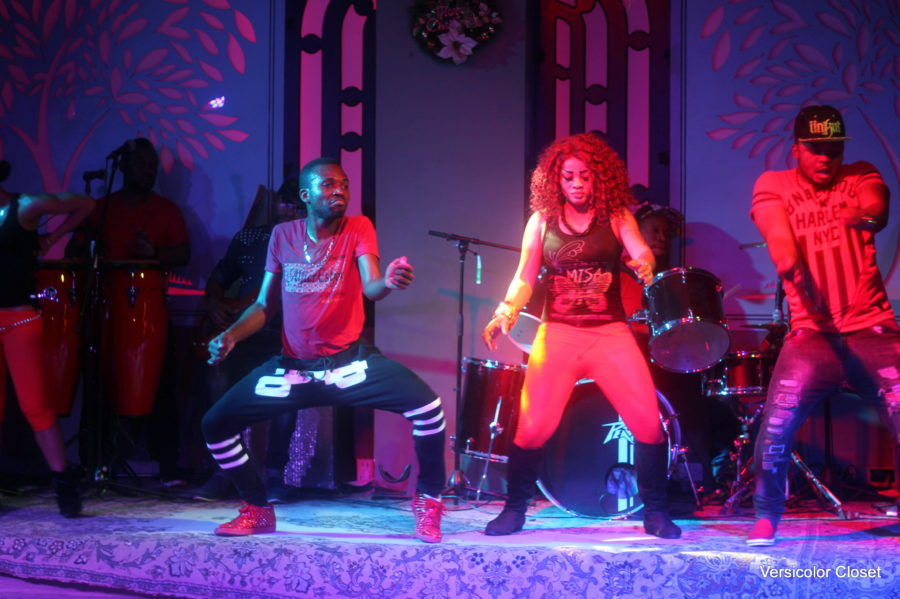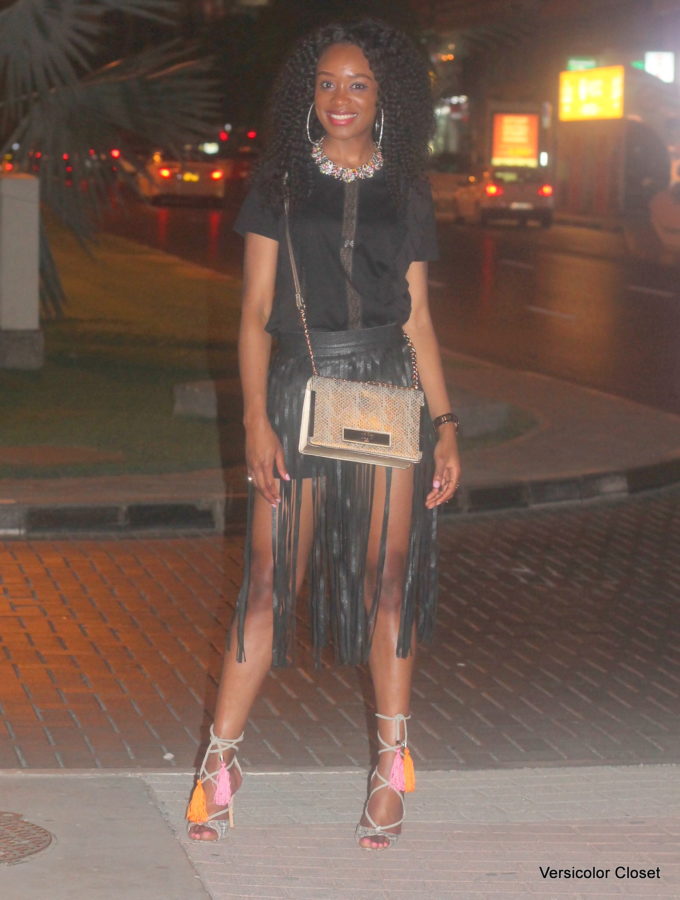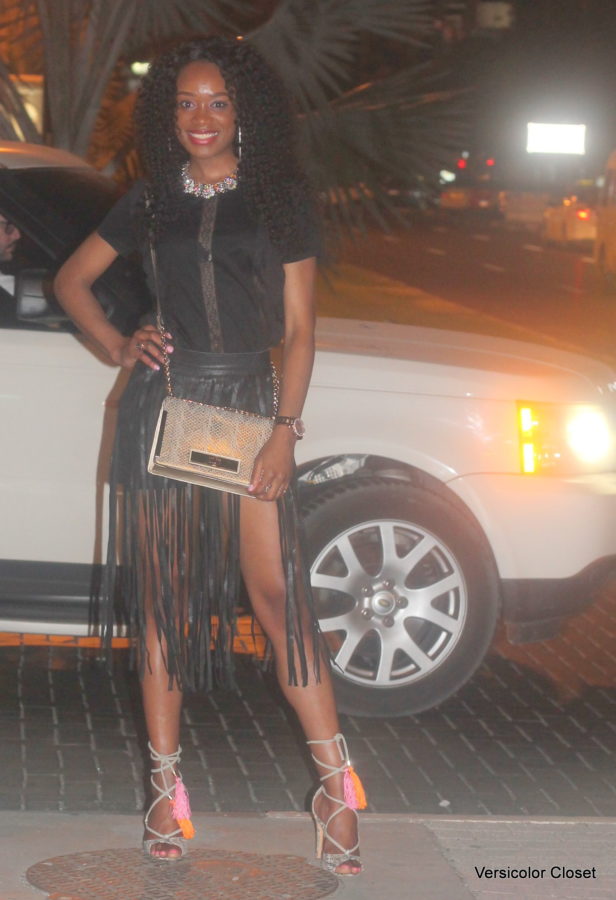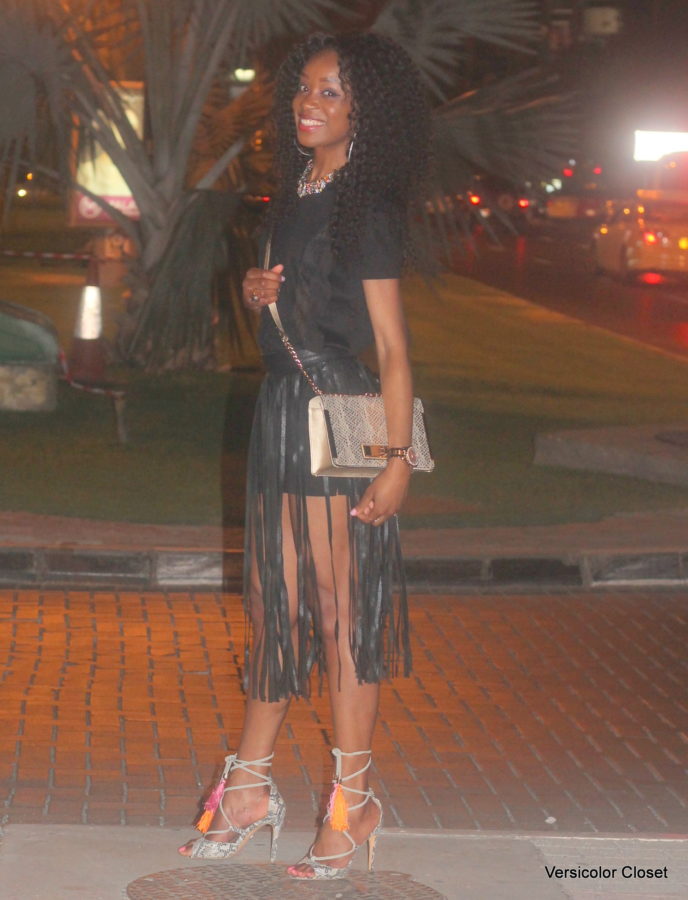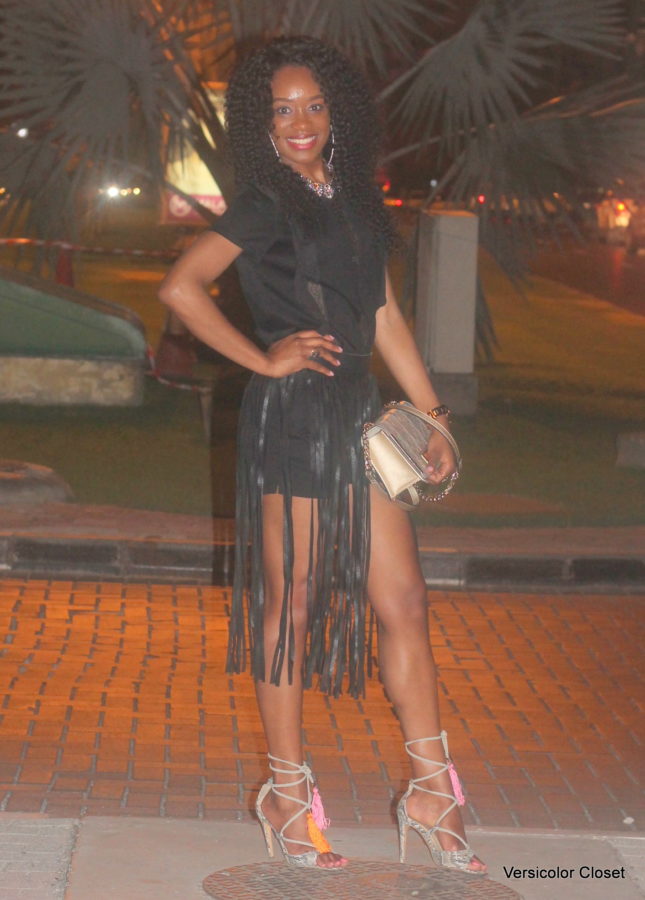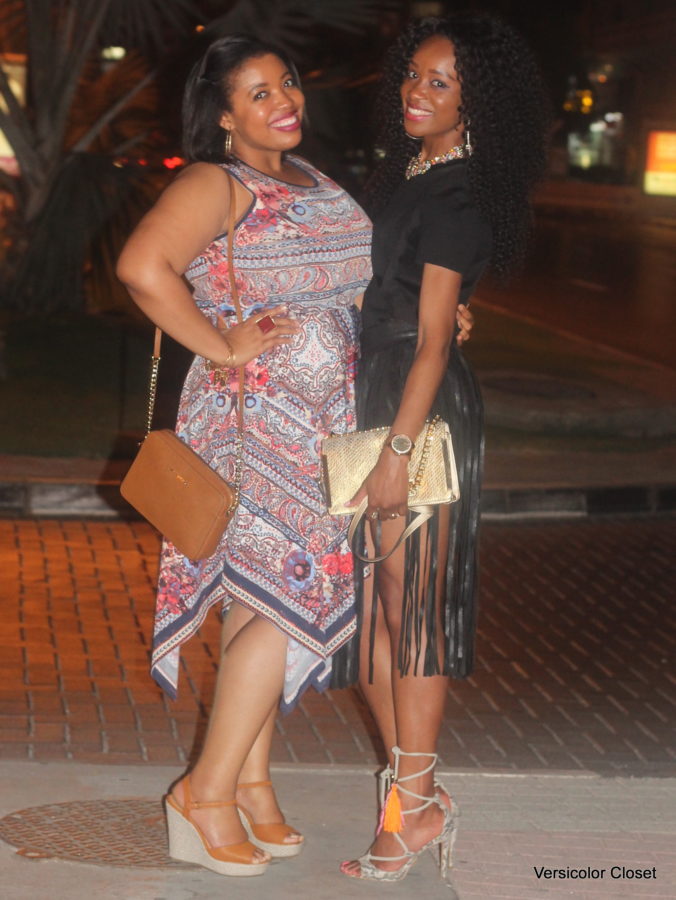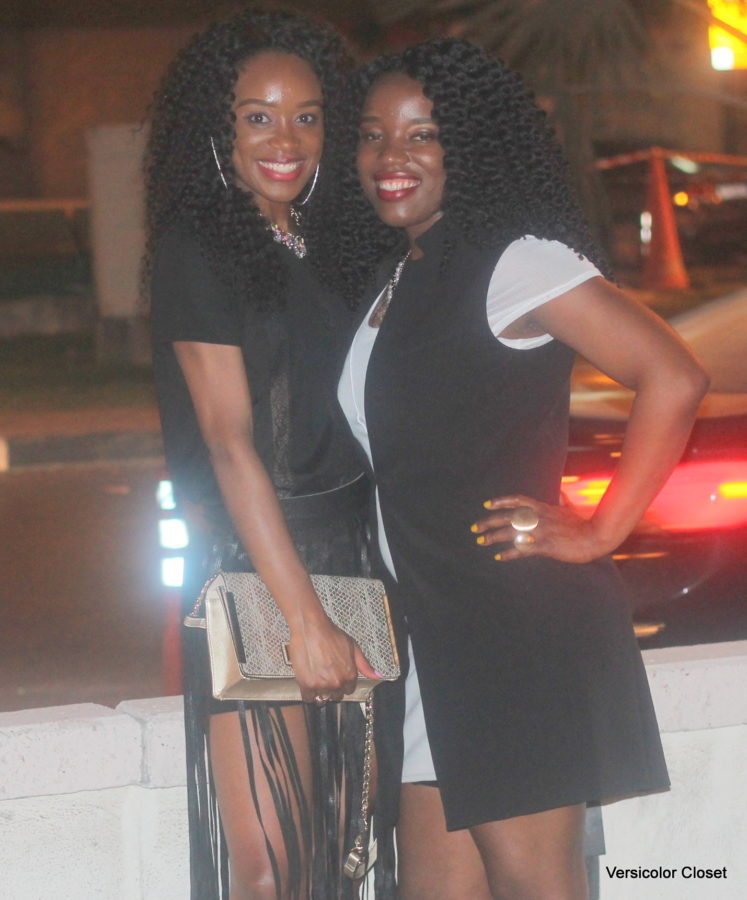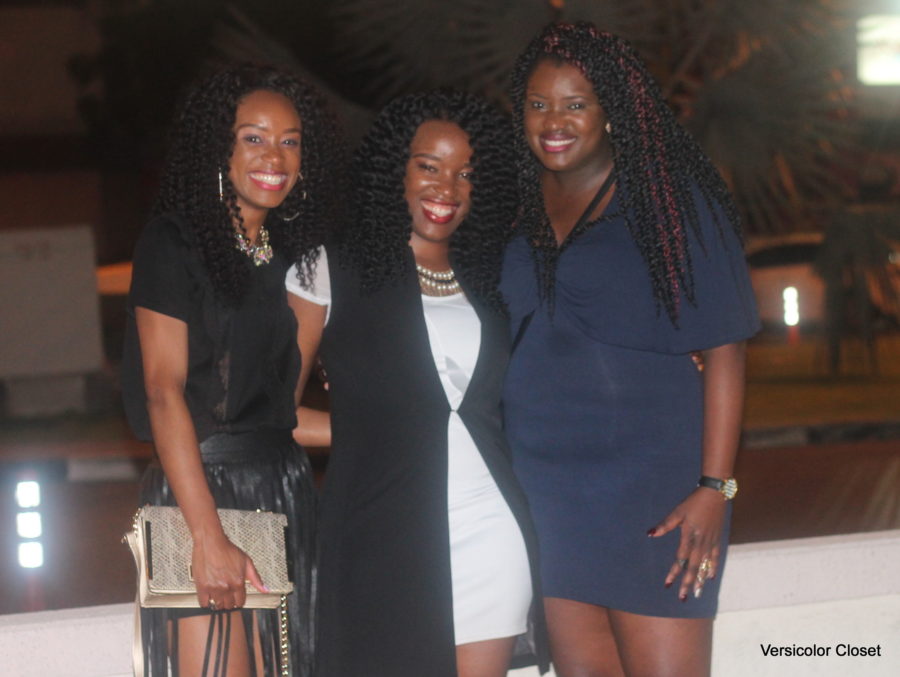 Just like that the night was over and we couldn't wait to wake up because the desert Safari was on the itinerary for the day. See you back here tomorrow for day 3's adventures.
Versicolorfully yours,
 Edwina