Since there were so many photos to share, I figured it'd be wise to separate day 5's day and night adventures. If you missed the first part of this post, please click here for pictures of the Dubai tour we did earlier that day.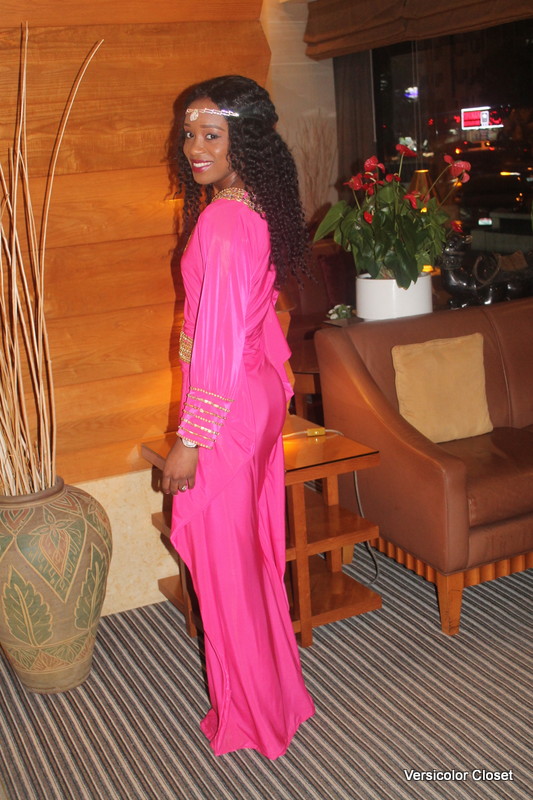 That night, dinner reservations were made on a boat cruise. We decided it would be the perfect occasion to wear our beaded kaftans from KaftanCitra. EVERYONE was staring at us even more than they had been this entire trip. We came to the conclusion that many of them had never seen black people before because all week people would ask us to take pictures – not of them but with them. That went from flattering to annoying real quick and made us realize how hard it must be to be famous. We want no part of that lifestyle. The buffet style Indian dinner was pretty good and the performers were quite entertaining. Luckily enough, we got a chance to get our henna tattoos done so we were happy.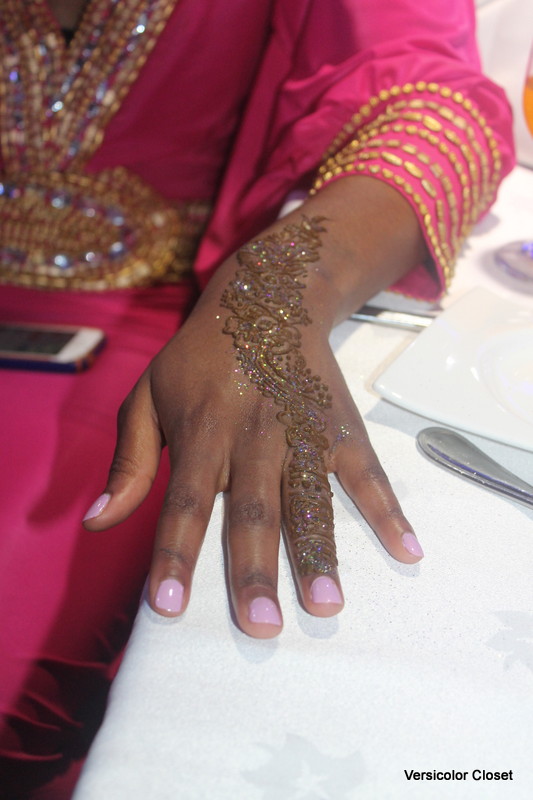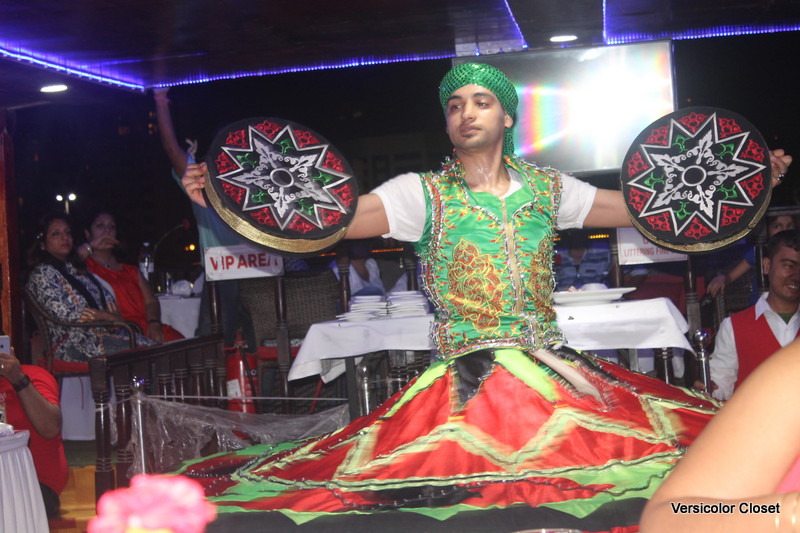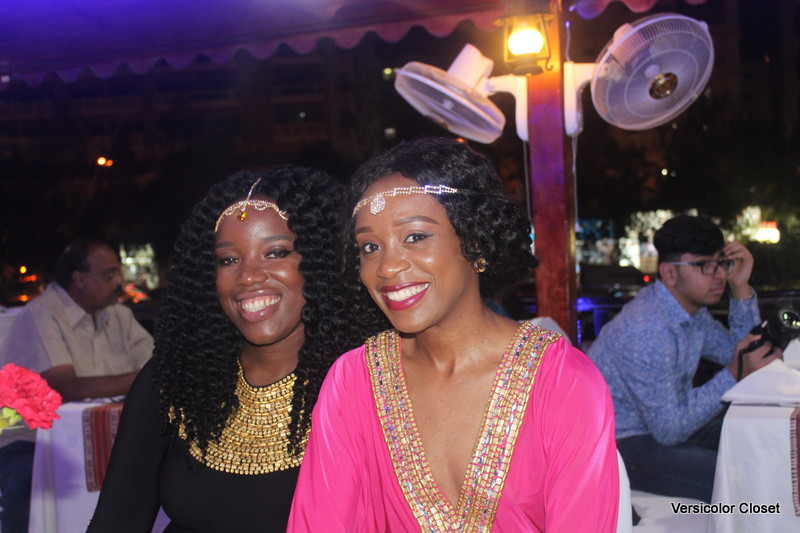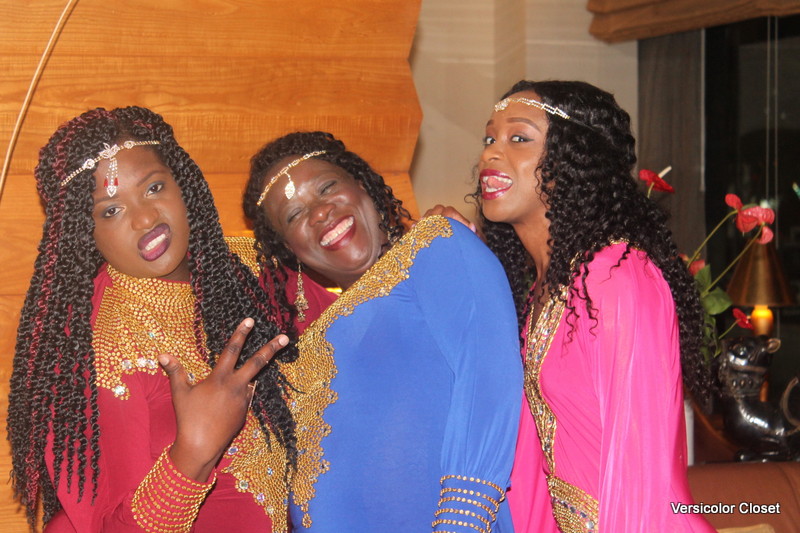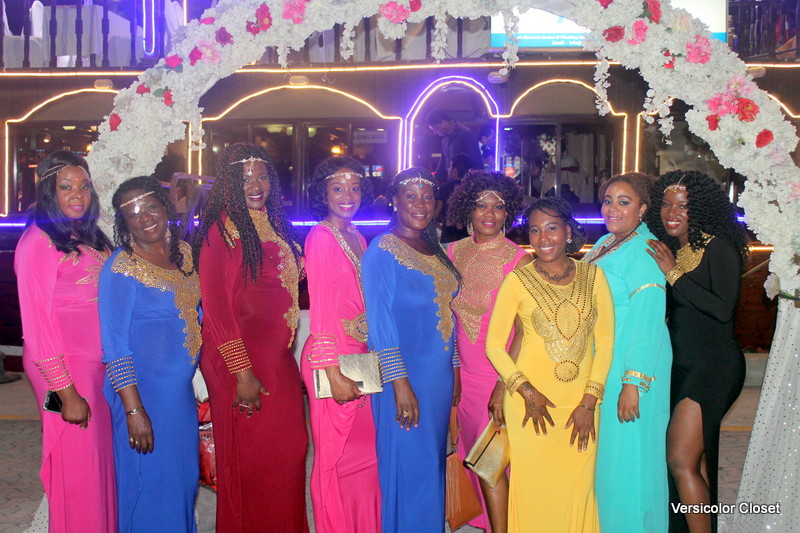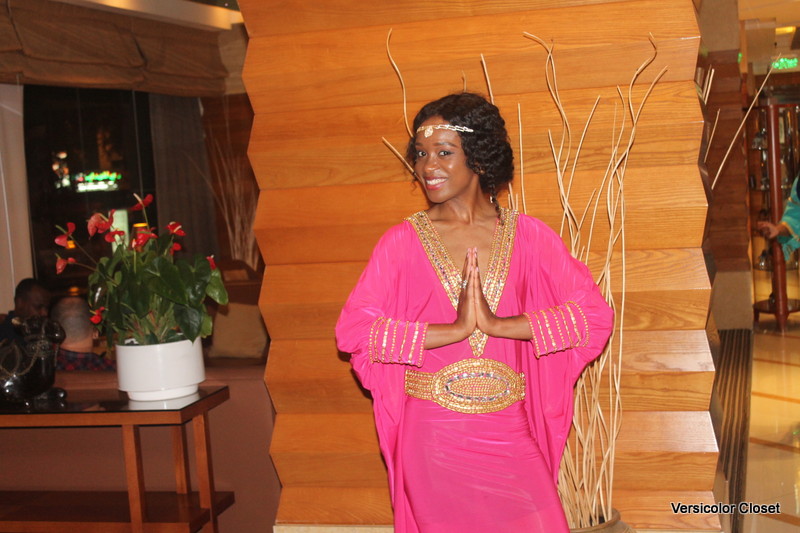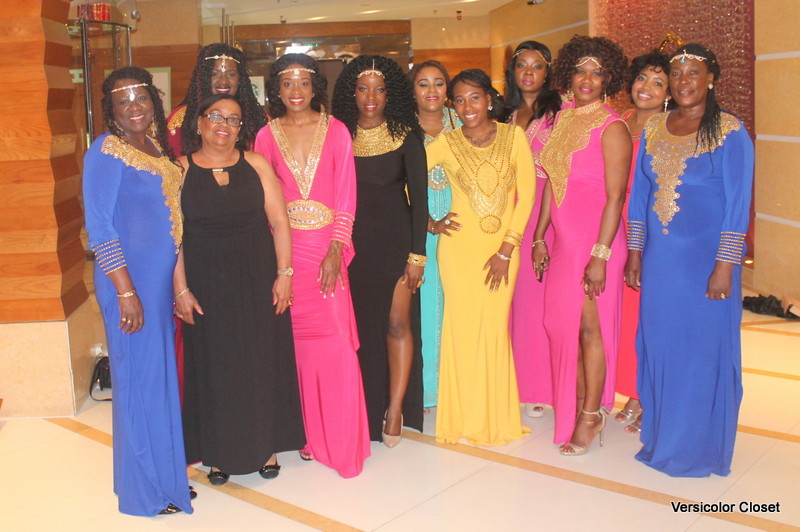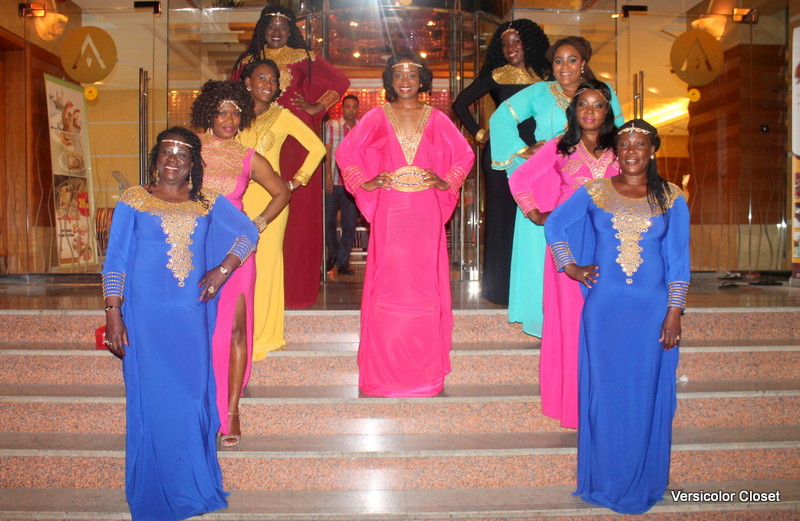 Can you say F-O-R-M-A-T-I-O-N? 🙂
The 2 hours flew by so fast so we headed back to the hotel where we took more pictures before changing and stepping out to check out the Marina at night since we had seen how cool it looked during day time. The views were as magical as expected so I kicked off my flats and switched to my birthday shoes to do a shoot by the water in this amazing Ankara print A line dress by the Dpiper twins.
Quick back story on how I got this next dress. My girls and fellow bloggers TheCocoGawdess and MalinyCollections and I attended Cocktails with Claire of FashionBombDaily the weekend before my birthday.  After grabbing a drink on the first floor, we decided to go up the stairs and as we approached the second floor, I stopped dead in my tracks as I came face to face with the designers of this dress whom I have a slight obsession with after discovering them on instagram years ago. In true fan girl fashion, I went "OMG, DPiper Twins?!" To me, it was the equivalent of someone in the BeyHive meeting Beyonce, ok? Lol! They must have noticed my shock and excitement when they reached out to hug me. They are both so beautiful and seem like such nice young ladies. We discussed my upcoming Dubai plans, took a few pictures, and even chatted about camera lens. At the end of it all, I had to purchase something and though narrowing down my choice was no easy feat, this beautiful ankara number is what I took home with me and wore on my birthday! It can also be worn as a duster by the way. My day was made, they made a sale, and I have a twirl-worthy dress to show for it. Win Win for everybody!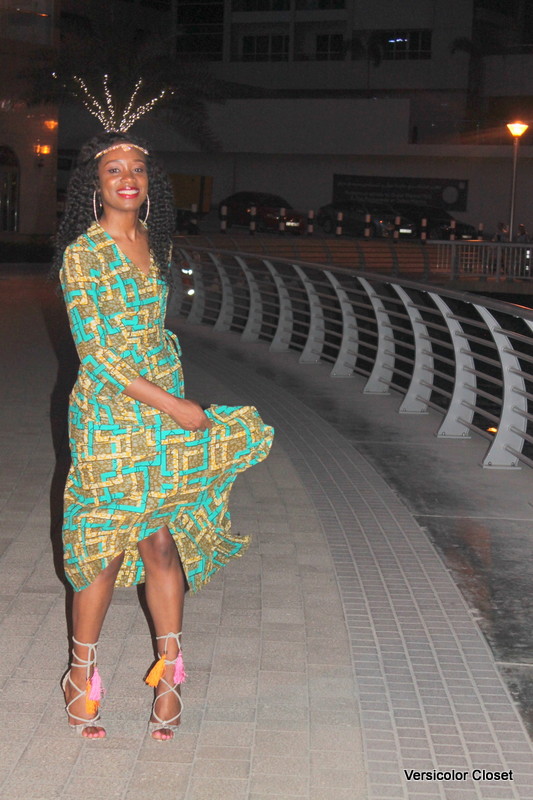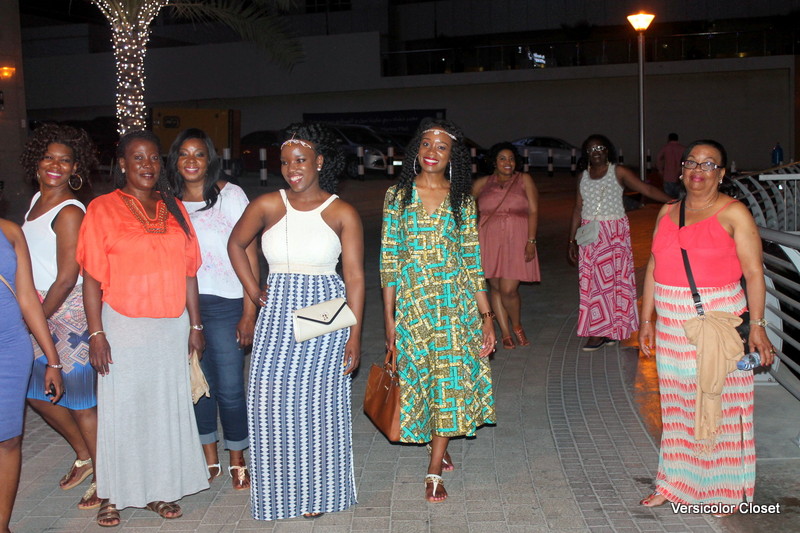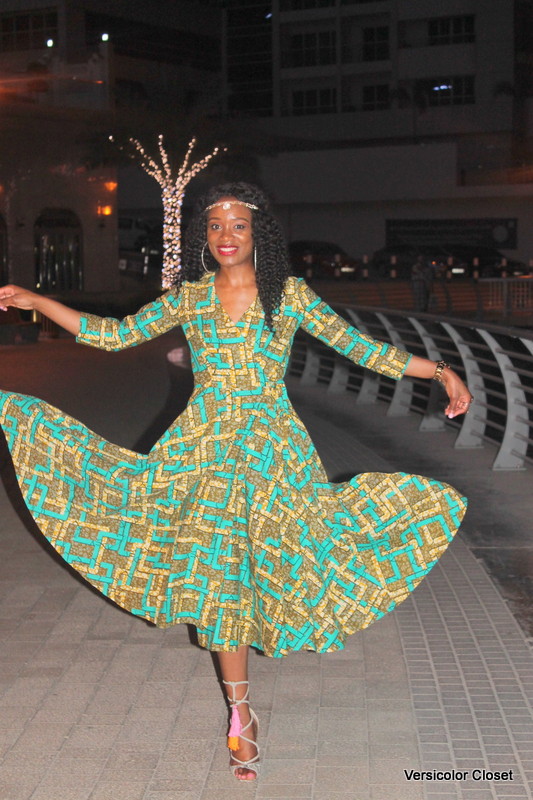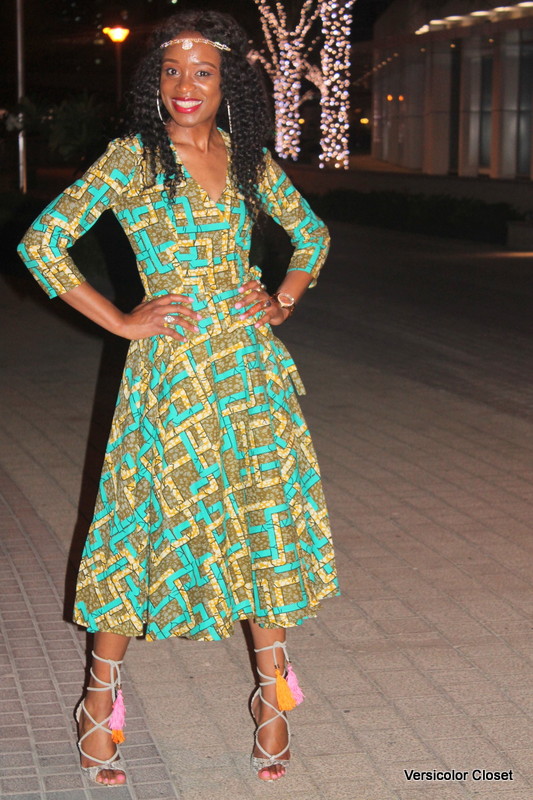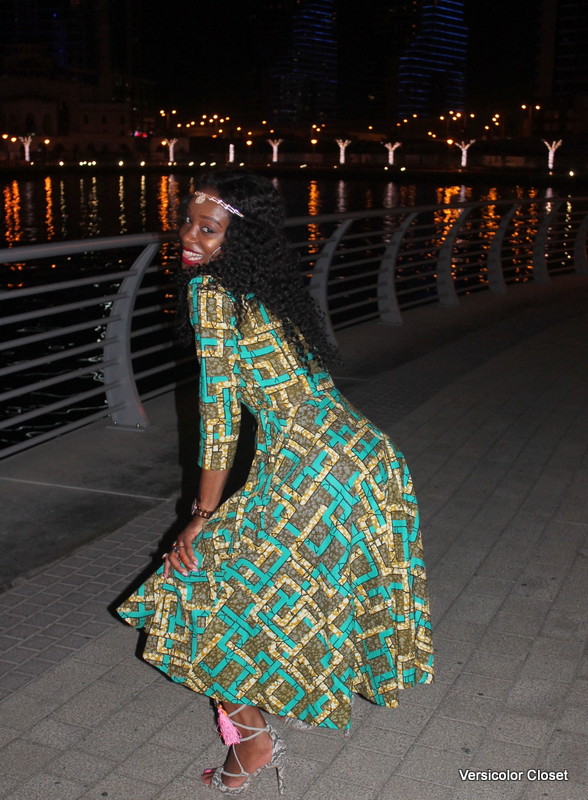 If ever there was such a thing as keeping it classy while twerking, this picture would be the epitome of that! 🙂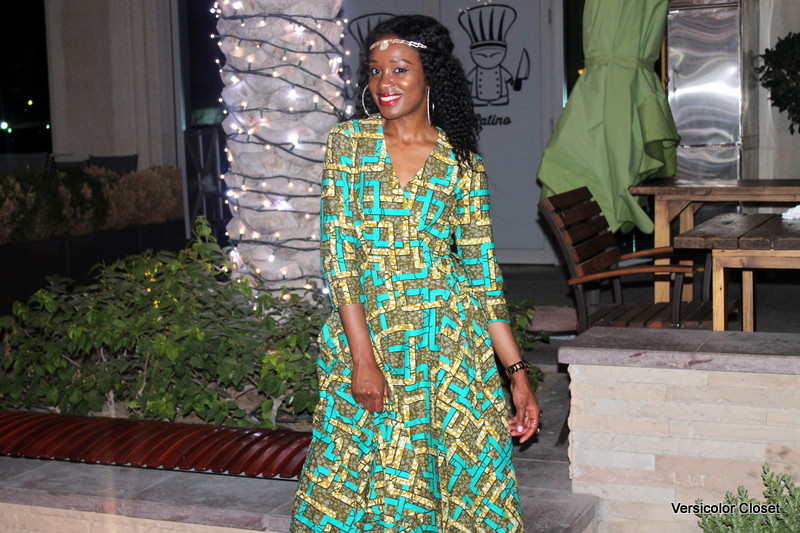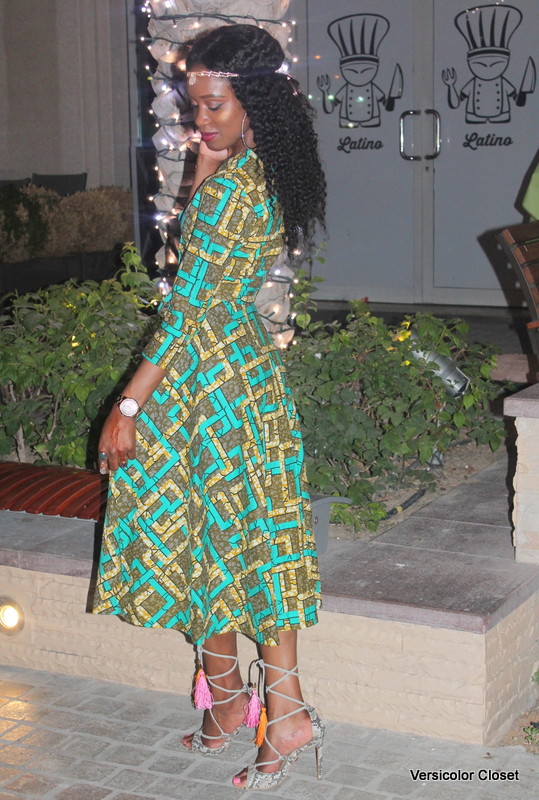 After such an eventful day, we couldn't believe we still had two more full days to explore Dubai. Now that I've gone on a 7-day trip, I don't think a 4-day getaway like I did in Aruba would be acceptable ever again. The adventure continued the next day at the Gold Souk and the beach.
Versicolorfully yours,
Edwina