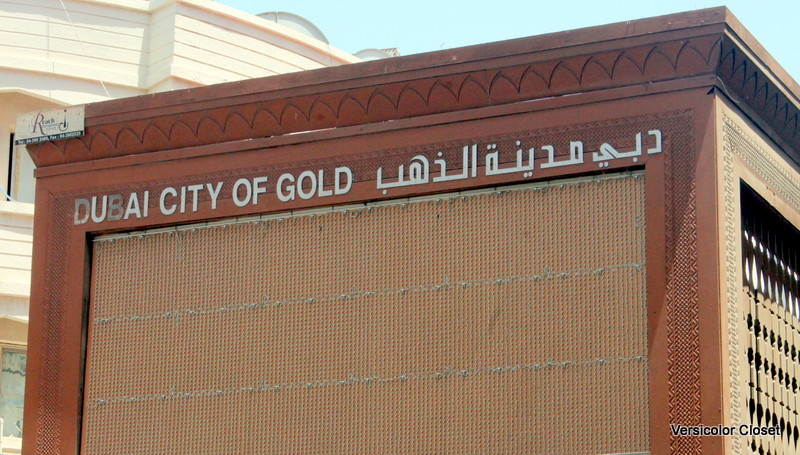 From what we understood, the Gold Souk was a flea market where they sold affordable gold jewelry and other things. So on day 6, we made it a point to spend a few hundred dollars to get nice earrings and necklaces that will last many years to come. But once we got off the metro (which was very clean by the way unlike NYC subways), we quickly realized it was a place for someone to buy affordable engagement rings and splurge on other luxurious pieces. Bummer!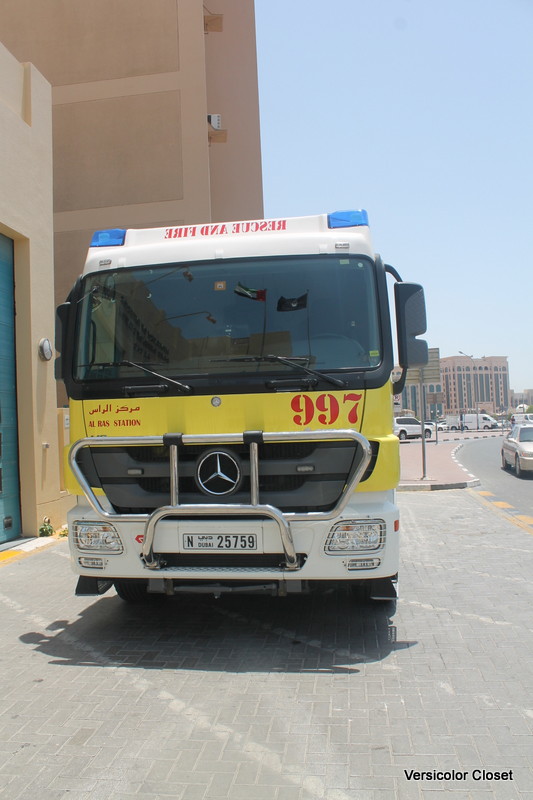 We had to snap a photo of the firetruck because in true Dubaiain fashion, it is a Mercedes…
As mentioned above, the Gold Souk was more like a mall with stores similar to Zales and Jared. On the side streets, vendors would practically drag you left and right to visit their shops to get souvenirs, household goods, clothes, hair extensions etc… We bargained and shopped a bit, mostly for souvenirs and then sent our shopping bags to the hotel with our moms since they didn't care to go to the beach with us.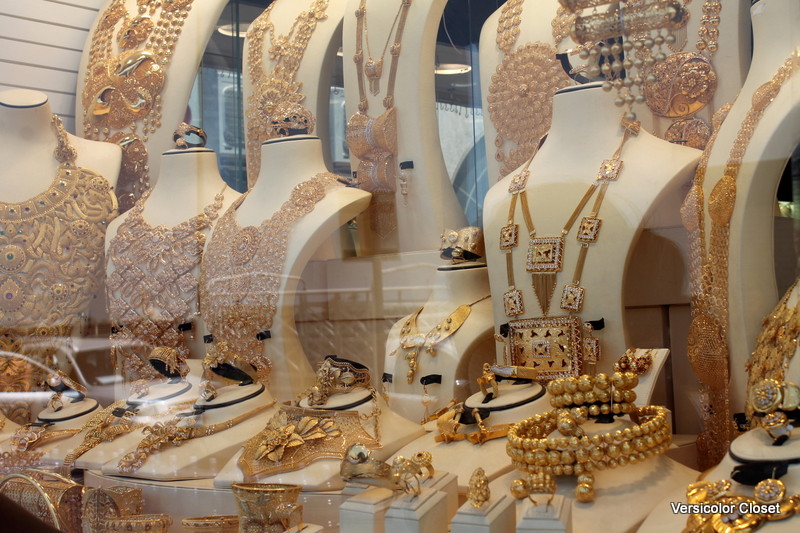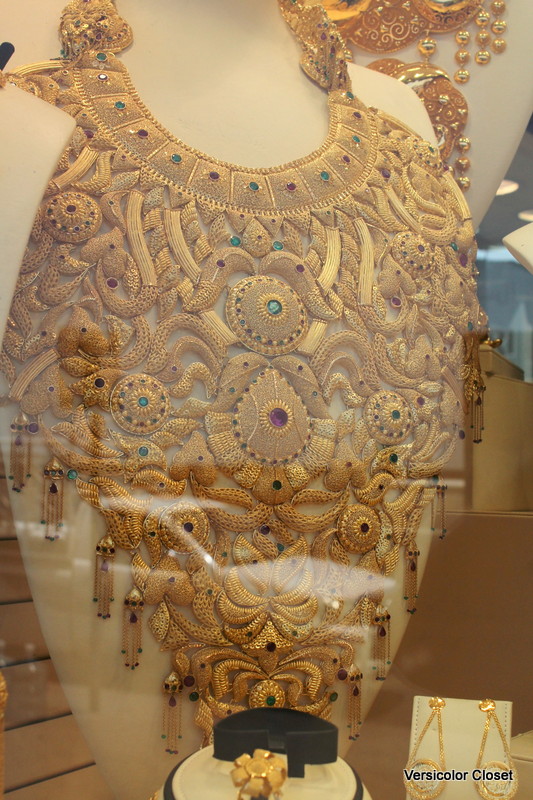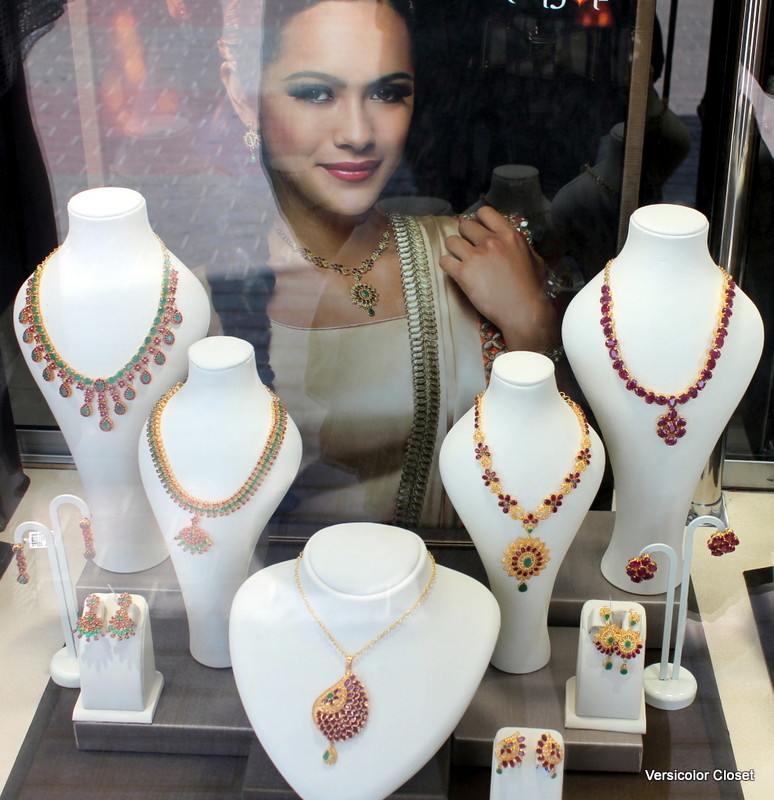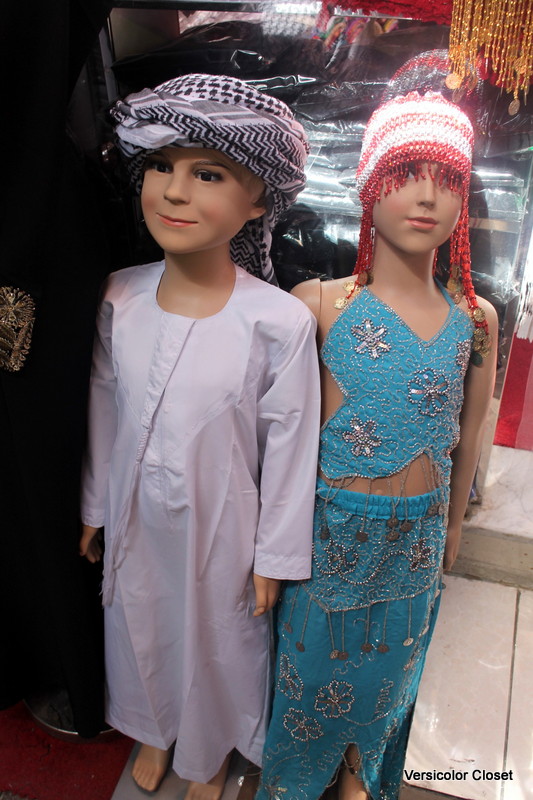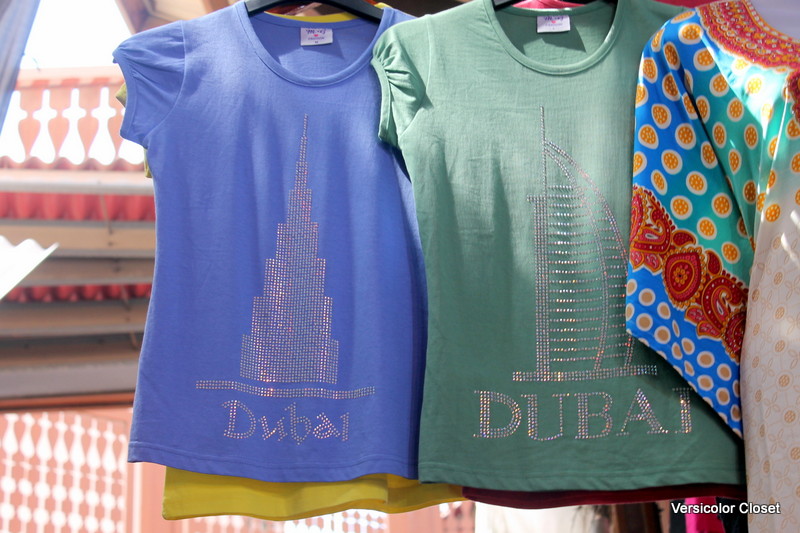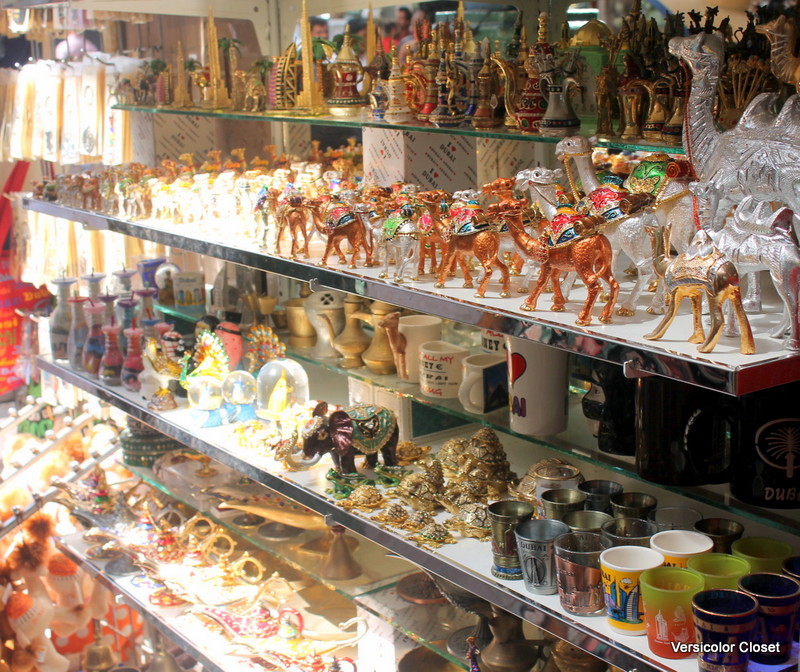 We went to Jumeirah beach and grabbed lunch. Being the seafood lover that I am, I had an AH-MAZING crab sandwich which was pricey but so worth it. For the next few hours, we enjoyed the warm blue water and watched as the sun quickly disappeared in the horizon. The lights from the surrounding buildings came on at some point so we were able to stay in the water long after the sun set. Day 6 was the most relaxing of them all.
Our crochet bathing suits and cover ups were made by my friend over at Adonis Creations who is super talented. She was kind enough to name the red swimsuit after me. Adonis Creations offers a wide array of items like headbands for girls, baby socks, blankets and she takes custom orders… If you need a household item crochet'd, she got you covered.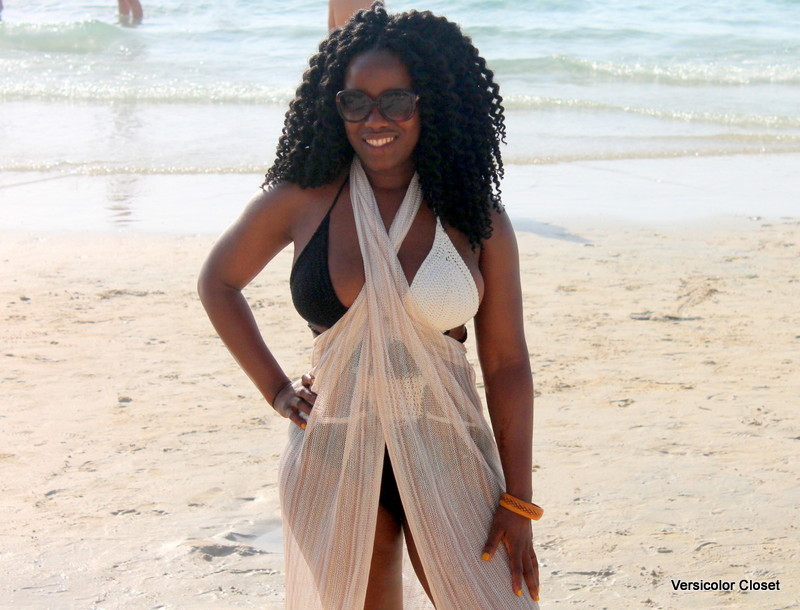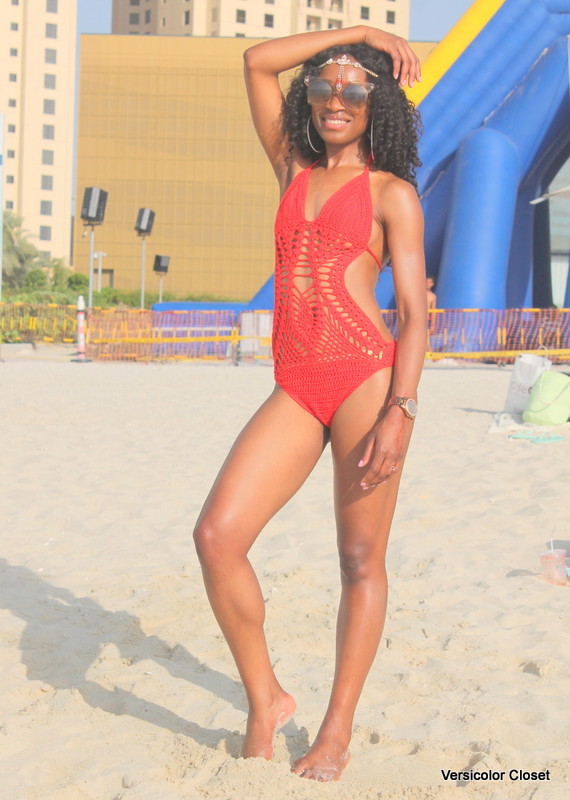 Thank you for keeping up with my Dubai adventures. See you soon!
Versicolorfully yours,
Edwina