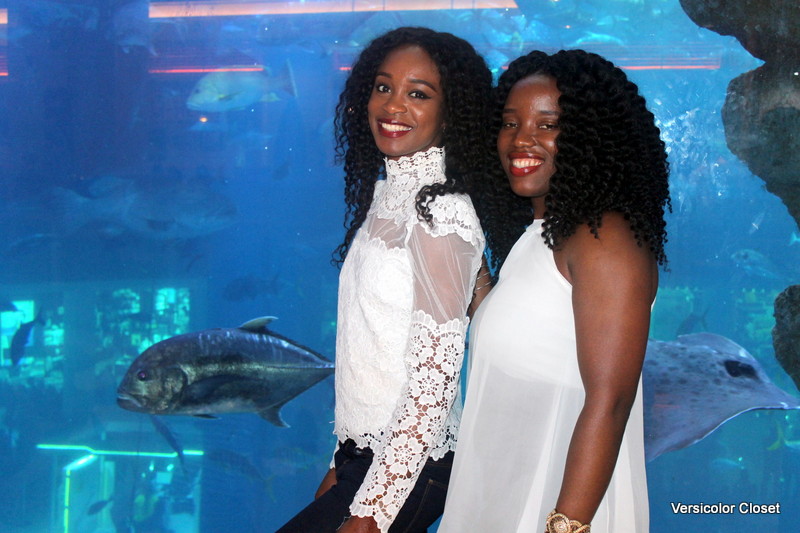 All good thing always come to an end but thankfully the memories made on this trip will last a lifetime – well at least until amnesia and old age kick in. Ha! 🙂
On our last day in the City of Gold, everyone decided to do their own thing. We stayed in bed late and the other birthday girl, my cousin Danael and I took a cab to the mall. We played tourist a bit by snapping pictures of everything and of ourselves and then grabbed brunch at Joe's Crab Shack which was absolutely amazing especially since we were seated directly next to the aquarium as we sipped our minty drinks – non alcoholic of course – and ate salmon, shrimp and a crab cake salad followed by a piña colada served in a pineapple. We were stuffed!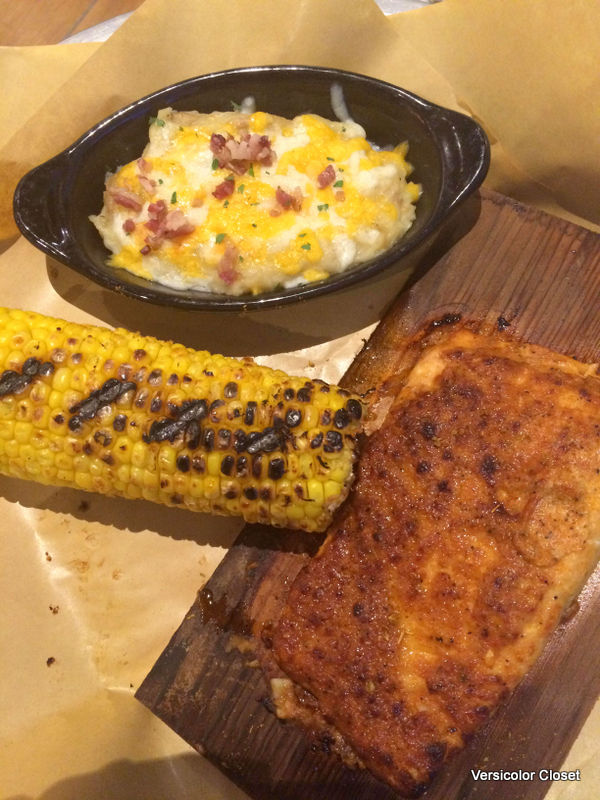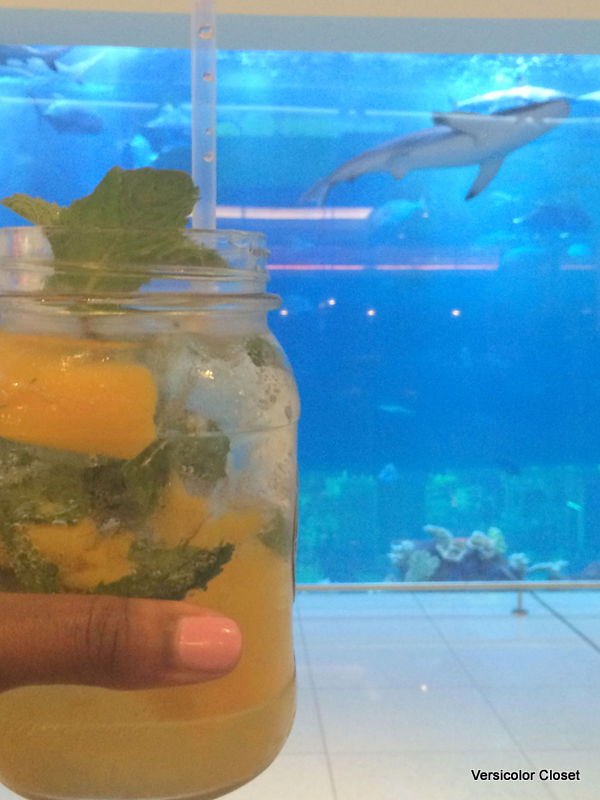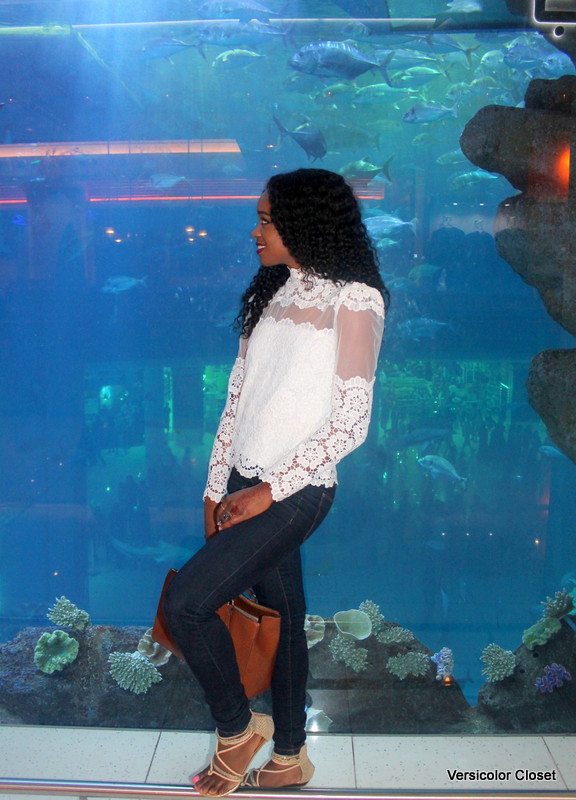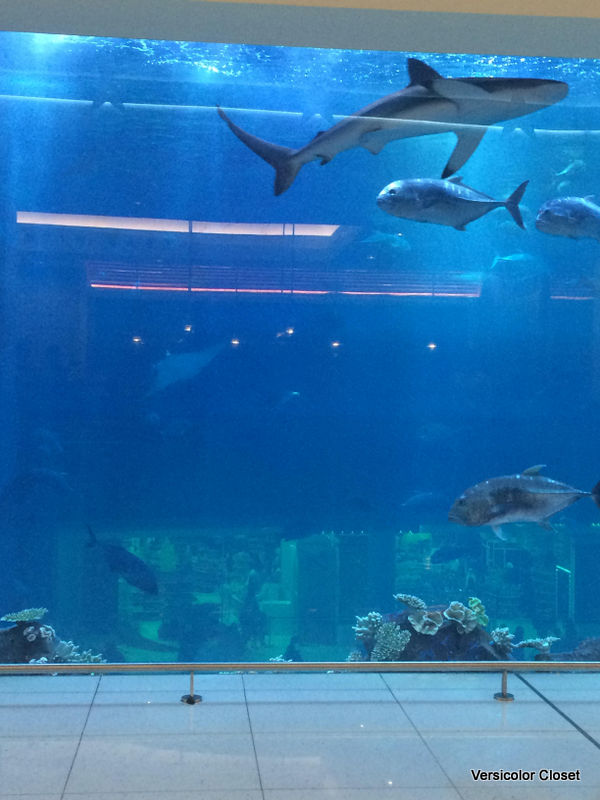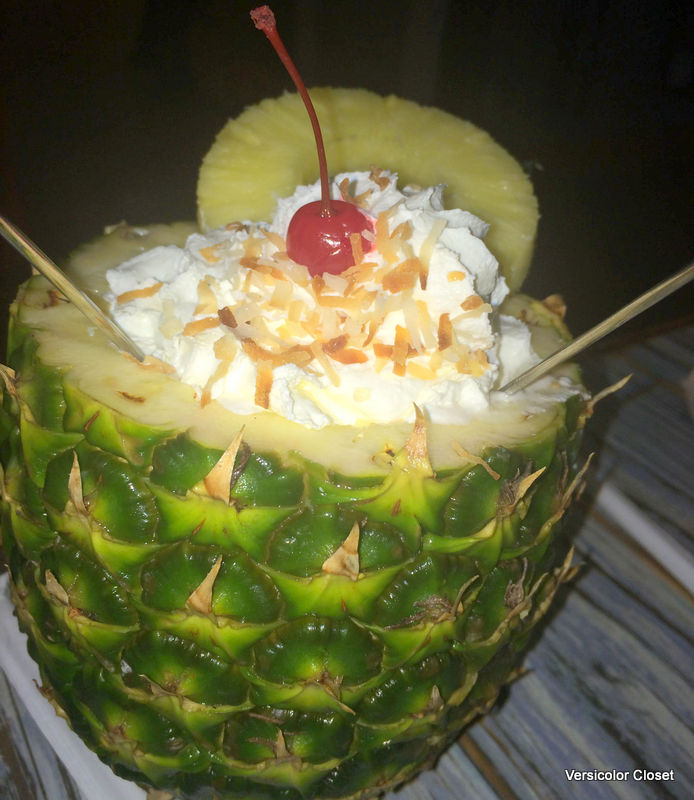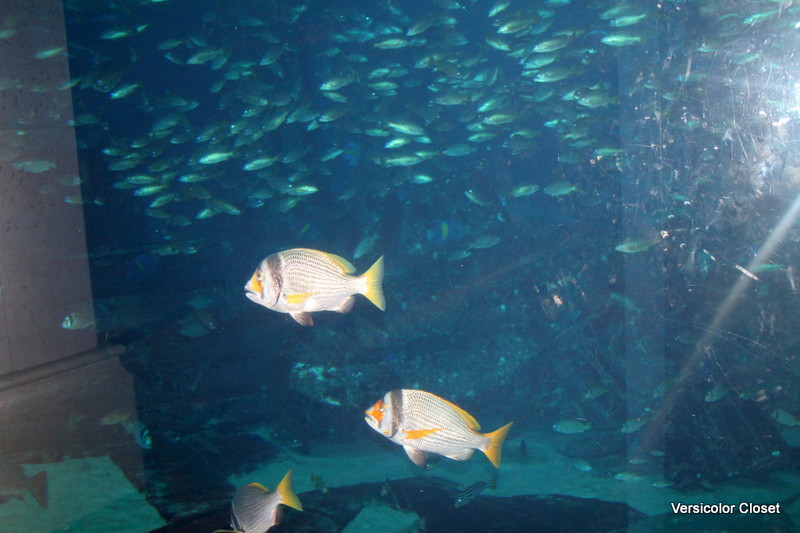 After our meal, we window shopped a bit then went outside where we shot Danael's 30th birthday shoot and a quick outfit post for the blog by the fountain and watched the show a second time and spotted a few people zip lining. Totally wished I had done that too.
About the look: I am so obsessed with everything lace that I had to buy this blouse in black as well and if it came in any other colors, I more than likely would have purchased them too. It's such a classy and timeless piece and pairs well with jeans and skirts. My glasses are the Dawn sunnies from Gold Soul for only $8! The jeans are from Zara and fit like a glove, the bag was purchased in Dubai and the shoes are one of the 30 things I gave Danael for her 30th which is why you see us both wearing them in the pictures 🙂 I couldn't believe they were from Target (similar here) and after I did a quick Yay or Nay on Snapchat (follow me there @versicloset), everyone told me they were a keeper. Listen, when you give a gift that also benefits you, that's the true definition of a gift that keeps on giving. Hey! It was my birthday too 🙂
Stay tuned for the last post in this series where I share with you what we did our last night in Dubai while rocking the greatest jumpsuit of all times! I can't thank you enough for reading. Stay blessed! 
Versicolorfully yours,
Edwina