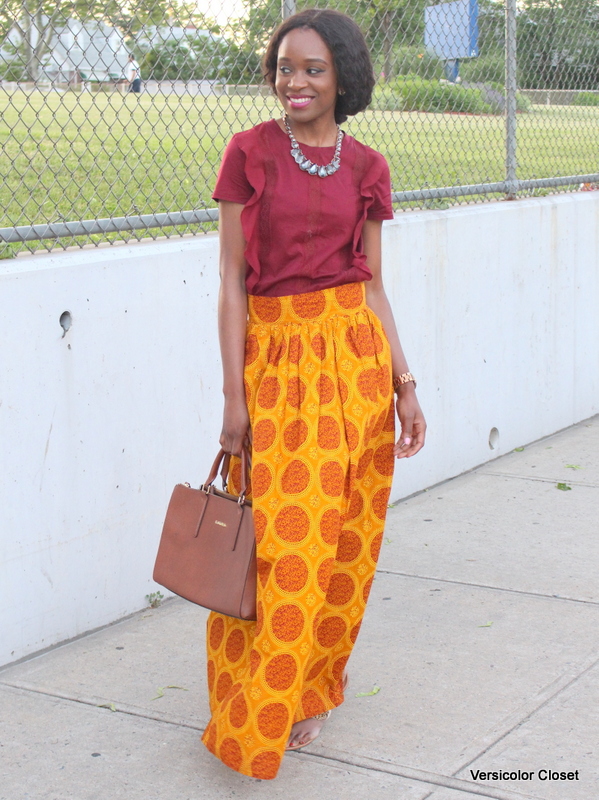 I had to come to terms with the fact that I was an 'organization freak' who completely lacked self discipline. You know the type of girl whose room is neat, the girl who can tell if someone touched any of her shoes… You know, the kind of girl who uses a planner to schedule her whole life, and then accomplishes none of the things planned. Yup, that was me during most of my 20's. 
But as my girl Malita always says "acceptance is the first step towards healing". I knew I had to do something about it but then I would always say "I'm trying" and then come up with a million excuses as to why the task at hand was too time consuming or difficult. Sigh! But I'm a woman with dreams and ambitions so I knew I wasn't performing at my fullest potential. Something had to be done. 
One of the excuses I told myself was that I was a night owl and couldn't get out of bed any earlier in the morning because my body was designed to function better at night. Though that may partially be true but when you're trying to focus at 1 AM to complete a task that is far too daunting for an exhausted brain, you go through the motions and still accomplish nothing. For that reason, I started going to bed as soon as I felt sleepy and just like that I was able to wake up at 5:30 vs. 7:30. Those two hours made such a big difference in my morning routine. I am now able to spend time with the Lord and do my devotion in peace and quiet before everyone else wakes up and I'm also able to finish posts and edit pictures for the blog before I head to the office. I simply could not afford to keep using the excuse of being too tired because here I was giving my all at work but too burnt out to work on my own dreams. Where's the sense in that? 
We often wonder why we're in the same place now as we were a year ago and why we have the same unresolved resolution every year but what we fail to realize is that "Faith without works is dead" and planning with no action gets you absolutely nowhere. David Allen says it best:
"You don't actually do a project; you can only do action steps related to it. When enough of the right action steps have been taken, some situation will have been created that matches your initial picture of the outcome closely enough that you can call it "done".
About the look: You know you have a versatile piece in your closet when you can style it for work, church and even for brunch over the weekend. I've worn this maxi skirt to church over the holidays, to the office last week and many times as relaxed weekend wear and every time, I fall in love with it more. The colors, the print, and the fact that it has pockets just make it the perfect maxi. Check out L'AVIYE for more of those versatile African print items that will give your wardrobe the pop of color it needs for the upcoming summer months! 
Wearing: EXPRESS ruffle top // L'AVIYE maxi skirt (c/o) // CALVIN KLEIN purse // ALDO necklace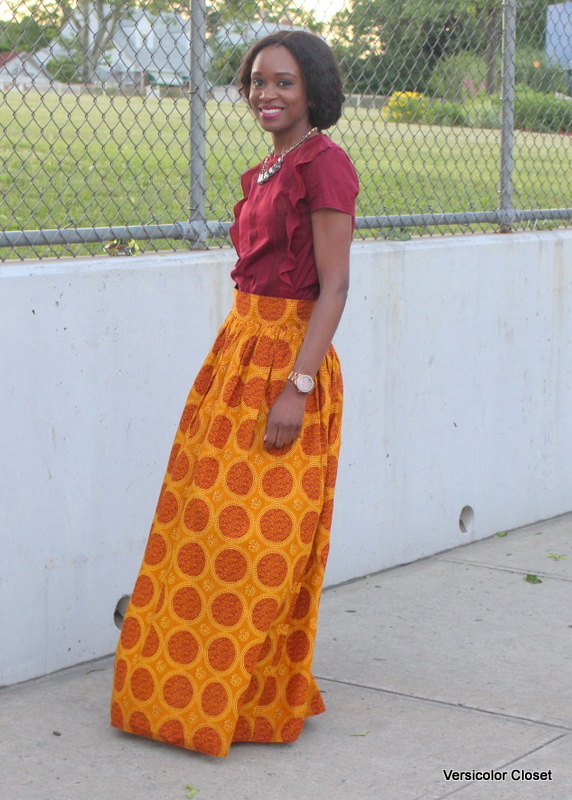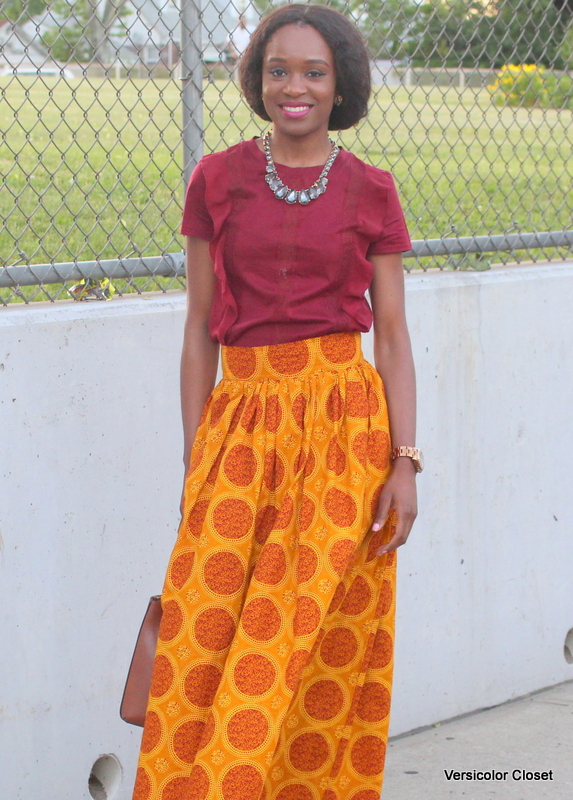 I hope this post didn't just satisfy your sartorial cravings but also inspired you to get rid of any excuses that may be hindering you from getting closer to a more successful tomorrow. Thank you for reading and be sure to share and subscribe. See you soon!
Versicolorfully yours,
Edwina