Discipline is the bridge between goals and accomplishment. Jim Rohn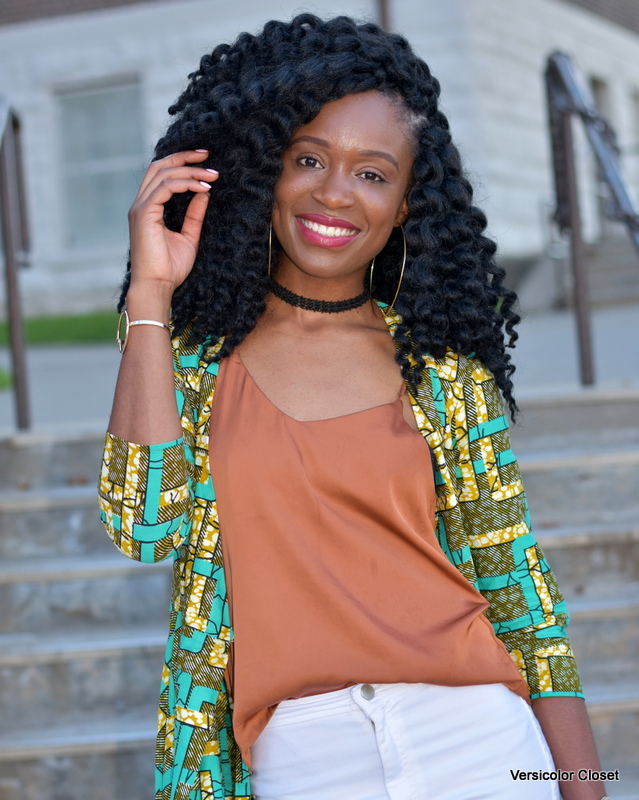 About the look: When it starts being chilly in the morning and late at night, you know the early signs of autumn are slowly bidding farewell to the hottest season of the year. Although it's almost time to start packing away the shorts and bringing out the duster coats and scarves, I don't know about you ladies but I'm keeping my white jeans handy. For this transitional look, I decided to rock a few of my trusty summer pieces but also incorporated some fall shades. The burnt orange cami and green duster are reminiscent of fallen leaves while the white jeans are a reminder that it's still summer for another month.
DPIPER TWINS dress worn as duster // H&M cami // AMERICAN APPAREL high waist jeans // LULUS heels // WHO WHAT WEAR crossbody bag
In this post, I talked about discipline being more important than organization and I'm still learning that this is beyond accurate. The bottom line is get things done. With that said, there have been more 4 hour sleep nights in my life as I battle with this discipline thing. I'm done saying things like "I'm trying" or "I'm looking forward to" or "I might". I'm being intentional with my desires and dreams by simply saying "I will" and with God on my side, I fear nothing, not even failure. I WILL succeed. Will you?
I know you enjoyed this look and this post so don't hesitate to share it. You know you want to 🙂
Versicolorfully yours,
Edwina