"Complacency looks like consistency. Results will expose the difference."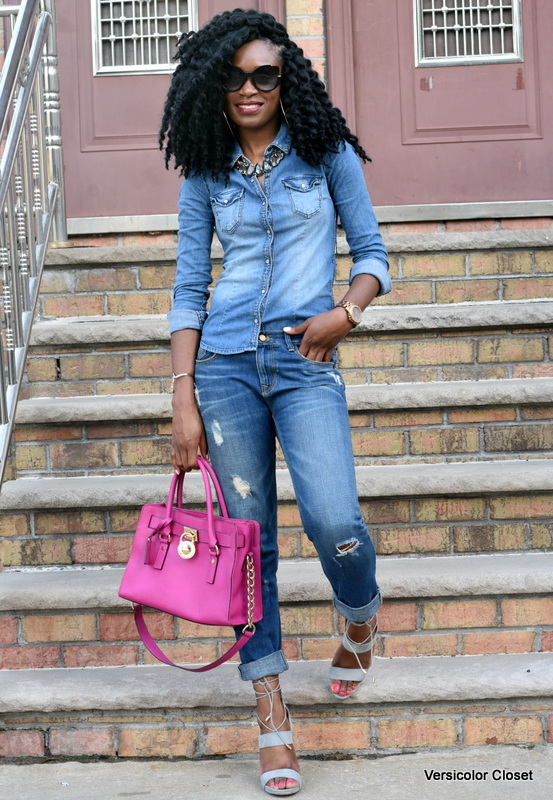 Happy Monday & Happy Labor Day to my stateside readers! 
About the look: Today, I'm sharing an easy to pull off and comfortable attire perfect for casual Fridays at the office, to run errands on weekends or even to rock on a holiday when you couldn't be bothered to be overly glamorous! Denim on denim (or the Canadian Uniform as it's commonly known) works on every body type, for any casual occasion and even year round. It is recommended to play with various shades of denim to create contrast but as I always say and explained in details here, how you acessorize will determine how your final look turns out. 
Wearing: H&M Chambray top – similar here // ZARA jeans // SASSY JONES sunglasses // ZARA strappy heels – also available in Black // MICHAEL KORS bag
This quote certainly puts things in perspective when it comes to getting things done. It may look like you're working but if in reality you're hardly working, your results will tell the truth! So even if you don't feel like it, do your best and get things done. There are only 117 days left of 2016! How will you make it count? 
Thank you for reading.
Versicolorfully yours,
Edwina