"Be true to your work, your word, and your friend." John Boyle O'Reilly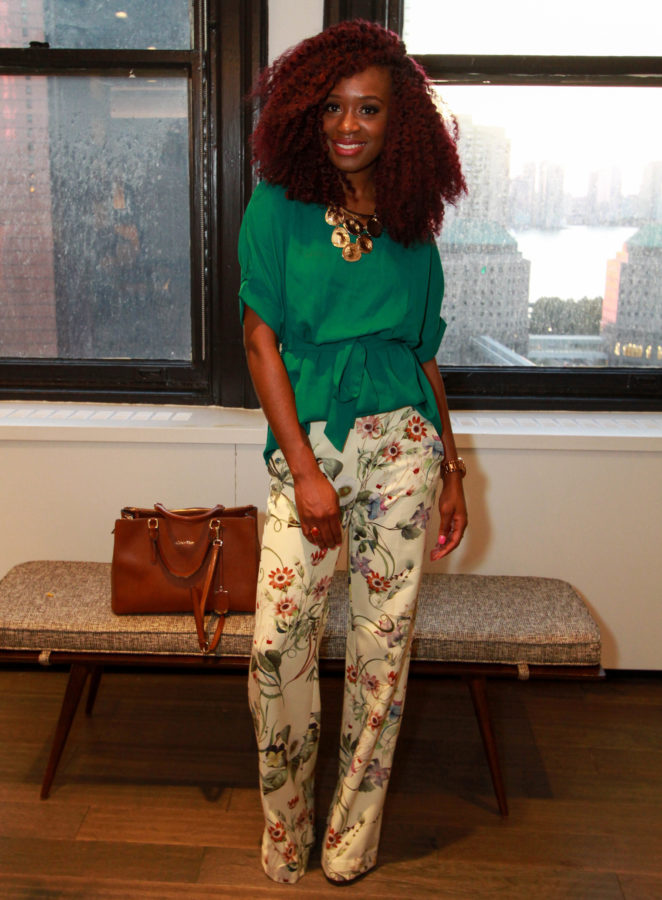 If you've been reading my blog for a while, then you've already seen these trousers styled differently here and here. This time around, by pairing them with this self tie blouse (only $15!) in this pretty shade of green, they become so fall ready! 
Duster coats are what I'm most excited about wearing when I think of the upcoming cooler months. They add a bit of Olivia Pope flair to any looks and once that happens, you automatically start walking with your head a little higher than usual and who doesn't want that?! 🙂 I got this one from Make Me Chic (Only $40 after the 20% discount you get on your first order) and have gotten so many compliments every time I wear it especially because of its color which is perfect for the season and pretty much goes with everything. To make my dusters even more sophisticated, I love adding my pearl pin brooch and voila! 
Outfit details: ZARA trousers (sold out) // ROMWE top (c/o) // MAKE ME CHIC duster (c/o) // STEVE MADDEN heels – love these // CALVIN KLEIN purse – see here
Delfine also rocked a fabulous olive one with her trousers & bodysuit. You can check out her blog here for more details on her look.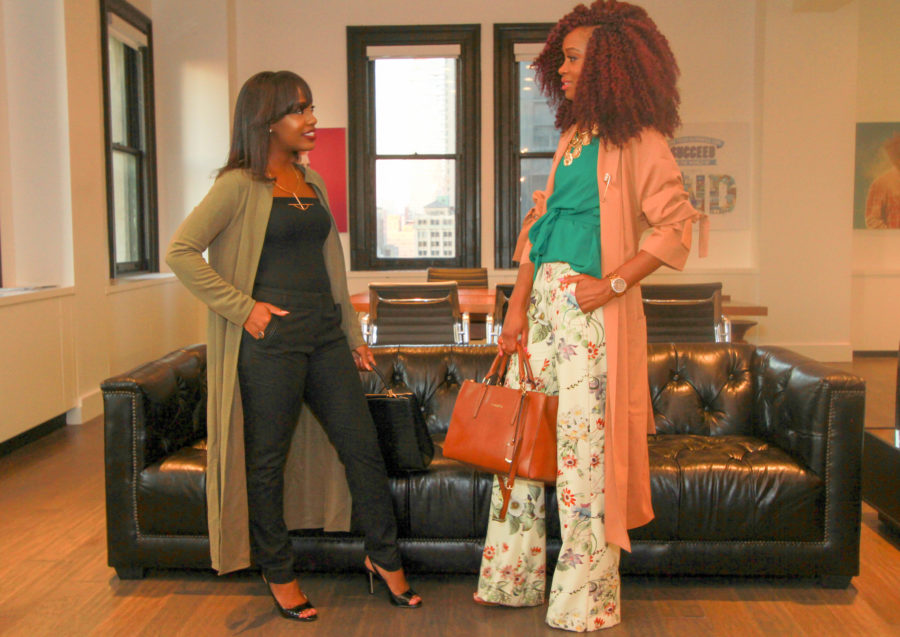 Big thanks to the talented people who have contributed to the success of this video: 
Photography and Videography: A. Sutton Photography 
Music: Fritz
Editing: Delfine 
Thank you for reading & watching! As always, your feedback means the world to me. Please let me know which look in the video is your favorite and what your thoughts are on this look. Be well darlings! 
Versicolorfully yours,
Edwina