I know God won't give me anything I can't handle. I just wish he didn't trust me so much." – Mother Teresa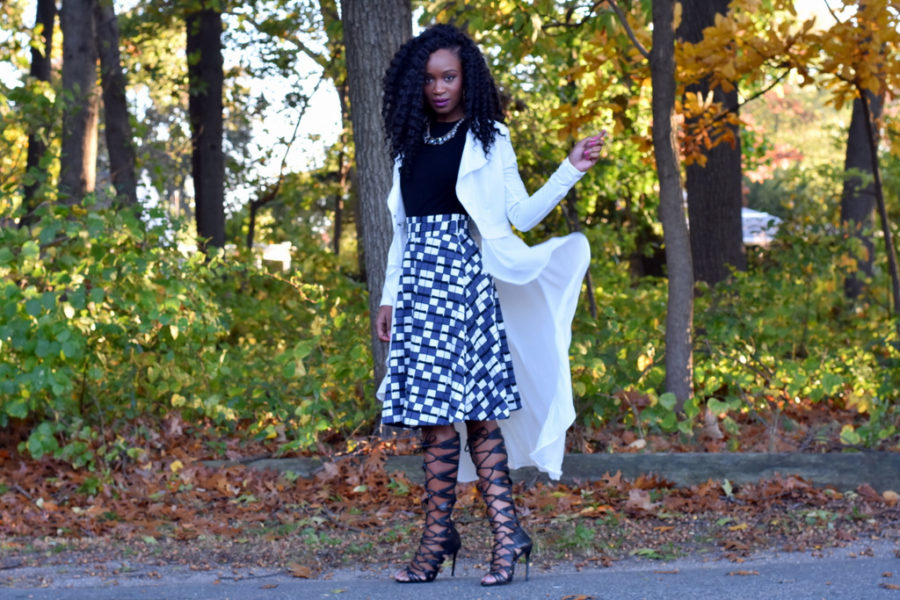 Happy Friday beauties!
Isn't it ironic that the people who love God the most and are the most fervent in prayer, are the ones who usually suffer the most? One test after another, their faith is tested, yet just like the story of Job, they keep on loving and trusting God through their circumstances and their lives become a living testimony of the goodness of the Lord. Naturally, no one wants to suffer or go through anything uncomfortable but tests and trials force us to get out of our comfort zone and exercise the faith we claim we have. So when life is throwing you lemons, be sure to carry your cross proudly because you have Godly strength in you that can be put to use to inspire others.
About the look: I've been trying to get as much wear as I can from these amazing gladiator heels before it gets too cold. I really love the way they add fabulosity to a look that could have otherwise gone unnoticed. Everyone needs a statement shoe in their lives so get you a pair, say cheers to the weekend and gladiate girlfriend!

Outfit details:
Sweater: ZARA (similar here) // Skirt: Gift (similar here) // Gladiator heels: ZARA (love these) // Flowy blazer: SNAZZY CLOZET (c/o) – previously styled here without the removable trail
Versicolorfully yours,
Edwina