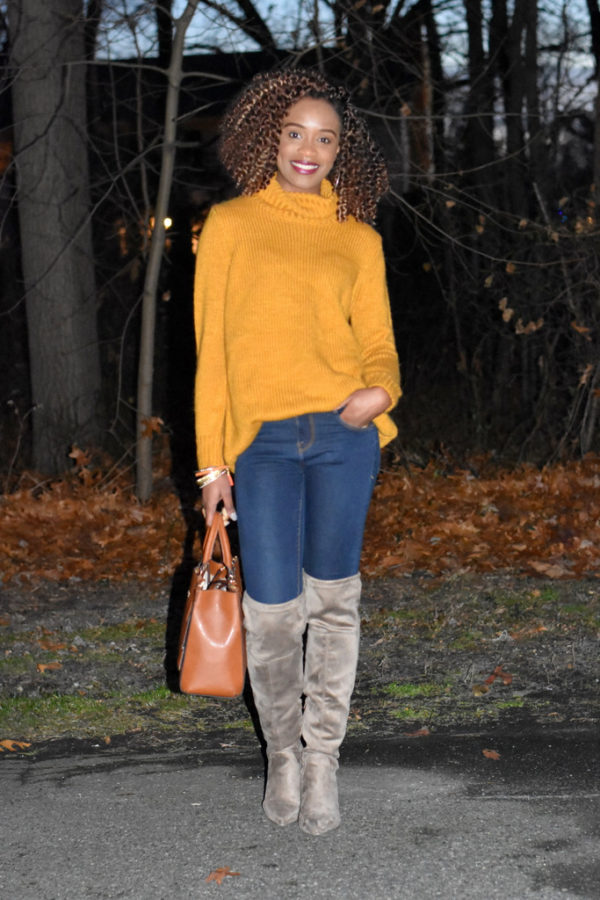 Shonda Rhimes wrote a book titled "The year of Yes" in which she shared her experience from vowing to say yes to 'everything' for a year. I actually need to buy this book because it sounds pretty amazing and everyone, Oprah included, has been raving about it. After hearing her flawless (did I mention how FLAWLESS it was?! It was SO good) TED talk on the topic, I'm even more interested in reading it. Nevertheless, I think I experienced the opposite problem for most of my life. Let me explain: 
I think it used to be in my introverted nature to be a people pleaser. I would say yes to certain requests to make people happy or simply because I didn't want to be seen as uncool. I even failed to question some requests before agreeing to them (BIG mistake!) and once I said yes to something, I felt obligated to keep my word even if it meant that I'd be doing something I did not want to do. But even as I got past that stage and learned to say no to the things I didn't want to do, I still carried a certain guilt from saying no, especially when it comes to my family especially my mother. Mom would ask to do something I find cumbersome, I would say "no ma'am, not today" but then I remember (even at 29!) that she brought me into this world and could take me out and I end up doing just what I said I wouldn't do in fear of disappointing her.
Things are changing around here though. On my journey to 30, I have now learned that my saying no to certain demands isn't something I should ever feel guilty about. In certain cases, saying no is a shield of protection from the danger of saying yes! For instance, a friend asks you to drive after you know you've had one too many drinks. That's an automatic no my friend. Another example could be that a financially irresponsible friend or family member asks you to cosign on a $100,000 loan for them. You may feel that you'll be seen as the bad guy if you don't agree but if you consider the risks that you incur if you say yes, then you have to do what will be best for you and decline.
In these scenarios, saying yes could potentially be dangerous and saying no could potentially save you a lot of headache and unnecessary pain down the line. The biggest lesson for me when discovering the art of saying no was to understand that my no requires no explanation. Because of the guilt we experience by saying no, we often feel that we need to explain ourselves to make our no make sense when in all actuality, all that needs to be said is "No, I'm not able to do that." Point. Blank. Period.
The next time a request makes you feel uncomfortable and your gut or simply common sense tells you to say no, try declining with no explanation. I have had to put this rule to practice and I must say that it has been liberating. What good is it to sacrifice your sanity or well-being in order to cater to everyone else's needs? Obviously, I'm not suggesting that you become selfish and say no to everything and everyone, however it shouldn't be required of you to sacrifice your values, morals, sanity, needs and health. Besides, anyone who has your best interest at heart will not require you to say yes to everything, every time. Lastly, there's a possibility that if you always say yes to everything that doesn't necessarily benefit you, you'll be burnt out and unavailable to say yes to the one thing that feeds your soul. If you don't take care of yourself first, there'll be nothing left of you to give to others anyway.
***
About the look: There's something about OTK (over-the-knee) boots that make such a statement with a range of outfit options. See how I previously styled these boots here. Variations of this super simple outfit have become my go-to for casual Fridays at the office. The fact that these boots have a low block heel gives off a chic vibe when all I did here was throw on a sweater and a pair of jeans. Being chic never has to be impractical or complicated. I love that the pop of mustard in a mix of various neutral accessories paired effortlessly. Style tip: One thing to note here is that I personally wouldn't pair an over-sized sweater with loose fitting bottoms. The juxtaposition of loose and fitted pieces creates balance. So if your top is fitted, rock it with your boyfriend jeans and if your top is over-sized, then show your curves in your favorite skinnies!
Outfit details:
Oversized sweater – FOREVER21 – similar
Jeans – ZARA – here
Bag – CALVIN KLEIN (old)
Boots – MJM (gifted) – similar here
I hope you enjoyed reading this post and are inspired to incorporate a bit of color even in your simplest looks. On the darkest of days, be the sunshine that lights up the office. It'll inspire others and it'll rejuvenate you. 
Until next time,
Edwina