"Happiness is not something you postpone for the future; it is something you design for the present." -Jim Rohn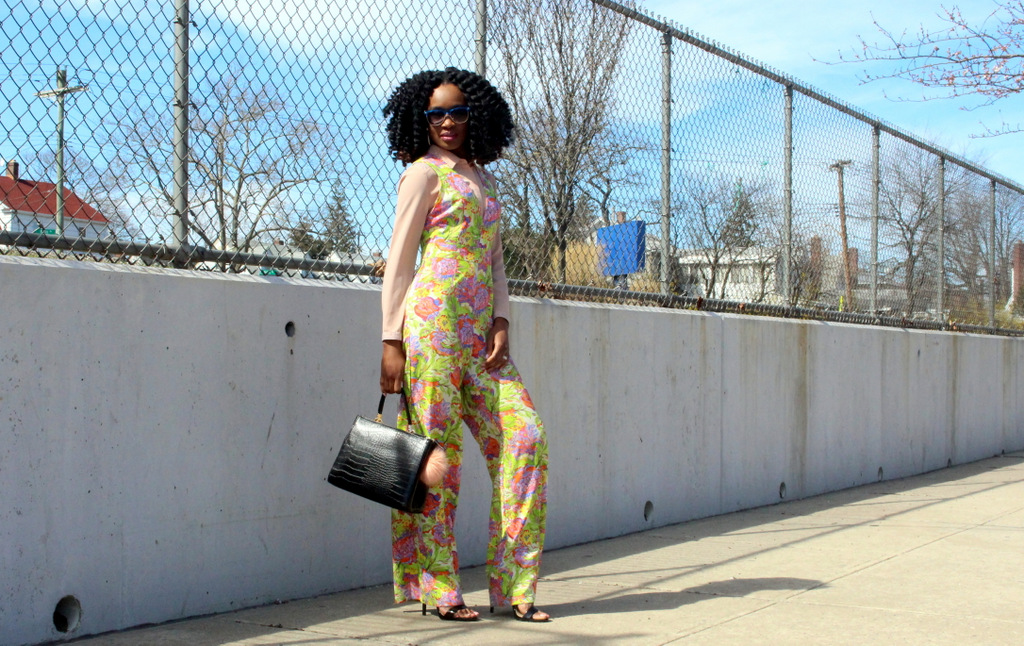 I've had this jumpsuit for over 3 years now and I must say that it was such a great purchase.
By layering a blush button down underneath it, I was able to make it office appropriate and also tone down the brightness which is the opposite of what I did in this post where I added an equally bright yellow blazer to finish the look. This time, I completed the look with neutral accessories and just let the colorful floral pattern of the jumpsuit do all the talking.
Funny story: I pulled this look to wear to a surprise engagement party and as I was walking out of the house, my sister facetimed me. When I answered, she didn't say a word but just had her hand up, showing me her engagement ring. OMG! She had just gotten engaged a few minutes prior and let me tell you, the screams that ensued thereafter were pretty epic! I was and still am soooooooo excited and happy for her that I've hit the ground running to start planning her wedding… All this to say, this outfit has now become a symbol of love and happiness in my eyes. Bright and colorful florals sure sound like the perfect recipe for a brighter day to me.
OUTFIT DETAILS:
Jumpsuit: old – shop similar here & here
Button down: FOREVER21
Purse: H&M
Sandals: LULU'S
Sunglasses: ALDO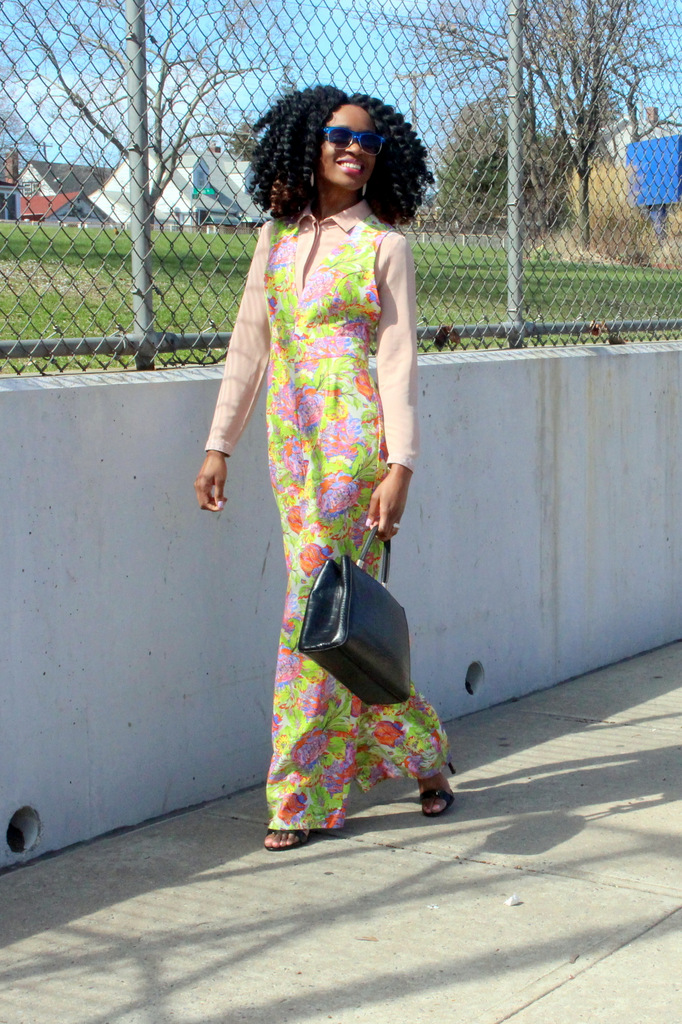 It's finally getting warmer so ditch your winter attire and bring out the sunshine that is hiding in your closet… I promise it'll make your day brighter! Thank you for reading and don't forget to let me know your thoughts on this look. Would you wear such a bright jumpsuit?
Until next time…