"Peace is the beauty of life. It is sunshine. It is the smile of a child, the love of a mother, the joy of a father, the togetherness of a family. It is the advancement of man, the victory of a just cause, the triumph of truth."
Menachem Begin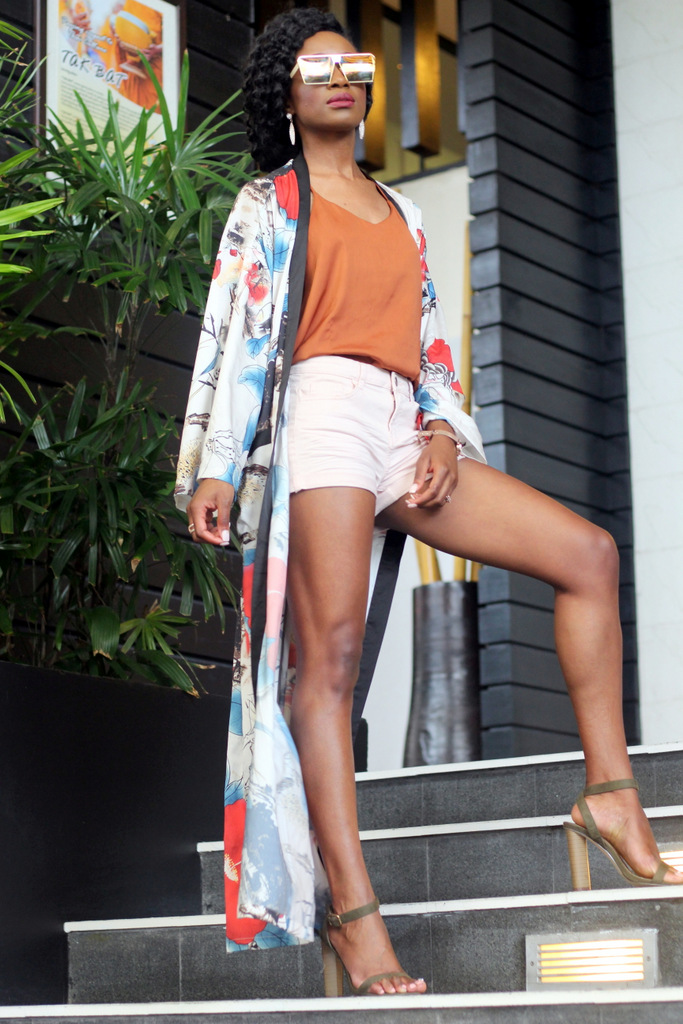 Some clothing items just come through your closet and just bring life to your basic pieces. Such is the case with this fabulous kimono my awesome friends at SheIn sent me. When I was shooting this look in Thailand, so many of my hotel guests were asking if I was a celebrity or a top model. Haha 🙂 That's a hard no, but I sure felt like a superhero with a cape that has so much movement when the wind blows.
Not only is this kimono affordable, (less than $25!) it is stylish, comfortable and functional. It's thin enough to wear over any outfit during the summer but it also helps keep you warm if you step into a place where the AC is blasting. So what are you waiting for girl? Click here to get it and elevate your next outfit! I am wearing a small but it fits my friends who typically wear a Medium.
Outfit details:
H&M shorts // H&M cami // SHEIN kimono (c/o) // CHARMING CHARLIE watch & rings // SASSY JONES BOUTIQUE sunglasses
This outfit would work great if you're headed to brunch over the weekend or to dinner with the girls. Without the kimono, it's a casual look but with it, it's an effortless yet super chic look that screams "I have arrived and I know I slay".
Are you a fan of kimonos? Where would you wear this look to?
This post is in partnership with SheIn. All opinion shared are my own. Thank you for supporting the brands that make Versicolor Closet possible.