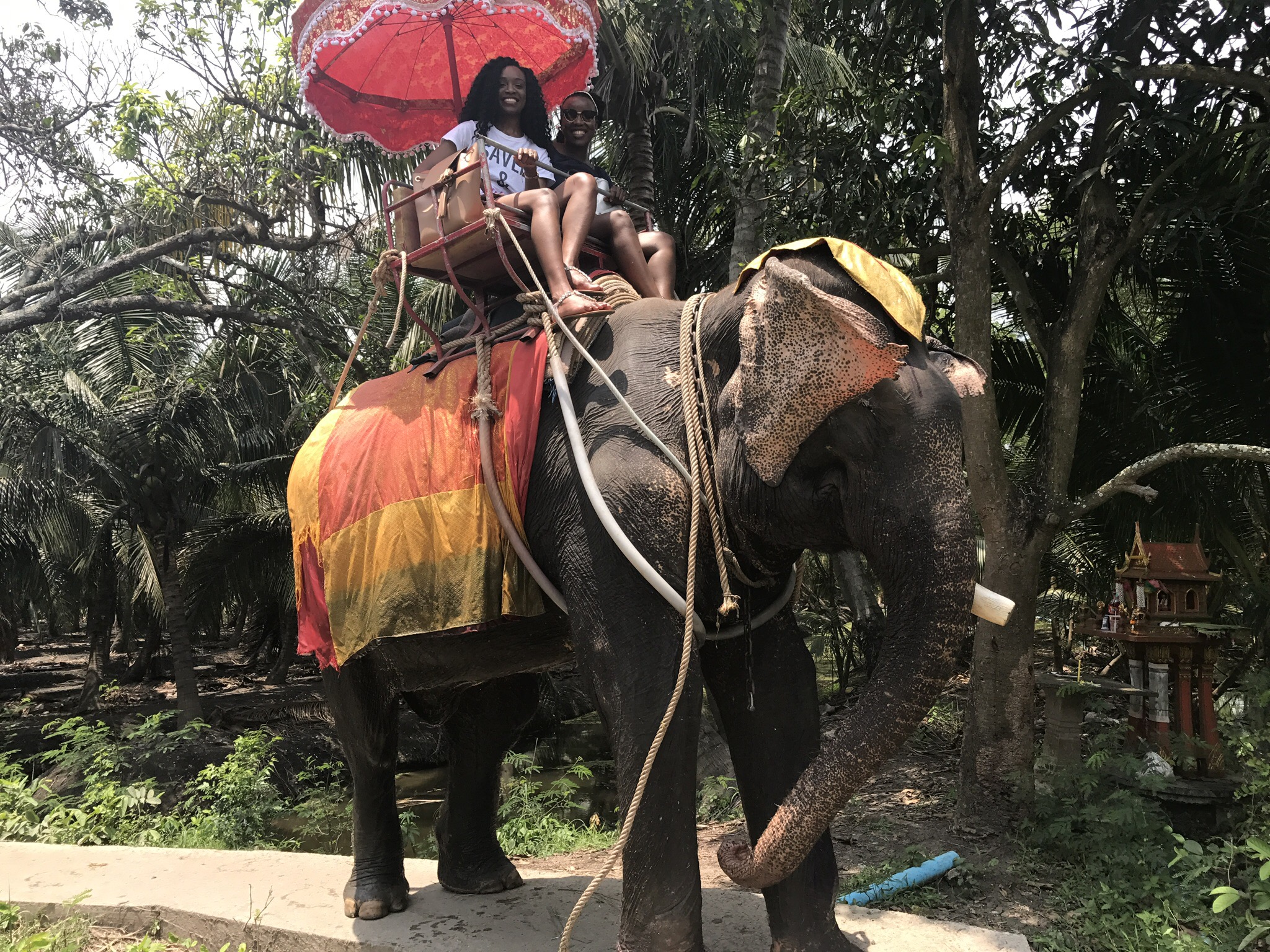 Day 1 in Bangkok was a chill by the pool kind of day. Day 2 was for visiting the temples during the day and having dinner at Thailand's tallest building at night. Since day 3 was our last day in Bangkok before our flight to Phuket, we had to cross off elephant riding off our list of things to do and also test out our bargaining skills at the famous Floating market!
First stop, the Floating Market
It was just what it sounds like: a market with hundreds of vendors on both sides of the river who use a stick to pull your boat towards them to shop. There are plenty of souvenirs, snacks, clothes and all sorts of trinkets. But boy, if you aren't a bargaining expert, they will 'rob' you in broad day light. My friend wanted a few purses to bring Home as souvenirs. The quoted price was 600Baht. After haggling a bit, she ended up paying 200Baht for them.
I'm not much of a haggler so I didn't really buy anything except Thai spices that I wanted to take home with me. Considering how dirty the water was, I️ was not going to risk eating anything made on these boats but thankfully the spices were tightly sealed so I️ wasn't worried about germs. I️ actually wish that I️ would have bought more.
Elephant riding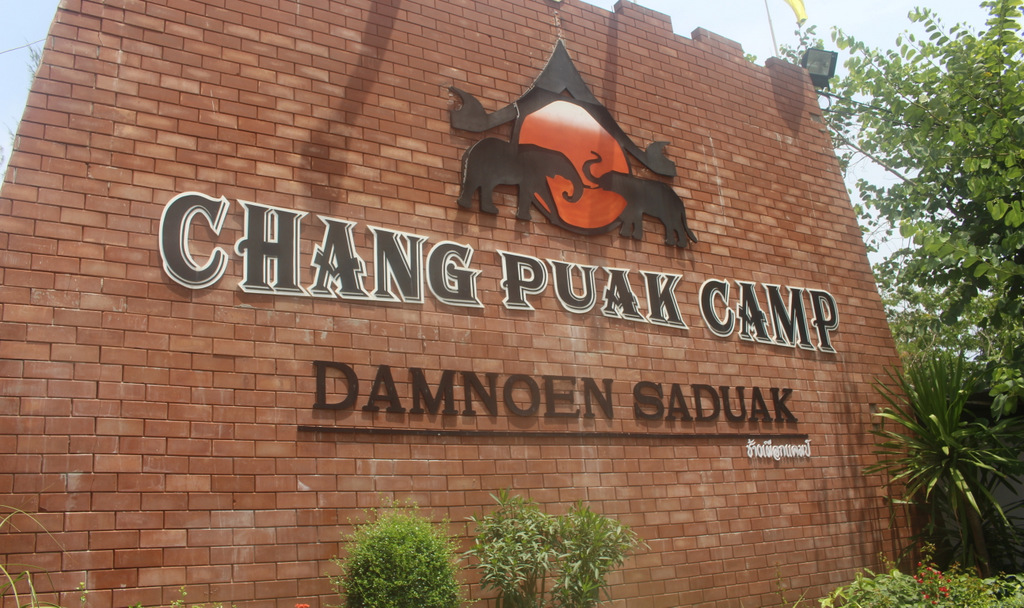 Before we left New York, we already knew that riding an elephant was one of the things we had to do. We ended up going to the Chang Puak Camp and really enjoyed the experience.
I️ knew elephants were big but it never dawned on me just how tall and massive they really were. We were able to touch the trees as we sat on them… I️ didn't really like the fact that we sat on some sort of a bench that the elephants carried instead of sitting directly on them but I️ guess that's the best sanitary option.
The camp had a trail which we went on for about a half hour. The elephants even carried us into a small body of water. We watched one of them urinate and even that was fascinating because it was like a massive faucet running. Sorry for the imagery but as disgusting as it was to watch, it made the experience all the more memorable.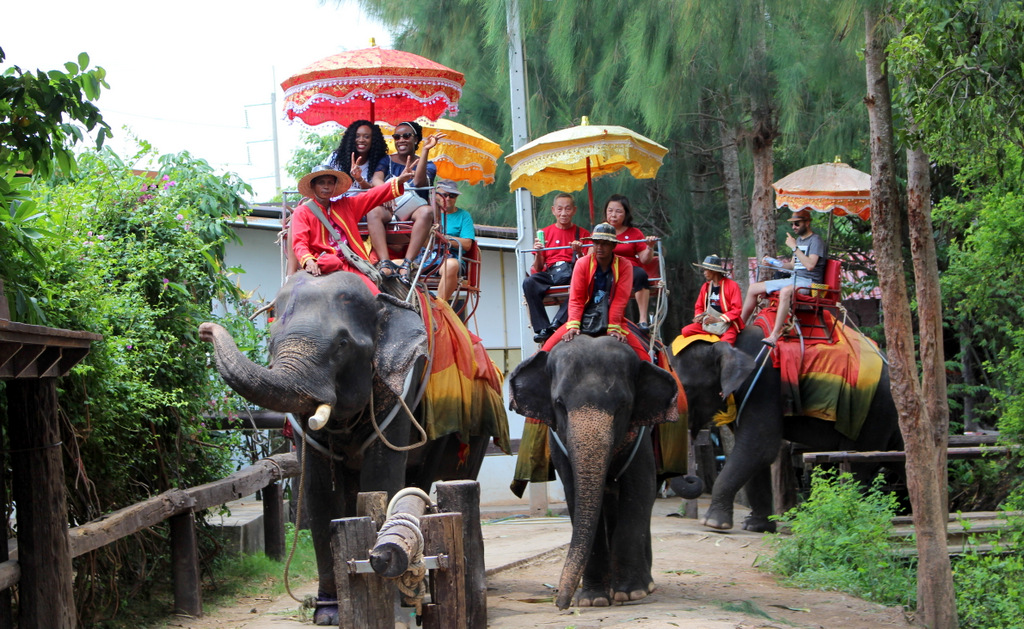 Have you ever ridden an elephant or any other animal? I enjoyed horseback riding in Puerto Rico and rode a Camel in Dubai too which was super cool. You can click the link for a recap of these experiences.
As previously mentioned, this was our last day in Bangkok so we packed our bags that night and got ready for an early check out. The next morning, after breakfast, we took a local flight to Phuket which was only about an hour away. Stay tuned for a recap of Phuket. It was amazing!!!
Until next time,