"You become great when God can use you." – Dana Chanel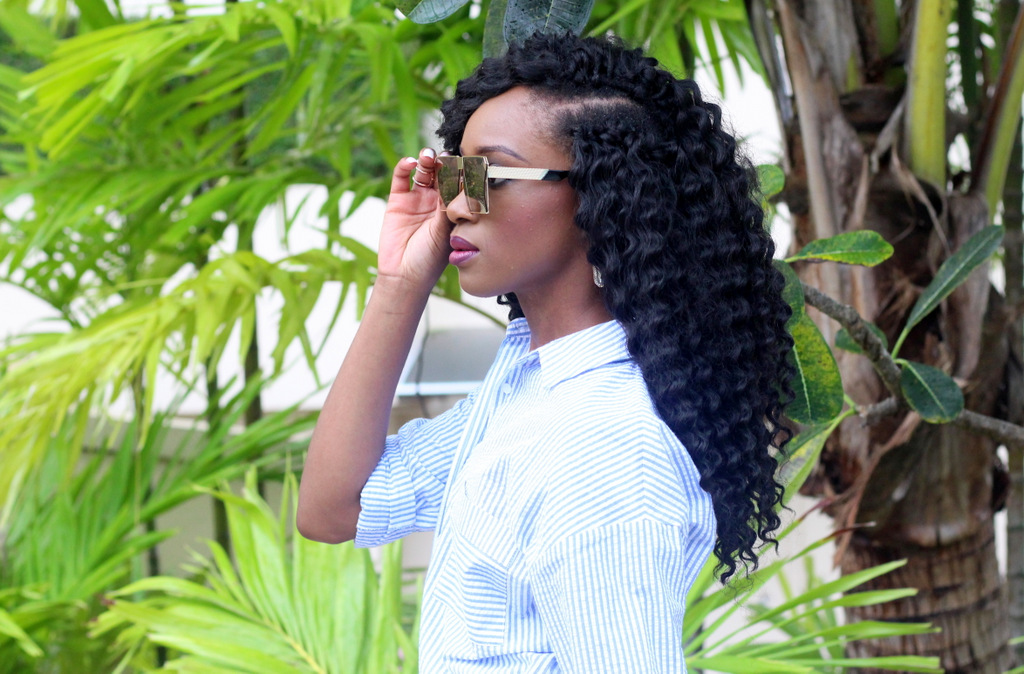 You read that right: Versicolor Closet turns 5 today! It's unbelievable how quickly 5 years have flown by since I started this blog. The biggest gift blogging has given me has been the gift of expression and the opportunity to still be an introvert and simultaneously be a voice for the community I've built on the internet. It's such a blessing to be able to build virtual relationships that in some cases have even turned into real life friendships.
Life lessons learned in 5 years of blogging
One thing that I'm grateful for is that when I got the idea to start the blog, I did just that: I started! Notice that it started in December. I could have waited until the new year, I could have waited until I had a camera, I could have waited until I mastered HTML coding and all things WordPress, I could have waited and waited and never started. Once I got the ball rolling, everything else came: The followers, the photographers, the skills to run the website, etc… LESSON #1: JUST START! If you build it and work hard at it, the rest will surely come!
But let me keep it real with you… Unfortunately, somewhere along the way, I lost the fire I had. Looking back, I think the reason for that was primarily because I started comparing myself to others. Oh yes I did… Some fellow bloggers that I used to feature on my social platforms now have more than triple my following and I started thinking that no one really cares about me and my little blog so I stopped being consistent. LESSON #2: Comparison truly is the thief of joy!
Once I stopped delivering consistent and valuable content to my readers, they not only stopped coming to my blog as often as they used to but they also stopped engaging with me as frequently. It certainly didn't help that the ever changing algorhythms only showed the little content I was creating to about 2% of my following. LESSON #3: You must keep providing value to the community you're serving or they will leave.
When I realized that blogging was a lucrative field, my idea of having it as a hobby shifted and I decided that I had to do what all my counterparts were doing in order to monetize. Taking my focus off of serving my community and focusing on monetizing distracted me from my original purpose which was and still is to inspire women around the world to live, dress and travel colorfully. To me that means dressing your best to feel your best so that you can live your best life and of course travel (in style!) LESSON #4: Profit is great but it won't be sustainable if you lose sight of your purpose.
Given the fact that I know exactly where I've fallen short, I have made it my mission to start fresh. I am learning daily and feeding myself with positive information that can inspire valuable contents that my readers will love. I also don't beat myself up for not reaching certain goals as quickly as my counterparts. We each have our own journey and will reach our own version of success at our own pace. So when I look at the content that others create, I intend to learn, get inspired and compliment them because we all need some encouragement to keep mastering our crafts. Furthermore, the opportunities that have come my way thus far had nothing to do with me looking to get certain brands' attention. They simply found me because I was already doing what I love and doing it well in a way that could benefit others. The bottom line is that there is always room for improvement but remembering my 'why' every step of the way will keep me focused on what truly matters to my readers and me. LESSON #5: Mistakes are only a detour on the journey of life. They should always be followed by a reroute to reach the intended destination.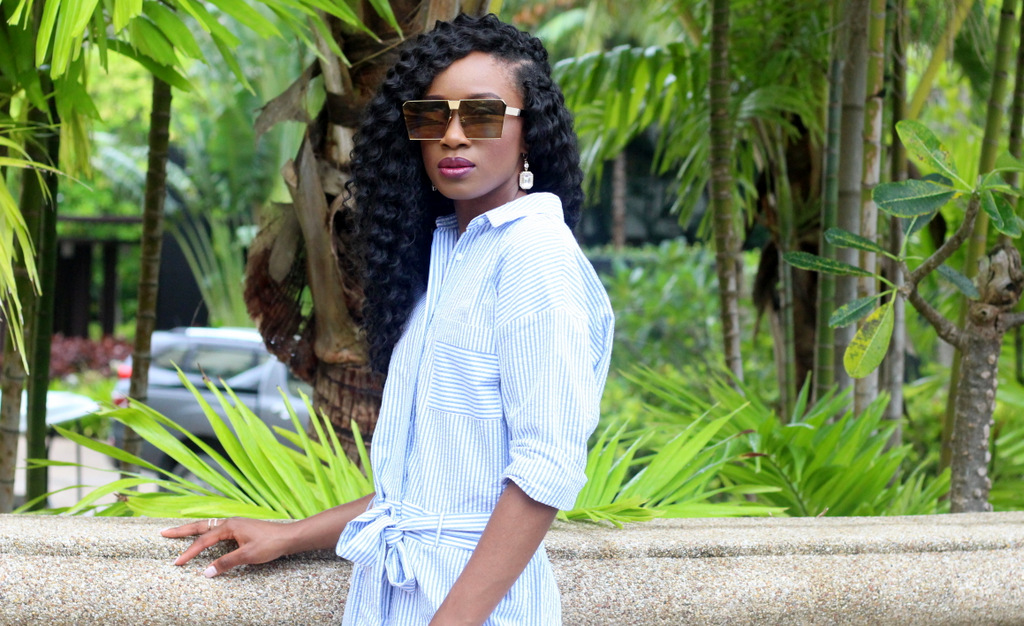 About the look
I got this romper at Zara before heading to Thailand and it was the perfect traveling piece as it doesn't really get wrinkled easily. As discussed in this post about tips for effective packing, fabrics that aren't prone to wrinkles are perfect when on the go because who wants to iron when on vacation?
Any clothing item that is versatile enough to be styled casually with flats for daytime exploring and be just as fabulous by simply swapping flats for heels when heading out to dinner is a winner in my book. The embroidered detail on the back of this romper is a nice pop of color and was what caught my attention besides the classic white and blue stripes. I finished the look with my favorite Charming Charlie accessories, Michael Kors crossbody bag, my Sassy Jones Boutique sunglasses and some statement heels.
No matter what goals you are working on and what resolution you are setting for the upcoming year, I hope you find these lessons helpful. Thank you for being part of 5 years of my life where we've all grown together in spirituality, in experiences, in style and by traveling! Cheers to dressing, living and traveling colorfully for many years to come!
With love,