"Setting goals is the first step in turning the invisible into the visible." – Tony Robbins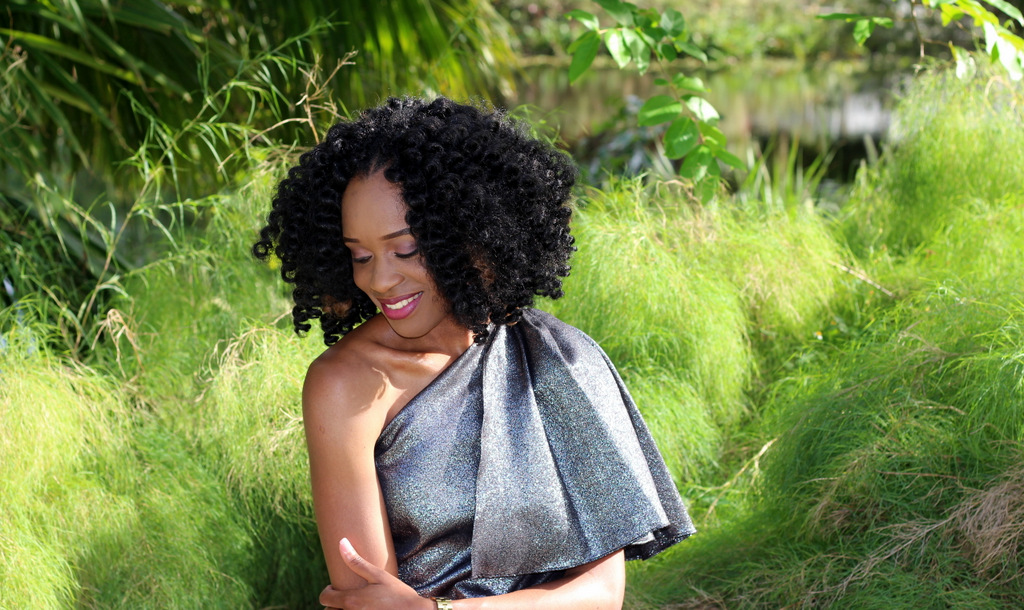 Now that a new year is upon us, it is resolution season. Though it's always refreshing to start on a clean slate, it is even better to look back and see that you've actually realized the goals you set for yourself. In order to avoid falling off track with this year's resolution, below are 5 tips that will help you stay focused all of 2018!
But first, outfit details:
The skirt, which was a birthday gift that so many of you seemed to love when I shared these pictures on Instagram, is from Charlotte Russe. The one shoulder blouse was an awesome find at Zara's semi annual sale (which by the way started the day after Christmas and is still going on). It is of course sold out but I found a similar one here that is currently on sale. The heels are a Vince Camuto find from Macy's.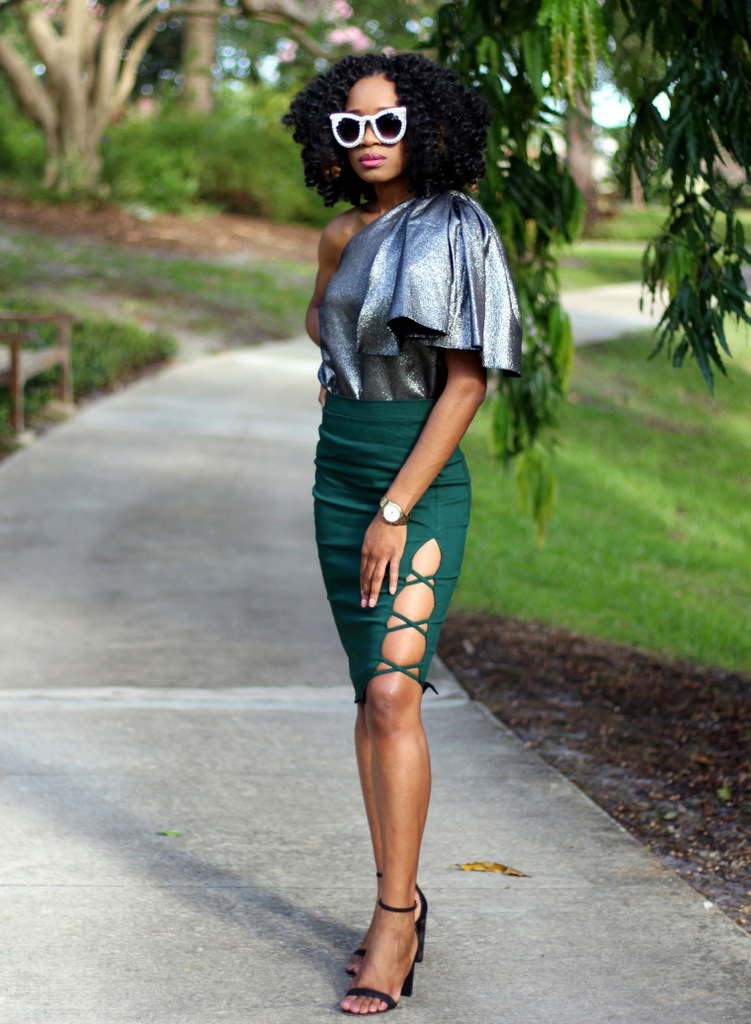 Write down specific goals
There is something magical that happens when you write down your goals to help turn dreams and wishes into reality but instead of writing down generic resolutions, it helps even more to be very detailed and as specific as possible. For example, instead of wishing to read more this year, write down that you would like to read 12 self help, Christian or motivational books by December 31st. Once you break down your goal into 'bite size' pieces, you know that you'll need to read one book a month and the kind of books that you want to read is also very specific so you know not to waste precious reading time on romance books since that won't bring you any closer to reaching your goal.
Assign a plan to each goal
In addition to writing down your specific goals, figuring out how you're going to bring them to fruition is very helpful. In order to read 12 books in a year, you have to have 12 books lined up whether in digital or physical form and also allot time to read them daily. You may choose to set a reminder to order a book the third week of each month so that you allow enough time for shipping or you can simply borrow one from your local library. By picking out a book at the beginning of each month and deciding to wake up 30 minutes earlier and scheduling a set time and place to read, you increase your chances of making that goal a reality.
Designate an accountability partner
I have learned firsthand in 2017 how having an accountability partner helps you accomplish your goals. In January, I told my besties that this will be the last year that I keep my dated bedroom set. Once November rolled around and I still hadn't purchased the new set, I got to work and started redecorating. Because you don't want to disappoint the person or people to whom you have told your goals, you're indirectly forcing yourself to stop procrastinating and make good of your word. PS: Had I taken my second point into consideration and actually attached a plan to this goal, I wouldn't be rushing to decorate in November though.
Track & measure your progress
You may choose to do this weekly, monthly or quarterly but whichever way you choose to go about it, your goals have to be measurable. If you are not able to track your progress, you won't know what you need to adjust. You may find that 30 minutes a day ins't enough and that you need to read an additional 30 minutes at night in order to finish your book within a month.
Give yourself a deadline
Once you have a starting point, giving yourself a set deadline helps keep you focused. By setting an attainable goal within a reasonable timeframe, you will push yourself to be a success story come December 2018.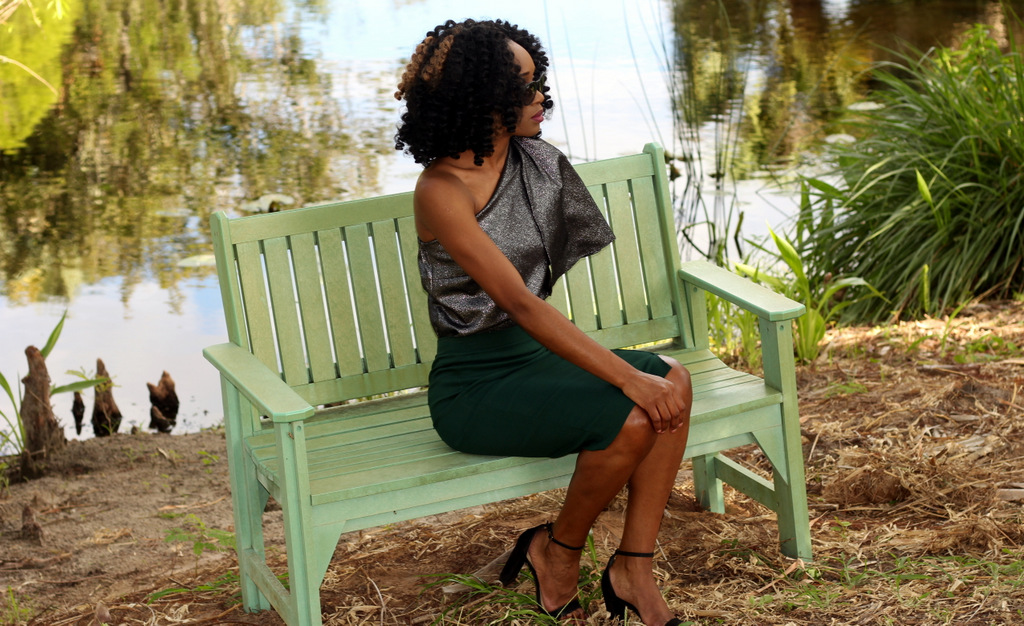 Setting goals are great but reaching them will give you a boost of confidence to push yourself to achieve even bigger goals in the future. I wrote this post for you but it is also for me. I have chosen to read 12 books in 2018 and have chosen all of you guys as my accountability partners. I plan to read for 30 minutes a day and I already got a head start with book #1 for January. I cannot wait to keep you guys posted with my progress and to also look back a year from today and see how far I've come. I urge you to use this comment section below and share your goals so that we can be each other's accountability partners.
With that said, I hope that your 2017 was a year of growth and that 2018 will bring you more wisdom, peace, grace, joy and all of heaven's divine blessings. HAPPY NEW YEAR!!!