"There is a time for everything, and a season for every activity under the heavens."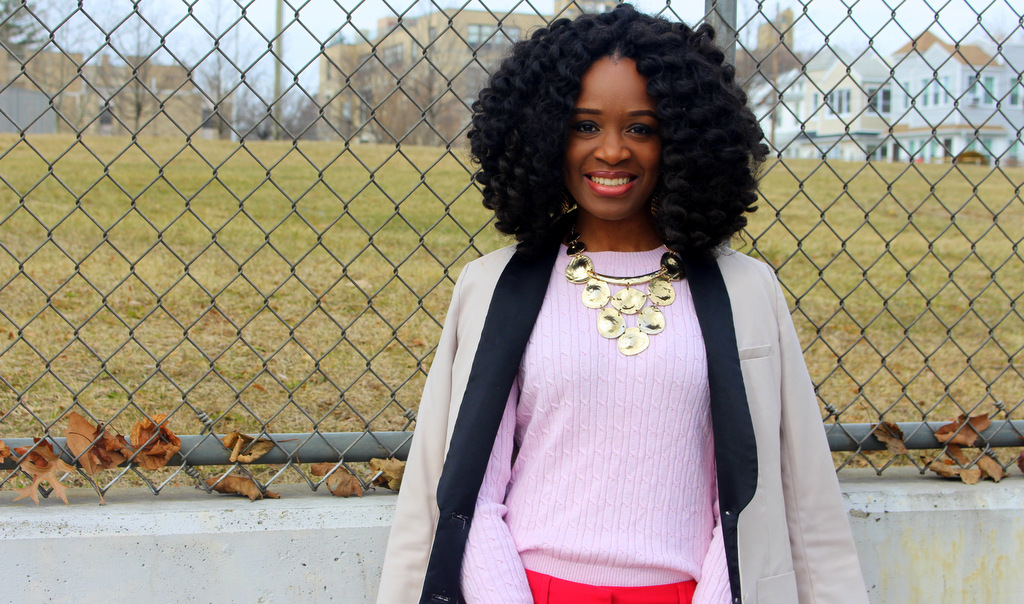 Happy Valentine's Day everyone! I'm so glad that you guys have been loving the V-day outfit inspirations I've shared here and here. Pink and red is the usual color combo for this holiday but we took things up a notch this year by pairing the look with purple pumps. Why does this work? Well, it's because red, pink and purple are directly next to each other on the color wheel. This is what is referred to as analogous colors. Pairing any three colors that are side by side on a 12-part color wheel will always result in a Versicolor approved color combo and what's not to love about that?!
A lot of the feedback I've been getting centers around you guys saying that you would never think to pair certain colors together. Well, that's what I'm here for! I think many people assume that adding color to their wardrobe means looking like a highlighter (which by the way is not necessarily a fashion faux pas) but if you're open to testing the waters, start by pairing complementary colors (they are the ones opposite each other on the color wheel) and eventually, you can graduate to pairing analogous colors. Colors make me happy and I'm sure they would boost your mood too if you took the risk.
OUTFIT DETAILS:
EXPRESS trousers // H&M sweater (similar) // H&M blazer (similar) // MICHAEL KORS bag (love this) // STEVE MADDEN pumps (cute pair on sale here)
To all of you who are in a relationship, I hope you have the time of your life this Valentine's day. For the rest of you who are single (myself included) my message to you is this: "Don't let a man-made holiday cause you to feel discontent about your relationship status. Anybody can settle & get into a relationship. Anybody can get a ring. So, send yourself some flowers & enjoy your single status. God still has a purpose for you with or without a ring. You're better off single & focused on Christ than dating someone that shouldn't have made it past hello. Cheers to saving yourself unnecessary heartbreak, dysfunction & confusion by resting." Heather Lindsey said it all in this message. There isn't much left for me to say except for:
1. All that glitters isn't gold. Never envy someone's relationship because the grass is only green where you water it.
2. Marriage doesn't improve your singleness. It exposes who you really are so be intentional about maximizing your singleness.
3. Don't let society define who you're supposed to be when your identity is found is Christ.
Let's all be content with our portions for there is a time and a season for everything.
With love,