Hey everyone,
I have gotten a few requests from my readers to create a work look that would not necessarily require heels. I love my heels and I do stay in them all day but that is definitely not for everyone especially if there is a lot of walking in the job description. However not wearing heels does not mean one has to sacrifice being stylish.
I hope you all like this look. Let me know your thoughts in the comment box below and if you have any further request, you can either email them to versicolorcloset@gmail.com or send us a message on Facebook.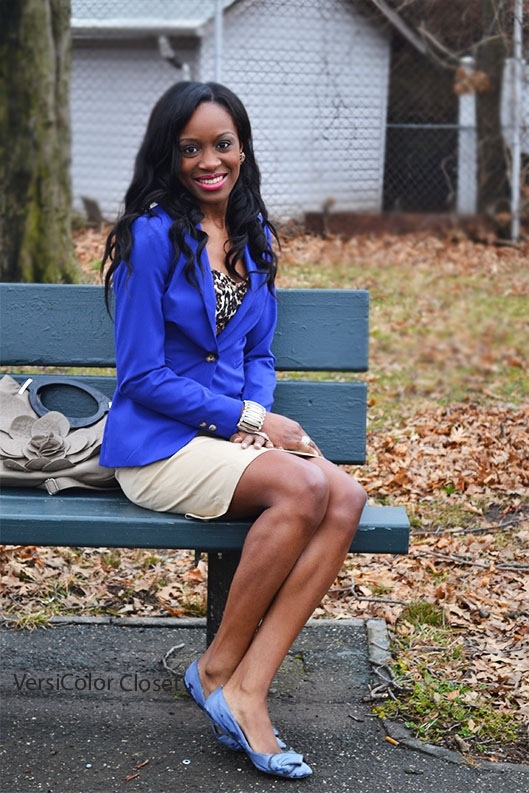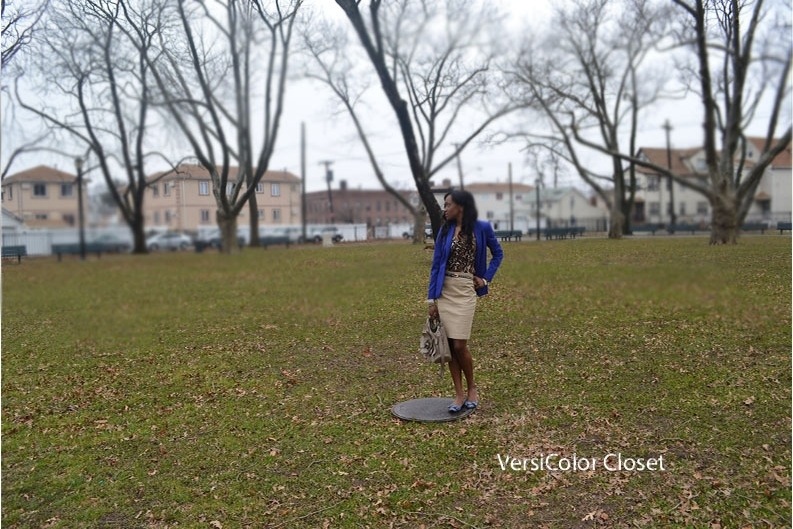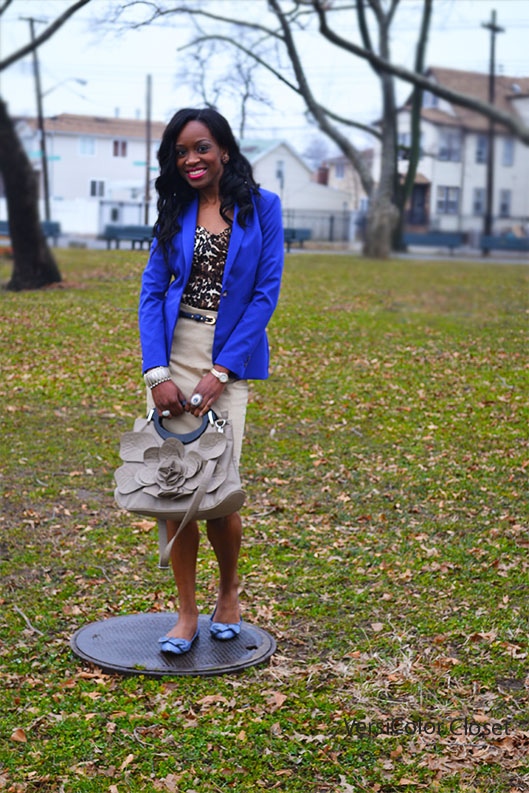 "A woman's dress should be a like a barbed-wire fence: serving its purpose without obstructing the view."
—Sophia Loren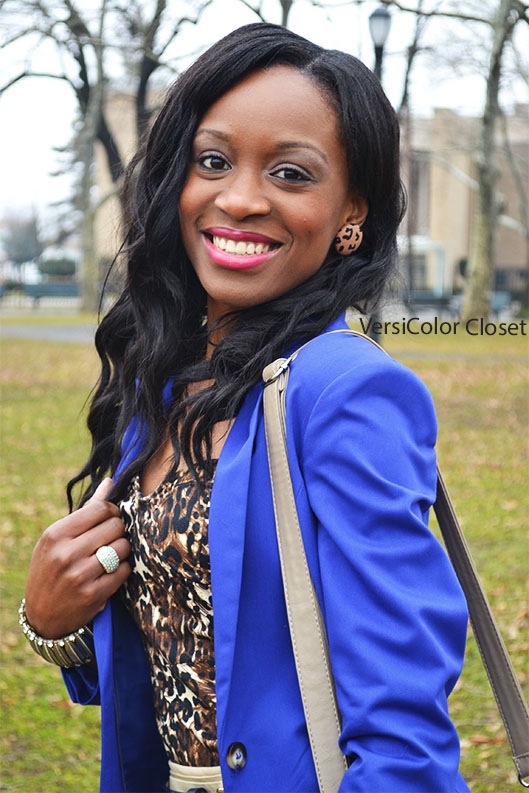 I love these leopard print earrings. They were sent to me by D-lightfully Sweet N Crafty as were the ones in my last post "Winter Blossom". Be sure to check them out. Their items are very stylish and unique. Thank you again D-lightfully Sweet N Crafty 🙂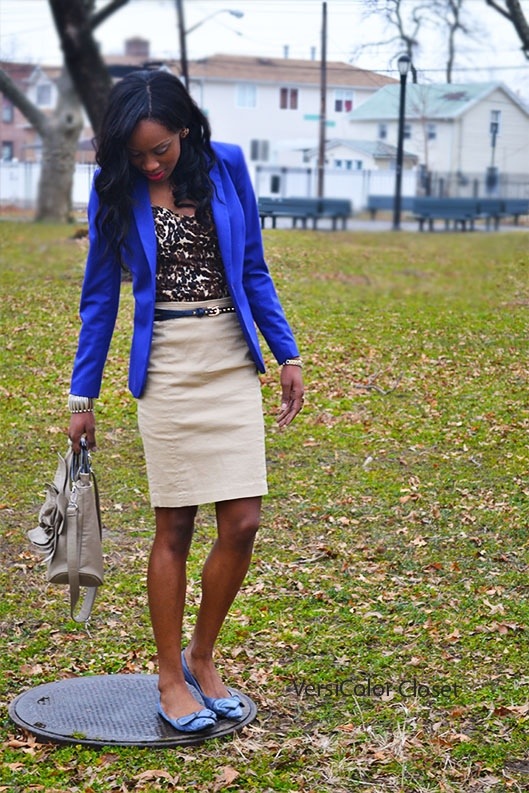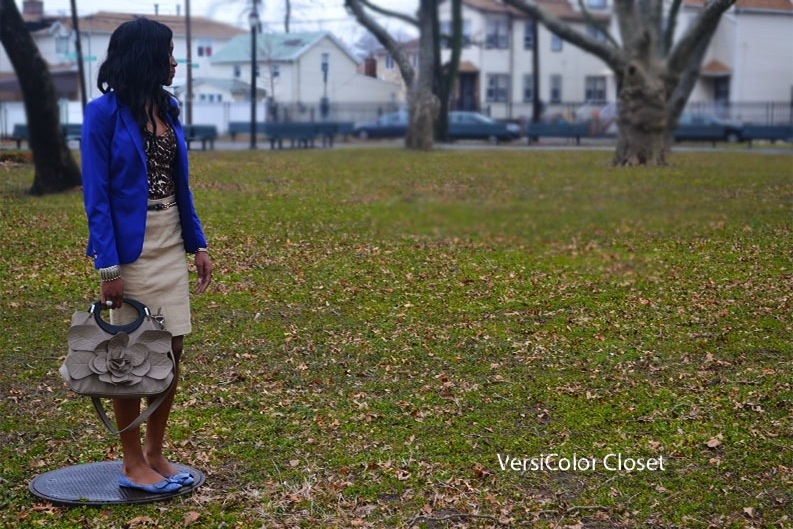 Outfit details: What appears to be my top is actually a strapless leopard dress from Forever 21 (cool way to wear again the same items)  | Blazer and skirt are both from H&M | Flats are from Steve Madden | Purse is from K&G Fashion stores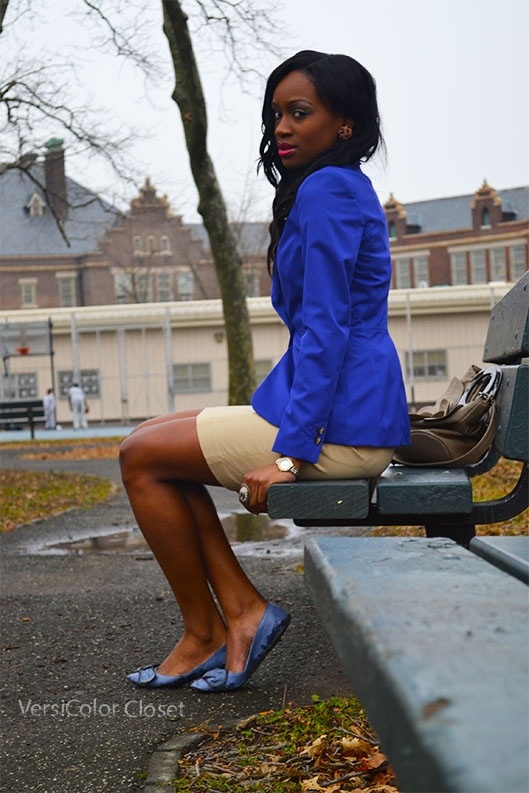 Happy reading!
Edwina