Thank Goodness it's Friday! 😉
I purchased these pants at H&M thinking and hoping they were burgundy as they appeared to be. Oxblood appears to be the color of the season and I just cannot get enough of it. However, the moment I stepped out of the house, I noticed that my jeans metamorphosed into a more purplish hue. The direct sunlight totally changed the appearance but I still like it.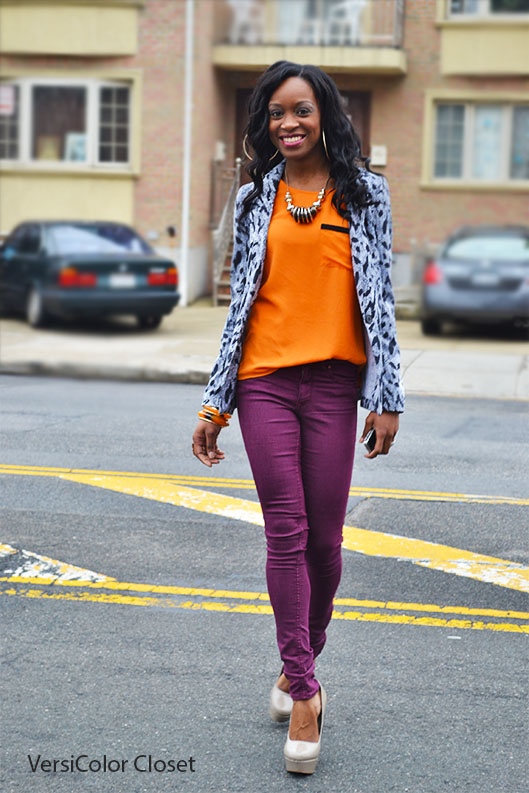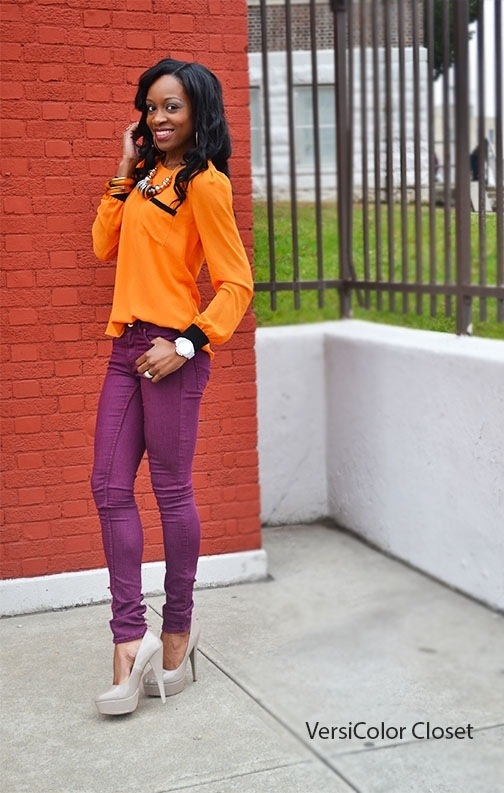 I love how the colors are super vibrant and pop out even more when I'm standing near this wall; breathes life into my soul 🙂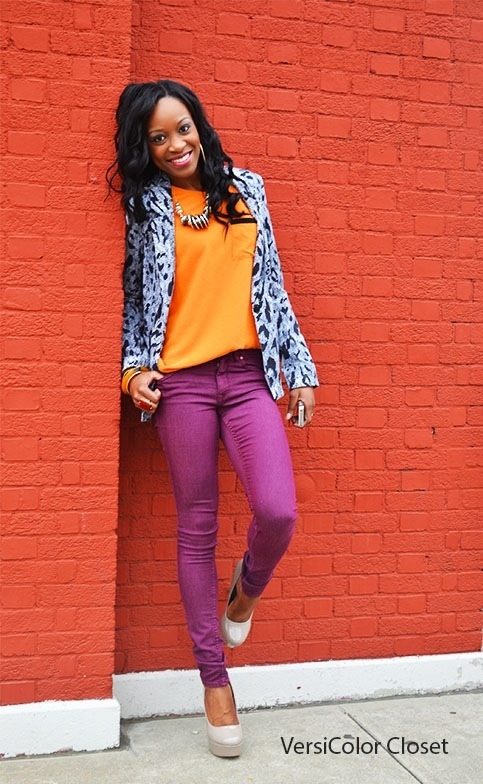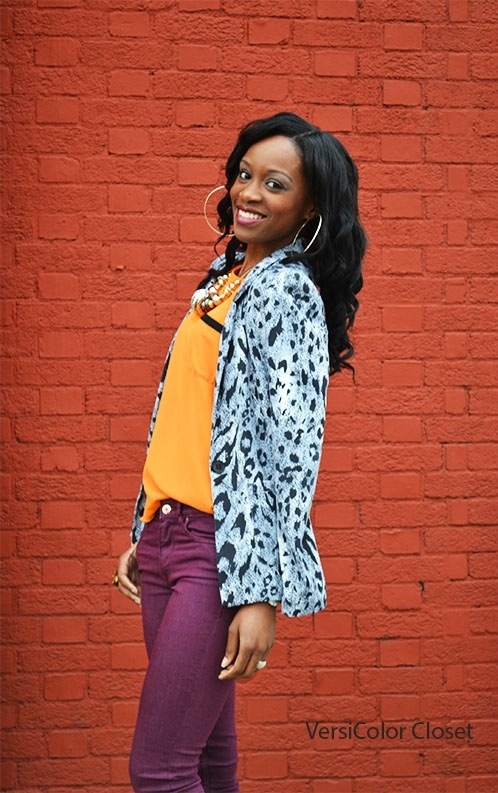 "Why do two colors, put one next to the other, sing? Can one really explain this? No. Just as one can never learn how to paint." 
Pablo Picasso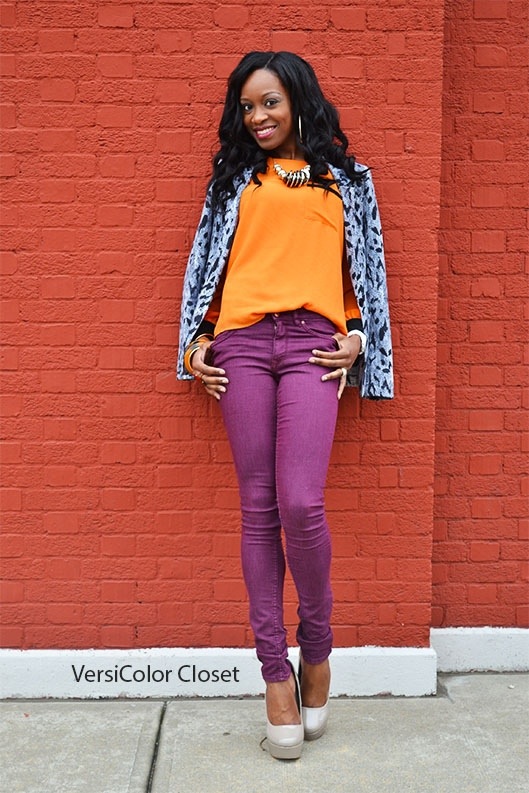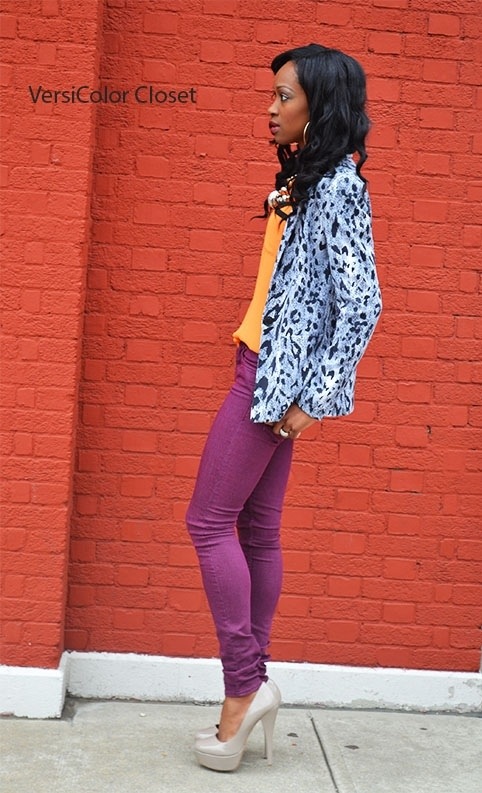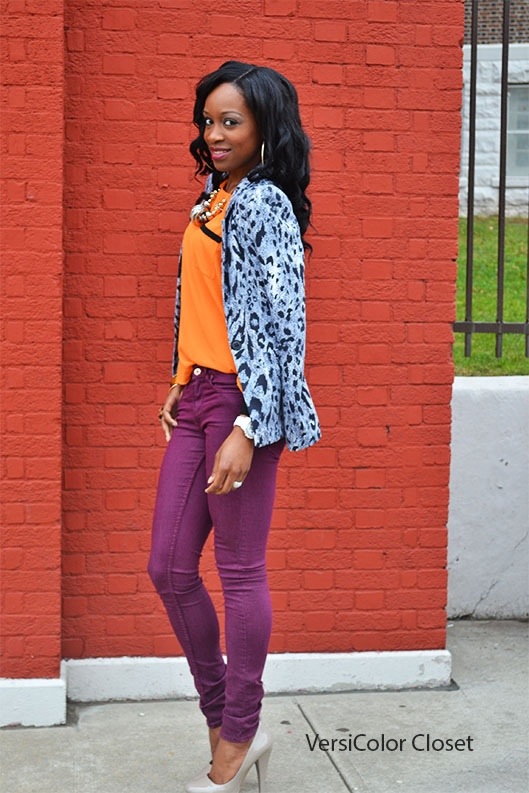 Outfit details: H&M denim & animal print blazer | Sheer blouse: local boutique |
Pumps: Steve Madden | Bangles & Hoops:  Aldo | Necklace: gifted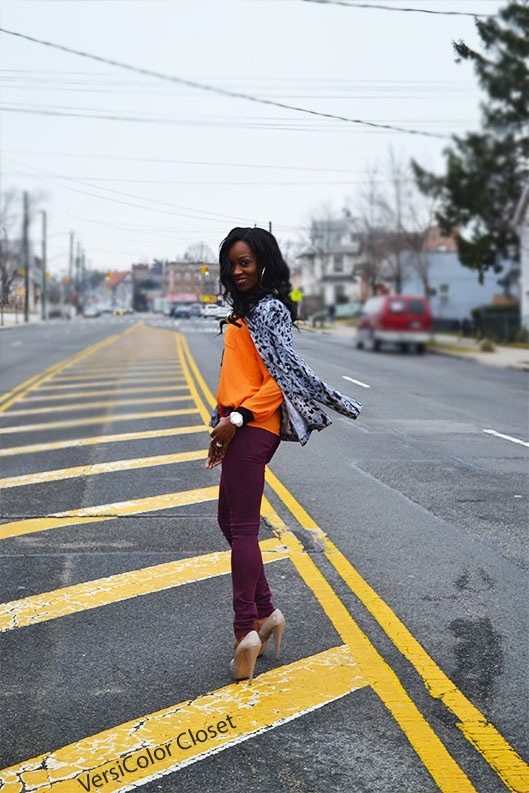 Tonight we are having a small gathering at my house for my little sister's birthday. How time flies: she is already 22, which makes me… super old! HAPPY BIRTHDAY NESSA 🙂
Do you all have any fun plans for the weekend?! I will be walking in a fashion show tomorrow. I definitely miss the runway so hopefully all goes well 🙂 Whatever you do, do it well and do it in style. Have a great weekend lovies 🙂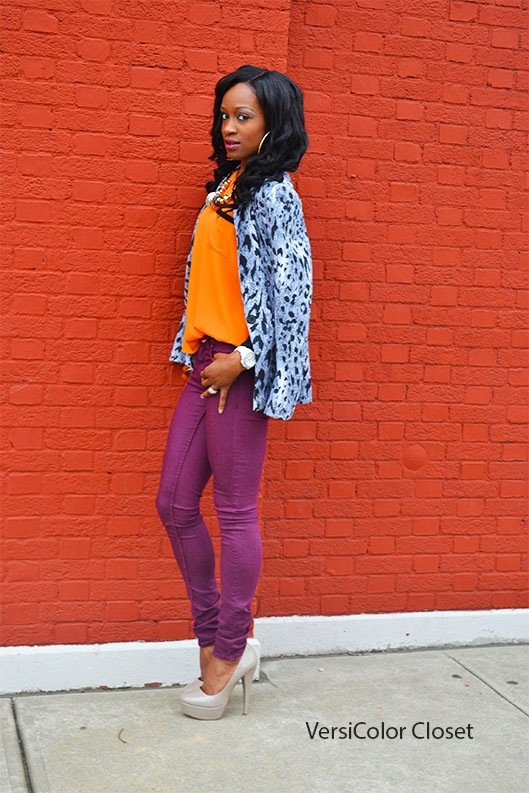 Edwina 
Thank you Nathalie for the pictures. You guys should check out more of her work and paintings by clicking here.  She is truly talented.