Hey loves, I hope you all had an amazing Valentine's day 🙂
As you guys might have noticed by now, I love to purchase things from smaller boutiques that only come in limited quantities. It makes me feel as if I have an exclusive item in my closet though that is not necessarily true. But a girl can dream.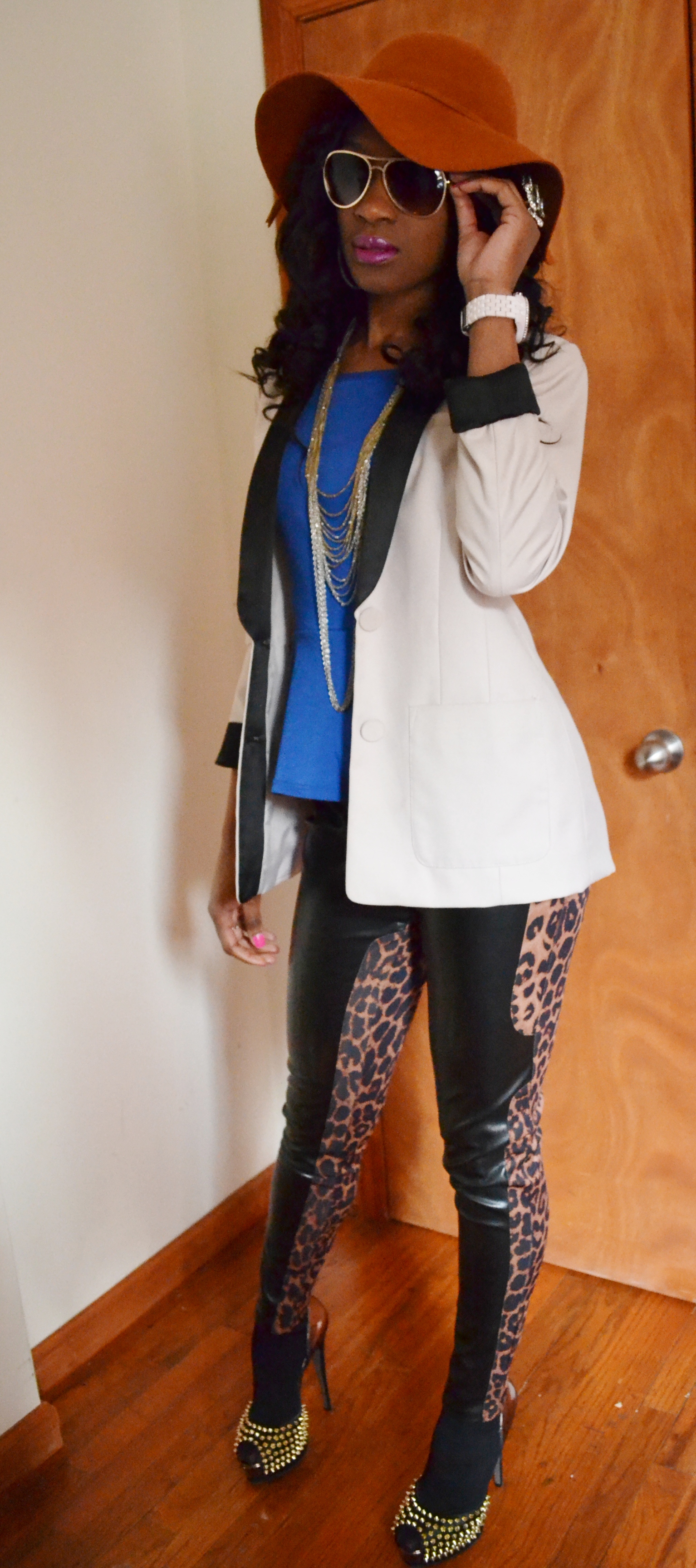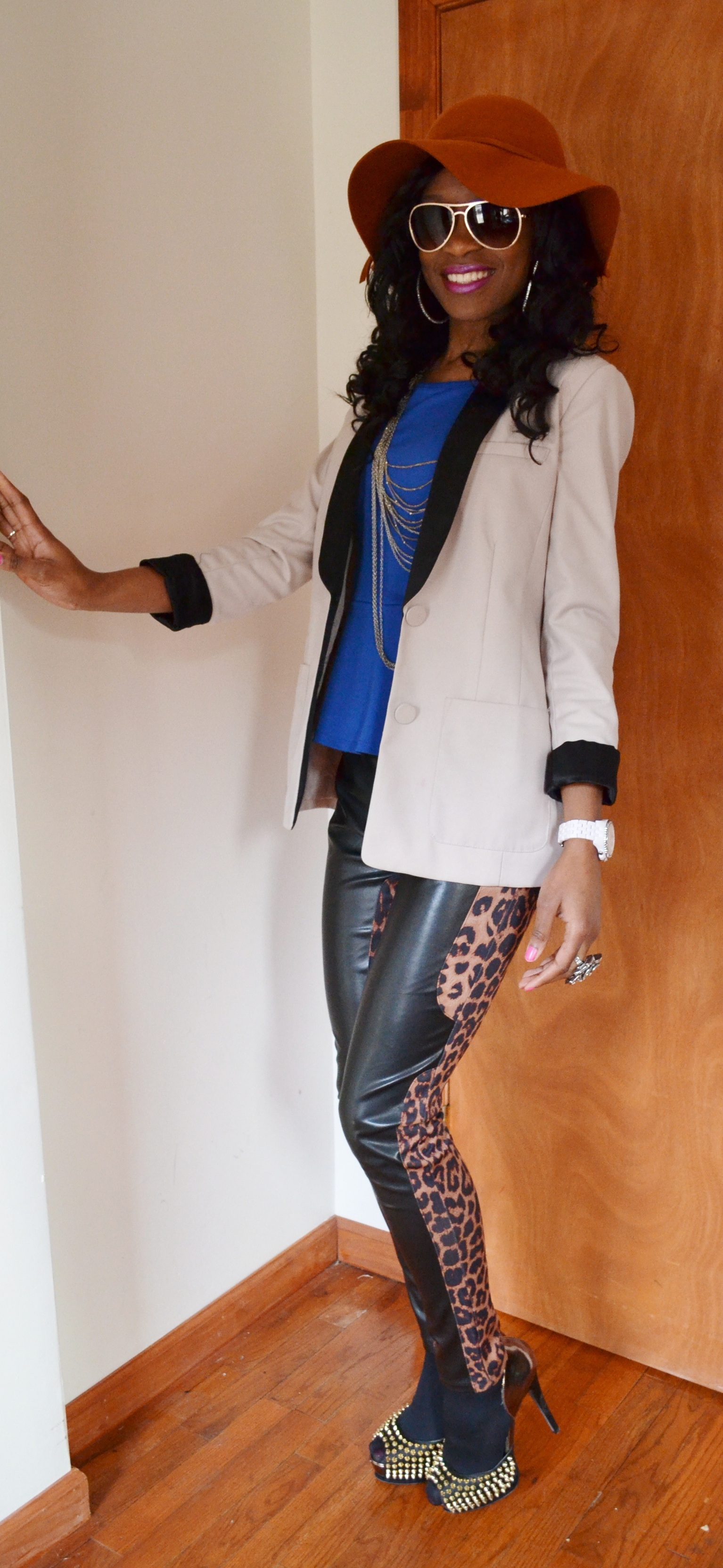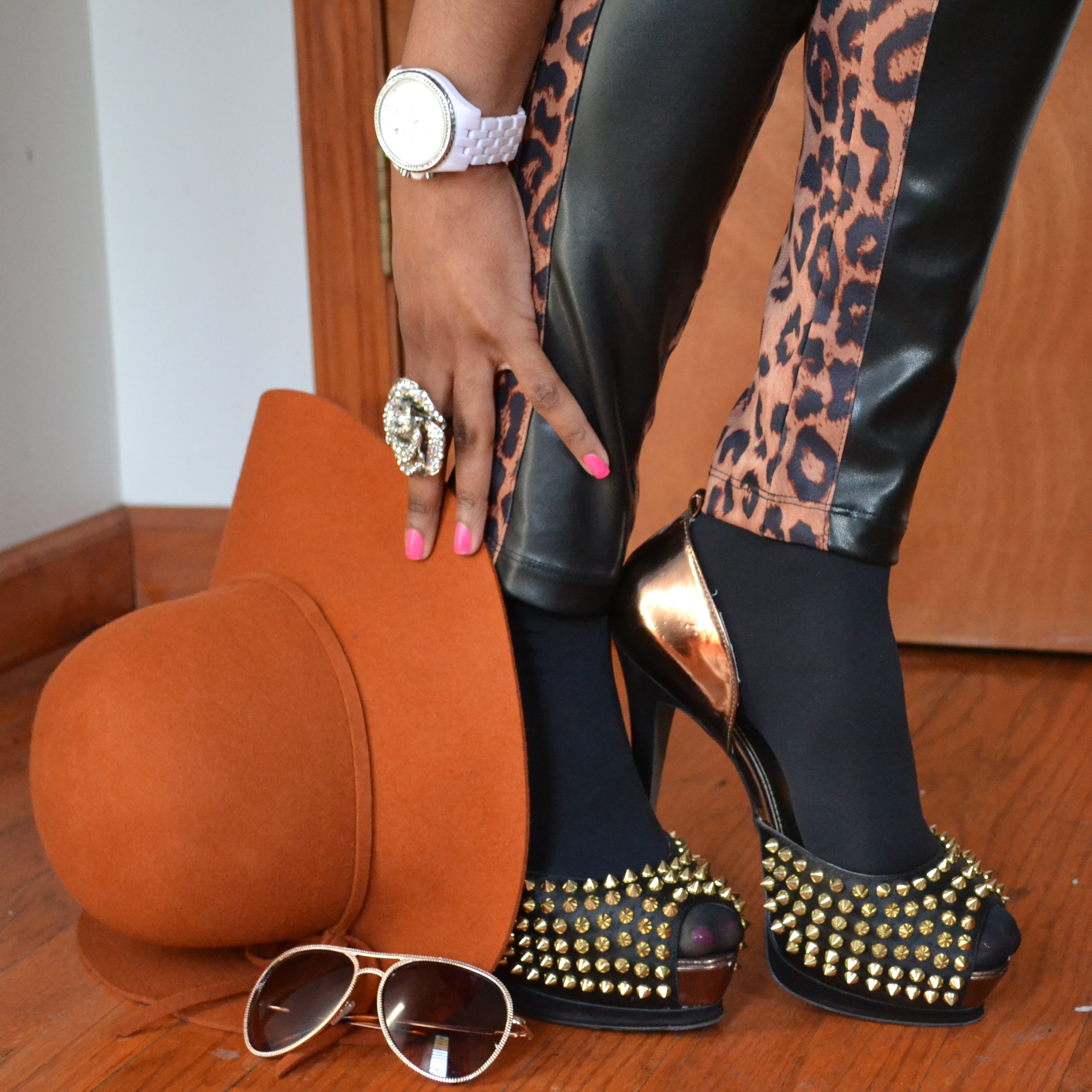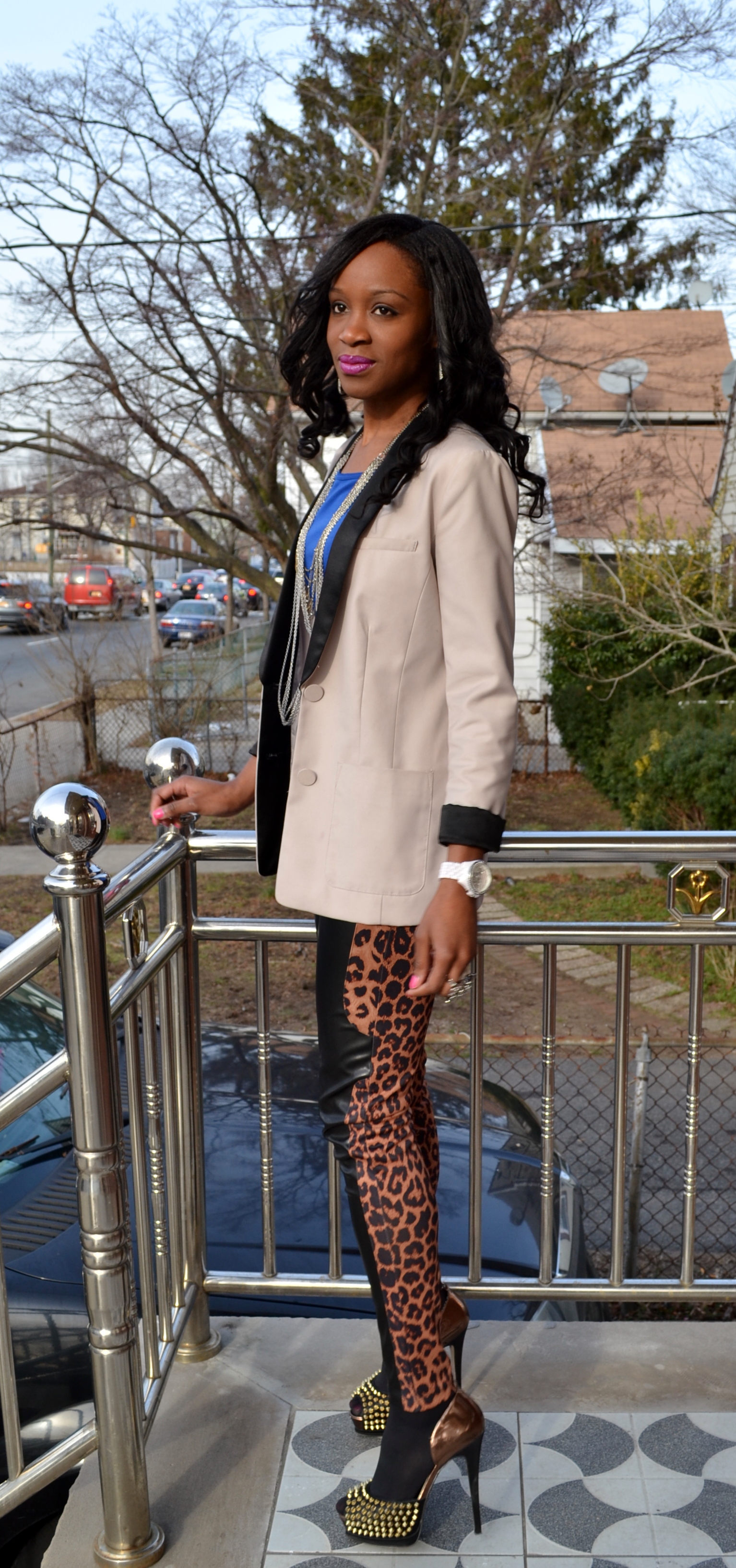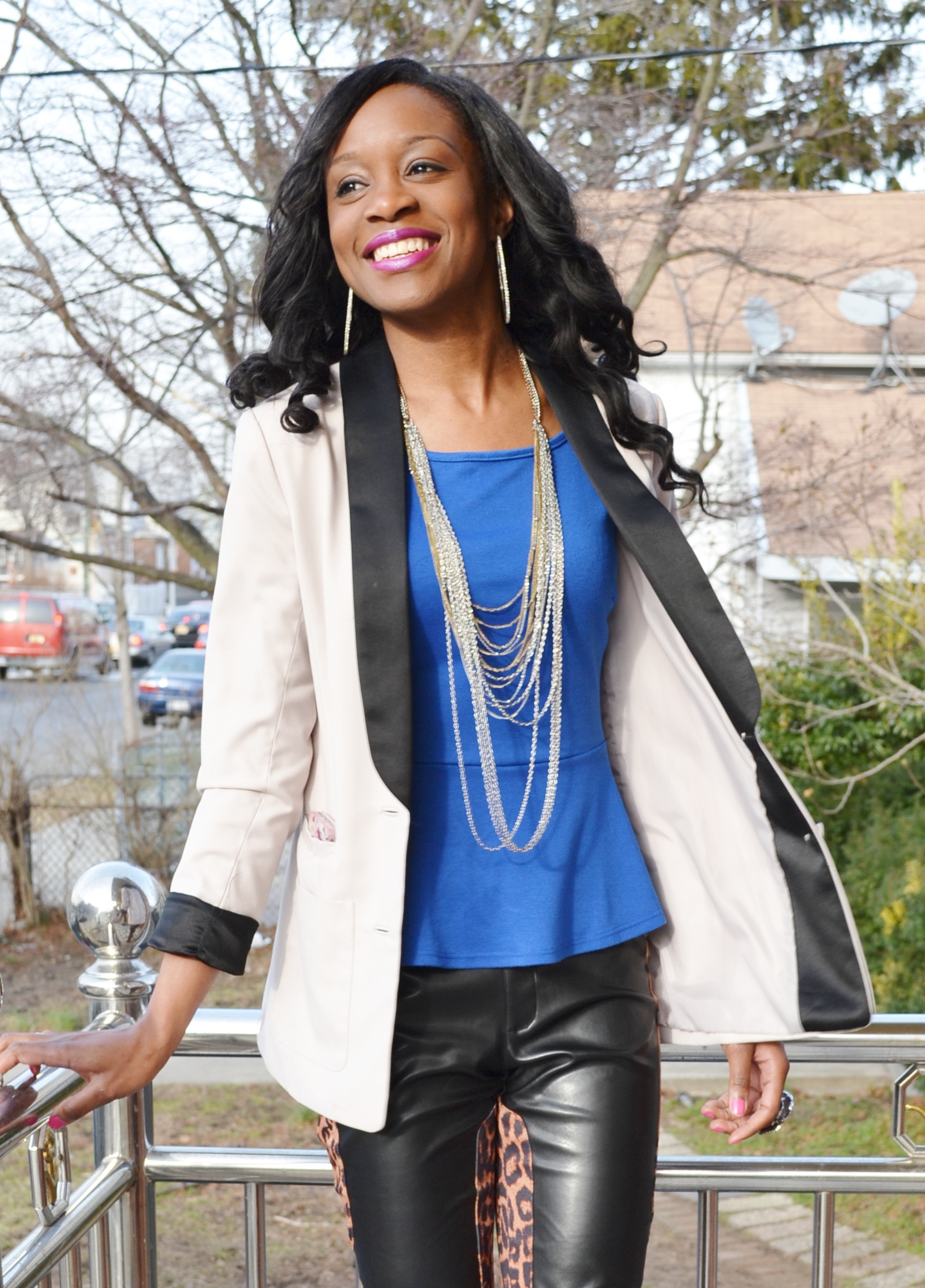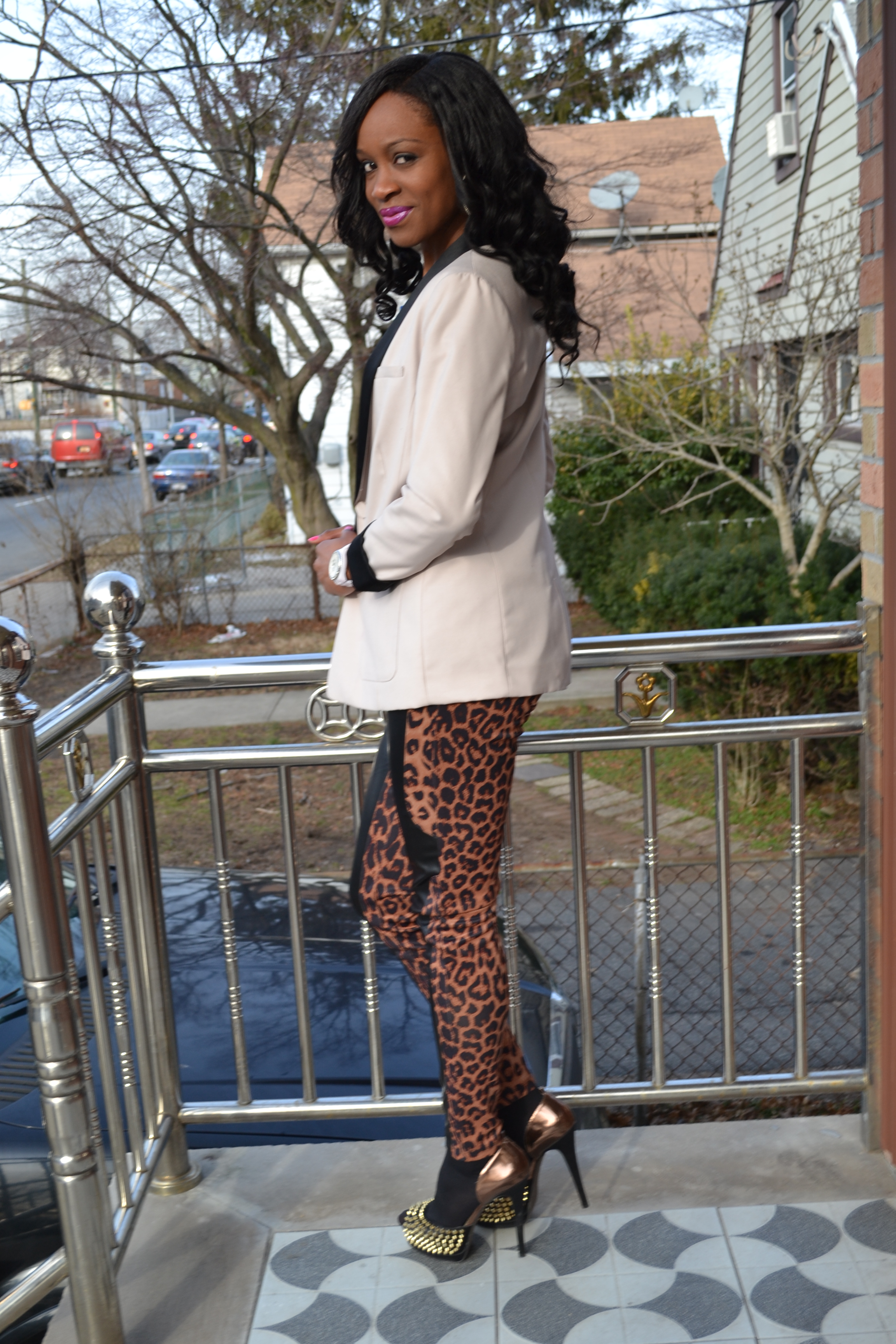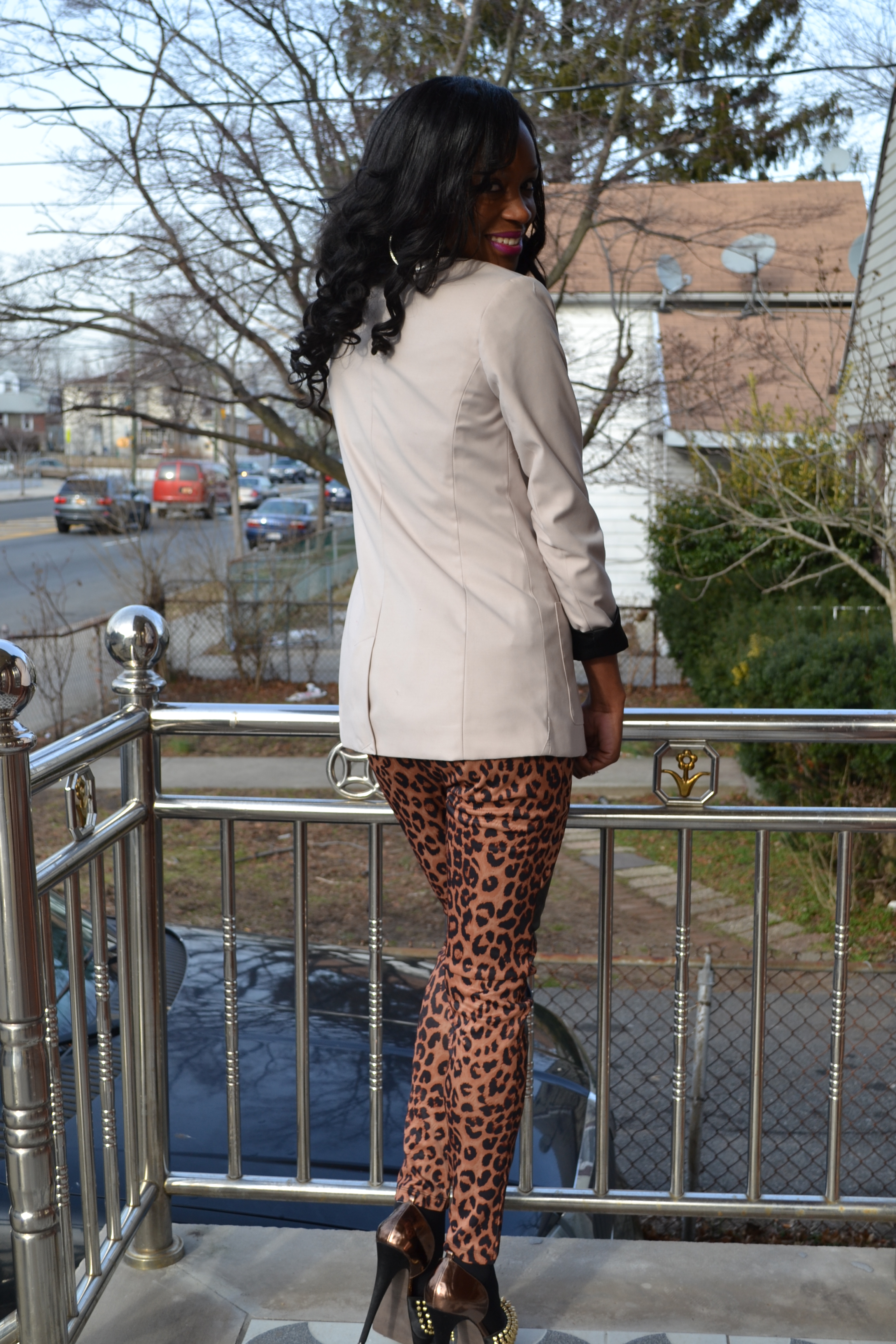 Outfit details: Peplum top: small boutique (similar available here in 5 colors ) | Blazer: H&M | Leather & leopard leggings: local boutique (similar here) | Shoes: Steve Madden | Sunglasses: Aldo | Hat: local boutique
I had a special visitor as I was shooting this look. Isn't he handsome? My precious godson 🙂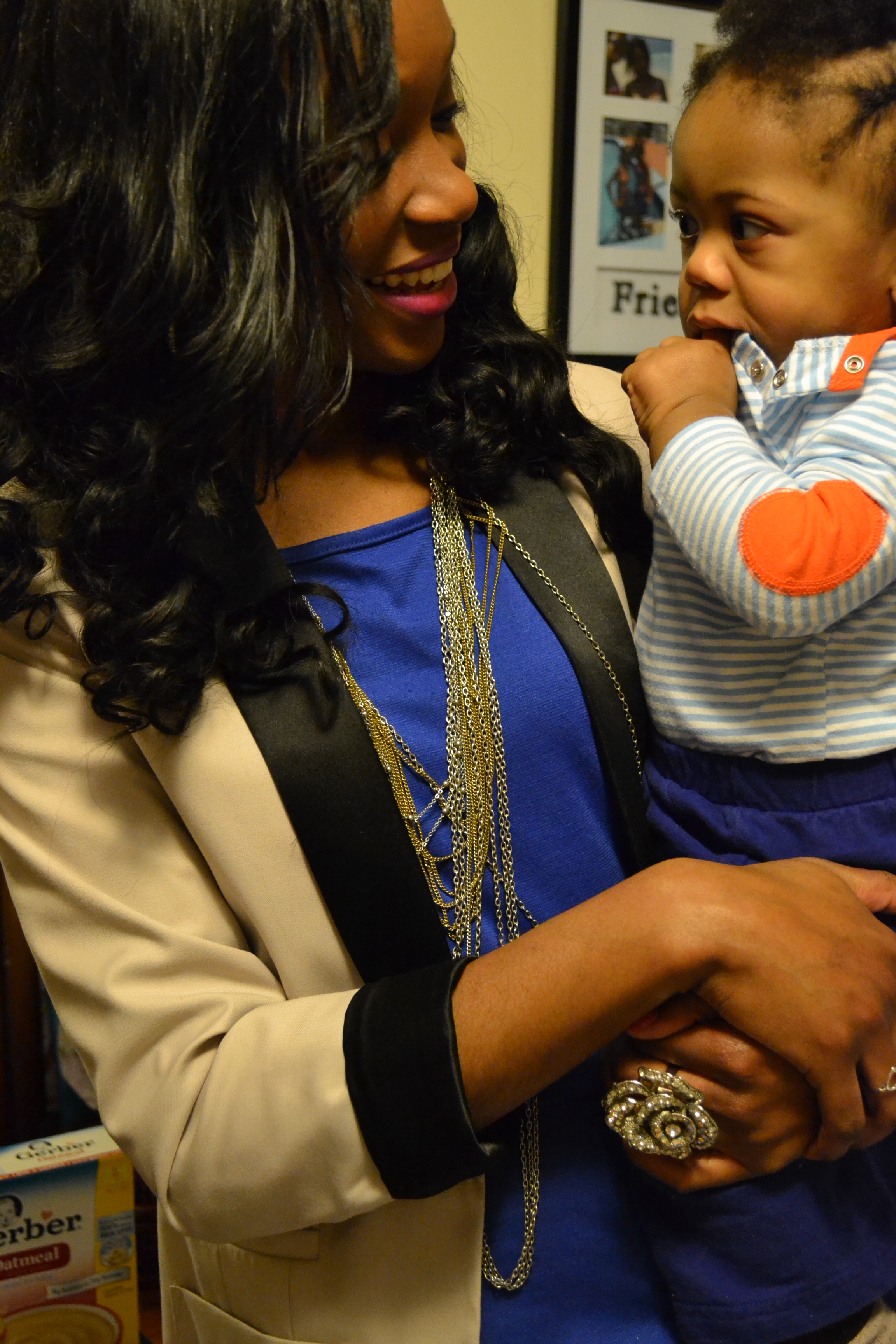 Thank you all for reading. As always: Be bold. Be fearless. Be Versicolor 🙂
Big thanks to Nathalie for the pictures. Visit her Facebook page by clicking here.
Edwina